They tried hard to please us – they really did – but with some British cars we just never seemed to 'get' what the manufacturers came up with for us. Meet nine British-built classics that proved hard to love in their day and yet had a quite a lot to offer in exchange for a little forgiveness. Hurrah for the humdrum – from the bland that time forgot.
Austin Montego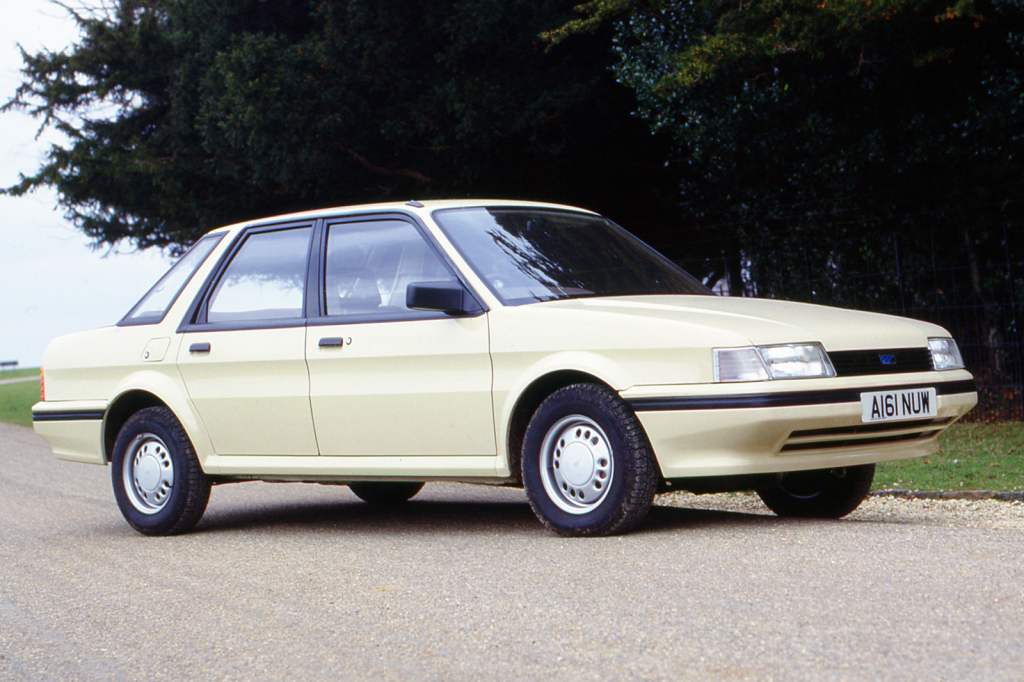 The 1984 Montego was at its most handsome in estate guise, where those purposeful contours made it almost as versatile as Volvo's legendary 240. Yet while the saloon version could never be considered eye candy, here was a British range every bit as good as the Vauxhall Cavalier. Like the Cavalier, it was front-wheel drive, and unlike most of the lamentable heaps to emanate from Austin-Morris during the 1970s, the suspension consisted of conventional coil springs and was none the worse for the lack of rubber and fluids. In its creation, the Montego had received the full focus of engineer Spen King and designer David Bache, the dynamic Rover duo behind the Range Rover and SD1. It was a good, solid car. Just such a shame the patriotic fervour that had made the rather second-rate Austin Metro a hit four years earlier had run out of steam.
How much is your car to insure? Find out in four easy steps.
Get a quote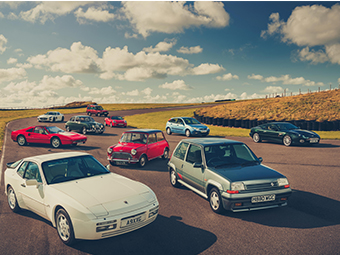 Ford Consul Classic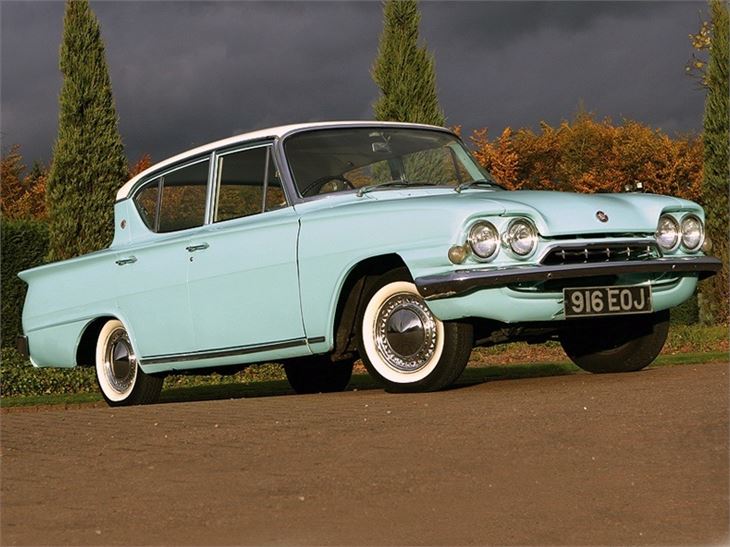 This jagged wonder was the compact crossover of its day in 1961 – that is, a car where the imperative to be ultra-trendy somewhat overwhelmed its place in the world. It was meant to be a big brother to the Anglia 105E – with the same reverse-slope back window – but the project got waylaid inside Ford and when it was finally launched in 1961 all the flashy styling touches that were so futuristic back in the mid 1950s suddenly seemed to grate. Almost as soon as it was in showrooms, Ford started work on the Cortina to replace it. However, the Cortina was tinny where the Classic was solid, and anyone who bought one of these cars got a sackload of good stuff – from front disc brakes and a four-speed floor-mounted gearchange to decent roadholding and – yes, a novelty then – a flasher mode for those four headlamps. With a concours version costing little more than £10,000 today, this is an everyman classic that looks of an era.
Jaguar Mk X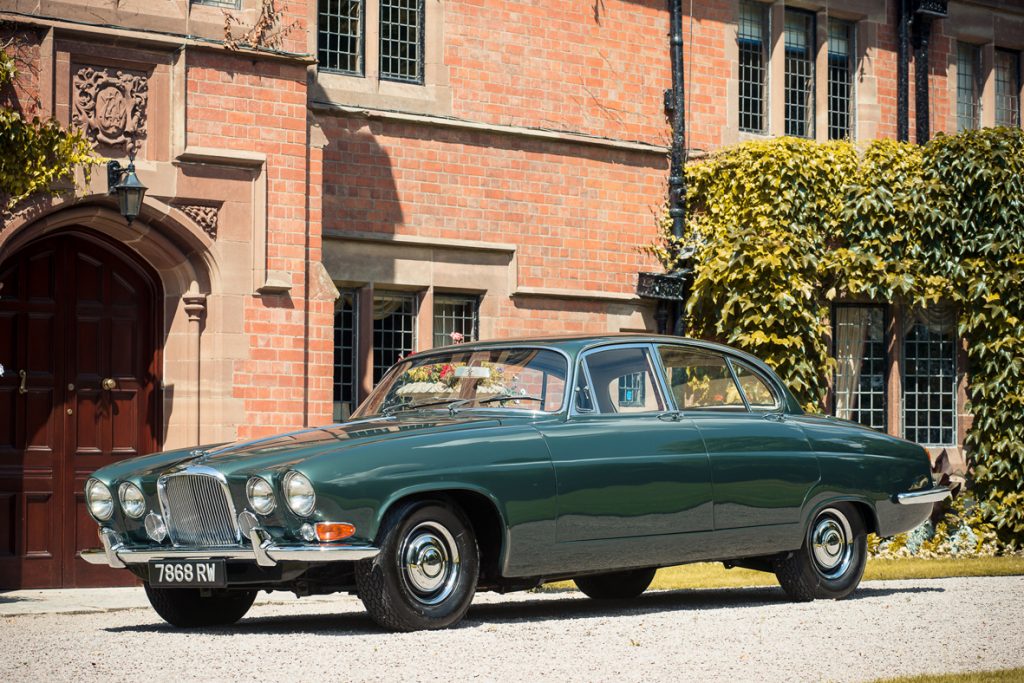 It's hard to underestimate what a phenomenal machine this was at its launch in 1961. Here was a sumptuously appointed British saloon that could touch 120mph with the 3.8-litre twin-cam straight-six, and thanks to the independent rear suspension set-up of an E-type it handled like a sports car. There would be none of the creaks and sighs of older Jag saloons because the structure was a brand new monocoque giving impressive refinement – a lot of what made the XJ6 so brilliant was first seen in this car – while the occupants travelled in unprecedented splendour, swathed in Connolly hide and walnut cabinet work. It was anything but a handful to drive but people found its huge length and width (aimed at the US) off-putting, and it was always somewhat unloved. Even company founder William Lyons later admitted that the Mk X was just too big! Today a good condition Mk X could be yours for about £15,000.
Morris 1800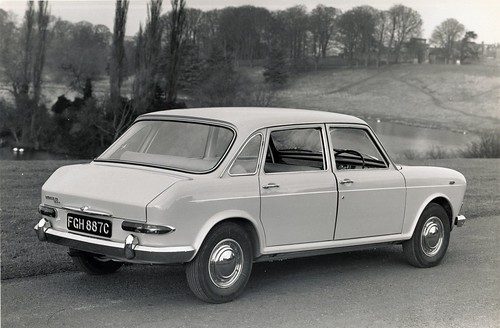 A big, fine-handling car that exuded common sense – there was simply so much thoughtful rationale in the 1800, which also came in Austin and Wolseley versions. It was the ultimate statement of the Mini's front-wheel drive, transverse-engine concept created by engineer Alec Issigonis, with Hydrolastic suspension for an excellent ride and an enormous amount of passenger space front and back. There was even a rudimentary ABS system using a special valve to automatically distribute braking force between front and rear. The fact this was an engineer's car was reflected, though, in the plain, minimalist interior and ungainly looks that gained it the unflattering nickname 'The Landcrab'. Customers weren't drawn to it, preferring the ever-changing tinsel of Fords and Vauxhalls that were vastly inferior dynamically. At around £3000 for a good condition example, this is a wonderfully affordable route to owning an unexceptional classic car.
Nissan Micra C+C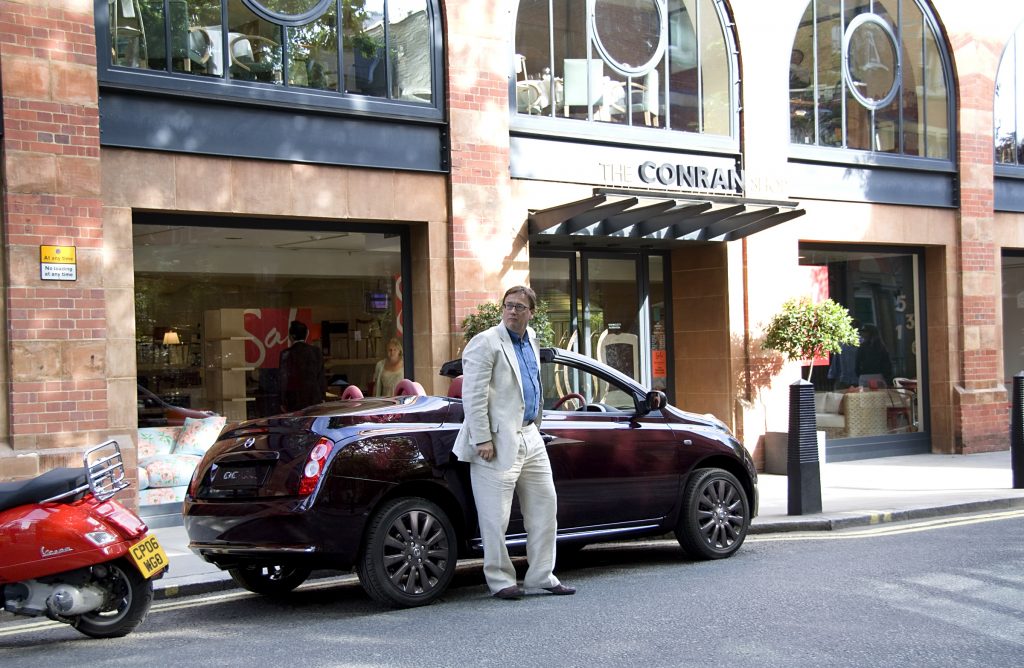 Do you like fresh air, gadgets, bulletproof reliability, and miserly running costs? But not that bothered about the traffic lights grand prix? And don't give a hoot what anyone else thinks? This was probably the car for you back in 2005. Nissan got Karmann in to build its open-air Micra at the Sunderland plant; the design was from Nissan's London studios and the engineering looked after at its tech centre in Cranfield. So quite surprisingly British, then. The electrically-operated folding steel roof packed away into the boot at the touch of a button, giving convertible zest with all the trouble-free running that your granny loved in her Micra. Scorned by petrolheads but, hey, would you have cared?
Reliant Kitten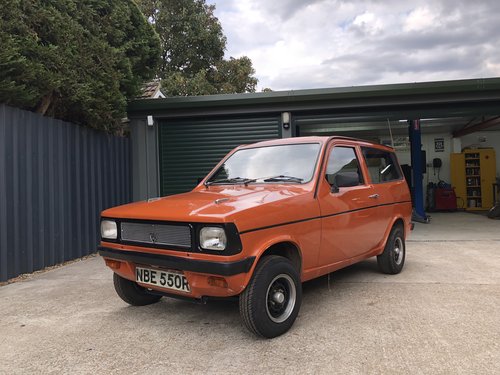 It would be entirely understandable that you wouldn't elect to drive a Reliant Robin, what with there being a wheel missing and having to have the rowdy engine as good as inside the cockpit with you. But the attributes of a thrifty 850cc all-aluminium power unit and corrosion-free glassfibre bodywork were compelling in the mega-inflation, fuel crisis-bedevilled mid-1970s, and so the Kitten came to life in 1975 as an alternative to the Mini and Fiat 126. There wasn't much to go wrong and this rear-drive plastic baby drove pretty well considering its men-in-sheds genesis. Best of all was the potential for 60mpg, which might sound unimpressive in today's terms but back then was grist to the penny-pincher's mill. Still, it took a certain kind of eccentric to even enter a Reliant dealer's humble premises, and it wasn't that cheap.
Rover Streetwise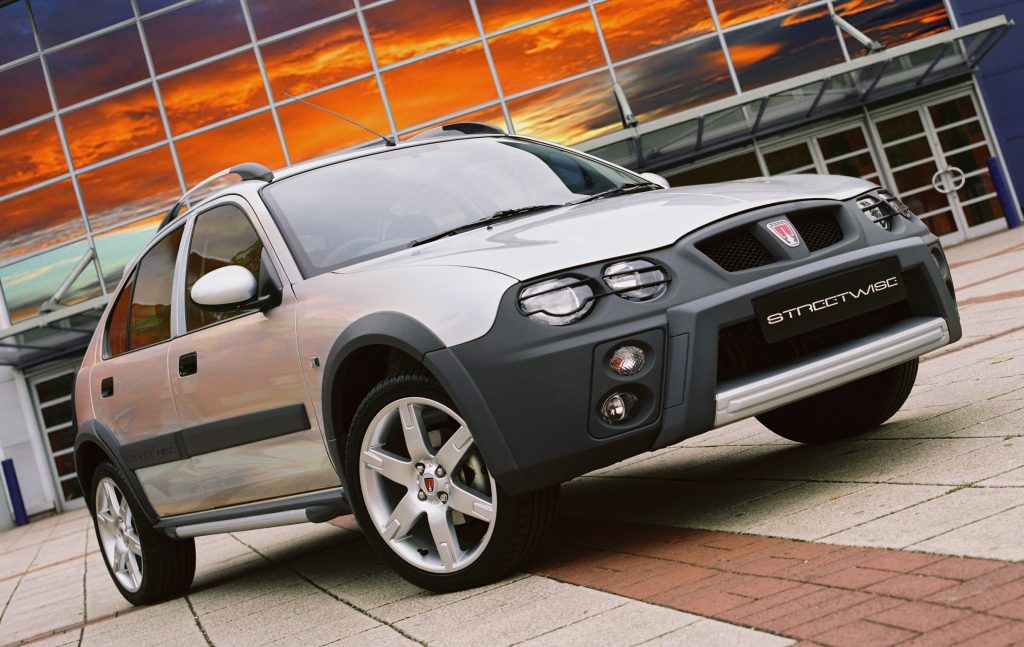 For anyone who admires the work of Peter Stevens, such as the McLaren F1, then here is a chance for you to own a PS original at a fraction of the usual cost. And what a sensible choice: an SUV with none of the unnecessary complexity of four-wheel drive but jacked up suspension, big 16in wheels, roof bars, and lots of chunky black plastic on the nose and tail and along the sides to ward off the bumps and scrapes that soon take the box-fresh aura off other new cars. True, the 25's cabin was a bit small, but in 2003 it was already a good car that was fun to drive and well proven. Rover was in its death throes, so the Streetwise never made much impact, yet actually it was in the vanguard of the similarly conceived Citroen C4 Cactus and countless other crossover-type cars.
Talbot Alpine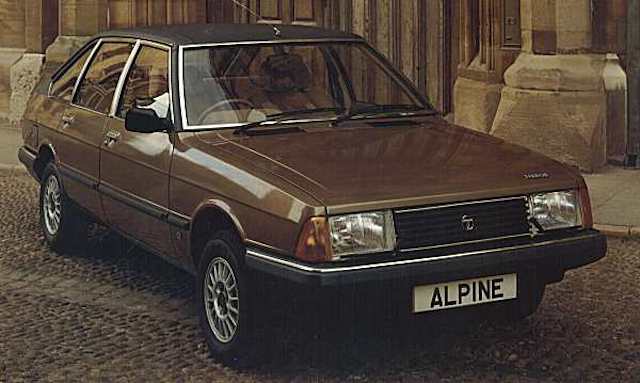 Do you know anyone that is a fan of the Alpine, the Anglo-French five-door hatchback first seen in 1975? Even the fact it was independently chosen as European Car Of The Year that year seemed to add not one gemstone of desirability to it, and yet it rubbed shoulders with such hopelessly dated fayre as the Imp, Avenger and Hunter in the Chrysler showrooms which would shortly be rebranded as Talbot outlets. The least appetising aspect of the car was probably its rather coarse Simca 1.3-, 1.5 and 1.6-litre engines, held back by the lack of a five-speed gearbox until 1980. But they were spacious and fun to drive, and for quite a while the very few rivals included the ancient Renault 16 and the far more pricey Volkswagen Passat. The Alpine might have lacked charisma but possibly its biggest drawback was it was simply ahead of its time…
Jaguar X-Type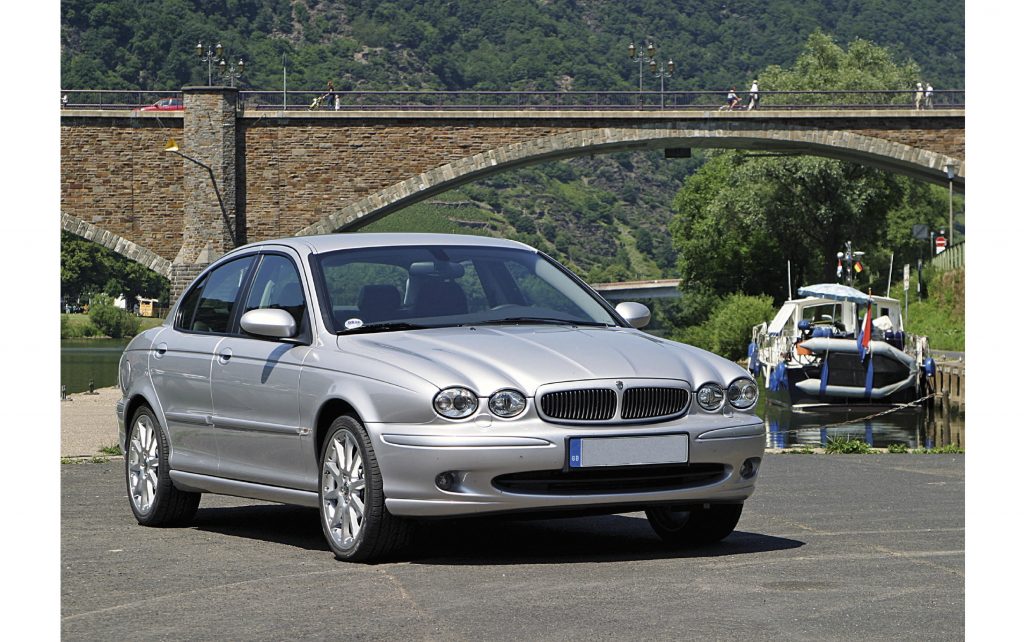 The armchair view from Jaguar diehards was the 2001 X-Type was an appalling travesty. This was because it was based on the Ford Mondeo, with the marque's normally sleek contours compressed to fit. The muddled design thinking had come from Detroit, where they'll seemingly glue any badge on absolutely any car if it results in a quick buck. In fact, with its standard four-wheel drive and 2.5-litre V6 engine the X-type was a fine machine, its unseen hardware benefitting from thorough, big-budget development while the interior – albeit a tad pinched for a Jag – seemed to get the double wood-and-leather treatment to compensate. Okay, so Jaguar was slow to adopt diesel and later on the front-drive 2-litre one was indeed a bit of a nothing but the Sportwagon, the first ever Jag estate, was an attractive overall package.
Hurrah for the humdrum: the highlights of the Festival of the Unexceptional (2014 to 2019)