The Triumph Stag is one of those classics that everyone has an opinion on. Yet few of the naysayers have so much as sat in one, let alone driven one. The fact that the Stag Owners Club likes to proclaim itself the largest single model club in the world says a lot about the ardent support that the Stag has from its many followers. And what's not to like when a sensible sum of money will buy you a pretty, practical, four-seat convertible? But you need to know what to look for, so follow this Triumph Stag buying guide to find the path to enlightenment.
The Stag harked back to the days of the Triumph Roadster, but took Triumph upmarket, offering a package that was rarely found – that the Reliant Scimitar GTE and the Mercedes-Benz SL could be considered the Stag's closest rivals says more than anything else that the Stag was unrivalled when it was new.
How much is your car to insure? Find out in four easy steps.
Get a quote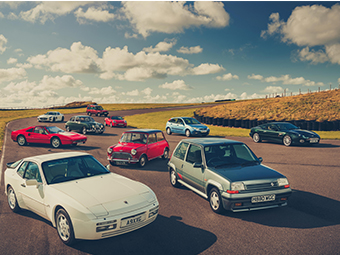 It looked great. To this day, even Jeremy Clarkson praises the bodywork that was styled by Giovanni Michelotti. And its t-bar roof was a clever touch, as it would satisfy crash regulations in America – an important market for Triumph. However, the less said about America the better, as the British car maker's quality control – notably troubles with its own-designed, 146bhp V8 engine – left much to be desired and forced it to withdraw the Stag from a valuable market prematurely. Triumph simply couldn't afford to keep up with the spiralling cost of warranty claims.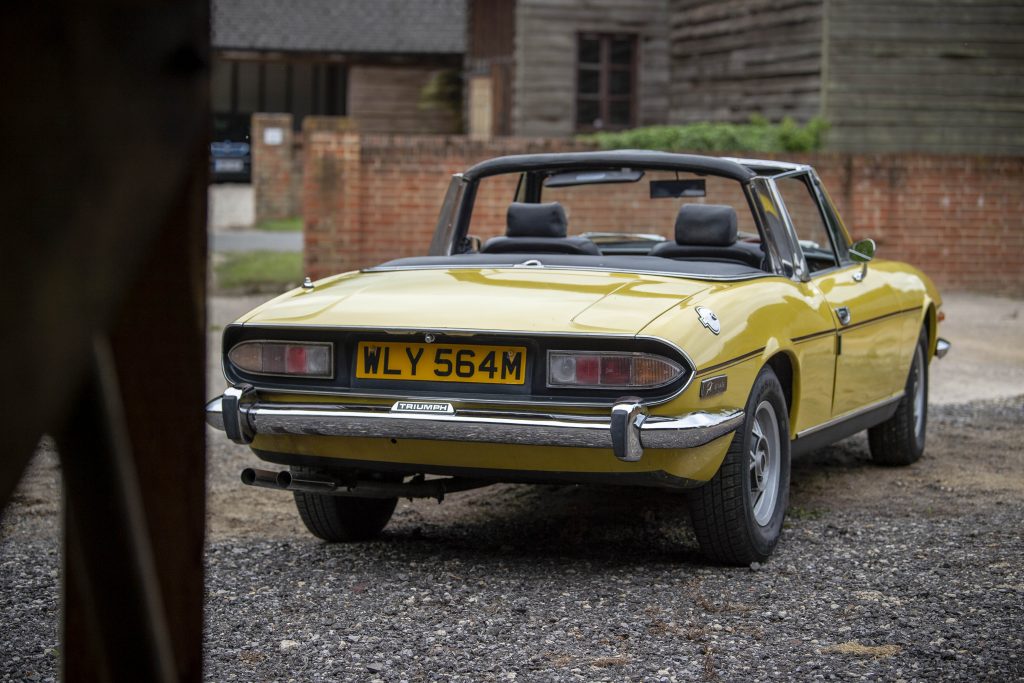 That reliability has largely been taken care of by the enthusiasts whose hands the cars have passed through since the '70s. Decades of expertise and care have ensured that surviving Stags can be among the most reliable classic cars when looked after. As a classic choice today there's little to match its blend of practicality, performance, parts availability and support.
Whether you're young and carefree, have a family in tow or want to treat yourself to a retirement project, the Stag's a classic which can suit all situations, with a timeless V8 burble and stylish looks that will have you staring at its reflection in shop windows. This is what you need to know to buy the best.
What's it like to drive?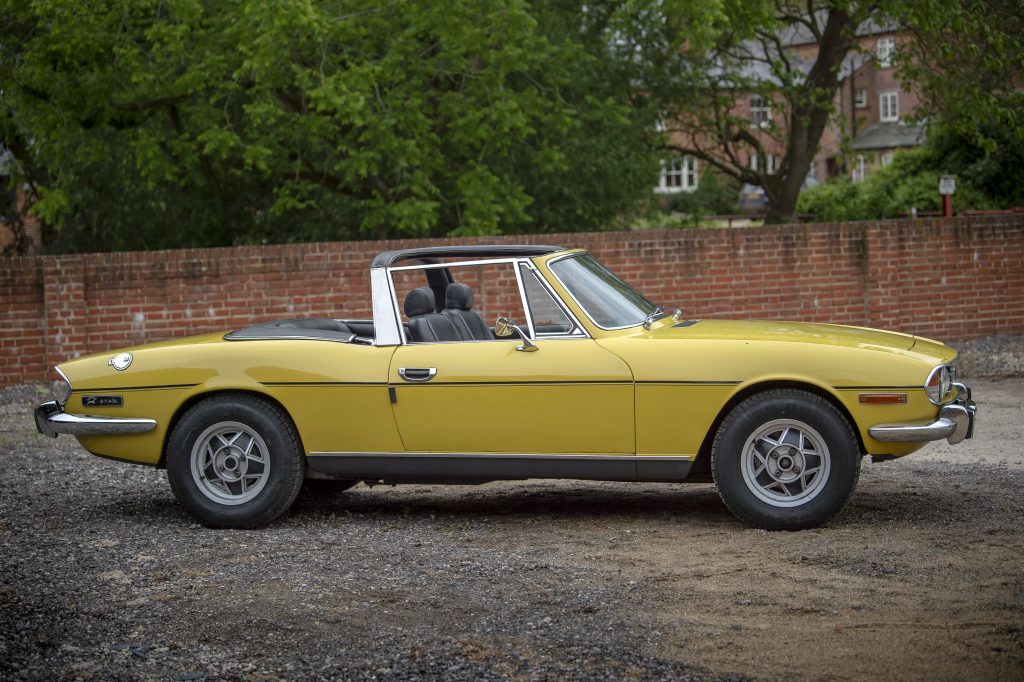 Not all Stags drive the same, and the variance we've experienced can make the difference between a car that's too numb and one that's fun to drive.
Contrary to the myth that seems to fill the internet, the Stag isn't a sports car and to expect it to drive like one will certainly leave you disappointed. There's too much body flex, and the oh-so-light power steering – a setup that is characteristic of some cars from the 1970s – offers too little in the way of feedback to make you ever feel the urge to drive as if your trousers are on fire. That said it is accurate enough steering which, while still light and with little feedback, at least lets you place the car on the road with confidence.
All Stags have reasonable performance, and the chassis is capable of more than you think it ought to be if you push hard. Best to drive are the automatics; the notchy gate of the manual detracts from an otherwise pleasant drive and – if we're honest – a Grand Tourer like this is better suited to an automatic gearbox. With that said, they tend to rev high, but the pick of the bunch is the common ZF four speed conversion, which offers the best driving experience.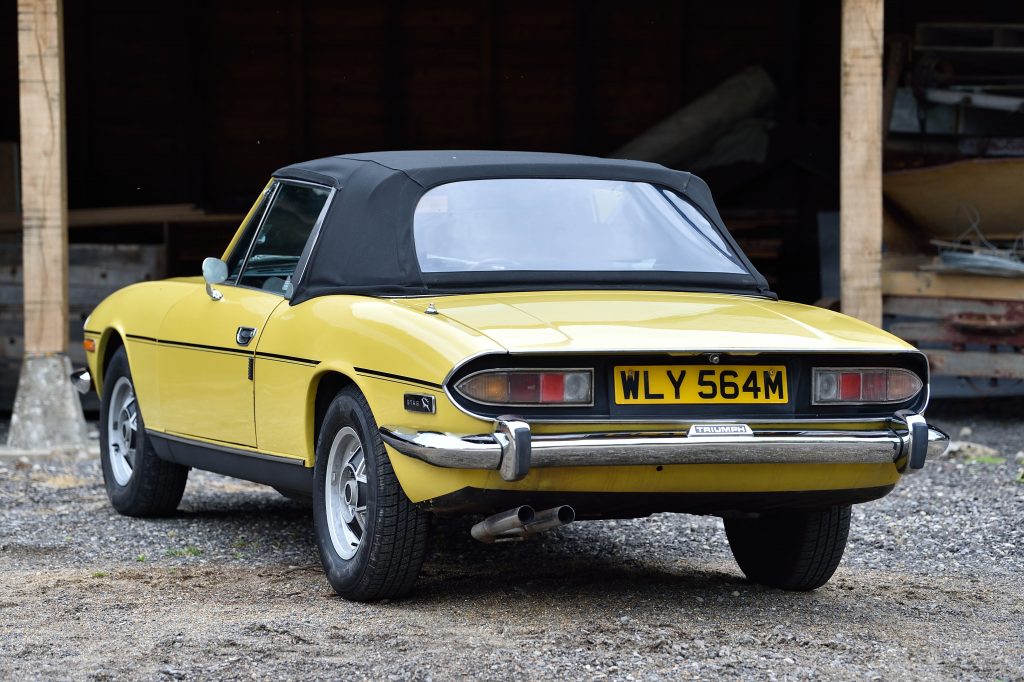 As for the signature ingredient, its roof, the Stag has a neatly packaged arrangement that includes an integrated solid tonneau cover. You have to release the back of the roof first, lift it clear of the rear deck, open the tonneau then release the front catches and fold the whole lot away. A hard-top roof may be a desirable option, depending on your preference, while a replacement soft-top is less than £1000.
How much does a Triumph Stag cost?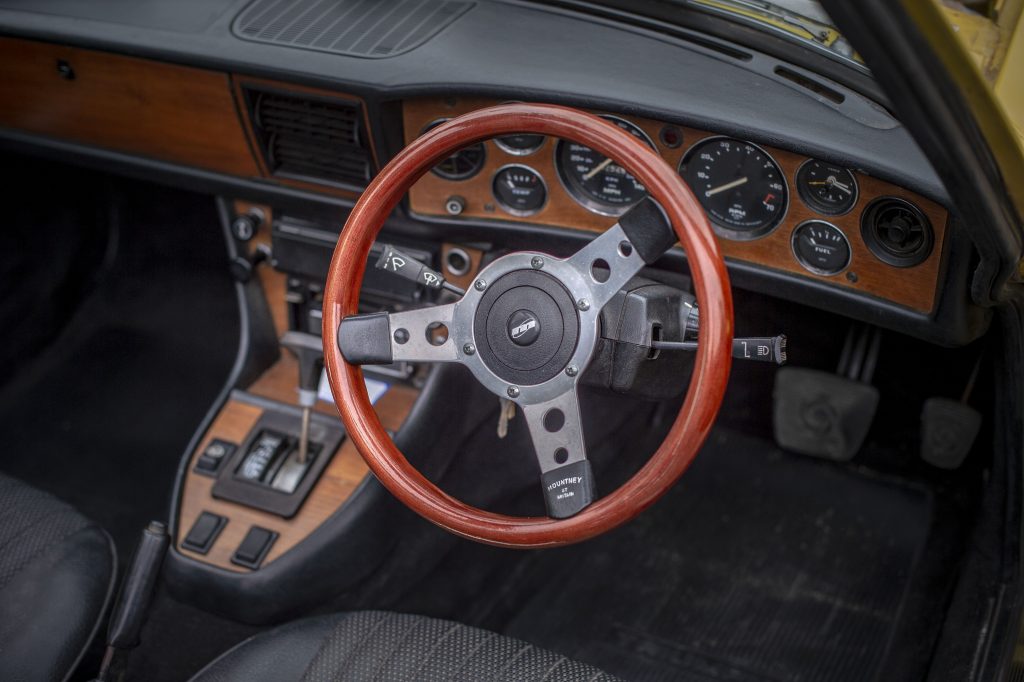 Stags have been "the next big thing to appreciate" for the last thirty years without really changing in value a great deal. However, in the last couple of years prices have actually begun to move, and you can't get a five grand Stag any more.
The MK1 (1970-1973) is most desirable, though in an odd twist of irony the ones everyone seems to want are the very late cars from 1975-1977, called MK2 despite being a facelift of the MK2 of 1973. It's at the stage where MK1s are receiving aluminium sill covers, alloys and stripes because people want them to look like MK2s, yet the MK1 still commands the price premium of around 10%. A standard MK1 will have Rostyle-look wheel trims, no stripes, no sill covers and no black painted panels, it will look clean and almost Italianate, with relatively fussy dials.
An early MK2 gained stripes, black sills and rear panel, alloys became a popular option and the font of the instruments was cleaned up in line with other Triumphs. A late MK2 (never a MK3) reverted to body colour rear panel and sills, but gained aluminium sill covers and standard alloys. A ZF 4HP14 automatic gearbox conversion can add around £1500 to the value of a standard automatic, while a good manual is worth £1000 more than the equivalent standard automatic. Electric fans and uprated radiators and header tanks are also sensible modifications which can increase the desirability of a Stag. Tacky add ons like spoilers or air dams will have the opposite effect.
A concours Stag in the right colour is north of £30,000 these days, though it's important to emphasise that these cars are the very best in all ways. Examples that could be used as a daily driver can be had for around £10,000-11,000, as you can see from the Hagerty price guide, though anything below £8000 is likely to require restoration of varying levels, from just cosmetic to more challenging chassis and structure work. For something you'd want to own, go shopping with around £15,000, and be prepared to discount a lot of cars to find the right one. It's important to notice that our values assume a Triumph V8 whether original or replacement, and that cars with Ford V6s, Rover V8s or any other engine are worth around 30% less like for like.
How much does it cost to service?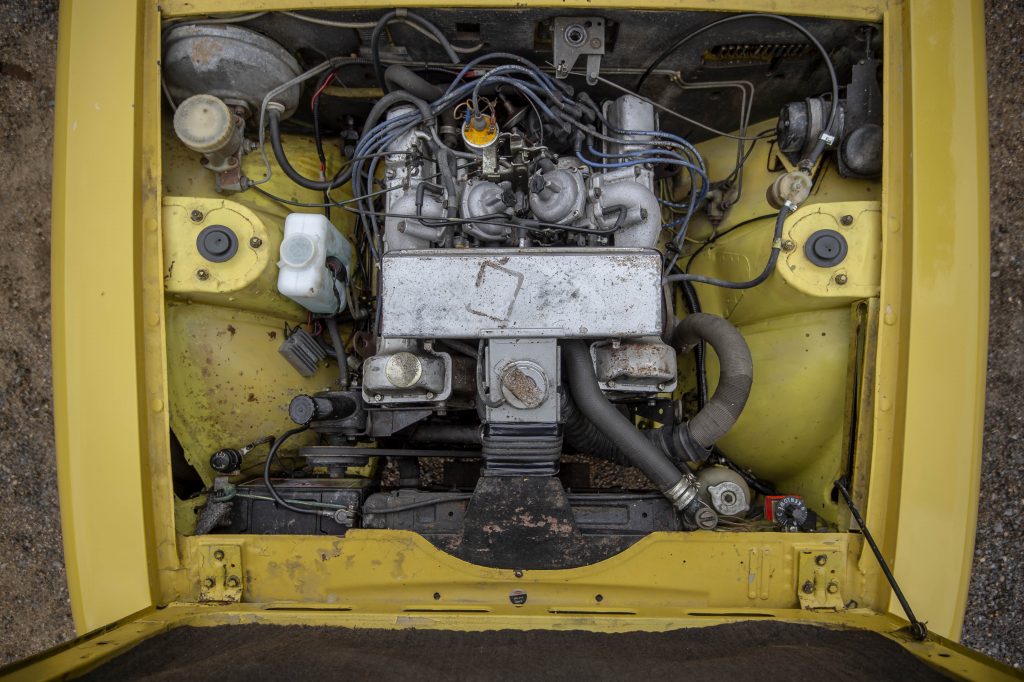 A Triumph Stag buying guide wouldn't be complete without a guide to running costs. You'll have change from £50 for a basic driveway service, not including the oil change. An oil filter's around £7, plugs can be had for £3 each, and an air filter's about £20. The engine needs 5.1 litres of oil going by the owner's book figure but in practice, 5 litres should be enough for a change at home. We wouldn't change gearbox oil or automatic transmission fluid annually, but these costs should also be factored in every three or four years to be on the safe side. Using an ethanol inhibitor in fuel on a regular basis is good idea, but with uprated fuel hoses this isn't necessary.
A specialist such as Robsport, near Royston to the south of Cambridge, would charge in the region of £530 for a full service, while labour rates are typically in the region of £55 per hour. It's important to note that a Robsport service isn't a basic engine service as quoted above, it also includes a check of oil levels in every driveline element, and a full service of the driveshafts which Robsport advises should be carried out annually.
What goes wrong and what should you look for?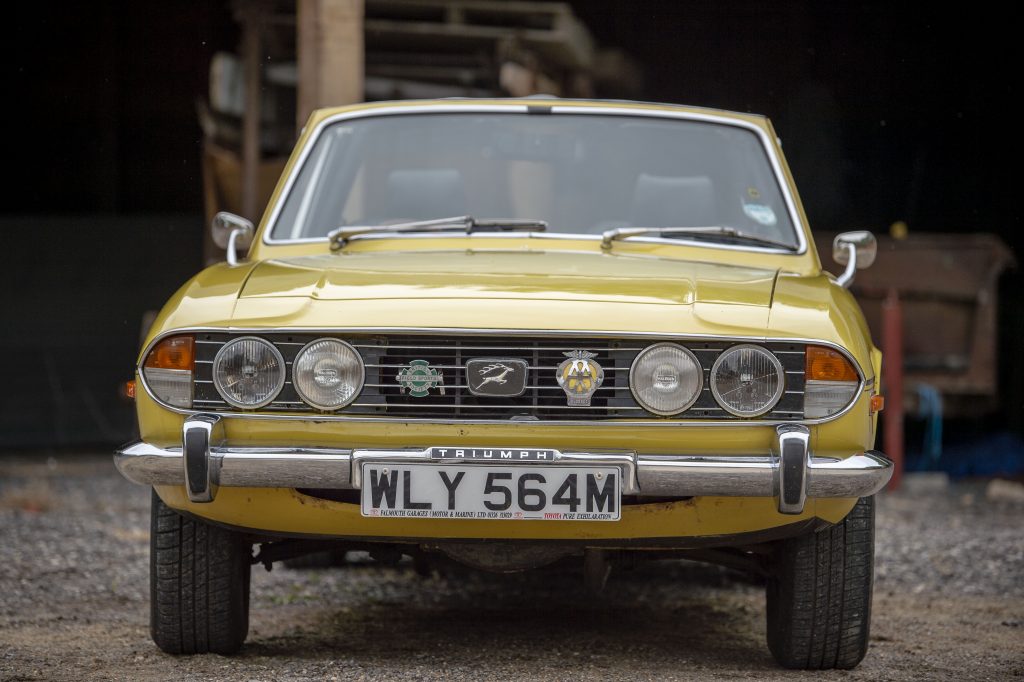 "Stags don't go wrong unless they're badly maintained, but like all forty-year old cars sometimes parts will need replacing," says Wayne Linsdell of Robsport. Simon Hebditch, owner of Robsport, adds: "Stags are tricky classics to buy because there are so many still out there, and as values have increased many of them have been given quick restorations so that everything looks good on the outside. If you're in any doubt, or not experienced in Stags, it's better to take along someone with experience – ideally a club member or a long-term owner – when you view a car for sale or take it to a specialist for an inspection. An important area to check is the A-posts behind the carpet trim. If they're rotten, typically so is the rest of it."
While Wayne advises to check for service history, Simon accepts that cars are very dependent on their price point. "You will have to make more compromises if you're spending £7000-£8000 than if you're spending £20,000-£30,000. Cars might not be as pretty, or there may be gaps in the history. If you're looking for a cheaper Stag it's worth considering cars without the original engine: Ford and Rover engined cars tend to be harder to sell so we don't buy many in, but they can be nice if set up well."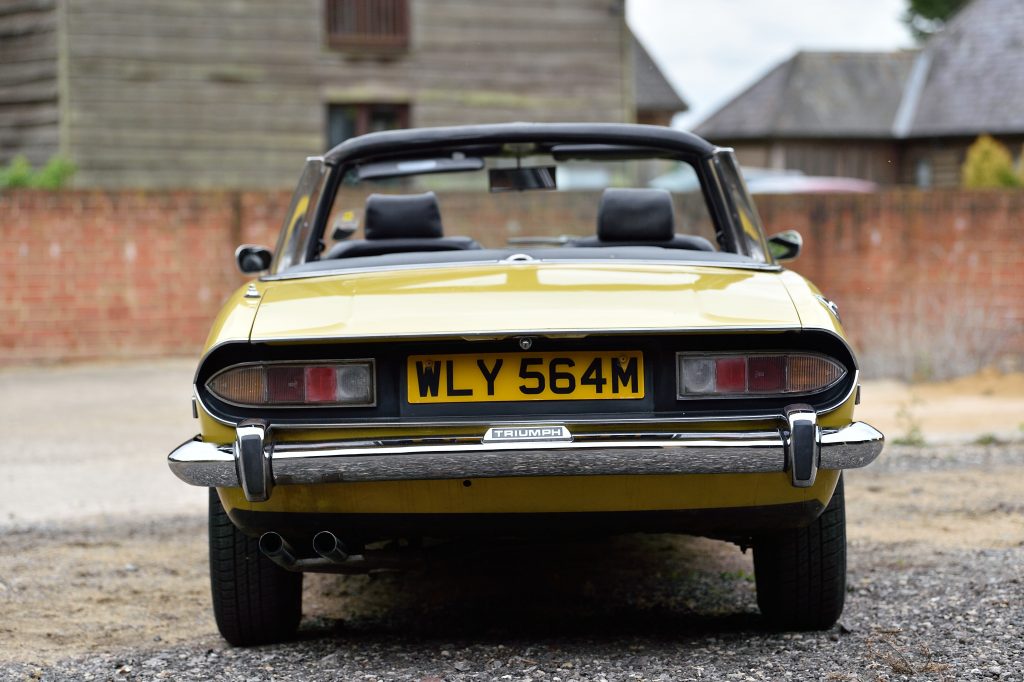 Most parts have been remanufactured and are available as new items, though for major components such as engine blocks, transmissions and differentials the only source is to recondition the originals. Between the good used spares up and down the country and those available new, virtually everything is available – you might struggle for the odd small trim item, but nothing that will force your Stag off the road.
Roof down, values up: a classic roadster will put the wind in your hair but won't blow money down the drain