The 1992 McLaren F1 was something that world had never seen before. And, until Gordon Murray delivered the new T.50 – revealed in detail here – it's something we never expected to see again. It was a car made completely without compromise, perhaps why it is now one of the most sought-after cars in the world.
The F1 story began when Murray's flight back from the 1988 Italian Grand Prix was delayed. He sketched his first ideas for a high-performance three-seater and persuaded Ron Dennis and the management time to build the finest road car yet created.
How much is your car to insure? Find out in four easy steps.
Get a quote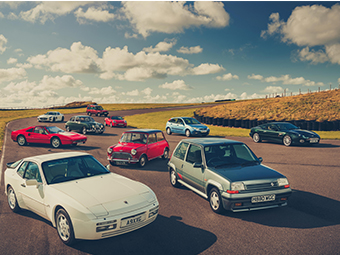 From its world-first carbon fibre tub chassis, which took 3,000 man-hours to make, to its titanium subframe and magnesium alloy wheels it was designed to be as light as possible. Even the toolkit was titanium, to save weight.
Its bespoke 620bhp 6.1-litre V12 engine was developed by Paul Rosche and his team at BMW Motorsport. It had the highest specific output of its day to give the F1 a top speed of over 230mph. Such was the heat output from this mighty motor that McLaren lined the engine bay with the best heat-reflective material available: pure gold.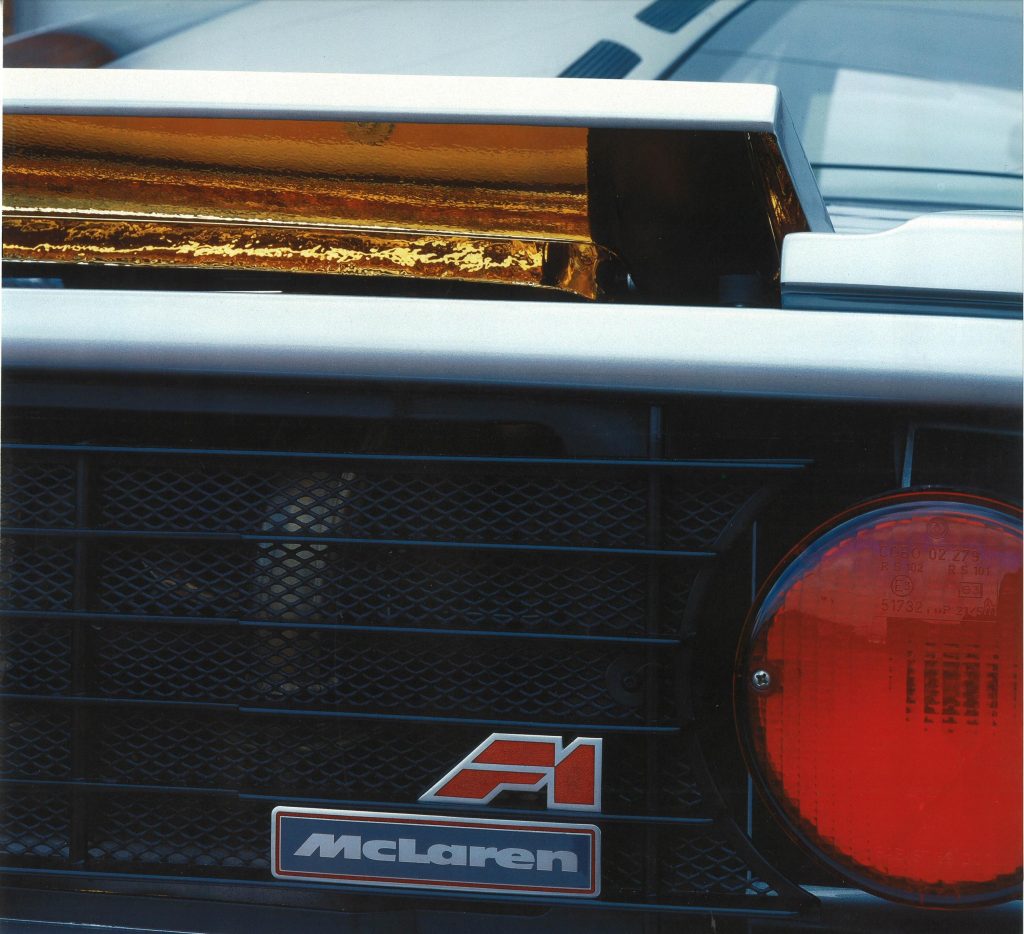 The F1 was sculpted by designer Peter Stevens to cleave through the air and yet remain stable at any speed without the need for ungainly wings, with the airbrake only popping up when necessary. Its unique one-plus-two seating arrangement put the driver centre stage, while still giving passengers sufficient space.
With a manual gearbox, unassisted steering and brakes, and a naturally aspirated engine it offered the most pure, undiluted driving experience.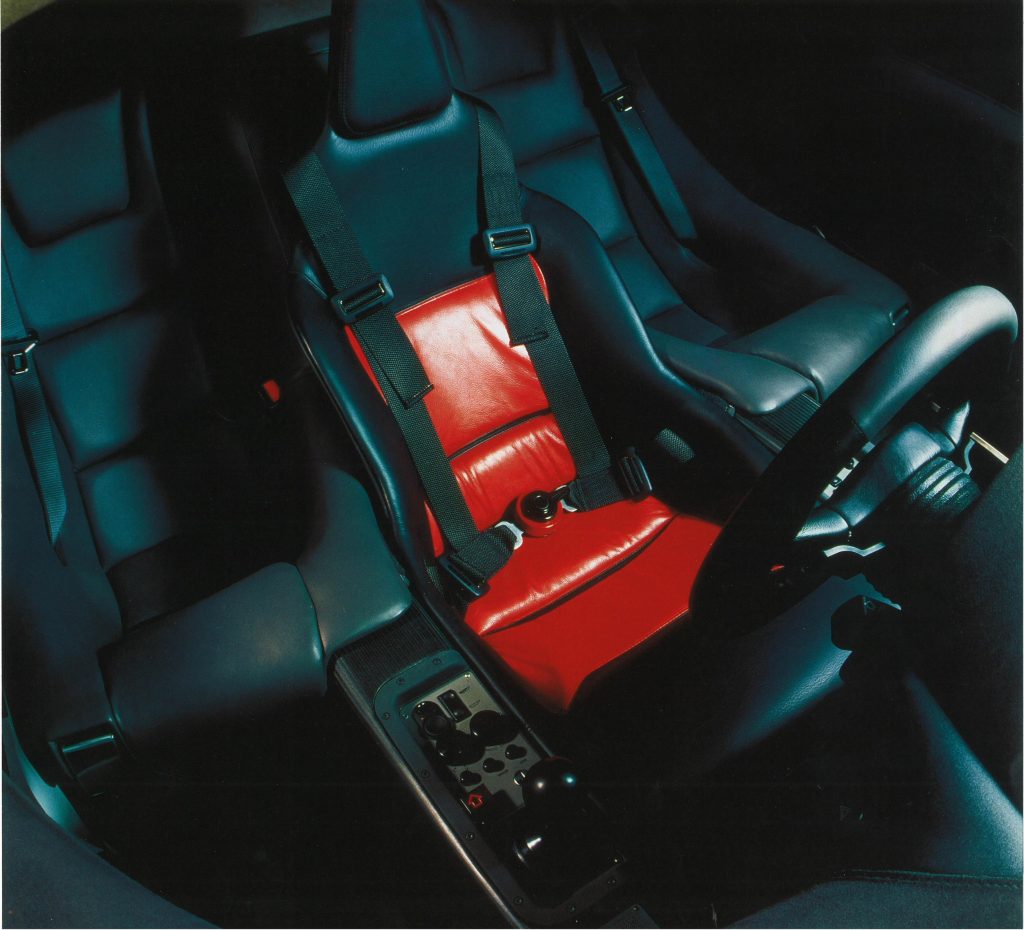 On board diagnostics fed back data to the factory so every single one of the 64 road cars made could be monitored for performance. If a customer had a problem McLaren would fly out a technician to fix it. Or there were eight official service centres worldwide.
Money was no object when the car was developed and, despite the F1 costing £540,000 new, McLaren didn't profit from the road car programme. But owners certainly did.
For those willing to play the long game, seldom has a car proved to be such a wise investment. According to the Hagerty Price Guide, until 2006 F1s were changing hands for just over the original asking price, but by 2008 prices had trebled and the F1 was valued at £1.5 million.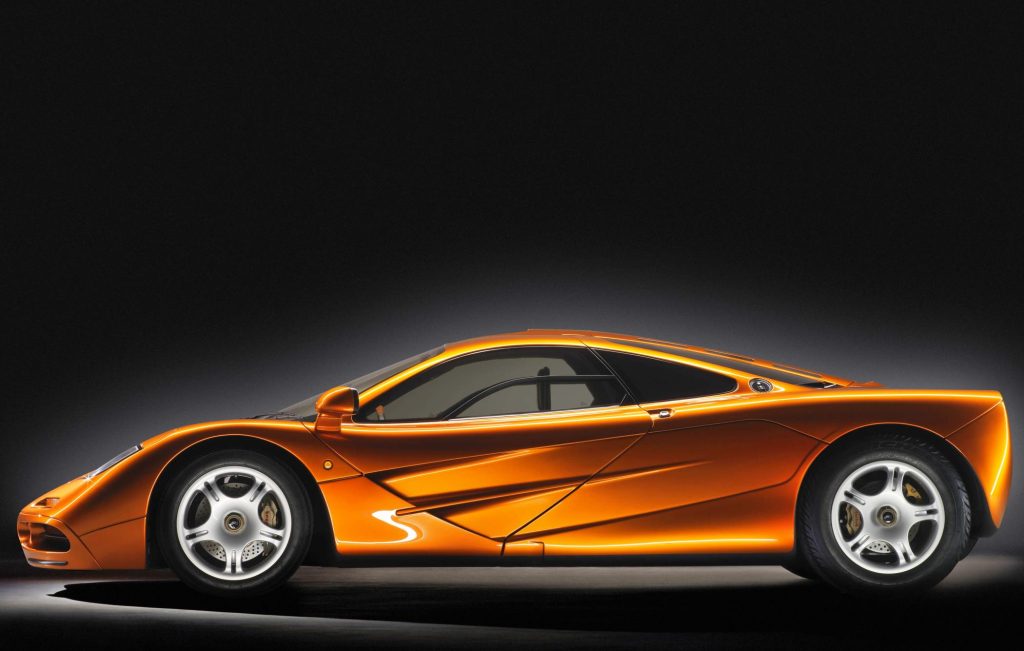 Since then there's been a seemingly exponential rise in values. By 2014 you'd need over £5 million to get behind the wheel. A year later Rowan Atkinson sold his F1 for £8 million, despite crashing it twice and making possibly the world's biggest insurance claim.
Even that looks like a bargain today. In 2017 chassis no. 44 sold at Bonham's Quail Lodge Auction for $15.6 million (£12.1 million at the time), while the Hagerty Price Guide now values the cars at in excess of £16 million.
It's hard to imagine any other investment of any kind offering such an amazing return over 20 years, let alone one that could offer as many thrills to its owner. And now the world will have to wait and see if Murray is able to repeat the party trick all over again, and create both the greatest driver's car available, in the guise of the new T.50, and one of the most rewarding investment devices money can buy.
Gordon Murray tells Hagerty why his new T.50 hypercar will be better than the McLaren F1