So you've decided to return for more, having presumably read part one of our 2021 A-Z already. We don't blame you for wanting to see what happened next: 2021 felt like a real return to form, and gave us so much to cover we've had to slice our normal review of the year in twain.
Picking up from where we left off (in the middle of the alphabet, if we've calculated this correctly…) the N-Z stories cover everything from a look at the spectacular Noble M12, to the unusual connection between the Zeppelin airships of the early 20th century, and the automotive world.
How much is your car to insure? Find out in four easy steps.
Get a quote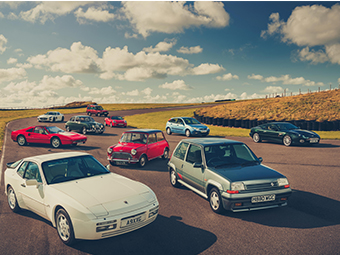 In amongst it all are stories on the UK's crumbling local petrol stations of yore, a battle between the RS2 and RS6 from Audi, and plenty to read from this year's International Women's Day.
Once again, whether you joined us at some point this year or have been reading from the start, thank you for sticking around, reading, commenting, sharing, and above all, thank you for getting involved in the world of classic cars. Here's to 2022.
N – Nürburgring 24 Hours, and Noble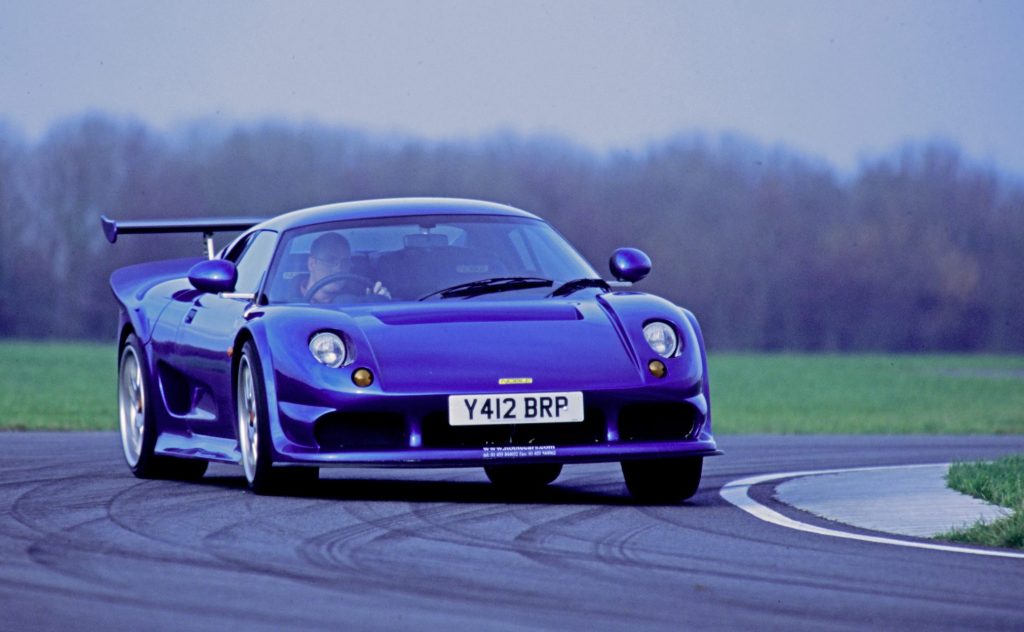 Le Mans makes the headlines in endurance racing, but more than a few racing fans actually prefer the Nürburgring 24 Hours. Before this year's event, we sat down with Radio Le Mans commentator, John Hindhaugh, who explained just why the N24 is so special, from the brilliantly bonkers circuit itself to the amazing crowd that turns up to cheer the racers along.
Brilliantly bonkers would be a good way of describing the Noble M12 too. Noble is well-known among enthusiasts today but before the M12 debuted and slayed the supercar establishment, it was a relative unknown. Simon Hucknall, who was working for a major automotive title when it debuted, takes up the story.
O – Our Classics, O'Rourke, and Opron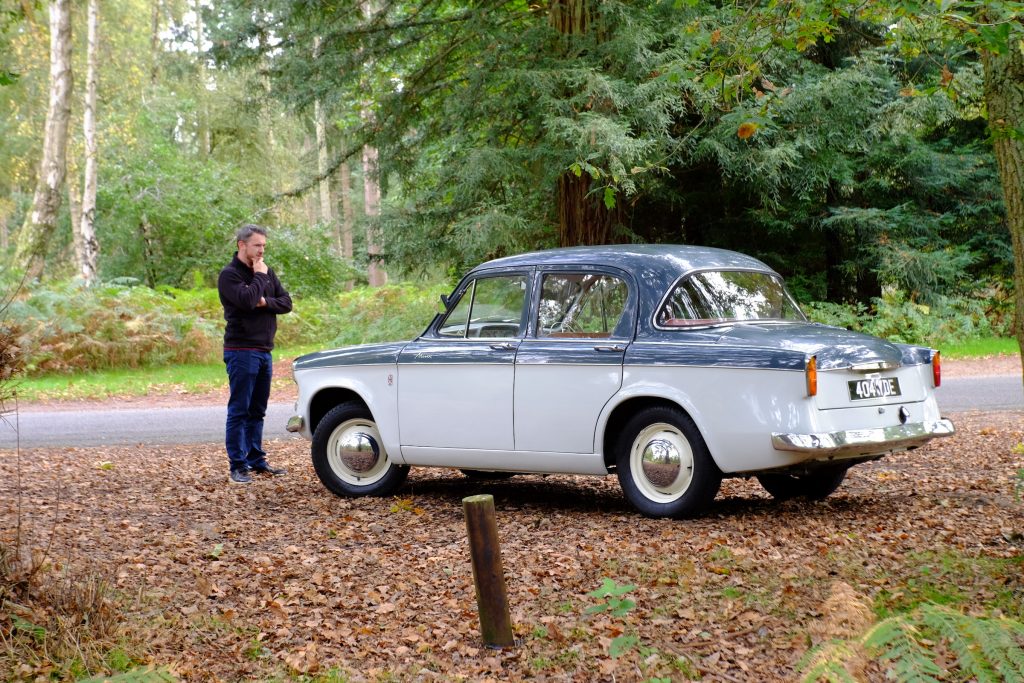 Insuring and writing about classic cars is one thing, but owning classics matters to those of us at Hagerty too, so you'll find an eclectic selection in our car park and in the driveways of our contributors. Among those we've written about this year are valuations expert John Mayhead's Porsche 912, editor James Mills' E46 M3 and assistant ed Antony Ingram's Mazda RX-7. But social media guru Damien Cross recently got in on the act too with a bona-fide British classic: a 1959 Hillman Minx.
We also took a look at those working in the classic car world in 2021, from expert coachtrimmers O'Rourke, to a classic Mini rebuilt by David Brown and hopped-up by famous Mini tuners Oselli. Restomods like the Oselli Edition are becoming increasingly popular, and we're sure to cover even more of them in 2022.
Finally, "O" is also for Opron – Robert Opron, who sadly died in 2021, but left us a legacy of some of the world's best car designs, from the Citroën GS, CX, and SM, to the utilitarian Renault Espace Mk1, and the wild Alfa Romeo SZ. Given the state of a lot of car designs in 2021, we could do with a few more Oprons…
P – Prince Philip, Pendine, and Porsches
Another individual to leave us in 2021 was the Duke of Edinburgh, Prince Philip. What not many know about the Duke is that he was something of a petrolhead – something contributor Andrew English went into a little more detail in, back in April.
We also read a fantastic story from Rich Duisberg this year on Britain's preserved and crumbling petrol stations, and another from Sarah Bradley on the high-octane racing at Pendine Sands in Wales, where the Vintage Hot Rod Association has been holding racing since 2013. For a different retro flavour, assistant editor Ingram took a film camera, rather than a digital one, to this year's Goodwood Revival.
Then we have two opposite ends of the automotive scale: a rematch between the Porsche 911 Carrera and Porsche 944 Turbo, and then Hyundai's hugely likeable electric restomod of its much-maligned Pony (something it followed up later in the year with a similarly-fettled Grandeur saloon!).
Q – Quizzes, and Quatrelles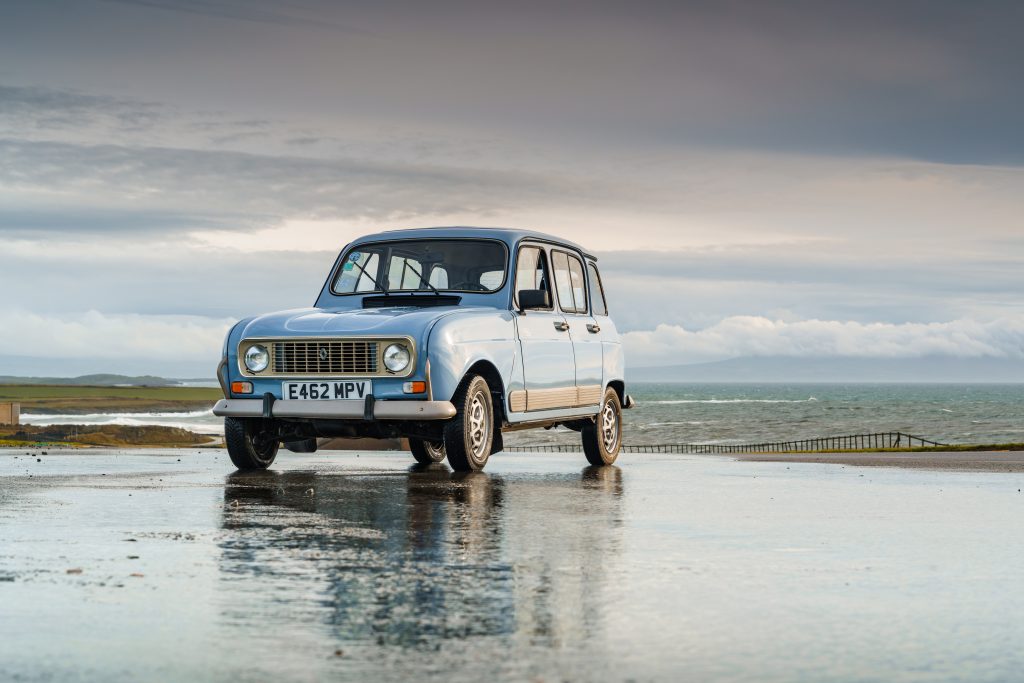 We'll admit, finding something for "Q" isn't easy, but rather handily, Renault's 4L, which celebrated its 60th anniversary this year, is referred to as the Quatrelle in France. Perhaps coincidentally, we noticed some movement in the market on 4Ls this year, and saw fit to include the likeable hatchback in the 2022 Hagerty Bull Market list.
You might also have taken part in a quiz on the Hagerty website this year. We've done a few of them now – you can find the whole list here – and they've developed a bit of a reputation for difficulty. Don't be fooled by the first few; by the time you reach our French car quiz, you'll be doing well to score more than 50 per cent…
R – Rollovers, Rock stars, and RML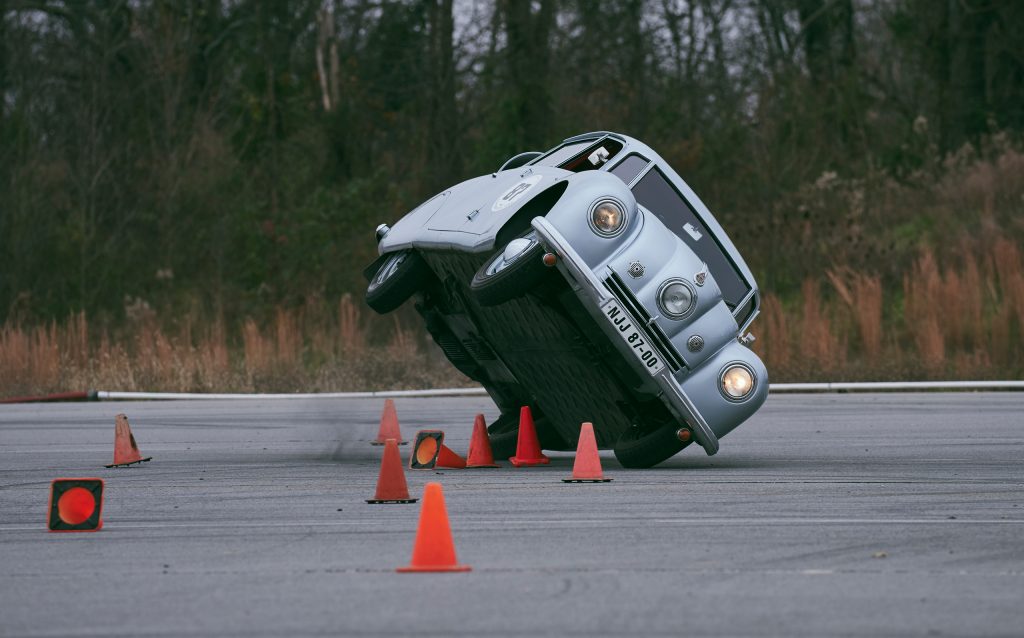 One photograph, or rather a series of photos, rather stands out from Hagerty's 2021 stories. Our colleagues in the US ran a series called Death Eaters this year, writer Sam Smith exploring cars whose handling reputation precedes them. And wouldn't you know it, but one of the cars – a Tatra T87 – bit back…
Audi's performance cars tend to be a bit more stable, sometimes to their detriment. Early in the year contributor Nik Berg pitched the latest RS6 against its spiritual predecessor, the RS2, and the comparison was fascinating. As was, for that matter, Lyn Woodward's look at the cross-continental drive by Alice Ramsey back in 1909.
Exquisitely engineered low-volume sports cars are joining restomods in becoming the next big thing in the world of high-end motoring, as both the Radford Type 62 and RML Short Wheelbase have shown this year. No doubt in days gone they'd have been the rock stars' wheels of choice – alongside these 20 rock star cars from the past.
S – Saloons, Supras, and Sabine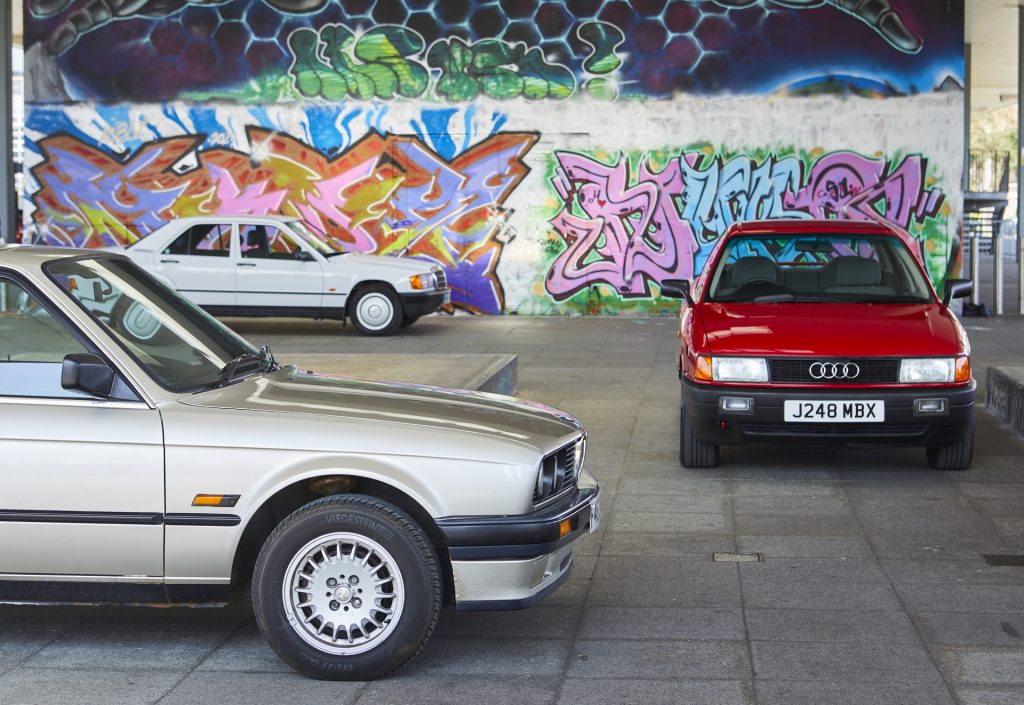 If you were doing well for yourself in the 1980s, you probably had either an Audi 80, BMW 3-series, or Mercedes-Benz 190E on the driveway. We pitched all three together this year to see which way our executive decision would have gone. In the 1990s, those with the means may have gone for their successors, but as Gavin Braithwaite-Smith has discovered, even Renault's Safrane would have been worth a look.
Vicky Parrott meanwhile got to drive something with a little more pep: the Mk4 and Mk5 generations of Toyota Supra. Both have attracted plenty of attention over the last few years, though we wonder if either would ever have become a Sloane Ranger car…
2021's semiconductor shortage has had a huge effect on the car industry this year, but one of Hagerty's biggest stories was our tribute to Sabine Schmitz, the "queen of the Nürburgring" who passed away all too young this year – and was as widely beloved as anyone in motorsport. Finally, Steve Bennett recalls the day he spent with another icon in the motorsport world: the day Ayrton Senna went rallying in Wales.
T – Telephone boxes, Turbos, and Tipos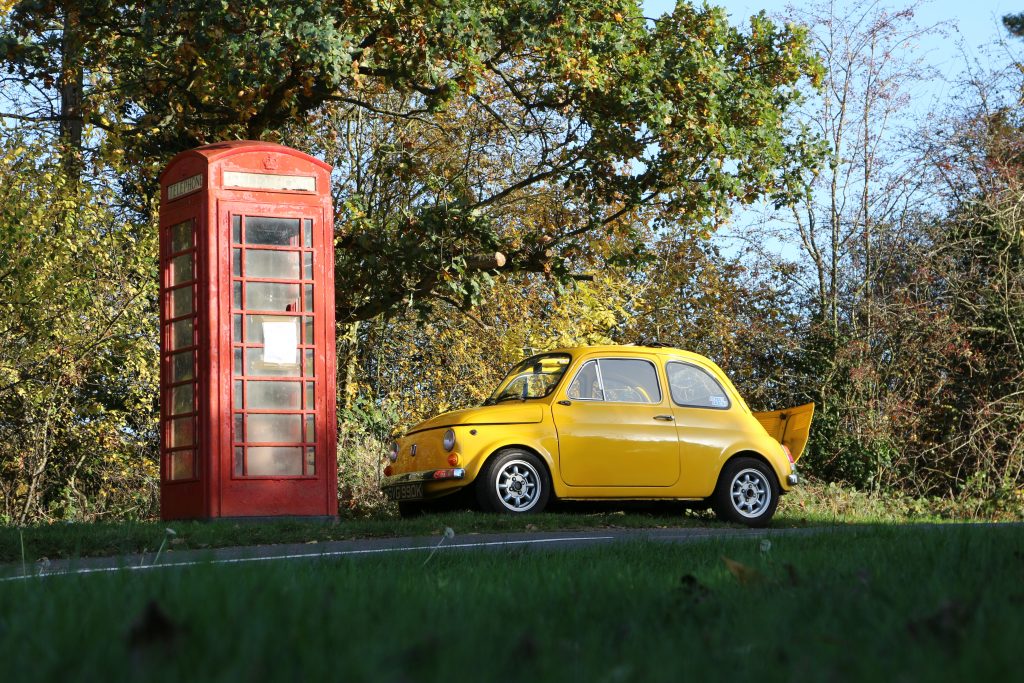 If you enjoyed Rich Duisberg's look at Britain's old petrol stations mentioned earlier, then you may be inclined to follow that up with his tour of the rise, fall and resurrection of the country's red telephone boxes. We promise it's more interesting than the subject matter might lead you to believe.
Cars from the 1980s have really started making an impact in recent years, as enthusiasts of a certain age become old and wealthy enough to indulge in the cars of their childhood. We looked at all points in the spectrum this year, from Jason Cammisa's video on the barmy Renault 5 Turbo, to the unexceptional Fiat Tipo, and just why a 1980s Toyota Corolla sold for more than £46,000…
U – Unexceptional, and ULEZ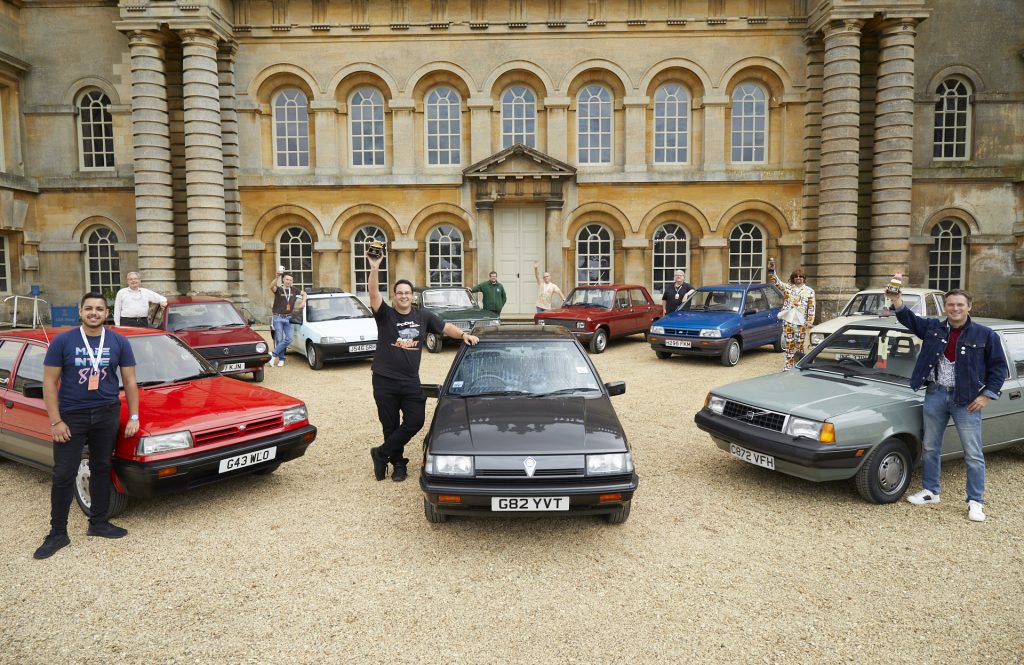 It should come as little surprise that our most significant "U" of 2021 was the Festival of the Unexceptional. We cover a broad spectrum of classic content at Hagerty but unexceptional cars are as popular as any of it. Affordability helps, but the festival shows that the community plays a huge part too – people just love getting together to drive and reminisce about these humble and often overlooked vehicles.
You can read about the concours here, and go into more depth with our features on seven unexceptional company cars, nine British factories that built the concours stars, some of the French highlights, and see a photo and video gallery here. Don't miss our weekly Unexceptional Classified features, either.
The other big "U" of 2021 was ULEZ, London's Ultra Low Emission Zone that will slowly be adopted by other cities. We explained what it means for classic car owners, and offered a few modern classic suggestions that shouldn't get caught out.
V – V8s, VTEC and Voltswagens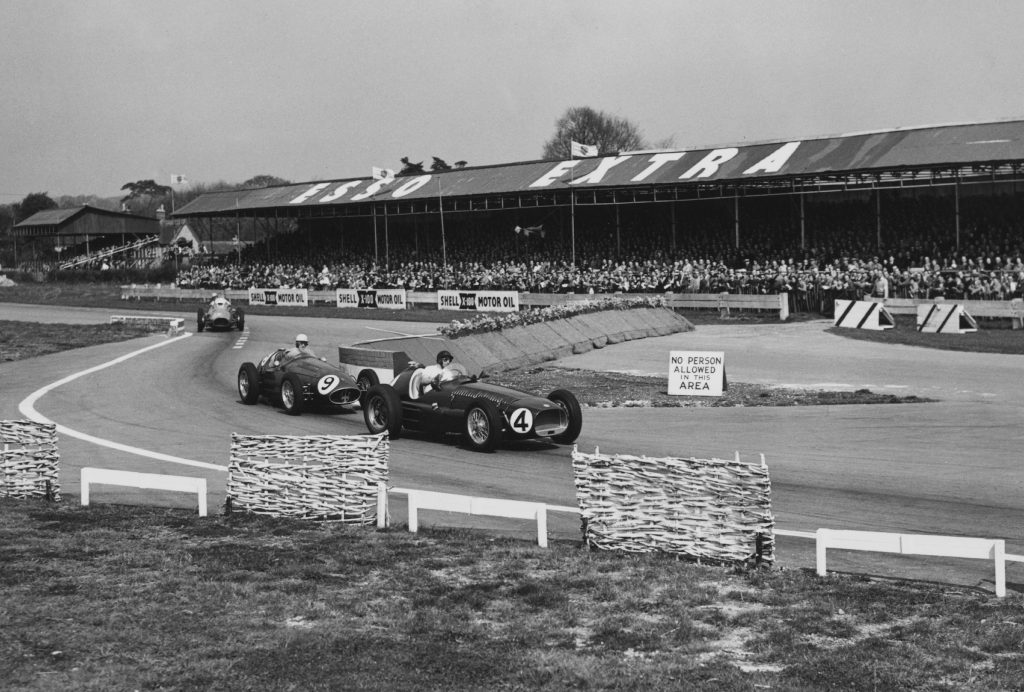 Some of the most evocative engines come in the shape of a vee, and this year's stories included a look at 11 sports cars powered by the Rover V8, and a look at the challenge of racing BRM's V16 Grand Prix cars. For an alternative engine-related "V", we also dived into Honda's amazing VTEC technology.
Early in the year Volkswagen made one of this year's biggest PR gaffes with an April Fool's stunt that leaked early, claiming as it moved to electric power it was to change its name to Voltswagen. The "Voltswagen" term is an old one though – indeed, we'd used it back in January to cover a list of classics that have been converted to electric power.
One of the year's early list features looked at those fast family cars disappearing from UK roads, and we're still as interested in two wheels as four, to which end this Vespa collector's haul was fascinating to dig through.
W – Women, Wrens, and Wedges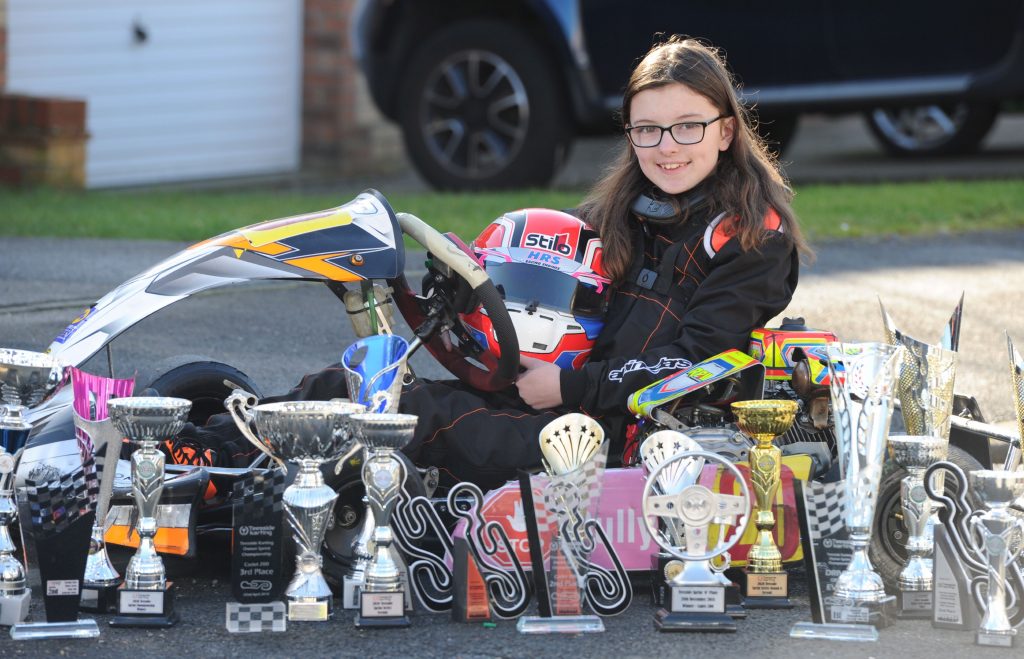 International Women's Day (IWD) is celebrated annually on March 8th, and this year Hagerty celebrated it with a week of stories dedicated to amazing women in the classic car industry.
That included a 13-year old kart racer who builds sculptures to help her local community and fund her hobby, 11 women who made automotive history, and why the industry needs to break away from the stereotype of "stuffy old men".
Unrelated to IWD we also published a feature on the dispatch riders of the Women's Royal Naval Service, nicknamed the Wrens, and their vital role in the Second World War. Elsewhere one of our most popular "W" stories was that of wedge cars – specificially, ten times that British car companies adopted and perfected this unusual and very era-specific styling cue.
X – XJR-15s, XJ220s, and XMs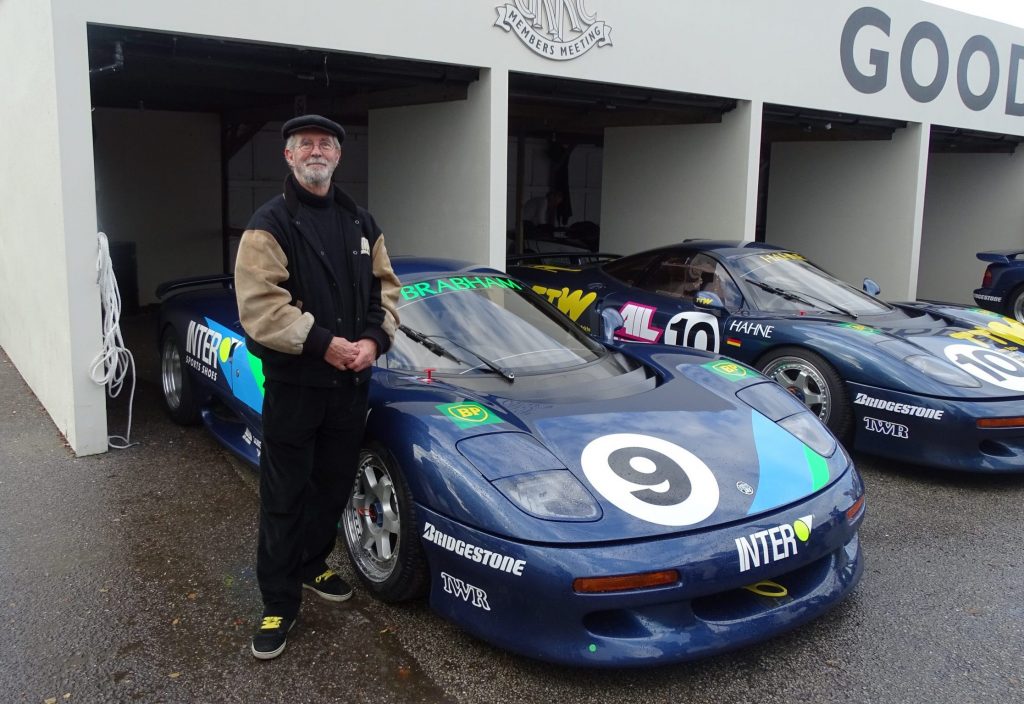 Thank our lucky stars for Jaguar, which has made a habit out of giving cars names beginning with X. In 2021, we interviewed celebrated car designer Peter Stevens, who revealed that the XJR-15 racer had been effectively designed in a car park out of hours, and analysed the market surrounding the Jaguar XJ220, which has been making moves in the collector car scene of late.
Then there's the XM. That name probably conjures images of large and uniquely-styled Citroëns, but now the name has been adopted by BMW for a concept celebrating its M cars. Not entirely successfully either, it has to be said, so we preferred to look back at the Citroën, which will remain the only true XM to most of us…
Y – YouTubers, Yamaha, and Yorath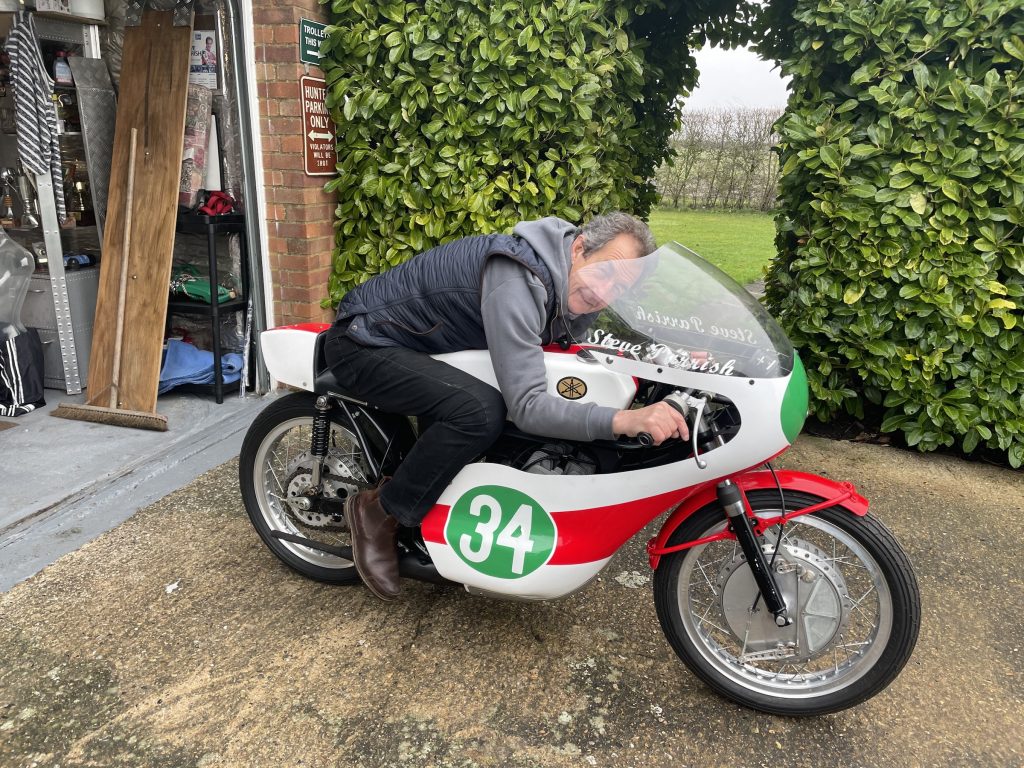 There are many ways of getting into the classic car hobby, but increasingly people are turning to content creators on YouTube. To investigate this phenomenon, we spoke to three popular YouTube classic enthusiasts at the recent NEC Classic Motor Show, and discovered how they got into making videos – and why it really matters.
Charlotte Vowden meanwhile spoke to Steve Parrish for another of our The One That Got Away features, on the Yamaha TD2B that made him partially deaf (but also kick-started his racing career). Slightly quieter, but no less interesting, Charlotte also spoke to graphic designer Jake Yorath, whose artwork you may well have seen on race posters for the likes of the British GT series.
Z – Zeppelin, and Z-cars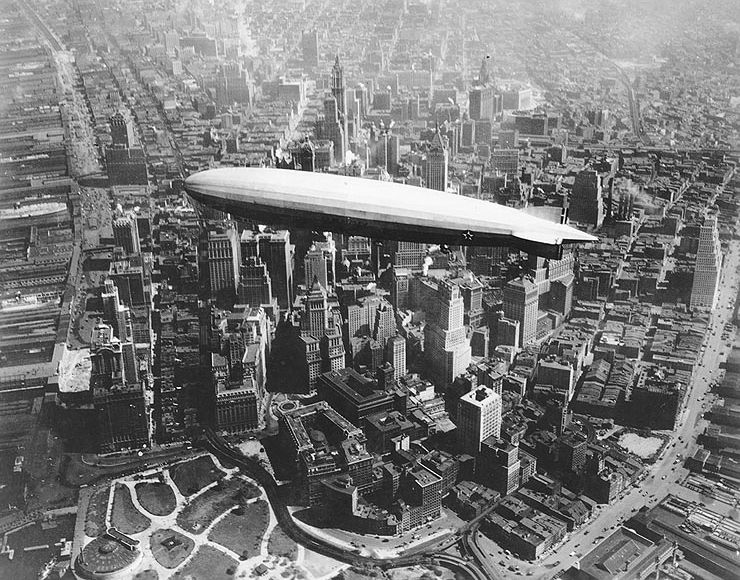 Do you know the connection between the Zeppelin airships of the early 20th century, and the automotive industry? If not, then you might want to have a read of Nik Berg's story from June, which goes into detail on how some car manufacturers were involved with the development of these airborne vessels.
Nissan's Z car was in the headlnes this year as the Japanese company put its latest version, the 400Z into production. But the older Z cars still hold plenty of appeal, and Barn Find Hunter, Tom Cotter, managed to uncover a large collection of old Zs in his video back in May. Oh, and you can look forward to more on that yellow 240Z at the top in the New Year…
If you missed part one of our 2021 A-Z, you can read that here.