I bought a Hillman Minx. A 1959, 1494cc, column gear change, two-tone Minx with a small spot of rust on its(/her) face. But by golly she is pretty. I might call her Norma Jeane.
Norma is a 'Series III' example of the Raymond Loewy-designed Audax series of Minx, Series III being introduced in 1958 as an annual facelift to the Series II. My example was registered in June '59, before they tweaked the design once again for series IIIA later that year. That's Series IIIA of course, not IV – that didn't exist, after IIIB and IIIC they skipped straight to V and… and…
How much is your car to insure? Find out in four easy steps.
Get a quote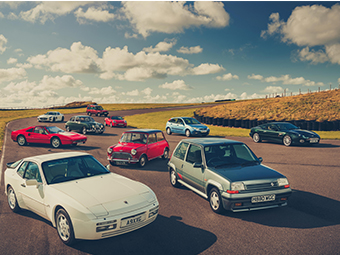 …and oh my word. What am I on about?
Am I a car bore now? I think I might be. Maybe I've always been a car bore but just managed to hide it. There's no chance of me keeping it swept under the floor mats now I've got a Hillman, a car that people will ask me about while I'm trying to fill up with whatever petrol I can find without ethanol in it.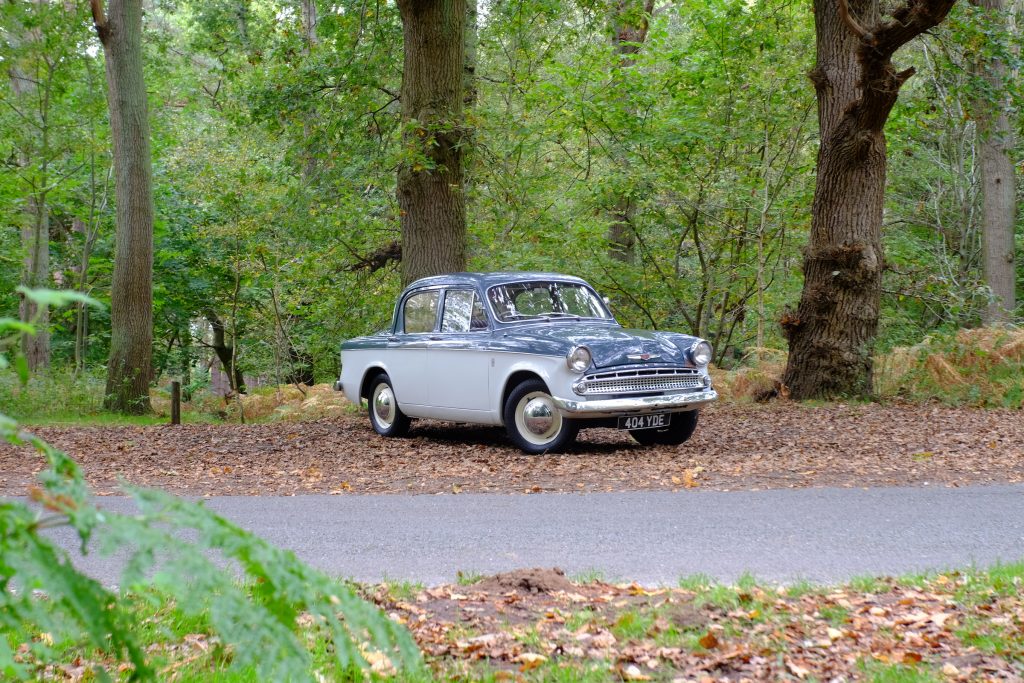 The Minx and its similarly-styled but saucier Singer and Sunbeam sisters (Gazelle and Rapier) are cars from the now-defunct Rootes Group. It's fair to say that buying a Rootes Group car was an unpredictable choice for those who know me – a bloke knocking on the door of 40, whose last toy was a Lotus Exige S – but meant it was easy to keep my Hagerty colleagues' guesses at bay, dropping clues like 'it seats six' which, while true, threw them off the scent.
But why is it so unpredictable? I'm a car person, working with classic car lovers, and this is an amazing car which cost me relatively little. It should make perfect sense, even if it is twice the age of the oldest car I'd owned up to now – a 1988 Peugeot 205 XS.
Maybe it's unpredictable because I'm what marketing departments would call a Millennial, and so I'm supposed to want things like Bluetooth, infotainment sub-menus, cupholders big enough for a bucket of fried chicken while wirelessly charging your phone, and in-car distractions with gag-inducing names like IntelliLink Audio System, ProAct Emoticon Sensitivity or Smarteq Auto Reassure 2.1 (one of those is a real thing, by the way…) but that's simply not the case. I'm a driver, not a car operator. And I'm not alone, more and more petrolheads in their thirties are enjoying the tech-less motoring of our youth and the grayscale decades that went before, and they are sharing it across social media every day.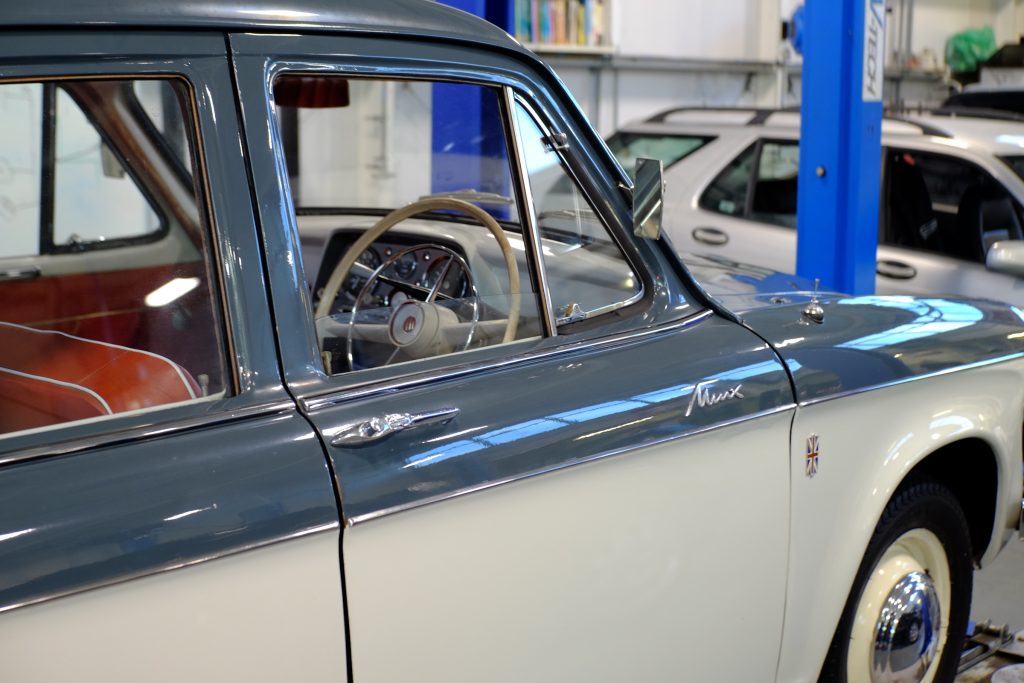 Maybe it's unpredictable because I like quick cars. I'm a motorsport fan and in the past I've owned a fair few trackdayable daily drivers, including a disappointing stint with a turn-of-the-millennium E46 BMW 330Ci. That car showed me it takes more than a bit of grunt, rear wheel drive, and a badge which promises 'The Ultimate Driving Machine' to make driving fun (sorry ed… but I can assure you your much more sporty M3 is actually LOVELY). The Beemer's hesitant fly-by-wire throttle and sheer bulk resting on passenger-appeasing suspension meant I felt far more remote from the driving experience than I'd felt in the MX-5 I'd traded in.
That switch from taut MX-5 to flabby BMW helped confirm that the feeling of connectivity between driver and the four contact patches is what I really enjoyed about driving. The feedback, the directness, and the hustle of getting the thing up to speed makes things fun. Cars built over these last few decades don't really give you that. Unless, of course, you buy something built in a shed by a greasy moron you'd barely trust to wire a plug, let alone assemble a car. That's not the route I want to go right now, but I'm open to the idea. I just need a shed.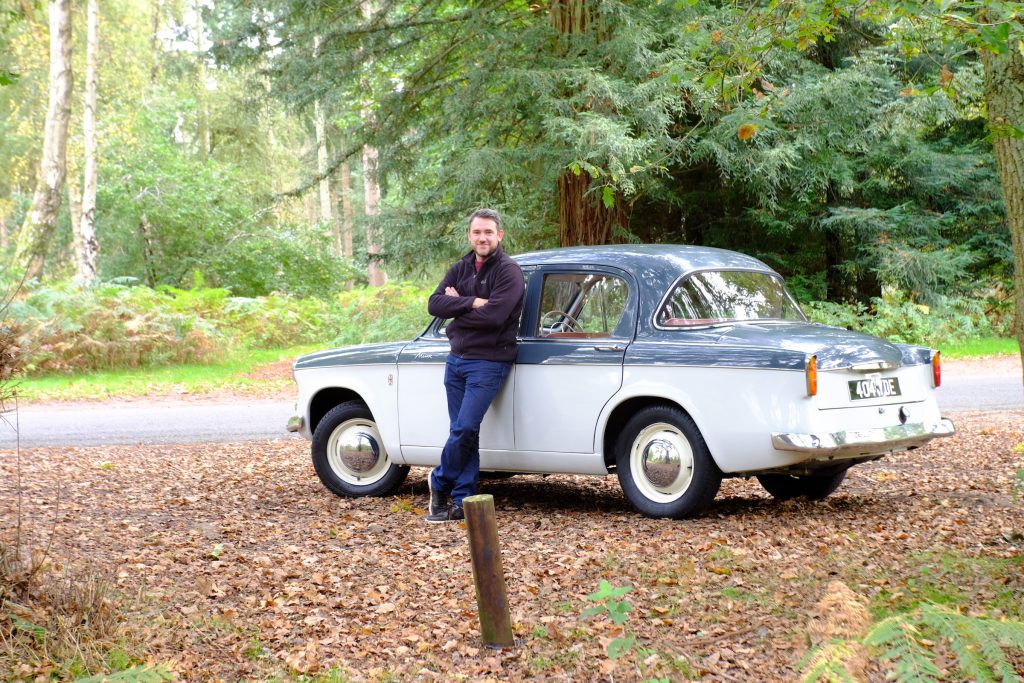 So, I wanted a starter classic. Or perhaps I should say 'gateway' classic, as I can see this stuff getting addictive. I considered old sports cars, but I couldn't justify the price for a fairly good one. I looked at 'Dad had one' cars, harking back to my childhood when Dad had a red BMW E34, but I was scared it might not be the car I remembered while I'd been wearing rosy specs. I didn't want to ruin that nostalgia, especially if it also turned out not to be an Ultimate Driving Machine after all.
After pondering a while, three things came together to provide clarity.
I realised I was yearning for a car that's fun to drive every trip and was fairly cheap to run (no tax/MOT etc for a proper classic helps, as does classic car insurance), and I'd accepted that newer cars are phenomenally good, but it's not really 'driving' if you're doing so alongside all the modern systems needed to make one work.
I'd attended my first Festival of the Unexceptional in 2021, which showed that everyday cars have all the charm of the sportier options in their contemporary lineups. People may look at old cars and wonder why you'd look after a base-speccer compared to the 'sport' version, but in reality both the normal and the sporty versions of older cars are a bit short of puff nowadays. After a lap of a race circuit, a Fiesta XR2 would be just as small a dot in my modern car's rear view mirrors as a 1.1 Popular.
And then the straw that finally broke a debit card out of my wallet – driving Hagerty's 1903 Knox on a test track, a treat that reaffirmed 'fun' is not about power and grip, it's about having a giggle and being at one with the mechanical bits.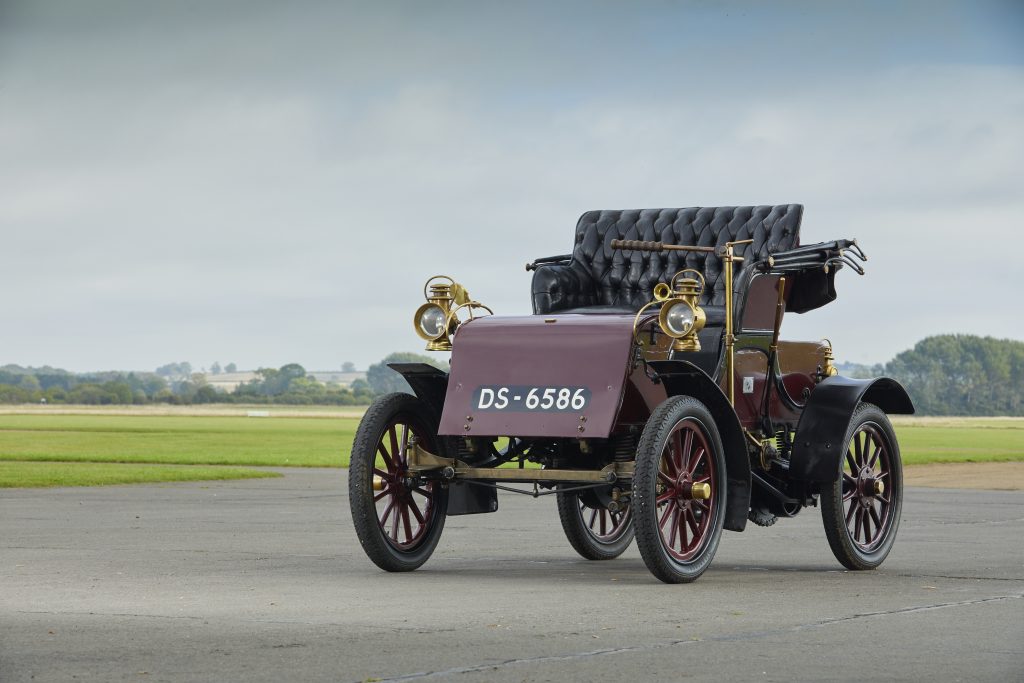 The Minx, let's be honest, was never intended to be an enthusiastic driver's plaything. It was for middle class families and sales reps. It wasn't built for apex-hunting, slipstreaming, or lurid slides around the Crystal Palace circuit. It may only offer half the giggles of a Lotus Elite of the same age but when an Elite would now cost £52k-£103k (according to the Hagerty Price Guide) and the Minx cost me under £4000 including delivery it was hard to see it as anything other than great value. And, I hasten to add, it'll offer far more than just half the giggles of an Elite.
Sure, the Elite will probably increase in value a whole lot more over the next decade or three, but I'm not in this for an investment – so I hear and acknowledge your argument, but I shall put it out of my mind.
One further thing to acknowledge, and the potential source of much swearing and furious typing during my updates for you all, is the fact I bought the car without seeing it in the metal. A 62-year old car. The sale was almost agreed based on just some ropey images on Car & Classic which looked like they'd been taken on a phone made by the Rootes Group itself. Add the reputation of Sussex Classics, testimonials from previous customers, and chats over the phone (plus a trio of walkaround videos) and it was enough to get my fuel pumping. A few chats with Si Browse of Arrow Vintage Cars also helped me feel reassured, especially as Si was so excited about my purchase he decided he would voyage up to King's Lynn to prod and poke it when it was delivered, and bring a couple of items too – a mint owner's handbook and a workshop manual. How kind.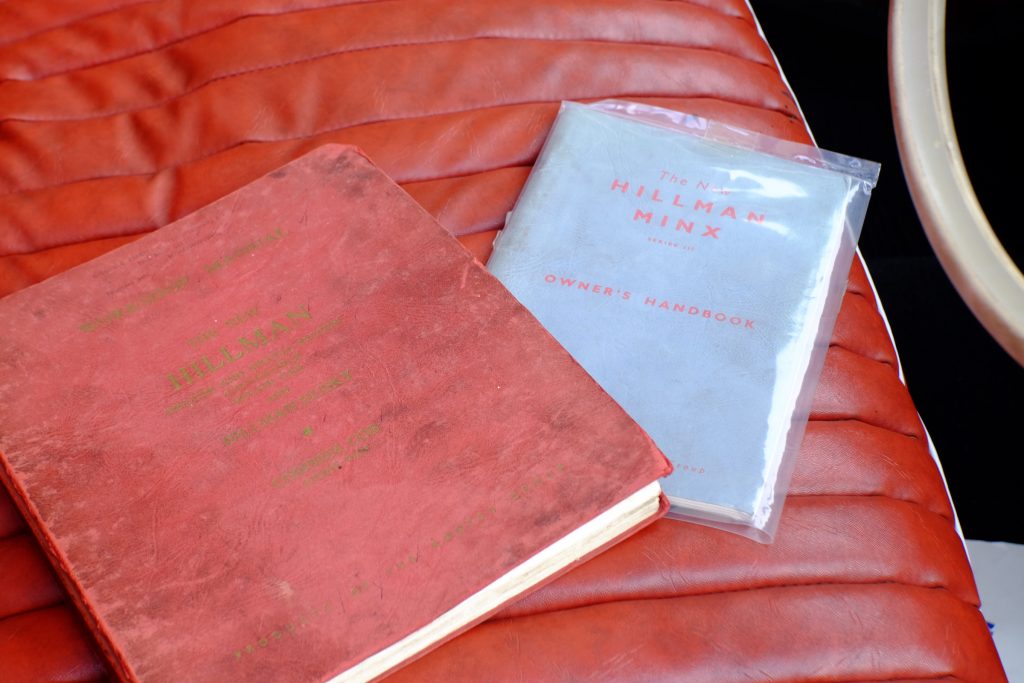 A recent article by Nik Berg about buying unseen also reassured me I'm not alone in buying cars like this, and with online auctions setting a precedent for online car sales to be largely as straight as a die I felt very little apprehension.
That 'very little' apprehension dropped even lower when I spotted a YouTube video from Furious Driving featuring the actual car. I'd neglected to save any of those ropey pictures, so when the ad disappeared I Googled the registration number hoping someone had previously papped it at a car show, but the video – uploaded that very day – popped up. Watching Matt from Furious Driving take the car for a (not very furious) drive was much like going for a test drive myself. He was too polite to mention the rusty patch on the front, but it was nice to see that on film, and showed it wasn't as bad as I'd feared.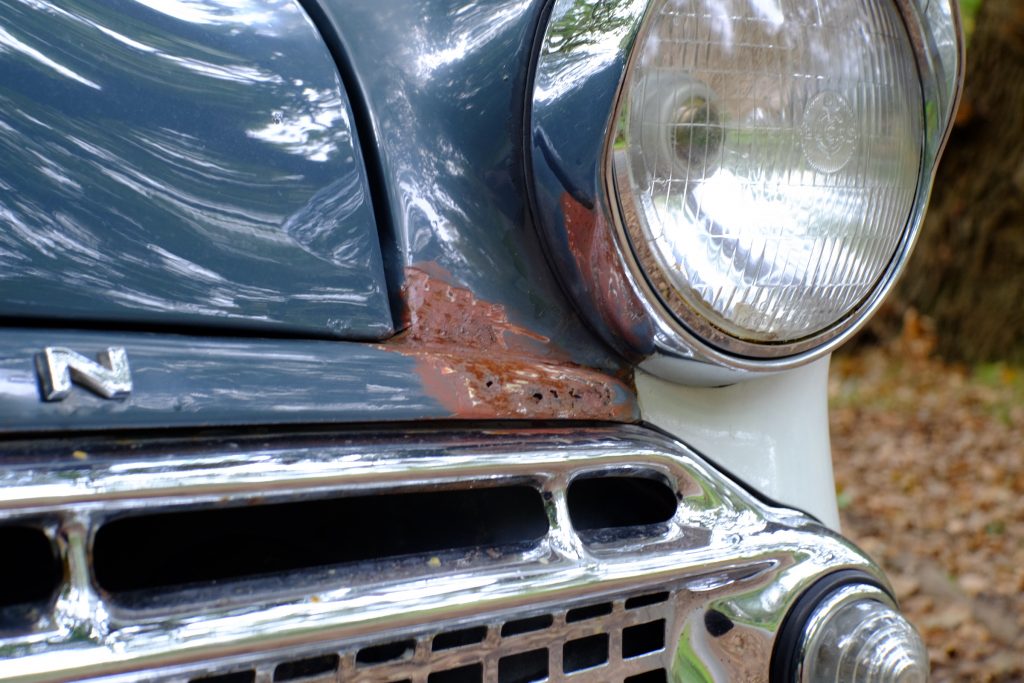 I arranged to have the car delivered to a local college where I'm friends with one of the lecturers teaching the next generation of mechanics, and we inspected the Minx on a ramp. For a 62 year old she was quite sound. No rusty bits or stuff falling when tapping away at her underside with a hammer. A couple of holes in the exhaust to fix, some missing bushes, but nothing really more than 'advisory' to an MOT inspector. Dampers and tyres will come one day, but no rush. Cosmetically I'll need to spend a bit of money, too. Carpets, tail light lenses and something to shine her up real good, and I'm set.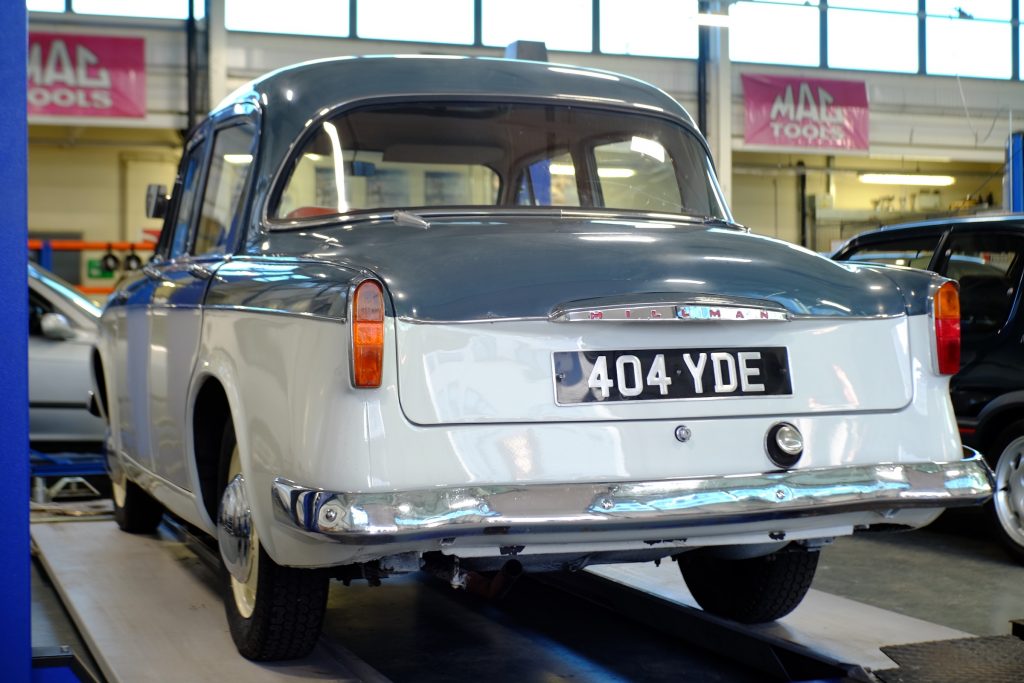 Will the experience of ownership be as smooth as Matt's test drive? Or Si's carb massage? Only time will tell, but rest assured you'll find out in future updates here at Hagerty. Winter's coming, so trips on salt-laden roads in chilly rain are unlikely but as soon as the sun shines I'll be out. After all, Some Like It Hot, and Norma Jeane's no exception.
Read more
Our Classics: 1982 Lotus Esprit S3
Tracking down my old Ford Sierra Cosworth after 31 years was easier than you'd imagine
Our Classics: 1998 Peugeot 106 Rallye S2