At the wheel: John Mayhead
Owned since: September 2015
Hands-on or hands-off? Hands-on
Current condition: Approaching the finish line
John Mayhead is UK Head of Valuations for Hagerty. He keeps his eye – and calculator, spreadsheet and highlighter pen – on the national and international market for enthusiast vehicles.
9 February: 2021: Welcome to my Porsche 912
My love affair with the Porsche 911 started in the 1980s, when as a small boy I was given a ride in a black-on-black 930 Turbo. Wedged into the back, I remember peering between the two tombstone front seats and for the first time in my life watching a speedometer register over 100mph. A tiny seed of longing was embedded in me but as the years grew on and values increased, I knew my chances of owning a classic 911 were slipping away
A Porsche 912 was the answer. I started looking in 2014 but couldn't find anything that really flicked my switch. I didn't want a US import and there weren't many others on the market. Finally, I was given a tip-off by my brother-in-law, who was serving in the Royal Navy. One of his colleagues was selling one, he told me. I rang his friend, called Paddy, then drove down to Cornwall to meet him and see the car.
How much is your car to insure? Find out in four easy steps.
Get a quote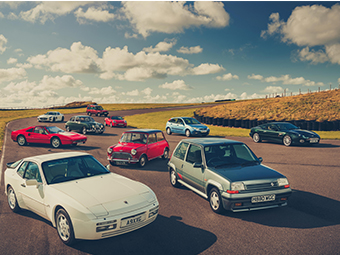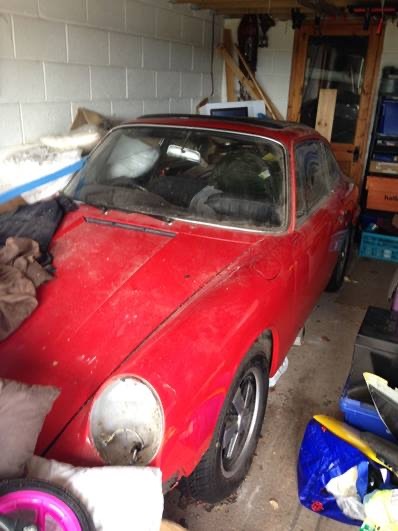 It was in a right state. Paddy had bought it as a cheap drivable classic. At some point in its life someone had 'improved' it by painting it Guards Red and replacing the elegant original front bumper with a fibreglass RS-style version. The headlining and all chrome had been painted black. A few years previously, Paddy had decided to restore it, so pulled the engine, but real life intervened and there the Porsche 912 had sat until I turned up. I bought it on the spot.
Delivered home, I started dismantling the car and researching its history. Under its rusty bodywork was an undiscovered gem: a 1967 short wheelbase, UK-delivered matching numbers car with five-speed gearbox option and the beautiful colour of light ivory. I decided to restore it myself as much as possible, only seeking the help of experts when I needed it. By 2017 I had finished stripping the car and it rolled off to have the bodywork restored.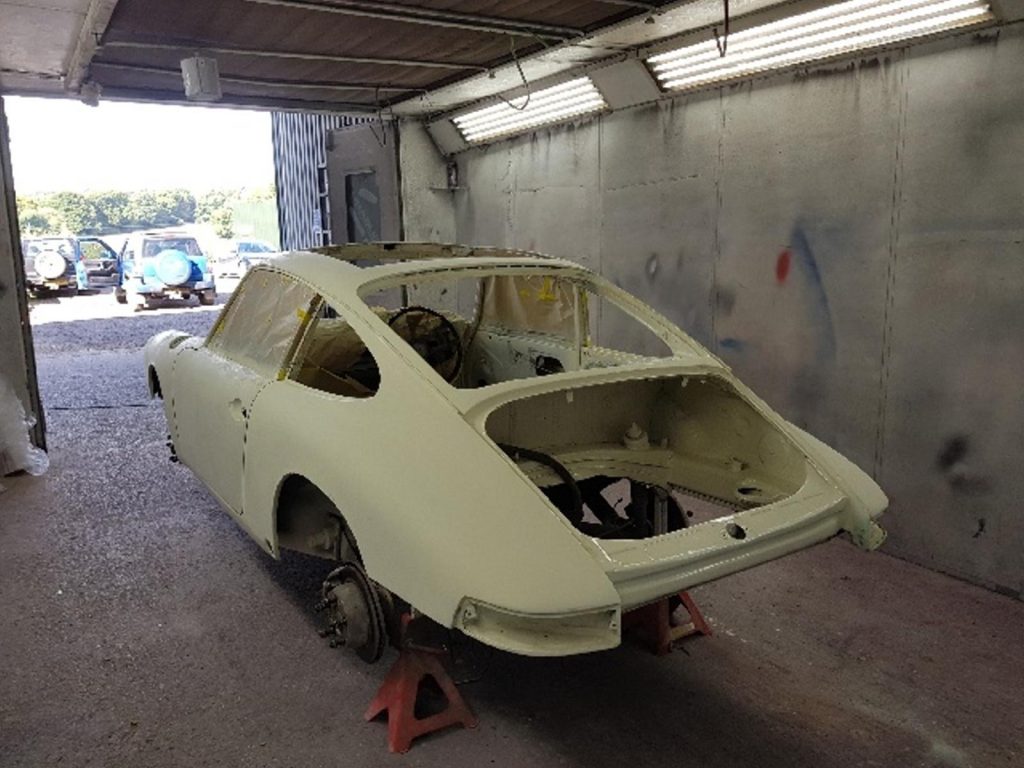 Returning in 2018, I then tinkered with it for a long time, not making much progress until early 2020, when the first Covid lockdown started. I decided that I'd use the time to do something positive and got to work. I found local powder coaters, blasters and zinc platers and restored the various parts as I went. I sent the gearbox off to be rebuilt, then slowly started to put it back together. I decided to enlist the help of a local Porsche specialist – AW Motorsport of Southbourne – to rebuild and install the engine, then do the final set-up.
The 912 is now with them, and I'm hoping it will be back with me in the Spring. It looks wonderful, and I can't wait to hear it fire up and feel the wheel in my hands as I drive along the road. It's been a labour of love and although not perfect by a long stretch, is exactly what I want: a car I can use but that brings me joy. Surely that's the point of classic ownership.
30 March, 2021: Piston ring sting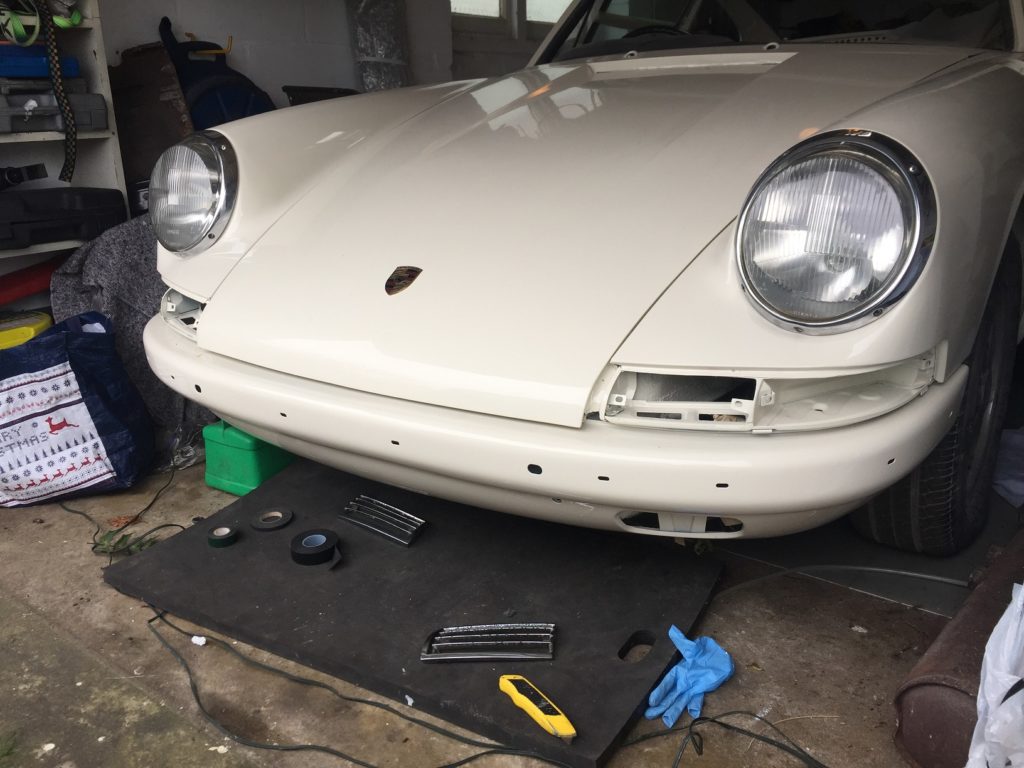 I've owned classic cars long enough to know that any work that a previous owner swears they've done, but which isn't backed up by a stack of bills, isn't likely to be great. I'm also aware that when you crack open an engine, you're usually in for a nasty and expensive surprise.
This week, I had the call I'd been dreading from the company rebuilding the engine of my 1967 Porsche 912. To be honest, it wasn't all bad: the 'full restoration' that the engine had reportedly experienced back in the day was more of a light refresh, but at least nothing too bad had been done. The crank had already been reground to its first undersize, the pistons were relatively new and the bores had been replaced with Nikasil-coated options. There was some wear in the rockers, but a repair was possible. All in all, at first it looked good.
But there's always a 'but'. The engine guy didn't want to replace the piston rings, given that the MOT history suggested they were likely to be around 20 years old. Sensible, except that there were no markings on the pistons or bores to show what make they were and unless the rings are matched, they have the potential to make a right mess of the inside of my nice shiny new engine. I'm currently looking at options: we're talking around £2,000 for a new set of pistons and liners; that's an expensive set of piston rings. I'm still deciding what to do.
The other annoying thing was that I'd been advised to have the crank case vapor blasted. I did, and it looked fantastic, but dirt was captured by the oil channels which now have to be drilled out. At least this one will give me peace of mind.
On a happier note, the final interior pieces are coming on really well. I found a guy called Simon through pictures of his work on Instagram, where he posts as @pf911interiors. My aim was to keep the trim as original as possible, and Simon has been fantastic. He has managed to repair the original carpets and cover one of the roll-top headrests in vinyl to match the other, and at the moment is repairing the door cards to delete the speaker holes someone hacked into them some time in the 1980s.
01 June, 2021: Approaching the finishing line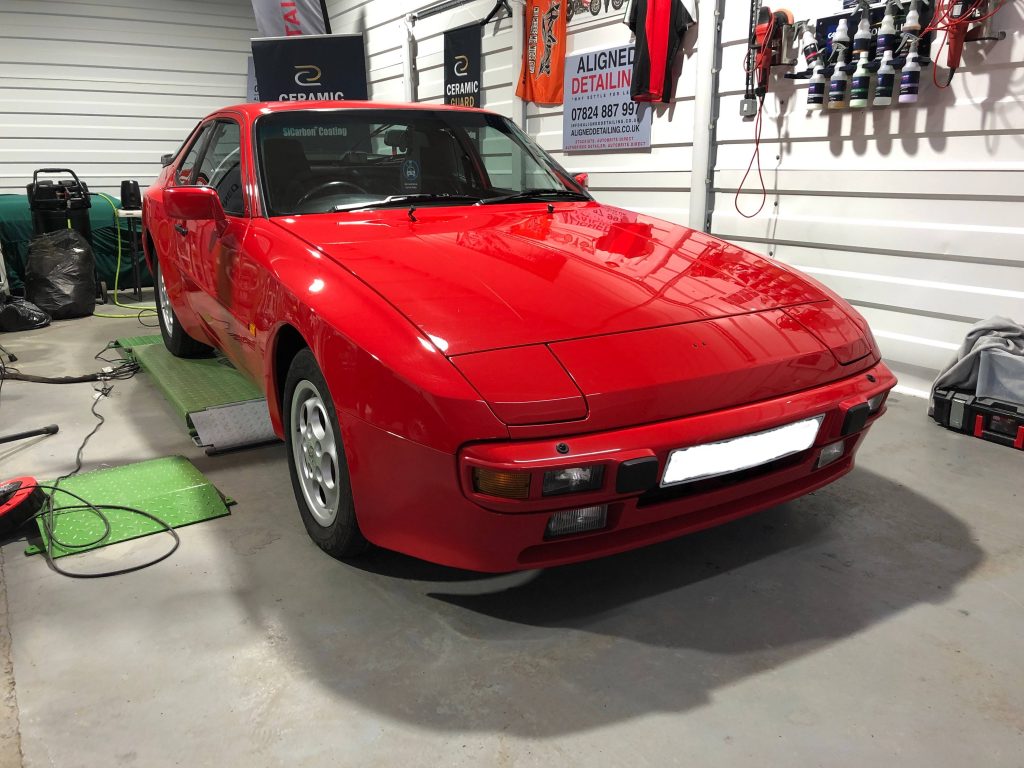 This month, my 1967 Porsche 912 has achieved a spectacular feat: it has cost me £2000 without me even seeing it. Which partly explains why you're looking at a picture of my other Porsche, a 944.
It's not all bad, to be honest. Since my last update, Lee Colbran at Octane Garage in Crowborough, East Sussex, who is rebuilding the engine, managed to find a set of matching piston rings, so I didn't have to pay for the eye-wateringly expensive new pistons and liners. He's also very close to completion, so the £2,000 was a very well-deserved interim payment.
In the meantime, the rest of the car is still at AW Motorsport where they're fixing some of the bodywork issues that I discovered when I started to rebuild the car. Hopefully by the time of my next update here, the various components will be reunited and I'll have a complete car to tell you about. I am planning to attend Classic Nostalgia at Shelsley Walsh on 18th July, but I'm not yet sure if it's realistic to aim to have the 912 complete by then. I've restored enough cars that I know it can be a rocky road.
Mind you, my lack of 912 has given me more time to tinker with the other members of the Mayhead fleet. My 944 had the rear arch repainted beautifully and now looks phenomenal. My 1970s VW Campmobile has had its brakes overhauled ready for the summer, and last week I added a new car to the collection: a 1946 MG TC.
I'll admit it: it's my first MG, and only the third classic British car that I've owned, being more of an Italian/German classic car enthusiast. But this car has a wonderful back story, which I'll be sharing soon. This weekend though, I'll be clearing out my garage and posting a load of unwanted parts on eBay. You have to pay for all these cars somehow…
25 February, 2022: One step forward, two steps back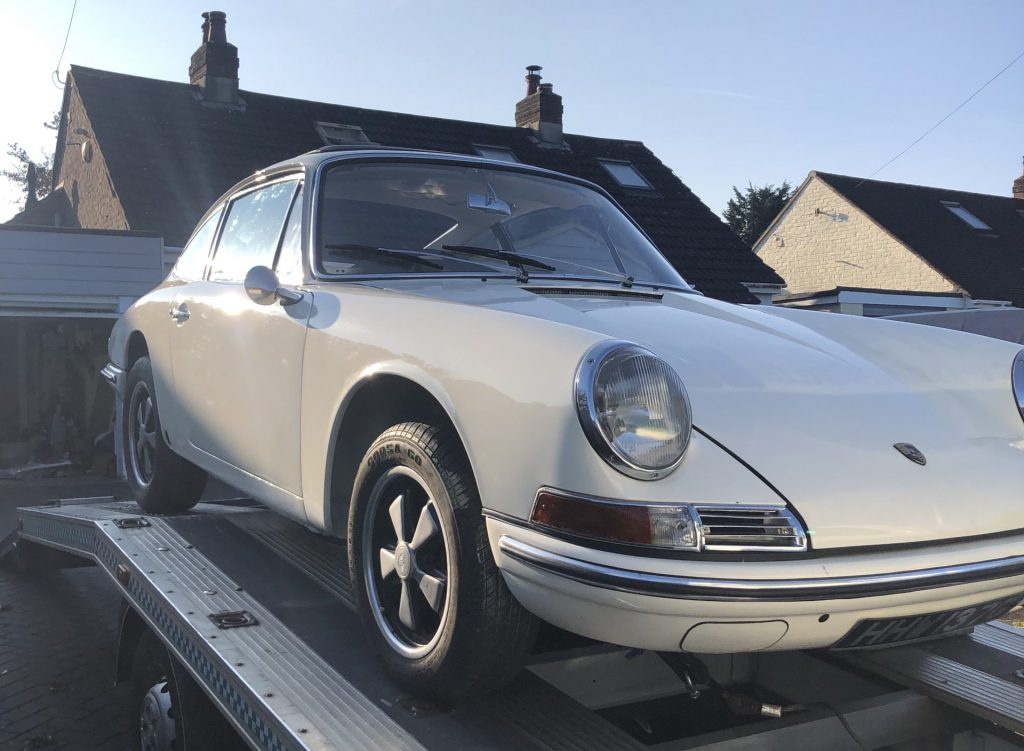 There's an old saying: buy cheap, buy twice. I've just found out the hard way that it is true. When I bought my Porsche 912 back in September 2015, I didn't have much spare cash to spend on it. Plus, with the average Hagerty Price Guide value then £27,375, I didn't have much leeway before the restoration cost potentially exceeded the value. I chose to have the bodywork restored in the most cost-effective way possible. I stripped it myself, bought any panels that needed replacing, then shipped it off to be rebuilt and painted.
It returned looking shiny in 2018. Life was busy, however, so I put it in the garage and mostly forgot about it until 2020, and the first Covid lockdown. Then, with a little more time on my hands, I started to put it back together. That's when I noticed the problems.
The first issue was when I tried to fit the rear engine deck. The hinges weld into two recesses in the parcel shelf, a sheet that had been replaced during the restoration. The problem was that they were in the wrong place, and the whole thing would have to be cut out and replaced before I could fit the deck, the rear screen and the engine.
Then, I found the problems with the kidney bowls – the structural members which form a box section with the rear end of the outer sill. Filler and even fibreglass had been used. They were going to have to come out too. Finally, a few weeks ago I saw it on a ramp for the first time: the underfloor was a patchwork of plates. It wasn't pretty.
I decided that it needed to be done properly, and last weekend my son and I started the painful process of stripping out some of the work already completed. The potential value of the car was one incentive – since I started the restoration, average Hagerty Price Guide Porsche 912 values have more than doubled to £56,075 and our top value is £90,100 – but the biggest driver was to match the standard of everything else I've done. I've stripped, blasted, painted and plated my way through the car, maintaining originality wherever possible. If the bodywork wasn't at the right standard, it would be a huge shame.
So, it's forward one step and back two, but I think the end result will be worth it. Plus, I now get the chance to re-plate the seat rails that I'd missed the first time out. Small mercies.
912 fan? Bookmark this page as John will regularly report on his Porsche 912.
Read more
Browse Porsche 912 values in the Hagerty Price Guide
Our Classics: 1994 Mazda RX-7
Our Classics: 1989 Jaguar XJ-S 3.6 coupé