Ladies and gentlemen, please be upstanding for the main act of the night! These rock stars started off life in the band van, served their time on the tour bus and jumped out of limos at red carpet events. But after breaking into the big time, what did they spend their royalties on? We look at 20 of the biggest names in the music business and reveal the best of the rock stars' cars.
1. Pete Townshend: Mercedes-Benz 600 Pullman Limousine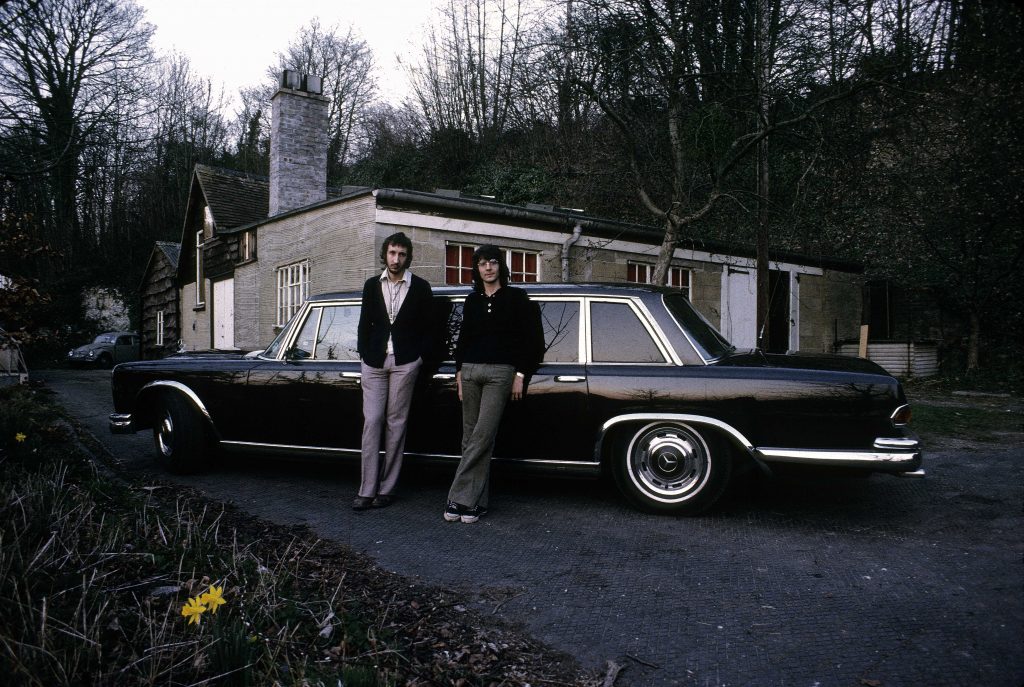 Celebrated for being the evil despot's conveyance of choice – Saddam Hussein, Idi Amin and Kim Jong-il all had one in their garage – the colossal Mercedes 600 Pullman was such an object of desire for The Who's guitarist and chief songwriter that he saved up for five years to buy one. Launched in 1963, just 2,677 600s were made, and out of those just 124 six-door limousines – of the type owned by Townshend – were produced before Mercedes put the venerable 600 out to pasture in 1981.
2. Eric Clapton: Ferrari SP12 EC
Guitar legend Eric Clapton is almost as well known for his love of Ferraris as he is for his prowess on the Fender Stratocaster. In 2012 'Slowhand' commissioned Ferrari to build him a unique, one-off model – named the SP12 EC – which paid homage to the 512BB, of which he'd owned three. Based on a 458 Italia, the SP12 features a recreation of the 512's two-tone paint finish as well as a number of its design flourishes. Created by Ferrari's 'One-Off Programme', the SP12 is reported to have cost Clapton somewhere in the region of £3m. It looks like having the blues sure pays the bills.
3. Billy Gibbons: CadZZilla
ZZ Top's flamboyantly bearded Billy Gibbons is an avid collector of American custom cars and has an impressive stable of them, including a 1962 Chevrolet Impala and the famous 1933 'Eliminator' Ford Coupé (which featured in three of the band's videos). But the jewel in the guitarist's collection is CadZZilla, a near $1m creation built in 1989 by hot rod guru Boyd Coddington and based on a 1948 Cadillac Series 2 Sedanette. Thirty years on, CadZZilla is still seen as a legend in the custom car world.
4. Keith Richards: Bentley S3 Continental Flying Spur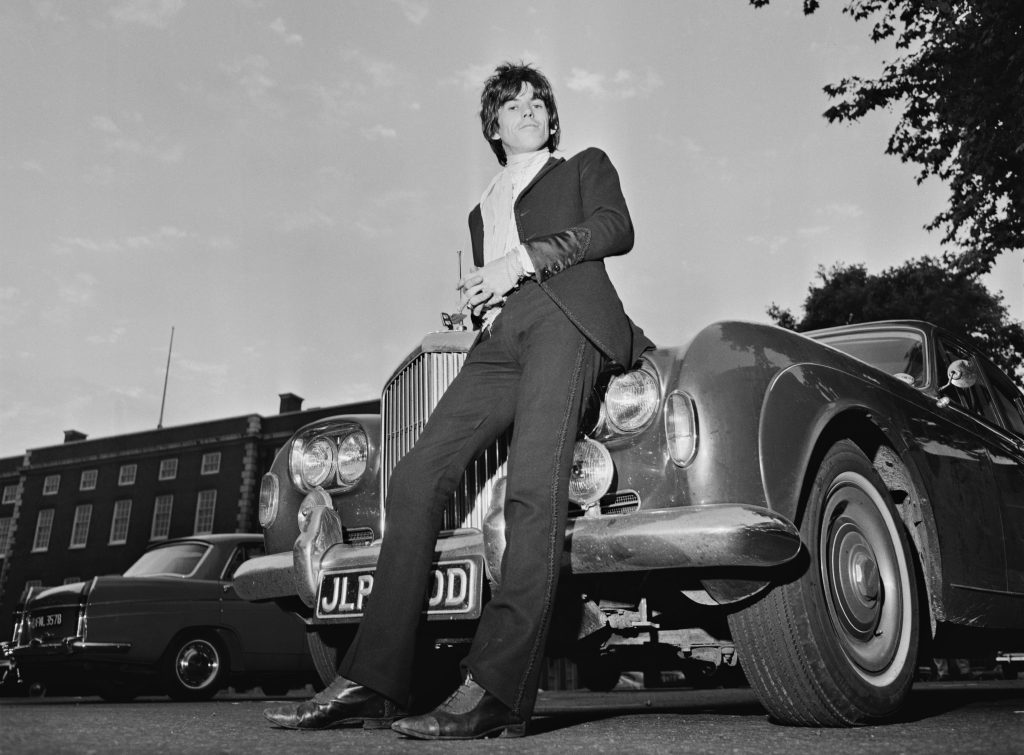 Dubbed 'Blue Lena' in honour of Rolling Stones guitarist Keith Richards' favourite singer Lena Horne, this 1965 Bentley S3 Continental Flying Spur was one of just 68 right-hand drive examples. Richards added a number of modifications, including darkened glass for the rear windows, a Philips record player and a secret compartment in the frame for 'the concealing of illegal substances'. The car was to play a central role in many of Richards' rock and roll adventures and was used to take him and his girlfriend Anita Pallenberg on a road trip to Marrakech in 1967. It sold for $763,000 at a Goodwood Revival auction in 2015.
How much is your car to insure? Find out in four easy steps.
Get a quote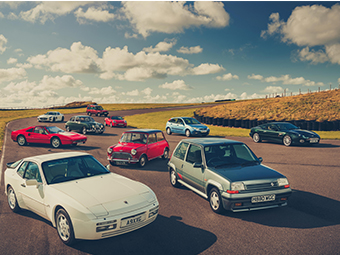 5. Lady Gaga: Lincoln Continental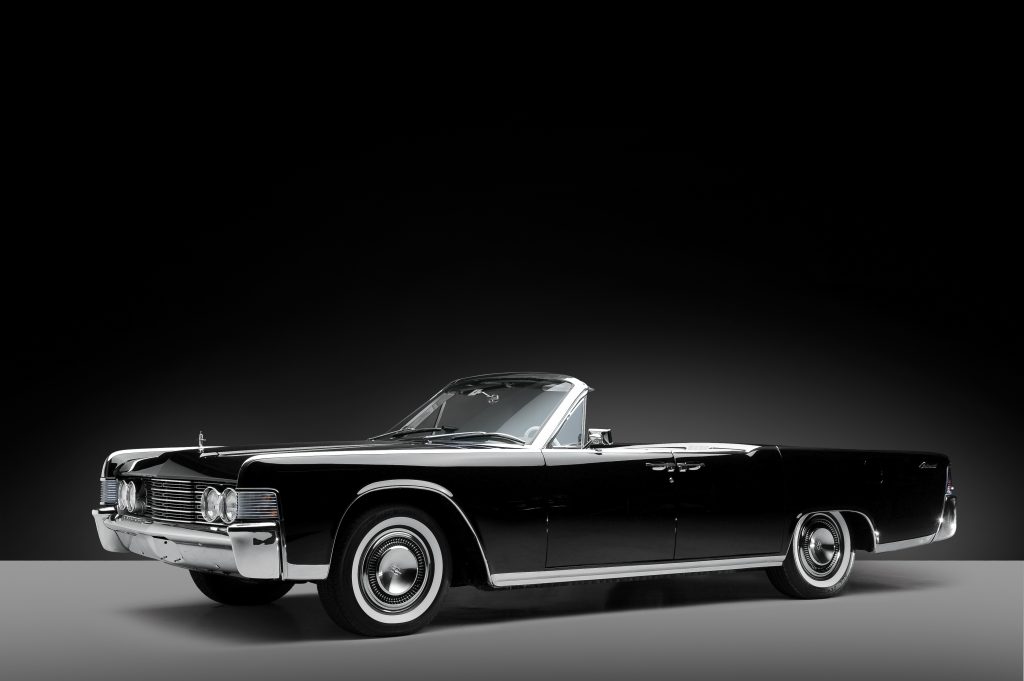 Meat dress-wearing chanteuse Lady Gaga has owned an impressive array of vehicles over the years, among them an Audi R8, a Rolls-Royce Corniche and a humble diesel Mercedes saloon from the 1980s, but perhaps her most impressive 'ride' has been this 1965 eggshell white Lincoln Continental, complete with custom red leather interior and oversized multi-spoked rims. Perhaps in a bid to become a little less conspicuous while out and about, she sold the Lincoln at auction earlier this year.
6. Elvis Presley: De Tomaso Pantera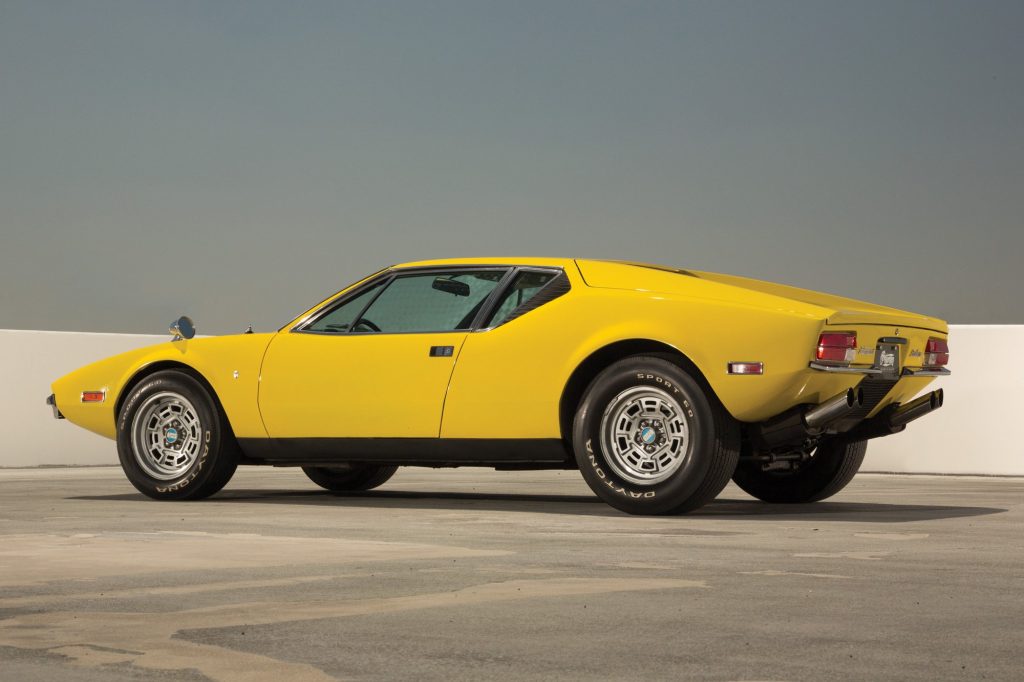 An increasingly sandwich-addled Elvis Presley purchased this used De Tomaso Pantera for his new girlfriend Linda Thompson in 1974. Neither relationship would last, but the car definitely came out worst. Generally known to be plagued with electrical and overheating problems, the Pantera was not always willing to start first time, or at all. Getting into it one morning Elvis became frustrated at the car's reluctance to fire up and, in a fit of pique, shot a small calibre revolver through the steering wheel before getting out and shooting a hole through the driver's door. He sold the Pantera in 1976, the same year he broke up with Thompson.
7. Birdman: Maybach Exelero
There are expensive cars, and then there are expensive cars. The Maybach Exelero falls firmly into the latter camp. Originally commissioned in 2004 by Fulda, a German subsidiary of Goodyear, the Exelero was used as a testbed for their Carat Exelero range of tyres before (allegedly) being purchased by big-spending US rapper Birdman in 2011 for the mind-boggling sum of $8m. Birdman no longer owns the Exelero – just imagine the insurance premiums – and the car currently resides in Germany.
8. Keith Moon: Ferrari Dino 246 GTS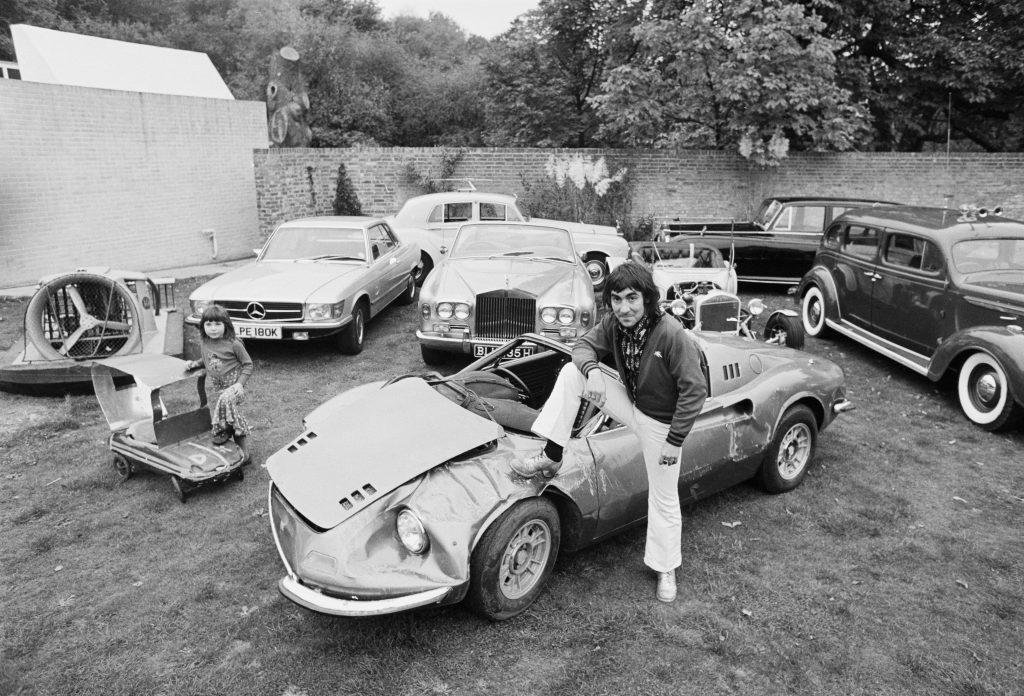 The Who's famously destructive drummer had a volatile relationship with cars, and pretty much anything else he touched. Renowned for driving a Lincoln Continental into a swimming pool, Moon's brand new 1972 Ferrari Dino GTS didn't fare much better under his ownership. After consuming a pint or seven in a local pub, he offered the Dino's keys to a friendly gang of bikers, who proceeded to drive his car into a ditch and then run away. As was his wont, Moon didn't seem too concerned about the damage.
9. Dave Grohl: Ford Falcon Van
Considering the Foo Fighters colossal status in the current rock firmament, chief Foo Dave Grohl has a fairly modest collection of vehicles. Undoubtedly the coolest among them is his 1965 Ford Falcon van, first seen in 'Sound City', the movie he made about a famously prolific mixing desk. After finding the old Falcon sitting in the middle of the Arizona desert with three flat tyres, Grohl sent the van to King T's Kustoms in California, where it received a V8 conversion and full restoration. Grohl was delighted with the results and regularly uses his new/old Falcon for the school run. Who says rock and roll is dead?
10. Janis Joplin: Porsche 356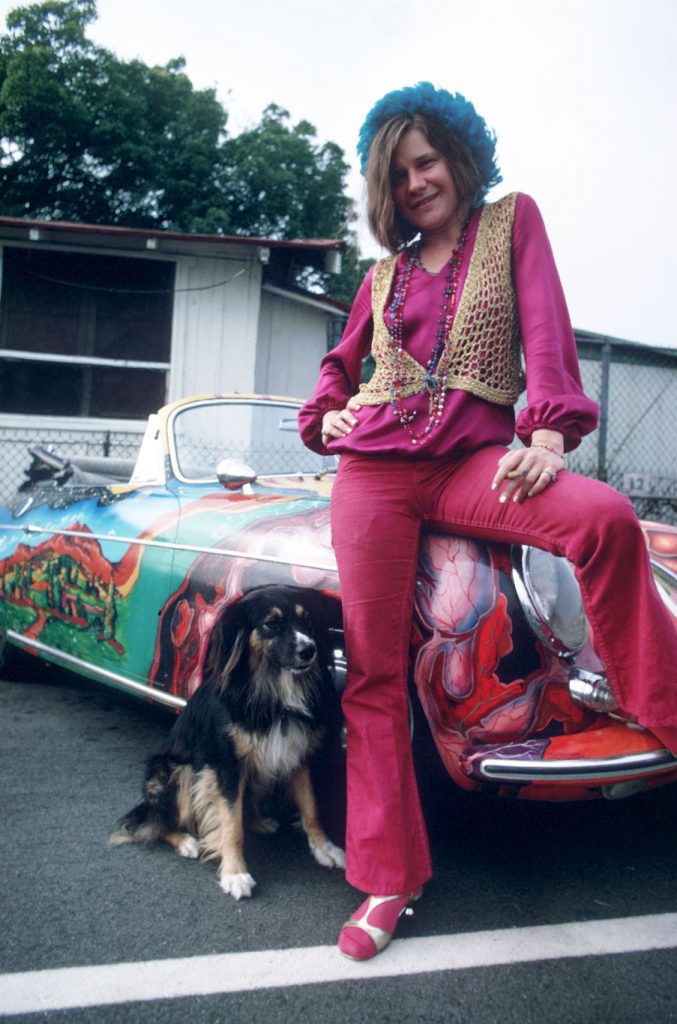 After the Lord failed to buy her a Mercedes-Benz, raspy-voiced rock belter Janis Joplin purchased a used Porsche 356 Cabriolet instead and handed the car – along with $500 – over to Dave Richards, a roadie with her band Big Brother and the Holding Company, who set about giving it a totally unique and groovy psychedelic paintjob. The resulting design, known as 'The History of the Universe', turned this once unassuming 356 into a piece of rock and roll history. After the singer's death from an overdose in 1970, the car was passed to her siblings in 1973 and remained in the Joplin family until 2015, when it was sold at auction for an astonishing £1.2m.
11. Paul McCartney: Mercedes-Benz 500 SEL Lorinser
There's something slightly incongruous about Sir Paul McCartney driving a Mercedes-Benz 500 SEL Lorinser, which would probably have looked slightly more at home in Saudi Arabia than the leafy environs of south-east England. But the ex-Beatle did indeed own this car, which was registered via his MPL Communications company in 1985. McCartney ordered the top-of-the-range Mercedes with custom speakers in the rear parcel shelf, and the Lorinser specification included a sports bodykit, lowered suspension and Monoblock style alloy wheels. After Sir Paul sold the car in 1989, it passed through several owners before undergoing a total restoration in 2010. Considering its provenance, the £28,323 this unique Mercedes sold for at auction earlier this year seems entirely reasonable.
12. Morrissey: Fiat 500 Giardiniera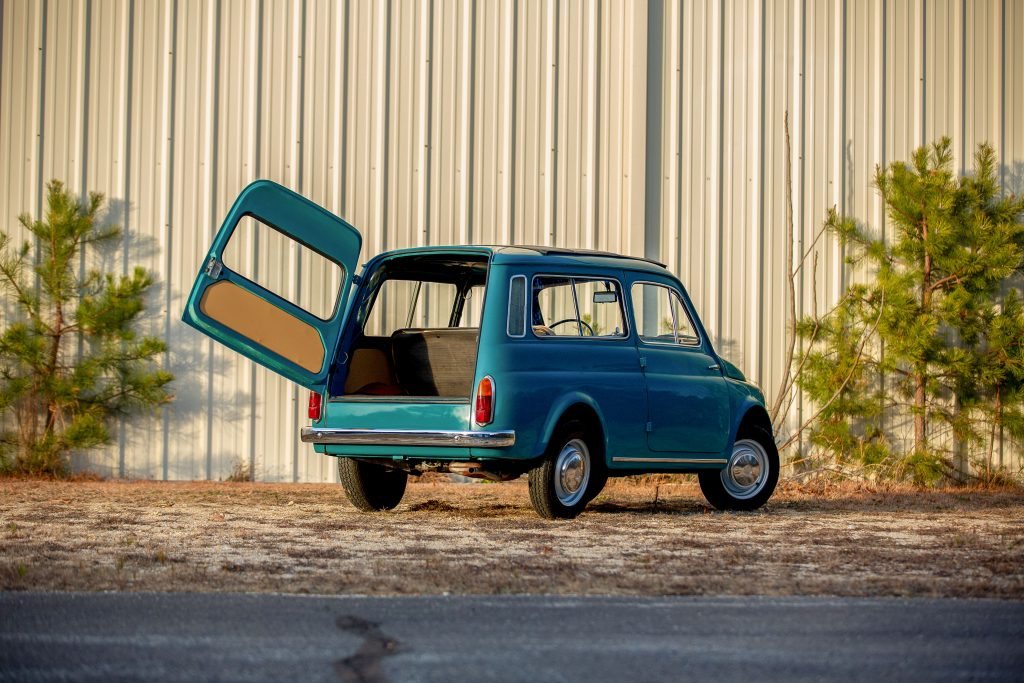 Ex-Smiths frontman and committed vegan Morrissey does not immediately spring to mind as a petrolhead, but he was at one point the proud owner of a Fiat 500 Giardiniera, the slightly larger estate model of the baby Fiat that was produced between 1960 and 1975. The car came with rear-hinged 'suicide doors', which seem rather appropriate considering the bequiffed singer's occasionally gloomy outlook on life.
13. Eddie Van Halen: Lamborghini Miura S
Like any self-respecting rock star, the late guitar wizard Eddie Van Halen wasn't averse to a fast car. He owned a host of exotics over the years, but the centrepiece of his collection was a 1972 Lamborghini Miura S, which he daily drove around the streets of Los Angeles for nearly three decades. The car famously made an appearance on classic Van Halen album '1984', providing the revving engine soundtrack that immediately followed Eddie's histrionic solo on the single 'Panama'.
14. Brian Johnson: Lola T70
In recent years AC/DC's Gateshead-born frontman Brian Johnson has become almost as well known on the racetrack as he is on stage, belting out thunderous odes to ladies, drinking and general skulduggery. Along with a collection of cars including Bentleys, Ferraris and a Fiat 500, Johnson owned – and raced – a 1965 Lola T70 racing car powered by a ferocious 640hp Ford V8 engine. "If there's anything that's gonna scare you in life, it will be this," he said of the Lola, before selling it at auction in 2016.
15. Steven Tyler: Hennessey Venom GT Spyder
In 2012 Aerosmith lead singer Steven Tyler collected the very first convertible example of Hennessey's Venom GT, a car that had already gained notoriety for being faster than a Bugatti Veyron. Based on a Lotus Exige, the Venom GT held the Guinness World Record for the fastest 0-200mph time, completing the run in a brain-scrambling 14.5 seconds. Boasting 1200hp and a top speed of 270mph, this particular Venom GT was specially made for Tyler after he approached the Texas-based company to make a Spyder version especially for him. The car was sold at auction in 2017 for $800,000, with all the proceeds going to charity. The new owner also got a week's holiday at Tyler's Maui beach house thrown in for free.
16. Bill Wyman: Citroen SM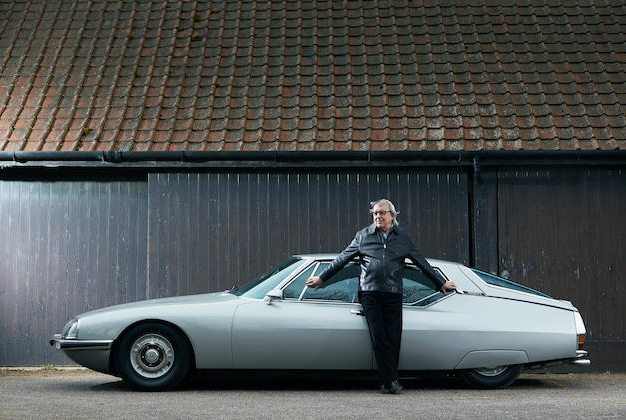 While his colleagues in the Rolling Stones were busy crashing Bentleys and getting into all sorts of trouble, elder statesman and bass player of the group Bill Wyman was taking delivery of this beautiful 1971 Citröen SM. A joint venture between Citroen and Maserati, the SM boasted all sorts of new-fangled tech, such as hydro-pneumatic self-levelling suspension and self-levelling lights that swivelled with the steering. Wyman owned the SM until 1982, using it as a regular commuting tool to get him from his home in the South of France to Paris, London and wherever else the jet-setting Rolling Stones had business to take care of. The car sold at auction in 2015 for £61,980.
17. Neil Young: LincVolt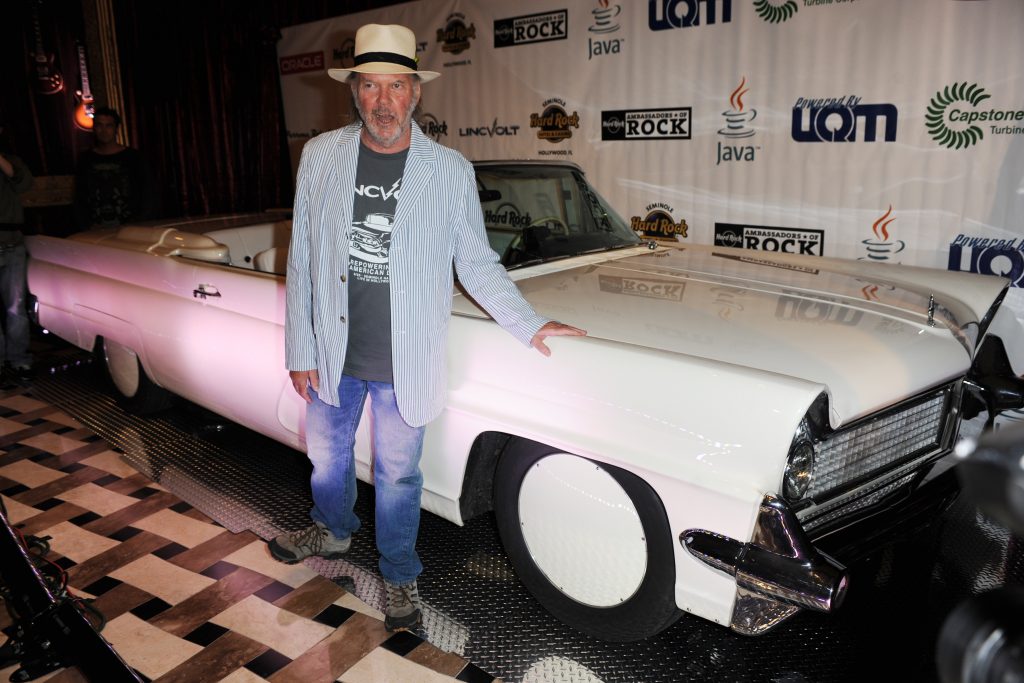 A long-time fan of alternative fuel sources and cleaner vehicles, Canadian folk outlaw Neil Young allegedly spent over $1m creating his very own plug-in, electro-turbine series-hybrid car, named the LincVolt. Setting himself the goal of getting 100mpg out of his old 1959 Lincoln Continental Mark IV, Young retro-fitted the car with a hybrid engine that could be powered by biodiesel, petro-diesel, plugging into the electrical grid, or any combination of the three. While not quite managing his 100mpg goal, the LincVolt has managed up to 65mpg on gasoline, as good as a Toyota Prius. Thinking about it, he could have just bought a Toyota Prius.
18. WILL.I.AM: Delor.I.Am
Rapper and all-round 'creative innovator' Will.I.Am is known for doing things his very own, unique way. His approach to cars ploughs a similar furrow. So, in 2012 he contacted Los Angeles-based West Coast Customs with a view to building him a totally one-off creation. The result was this, the Delor.I.Am. Based on an original DMC Delorean, the WCC team set about stripping the car down to its bare framework and then totally restyled the bodywork. The Delor.I.Am set Will.I.Am back a reputed $700,000 dollars, and hasn't been seen in public for eight years. Looking at it now, that may be a good thing.
19. Bryan Ferry: Messerschmitt KR200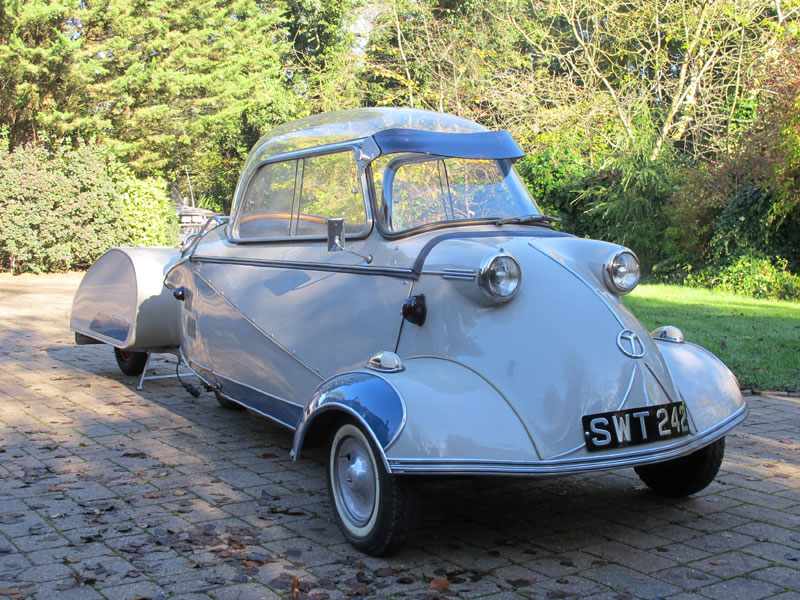 Although it was most likely not used as his daily driver, Roxy Music's louche lead crooner Bryan Ferry owned a Messerschmitt KR200 at some point in the 1970s. Built by German aviation company Messerschmitt – which had been temporarily banned from manufacturing aircraft following WWII – the three-wheeled KR200 microcar was produced from 1955 to 1964 and boasted just 10hp. Not a lot of oomph, but when you're as cool as Bryan Ferry, who cares?
20. Ginger Baker: Jensen FF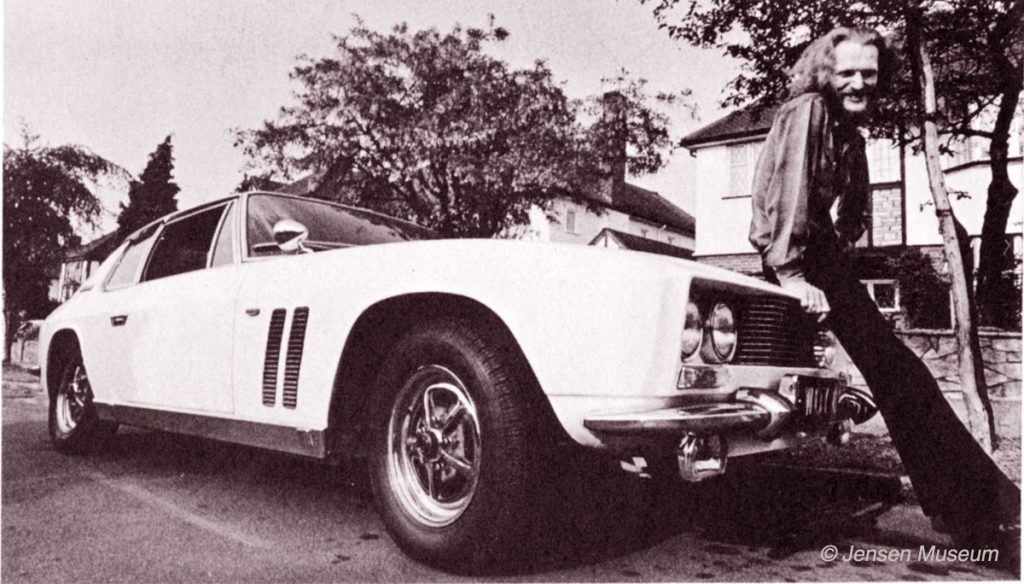 Legendarily ill-tempered drummer Ginger Baker developed a love affair with the four-wheel drive Jensen FF while a member of rock supergroup Cream and went on to own three of the beautiful British-built grand tourers in quick succession. Such was his devotion to the FF that, while staying in Montego Bay for a brief period in the early 1970s, he had it air-freighted to Jamaica for him to use for the remainder of his trip. It is rumoured that the vast shipping expense cost more than the car.
Read more
BIY: 10 great classic kit cars
These 8 car movies from 1971 brought hot rubber to the silver screen