Prosperous architects of the 1980s, critics used to point out with contempt, would foist their steel-and-glass monstrosities on the citizens while they themselves lived in beautiful, historic houses.
So while recalling the none-too-elegant Fiat Tipo, we should also remember the man behind it, Franco Mantegazza, who operated not from a concrete industrial unit but a stunning 18th century villa in the Moncalieri hills. From there he could gaze down on the industrial smog of Turin where, in 1988, his pet project would come to life.
How much is your car to insure? Find out in four easy steps.
Get a quote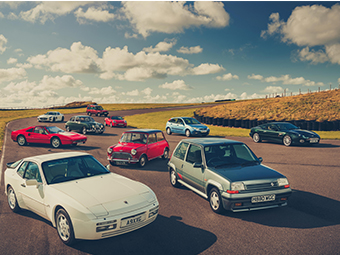 Franco's Institute Of Development Of Automotive Engineering (I.DE.A for short) opened in 1980, and in fact one of the founding partners was architect Renzo Piano, whose Shard skyscraper either ruins or revitalises London, depending on your view. The company's mission was to ignore the coachbuilding traditions of venerable rivals like Pininfarina and Bertone and instead consult on the genesis of an entire car from engineering brass tacks to the final styling details.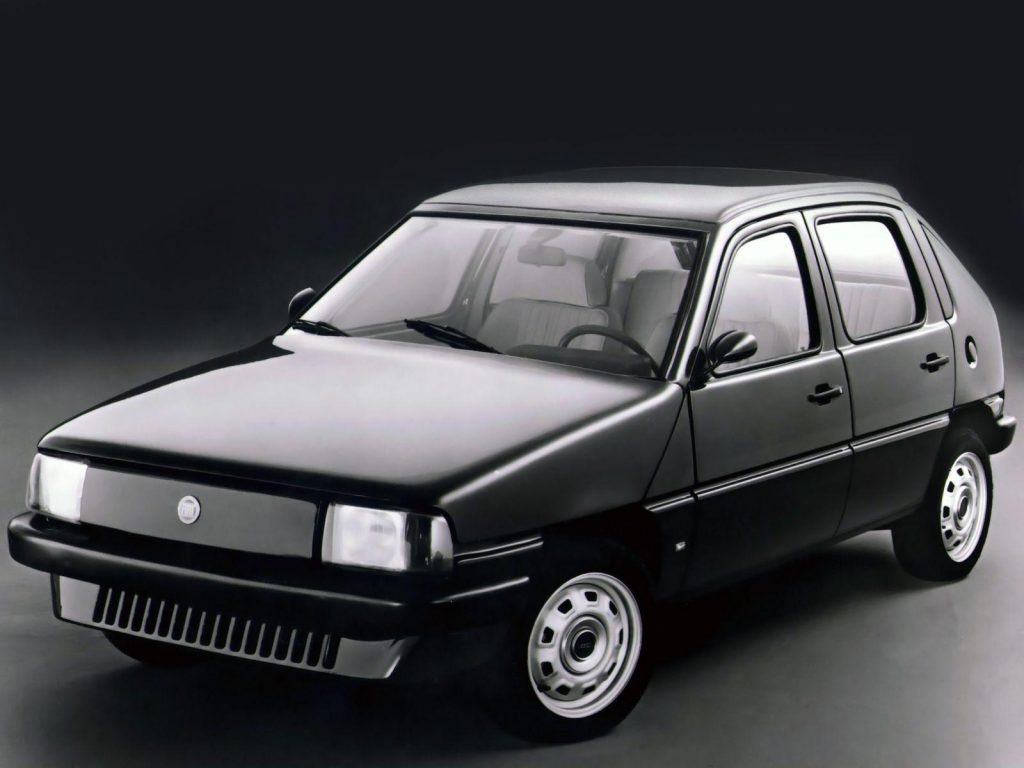 Just a year after opening, Franco and Renzo had finished their Vettura Sperimentale e Sottosistemi (VSS), a runty looking little hatchback with a big secret inside.
Carmakers had for years been 'basing' one car on another by adapting floorpans and 'running gear' – such as the Lancia Delta using quite a lot of the Fiat Strada's innards. But the VSS was conceived from the start as the ultimate in welded-steel modularity, and none of the panels – even the roof – was load-bearing so that the inner platform frame could be used for any number of cars with completely different exterior characters.
Today, platform-sharing is like, durrr across the whole car industry, but back then no-one had thought it through quite like I.DE.A. Having put up some early funding, Fiat then enthusiastically handed over the whole process of designing the Strada's replacement to the company, with the proviso that they came up with Alfa Romeo and Lancia versions too to prove just how much development money could be saved. This led to the Lancia Dedra and Alfa Romeo 145, 146 and 155, and if you ever see one of these outside the Pompidou Centre in Paris – which Piano designed – you'll now know car and building share more than many people realise.
The VSS had plastic body panels but the Tipo only had this for its tailgate – the rest were steel. The outer shape, with lines from the great Ercole Spada who used to work for Zagato, is best described as functional. The lack of emotion in its design put the emphasis on interior space, which was huge, a long wheelbase, wide-opening doors and excellent all-round visibility. The kind of car your granny would like on every front.
I had to reacquaint myself with contemporary verdicts on driving the Tipo. They do not make for bubbly reading. Almost no matter what the model, ride and roadholding were mediocre, and the one that did handle, steer and grip in a way that would foster enjoyment, the 2-litre 16v or 'Sedicivalvole', had a heavy clutch and a rubbery gearchange. That cavernous cabin spoilt itself by amplifying road noise. The 56bhp 1.1-litre was simply hard work all round, while the gutsy 1.9 turbodiesel provided thrift with correspondingly van-like tiring racket and harshness.
The thing most road tests at the time emphasised was that the Tipo came with lots of kit, even an all-digital dashboard in the weirdly-named Digit version, and in almost every case cost at least a grand less than the comparable class-leader. It seemed the Tipo had adequacy by the bucketload, was cheap, and quite well made. A thing of desire it was not, yet Fiat dealers in Britain found no shortage of punters, especially as a key USP the salesmen could use to widen the eyes of potential owners was the Tipo was the first car of its size and type with standard ABS incorporating a basic traction control system. The Tipo could look after you very slightly better than, say, an Austin Maestro.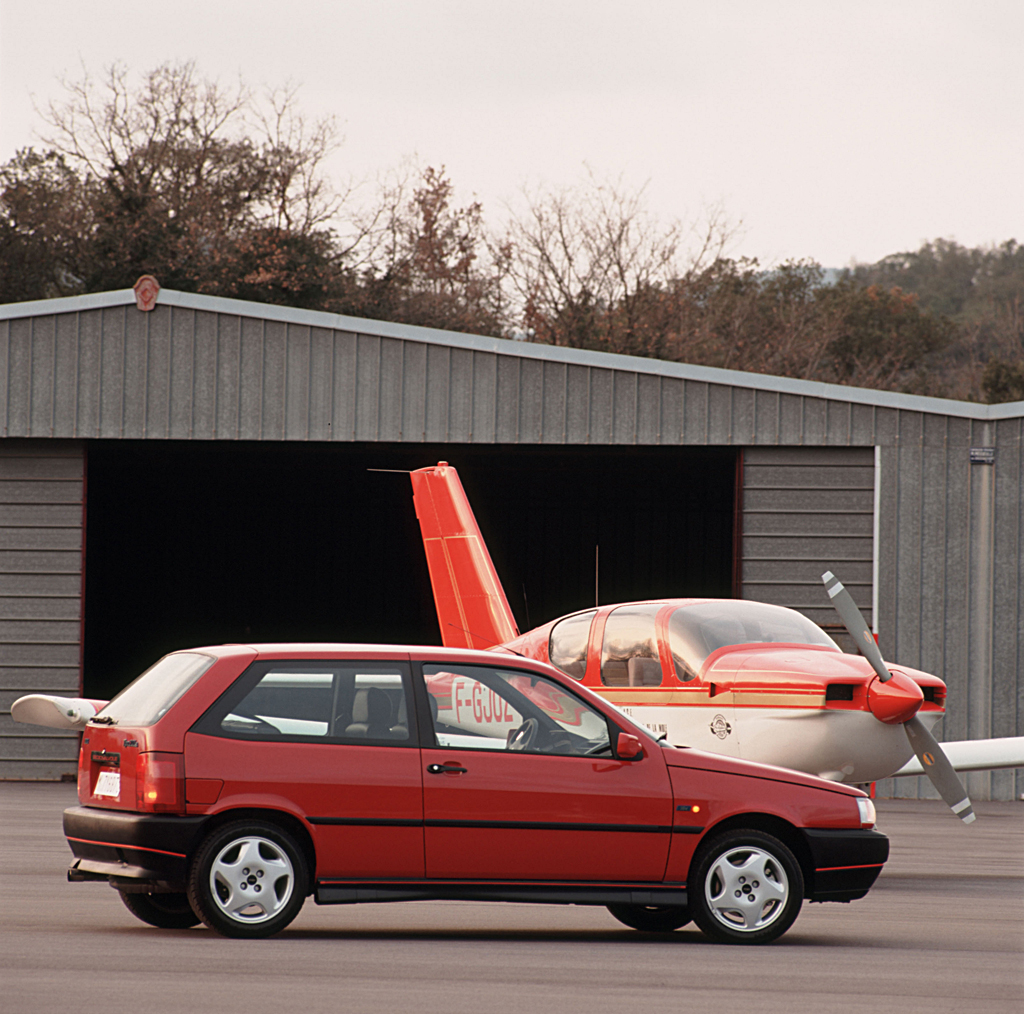 What's odd in retrospect is that Fiat held back five years before introducing a three-door model in 1993, by which time you could also get the four-door Fiat Tempra – wrongly described today as a Tipo with a boot because it was, of course, just another use of that versatile platform system shortly to be copied by every major car company.
With 75% of its metalwork galvanised, this would never be a notable rustbucket, but the youngest Tipo is now older than Dua Lipa, so most of them long ago failed their entrance exams to another term on the road. For me, the Tipo joins that enormous line-up of Fiats you hardly ever see any longer, pretty much as rare as a 127 or Strada, but which for many will bring back a low-wattage glow of remembrance. As a technical turning point in mainstream car design, though, it's an influencer like no other.
Also read
This Fiat 127 Sport replica is an Abarth in all but name
9 of the strangest cars that the Fiat Group never made
Small but perfectly formed: 40 years of the Fiat Panda