Held at penpoint to name a dozen unexceptional classics, we'd wager your list would be somewhat light on Italian nameplates.
We're conditioned into thinking Italian vehicles are more exotic and desirable than those from other nations, and while brands like Ferrari and Maserati do a lot of heavy lifting there, the Fiats, Lancias and Autobianchis of this world have turned out their fair share of genuinely interesting and covetable vehicles too.
How much is your car to insure? Find out in four easy steps.
Get a quote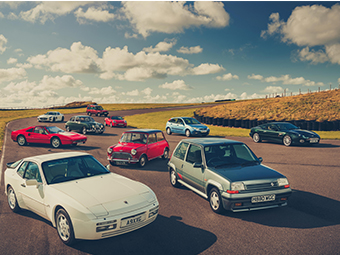 Nevertheless, just as we found when sifting more deeply through France's unexceptional output, even Italy has produced cars over the years that are somewhat under-appreciated, forgotten or plain unloved today. For every Aurelia there's an Arna, and for every Testarossa there's probably a Tipo.
Below, in no particular order, are ten vehicles from Europe's long and slender boot that would be more than welcome at the Festival of the Unexceptional. And as always, if there's a vehicle so unexceptional it's managed to evade our collective memories, make sure to drop us a note in the comments section at the bottom.
Lancia Prisma/Dedra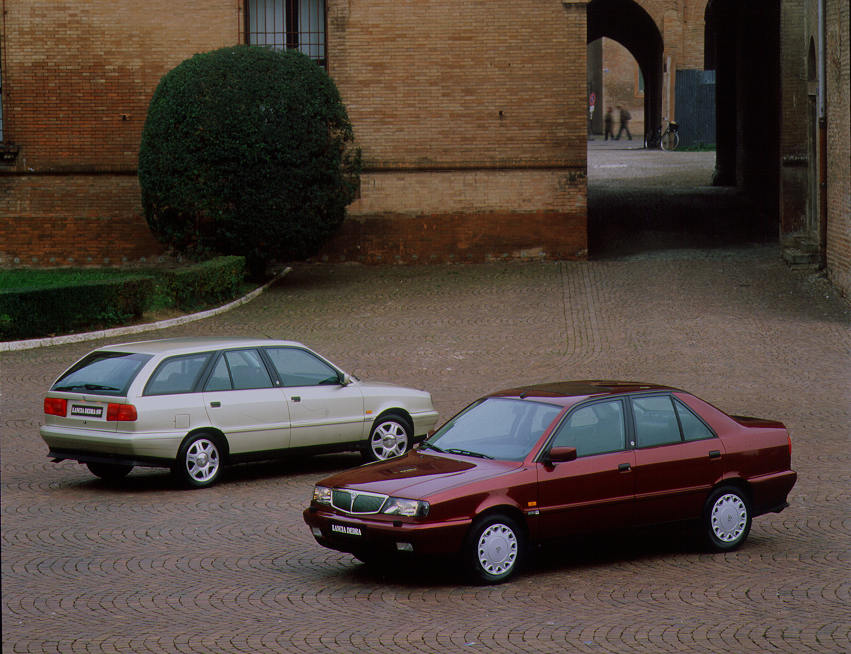 Prisma and Dedra are to Delta as Orion is to Escort, which tells you most of what you need to know here. Few manufacturers ever made a car more glamorous by turning a hatchback into a saloon, and the booted versions of Lancia's long-running hatch couldn't even claim rallying success like the Delta could; they were mostly there to fill a gap.
Neither was a bad car, though it's fair to say neither was exactly class-leading either. Car magazine drove the sportiest Dedra, the 2000 Turbo, in a comparative test in May 1991. Against the new E36 BMW 3-series, plus others including the Audi 90, a Honda Accord and an Alfa 75, it finished last. Far from the most handsome too – but if there's one place a Prisma or Delta would stand out, it's at the Festival of the Unexceptional.
Alfa Romeo Arna
The Arna is by definition the most appropriate car on this list, as one has previously stood atop the podium at the Festival of the Unexceptional. Popularly regarded as the worst car Alfa Romeo has ever made, the examples that remain are at least appreciated by those that own and drive them, if not yet by those in wider car enthusiast circles.
There are nevertheless some appealing elements to the Arna, such as a proper Alfa flat-four under the bonnet, and the Ti-trimmed cars are just sporty enough in appearance to stand comparison with other spicy hatchbacks of the era – the interior even gained a racy three-spoke wheel and green seat trim, much like later Alfasud Sprints. And given you'd probably heard of it before we included it here, it proves the adage that any press is good press.
Fiat 128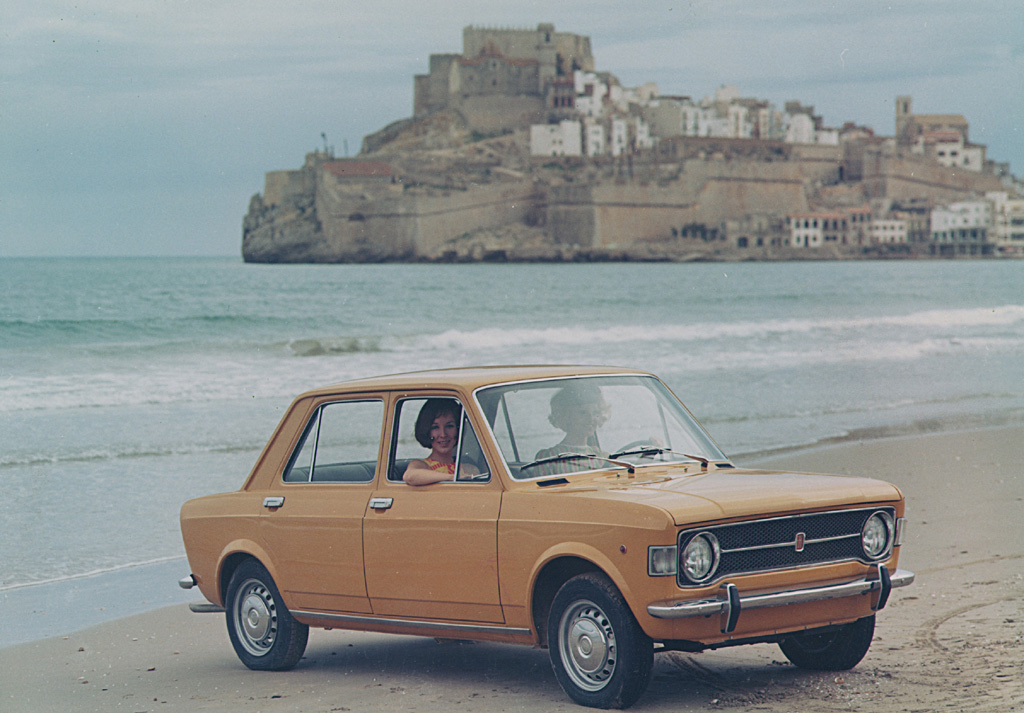 Placing the Fiat 128 on this list isn't meant as a slight on the car. As we often reiterate, the term "unexceptional" is very much one of endearment. But since Simon Hucknall's gorgeous 1977 128, in his family since new, was among the cars on 2021's Festival of the Unexceptional concours lawn, it'd be wrong not to include the small front-wheel drive saloon.
There were 128s that bordered on the exceptional, such as the sporty Rally and the pretty Coupé, but the regular 128 was virtually the unexceptional blueprint. Others had done front-wheel drive before, and transversely-mounted engines (such as the Mini), but with the gearbox mounted alongside, the 128's layout has been more widely adopted – most notably by the VW Golf, said to have been partly inspired by the configuration.
Fiat Tipo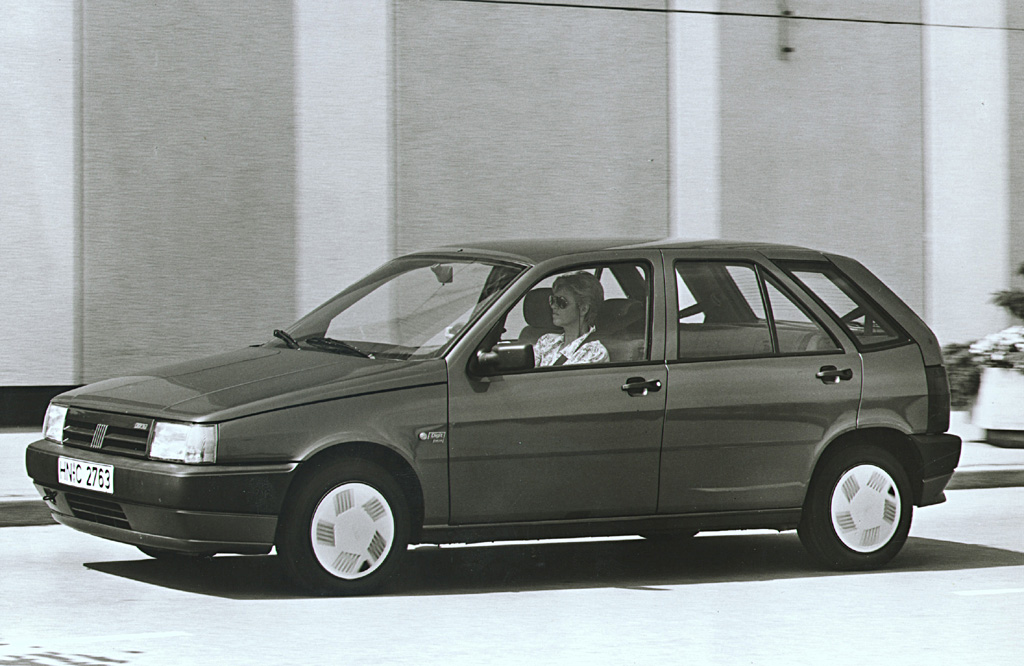 Fiat knew it was onto a good thing with Giugiaro's Panda and, later, his Uno, so it's little surprise that – despite being designed by Ercole Spada at I.DE.A, rather than Giugiaro's Italdesign – the Tipo shared more than a little in common, visually, with its smaller siblings. For further proof, 1991's Cinquecento was yet more of the same, just rendered 2/3-scale.
The Tipo was also highly-rated, more so than the Strada before it. The boxy lines conferred a true cavern for passengers, and cut a different dash on the road than fastbacked rivals. Conversely it dated the car quickly in the curvy 1990s (no surprise that the Bravo and Brava that replaced it were more voluptuously Italian), but its Type Two platform lived on, tweaked, stretched, and reengineered to sit beneath numerous Fiats, Alfa Romeos and Lancias over the subsequent decades. And it gave us the acclaimed Sedicivalvole hot hatch, which really was special – a class leader in its day.
Alfa Romeo 33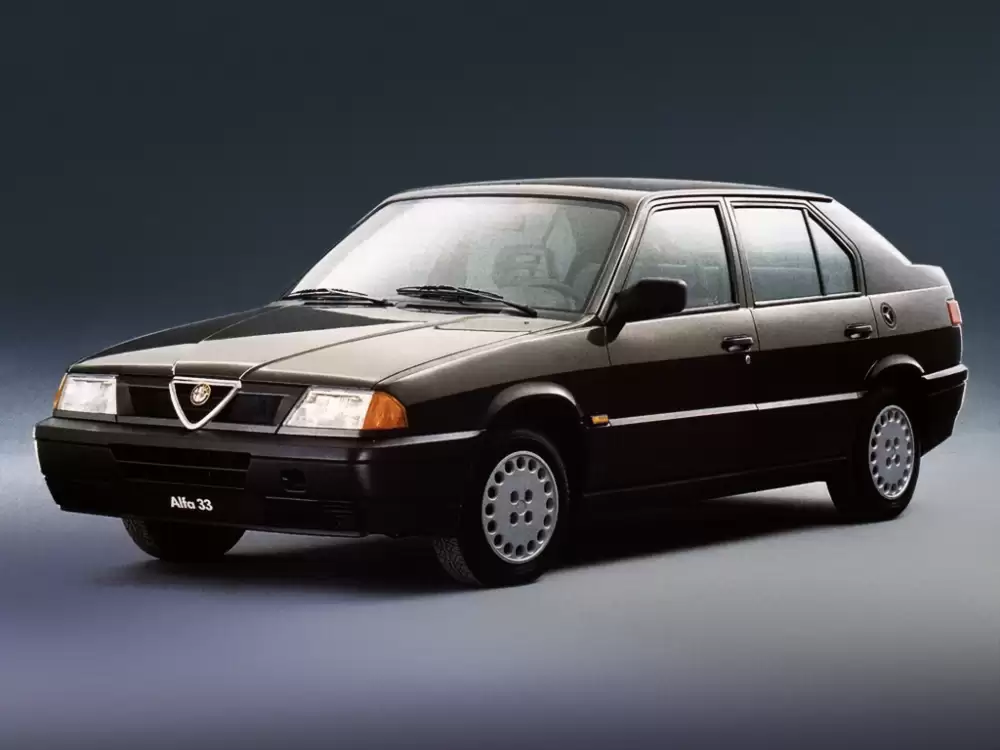 There are two viewpoints when it comes to selecting an unexceptional Alfa Romeo. One is that no Alfa – Arna perhaps excepted – is dreary enough to count amongst the base-model Belmonts and the Austin Allegros of this world. The other is that by failing to meet the high standards set by some of the company's historical models, a great number of Alfa Romeos qualify as unexceptional in a very literal sense.
Either way, whenever we've selected an Alfa 33 as an Unexceptional Classified, owners seem to have accepted the term with grace. The 33's characterful, angular styling is appealing, but it's fair to say the model was never loved to the same degree as the lighter, more joyful Alfasud it replaced. And it was, like the Lancia Delta elsewhere on this list, little more than a standard Italian family car of its day; far from exotic or inherently covetable, badge notwithstanding.
Fiat Strada
Successor to the Fiat 128, it's no surprise to also find the Strada (called Ritmo, elsewhere) on this list. Like a few here, it's borderline for what you might consider unexceptional, partly for its wacky looks and partly for its novel, semi-automated production process.
In a way, the Strada isn't dissimilar to one of its French competitors, the Renault 14, in that it looks younger than its 1970s debut suggests. While a Golf of the late '70s still had separate bumpers, those on the Fiat and Renault were both smoothly integrated, previewing trends of the decades ahead. Yet performance versions aside, it remains simply another piece of '70s-'80s street furniture, now rare but still largely underappreciated.
Fiat 126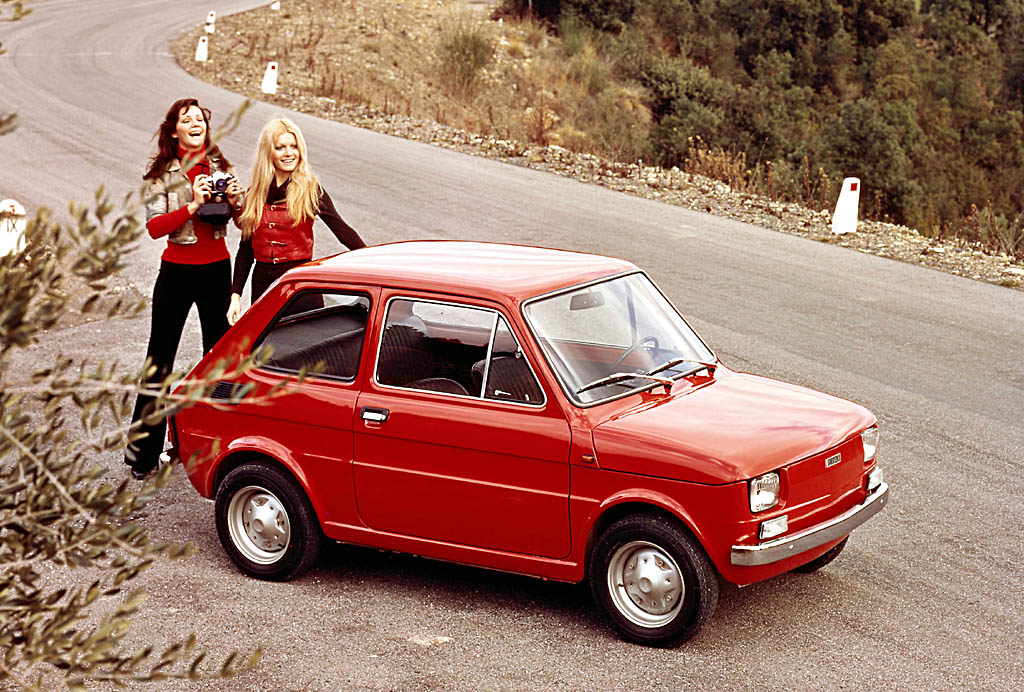 Esteemed motoring writer LJK Setright once mused in Car magazine of the Fiat 126 'bis', that "There is an unfortunate but quite irresistible urge that overcomes a 126 driver, however well-meaning, as soon as he takes the wheel: it is a compulsive desire to drive the little thing absolutely flat out, all the time and everywhere." A 126 could be a hoot to drive then, much like the car it replaced, Fiat's Nuova 500 of 1957.
But the 126, whose nickname "Maluch" comes from Poland – the country that produced the bulk of 126s and effectively adopted it as its own car of the people – is rarely viewed in the same light. Perhaps because of that eastern European heritage the dolce vita never quite rubbed off on it in the same way. The upside? Those with a penchant for the unexceptional welcome it with open arms.
Lancia Delta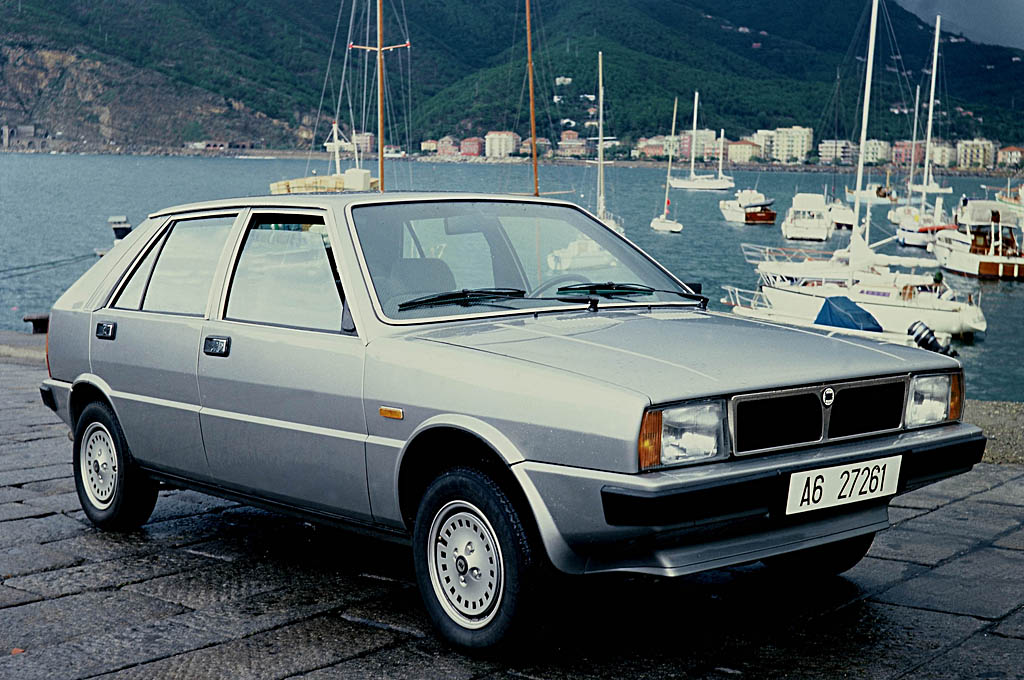 Not that one, obviously. Append "Integrale", or even "HF" to "Delta" and it becomes indisputably exceptional, to the tune of six straight WRC constructors' championships and four drivers' titles. All that rallying success though makes it easy to forget that the Delta was to the Italian car market much as an Escort or Astra was in the UK: simple and largely unglamorous family transportation.
Basic ones are pretty unremarkable to behold too. Gently handsome, perhaps – designer Giorgetto Giugiaro rarely drops a clanger, though it's arguably not as neat as his Mk1 Golf from a few years prior. When not shouty, boosted and driving through all four wheels, performance was distinctly modest too, most markets starting out with a 74bhp 1.3-litre. Not many cars could boast such a wide range between meek and monstrous.
Alfa Romeo 90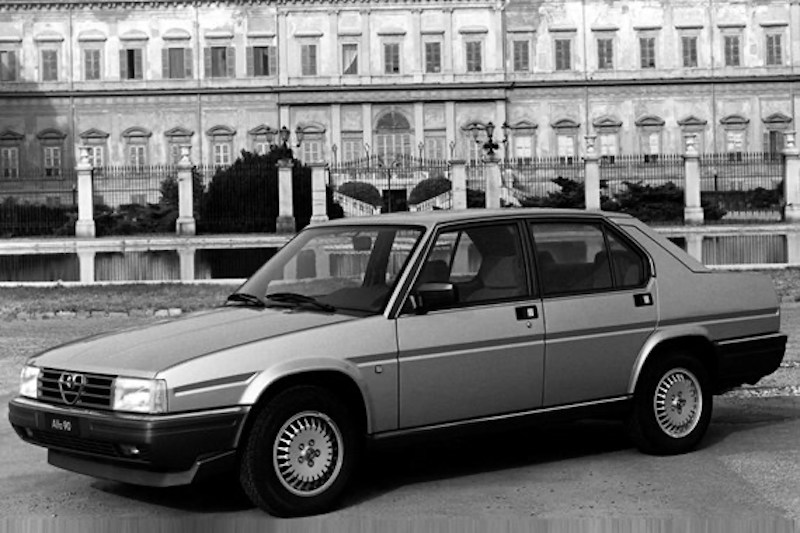 Styled by Bertone but rarely featured in lists of the design house's greats – a glance will tell you why – the Alfa Romeo 90 also had the misfortune to predate the Alfa 164. The front-drive 'Type Four' saloon is often considered one of Alfa's better efforts of the period, and with Pininfarina lines, one of its better-styled too. So who'd remember the Alfa 90 that shuffled out before it?
Well, us, obviously. The transaxle, Alfetta-based 90 was a bit creaky, both literally and figuratively, even by the time it debuted in 1984. The wedge-like Alfa 75 that arrived a year later made the 90 look rather uninspired, and predictably the smaller car sold rather better – in four years the 90 shifted little more than 50,000 units, to more than 200,000 75s over a similar period. Dull, rare and unloved, the 90 is unexceptional through and through.
Fiat Argenta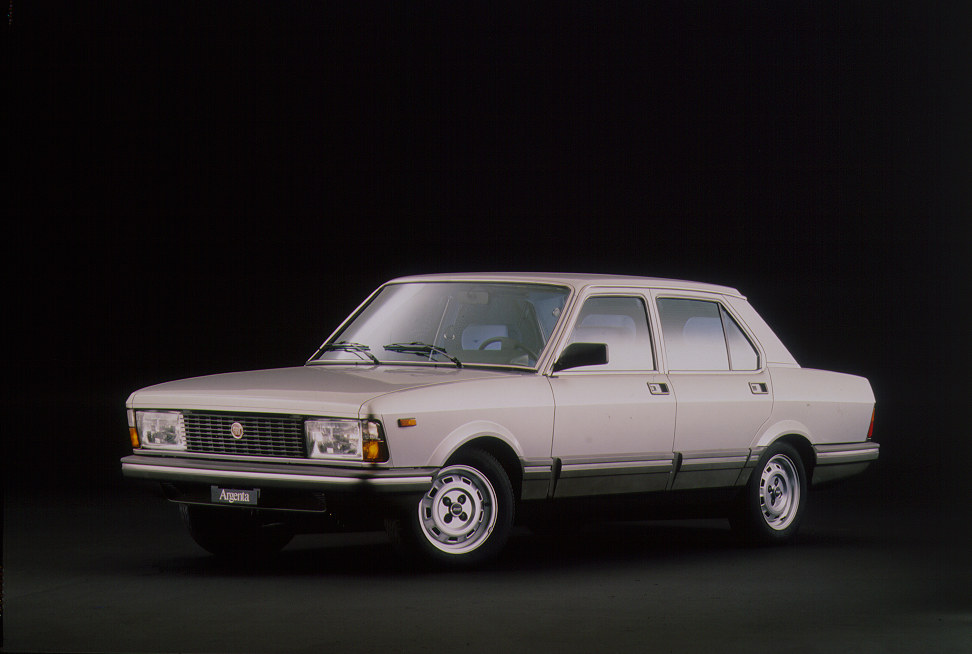 Time was when large Fiats were impeccably elegant. The 1300 and 1500 of the 1960s were as chiselled as the Alfa Giulia Supers of the period, and the six-cylinder 130 Berlina of the 1970s has almost Maserati-style presence. And then, there's the Fiat Argenta, of which allegedly five remain in the UK.
The name? That has class; Argenta means silver, clearly more tasteful than naming your car the Oro. And, true to form, the Argenta presented a traditional saloon profile, rear overhang longer than that at the front, four doors, understated details. Only perhaps too understated, as the Argenta lacked any personality; when it emerged in the early '80s, it could just as easily have originated behind the Iron Curtain. Not everything Fiat touches turns to… well, silver.
Read more
Unexceptional classics: Executive car edition
Cars That Time Forgot: Innocenti Mini
Ciao bella! Try our tricky quiz for Italian car fans