Innocenti Societa Generale per l'Industria Metallurgica e Meccanica SpA, thankfully better known simply as Innocenti, was set up by Ferdinando Innocenti in 1933; the company would go on to make its name with Lambretta scooters. In 1960 Innocenti branched out into car manufacturing when it took out a licence to build the Austin A40 in its factory near Milan. Then in 1965, six years after the introduction of the Mini, it entered into an agreement to build that under licence, production continuing until 1976, with more than 436,000 of them built in an 11-year production run.
Ferdinando Innocenti died in 1966, and in 1972 the company that bore his name was sold to British Leyland, which renamed it Leyland Innocenti SpA. By summer 1975 the company had gone bust and a year later it would be sold on to Alessandro de Tomaso, who formed Nuova Innocenti SpA.
How much is your car to insure? Find out in four easy steps.
Get a quote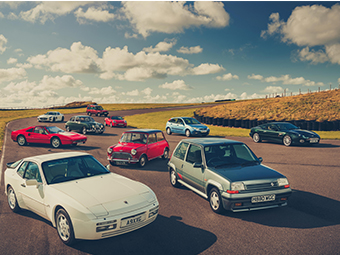 In that brief period of BL's ownership of Innocenti, it put its own version of the Allegro into production (known as the Regent), and it also produced a completely rebodied version of the Mini, which it sold alongside the regular Mini. Known as the Mini 90 or 120 (depending on engine) and available from late 1974, this supermini was offered in an array of markets within mainland Europe, and while a right-hand drive edition was considered it was never built, as the car was never sold in the UK. As a result all Innocenti Minis were left-hand drive.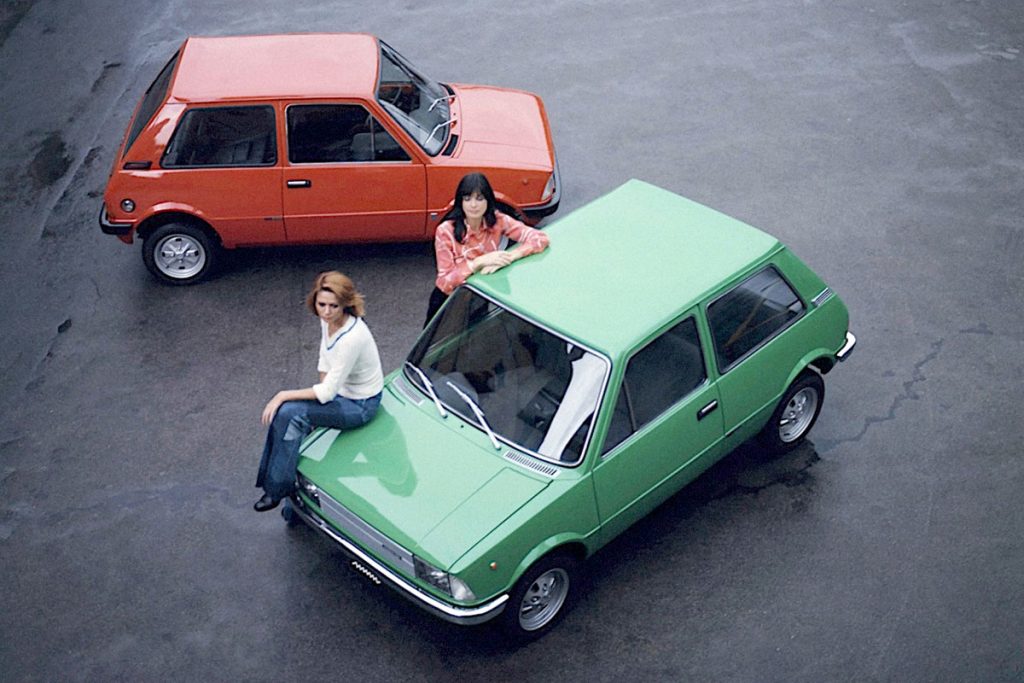 Innocenti commissioned Bertone to come up with a completely new bodyshell, which would feature a hatchback for added practicality. All of the running gear would be carried over from the Mini, with two versions available. Those who favoured economy would opt for the Mini 90, with a 48bhp, 998cc A-series engine, while the Mini 120 featured a detuned twin-carb 1275cc A-series unit, with 64bhp on tap.
There was nothing inside or out that gave away the Mini's origins, because none of the bodywork was carried over, and the interior was also completely new. But under that boxy skin there was a Mini front subframe (the rear one was redesigned to accommodate a bigger fuel tank), Mini steering, brakes and (rubber cone) suspension, plus the usual four-speed gearbox.
Predictably, because it was more than a decade newer, the Bertone-designed Innocenti Mini was much more grown up than the Issigonis original. The car looked far more modern and there was a healthy dose of added versatility thanks to the fold-down back seat. There was also more cabin space, in part due a marginally longer wheelbase, as well as a 66mm increase in length, while the car was 89mm wider.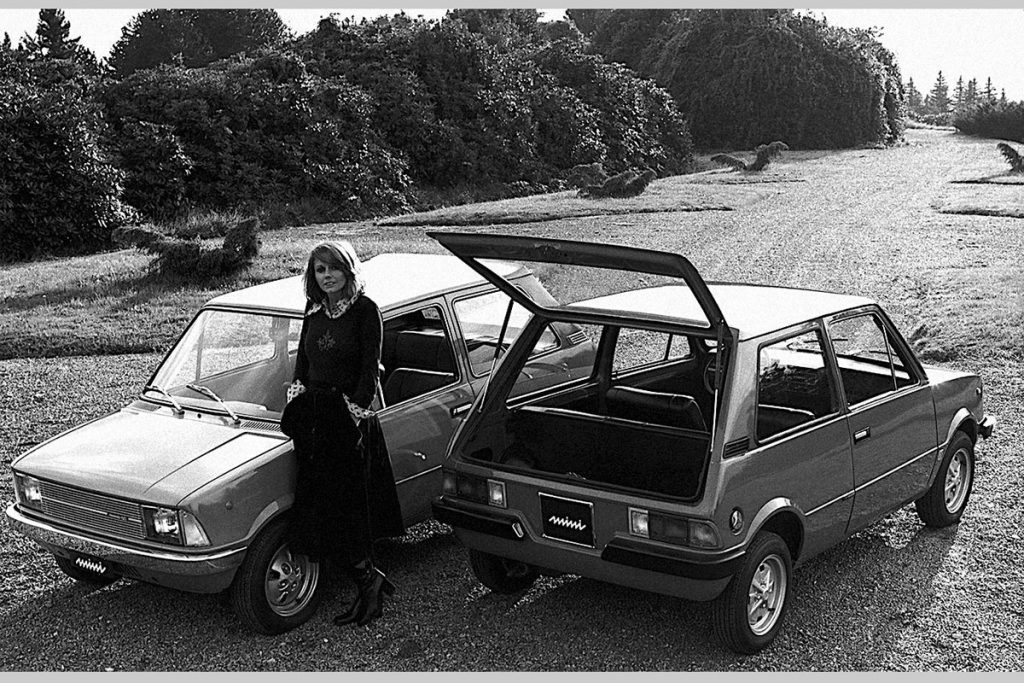 Once Leyland Innocenti had gone bust and the company had moved into de Tomaso's hands, he introduced a sportier model with a 71bhp (later 74bhp) 1275cc A-series engine. In 1978 the Commerciale van was added to the range, then in 1980 came the final edition, the 998cc Mille. With its glassfibre bumpers and a refreshed interior, in its own small way it ushered in a new era for the Innocenti Mini.
By spring 1982, with more than 232,000 examples made, the Innocenti Mini was no more because it gave way to the Minitre, with a three-cylinder Daihatsu engine. From here on the Mini platform was retained, but that car's suspension was ditched in favour of MacPherson struts up front, with independent rear suspension by lower wishbones and a transverse leaf spring.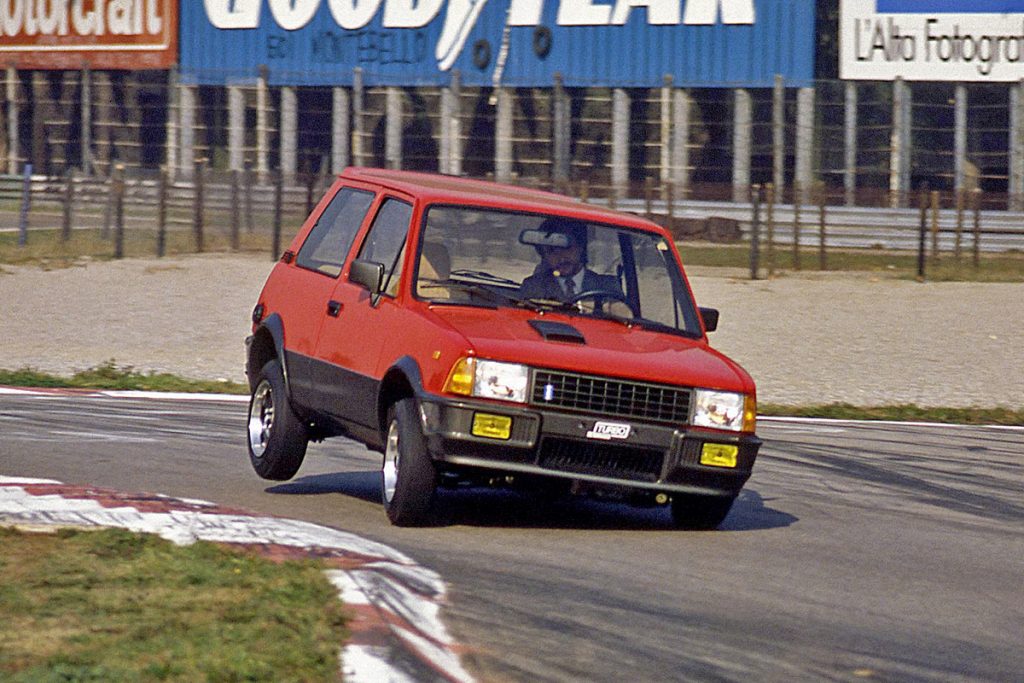 A Daihatsu diesel engine was introduced in 1984, then a long-wheelbase model came in 1986 (stretched by 160mm and known as the 990). The fruitiest and most collectible model of all however, was the de Tomaso Turbo which made its debut in 1983. Fitted with a 71bhp turbocharged 993cc three-cylinder petrol engine the car was a riot to drive, even if it suffered from a profusion of shortcomings in the comfort department.
In 1990 Fiat bought the rights to Minitre production, but by now it was on borrowed time. Production limped on until 1993, with the final cars sold as the Innocenti Small and fitted with 659cc or 993cc three-cylinder petrol engines. Total production figures aren't known across the multitude of iterations, but few Innocenti Minis survive because they rusted horiffically within months of leaving the factory.
Read more
Cars That Time Forgot: Vegantune Evante 140TC
Cars That Time Forgot: Caterham 21
Review: The David Brown Mini Remastered Oselli Edition is a miniature marvel