Stick a pin in any year from the last five decades and, in the eyes of the critics, the BMW 5-series has probably been the executive car to have. The German car company nailed the perceived sense of quality, delivered a spot-on user experience and soon found it could charge a premium for such things.
With the exception of Mercedes, this left competitors with an obvious tactic: undercut BMW on price and, frankly, hope for the best. But as we all know, that's rarely enough to ensure drivers keep coming back to you time and time again, just as they have done with the 5-Series. Which in a simplistic sort of way explains why the nine cars below have become such a rare sight. They were competitively priced but rarely the whole package. Some even resorted to idea of refusing to conform to the so-called norms established by the class-leading BMW.
How much is your car to insure? Find out in four easy steps.
Get a quote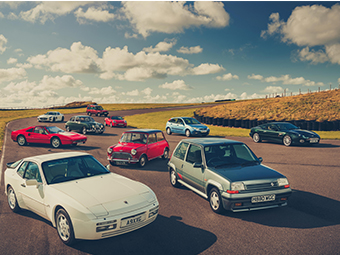 Some might see such a designation as a mark against them, but for us it means affordability, the appeal of nonconformity, and the joy of a car that you simply don't see that often. Among Granadas, Austin 1800s and Senators there are some unexceptional executive cars already well-established in the field, so we've instead focused our looking glass on later models from the '80s and '90s – and if you've got any further suggestions for those deserving of a mention, feel free to drop them in the comments section below.
Alfa Romeo 90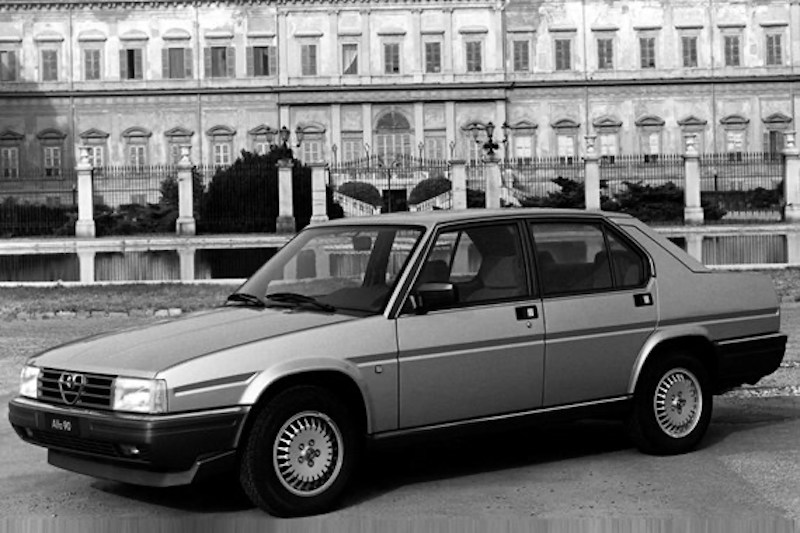 If you can find one, here's a Festival of the Unexceptional star in waiting, almost as deserving of a rosette as that industrial-strength nugget of unexceptional Alfa, the Arna. Howmanyleft records not a single registered example on UK roads, though nine are lurking as SORN. Overall numbers haven't been in double digits for a decade, so bringing one back from the brink (or searching far and wide in Italy) is likely to be the only chance we'll see one.
Predecessor to the more widely loved 164 the 90 was pretty typical of 1980s Alfas, sitting on the Alfetta platform and using the same mix of Alfa twin-cams and Busso V6s. Bertone may never have penned such a featureless shape (a scalloped beltline the only dash of flair) but few shapes turn heads like one you never see, so perhaps rarity is now its true calling.
Audi 100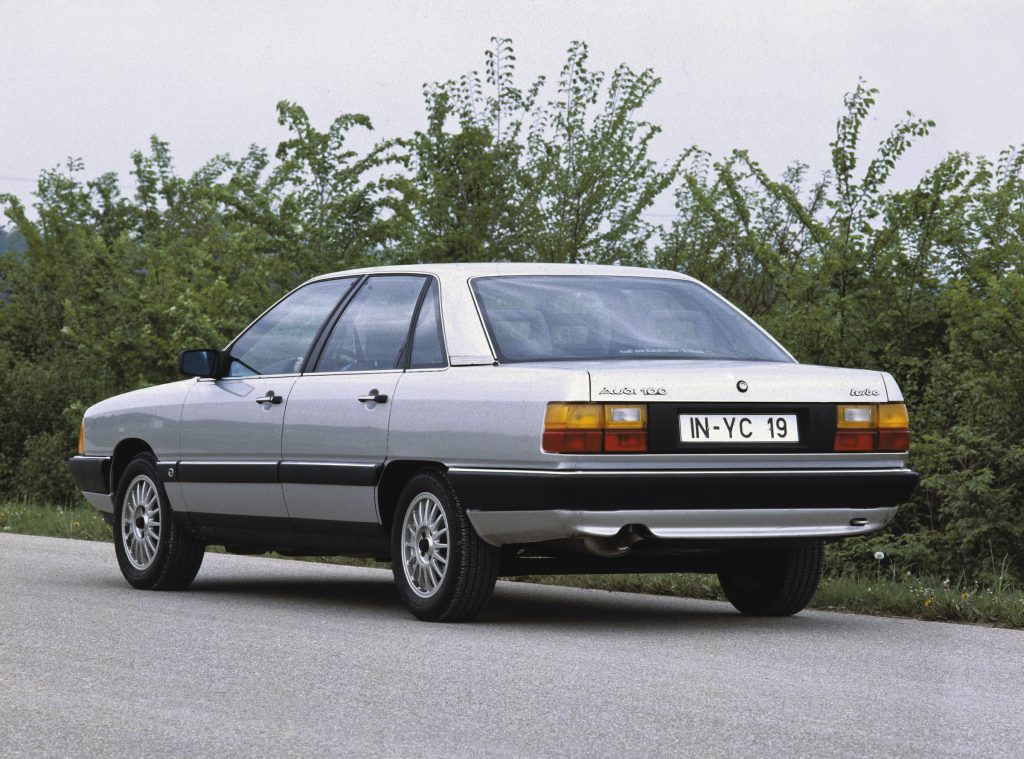 Four generations of Audi 100 passed before being replaced by the A6. Of these, only the first generation, which squeaked into production just before the 1960s ended and features the flowing lines and chrome detailing of the era, has become a true classic, each subsequent model existing in low-value limbo. They're too new and too plastic for the chrome set, but not sleek or aggressive enough for fans of more modern Audis.
That does mean that you can pick most 100s up for little expense, and the C2, C3 and C4 generation cars neatly encapsulate the executive car sensibilities of the 70s, 80s and 90s. Plush and reserved for the C2, technical and solid with the C3, and smart and refined for the C4. And all fly somewhat under the radar next to their later counterparts.
Ford Scorpio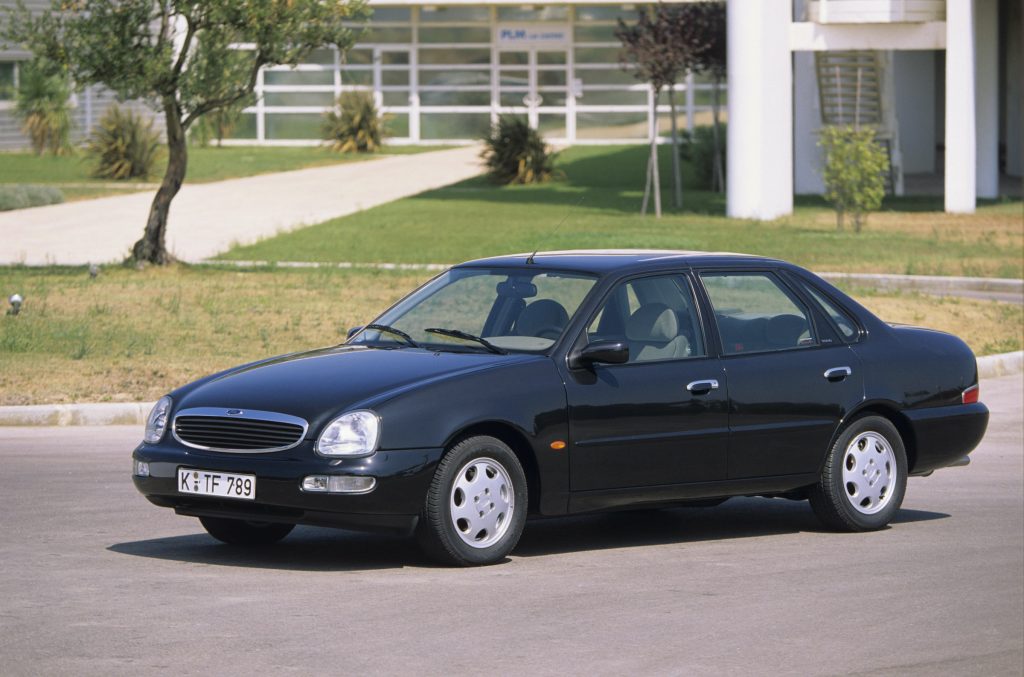 Rumour has it that when the Granada replacement was first shown to Ford management, the room broke out in a mix of shock and laughter. That laughter probably subsided when they realised they had to sell the things, because the Scorpio's styling was challenging to say the least – amphibian at the front, American at the back and bland in between.
The intervening 27 years haven't made it any prettier but they have stripped away most of the initial shock value, and what's left is a car that, against the odds, is more expensive than it was a decade ago. It's one that always drove well too, best with the Cosworth-fettled 2.9-litre V6 up front. The fleet special 2.3 petrol scores highest on the unexceptional-o-metre, though.
Mazda Xedos 9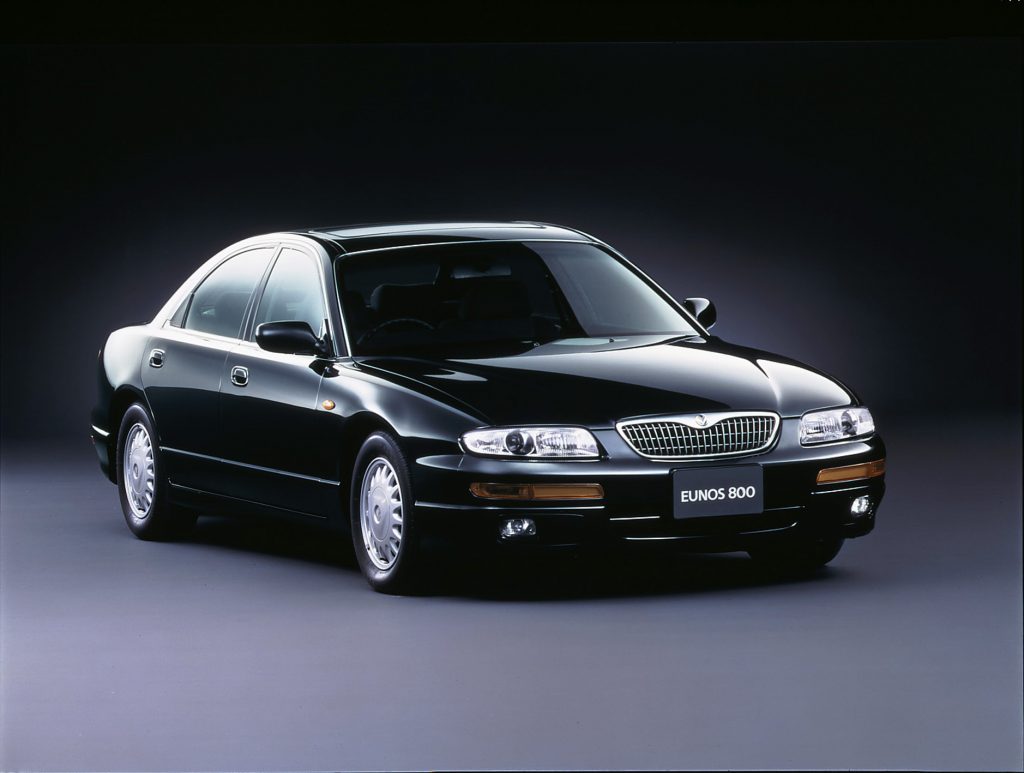 In America, Lexus managed to topple the European and domestic luxury brands in the 1990s by offering world-beating quality at unmatchable prices, but elsewhere Japanese brands haven't been quite so successful, and the scarcity of the Mazda Xedos 9 is evidence of this; only 30 appear to be currently registered in the UK.
Other than an absence of the rear-wheel drive layout present in BMW's 5-series and Mercedes' E-class, the Xedos was a perfectly fine effort, and later models with their 2.3-litre "Miller cycle" supercharged V6s were technically intriguing too. But separating executive punters from their money is tricky without a German badge (as the French have frequently found). Difficult to find, but not without appeal.
Peugeot 605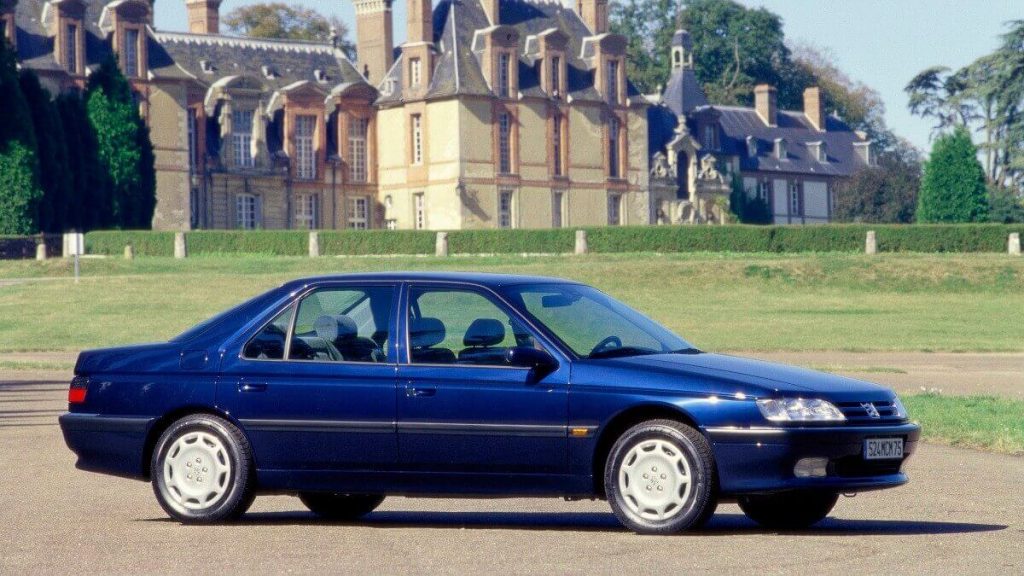 With both the Peugeot 605 and the Renault Safrane below, it'd be equally easy to choose their predecessors (the 604 and Renault 25 respectively) for unexceptional honours, but each of the 90s models (the 605 only just, actually arriving in 1989) is now so overlooked but still accessible, that they're worthy candidates in their own right.
The 605, like many others around this point, ditched an old-school rear-drive platform in favour of driven front wheels, and packed a large range of engines from four-cylinder petrols and diesels to two generations of V6. The latter best match the elegant styling but there's something charming about the lower-end cars, particularly in pre-facelift form; few do base models better than the French.
Renault Safrane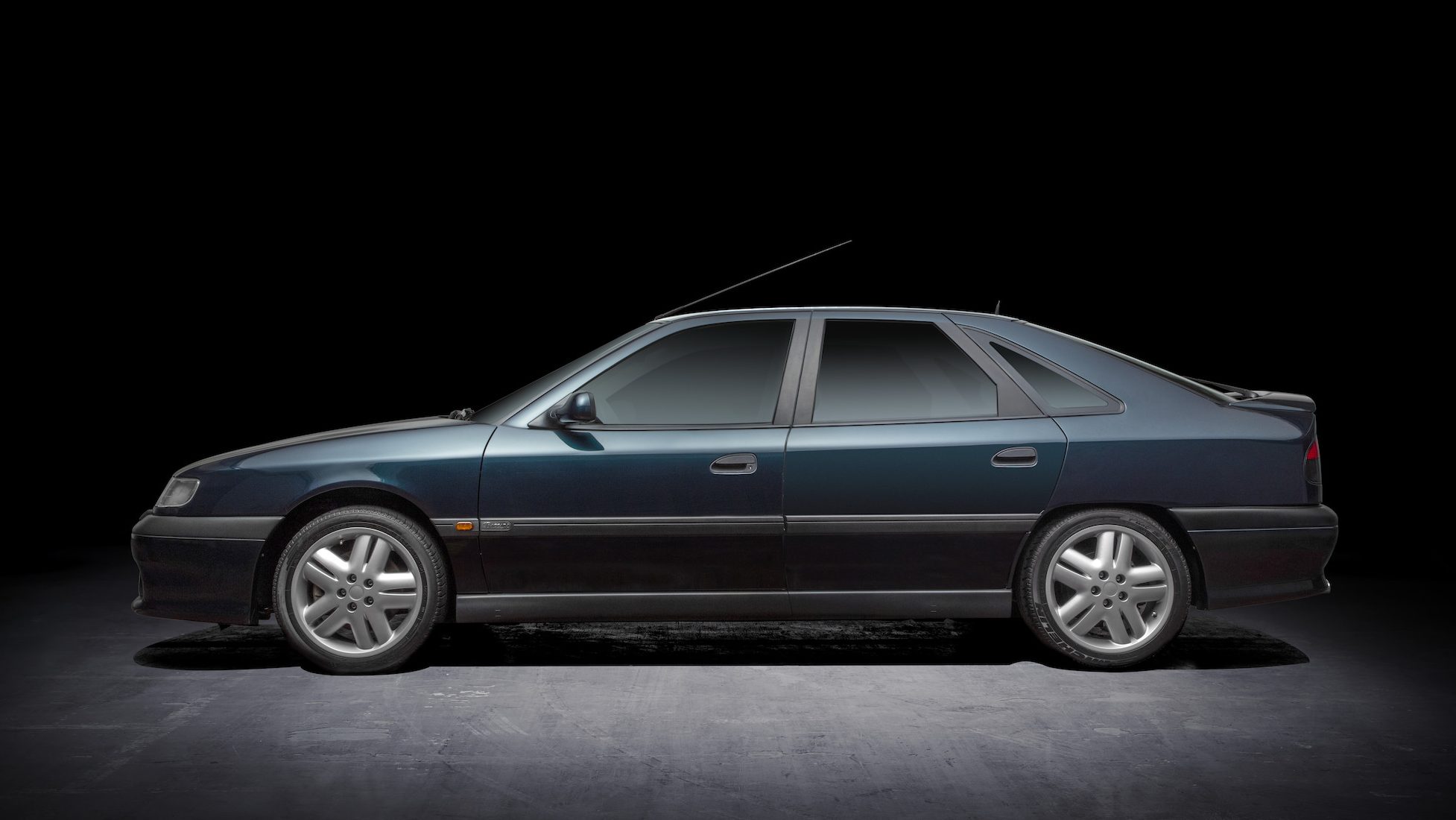 It is a truth universally acknowledged that a French car company in possession of an executive car must not be in want of large sales figures. You have to hand it to the French brands though because they've been trying for decades, and for Renault the unloved but curiously appealing Safrane wasn't even the most recent attempt – the Vel Satis, Avantime and most recent, crossover-like Espace sold only in mainland Europe have all since succeeded it.
The Safrane was probably an easier sell in France than it was the UK, but other than it not being German enough for executive buyers it wasn't without merit and today makes a fine, and rather comfy, unexceptional modern classic. The safest and swiftest bet is probably the Volvo-sourced five-cylinder in facelift models, but 2-litres are more plentiful and older V6s crop up occasionally. Rather handsome now too, we reckon.
Rover 800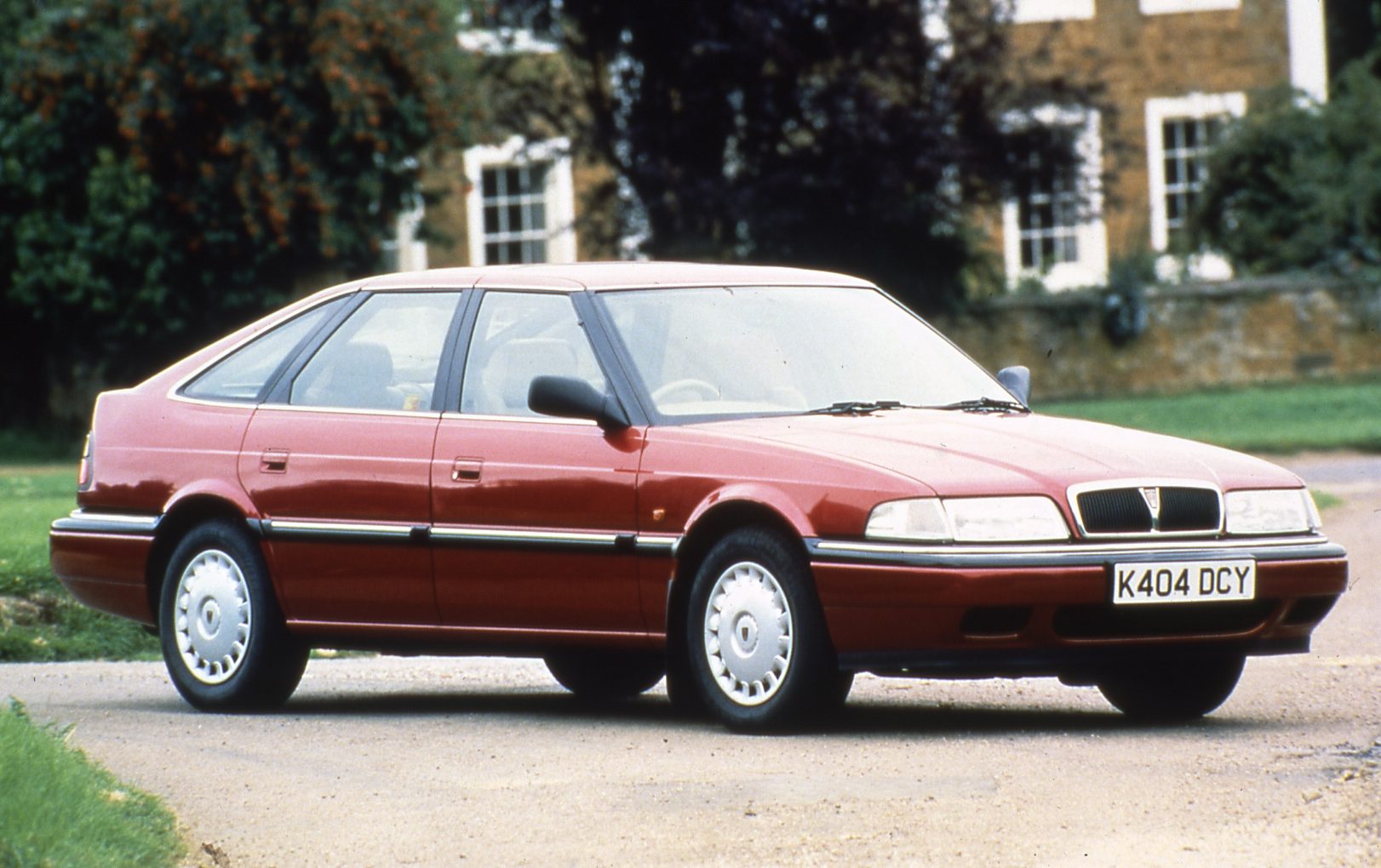 The Rover 800 had a strong lineage, spiritual successor to the much-loved SD1 and if you opted for the fastback model, similar styling. 800s also could be had in traditional saloon and compelling two-door coupé variants, with a selection of naturally-aspirated and turbocharged four-cylinders, and a choice of Rover and Honda V6s depending on the year and model.
Like many Rovers of the 80s and 90s they're a perennial Festival of the Unexceptional favourite too, because everyone remembers them roaming the roads, they're still affordable, and they remain somewhat unloved outside of a small band of enthusiasts. Alan Partridge associations are a curse, but Tony Pond's high-speed lap of the Isle of Man's TT circuit, in 1988 in an 827 Vitesse, is a blessing.
Saab 9000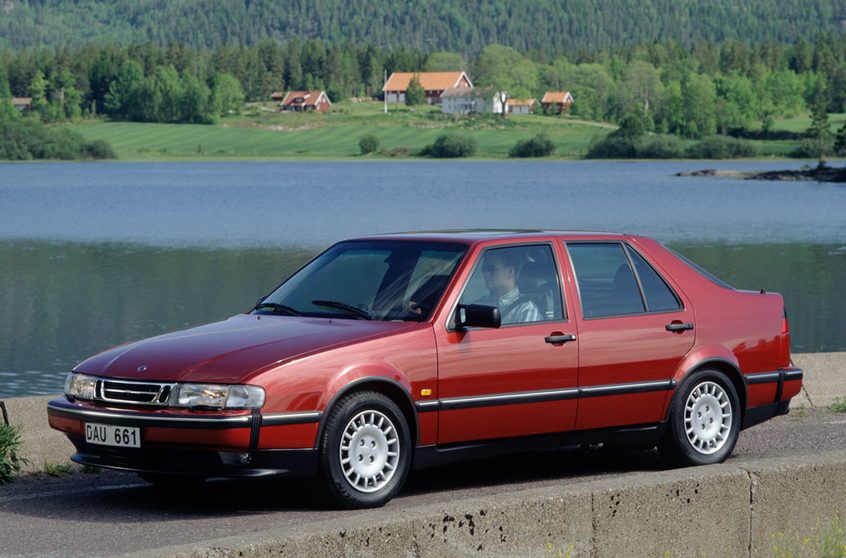 On purely unexceptional judging criteria the Saab 9000 risks being a little too interesting by virtue of its badge; Saabs have a loyal following and while rarely as sought-after as the German cars they rivalled, they really could claim exceptionality in some areas – usually seat comfort and mid-range turbocharged wallop.
A lower-end 9000 though, and an early model ideally, is a thing of understated beauty and a real pleasure to see on the road these days as the market has concentrated mainly on Saab's muscular Aero performance models. They rank highly as usable daily classics too: cars you wouldn't think twice about using in bad weather or for driving long distances, thanks to tough bodywork and hardy mechanicals.
Volvo 900 series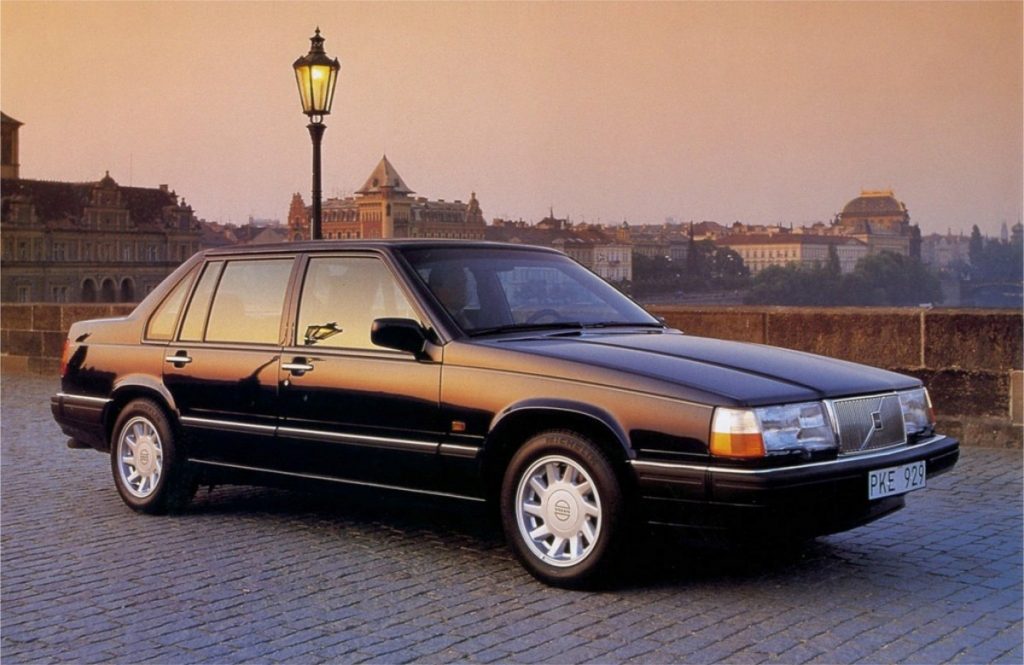 Like so many on this list, Volvo's 900 series would broadly compete with BMW's 5-series and Merc's E-class, and like so many on this list, it made use of unique qualities rather than attempting to compete head-on with the German powerhouses. It was no good being sporty or having a desirable badge; you needed to think outside the box.
Unless you were Volvo, in which the thinking was the box. 900s looked little different from the models beneath them in the Volvo range, but simply offered "more"; more space, more luxury, and an even greater sense of impregnability. Today they appeal to a narrow range of enthusiasts who wouldn't consider anything else (and asking prices are higher than you might expect as a result) but are warmly remembered too as the default pre-SUV family estate car.