Price: £2250
Mileage: 53,000
Condition: Crisp
Advert: Car & Classic
The first word that springs to mind with this week's Unexceptional Classifed is "crisp". Crisp Giugiaro lines, crisp alpine white paintwork covering everything from the roof to the wheel trims, and a few crispy flakes of paint on the bumpers at each end of this Italian car.
How much is your car to insure? Find out in four easy steps.
Get a quote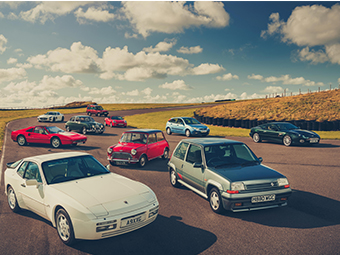 It is of course a Fiat Uno, a car that seems to persist in the classifieds, albeit in small numbers, no doubt thanks to its rampant popularity back in the day. The Uno was Fiat at its unsurprising best, making affordable, clever small cars whose styling was dictated by their layout and not the other way around.
If there's such a thing as a collector market for Unos – outside of the amusingly rapid Turbo models – then pre-facelift cars are surely more prized than post-facelift models like this 1993 car. Somewhat ironic, when the earlier Uno's large-grilled face was essentially the same arrangement that sucked some visual character from the smaller Panda.
But the boxy lines remained as Giugiaro arranged them, regardless of minor details. Here was automotive packaging at its best, maximising passenger space front and rear through an upright cabin with a straight roof, minimal tumblehome (designer-speak for the side windows leaning in towards the top of the car), and a slightly higher seating position to make the most of legroom in a short vehicle.
What worked for the Panda worked for the Uno, and what worked for the Uno worked for the later Tipo (though that was designed by Ercole Spada at IDEA, rather than Giugiaro). When Fiat replaced Uno with Punto, it worked for that too, Giugiaro's latest shape effectively rounding off the edges but keeping the same principals.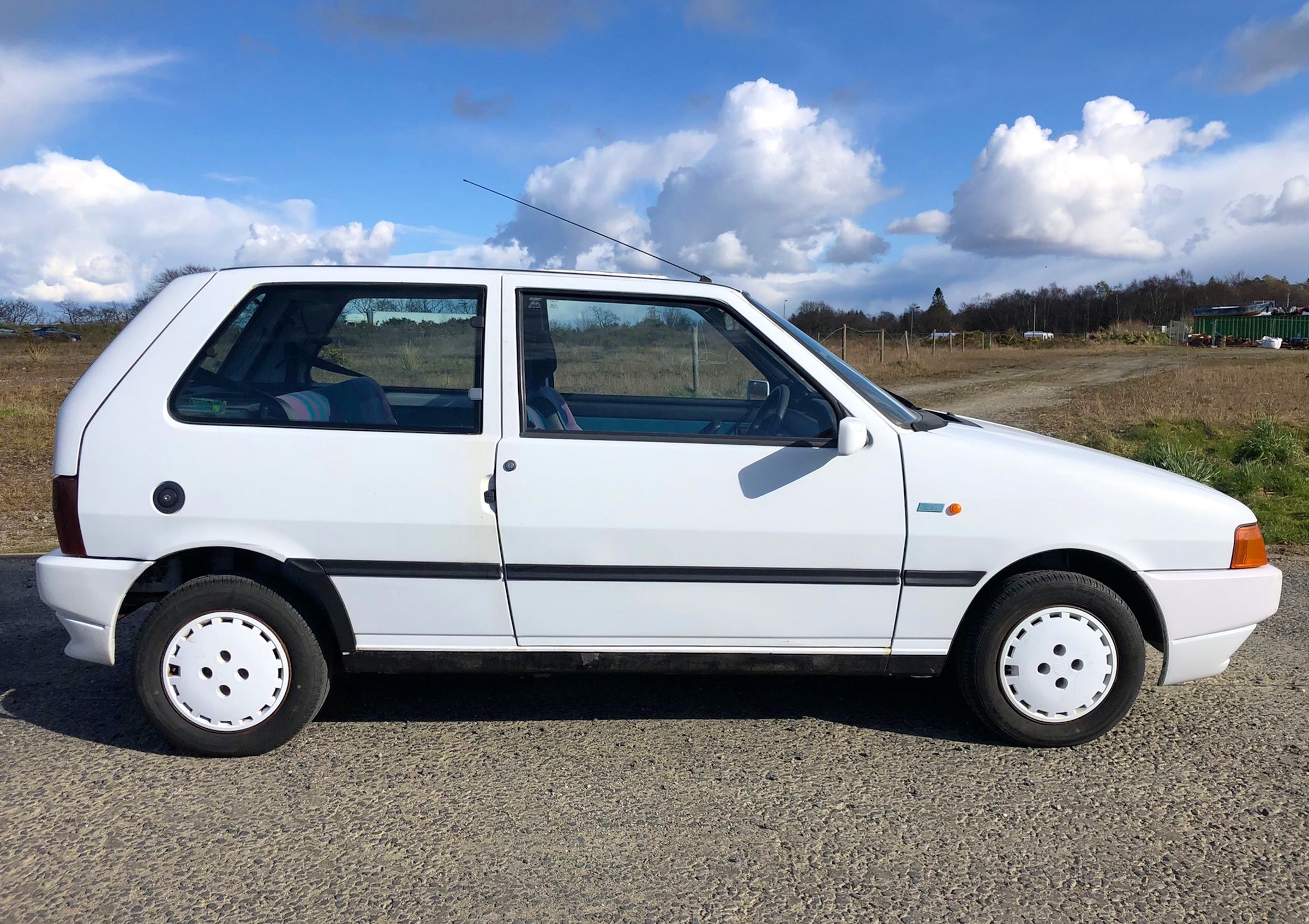 The facelift Uno was another IDEA… err, idea. If the snout lost some character, then the car gained a few advantages: galvanised metal for the bonnet, tailgate and wings, a cut in drag (from 0.34 to a minimum of 0.30 Cd) and a touch more boot space thanks to the redesigned tailgate.
The cabin too was rationalised, losing the large Panda-style spar across the dash (with its sliding ashtray-cum-coinholder, something that provided plenty of amusement riding in the family Uno as a child), and gaining conventional control stalks in place of quirky paddle-style switchgear pods. Quality did take a leap however.
Which might have helped today's survivor, priced at a reasonable £2250, to its 29th year. As might a mileage tally of only 53,000. Its paintwork is a little rough around the edges (presumably more visible in person than in photos) but apparently there's little rust. There's an MOT until March 2023, anyway, and previous ones offer no real concern.
The highlight though, crisp paintwork and white wheeltrims aside, has to be the cabin. More sedate than earlier Unos it might have been, but this was still the 1990s, and someone at Fiat saw fit to give it blue and pink seat trim that resembles a Swizzels Drumstick.
That this 1.0 ie gives you the lowest power output of '90s Unos – just 44bhp – should be of no great concern, as the very least these motors could offer was an eager disposition. In fact, you might even have called them "crisp".
Read more
Vision Thing: Bear witness to my favourite things
Future Classic: Fiat Multipla
10 Unexceptional Classics: Edizione Italiano