Fiat has played fast and loose with the Abarth name over the years. Things started out properly with Carlo Abarth's original concern, founded in 1949, and more recently the brand's forays into rowdy Fiat 500s and a hopped-up version of the Mazda-derived Fiat 124 Spider have been entertaining, but you're best off forgetting the bodykits and dealer accessories phase in the '90s and early 2000s.
Then there are the cars that probably should have been Abarths, but were not badged that way for some reason. The Fiat Panda 100HP was one, and no doubt highlighted the viability of those later Abarth 500s. And the Fiat 127 Sport of the late 1970s was undoubtedly another.
How much is your car to insure? Find out in four easy steps.
Get a quote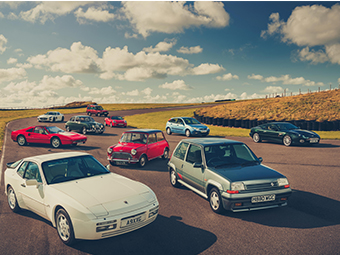 The 127, if you'll recall, was Fiat's entrant into the burgeoning "supermini" class, actually predating big players like the Renault 5 and Ford Fiesta, and with its front-wheel drive layout as well as the practical hatchback body that arrived in 1972, a year after its 1971 debut, it was considerably more modern than the 850 it replaced.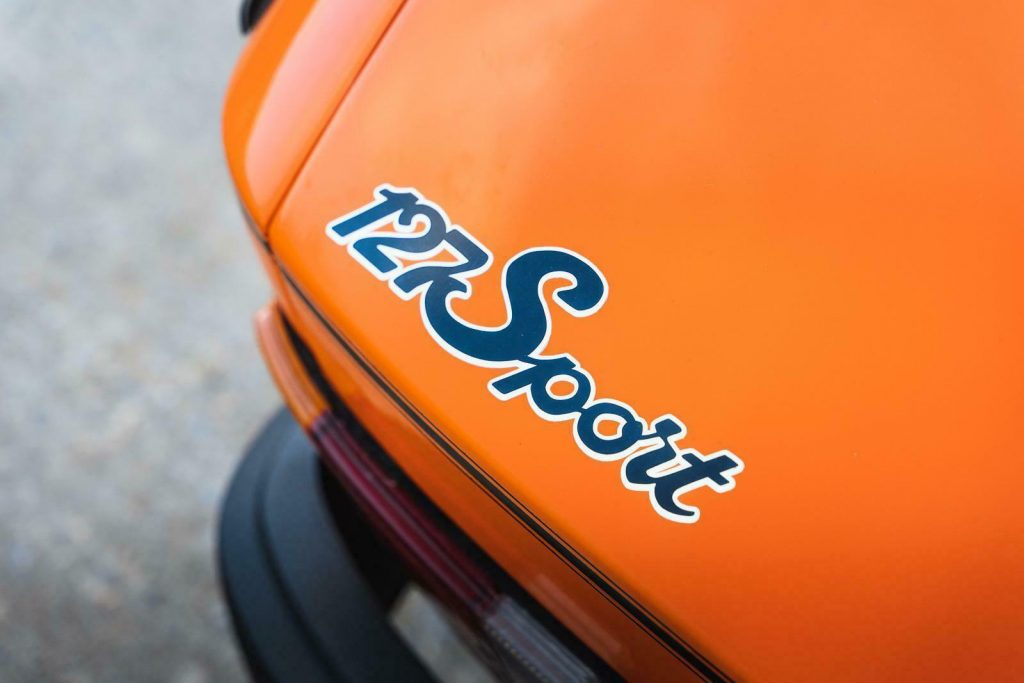 It took Fiat a while to pep up the 127, but when it did, with 1978's 127 Sport, it did things properly. Out went the standard 903cc OHV four-cylinder, and in its place was a 1049cc, overhead-cam 'four designed by Aurelio Lampredi, the former Ferrari engine designer behind Fiat's popular Twin Cam motor.
The extra capacity would have been welcome on its own, but with a twin-choke Weber carb strapped to the side and better breathing through larger Abarth valves and an Abarth exhaust, the Sport made 69bhp at a fizzy 6500rpm. A 14-second 0-60mph time may not impress today's hot hatch drivers, but it was whole seconds faster than the regular car, while a round 100mph top speed read well in the brochure too.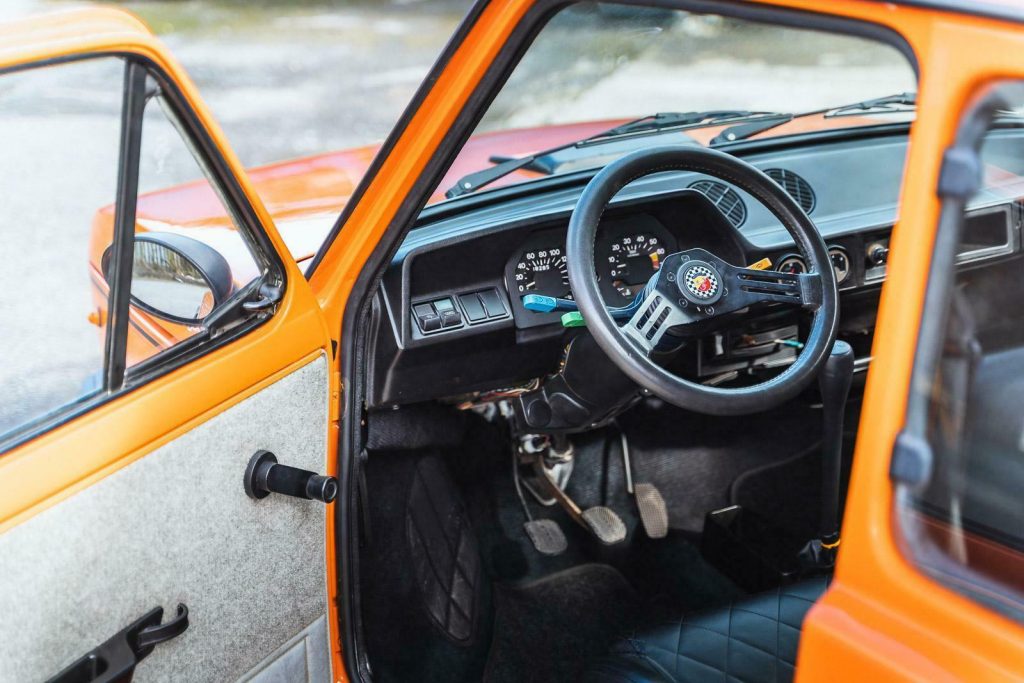 They've virtually vanished these days though, which is perhaps why the 127 "Sport" up for auction with Trade Classics isn't (as the inverted commas suggest) a Sport at all, but a convincing homage. If it ends up anything close to the lower level of its £3000 to £5000 guide price, it'll also be a bit of a bargain.
Imported from Italy in August 2020 following a restoration and conversion to Sport spec, it's outwardly pretty close to the real thing. Inwardly less so – it's lacking the proper Sport's charming black and orange cloth seat trim, and its black doorcards too (the grey ones here don't quite fit in), and while the four-spoke Abarth wheels are period-correct, they're not the neat steelies the Sport would have originally come with.
It does though have the right engine with the right Abarth tweaks, has only covered 38,000 miles, and is otherwise quite close to the real thing. We'll even forgive gratuitous use of the Abarth badge on the steering wheel, because this is one car that really should have been an Abarth from the factory.