I'm going to tell you a story about a motorbike. It doesn't have a name, it's just Yamaha TD2B, but it's the reason why I wear hearing aids and what propelled me away from spending my life as a tractor mechanic. Had I not bumped into it I don't think I would have made a career out of racing motorcycles – it made me realise that I was better than I thought I was.
Once upon a time I decided to dip my toe into the world of motorcycle racing. I was only doing it because it meant I could meet up with lots of people (including pretty girls), go fast, drink beer and have lots of fun.
How much is your car to insure? Find out in four easy steps.
Get a quote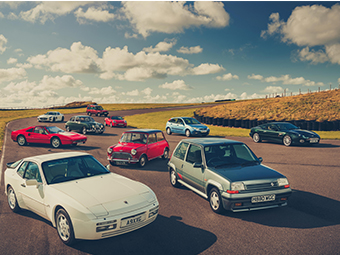 My first bike was a bit of a failure, and I was a bit of a failure too. I finished last in my first ever race and never expected to get onto the podium, but at the beginning of 1973 I used the money I'd saved working as an apprentice agricultural engineer and borrowed £200 from my mother to buy a Yamaha TD2B.
It was a huge amount of money and she didn't want me racing motorbikes. My father died when I was 12 years old so my poor old mum had to cope with me on her own, but she understood my passion for it and knew that if she didn't lend me the money I'd keep racing around on an old bike that was arguably going to be more dangerous. I don't think I ever paid her back to be perfectly honest, I think I sacrificed whatever you'd normally get for your 18th birthday and had my Yamaha instead.
It was a 250cc two-stroke TD2B and I bought it off someone that was winning. I thought I might as well see what I could do on a bike that was proving itself and from that point on I went from being at the back to the front – it just proves that sometimes it's what you're riding that's important.
My mum was very proud that I'd started coming home with little pots and trophies, all of a sudden Mr S Parrish was winning. I don't know about spraying champagne to celebrate on the podium, it was probably beer.
The TD2B was extraordinarily amazing, it was fast and it had good brakes. A lot of the time we had been cobbling together old road bikes to race, but this is what I would call a thoroughbred. It was a properly designed race bike and I remember its scream, the high revs, the lightness and the speed. I love speed, it's something I was just born with, no one else in my family does.
I did all my own mechanical work in a single car garage. I'd take the bike apart, put it back together again, and then take it to the races in an old transit van or any old vehicle I could get hold of. At one point, my race transporter was a Mini Pickup.
Racing was my life. I socialised a lot within the sport and missed a lot of weddings and parties at the weekends because I was so wrapped up in it. It's quite consuming but it's something you consume because you love it. I've got absolutely no regrets.
I used to rev the Yamaha up in my garage and it was so, so loud, probably 140 decibels or something ridiculous like that. Unfortunately I'm half deaf now because of that bike. Back then, there was no such thing as an ear defender, it was pre-silencers and nobody wore ear plugs.
At the end of 1973 a gentleman called Harold Coppock came to me at Snetterton and said "I've been watching you and would like to sponsor you with two much newer motorcycles," and that's exactly what he did.
I sold my TD2B, I needed the money to go to the next stage, and it disappeared. It had been a tool for me to move myself along so I had no emotional attachment to it whatsoever. I went on to ride for Mr Harold Coppock for a couple of years and then eventually got signed to Suzuki and joined Barry Sheene as a professional motorcycle racer.
It had never really crossed my mind where the Yamaha might be, but in 1997, it turned up. I had a call from someone who said "I've got a bike that used to be yours and it's been restored." It was the TD2B and I bought it back for £6000 – I paid £350 in 1973, but it gets worse.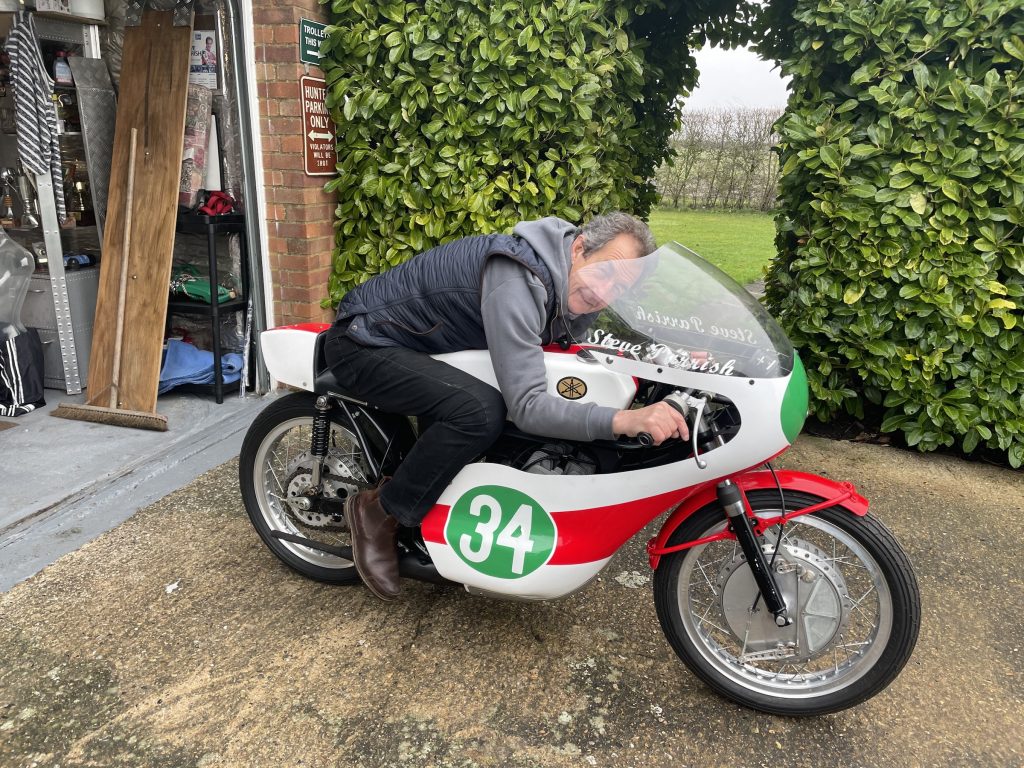 In 2003 my marriage went wrong and I went through a divorce. I was in a bit of a temper and was moving to live in an apartment on the Isle of Man so didn't have much space. I sold it at auction for £7000 with about ten others and it disappeared again. As soon as I sold it for the second time I regretted it, I thought 'what an idiot'.
At the beginning of this year I got another phone call, this time from an Irish man who had found it. "I've got the bike that you used to own," he said, and he pretty much knew that I'd pay whatever he asked for it, and I did. The older you get the more you reminisce, particularly when you get to the age you can't do the things you used to do. I bought it back for £13,000… I know.
So, it did get away, then I got it back, and then it got away again and now finally it's back home where it should be. I'd like to think that I'm not going to get rid of it again, I certainly don't intend to get a divorce from my lovely wife so there's no reason why I should.
It still sounds the same, but if I start it up I hold something over my ears. It's pretty old and fragile, but it does run. I've only been up and down the drive on it, I haven't taken it to a track yet, but there's just something about starting bikes up and looking at them – it's a bit weird really isn't it. It's currently at the paint shop being restored back to the colours I ran it in 1973 – yellow and black, inspired by the great Kenny Roberts.
Out of all the bikes I've got it's certainly not the most valuable, but it means more to me than any of the others. Over the years most of my bikes were sponsored so they were just something to get on and ride, whereas I genuinely owned the Yamaha, all my savings, every penny that I had were invested in it.
The guy I bought it from at the beginning of the story went off and bought a brand new bike, a superior bike, and the very first race I rode against him on his old TD2B, well, I beat him. That's the memory that sticks out the most. I was pretty proud of that.
Steve was speaking to Charlotte Vowden
Read more
The One That Got Away: Anthony Partridge's Yamaha XV950 custom bike
Yamaha SR400 rides into the sunset after 43 years
The One That Got Away: Maria Costello and her Suzuki RGV250