She didn't have a name. I don't often name my motorbikes, but they're all female. I've ridden a lot of bikes that I wish I owned, but my Suzuki RGV250 road bike is the one that I wish I'd never sold.
In 1995 I got knocked off my TZR125 on the way to work in Northamptonshire. I was injured, and the bike was completely broken, but the compensation money I received from that accident felt like a lottery win.
How much is your car to insure? Find out in four easy steps.
Get a quote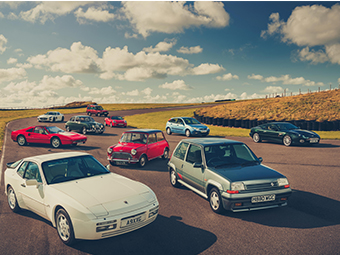 I was a trainee veterinary nurse, but wanted to go racing. My parents weren't into it at all, they were never going to help me buy a bike, so this money set me up for life. I was careful not to blow it all, and used it to buy an RGV250 race bike, as well as the road bike version and the latest leathers, helmet and boots.
I looked like a real spoiled brat, but the Suzuki looked amazing and I'd paid for it all myself. Thankfully there was no social media in those days, photographs had to be printed out.
I qualified as a veterinary nurse, but changed jobs soon after and went and worked in a bike shop – which I proudly parked her outside of. She was such a pretty bike. She had a Dream Machine paint job and got a lot of attention wherever I went. I could always recognise her because the tiny end parts of her exhaust had been cut off by the previous owner. I used to thrash it everywhere and probably neglected her a little bit – the kickstart came off and it was too big for my pocket so I carried it in my rucksack.
My parents never saw me of an evening because I was out on her. I'm fiercely independent, and to me a motorcycle represents the ultimate independence, but, what's wonderful about motorcycling is that it connects you to all these other people.
When I started racing it was hard – I was young and had a different attitude. I was a girl in a man's world and thought I had a point to prove but that didn't do me any harm, it fuelled my fire. The atmosphere at bike meets on my RGV road bike was much easier. It was a wonderful scene and I felt very welcome. I found my place and I've got friends that I would never have had if I was still a veterinary nurse.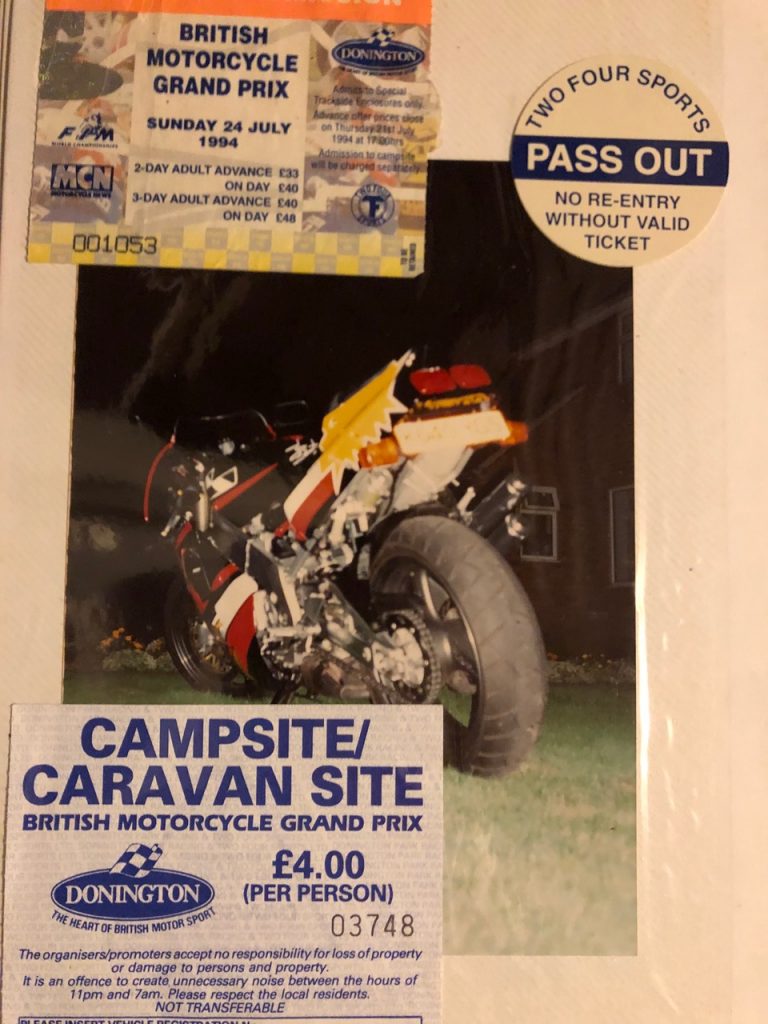 I used to take the RGV to Donington Park for the bike Grand Prix, as it was called then. There was a particular place where all the bikers parked, and the campsite was famous for being outrageous. I remember thinking, I'm not going to be one of those people riding around on my motorbike at midnight, and of course, what do you think happened? Honestly, it was wild. It was like a pen of wild motorcycle animals, but it was wonderful. Back in the day I think the police sometimes had to shut it down.
Getting rid of her was a mistake, but it had to be done. It's a bit of a blur, I think I've erased it from my mind because it would have been so traumatic to sell it, but I've had an amazing racing career which is in part because selling the bike helped pay for it.
The RGV250 is a very emotive bike because it's a two stroke. It was one of the best handling bikes around and that's why it also made for a great race bike. I think about who is riding it and just hope it's in one piece, it was a beautiful specimen. I'm such a hoarder, I've got all this old racing gear, including the fairings off my first race bike, but I don't have that road bike. Where is it?
I know exactly where I'd go if we were reunited; those local lanes and corners I used to ride. I bet it would feel really small now, but it felt massive then. The sound, the smell of Castrol oil, the look, it was all part of it.
It was the son of a family friend who first took me to a bike shop. I really fancied him, but ultimately I fell in love with an RGV250. It was a very special bike that gave me freedom and introduced me to a whole new world. She was also just super sexy – that's why I want her back.
Read more
The 13-year old role model leading by example and winning on track
11 women who made automotive history
Trials and error: Picking 2021's hottest classic trials bikes