Anyone that has visited the Goodwood Festival of Speed can't have failed to notice a certain Mr Dougie Lampkin treating Goodwood House and the surrounding grounds as his personal playground, riding his trials bike over any obstacle that takes his fancy, including through the library, up the stairs, over a sofa or two, up a ladder and across the roof balustrades. It looks spectacular. But what is trials riding and which are the classic trials bikes that have got riders and collectors alike hot under the collar in 2021?
A modern view of trials riding might be young athletes emulating Lampkin, pulling wheelies, stoppies, jumping and flying their way through seemingly impossible-looking man-made hazards on physics-defying space-tech bikes performing gravity-defying feats.
How much is your car to insure? Find out in four easy steps.
Get a quote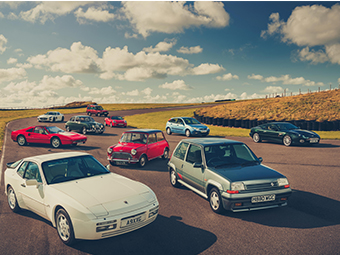 The traditional view would be the art of riding a motorcycle over, yes, seemingly-impossible natural objects and hazards composing lengthier "sections" without putting your feet down. At a trundle. Wearing a flat cap. And with a fag hanging out of the corner of your mouth. In Scotland or Yorkshire. In winter.
Either way, the classic trials bikes appeal to both young and old riders alike. Both crowds enjoy the retro-cool appeal, savour the chance to get stuck into a fun project (if it has led a hard life) and recognise that the trials bikes from the 1960s and '70s are increasingly sought after.
But while lockdown prevails, there's only elite motorsport like F1 and Moto GP allowed to go ahead. Actually, that's not quite true. There are plenty of riders enjoying time on their classic trials bike. After all, it is the only motorsport for which you can legally practice on your bike until "pay & play" facilities or competitions are given the go ahead.
Bultaco shakes up the trials bike scene
Dave Renham runs Bultaco UK, a dealer that specialises in the Spanish Bultaco motorcycles. In decades gone by he might have been subject to protest and besiegement, because Bultaco was seen by some as being the motorcycle manufacturer who put the British trials bike industry through hard times, when it invented the modern-day trials bike in the mid-1960s.
Yes, trials have been running for more than a century, but machinery was more often than not a mildly-modified road bike, and often powered by an enormous British engine, the engine alone probably weighing as much as the whole of a modern-day trials bike.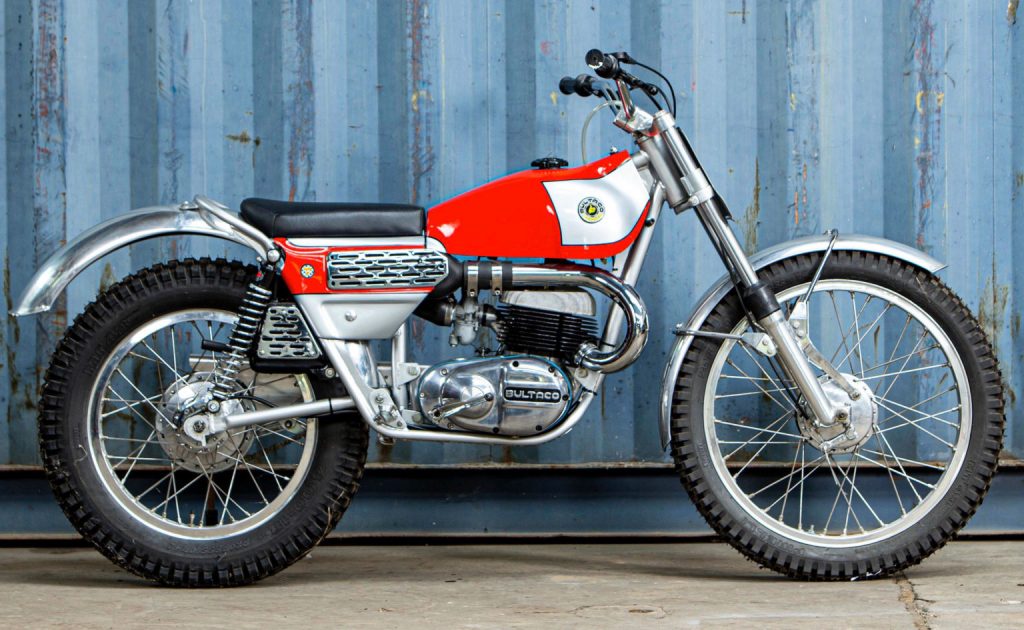 In 1965 Bultaco introduced the lightweight, purpose-built Sherpa T, and everything changed. Trials ace Sammy Miller romped away with the Scottish Six Days Trial trophy that year, and in 1967 and '68 too. The Bultaco Sherpa T, a small, purpose-designed bike with a two-stroke engine, killed off the heavy British trials bikes overnight, and Bultaco went on to dominate the sport.
That's why British trials bikes are rare and expensive, and it's why Bultacos are rare and almost as expensive. Because the Italians and Japanese did to Spain's Bultaco in the late 1970s what Bultaco did to the Brits in the '60s, and then twin shock bikes – for which there are specific competition classes – were killed off in top level trials competition by monoshocks in the '80s.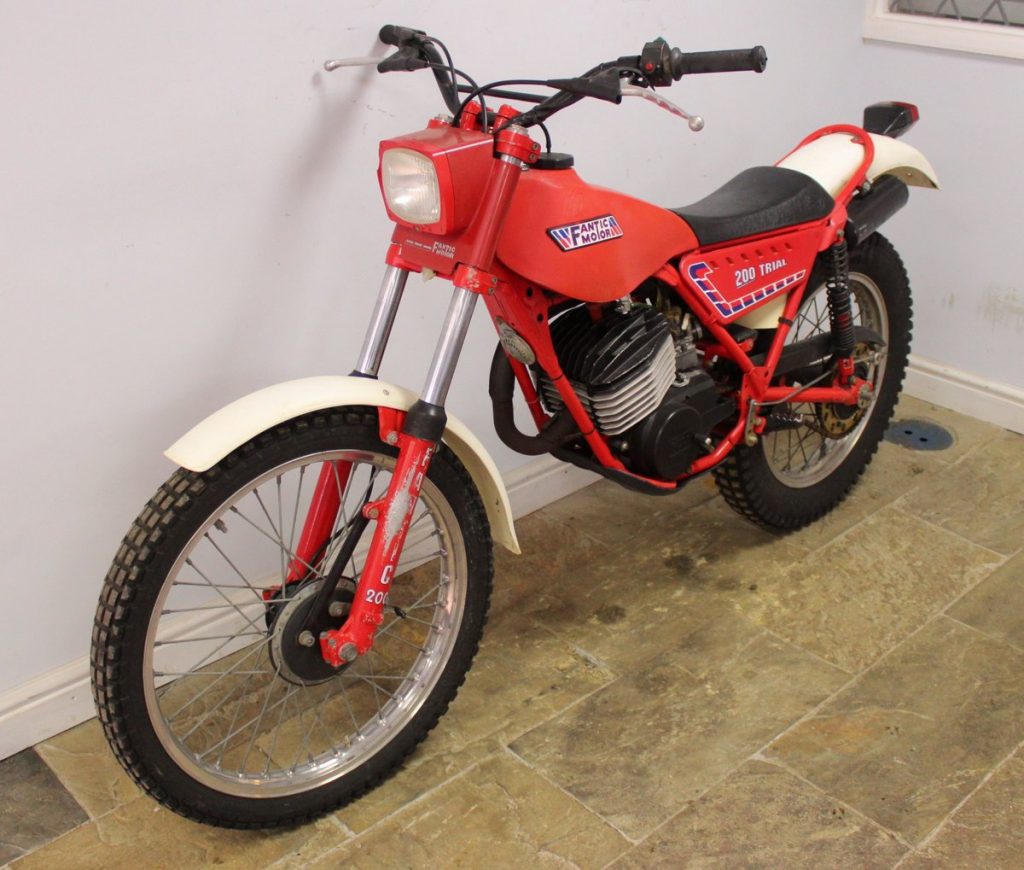 Classic trials bikes are rising in value
British trials bikes command massive money – high four figures and sometimes well into five figures. Bultacos, if as original as a bike designed to be beaten up could be, are climbing up four figure price tag inclines, as are similar Spanish, Italian and Japanese trials bikes of the period.
A Bultaco Sherpa 250 would have cost £1,200 in 1978. Now a good one is around £2,800. Five years ago, in good condition it would have been £2,000, and in 2011 buyers were paying approximately £800 to £1,200.
An immaculate 1983 Fantic 200, currently worth around £3,000 to £3,200, would have been £2,000 in 2016, and £1,200 in 2011.
Meanwhile, the 1983 four-stroke Honda TLR 200 at around £3,650 today would have set you back £2,000 in 2016, and £800 in 2011.
If you had a budget right now of £3,000, Renham would say go for a Fantic 200 or Yamaha TY175 – each "a step on" from Spanish machines: "The Fantics, and Italian trials bikes in general, are just so good and reliable," he says.
"When Bultaco 'invented' the trials bike in the mid-1960s," sets out Renham, "they were a massive step forward. Then so too were the Japanese, and the Italians. They were all twin shock bikes until the 1983 Yamaha TY monoshock bikes came in.
"Right now, classic trials bikes of most eras are becoming very difficult to find. Lockdown means everybody wants a project – often fuelled by that old classic bike favourite of nostalgia or rose-tinted glasses.
"Not many classic trials bike riders have just one bike. The thing is, we're getting to the point where people will buy an old trials bike for £300, and end up spending a couple of grand on it to take it back to how it was out of the catalogue, and then sometimes ten grand to upgrade it to a performance level they want, but are then reluctant to use it. So they buy another one that's scruffy, but which they can use in a classic trial."
This approach is depleting the availability of classic trials bikes, and in turn driving up values.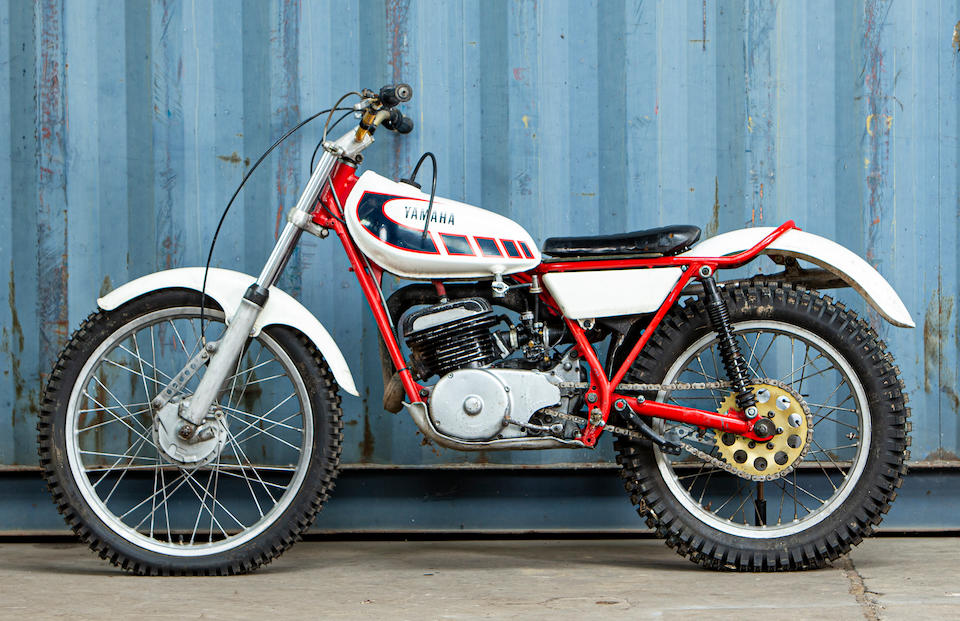 If you used to ride one and fancy another after years out of the saddle – well, standing on the pegs – or the idea of having a classic trials bike is appealing because it's something to tinker with and enjoy riding, it's important to check whether any trials bike offered for sale is road registered if that's a requirement, as not many are.
Renham cautions that while originality is an increasingly desirable component of any trials bike's history, a lot of '70s bikes have been modified and cut and shut. "People buy some horrible things. I'd say buy as good as you can, and be prepared to spend a lot of money on a good trials bike. Take somebody along who knows what they're doing. It'll be a belter to use, and a good investment too.
"And ride a few. Trials bikes are horrible to ride if you haven't had one, or are returning, so know what you're getting into. Generally, Fantics are the most popular useable classic, and Bultacos have best spares availability.
"Sounds strange me being a Bultaco specialist, but I'd have a Fantic 200 all day long. Lighter, better brakes, suspension, and the performance of a much bigger Bultaco."
Part of the appeal of a trials bike is you can, literally, play with it in your back garden. Multiple trials champion Aran Drachenberg, 42, is instructor at Inch Perfect Trials, a training, practice and pay & play centre near Clitheroe in Lancashire. While his first bike was a Honda ZR50 Monkey at age seven, he was on a Yamaha TY80 within a year, winning youth trials at eleven, and practicing with trials legends the Lampkin family in the early 1990s. He knows his stuff, and his classic trials bikes.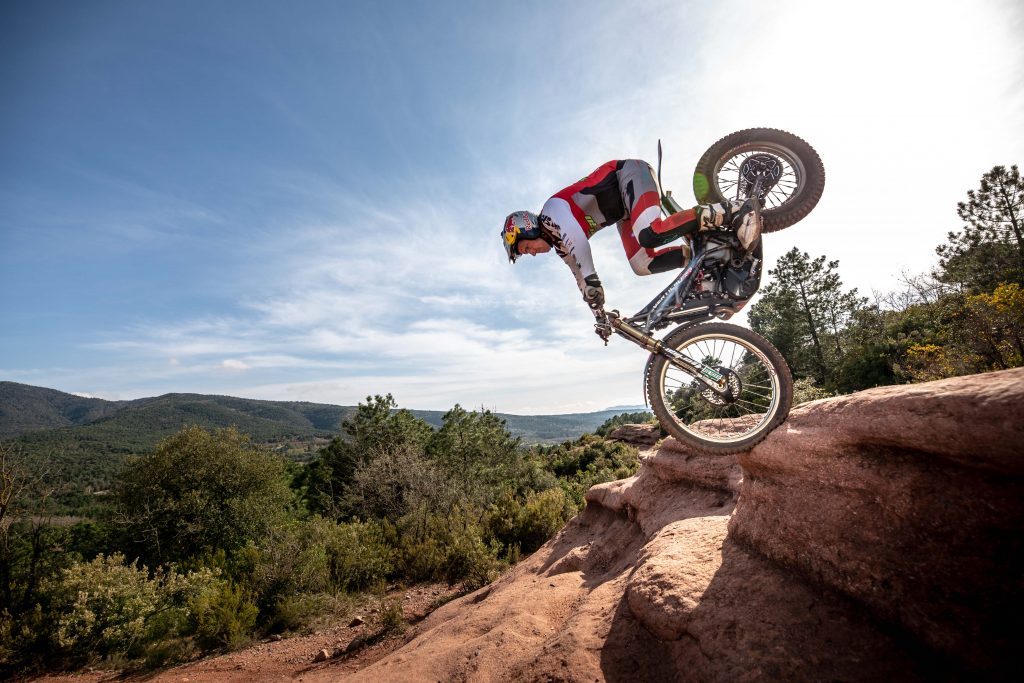 "There's just so much you can do on and with your trials bike in your drive or garden in preparation for either competition or pay & play," says Drachenberg.
"Trials needs defined balance and control skills: get your bike out and practice 'track stands' – simply balancing on your bike feet up; or increasingly tight figures-of-eight, which helps with that combination of balance, braking, clutch and throttle control.
"Then get used to the right stance and weight movement on your bike; get self-aware, looking around at all the hazards and terrain around you. Understand target-fixation. It'll all build your confidence and ability."
So, could classic trials bike ownership and riding be the antidote to biking lockdown?
Well, get the right classic trials bike and you likely have a simple, straightforward project if that's what you're after. As an added bonus, it will be a machine that could keep you entertained and occupied in the tightest of spaces in your drive or garden – and set you up for a whole new biking experience.
And if you choose wisely, the only thing going down will be your feet when you lose balance. The right trial bikes are in demand and that is giving them just as much of a boost as a twist of throttle and a lift of the handlebars.