Relatively few vehicles go decades with only minimal alteration. Lotus Elise production ends in 2021 after 25 years on the road, making it among the longest-running modern vehicles, but the car market has nothing on motorcycles.
The Honda Super Cub for instance has been in continuous production since 1958. And while Yamaha's SR400 can't quite top that, 2021 will be the last year of Yamaha's modest single-cylinder bike, after 43 years in production.
How much is your car to insure? Find out in four easy steps.
Get a quote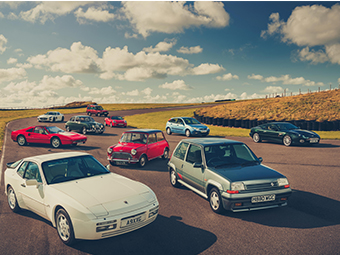 The Japanese company launched its enduring machine in 1978, the same year Porsche debuted its 928, Mazda its RX-7, and Toyota debuted its very first Supra – still, at the time, an offshoot of the Celica line. And in the time the iconic sports car has gone through five generations, Yamaha has… updated the SR with disc brakes (before reverting back to drums) and swapped its carburettor for fuel injection.
And that's more or less it – the modern SR400 is still started with a kickstarter, the headlight is glass rather than cheap plastic, and the mudguards are metal. If anything the model has changed less than the aforementioned Super Cub, but it's all down to customer demand.
Other brands have filled Japan's sub-400cc arena with sports bikes and scooters, but the single-cylinder SR400 has pottered on, with its modest 24bhp and five-speed transmission, serving those after simpler biking thrills.
Yamaha isn't letting the SR400 bow out without a celebration though. Final Edition and Final Edition Limited models will mark the end of production, the former receiving special badging and a mix of blue or grey paintwork with white instruments.
The Limited, part of a run of 1000, receives special gold badging, black gauges, dark bronze wheels and a beautiful guitar-style black and bronze sunburst finish. Both editions go on sale from March 15, the Final Edition priced at 605,000 Yen (around £4200) and the Final Edition Limited at 748,000 Yen (£5200).
Yamaha also offers a large range of accessories for each bike, from forged wheels to a damper that reduces vibration from the single-cylinder engine. Custom culture is huge in Japan, and the ability to tweak the SR400 to taste has no doubt helped its longevity. Japan's roads probably won't be quite the same without it.