This year marks the sixtieth anniversary of the 3.5-litre Buick/Oldsmobile small-block V8 engine. Such a milestone would not be a cause for hanging out the bunting or hiring marching bands but for one thing: the rights to this all-alloy unit were subsequently acquired by Rover, in 1965.
The British car company had been contemplating how to replace its ageing straight-six, even experimenting with a gas turbine powerplant but that proved to be a dead end. William Martin-Hurst, Rover's Managing Director, approached General Motors once production of the aluminium V8 came to an end, and successfully negotiated to buy the tooling and rights to the motor. This enduring unit would, in time, become a marque mainstay, powering umpteen variations of saloon cars, not to mention Range Rovers and Land Rovers.
How much is your car to insure? Find out in four easy steps.
Get a quote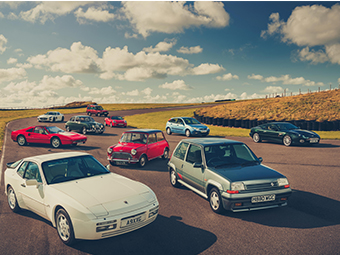 The Rover V8 would also provide muscle for an array of sports cars spanning more than three decades. Gathered here are our pick of some of the more memorable mainstream offerings, a handful of lust-worthy 'specialist' products, prototypes, plus an infamous publicity-garnering supercar.
Rover P6 BS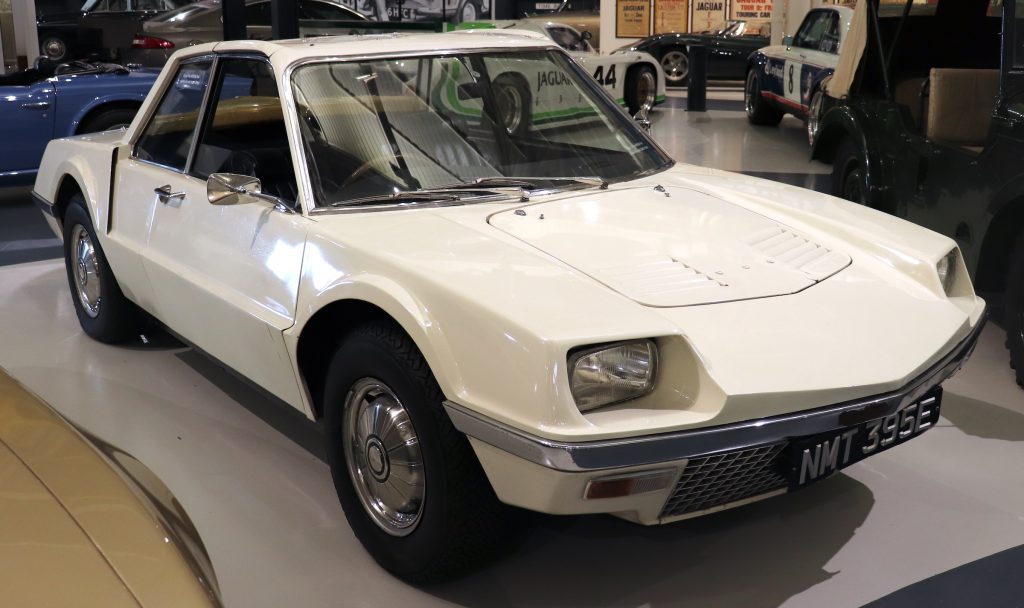 Very much a prototype rather than a production Rover, this mid-engined curio was nevertheless a media magnet in period. That said, a Buick unit may have been used rather than an actual Rover variant, or possibly a hybrid of the two. The car was evaluated by Motor magazine in early 1968, but the project had been annulled by the time it was shown at the January 1969 Brussels Motor Show. Some sources claim the car was killed off by Sir William Lyons who feared competition for the E-type (Jaguar and Rover by now existed under the British Leyland umbrella), but this is debatable.
MGB GT V8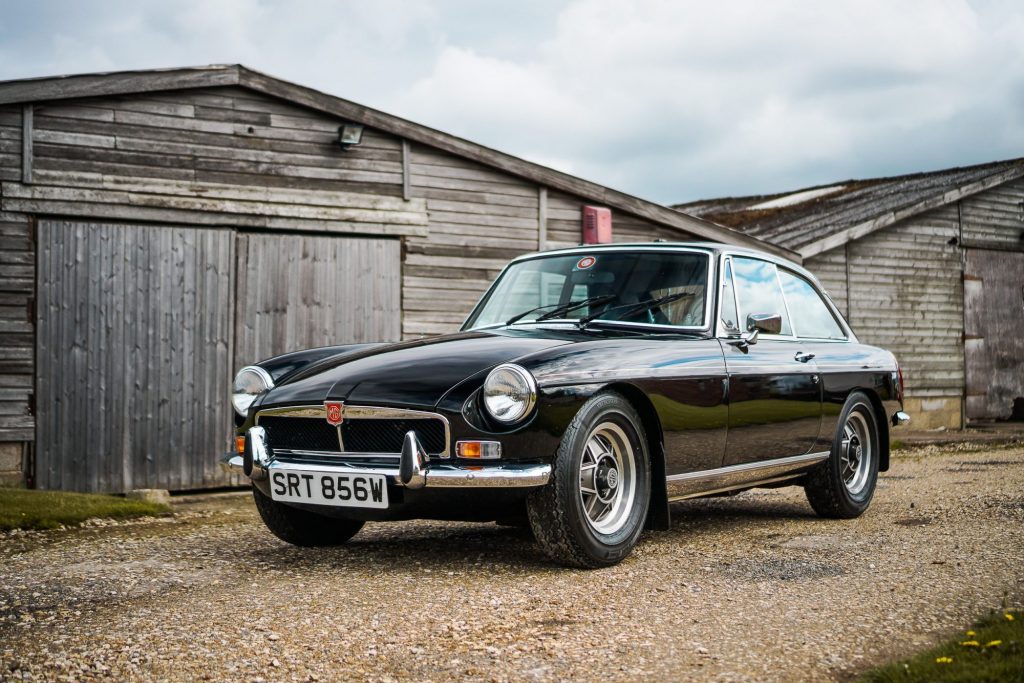 The first Rover V8-engined variation on the MGB GT theme was offered by sometime saloon car racer, Ken Costello. Offered from 1970, it was capable of 0-60mph in 7.8sec according to Autocar, the downside being that the conversion set customers back £975. That was on top of the donor car which cost £1400. Nevertheless, Costello remained busy until the Abingdon works introduced its own appreciably less expensive V8 MGB in August 1973. However, its chances were hindered somewhat by the Fuel Crisis that same year which tripped up any car that had a bit of a thirst, although 2591 were made to the end in 1976. The very late V8 pictured, built in October 1980 and registered in 1981, sold through The Market for £30,000 in May 2020.
Triumph TR8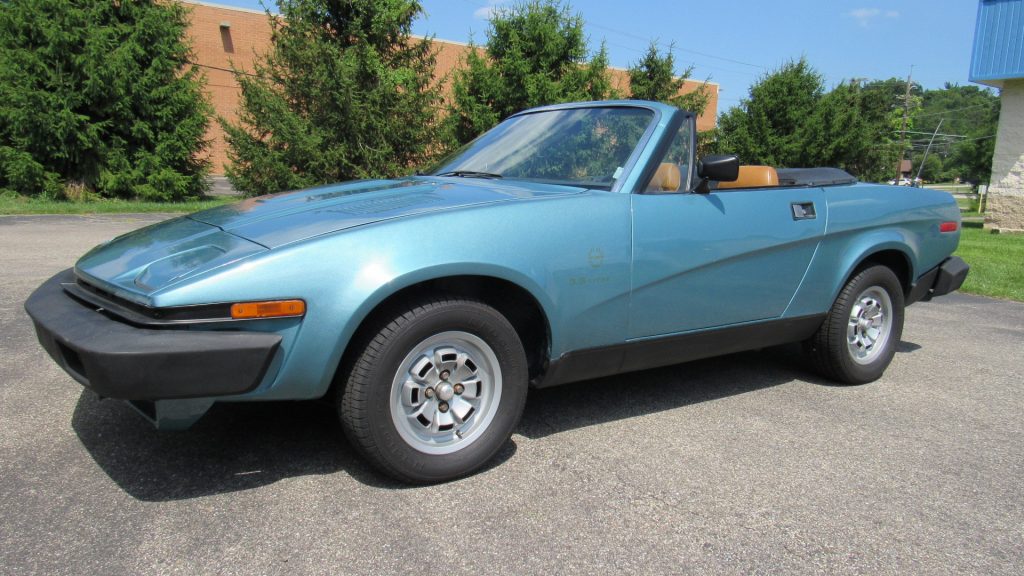 Not to be confused with the TR7 V8 that enlivened rallying during the late 1970s, the TR8 was aimed squarely at the North American market, like the 1980 model pictured that sold on Bring a Trailer in 2020. The car was to have been launched in 1978 in fixed-head coupé form, only for industrial unrest to delay this to 1980. Almost all made thereafter were in open-top configuration, the intention being for the TR8 to be available to the rest of the world, not least the home market, from late 1981. However, the TR line was killed off instead. Countless TR7s have been converted to V8 power subsequently, though.
Marcos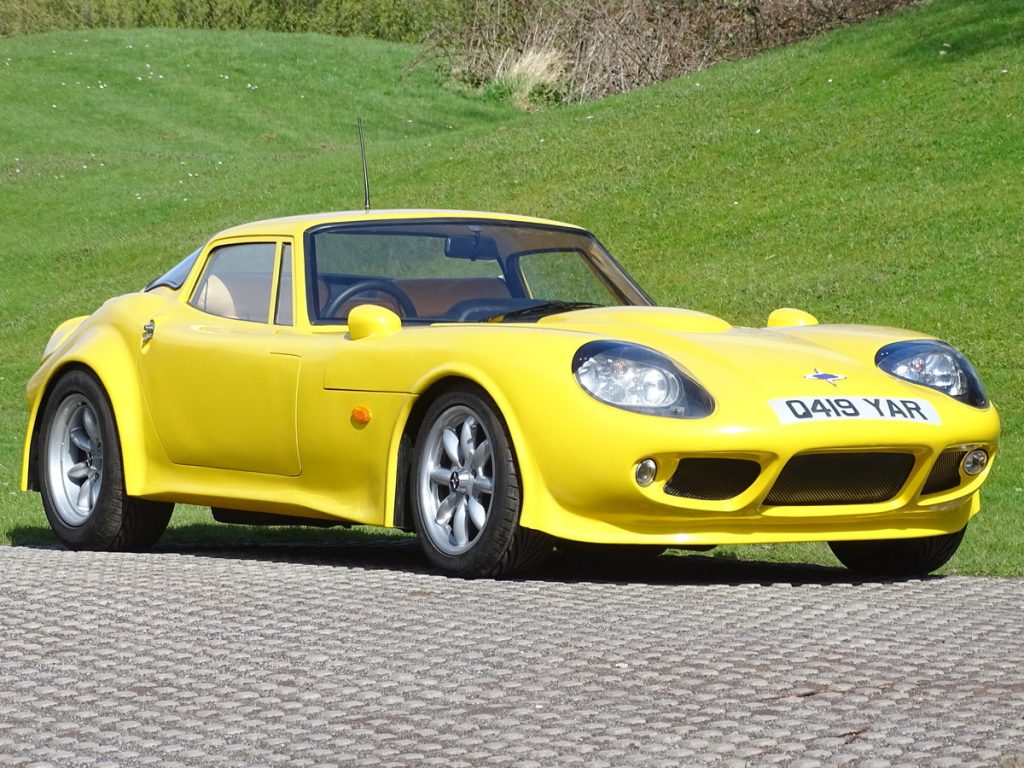 Marcos is a marque that was often full of surprises, not least its unwillingness to stay dead. The marque returned from the grave in 1981 and three years later the British minnow unleashed the Mantula. This appealing GT married the classic Dennis Adams-penned styling of old with V8 brawn, the open Spyder variant coming online in 1985. There was also a special lightweight competition variant, the HP, but it remained unique. The Type Approved Mantara replaced the Mantula in 1992, and it was offered in 3.9-, 4.6- and 5-litre configurations. The steroidal LM400 and LM500 models also featured variants of the Rover V8 unit. The Mantula pictured, being auctioned by Manor Park Classics, is a 1989 car completed in 2011.
Ginetta G33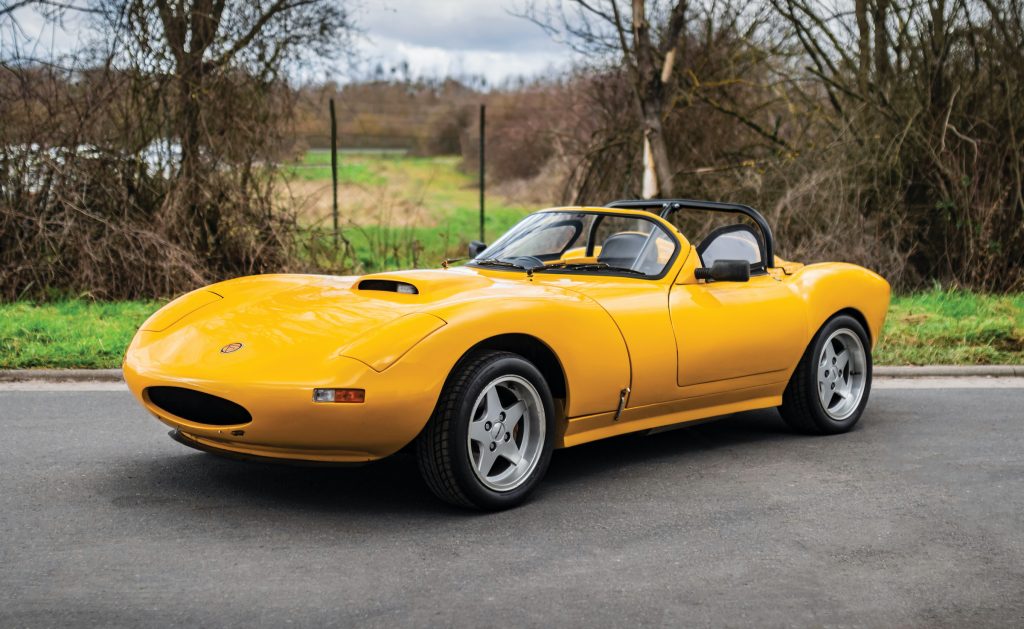 Ginetta is a marque that for more than 60 years has straddled the line between the production and kit car firmaments. The G33 was first seen at the 1992 British International Motor Show, its shapely form being redolent of the time-defying G4 model. It undercut the TVR V8S by more than £3000, with Autocar reporting: 'Yes, it has huge shortcomings, but we love it.' However, Ginetta's penury damned it, and just 96 were made, some with Ford-Cosworth or Zetec power. If you can find one, the G33 offers fun, bare bones motoring with a stirring soundtrack. An early G33 prototype and press car sold through RM Sotheby's in Germany last year for €24,200, around £21,000.
Morgan Plus 8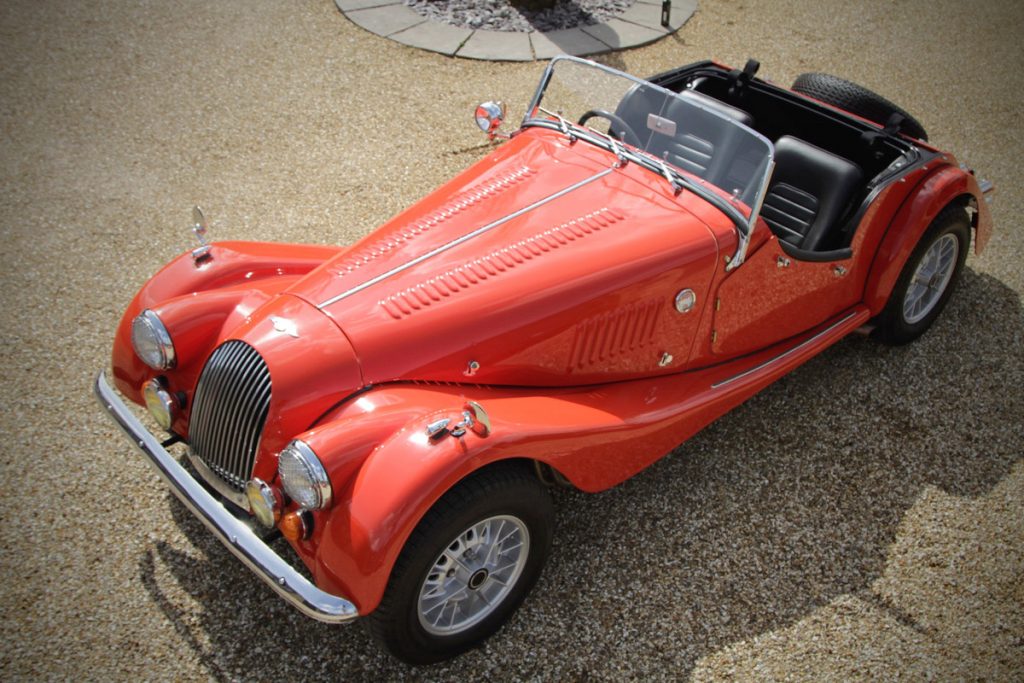 This hardy perennial breathed new life into Morgan when introduced in October 1968, production getting underway a year later. What's more, variations on the theme remained in production until 1994. Contrary to popular belief, the Malvern marque wasn't above developing its wares despite appearances to the contrary. There were significant changes along the way, not least in width and wheelbase. Very much a 'hairy-chested sports car,' to use motoring journalist's parlance of yesteryear, the Plus 8 remains a hardcore option. In period it was quite the track weapon, too; witness outright victory in the 1982 Willhire 24 Hour race. The 1971 car shown here, with some competition history of its own, was offered for auction by Coys back in 2016.
TVR 350i/450SE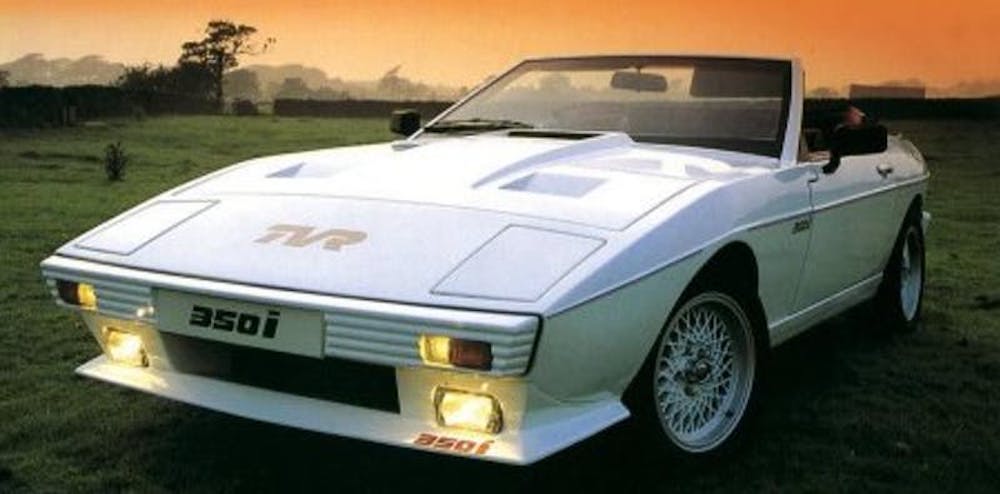 The Rover V8 powered umpteen different models of TVR, including the early Tuscan racing cars. However, we're sticking with the 1983-91 'wedges' here. While rooted in the Oliver Winterbottom-styled, V6-engined Tasmin, the eight-cylinder models were often uncompromisingly brutal in appearance, not least the mighty – and rather fabulous – 420 SEAC variant. The 450SE, which came armed with a 320bhp 4.4-litre V8, marked the end of the wedge era. It made way for the rather more curvaceous Griffith that was unveiled in 1991. Few cars give more bang for their buck than a product from TVR's cubist period.
Wolfrace Sonic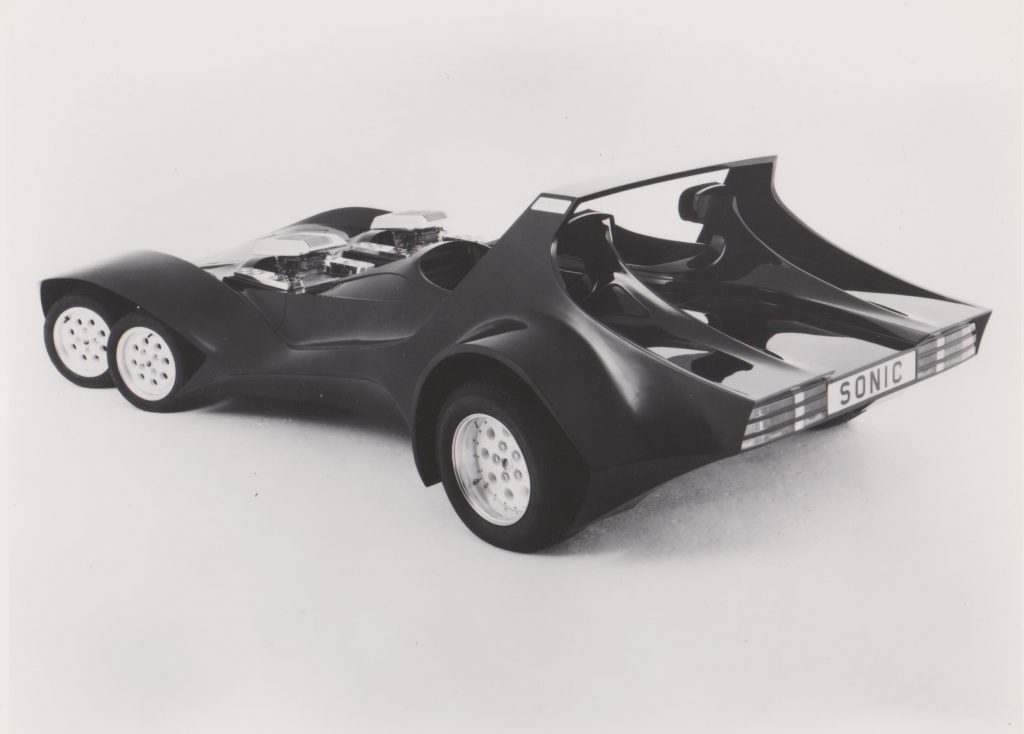 Okay, to describe the Sonic as a sports car is pushing it, but it was nothing if not noticeable. That was rather the point of the exercise, this remarkable device being built to promote Wolfrace's new line of 'pepper pot' Sonic alloy wheels. The firm's MD Barry Tracey turned to Nick Butler to create this six-wheeled flight of fantasy that boasted two Rover V8s sited in parallel which were controlled by a drive-by-wire system. Butler, the incredibly inventive man behind Auto Imagination, fashioned the chassis and the super-swoopy glassfibre body, the Sonic being a cover star the world over in 1981-82.
Gold Cirrus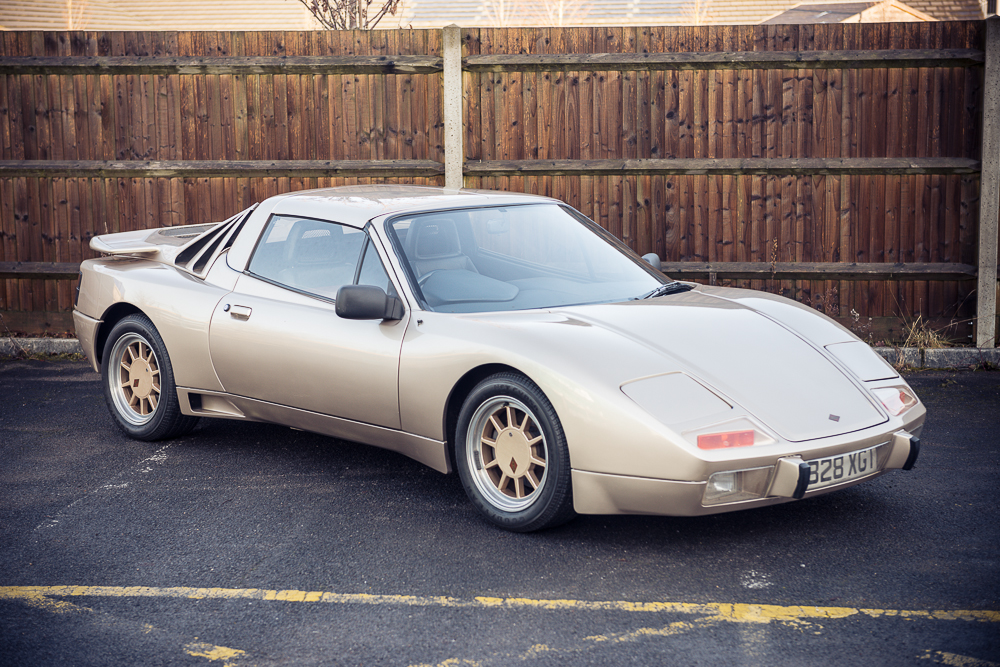 This would-be supercar was another Nick Butler creation, and one that was rapturously received in the early 1990s. Created with volume manufacture in mind, it boasted a spaceframe-type chassis, a fuel-injected Rover V8 amidships, and permanent four-wheel drive. The composite body was bonded to the chassis, the brochure making much of its apparent strength ('8200 Newton Metres per degree twist'). With the likes of Top Gear singing the car's praises, there was every reason to believe the Gold Motor Company might flourish. Sadly, only two Cirrus prototypes plus one incomplete car emerged from the Surrey works. One actually appeared for sale with Classic Car Auctions back in 2017.
MG RV8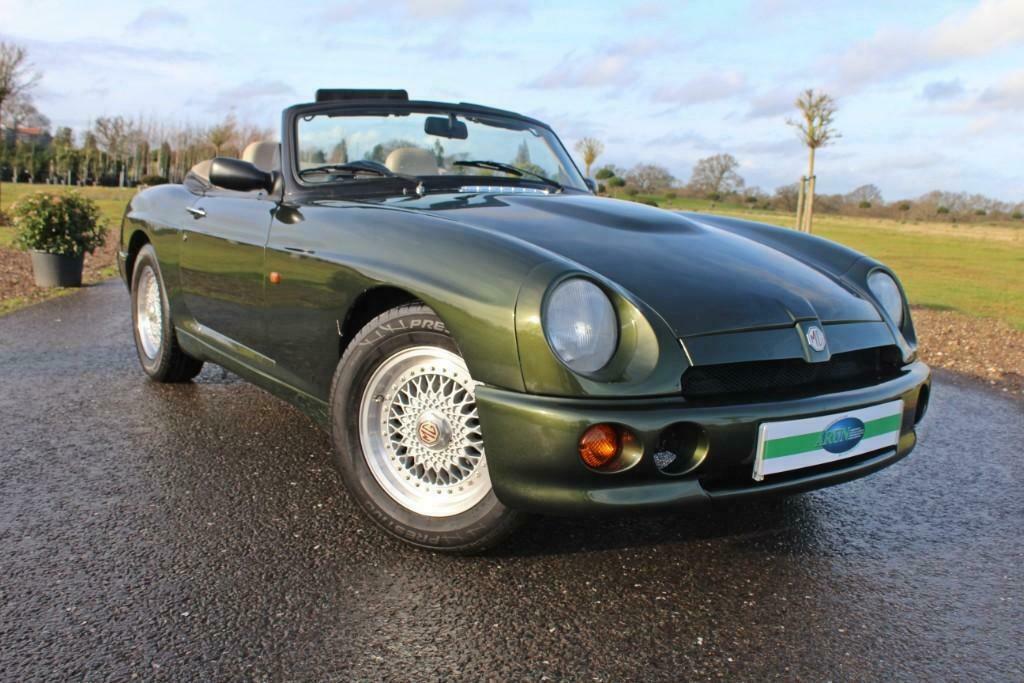 Before the MGF came the RV8. If nothing else, it served its purpose in reminding the world that MG stood for more than sporting saloons and hot hatches. Announced in 1992, and derived from the MGB, the build was made possible due to British Motor Heritage remanufacturing the MGB bodyshell. The RV8 was powered by a 3.9-litre unit allied to a five-speed gearbox, proprietary parts stretching to Porsche headlights. The considerable amount of hand-finishing required regulated numbers made, as did the thumping price tag that was equivalent to around £57,000 in today's money. Of the 1983 cars produced to 1995, 1583 were sold in Japan, although many have since been repatriated. The car pictured above is one such import, currently for sale on eBay.
Westfield SEiGHT
The Rover V8 has powered countless kit cars over the years, but few were as extreme as the SEiGHT. Inelegant name aside, this V8-engined variant of the regular wide-bodied SEi had plenty to commend it, not least explosive performance. Launched in 1991, the factory demonstrator was equipped with a 3.9-litre unit packing a quad Dell'Orto carburation setup. This equated to 270bhp at 6000rpm, 270lb ft of torque at 4500rpm, and a 0-60mph time of 4.2 seconds (assuming you could temper the inevitable wheelspin). Offered in rolling chassis form rather than as a component package per se, variations of theme subsequently employed larger displacement units to 2010. The car you see here, with a standard 3.9-litre unit, fell short of its reserve on Bring a Trailer in 2019.
Read more
9 British cars that made it big at the Geneva 'show
The dazzling Lotus Elise is 25 – do you know these 25 facts about Britain's game-changer?