I'm not a betting man, but I do enjoy the odd flutter. Not on the horses or the result of a football match, you understand; I like to chance my arm at the cheap car casino. Roll the dice at the banger roulette. Go for broke at the… well, you get the picture.
It's an obsession. The thrill of the chase. The winner takes it all; the loser is left standing in the rain next to a stricken motor on the inner ring road. With apologies to Benny and Björn.
How much is your car to insure? Find out in four easy steps.
Get a quote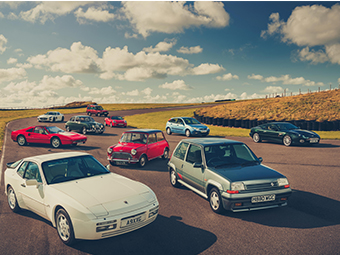 Taking a chance on a car at the bottom end of the market isn't for everybody. Manufacturer warranties are a distant memory and service histories have more holes than a pre-election manifesto; it's a world away from the perceived safety of buying a new or 'approved used' car on a three-year PCP deal. But what if I said it was possible to buy an unexceptional classic – with liberal interpretation of 'classic' – for less than a single monthly payment on a new car? Would you believe me? Well, it's true, and parked outside my home is the evidence to prove it.
I purchased my 1998 Renault Safrane unexceptional classic for £200 in December 2019. An impressive 18 months and one fresh MoT later, the Safrane has exceeded all my expectations. The odometer flickered past 135,000 miles only last month, a milestone it wouldn't have seen had the previous owner weighed it in for scrap. Aside from an MoT, a pair of wipers and a set of tyres (fitted through desire rather than necessity), the Safrane has cost me nothing in repairs or maintenance. I'm touching the Safrane's faux-wood trim when I say this; you can never be too careful when you're running a French car from the 1990s.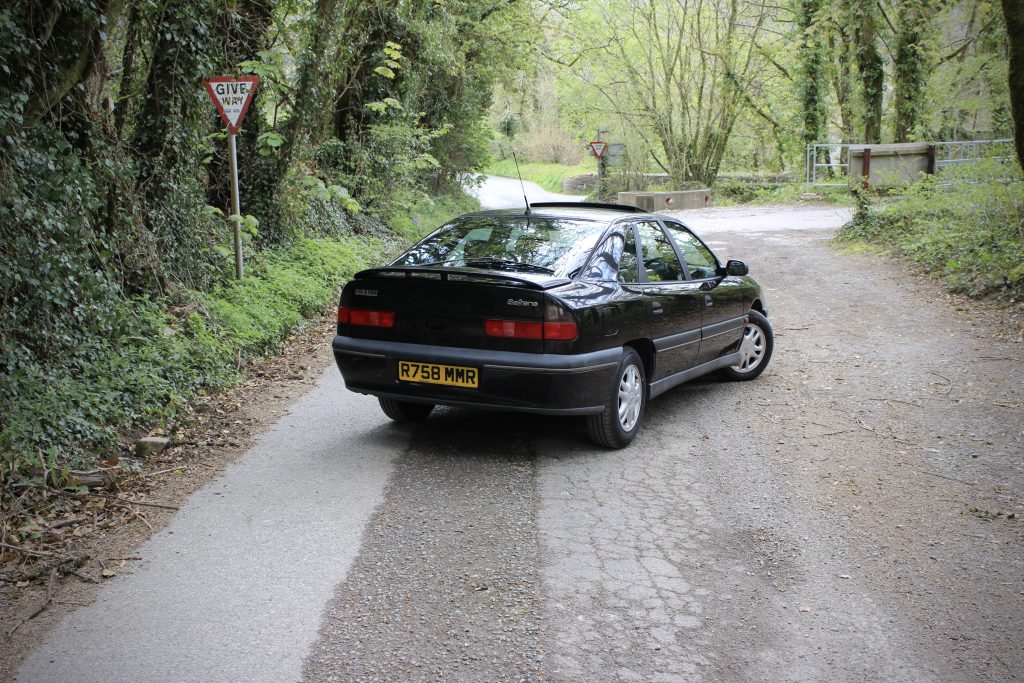 With the benefit of hindsight, travelling 200 miles to collect a £200 Safrane on the last Saturday before Christmas was a risky move. I've seen more expensive examples riddled with terminal rust and others with more electrical gremlins than a warehouse of Lucas components. There's a reason why, at the last count, there were fewer than 70 Safranes on the roads of Britain. Even for a French barge, that's a surprisingly low figure; it won't be long before the Safrane is rarer than its predecessor,the Renault 25.
I might be guilty of adding some false jeopardy to this tale. A friend in the motoring writing community alerted me to the Safrane's whereabouts. I can't remember his exact words, but the email mentioned my irrational love of French tat. He asked if I knew of anyone who'd be interested in saving the Safrane from the scrapyard, probably knowing full well it would trigger something in my head. Normal people would run a mile. I could think of little else for the rest of the day.
The owner had enquired about scrap value, but he loved the Safrane too much to send it to the crusher. Over 20 years of ownership, he'd spent a small fortune on service and maintenance at a Renault specialist in London; a no-expense spared approach kept the fancy French barge alive. Peruse the MoT history online if you fancy a surprise; I had to double check that I was looking at the right car. After a long conversation with the owner, I knew that the return journey would be no riskier than relying on the rail network at Christmas. Besides, not even the seats in first class are as comfortable as travelling in a Renault Safrane. You can insert your own joke about sitting comfortably while you await the arrival of an AA van.
At this point I should add I've been here before. My other cheap success stories include a 2004 Renault Laguna II Sport Tourer (£100), a 1997 Toyota Camry V6 (£300) and a 1999 Renault Mégane Convertible (£500). The Laguna had a new MoT, the Camry was given a fresh ticket with no advisories in January 2021 and the Mégane has provided five years of almost trouble-free service. Even the roof still works (thank you, Karmann). A Renault Clio Baccara bought unseen for £400 was less successful, but I blame myself for breaking my own cheap car buying rules. I'd provide the gory details, but my understanding wife might be a little less understanding if she stumbles across this story. Instead, I'll offer a Saab 9000i (£420), Honda Accord Mk2 (£150) and Peugeot 406 Coupe (£150) as further evidence of good, cheap motors lurking in the depths of the used car swamp.
With one eye on the Hagerty Festival of the Unexceptional, do you fancy taking a plunge? There are a few things you need to consider before grabbing a snorkel.
Only gamble what you can afford to lose. One of the joys (yes, joys) of running a budget motor is that if the worst does happen, you simply dust yourself off and go again. In some ways, spending £200 on a used car is no riskier than splashing £2,000 or even £20,000 on something flash. The same principles of buying a used car still apply, it's just that you have less to lose. Don't set your bar too high; the chances of finding a candidate for taking honours in the Concours de l'Ordinaire are slim to zero. Instead, focus on cars from around the turn of the millennium, as these are lost in a kind of used car twilight zone. Not old enough to warrant interest from the classic car industry, but off the radar of those who prefer the prestige of having something new on their driveway.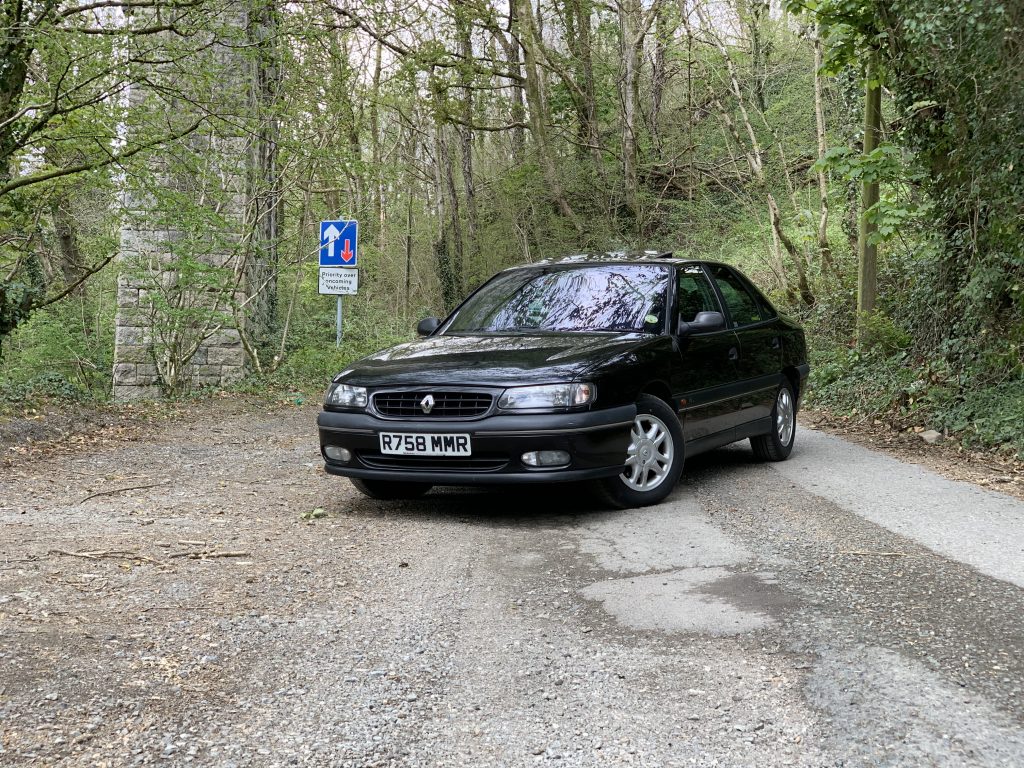 Don't get too attached to a particular make or model. You might not fancy a 2003 Toyota Corolla for £500, but it's a safer bet than a BMW 3 Series of an equivalent value. Use the free online tools at your disposal to build a profile of the car and its seller; you don't require the investigative skills Superintendent Ted Hastings to peruse the MoT history. Look closely at the images and study the advert description for clues. Faded paintwork, ripped seat bolsters and a bonnet with more pockmarks than a teenager's face are not reasons to walk away. Evasive answers to direct questions, a short period of ownership and a worrying MoT history most certainly are – even when you're spending £200 on a car. Buy the seller as much as the car. If you don't get a good feeling about the vendor, it's probably time to walk away.
Finally, your chances of bagging a car for a bargain price are greatly reduced by the time it hits the classifieds. Cars with 'flipping' potential will be snapped up by speculative dealers, before being photographed on a white background and sold for inflated prices. Cheap cars don't stay cheap for long on eBay, while the rise of online auction houses threatens to take the fun out of fishing for tat. Facebook Marketplace has become the modern equivalent of the 'bargain basement' section when Auto Trader was still a magazine. There's an awful lot of rubbish on the site, but you need to sift through the dirt before you find gold.
Other goldmines include supermarket noticeboards and overheard whispers in the corner shop. My best cars were sourced before they were advertised for sale, although it helps when you have a reputation for rescuing mundane and undesirable motors. My Laguna was secured after a chap sided up to me at the village fête and said: "I hear you're the guy who likes crap cars." He had a point.
To me, the Hagerty Festival of the Unexceptional isn't an event, it's a description of my eBay watchlist and the cars I hold dearly. For a little money, money, money, you too could live the cheap car dream. Spending no more than is necessary is the name of the game.
Read more
Who wants to live for ever? The Austin Metro did
Unexceptional classics: Executive car edition
11 cars to get you gently excited for the 2021 Hagerty Festival of the Unexceptional