Robert Opron, the French designer behind a host of incredible creations for Simca, Citröen, Renault and Fiat, passed away at the end of last month, aged 89.
Born in Amiens into a military family, Opron spent much of his youth in North Africa, but returned to France to study architecture, painting and sculpture at the École nationale supérior des Beaux-Arts in Paris. His career as a designer took almost as many twists and turns as his passion for aerobatic flying. After a first job as an industrial designer, Opron briefly moved into the aviation industry, working on the Nord Atlas military transport plane before starting at Simca in 1958 where his first significant job was to design the 1959 Chambord Présidence – a V8 cabriolet used by President Charles de Gaulle.
How much is your car to insure? Find out in four easy steps.
Get a quote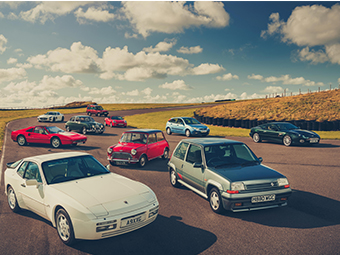 Opron also penned the Simca Fulgur concept car which included such future fantasies as radar obstacle detection and gyroscopic stabilisation decades before the technology would actually be available. Simca let Opron go in 1961, but under his severance agreement he wasn't allowed to go to another car maker and so took the job as Director of Style at a homeware manufacturer called Arthur Martin until he was free to join Citröen in 1962. It was during his 13 years there that Opron made his biggest impact on automotive design (as you will see below), before he moved on to Renault in 1975. He then moved to Italy, joining Fiat until retiring in 1992. For the best part of the next decade Opron offered his services as a consultant, although the little Ligier voiturette micro cars he designed are hardly what he will be remembered for.
Instead, let's focus on his legacy – the most beautiful, the most controversial and the most important of Opron's creations, as we celebrate this gallic genius.
Citröen SM
Opron was involved with the second facelift of the DS right at the start of his Citröen career, but it was the quirky collaboration with Maserati that made his name. The avant-garde two-door SM (above) of 1970 was both breathtaking and wind-cheating. With a drag coefficient of just 0.26, a Kamm tail rear, faired-in rear wheels and teardrop proportions, courtesy of a wider track at the front than the rear, it was like nothing else on the road. The powerful Maserati V6 engine made it the world's fastest front-wheel drive car at the time, while Citröen's trademark hydropneumatic brakes made it one of the quickest to slow down as well. The US was the SM's biggest market, with some 2400 cars being sold out of a grand total of almost 13,000 built until 1975. Not a commercial success, then, but what a machine.
Citröen GS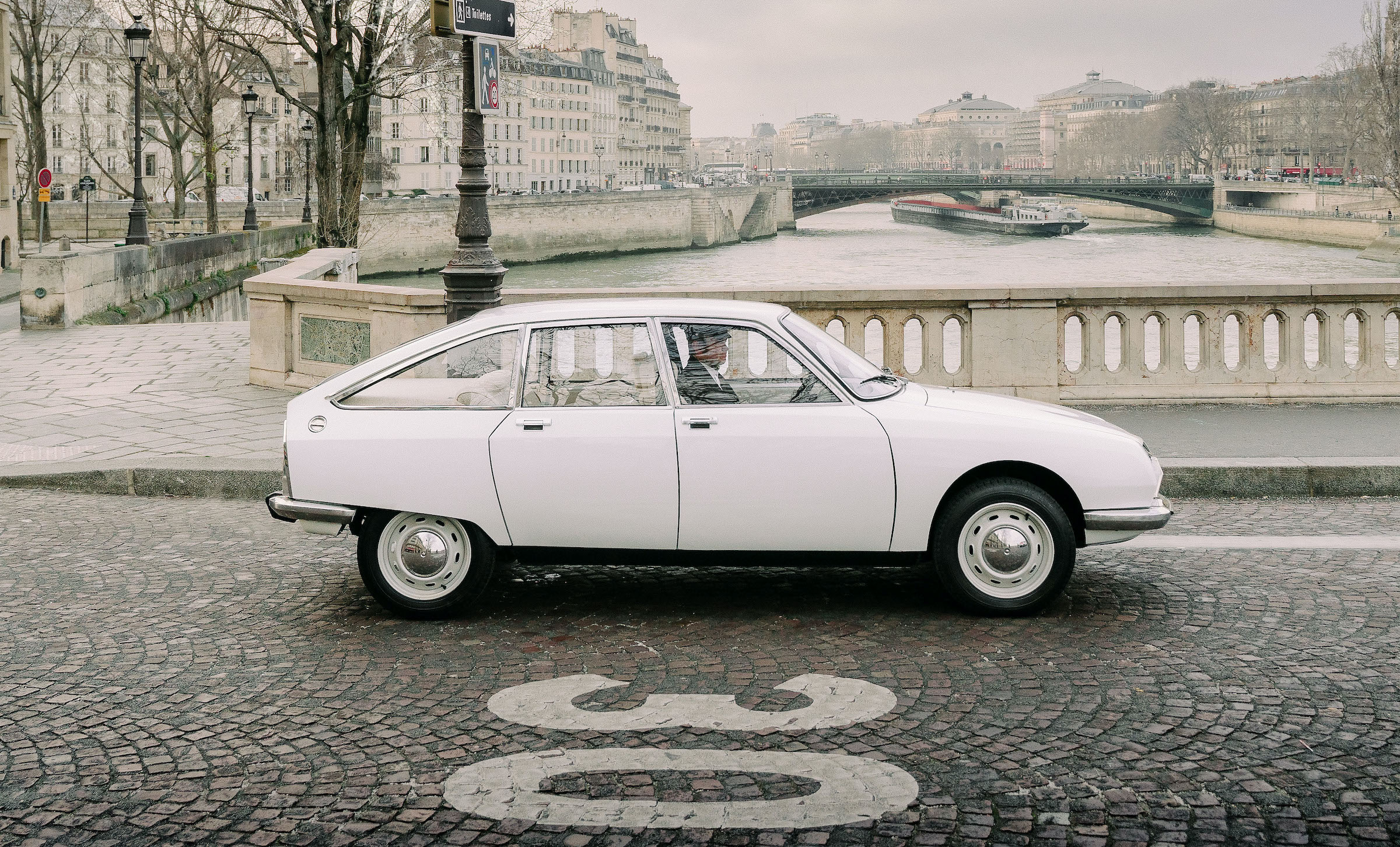 When it comes to numbers the GS of 1970 simply dwarfs the SM. Launched in the same year after an extended 14-year development, the GS would go on to last 16 years and sell over 2.5 million units. Once again Opron targeted aerodynamic efficiency, but this time it was to make the most of the car's one-litre flat-four engine. It shared the faired-in rear wheels with previous sleek Citröens but was taller and its four-door design more utilitarian. The GS is also notable for being the only volume production Citröen to be fitted with a Wankel rotary engine. The Birotor, developed with NSU, was expensive, thirsty and only 847 were built before Citröen withdrew it and even tried to buy back and scrap the few that were sold.
Citröen CX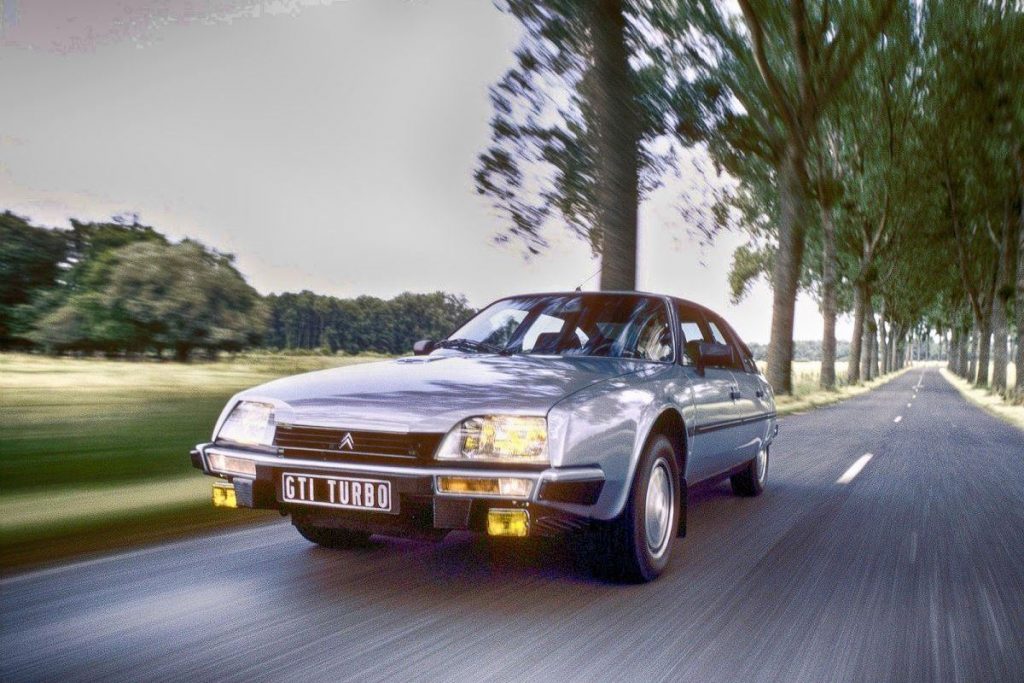 The 1974 CX is said to be Opron's favourite. This large fastback was perhaps the best of both worlds – almost as aerodynamic and exhilarating to look at as the SM, but with even more grace and space than the GS. Opron's design was so far ahead of the opposition that even when the CX ended production in 1991 it still looked futuristic. Although the CX was originally to have been powered by the Birotor engine, thanks to its failure in the GS the CX had a conventional inline four-cylinder instead. With its hydropneumatic brakes and suspension the CX had the chassis to match the SM, and eventually received the power it deserved when the GTi Turbo arrived in 1985. Citröen had designed the CX for the US market but it was never officially sold because the National Highway Traffic Safety Administration banned cars with height adjustable suspension. Nonetheless over a million CXs were sold during its long and healthy lifespan.
Renault Fuego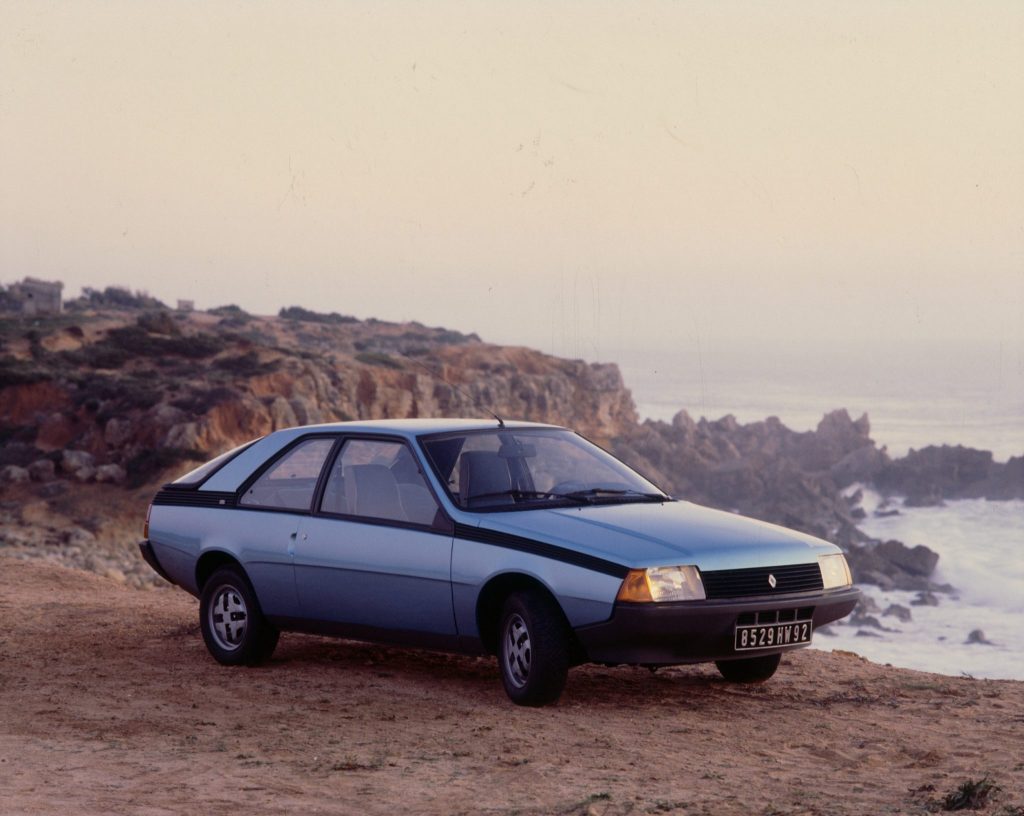 When Opron moved to Renault his initial task was a redesign of the Alpine A310 which he worked on with McLaren F1 designer Peter Stevens. The Fuego coupé of 1980 was the first ground-up new car to be designed under Opron's watchful eye. Michel Jardin actually penned the shape, which placed the emphasis on Opron's favoured aerodynamics. In fact the Fuego was one of the first mass-produced cars to be designed with the aid of a wind tunnel, resulting in a Cd of just 0.32. Other Fuego firsts included remote central locking, and audio controls mounted on the steering wheel. The Fuego was even sold in the USA by AMC dealers, where it was only offered with the most powerful 2.2-litre or 1.6-litre turbo engines.
Renault Espace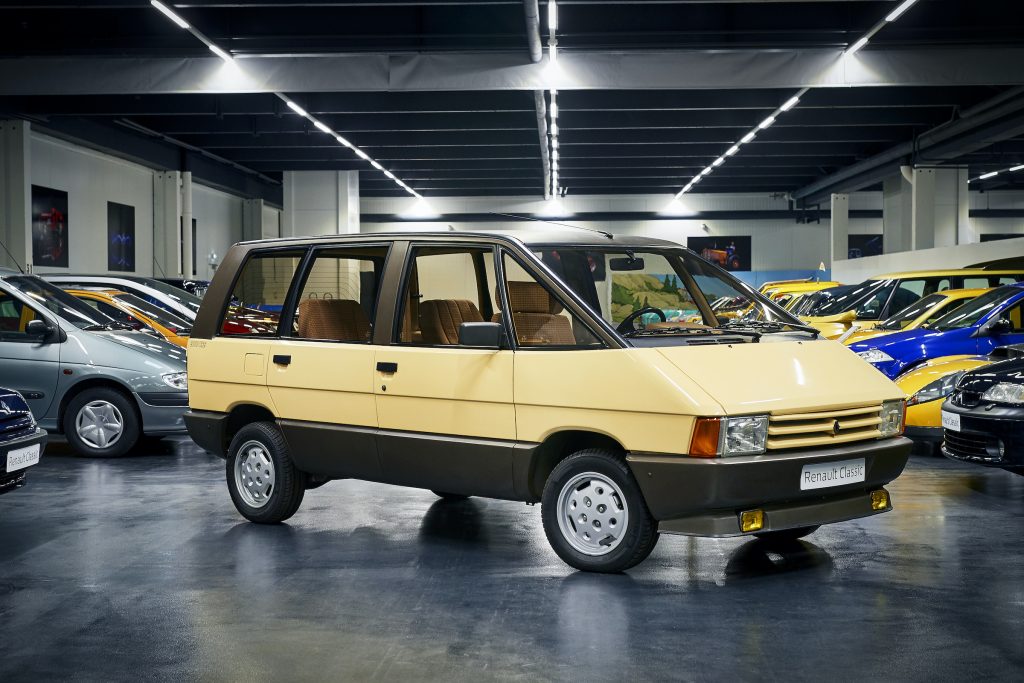 The design of 1984's monobox Espace people carrier is credited to British designer Fergus Pollock, but it's a sketch that Opron made while working at Simca that is believed to have inspired him. What is certainly true is that the Espace made its debut while Opron was in charge at Renault and the fibreglass-bodied MPV went on to create a whole new marker for family-haulers in Europe. Sales were slow initially, but the car spawned four further generations of Espace and, for a time, no manufacturer would be seen without an MPV in its lineup.
Alfa Romeo SZ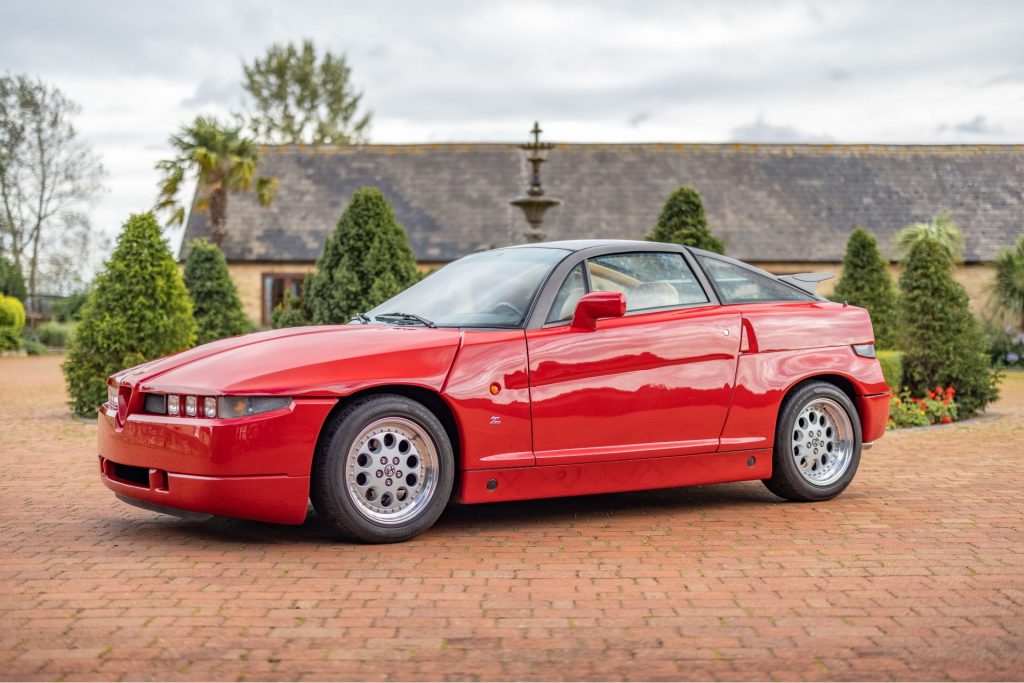 It's known as Il Mostro, The Monster, but to our eyes the 1989 Alfa Romeo SZ represents Opron's finest work at Fiat. Despite the Zagato badging on the car, the famous Italian styling house didn't actually design the SZ. Instead Opron's initial drawings were taken on by Antonio Castellana at the Fiat design studio who put the finishing touches to this bonkers sports car based on the Alfa Romeo 75 saloon. Powered by Alfa's famous three-litre V6, with a rear transaxle gearbox and lightweight composite bodywork the SZ actually exceeded the initial planned production run of 1000 units.
Via Hagerty US
Read more
This Citroën Visa Chrono makes every journey a special stage
Citroën built and tested a helicopter with twin-rotor Wankel power
Magnifique! 60 years of the world's most-loved Renault