The two biggest surprises at Bonhams Goodwood Revival sale this year were both Jaguars. One was an XJ220, a long-underappreciated, notoriously difficult-to-maintain exotic that never sold well and was quickly overshadowed by its peers when new. It brought a record price for the model. The other Jag was a D-Type – one of the most beautiful, most successful racing sports cars ever to come out of Britain or anywhere. Yet it brought a curiously cheap price. The lowest we've seen in years, in fact. Of course, these two cars are very different from one another, despite their shared badge – yet there's something to be learned by examining these sales together.
The XJ220 at Goodwood was one of only about 275 built, and it retailed for about £470,000 back in the day. Most XJ220s out there are still clean with low miles, but this one was a standout. A German-delivery example, it showed 613 km (390 miles) from new and, condition-wise, appeared perfectly frozen in time. Even better, it received an engine-out service in 2019 by specialists Don Law Racing. Its Monza Red paint is also relatively rare.
How much is your car to insure? Find out in four easy steps.
Get a quote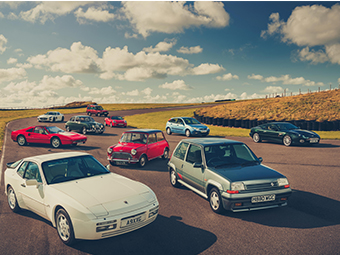 It's an exceptional car, so it deserved an exceptional price. It got one: £460,000 all-in. That's a world auction record for an XJ220, which is interesting when you remember many other 1980s–1990s exotics with similar performance have been seven-figure collector cars for a long time now. That's partly because the Jaguar suffered the double whammy of a poor first impression and bad timing in the marketplace.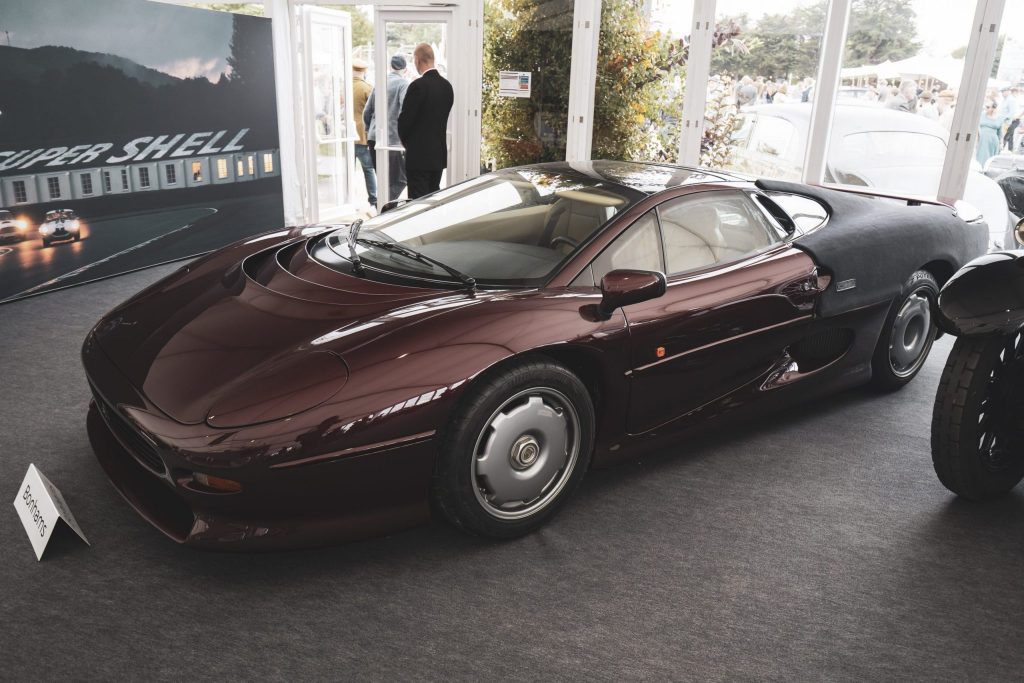 Jaguar's prototype for the XJ220 hinted that its upcoming supercar would be an all-wheel drive monster with a fat V12 engine. The car you could actually buy was two-wheel-drive and had half as many cylinders. That, understandably, disappointed some people who had already placed orders. The XJ220 also came out just in the nick of time… for an economic recession. And its world-beating 217-mph top speed was only big news for about a year, when the McLaren F1 burst onto the scene and stole everybody else's thunder.
Add in the fact that XJ220s are very complicated and expensive to service, even by supercar standards, and it starts to make sense why these cars were tough to sell when new and haven't quite had their day as collector cars, either. This sale, the model's new high-water mark, may mean that purgatorial period is starting to change. Or, maybe, demand for analog exotic cars has got so high that anything with a manual gearbox, a 200mph speedometer, and a low odometer reading is a hot commodity.
The D-Type at Goodwood, meanwhile, came from a much more illustrious part of the Jaguar lineage. The D-Type gave Jaguar three straight wins at Le Mans from 1955 to 1957, not to mention dozens of other race wins. Legendary designers created it and legendary drivers piloted it. Long nose or short nose, tail fin or no tail fin, it's one of the prettiest cars on four wheels. It's also eligible for some of the most prestigious, high-profile vintage racing and driving events in the world, so it's no wonder that prices for D-Types stretch well into the millions. Where a particular car falls into the range of D-Type values, though, depends on history, provenance, and authenticity.
This D-Type, which presented as a used but well-kept race car, brought just £799,000. That may have made it the most expensive lot of the Goodwood Revival sale this year, but it sold well under its low estimate and is the cheapest genuine D-Type we've seen at auction in a long, long time. In fact, the price is closer to what good D-Type replicas bring. A factory D-Type continuation car actually sold for more (around £975,000) at auction last October.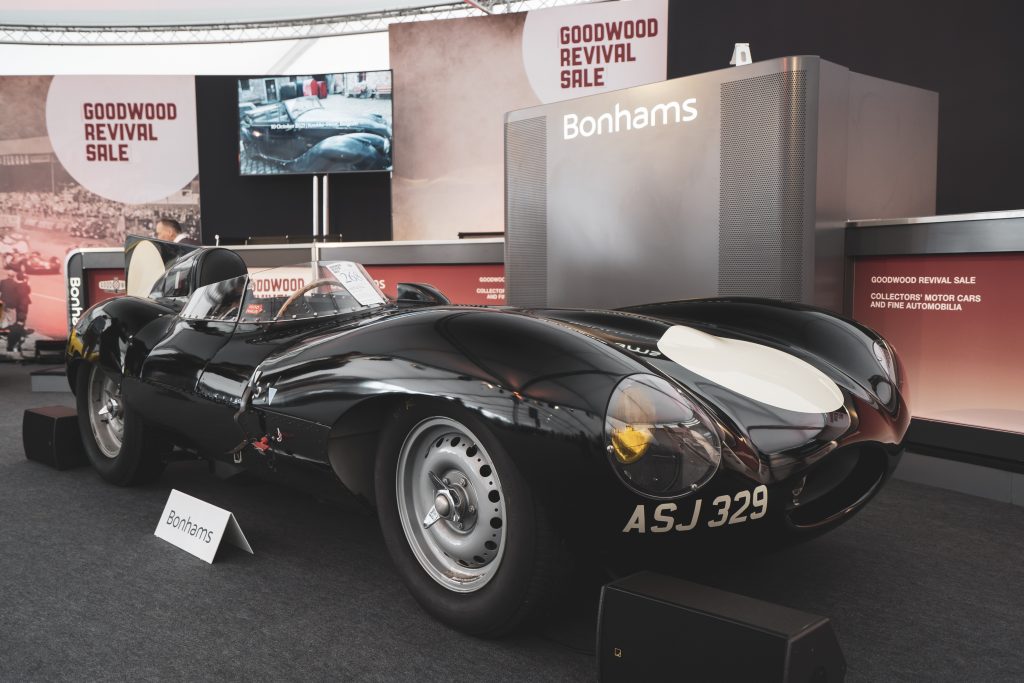 So what gives? Well, as mentioned above, it's all about history and authenticity, and this car had red flags in both categories. It was represented as one of the 18 D-Types that went to factory teams but it did so with a different chassis number than it wears today and it was wrecked in 1956 while under privateer ownership. The rest of the car's early history is a bit convoluted and not 100 percent clear, but the D-Type sitting under the tent at Bonhams was assembled in the 1980s from assorted original and reproduction parts, with some restorative work in more recent years to make it as authentic as possible.
Reassuringly, it gets a pass from the FIA for historic competition and it has already been accepted to (and participated in) top-tier events like the Mille Miglia and Goodwood Revival. So even though the car is a bit of a bitsa with plenty of question marks and caveats, it's a serviceable D-Type that the new owner gets to race against famous Ferraris, Maseratis, Astons, and other Jags. For that reason alone it seems like a solid value at this price.
So, as always, the details of the individual cars tell us a great deal. Originality and provenance matter, whether your Jaguar comes from the Anthony Eden or the John Major era. Yet these sales also reflect larger shifts in the hobby. The number of people willing and able to spend millions on 65-year-old British race cars isn't growing. The number of people willing and able to spend six figures on an underappreciated supercar from their youth in the 1990s is. Even at Goodwood, which is dedicated to preserving racing's glorious past, one can feel those winds of change.
That's not to say that an XJ220 will ever be worth as much as a D-Type. They are apples and oranges, remember. But if these two results are any indication, the gap between them may continue to shrink.
Via Hagerty US
Read more
Cheddar Gorgeous: 10 times Britain perfected the wedge car
Your Classics: Dr John Liverton's Jaguar Mk II is perfect for the Le Mans run
The One That Got Away: Nick Whale's racing E-Type, CUT 7