Somewhere, there's a photograph of me sat on a trunk next to EOJ 22L, a willow gold Rolls-Royce Silver Shadow. It was taken on my first day at boarding school, which was the last day of happiness in my childhood.
I was nine and three-quarters years old when my parents decided to send me away to Repton Prep school in south Derbyshire. At the time, I thought how great, how exciting – I had no idea what I was in for.
How much is your car to insure? Find out in four easy steps.
Get a quote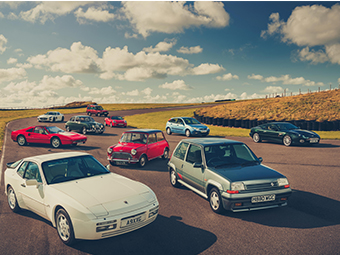 I remember the journey there, the smell of EOJ 22L's walnut and leather interior, and going up the driveway to Foremarke Hall. It was an imposing building, but EOJ 22L was a big and imposing car. Majestic, very quiet and very smooth. Mum and dad were in the front and I was in the back, quietly observing what was going on.
I was naive to what boarding school was going to be like. I was a bit gangly, a bit geeky and not very good at sport, but arriving in that car made me feel good.
My life changed that day, and EOJ 22L represents that milestone, but it also signified my father's success. In 1973, a Rolls-Royce was the best car you could buy. If you wanted to show that you'd arrived, that was the car to have. Even in the 80s, I spent a brief time working for the comedian Freddie Starr and he would only drive a Rolls because it made a particular statement.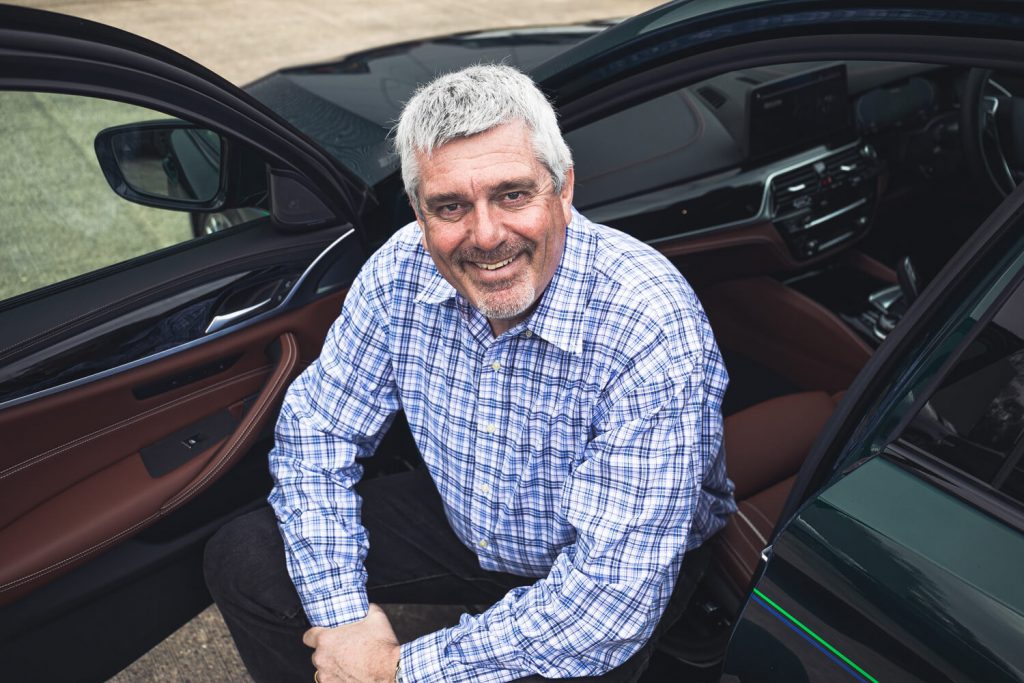 My father was born into a relatively poor family in Dudley in the West Midlands. His mum died when he was 12 and he left school at 14. He cycled 20 miles each way to work on a farm, then got himself established in the car game, wheeling and dealing.
His father, my grandfather, had set up a company building bodies for lorries and trucks in 1937 which my dad took over in the early sixties. He turned it from a small business into a big business and by the seventies he was flying.
When he bought EOJ 22L home I was very proud. A Silver Shadow was seriously expensive and he'd been able to afford the best car in the world through hard graft. He was a clever bloke was my dad, Bill Whale.
He only kept EOJ 22L for a few years. In those days you ordered a new one at the same time you took delivery of your current one if you could afford it, and he could. Back then, turning up in a Rolls Royce showed staff that everything in the business was going well, these days it would be frowned upon. My father was a businessman, he wasn't a petrol head.
Our neighbour, Doug Ellis, also had a Silver Shadow in the same colour. He owned Aston Villa Football Club and was probably the most high profile guy in Birmingham in the seventies, so as a Brummie, my old man was pretty pleased about that. I don't think they went out in convoy but Doug sent his kids to Repton as well, so we used to share car journeys.
Like everybody, my father had ups and downs, but when he died in a horse riding accident in 1990 he owned the biggest private motor group in the UK. It was incredible, he'd done all that himself.
I went on HPI quite recently and EOJ 22L is still around. I'm quite a nostalgic person so I would love to buy it back, but if I couldn't, I'd love to see it and sit in it. I hope it's been maintained and looked after but whatever has happened, has happened and I'd just love to reconnect with it. The interesting part would be to discover where it's been and what it's done – I would never judge. Humans have patina too.
I've been a car dealer since I was 18 so I've owned a lot of vehicles, dare I say a thousand, but there is one that stands out – CUT 7, Dick Protheroe's first E-Type Jaguar. He bought chassis number 860004 when the E-Type was launched, the first seven or eight were built specifically for racing and it has spent its entire life doing just that.
I bought CUT 7 with my best mate, Ian Guest, in 2001. We paid £100,000 for it, £50,000 each. It was in a bit of a state, Ian looked at me and said: "What are we doing buying this scrappy old E-Type? What have you talked me into?". I replied: "Trust me".
We restored it to a beautiful condition and took it to the first Goodwood Revival. It was, and still is, gun metal grey with a pale blue stripe across its nose – the same colour Dick painted the underside of his spitfire during WW2. It no longer wears the registration number CUT 7, that was Dick's plate, it became 636 CJU, but we used to run it with CUT 7 as a tribute when we were out on a circuit.
The car got invited everywhere so we competed across the world and were very successful. We did Le Mans Classic in it twice, and will never forget what happened on the Mulsanne Straight – our lives were in the hands of the gods. We were geared for 160mph and we were pulling 160mph, you could turn the wheel four or five degrees, you could wobble it in your hands, and nothing would happen because the front was lifting so high off the ground, it was surreal. You just kept your foot in and hoped that when you hit the brakes you'd get the steering back. We were half flying and very, very focused.
We decided to sell CUT 7 at auction because I was under pressure to expand my business. The world record for a steel bodied E-Type at that time was £200,000 – we sold it for £350,000.
It's changed hands a couple of times since, and most recently achieved a figure well north of a million – we should have kept it. The real shame isn't missing out on the value increase, it's losing the ticket to the fantastic events that the car gave us. It was a once in a lifetime opportunity.
Ian has never forgiven me of course, because he didn't want to sell it, but he's been my best friend for over thirty years. I now recognise that these things come along rarely and you've got to cherish them.
I would never be able to buy it back because it's too expensive now but I'm happy with the memories. We had four seasons in total and we set a world record when we sold it – we had our moments in the sun. Sometimes you have to just be content, look back and smile.
Read more
The One That Got Away: Mike Brewer's once-in-a-lifetime Lamborghini Urraco barn find
The One That Got Away: Steve Parrish and the Yamaha TD2B that made him partially deaf
The One That Got Away: Paddy Hopkirk's first car