It's nearly a wrap for 2022, a year that finally felt like a return to normality for many of us, despite the best efforts of ongoing global events. What we do in this hobby of ours pales to insignificance against some of the year's big news stories, but it's what we do to feel human – and the joy we get from the people, machines and places can't be understated.
For us at Hagerty UK, it's been another year of growth. You've been reading more of our stories than ever, and with popular automotive presenter Henry Catchpole now on the team – subscribe to our YouTube channel if you haven't already – you're watching our stories too. To everybody who has got stuck in with us this year, by coming to events, providing cars for tests, or just by reading and interacting whether on our media site or across our social channels, we're hugely grateful.
It's been quite a year for car stories too. A barrage of new automotive anniversaries, bigger and better events, road trips, dream drives, controversy, and of course the Hagerty UK Bull Market List. Let's revisit the year that was 2022…
January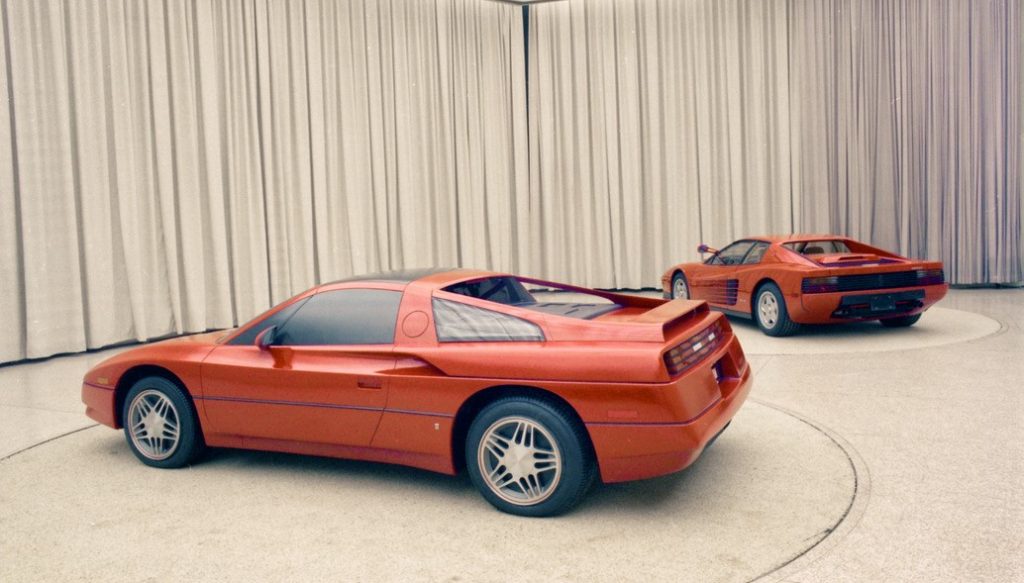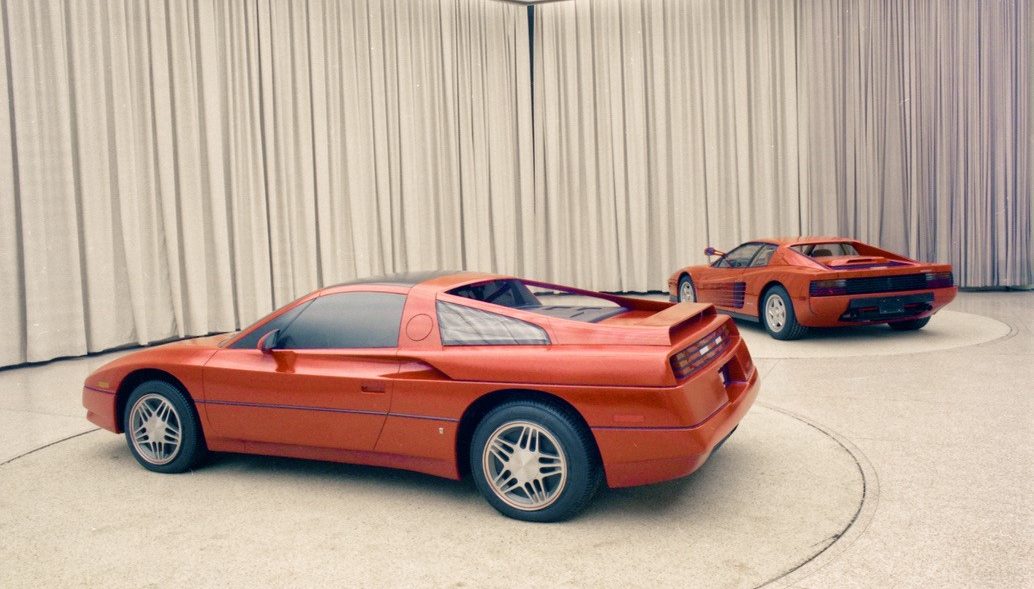 Where better to start the new year than with a look at which cars would be celebrating big anniversaries in 2022? We'll be bringing you 2023's list soon, but there were some significant appearances this year, many of which we managed to cover in greater detail as the months went on.
Perhaps the biggest story of the month was Steve Saxty's look at the Ford supercar that never made production, the GN34. Gordon Murray's T.33, a "diet" version of the T.50, should have more luck, and Gavin Green detailed ten things you should know about the man creating it. If you're going to build a car, you should also know how not to do it, which Rich Duisburg wryly outlined with his short series on How Not To Build A Car.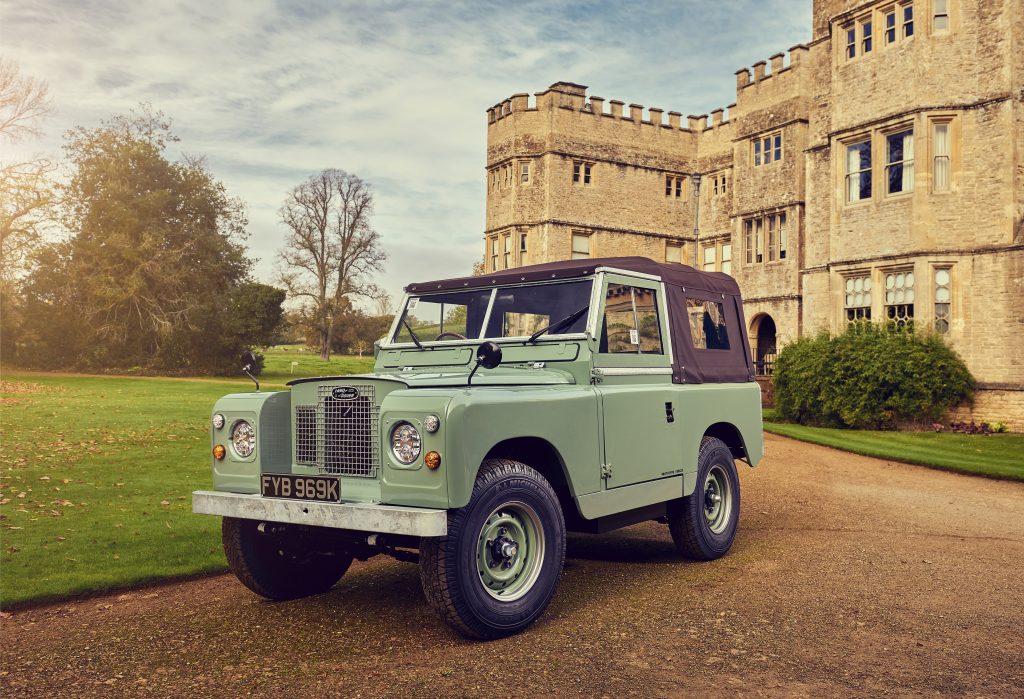 Early in the month we looked at a historical event that, indirectly, kicked off this whole car thing, when Americans struck oil in Texas. The Everrati Series IIA doesn't need it though, being electric, and in Jason Cammisa's Revelations series, he looked at the Mercedes-Benz 300SL – a car more than a few of us would use our last gallon of fuel to drive.
February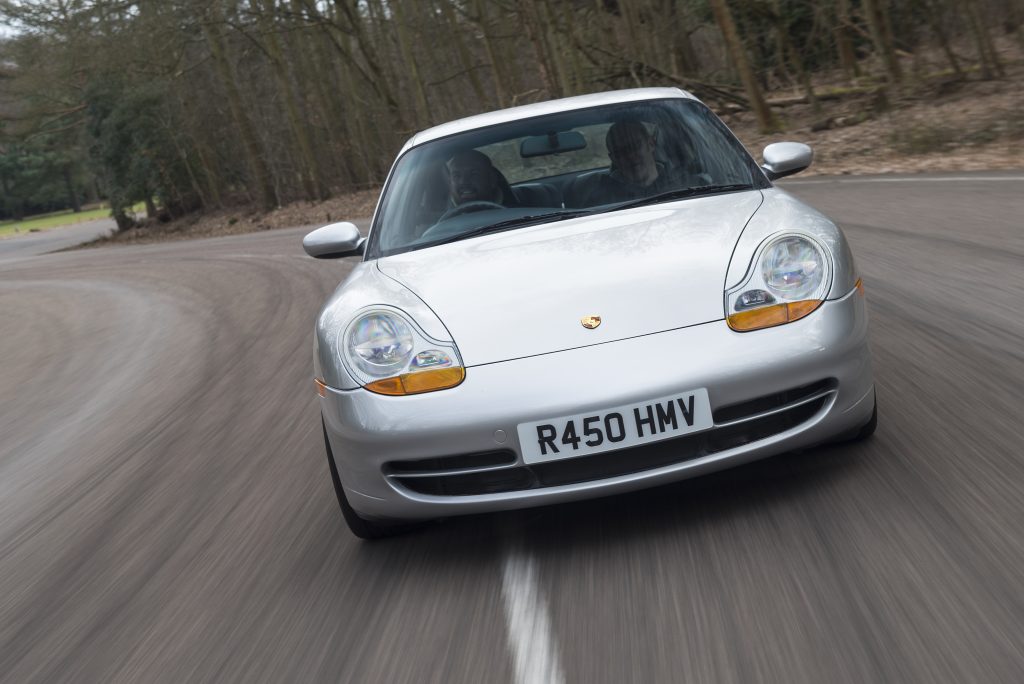 Wonder who got the final Lotus Elise when production ended? Quite appropriately, it was Elisa Artioli, the woman after whom the car was named when she was just a child. If you prefer your British sports cars with three wheels the new Morgan Super 3 was revealed in February, and Nik Berg traced the model's history.
Editor Mills put forward the BMW i3 as a possible future classic, while two emerging, unexceptional classics came under the spotlight: the Ford Sierra in its 40th year, and the Mk3 Vauxhall Cavalier that comfortably deposed it in the market until the Mondeo came along. Richard Heseltine argued that Italian cars are more reliable than their reputation suggests, and James Foxall reminded us of the Ledbury Maestro.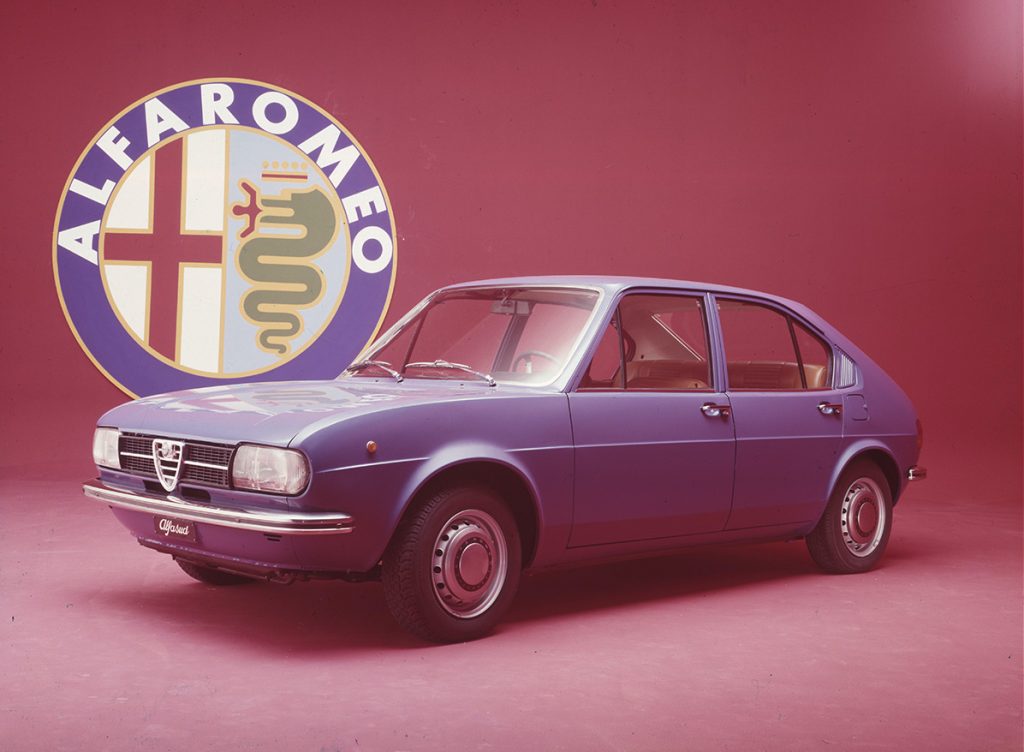 In consumer news the government mulled road pricing, as revenue from VED falls with people buying low-CO2 cars (this one's sure to become a bigger story in future). We're pining for simpler times, like the unveiling of the original MX-5, or perhaps Chrysler's idea for a budget car, the 2CV-styled CCV. Fans of German cars could celebrate 25 years of the Porsche 996, or peer behind the curtain at BMW's secret collection.
March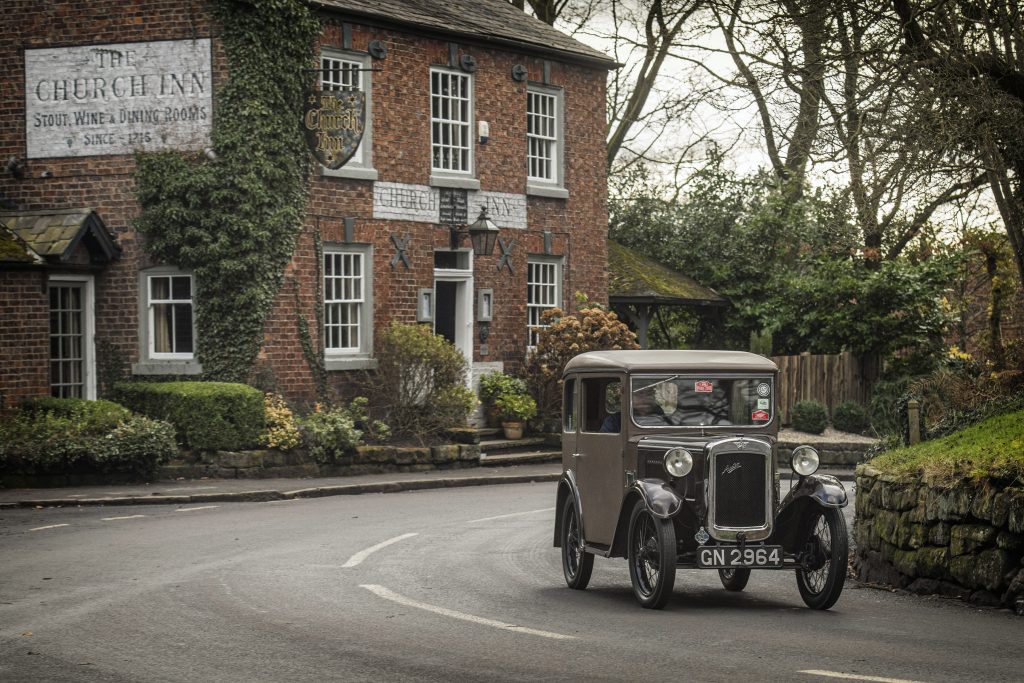 The two big shows in March were Retromobile and the NEC classic car and restoration show, both of which you can read about at the links. One of our favourite cars – if you can call it that – at the latter was this vinyl-bodied Velorex, against which there couldn't be a greater contrast than the Aston Martin Virage 6.3 and the McLaren P1 and Senna we also drove.
Another British manufacturer made headlines in March, when Lotus announced the Eletre – an electric SUV – but bringing things back down to earth, literally, was Richard Acton's piece on attending the Herefordshire Trial with the VSCC – in the 100th year of the popular Austin 7. Charlotte Vowden meanwhile spoke to Terry Smith, a master of the signwriting craft, and a Clio V6 sold at auction for £87k.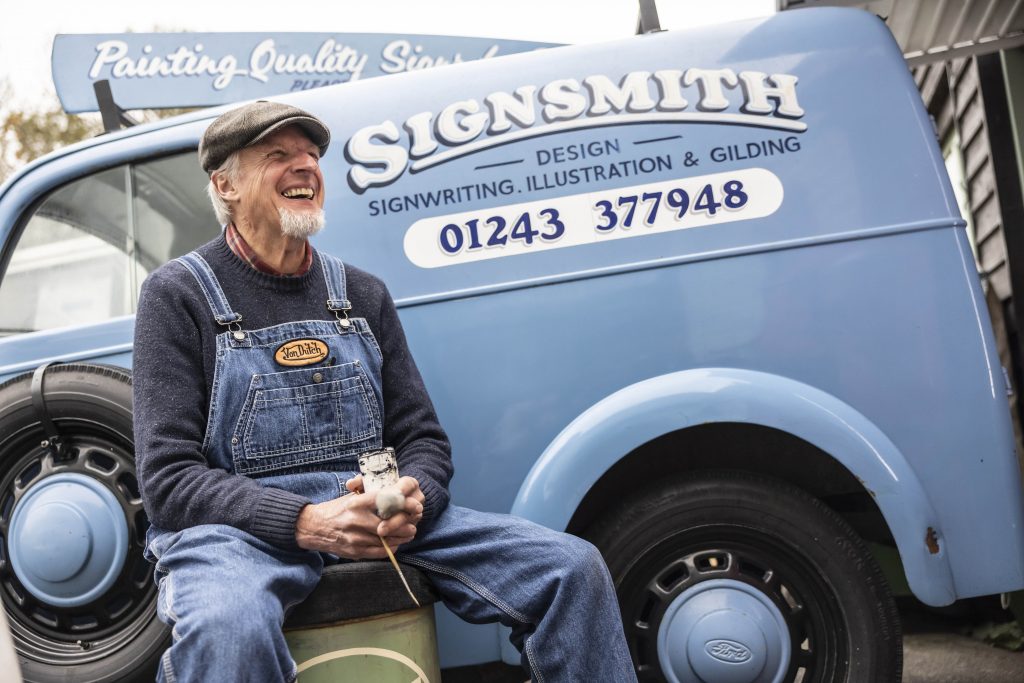 For International Women's Day on March 8th we spoke to four women breaking down stereotypes across the car industry – welder Chloe Sales, podcaster Rebecca Treston, curator Angela Hucke, and motorcycle racer Maria Costello. And we tried out a couple more cars born in Britain: an Electrogenic Mini in London, and a prototype of RML's Ferrari-based Short Wheelbase.
April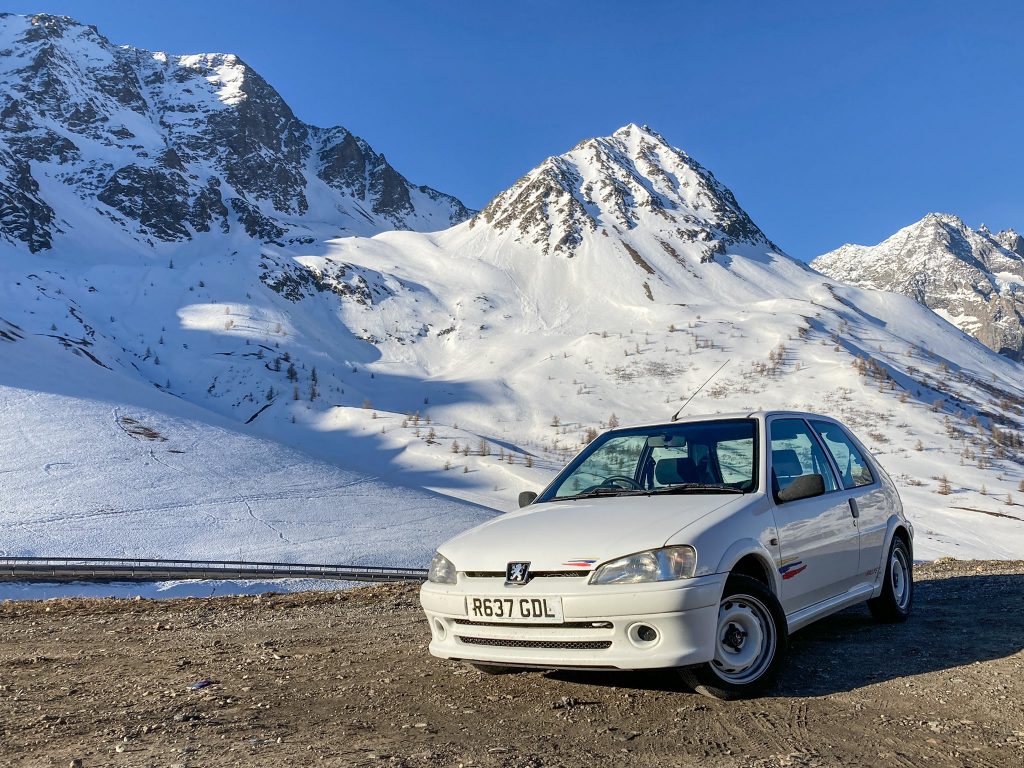 Giles Chapman telling the story of the Peugeot 205 GTI as a 'Sloane Ranger' car was prophetic this month, when French auction house Aguttes auctioned one for an amazing £69,000. We're not sure how many Sloanes would have bought one at that price, but it's a sign of how high the French market in particular values perfect GTIs these days.
We spent a bit of time in France in a different sporty Peugeot, explaining why you should avoid the autoroutes, visiting a run-down roadside car lot, and trying out a Citroën 2CV and Dyane on the same day. Perhaps one day a trip like that might be done on e-fuels, in which Porsche announced a large investment.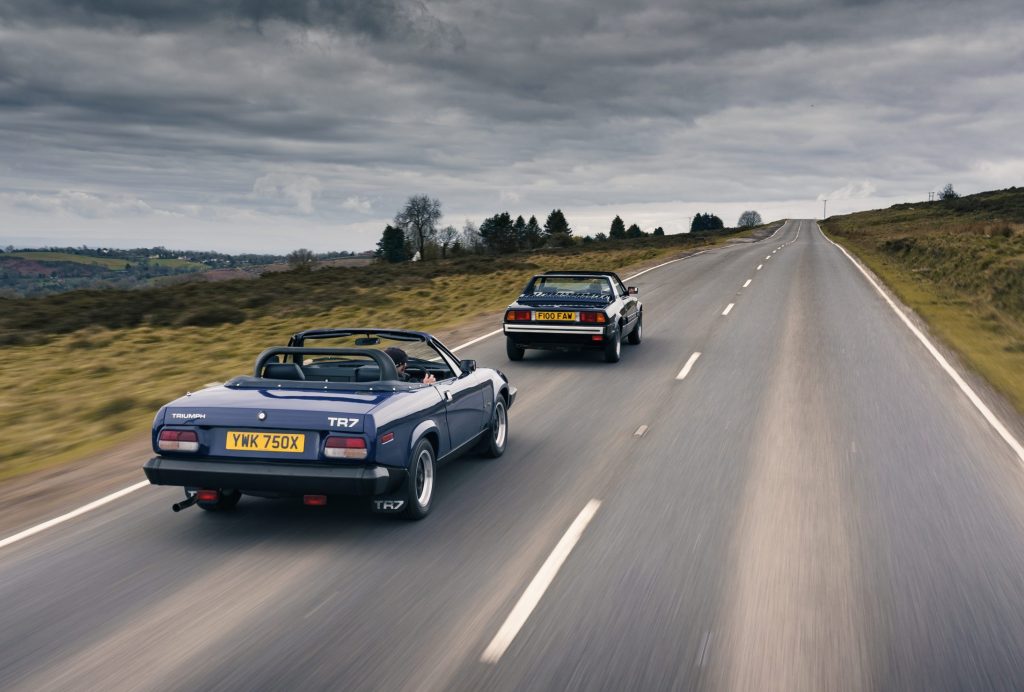 Simon Hucknall got behind the wheel of two 1970s wedges, the Triumph TR7 and Fiat X1/9, and also tried Britain's first 100mph car. Jethro Bovingdon also refereed one of our Retro Rematch features, possibly raising the hackles of a few Honda S2000 owners in the process as it was the TVR Griffith that emerged the favourite. And if you want to steal Norman Garrett's Porsche 914, well… good luck.
May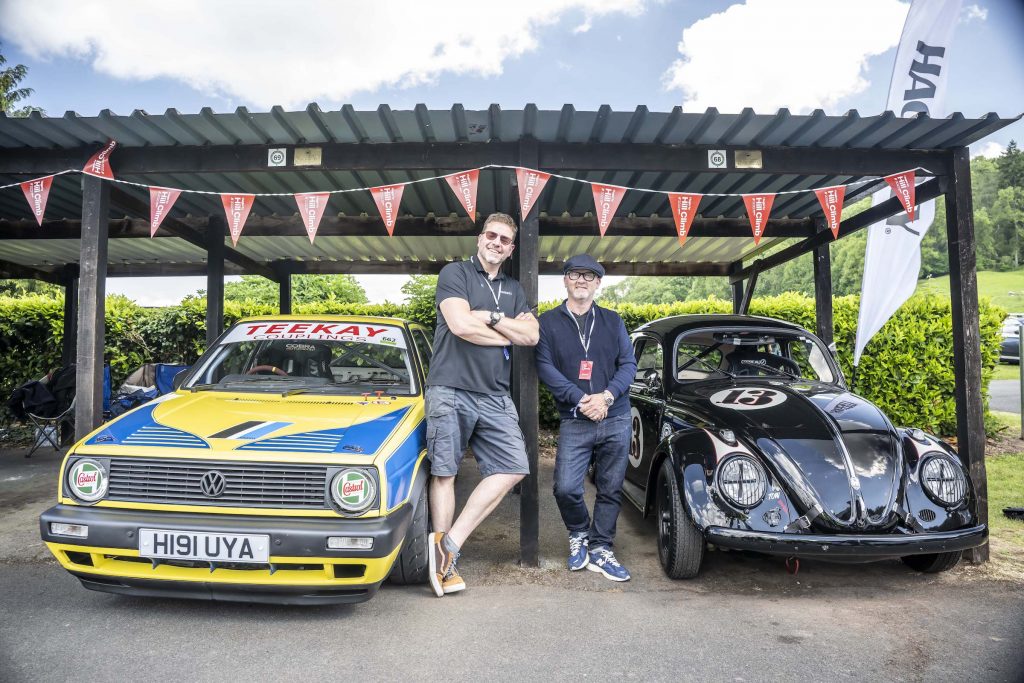 May turned out to be quite busy in 2022. Not least when one of our contributors blamed the Nissan Qashqai for the end of the world, a story that's still attracting comments from both sides today. We wonder whether it will ever attain unexceptional status though – as Hagerty's valuations experts worked out, through statistics, what the UK's most unexceptional car is. Elsewhere, we launched the Power List, to see how much effect celebrity has on values.
But May was also the month of the inaugural Hagerty Hillclimb, which saw some amazing people and incredible machinery turn up. Simon Hucknall squeezed a Lotus Carlton up the hill too, while Paul Cowland and Drew Pritchard had an informal and mostly friendly battle to see whose Volkswagen was quickest.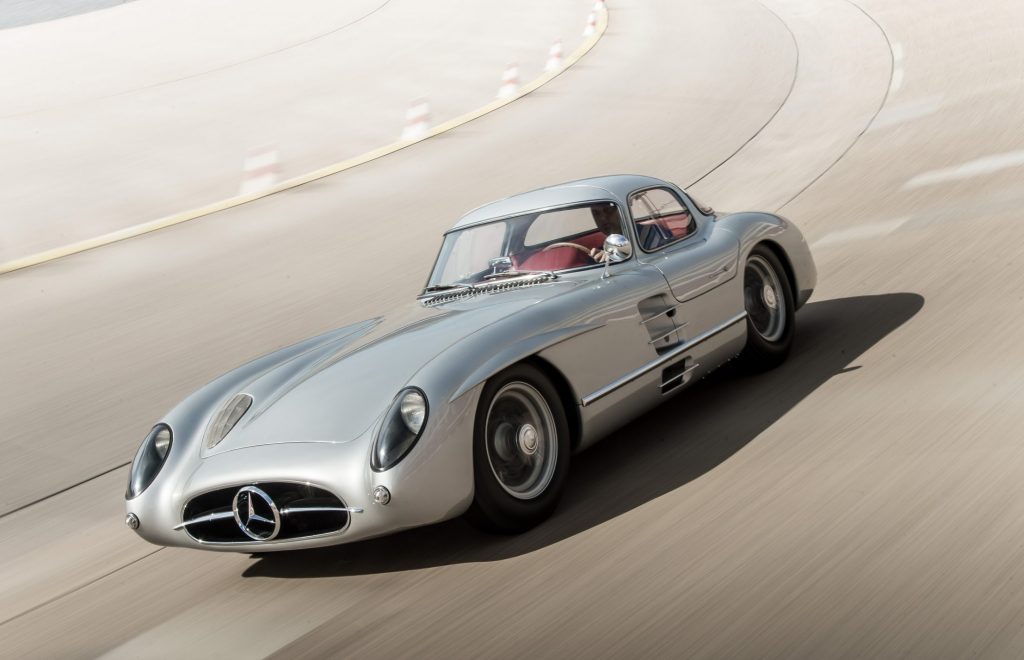 And then our jaws hit the floor. Because on 11 May, Hagerty caught wind of a record sale of a very special Mercedes, the Silver Arrows 300 SLR "Uhlenhaut coupé". Days later, Mercedes and RM Sotheby's confirmed what we'd reported – that the rare racing car had been sold by the factory to a private collector, for €135 million, a cool £115 million. It became the most valuable car in the world, and one of the 10 most valuable items ever sold at auction.
We looked at 7 underrated British modern classics, scrapped a car (and liked it), and highlighted fifty years of Spaghetti Junction. May also saw us drive a Datsun 240Z (with our US colleagues trying the new, not-for-UK Nissan Z), the BMW Z8, and a Lamborghini Countach. Rae Ripple's amazing metalwork also caught our eye.
June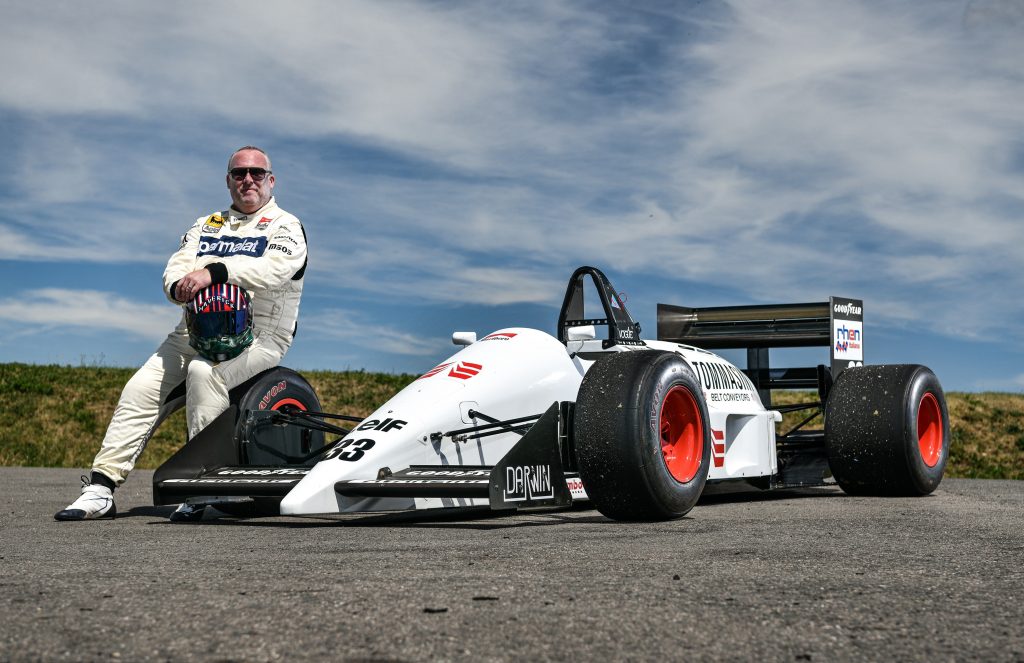 Looking back, we were quite busy driving things in June. As a taster, we got behind the wheel of the Caton Healey restomod, a fantastic original Toyota MR2, the new Emira from Lotus, and the latest Morgan Super 3, replacing the old Three-Wheeler. Not to mention a pair of Porsche 911 2.7 RSs…
We spoke to someone who out-did us on all those counts though, given he'd bought an old EuroBrun Formula One car, after sinking a few birthday beers. We don't know who ended up with Porsche's Dakar support bus, but Jon Burgess did manage to tell the tale of the Furia GT, built much closer to home in Northamptonshire.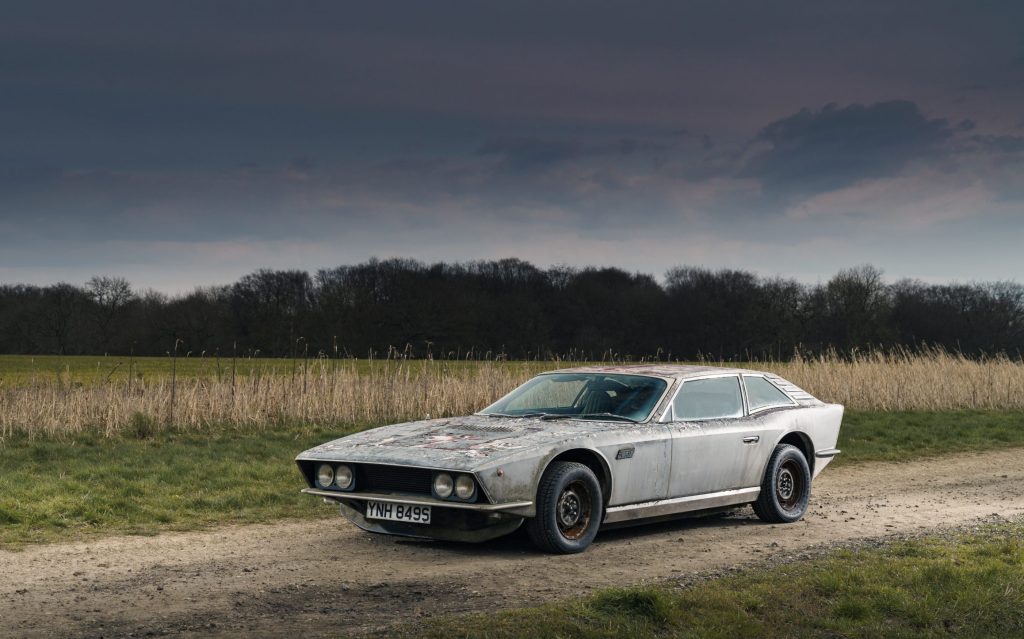 Did you know also the story of the person who "invented" horsepower? Or that it was the centenary of Alpine founder Jean Rédélé's birth? Andrew English's piece on what really defines originality is also well worth a read.
July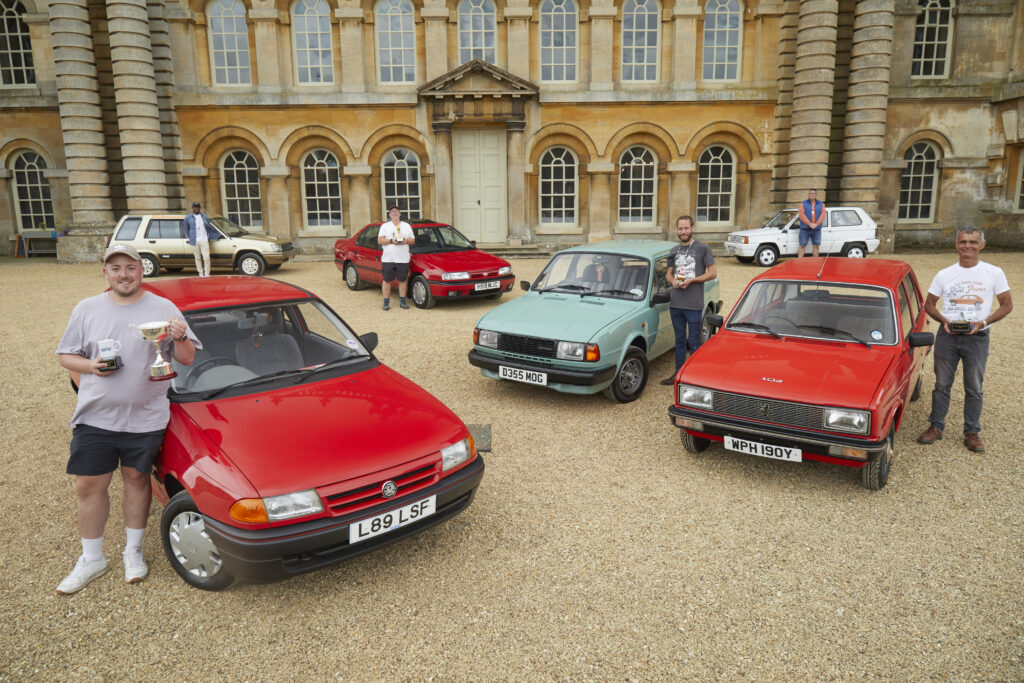 The Hagerty Festival of the Unexceptional just crept in at the end of July. You can read our full suite of FOTU stories here (many of which went live in August and beyond) but all the important details on the winning car and driver ended up here – and you might have seen them in the latest series of Richard Hammond's Workshop, too.
We lost Paddy Hopkirk in July, and remembered him with this story by Andrew English, recounting some of the rally winner's entertaining exploits.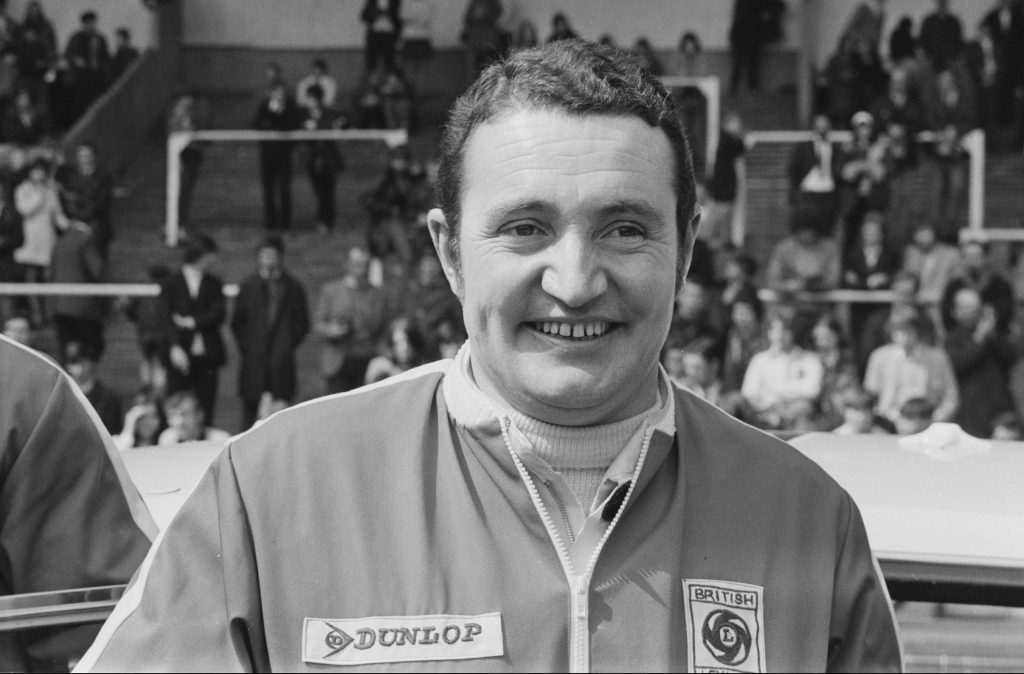 Another icon of the 1960s, the Aston Martin DB4, has only become more desirable over the years, and you can find our story on that here – while Roland Brown tried out the revvy Yamaha RD350LC from a few decades later.
Mazda fans can enjoy our profile on the 1960s Cosmo, and Nik Berg reuniting his father with the first-generation RX-7, while Tom Barnard told the sad story of a stranger's Citroën scrapping. Prefer your classics with a V8? Jethro Bovingdon pitched the Audi R8 and Aston Martin V8 Vantage head-to-head in a Retro Rematch.
August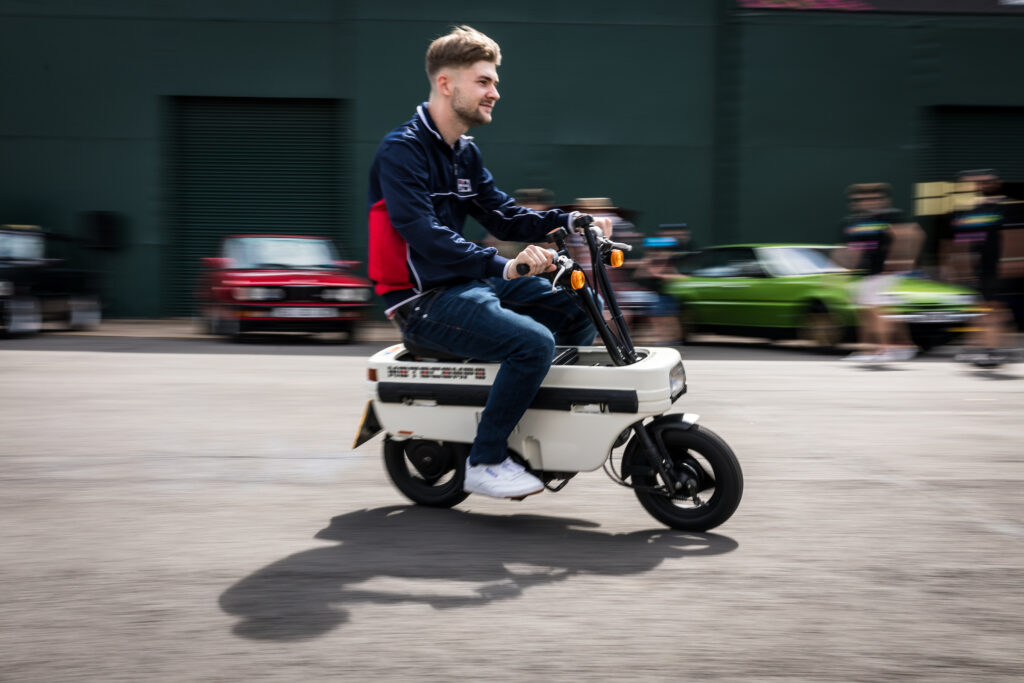 Need a little controversy in your life? Well consider that in 2022, the Porsche Cayenne hit 20 years old, and the Toyota Prius reached the 25-year mark. We suspect neither is as appealing to car enthusiasts as it was in the open market, but their popularity certainly makes both worthy of attention. And both are surely better than the modern and infuriating touchscreen trend…
August also meant RADwood, the first under the Hagerty banner, and those who came loved it. In turn, we appreciated the amazing vehicles that turned up, the Nissan EXA that won the event, and brilliant 1980s time capsules like this Honda Motocompo. Honda's rather good at the small bike thing, as the Super Cub proves.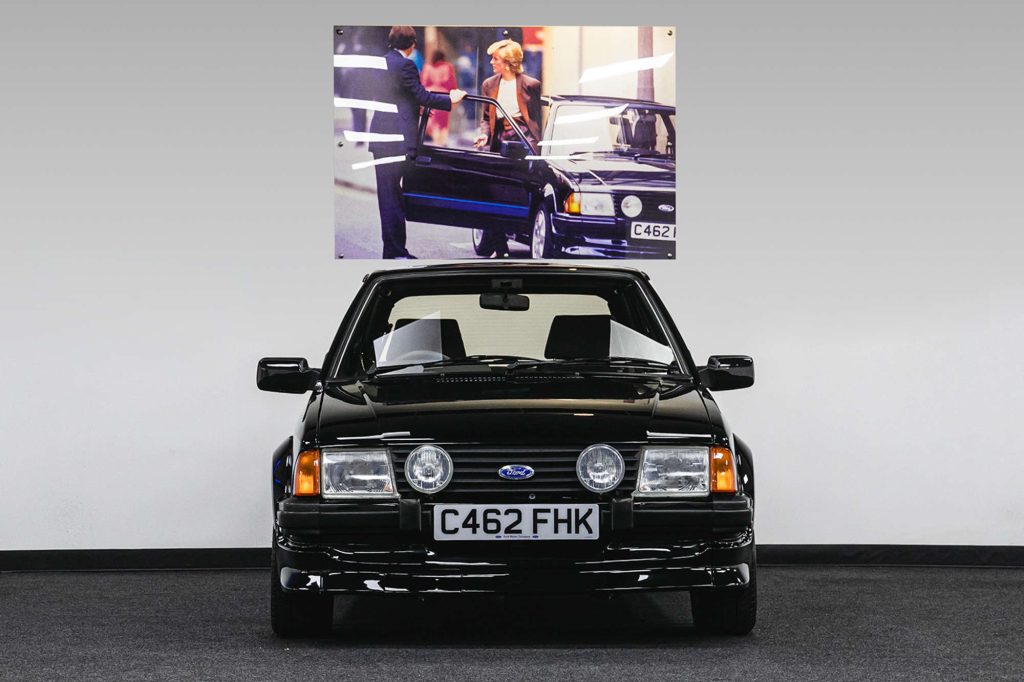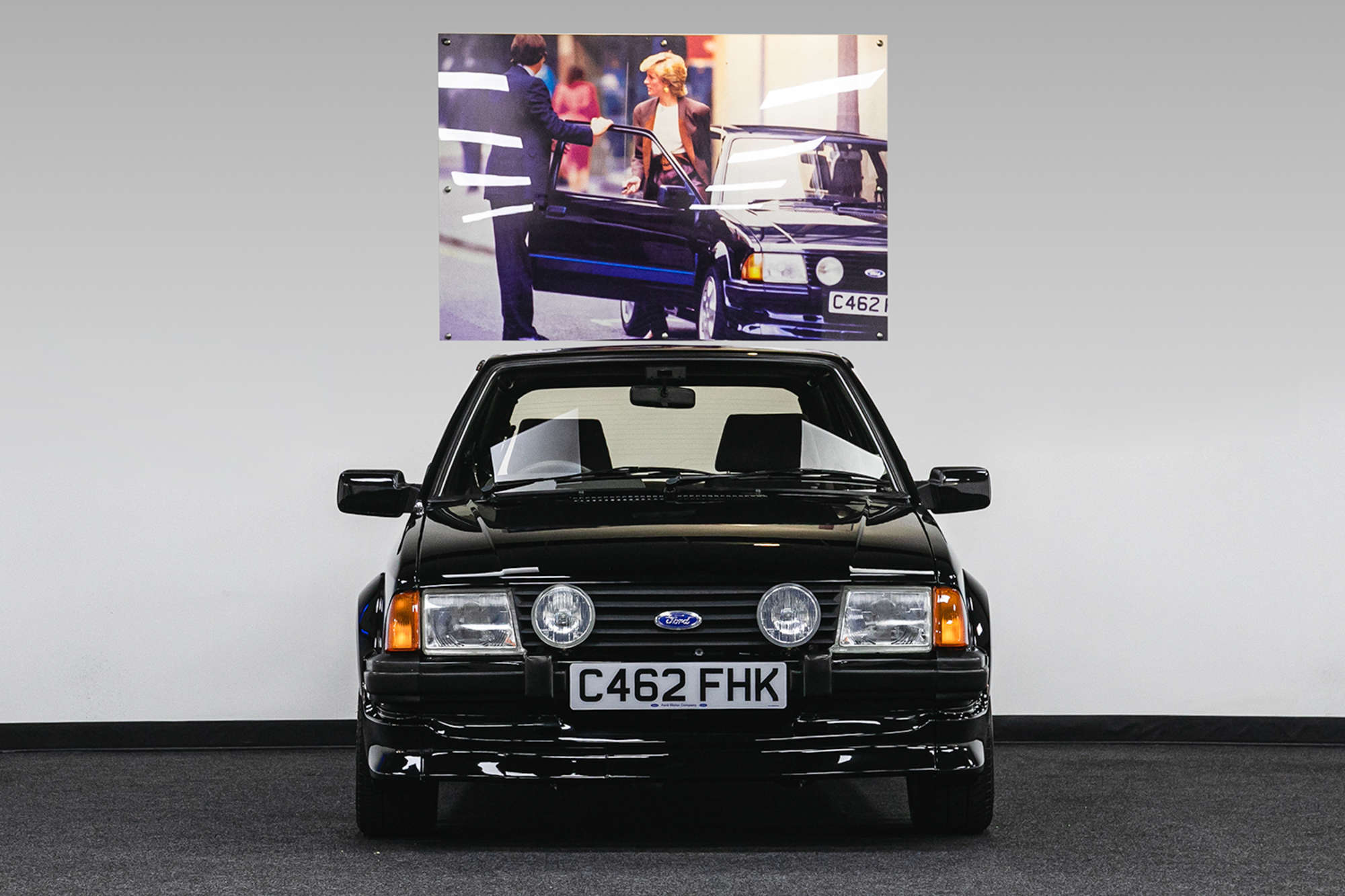 We got our kicks with sports cars at opposite ends of the spectrum: the Smart Roadster, and the Bugatti EB110, social media manager Damien Cross explained why you should keep an eye on your tyres, and editor James Mills likes a bit of patina on the bits that aren't tyres. And garage doors, apparently. Hopefully whoever bought Princess Diana's old Escort RS Turbo for £725,000 has a sturdy one to hide it behind.
September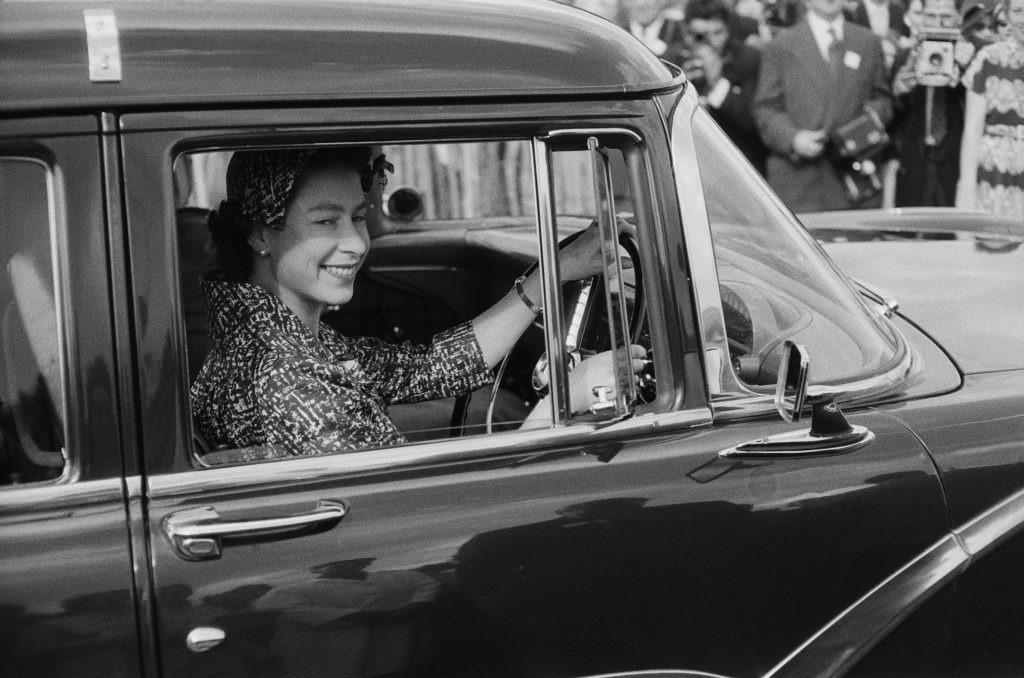 The biggest story around the world in September was the death of Her Majesty, Queen Elizabeth II. Tributes poured in, while we took a look at perhaps an unexpected area of her interests, that of the automotive hobby. The Queen not only owned some interesting cars, she was entirely capable of fixing them, too.
September was a highlight if you have a fondness for the Citroën SM, as David Lillywhite got behind the wheel, while Simon Hucknall delved into the history of the gorgeous SM Espace concept. More down to earth, Andrew English explained his choice of a Toyota iQ for running around in, and the month's car profiles included the Opel Manta B2, BMW 3-series Compact, and the secret four-wheel drive Capri.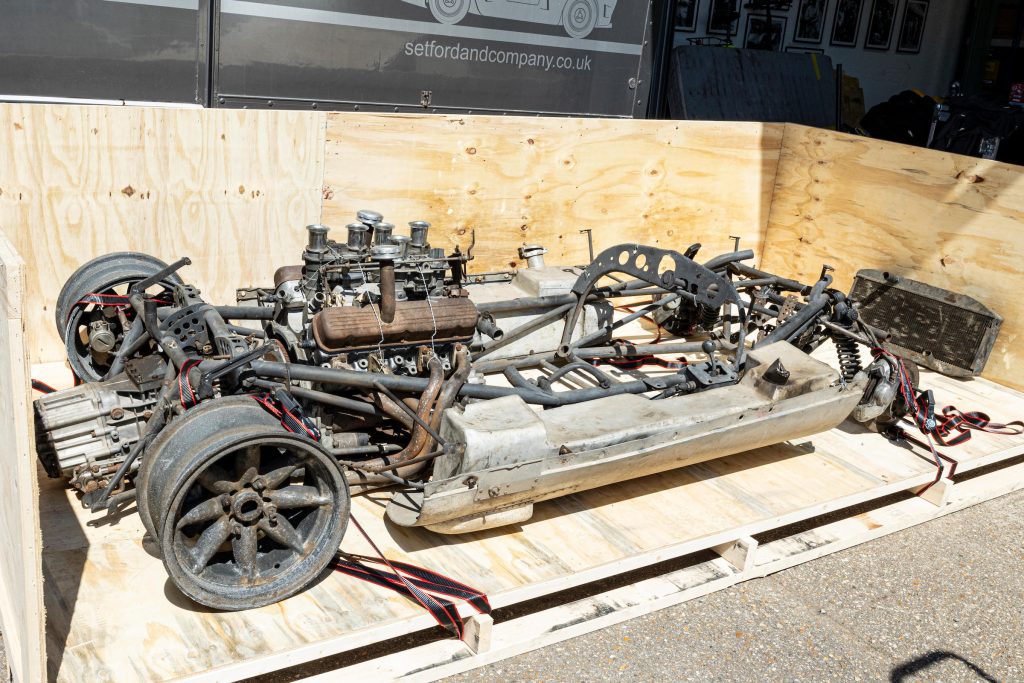 Hagerty UK Price Guide editor John Mayhead explained why a pile of rusty components sold for £911,000 (and why it's not as crazy as it sounds), and Jeff Peek from the US team delved into the similarly rusty ruins of Detroit. And have you ever wondered about the history of the nodding dog?
October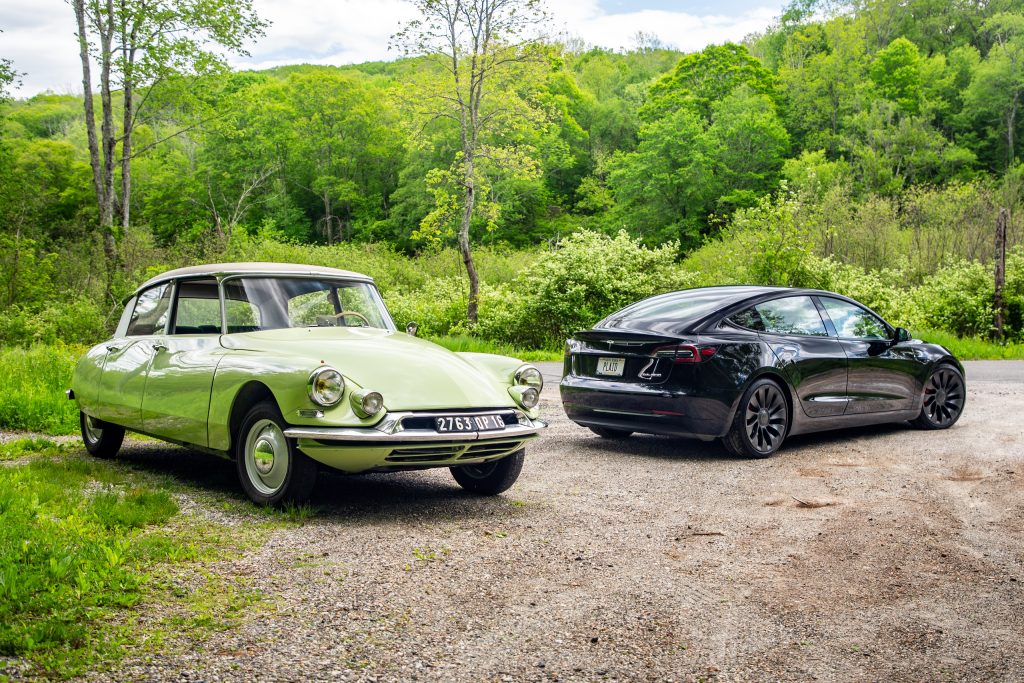 Ever considered buying a DeLorean? Jon Urry didn't just consider it, he did it, and wrote about it for us here. Nik Berg, meanwhile, took his own Giugiaro wedge to Scotland and to the home of Jim Clark, to celebrate a driver inextricably linked with Lotus.
Further up the British sports car food chain is McLaren, and in October we both looked at some of the unique attributes of the F1, and drove the new Artura, the V6 hybrid supercar. Ford's F1 rival, the GT90 never made it to market, but Ford expert Steve Saxty explained how it made it at all in one of the year's most interesting profiles.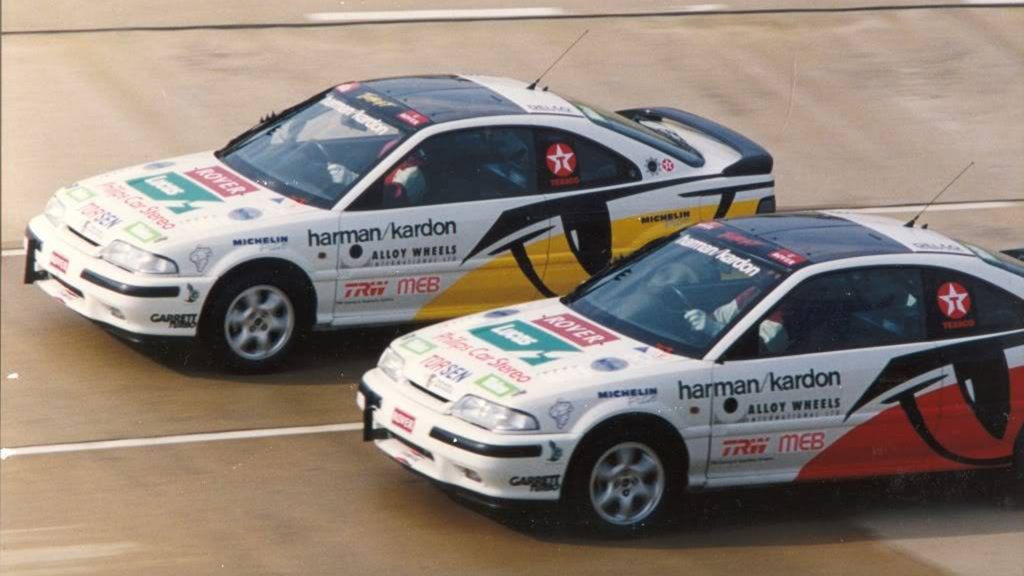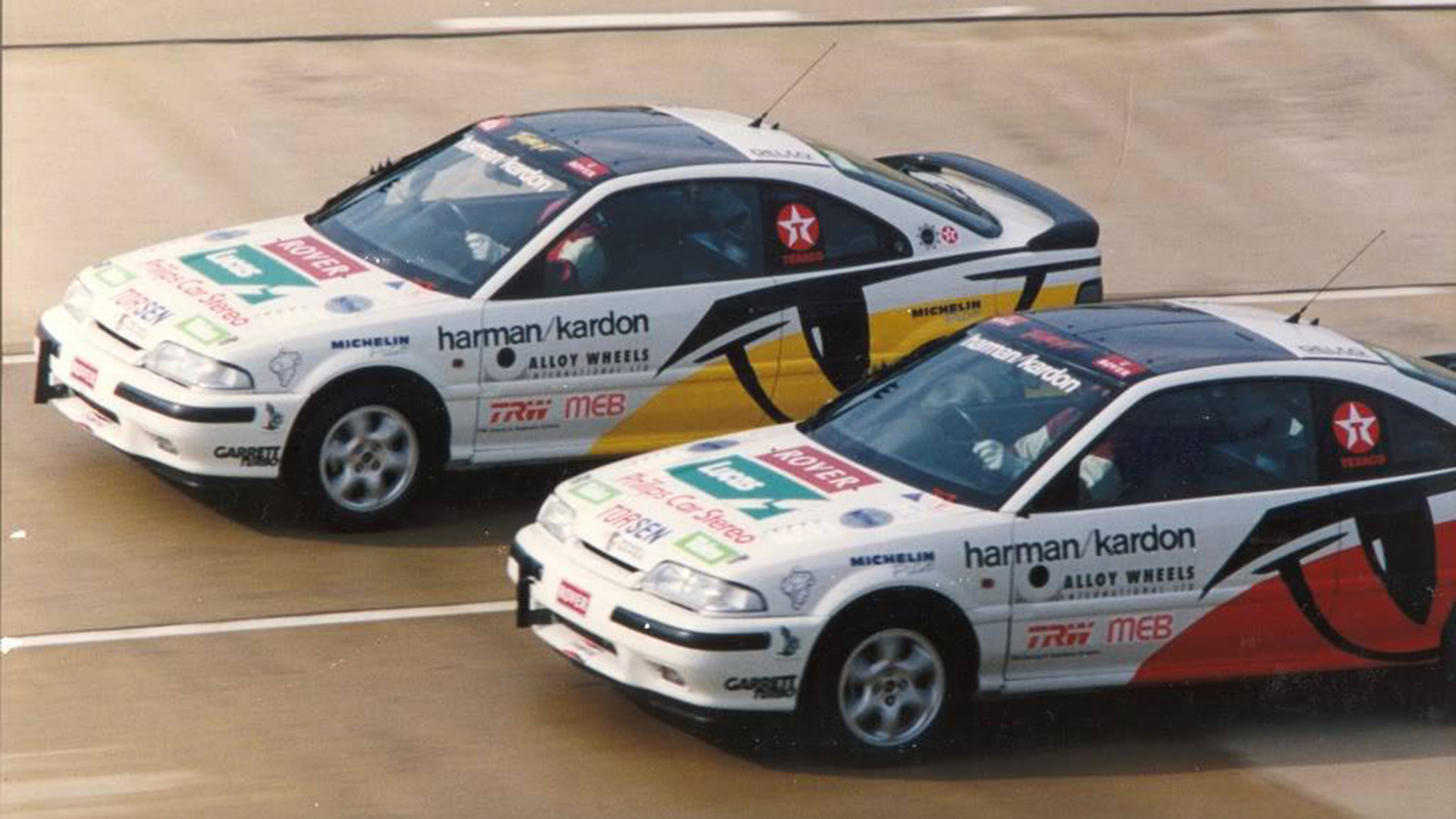 We brought you a story from our US colleagues on the Citroën DS and Tesla Model 3 too, while Gavin Braithwaite-Smith profiled a more down-to-earth model, the Rover 200 Coupé. We had a bit of a rant about brochures, highlighted the glorious Coloni Alfa 156, and spoke to chef and petrolhead Raymond Blanc about his old Renault 12 Gordini, too.
November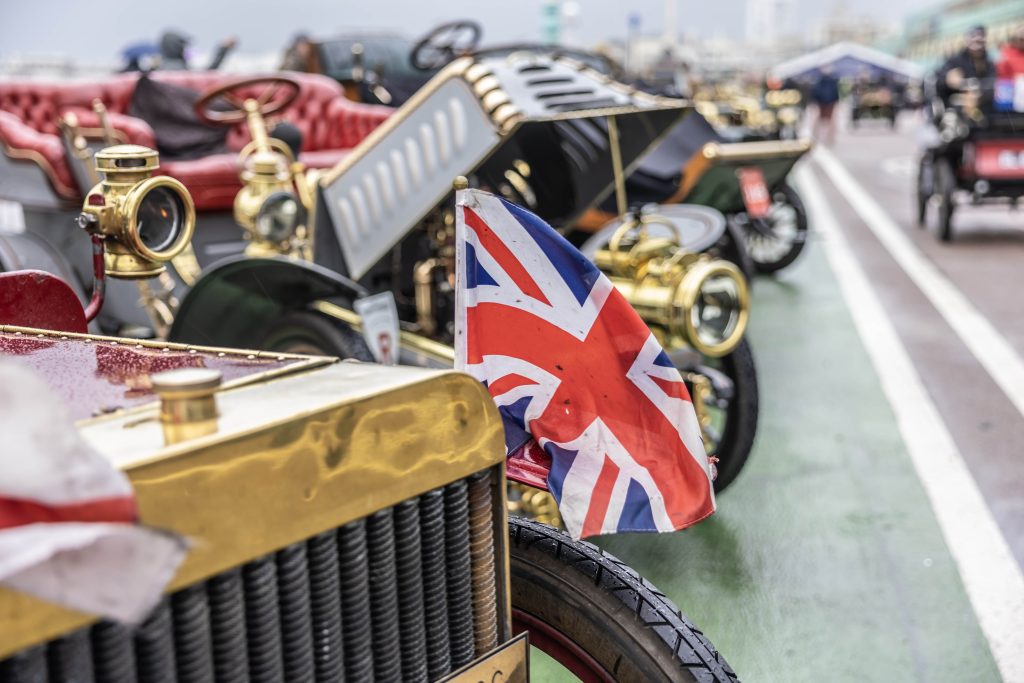 Even this late in the year, events were a big part of the November schedule. First up was the London to Brighton Veteran Car Run, which Hagerty once again took part in, and where we caught up with some of the runners and riders. It's also the month of the popular NEC classic motor show, where we shone the spotlight on cars like the Manx Citroën 2CV kit car, Adams Probe 2001, and a show-worthy MG Midget racer.
Filmmaker Alex Bescoby recounted an entertaining tale of driving 12,000 miles across Eurasia in an old Land Rover, while contributor Nik Berg took on a motoring challenge closer to home, driving in the EnduroKa series at Brands Hatch.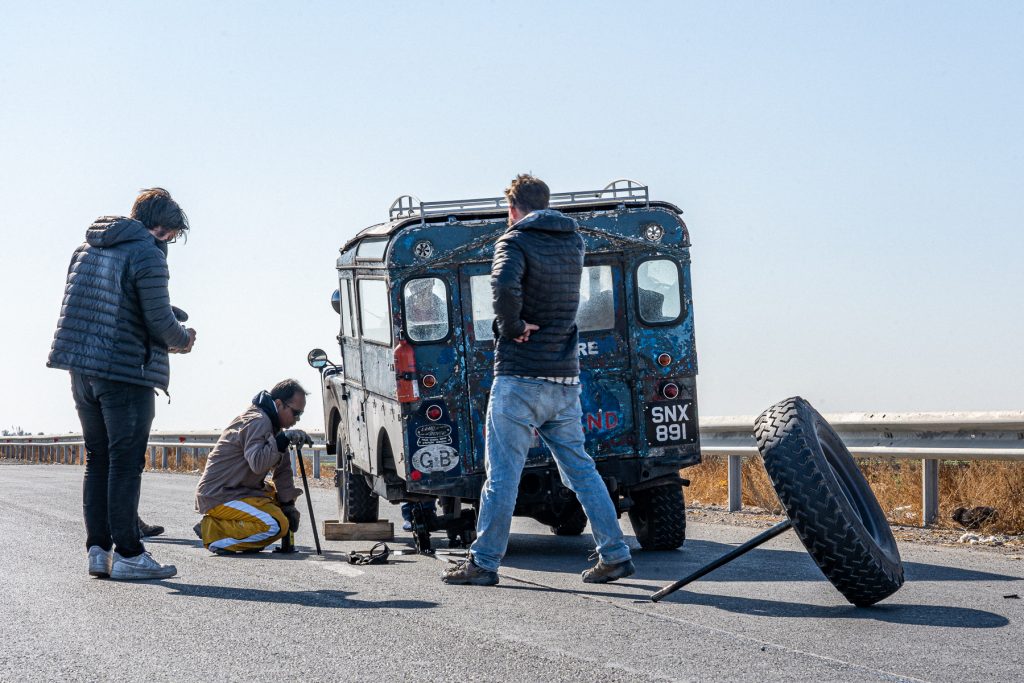 The history of Porsche's forgotten 989 saloon fascinated us in November, while our favourite lists included a look at eight fibreglass models, and ten wild 1990s concept cars. And if you've ever wanted to take your car – even an inappropriate one – around the Nürburgring, here's how we did it.
Much-loved motoring journalist Sue Baker passed away in November, and you can read Giles Chapman's touching obituary here.
December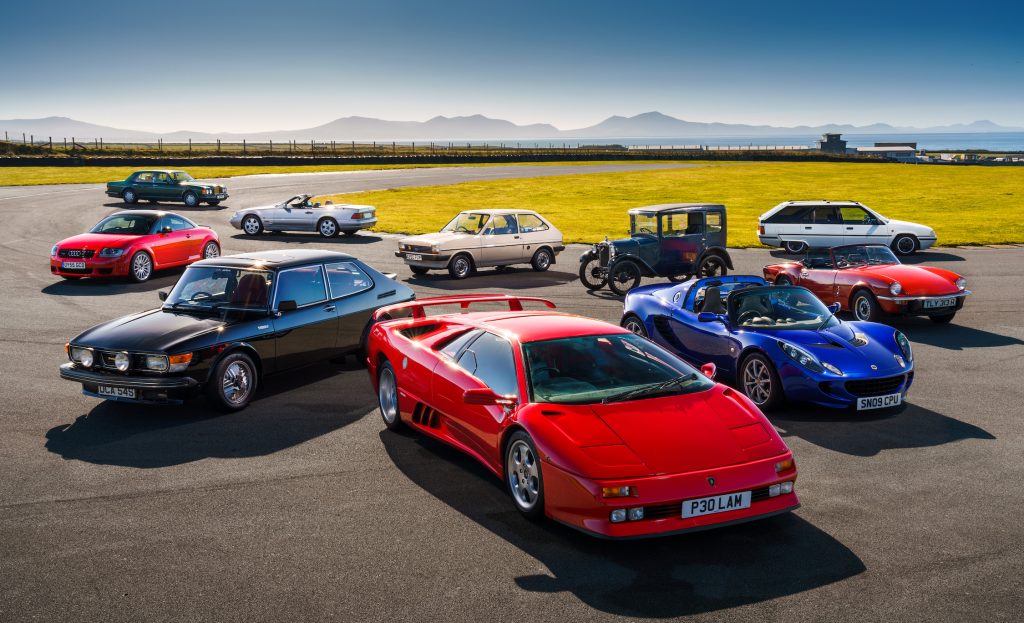 At Hagerty, December is Bull Market time, when we reveal ten cars we've tipped to pull off that tricky balance between ownership joy and financial prudence. This year's list covered everything from the centenarian Austin 7 to the Lamborghini Diablo, while Henry Catchpole put his thoughts on the list on video too.
Paul Cowland chipped in to explain why he gets so much joy from slow cars, while Paul Fearnley explained the history of a fast one: the rally-winning Ford Escort Mk1.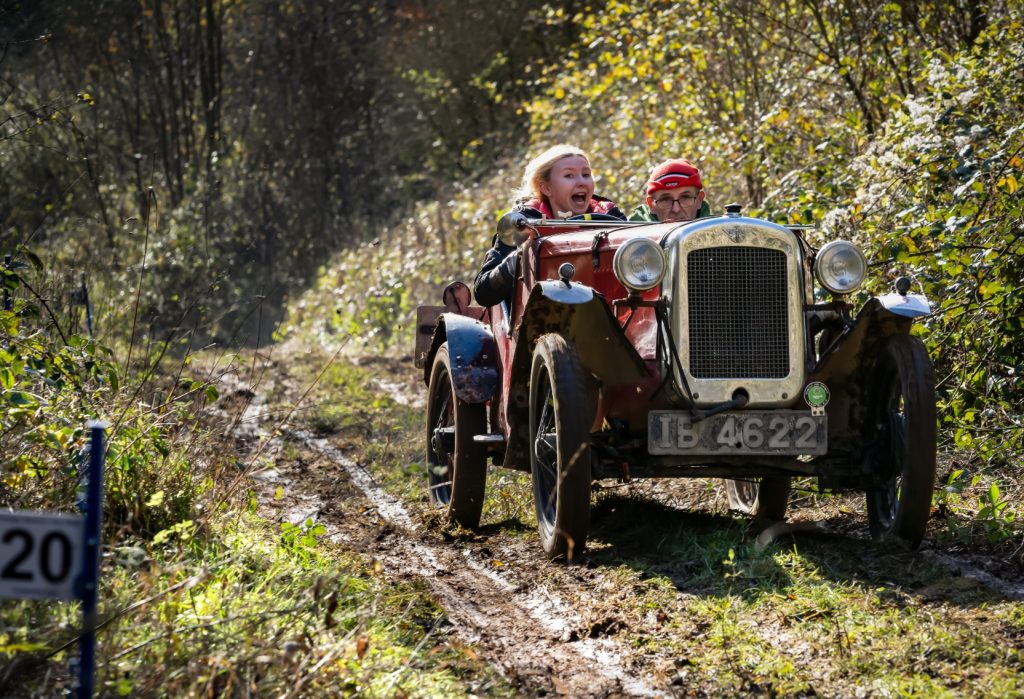 Chris Pickering caught up with some young drivers trialling vintage cars, we dipped into history with a look at a supermarket car park too, and suggested some of the best roadside cafés for next year's UK road trips. And finally, we tried another electric Mini this year, by Recharged Heritage.
And that, in a little more than a nutshell, was 2022. Which stories stood out for you, and what would you like to read about, and watch, in 2023? As ever, let us know, in the comments, and thank you for enjoying the ride with us.
Check out the Hagerty Media homepage for daily news, features, interviews and buying guides, or better still, bookmark it.