Editor's note: Hagerty first broke the news of the sale of one of two 300 SLR "Uhlenhaut coupé" cars on 11 May. This story has since been updated after RM Sotheby's confirmed the sale. James Mills
Reset the search engines and reset your memory – the record for the most expensive car ever sold has been smashed, without a Ferrari in sight.
Mercedes-Benz, the company that brought us the first motor car – Karl Benz's Patent-Motorwagen of 1886 – has sold one of its treasured Silver Arrows 300 SLR "Uhlenhaut coupé" racing cars for 135 million euros – £115 million (or $142m).
Not only does it make it the most valuable car in the world, it places it within the top 10 most valuable items ever sold at auction.
How much is your car to insure? Find out in four easy steps.
Get a quote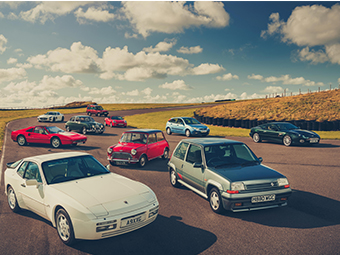 It means that the allure of one of the German marque's most significant racing cars has powered it to nearly three times the value of the Ferrari 250 GTO that sold at Monterey in 2018, and more than twice the rumoured £52m ($70m) paid for another GTO in a private sale in 2018.
Conducted in secret by RM Sotheby's on behalf of Mercedes-Benz, the auction house reportedly presented fewer than 10 carefully-selected car collectors who were not only wealthy enough to bid but would satisfy the strict criteria laid down by the German car manufacturer. The company wanted to ensure that any custodian of the Silver Arrows racing car would lavish it with the same care and attention as Mercedes, as well as continue to share the car at events and not sell it on to a third party.
Potential buyers are believed to have been hosted over lunch at the Mercedes-Benz Museum in Stuttgart, with key collectors flying in on private jets on 5 May. The grand venue was closed from that day for 'an event' and opened again on 15 May.
The car is question is part of the Silver Arrows dynasty, some of the most significant racing machines in the history of the German brand. Bankrolled by the Third Reich prior to World War Two, Mercedes Silver Arrows dominated both Grand Prix racing and speed record attempts alongside their Auto Union compatriots. Following the war, in 1954 the team returned to what was now Formula 1 racing with the streamline-bodied W196. It was a sensation, winning 9 of the 12 races entered and propelling star driver Juan Manuel Fangio to World Drivers' Championship wins in both 1954 and '55.
At the same time, Mercedes-Benz totally dominated the Sports Car World Championship in the 300 SLR (W196S) model including arguably the most famous road race win of all time: Stirling Moss's Mille Miglia success with Dennis Jenkinson in the passenger seat in May 1955. One month later, with two 300 SLRs leading in the Le Mans 24 Hours, the team car of Pierre Levegh hit the back of Lance Macklin's Austin-Healey as they entered the start/finish straight, propelling it into the crowd, killing 84 spectators and leading to Mercedes withdrawing from racing for the next three decades.
Mercedes also built two 1955 300 SLRs with hardtops, known as Uhlenhaut coupés, so called because they were named after Rudolf Uhlenhaut, the head of Mercedes' Test Department who drove one as a company car.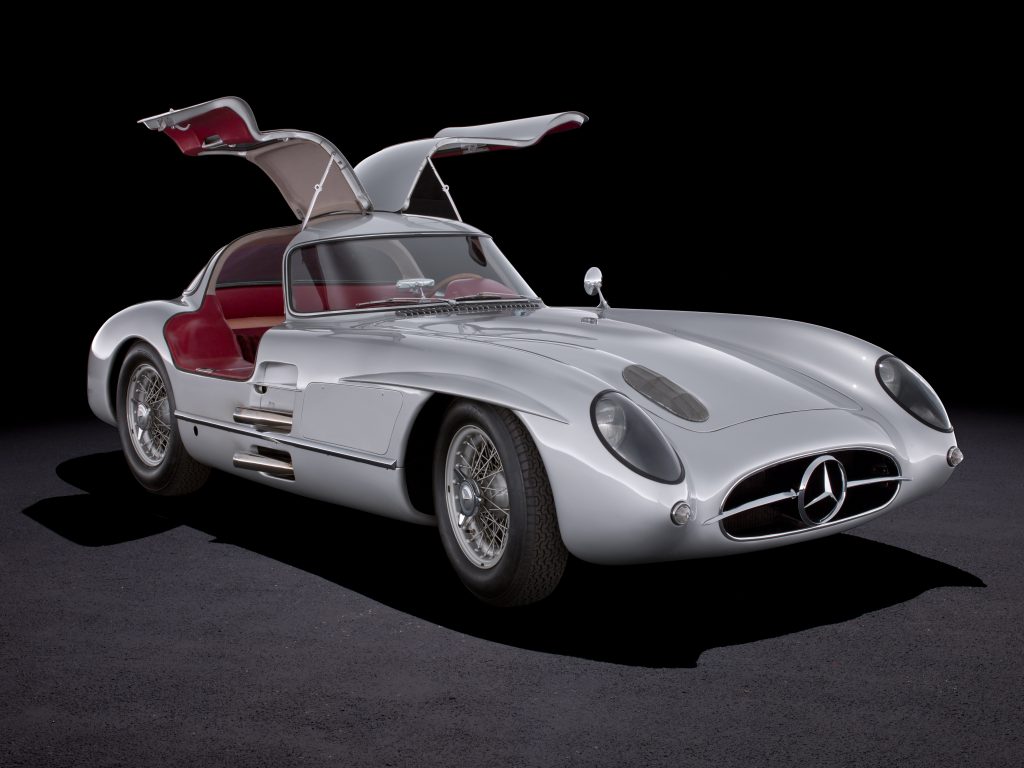 The coveted car sold for the record sum was chassis number 0008/55, the second of the 300 SLR Uhlenhaut coupés built, and worthy of a record price.
"The reason for a high price would simply be that they are never sold," said Karl Ludvigsen, one of the most respected automotive historians in the field and author of Mercedes-Benz Grand Prix W196 : Spectacular Silver Arrows, 1954-1955.
"The Mercedes-Benz cars in question are those of the so-called Silver Arrow era from 1954 to 1955, only Grand Prix cars and the 300 SLR sports cars. All the other Mercedes-Benz racing cars have been sold off in period and/or available to the open market, as far as I know."
"The cars in that band have never been officially sold by Mercedes-Benz. Some have found private owners, like the W154 that ran at Indy after the war and stayed in the USA. It had been rescued from Eastern Europe by private parties. A similar rescue car was a 1937 W125. A W196 was controversially sold after it had been loaned by Mercedes-Benz to a museum."
As Ludvigsen alludes, the record-breaking sale is very special but isn't without precedent. In 2004, Daimler AG agreed to sell a Mercedes-Benz 300SLR W196S to Seattle-based collector Bruce McCaw on behalf of his company, Vintage Racing Motors, Inc for $12.5m, plus a rare six-wheeled Mercedes-Benz G4 that was owned by VRM. (Although this deal ended with VRM taking Daimler to court for breach of contract when the G4's valuation was not as expected.) Then, in July 2013, Bonhams sold W196R chassis number 00006/54, the car that Fangio piloted to F1 glory in 1954 for a then-world record of £19.6m ($29.6m).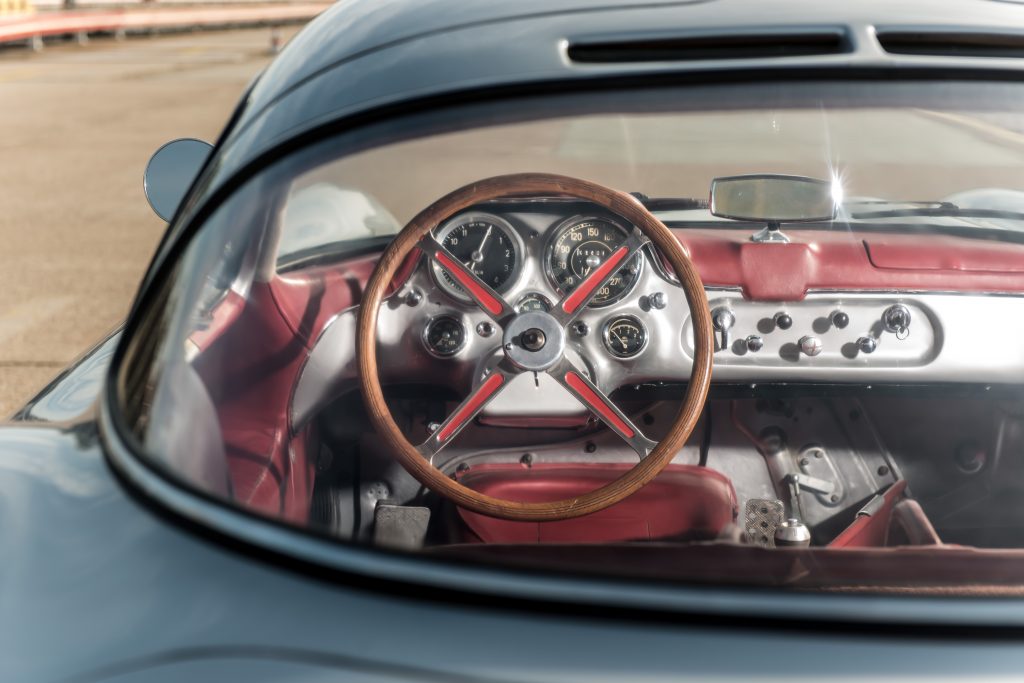 Rumours abound as to the identity of the buyer, with some suggesting it is a well-known figure from Britain's automotive industry and a long-standing collector of specialist cars. With interest rates rising rapidly, this purchase could be seen as a wise investment for someone with the means.
RM Sotheby's and Mercedes-Benz said that the sum raised would be donated 'to establish a worldwide "Mercedes-Benz Fund" that will provide long-term educational and research scholarships in the areas of environmental science and decarbonisation for young people.'
Ola Kallenius, CEO of Mercedes, said, "With the Mercedes-Benz Fund we would like to encourage a new generation to follow in Rudolph Uhlenhaut's innovative footsteps and develop amazing new technologies, particularly those that support the critical goal of decarbonisation and resource preservation. At the same time, achieving the highest price ever paid for a vehicle is extraordinary and humbling."
The sale result comfortably surpasses the £52m 1963 Ferrari 250 GTO that won the Tour de France the year after it was built and was particularly noteworthy as it was reportedly never crashed in its (then) 55-year lifespan.
The Ferrari was bought by David MacNeil, an American businessman and prominent Ferrari collector who founded WeatherTech, a vehicle accessories company. MacNeil reportedly bought the car from German racing driver Christian Glaesel, who had owned the 250 GTO for 15 years.
Read more
Making history with Crosthwaite & Gardiner
Stirling Moss spoils family and friends with gifts from his £20 million will
Prancing unicorns: 12 one-off cars Ferrari created for collectors