Ferrari recently unveiled its latest one-off supercar, the SP48 Unica. This F8 Tributo-based machine takes the basic mechanics of one of the brand's mainstream models and reclothes it in a seductive, custom skin – but while the Unica is a one-off, it's also far from the first time Ferrari has applied such a successful formula for its very best collectors.
It's been doing so in fact since 2008, when it opened the Portfolio Coachbuilding Programme. Designed to allow special clients to commission their own creations – and it's a small pool, only around 250 clients worldwide by Ferrari's count – it has crafted unique models nearly every year since.
How much is your car to insure? Find out in four easy steps.
Get a quote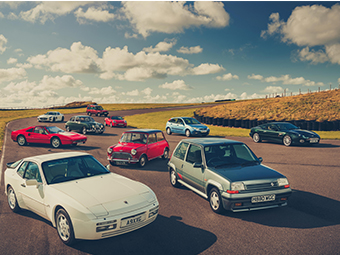 Yet there is still a limit to how many custom models Ferrari can build. According to the Scuderia Ferrari Club of Latvia, that number is just one or two a year, and that means a five-year waiting list – the longest of any of Ferrari's product lines. If some of the cars detailed below are any indication, the wait is probably worth it.
2008 Fioravanti SP1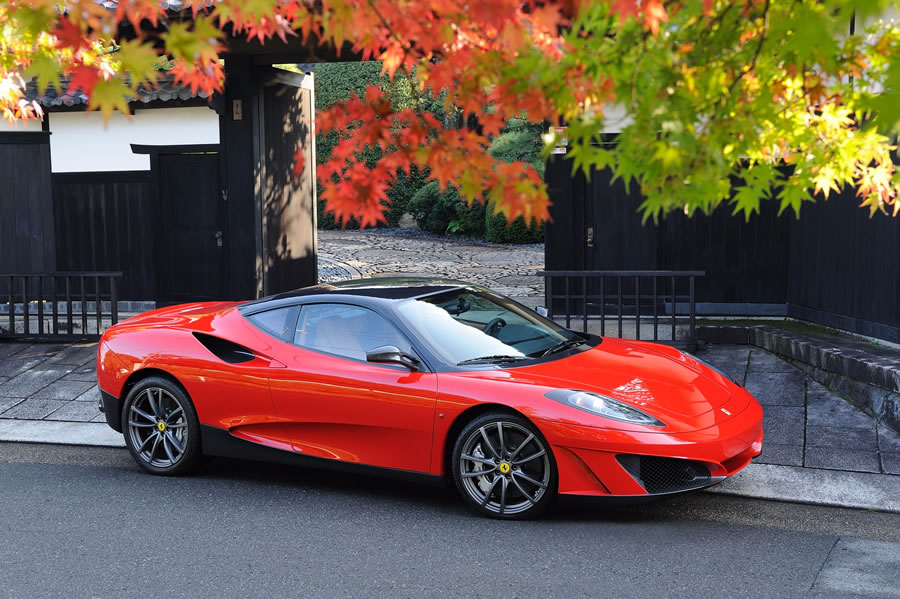 SP1 gives the game away here: penned by Leonardo Fioravanti, chosen as the Japanese client was a fan of his F100 concept of 2000, the SP1 was the first special project to emerge from the Portfolio Coachbuilding Programme. Built upon the F430 the SP1 can, quite uniquely, be driven by anyone – virtually, at least – in the Gran Turismo 5 and 6 videogames.
2009 P540 Superfast Aperta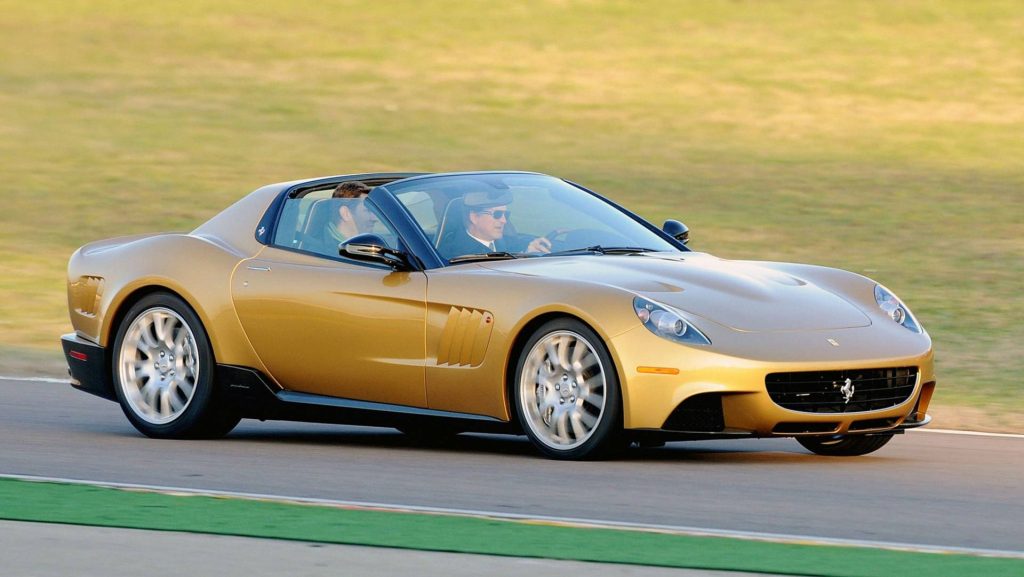 Illustrating the variety of Ferrari's new one-off programme its next car was quite different from its first, this time sitting atop a front-engined V12 model: the 599 GTB Fiorano. Shaped to evoke another one-off, the Carrozzeria Fantuzzi-designed car featured in the 1968 short film, Toby Dammit. The car was commissioned by American, Edward Watson – son of the inventor of cable TV.
2011 Superamerica 45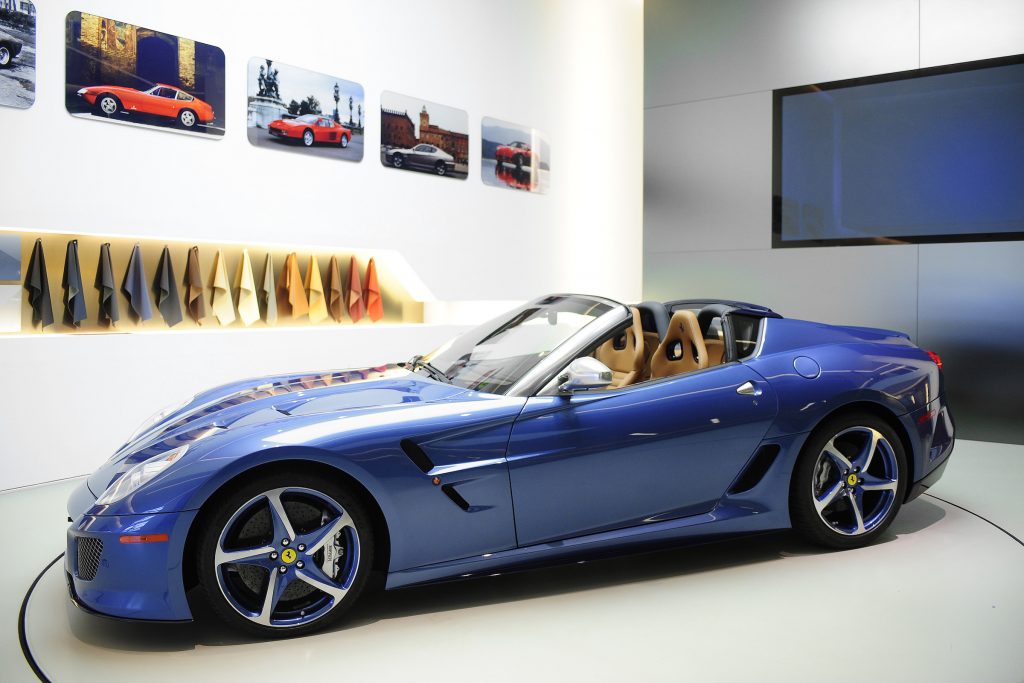 Launched at Villa d'Este in 2011, the Superamerica 45 mixed the qualities of two recent Ferrari models, the then-new 599 GTB, and the 575M Superamerica that had debuted in 2005. While the 45 (its name a celebration of 45 years since its client, Peter Kalikow, bought his first Ferrari) used the 599's mechanicals, it took its novel rotating one-piece roof arrangement from the special open-topped 575.
2012 SP12 EC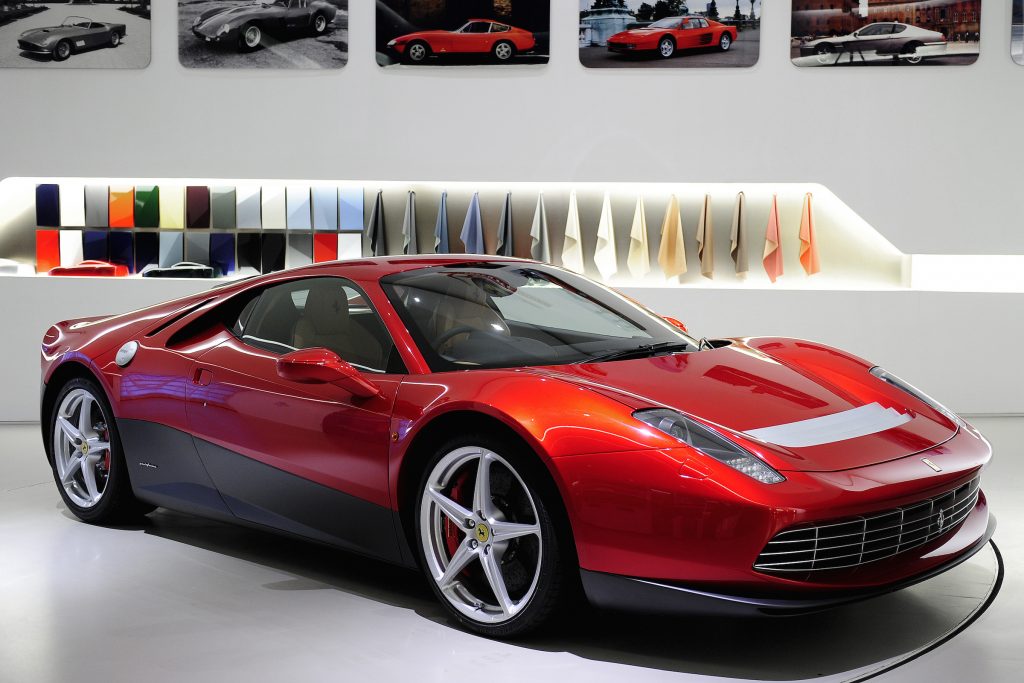 It's one thing to have a one-off Ferrari built to your own whims and desires. It's another for it to carry your name in the title, with the EC in Ferrari's 2012 SP12 standing for Eric Clapton. Slowhand's fast Ferrari was an homage to the 512 Berlinetta Boxer, albeit based on the then-new 458 Italia, and the Pininfarina-shaped car was rumoured to cost more than £3 million.
2014 F12 TRS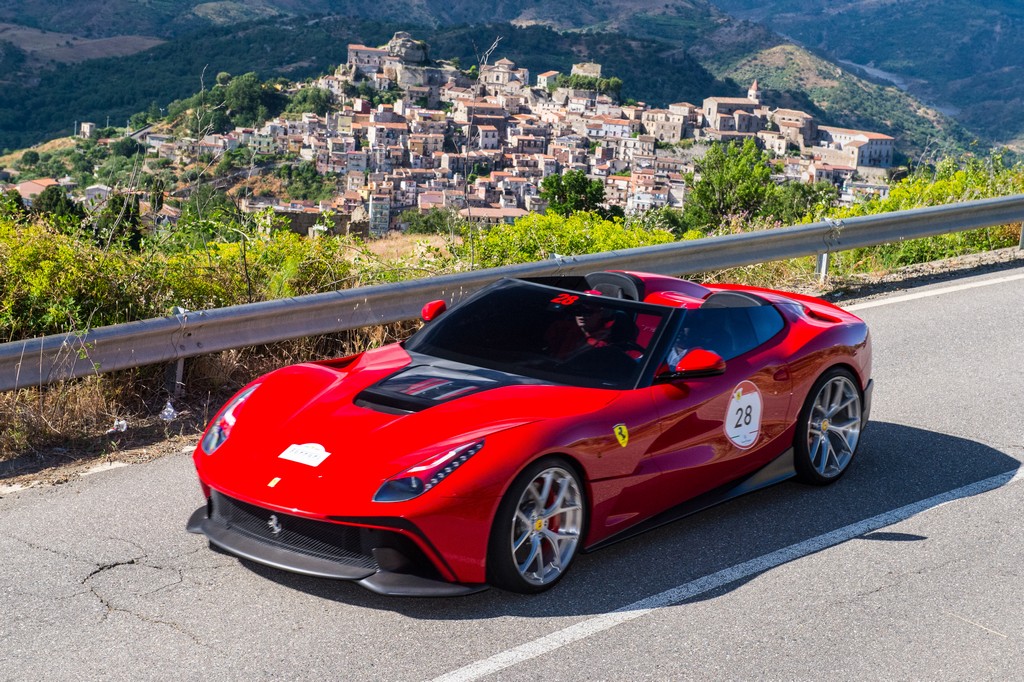 It was back to the front-engined models in 2014 with the F12 TRS. As the name implies the source material here was the V12-motivated F12 Berlinetta, and while you'd not tell from its side profile, it went senza roof, the windscreen and side windows curling around the cockpit like the 250 Testarossa that inspired it. In a feature familiar to mid-engined Ferraris but rarely front-engined ones, the engine was also put on display, thanks to a transparent panel in the bonnet.
2015 SP America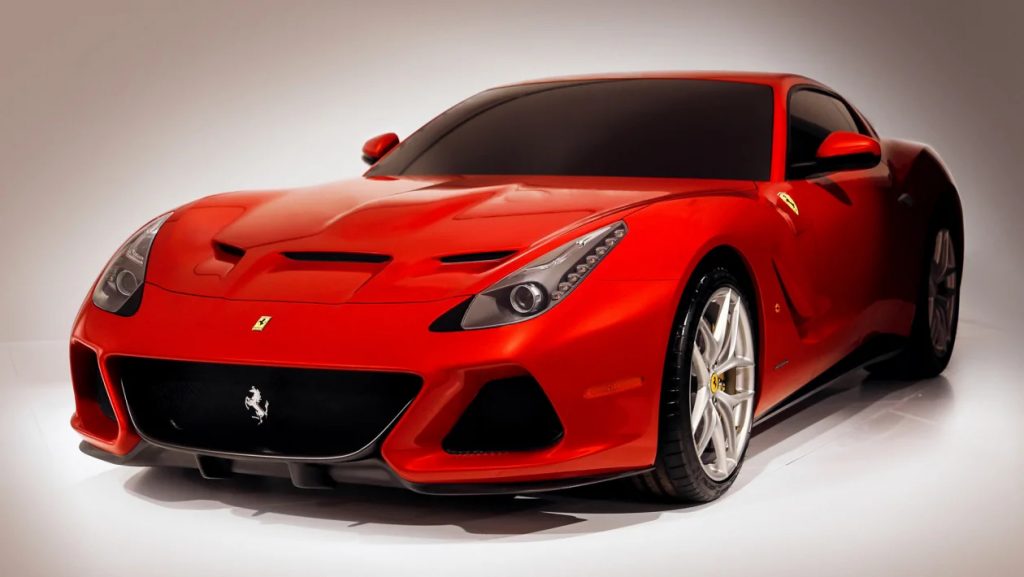 Another F12-based one-off, the SP America is perhaps less dramatic than others here, looking more clearly like a restyled version of the car it's based on. The inspiration here is the 250 GTO – most clearly visible in the sculpted vents behind the front wheel and a trio in the bonnet – and as its name suggests, was created for an American client.
2016 SP275 RW Competizione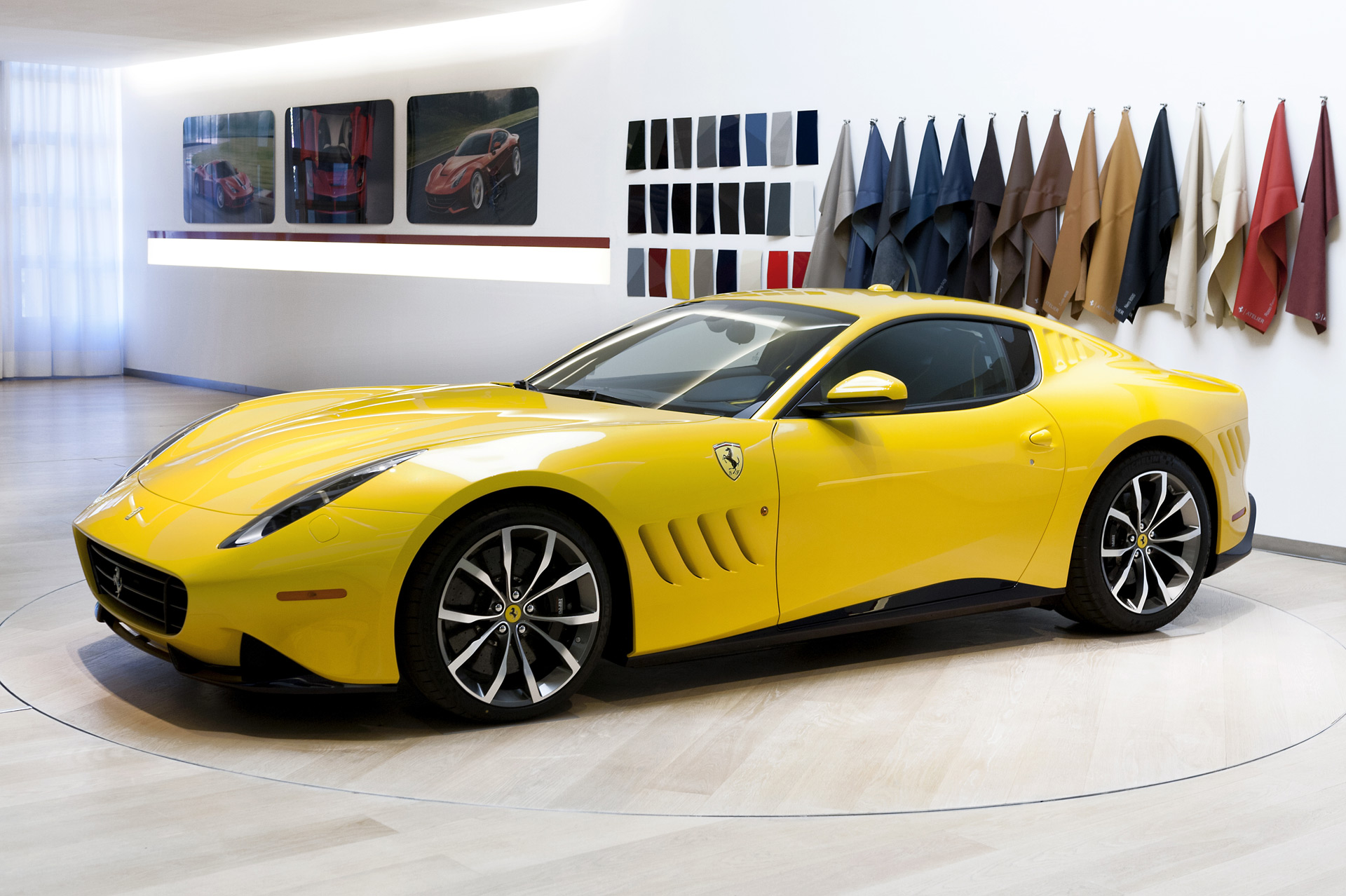 Go on, have a guess what's underneath this front-engined, V12-powered one-off. Okay, that one wasn't difficult – it's another F12, this time taking its visual cues from another historical GT, the 275 GTB of the 1960s. Perhaps the most successful restyling of Ferrari's 2012-2017 front-engined supercar, the RW Competizione swapped out the standard F12 engine in favour of the F12 tdf's 770bhp monster.
2016 458MM Speciale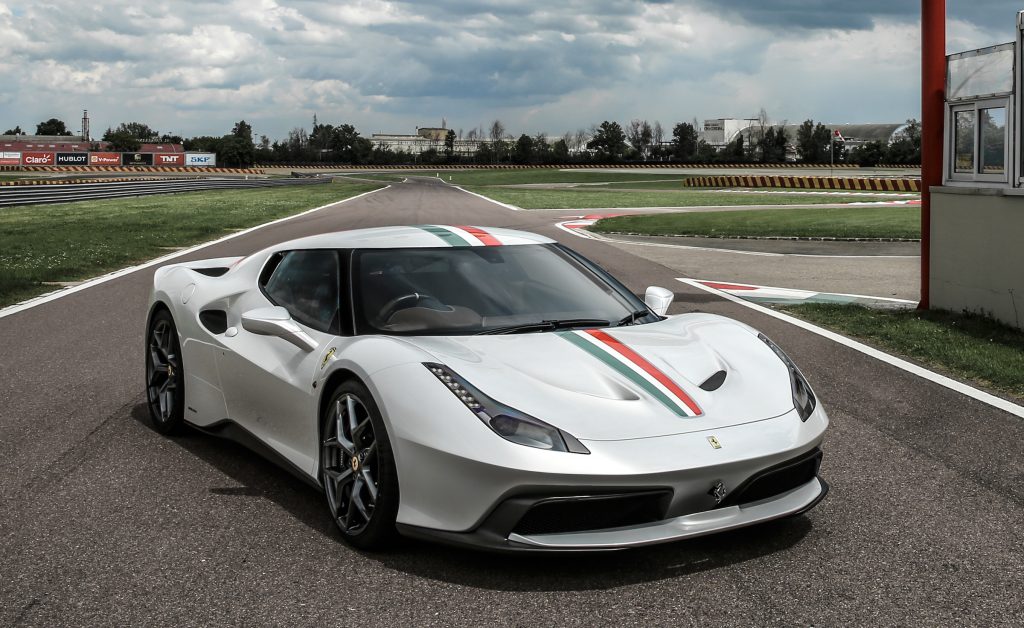 In a rare diversion from Rosso Corsa, the 458 Speciale-based 458MM instead went down the pure Bianco Italia path, complete with a tricolore stripe like that of the 360 Challenge Stradale. Ordered by a British client, the MM's black A-pillars gave the windscreen a visor look (since replicated on production models like the 296 GTB) with sharper, more pronounced details than the standard 458.
2018 SP38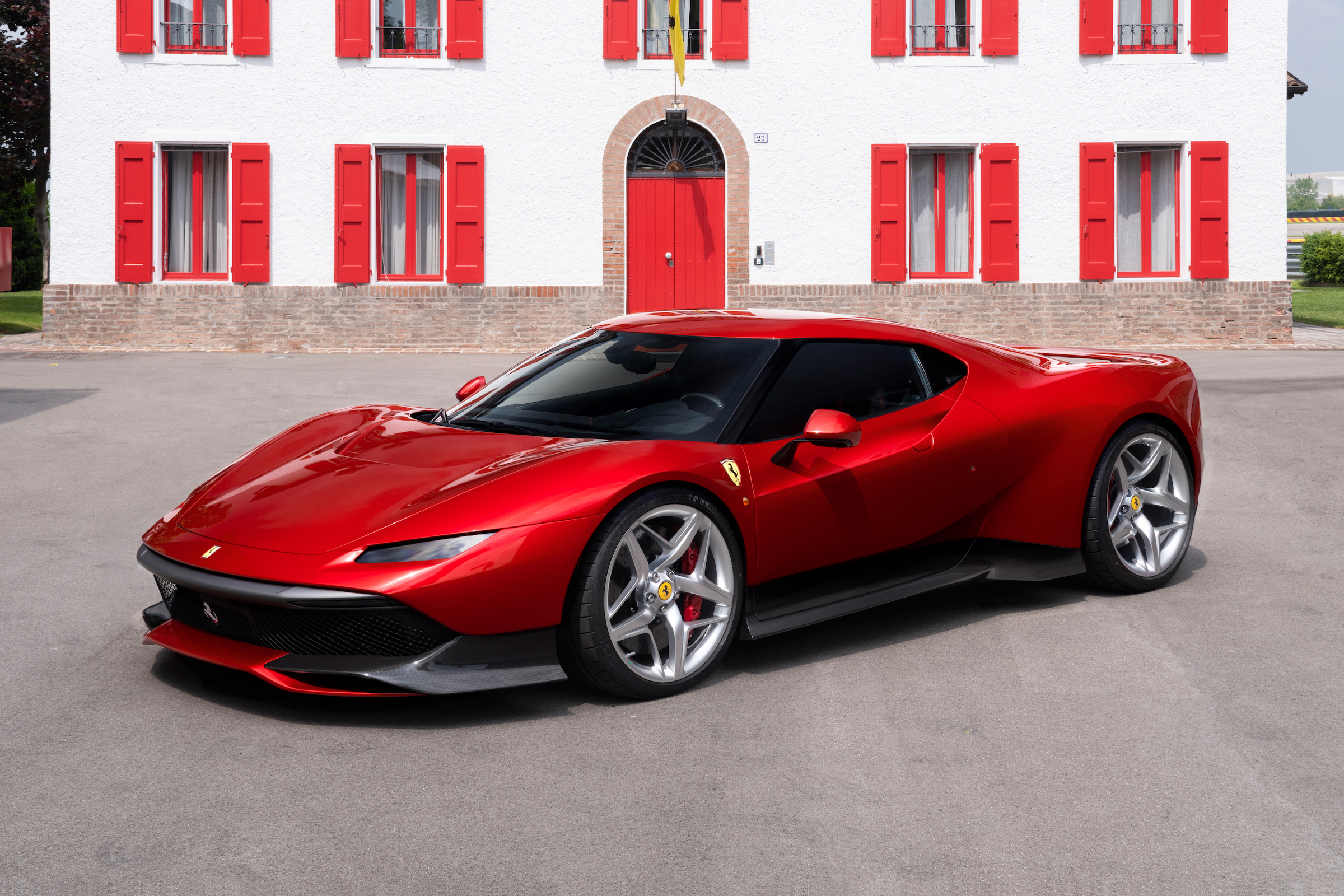 With the transition from 458 Italia to 488 GTB Ferrari said goodbye to its last naturally-aspirated V8 engine and hello to a pair of turbochargers. Plenty of heritage to pluck from when it comes to turbocharged V8s though, and the SP38's slatted back window was a nod to perhaps the most significant turbocharged Ferrari: the F40. What it did for visibility in the SP38 – given it was formed from carbonfibre, not Perspex – is another matter.
2019 P80/C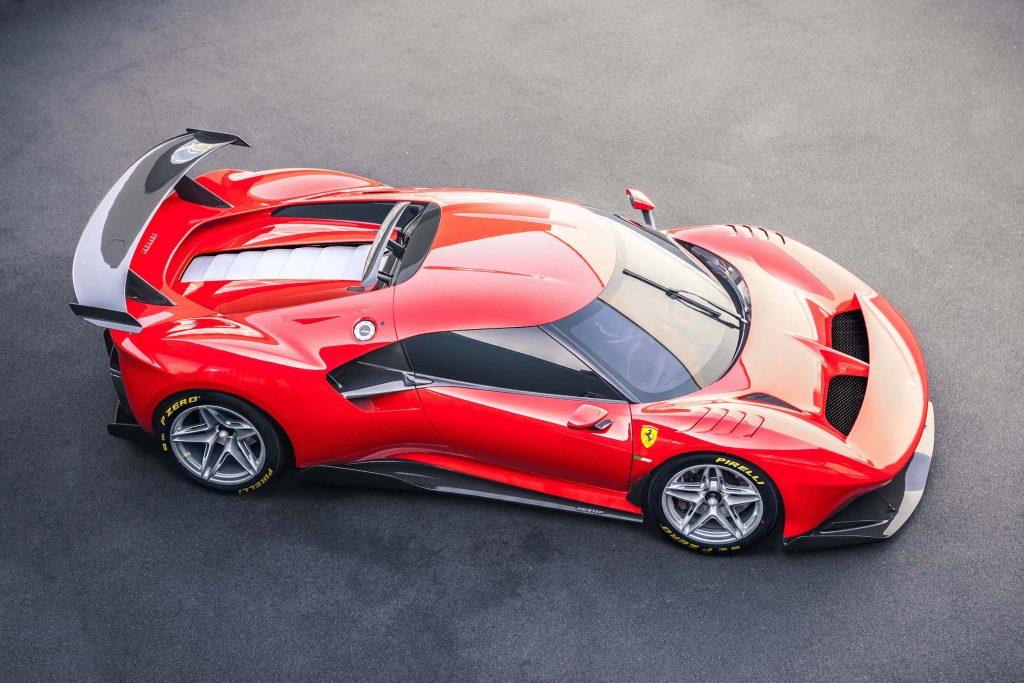 They'd call it a "flex" these days: Not just having Ferrari build you a one-off supercar, but asking them to base it on a racing car, the 488 GT3. A mad choice, in some respects, since you'd have nowhere to race it, but then that's the case with Ferrari's FXX programme too. What the Hong Kong-based owner did want is a modern racer taking inspiration from '60s and '70s sports prototypes – and while there's no power figure, the engine was said to be uncorked from the "balance-of-performance"-regulated 600bhp of the GT3 car.
2020 Omologata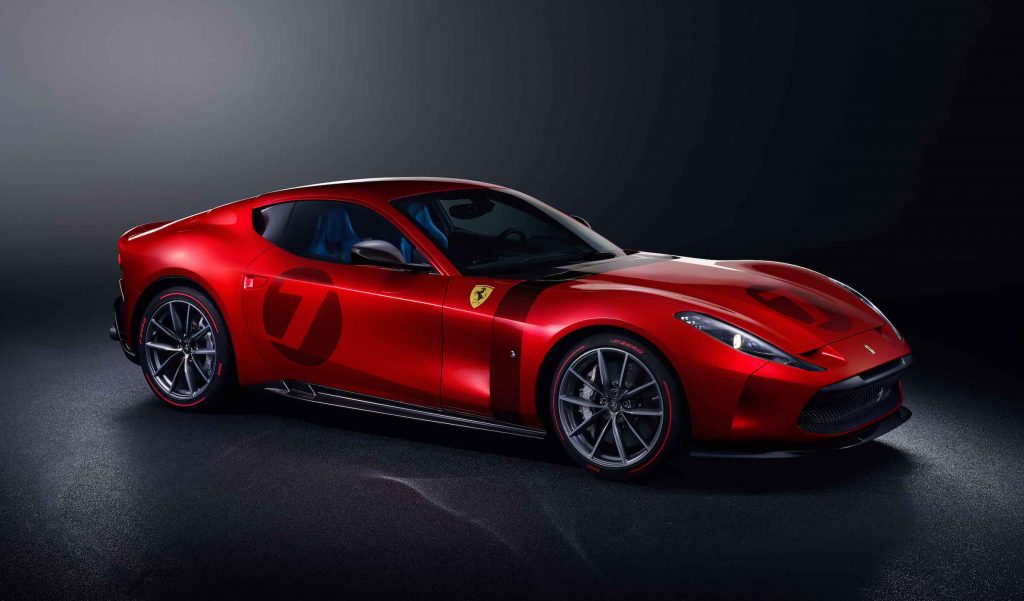 With the Ferrari F12 since replaced by the 812 Superfast in Maranello's range, that's what underpinned 2020's Omologata. Two years of work resulted in a smoother, arguably prettier shape than the 812, with hints once again of cars like the 250 GTO. Triple-layer Rosso Magma paintwork gave the car an almost liquid-like finish.
2021 BR20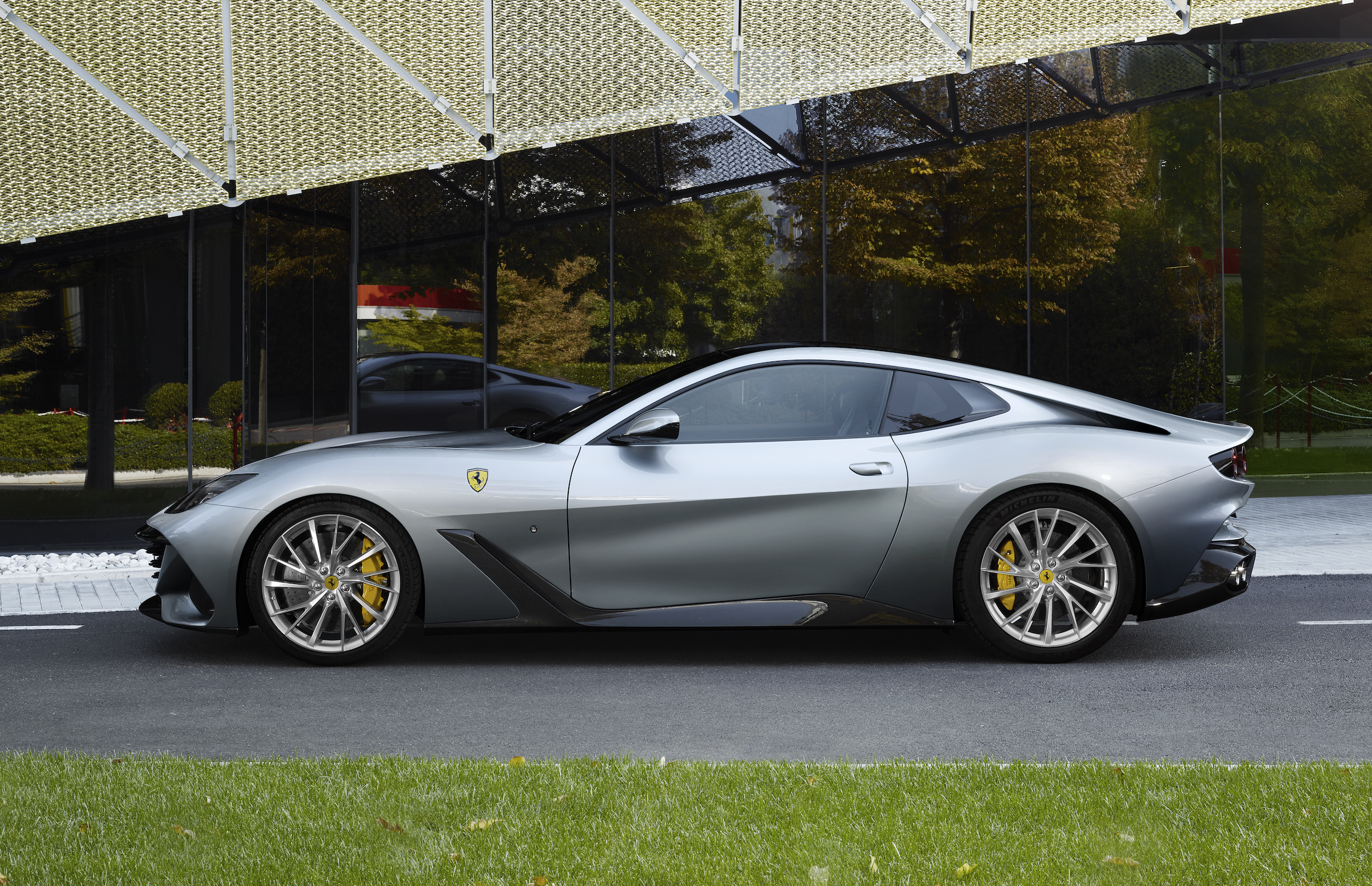 In an unusual twist on the front-engined theme, 2021's BR20 was based not on one of Ferrari's front-engined supercars, but its grand-tourer, the GTC4 Lusso. Still a V12 then, but with 680bhp, not quite as wildly overpowered. As a one-off, the BR20 is of course unique – but despite choosing a four-seater Ferrari as its base, the client also requested just two seats, allowing for both a lower roofline and an expanded luggage area.
Other one-off Ferraris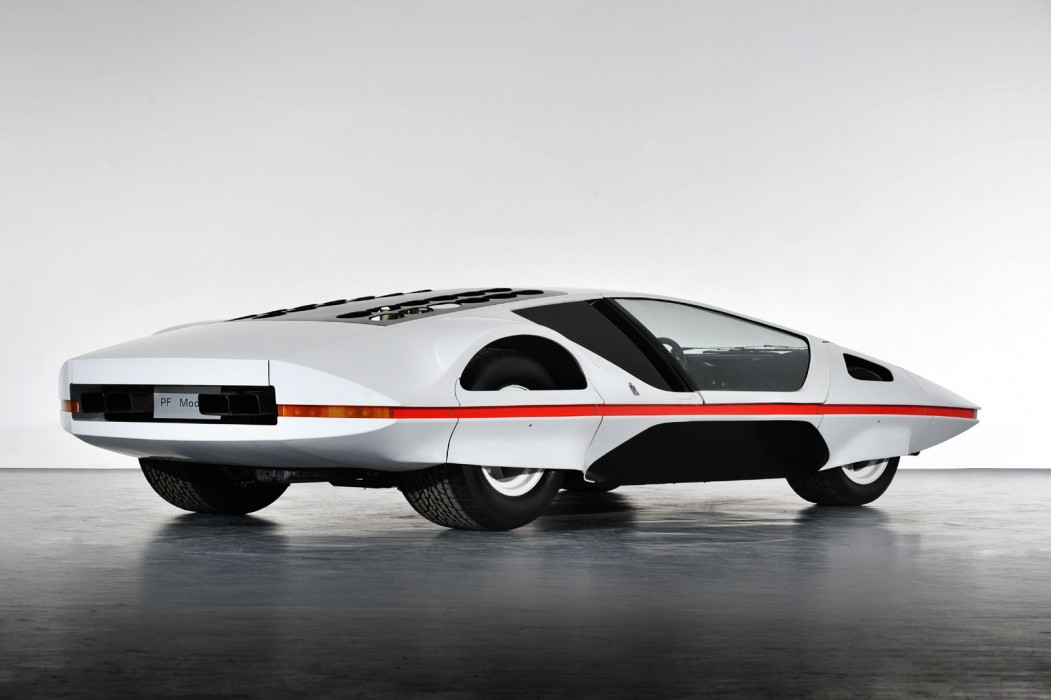 The run-down above is by no means comprehensive. Ferrari is thought to have made more than forty cars since its Portfolio Coachbuilding Programme programme began; many simply haven't been revealed in public.
They are though far from the first custom Ferraris, and before Ferrari took the idea in-house, it was typically up to coachbuilders to fulfil the desires of wealthy clients. Some, such as Jim Glickenhaus's P4/5, built by Pininfarina but given Ferrari's blessing, were exquisite. Others, like casino magnate Bill Harrah's Jeep-based "Jerrari" less so.
Perhaps the most famous commissions were those made for the Sultan of Brunei. Many, such as the Enrico Fumia-designed and Testarossa-based F90, are rarely seen – though as six were built, that somewhat rules it out as a strict one-off. The same applies for the Sultan's custom 456 saloons and estates.
And of course, there are the prototypes, which are one-offs almost by definition. We didn't include them here as they were not strictly production models, but cars like the Pinin four-door saloon and the incredible 512 Modulo of 1970 were still running and driving Ferraris.
Read more
One-off Ferrari Meera will be an auction star(ion)
Testing times as RML's new Short Wheelbase hits the track
Restoring the world's rarest Ferraris is all in a day's work at Moto Technique