Whatever a car manufacturer has created, you can almost guarantee an enterprising individual got there first with their own interpretation.
That's especially the case with luxury SUVs, it seems. Well before Bentley or Rolls-Royce got in on the act with the Bentayga and Cullinan, or Ferrari mooted the idea of building the Purosangue SUV, there were individually-commissioned and coachbuilt Bentley and Rolls 4x4s, owned by collectors such as the Sultan of Brunei.
How much is your car to insure? Find out in four easy steps.
Get a quote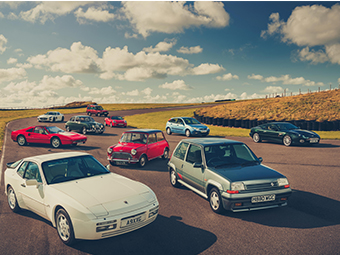 They weren't, it has to be said, always the most sophisticated of things, and that leads neatly on to the unusual concoction you see before you. Yes, that is an SUV with the front end of a Ferrari 365 GT. The back end, if you're not familiar with the form, is that of a Jeep Wagoneer. No, neither Ferrari nor Jeep was responsible, and yes, the "Jerrari" is actually now for sale.
If you think the idea of say, an electric Ferrari is tantamount to cultural destruction, let alone hacking one up for some homebrew project, then you might be wondering how anyone thought it was a good idea to graft part of a Ferrari onto part of a Jeep. Not just the bodywork either, but even the 365's 365bhp V12, so it's far more than just an ill-advised bodykit.
The answer, as is so often the case, boils down to ego. Back in the late 1960s, Bill Harrah, a casino magnate who made millions from slots and roulette in Reno and Tahoe, owned a Ferrari dealership, and owned a collection of nearly 1500 cars, decided he wanted something different – a high performance 4×4. Legend has it, Harrah approached Enzo and asked that Ferrari build such a car for him.
Enzo said, "No."
Harrah said, "Oh yeah? Watch me do it."
In 1969, a car crash would prove to be just what Harrah needed to kick-start his pet project. Stories say an employee crashed Harrah's Ferrari 365 GT 2+2 in an ice storm. Harrah saw an opportunity to take the remains and merge them with his a 1969 Jeep Wagoneer he owned.
Our colleagues at Hagerty US wrote in 2019 that Harrah's considerable means allowed him to take the Jerrari project entirely in-house, with engineers cutting and stretching the 365's damaged sheet metal to cover the Wagoneer's nose.
The most impressive part though has to be the way they installed the sizeable 4.4-litre V12. The sump needed reprofiling to fit, which meant the installation of an oil cooler to make up for the reduced capacity, before the V12 was mated to a four-speed Borg-Warner transmission, higher ratio front and rear differentials, and a clutch created from a bitsa of Ferrari and Chevrolet parts.
Road & Track magazine somehow blagged a drive back in 1971, engineering editor Ron Wakefield suggesting its high speed stability was "not impressive", but did encourage a 0-60mph time in the nine second range despite the extra weight and gearing.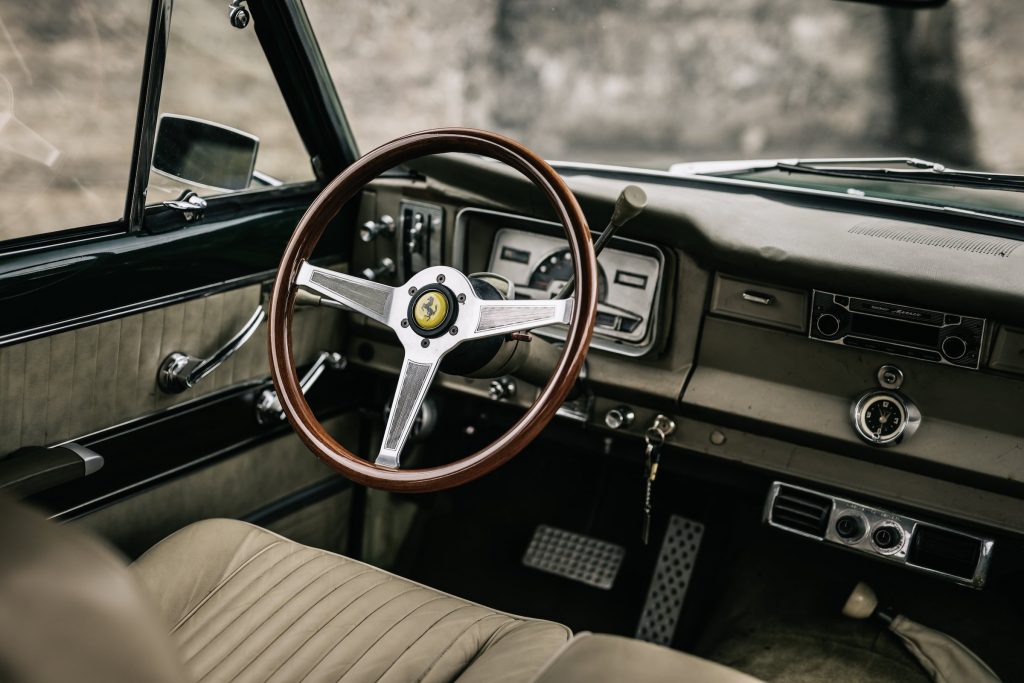 Harrah got decent use from the car, but in the intervening years it ended up in Germany, but sadly it no longer packs the V12 and four-speed manual, instead making do with a standard Wagoneer V8 and a three-speed automatic. Why? Because Harrah kept the original drivetrain in order to build another Jerrari.
The Jerrari is now advertised for sale on Classic Driver, and its price is available on request. Given such a statement, we're assuming it won't be cheap – almost certainly more than the Condition 1 (Concours) value of $41,300 for a 1969 Jeep Wagoneer Custom in the Hagerty Price Guide. If it's more than the £183,600 for a 365 GT 2+2 in concours condition though, we'd be looking for one of those instead, maybe with an actual Jeep on the side to handle winter duties.
Still, when the Ferrari Purosangue arrives, you'll be able to buy such a thing straight from the showroom. Ferrari might not have got there first, but the end result might be slightly easier on the eye…
Also read
Future Classic: Ferrari 458 Italia
Where have all the shabby Ferraris gone?
Your Classics: Patrick Sumner's 1942 Jeep is a veteran of WWII and family life