Tip: To view all images in gallery mode, click on any photograph
A new year, a new you? If you're looking to travel in a different direction in 2023, then we have 10 cars that could take you down exciting roads. Our annual Hagerty Bull Market List exists to make the seemingly difficult really easy, by identifying 10 cars that will be both a pleasure to own and drive as well as a relatively safe place to put your hard-earned money.
Powered by the data behind the market-leading Hagerty Price Guide, and informed by the thousands of insurance quotes and policies that Hagerty provides, the Bull Market List uses cold, hard facts to spot trends in the enthusiast car scene. We identify cars whose values are stable in the market, and others that may be poised to appreciate or already showing signs of rising in value, and then set to work on celebrating the terrific diversity that the car hobby has to offer, picking 10 cars that will easily see you strike up a conversation wherever you stop with them.
For the 2023 Hagerty UK Bull Market List, we offer you everything from the humble Austin Seven, which turned 100 this year, to the fire-breathing Lamborghini Diablo – and in between we have cars of all shapes and sizes, to suit all budgets and tastes.
So, what are you waiting for? Dive in and enjoy the Bull Market List.
Audi TT Quattro Sport (Mk1), 2005–2006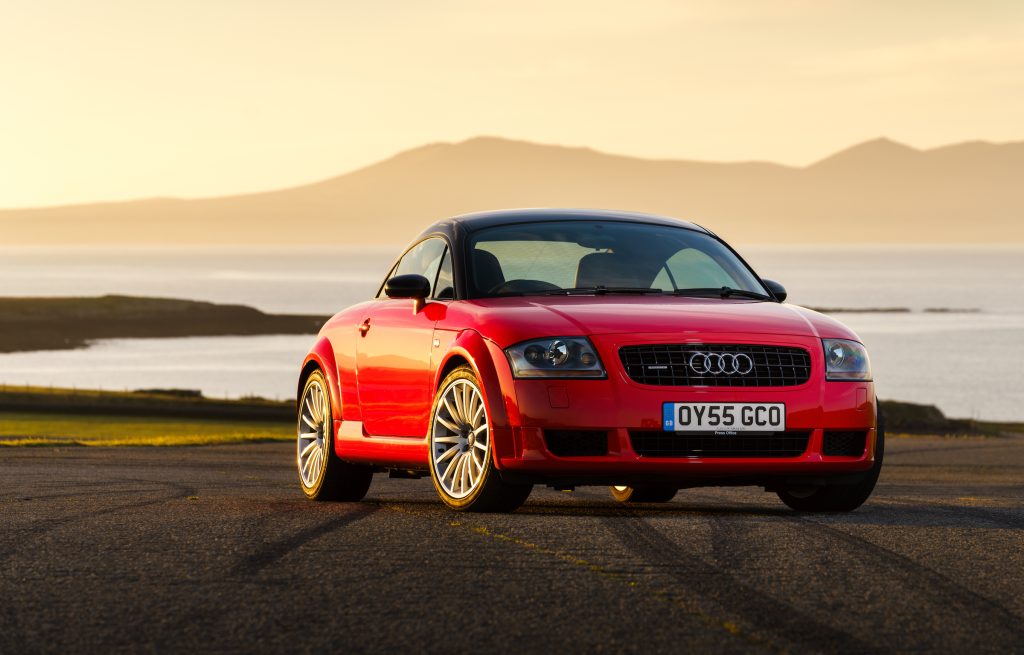 You could argue that the Audi TT Quattro Sport is more show than go. That despite appearances, it's not really Audi's equivalent of a GT3 RS, and that its turbocharged four-pot and all-wheel drive setup ultimately limit its appeal.
You could argue all that… and in some cases, you'd be absolutely correct. The changes Audi made to the TT for the special Quattro Sport (QS) do not make it one of the great driver's cars – but they do make it a better driver's car than the regular TT, and they undoubtedly make it significantly more desirable to both enthusiasts and collectors alike.
Visually, the TT Quattro Sport used the body kit from the 3.2 V6 model, complete with deeper bumpers, side skirts, and a spoiler extension. Wheels were unique, 18-inch 15-spokes wrapped in 235/40 tyres, and there was a two-tone colourway – a black roof with either light silver, Avus silver, Misano red, or Mauritius blue paintwork, or an all-black option.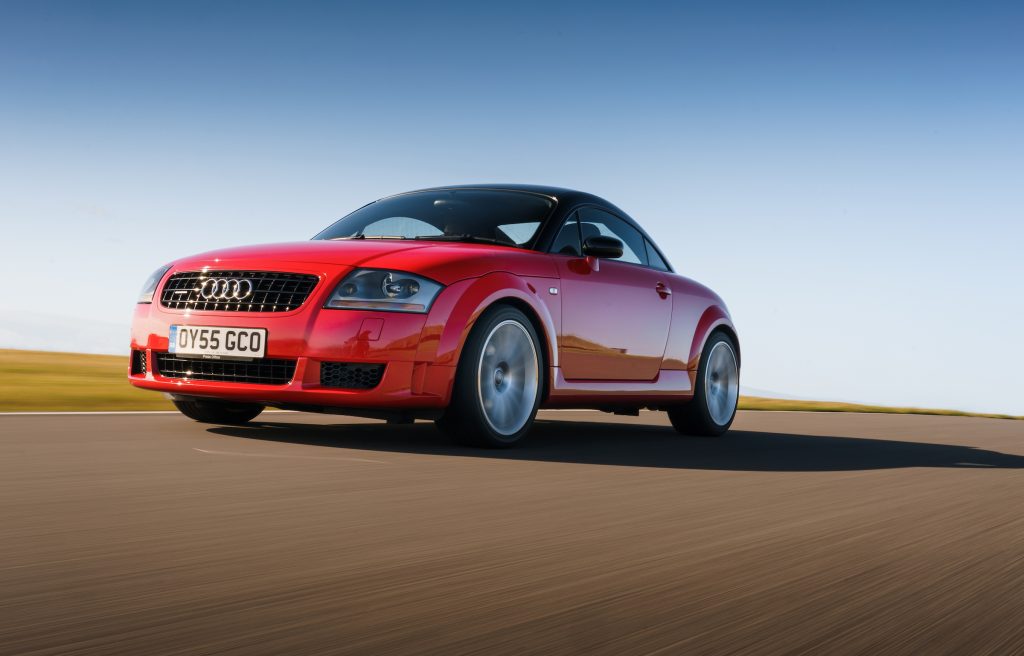 Inside the rear seat bench was deleted, replaced by a strut brace and luggage net, and podgy leather seats made way for a pair of fixed-back Recaros, their shells painted body-colour. Audi claimed a 75kg weight saving, while the steering wheel rim and handbrake lever received an Alcantara retrim.
The effect of all this today is profound: The TT has always been an eye-catching car inside and out, but in Quattro Sport form it's truly arresting, and if it ultimately couldn't match them on the road, a Boxster or Z4 couldn't get close to this cabin ambience. TTs have always scored highly for ownership appeal (and details – the click of the alloy fuel filler cap is more satisfying than most cars' gearchanges), but the QS is on another level.
Let's not do the Quattro Sport a disservice either: it really is genuinely good to drive. It's not touchy-feely like the Elise here, or as luxurious as the SL500, but neatly splits them for ability. Long distance drives are little effort – we put probably 800 miles on this one during the Bull Market week, with fuel economy in the low 30s – and high-speed stability is excellent.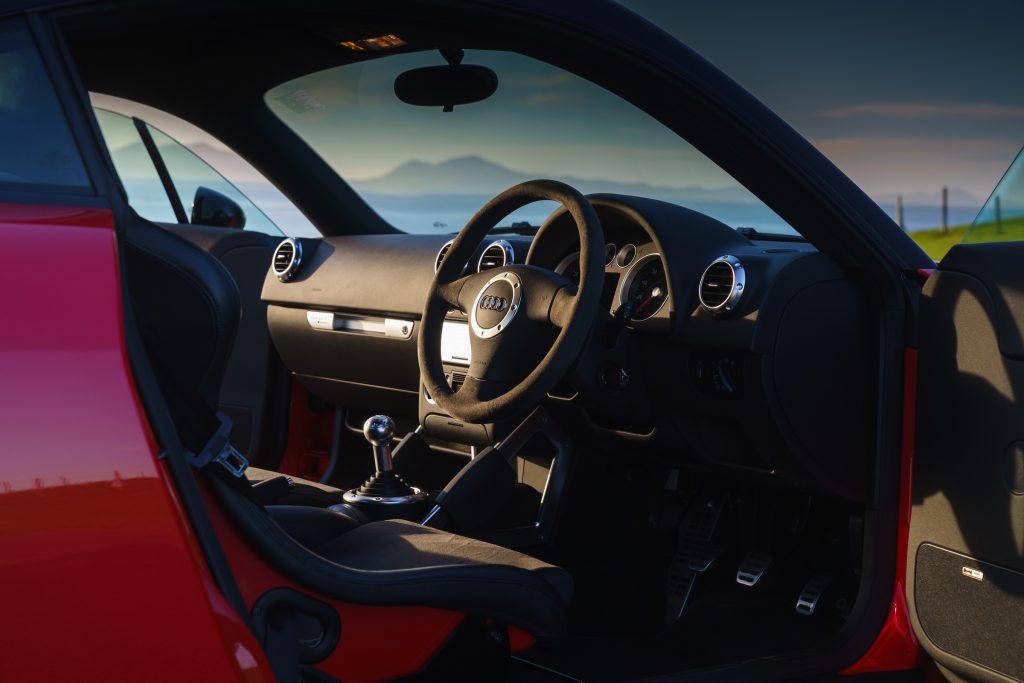 It does wake up on a good road too – far from the dressed-up Mk4 Golf some deride it for being. The steering is positive, the ride well-controlled, and there's excellent traction, whether it's dry, or with the roads streaming wet. In fact, we were positively willing on the worst Wales could throw at us, at which point the QS made more sense than ever, being utterly surefooted and consistent no matter the surface.
Even the engine has more to it than you might expect – 237bhp makes it usefully rapid, but the slightly offbeat note and turbo chuffs and whistles give it character too. The gearchange and brake feel are nothing to write home about, but, we'd wager, the aftermarket probably has answers to both.
What the TT does, and the Quattro Sport especially so, is hit an ideal balance of driver appeal and ownership appeal. Throw in rarity – with only 800 ever set aside for the UK market – and those stunning looks, and frankly we'll forgive it for not being a cut-price 911 GT3 RS.
2005 Audi TT Quattro Sport
Engine: In-line 4cyl, 1789cc, turbocharged petrol
Transmission: Six-speed manual, front-engined, all-wheel drive
Power: 237bhp @ 5700rpm
Weight: 1416kg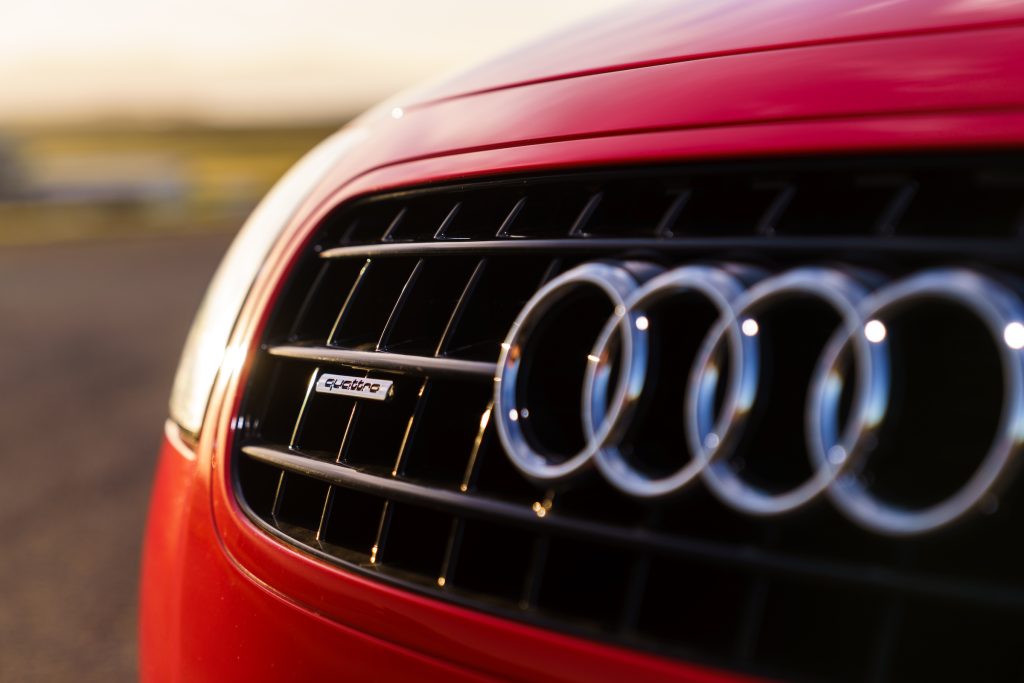 What the Hagerty Valuation Team says
Hagerty Price Guide range, Fair to Concours: £5100–£14,800
We've only been tracking the Quattro Sport since the beginning of the year, but in that time average values have risen from £9950 to £10,075. However, we've seen a 17x increase in worldwide insurance quotations in the last five years, and the value of cars we're quoting has risen by 16 per cent in that time. Auctions are up too – eight so far in 2022, all selling, compared to four in 2021 with one unsold.
There are various factors that make a car collectable, and the Quattro Sport has plenty of them – prestige manufacturer, it's a sporting variant, relatively low production numbers, it's instantly recognisable, and was aspirational when new. A huge price rise is unlikely, but it should continue to creep up, with low mileage, clean examples with great service history performing best.
Austin Seven, 1923–1939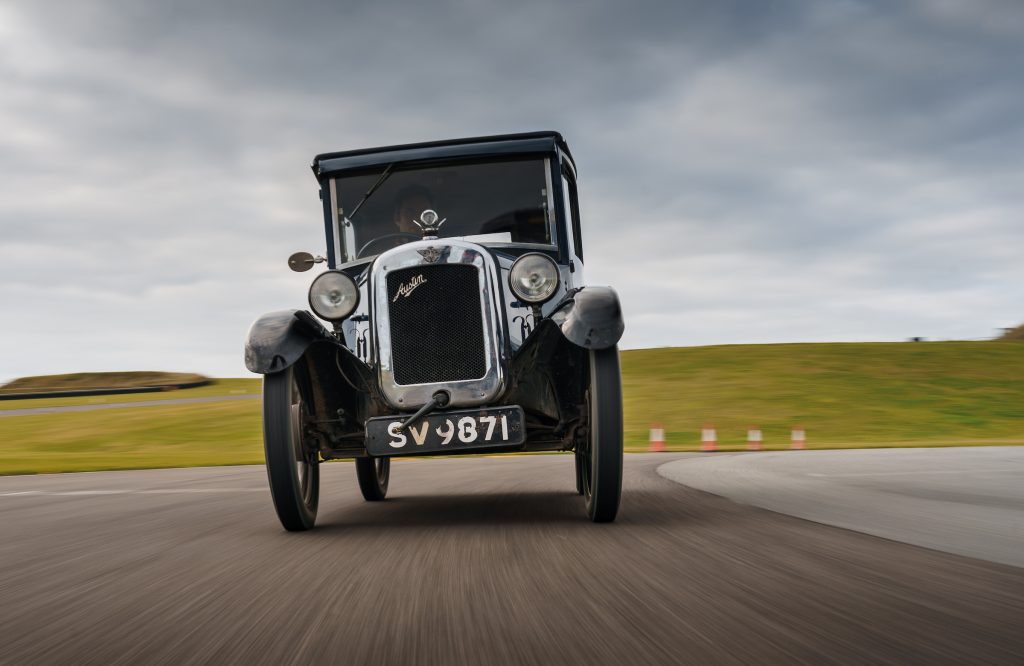 When the Austin Seven was conceived, shortly before its unveiling to the nation a century ago, eBay was not a thing. Heavens, little more than six per cent of Britain's homes were wired up to the grid, while only the most affluent families would have had a phone in their home. Yet 100 years on, against a backdrop of tremendous change, it appeals for its humble simplicity.
Adam Jones and partner Tania Brown, both members of the Vintage Sports Car Club, had been pondering with buying their daughter a small car, toward the end of the first lockdown period, and after spotting this Seven Saloon for sale on eBay, for £8500, fell for its charms.
How many others before them must have been cast under its spell, you wonder? This 1929 example was one of hundreds of thousands that got the nation motoring – as good as 300,000 by the time production ended, in 1939. Illustrating how successfully it democratised motoring, making it affordable for the many rather than the few, when the first Seven rolled off the line at Longbridge, in 1922, there were a mere 383,000 cars on UK roads.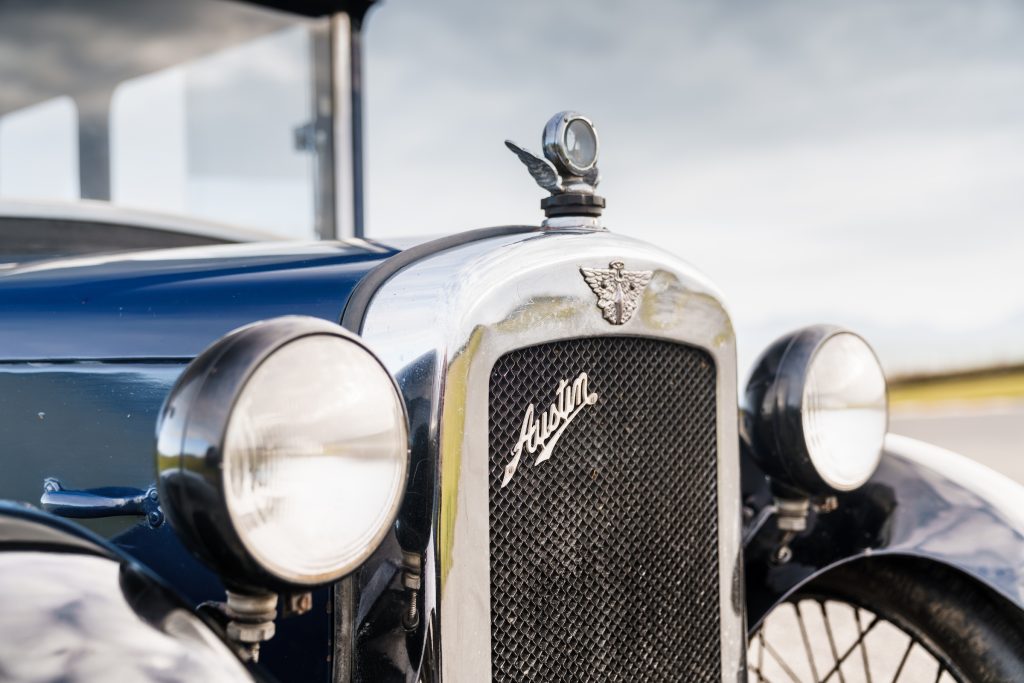 Herbert Austin dreamed up the concept of a small, cheap car to address the issue of vehicle excise duty, which was levied by the RAC at a rate of £1 per horsepower. He worked with 18-year old Stanley Edge, drawing up a seven-horsepower (hence the name) car that would seat four and provide escapism that had, up until that point, been exclusively the preserve of the train. It cost £165 – a little more than £7200 today – at a time when the average worker was taking home £5 a week.
You sense this commitment to making it as affordable – and light – as possible in delightfully different ways. For example, when you want to get out of the car, you put your hand out of the window and turn the handle, while anyone following this particular Seven is alerted by a sticker on the back that reads 'Hand signals only'. Austin went so far as to fasten a plaque listing the 'Patents Embodied on the Austin Seven' to the dashboard, above the steering column.
Clearly, then, it is a car from a different era of motoring. In that cabin, it is snug for two and, I'm assured by Adam Jones, hilariously good fun for a run to the pub with four aboard.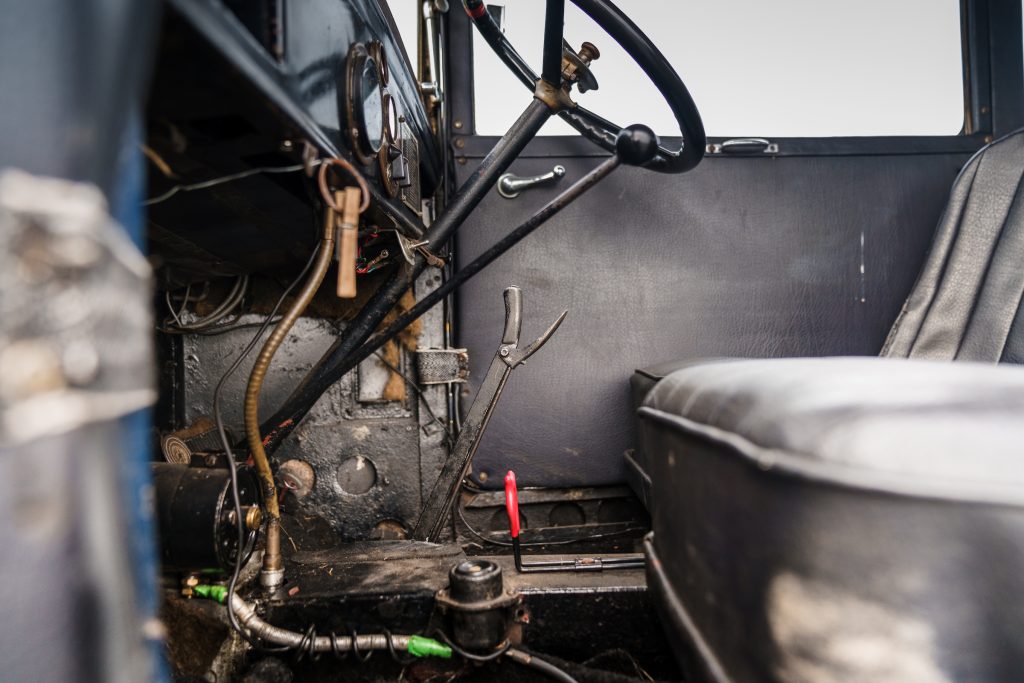 Around the twists and turns of Anglesey Circuit, you quickly learn to make fingertip-precise inputs at the steering wheel, as it's markedly sensitive, yet without any self-centring effect from the worm-and-sector system it takes a brief moment to acclimatise to winding off lock out of a corner. Just as charming is the gearbox, a three-speed affair that has what's best described as a reverse dog-leg pattern, with first across to the driver and back, second away from the driver to the left and third back down below. Initially, each shift will be accompanied by the crunching of cogs, as you learn how to feel for its sweet spot, double-declutch and master the vagaries of the walking cane-like gear lever.
On the flat, it is said to be capable of 50mph, but introduce any sudden direction changes at your peril – the saloon body, with its higher centre of gravity, means it sits on the road with the delicacy of a top hat on an Edwardian gentleman. It all takes a little bit of getting used to, making this the ideal vintage car for someone who would like to drive outside of their comfort zone.
Owning a Seven would quickly see you immersed in understanding how it all works, tinkering with it at the weekends, taking it to events or for a Sunday-lunch run to the Dog & Duck. There has always been a wonderfully diverse crowd of owners, ranging from those of advancing years to young car enthusiasts looking to take their first steps within the welcoming vintage car scene. Ever popular and well supported, perhaps the centenary of the Seven is as good a reason as the many there have been over that time to make 2023 the year you own the car that got Britain on the road.
1929 Austin Seven
Engine: In-line 4cyl, 748cc, petrol
Transmission: 3-speed manual, front-engined, rear-wheel drive
Power: 10.5bhp @ 2600rpm
Weight: 441kg
What the Hagerty Valuation Team says
Hagerty Price Guide range, Fair to Concours: £8700–£21,100
We would like to think that the same qualities that attracted drivers to the Austin Seven in the 1920s and '30s continue to appeal to motorists today. They are small, simple, affordable to run and repair and jam-packed with character. Yet today, they provide an inexpensive gateway into the vintage, pre-war car scene and also make for a refreshing antidote to modern cars.
Sevens are rising in value, but still comparatively affordable – as they always have been. Last year, the average price for a Seven was £10,125 but to date in '22 that number has climbed to £14,125. This is against a backdrop of more being sold at auction, roughly a third more than last year. Some of this will have been driven by the car's centenary, which has helped raise its profile, with events such as a parade of more than 100 examples at this year's Goodwood Revival. It is worth noting that the Saloon is significantly more affordable than rarer sports models such as the 'Ulster'.
Bentley Turbo R, 1985–1997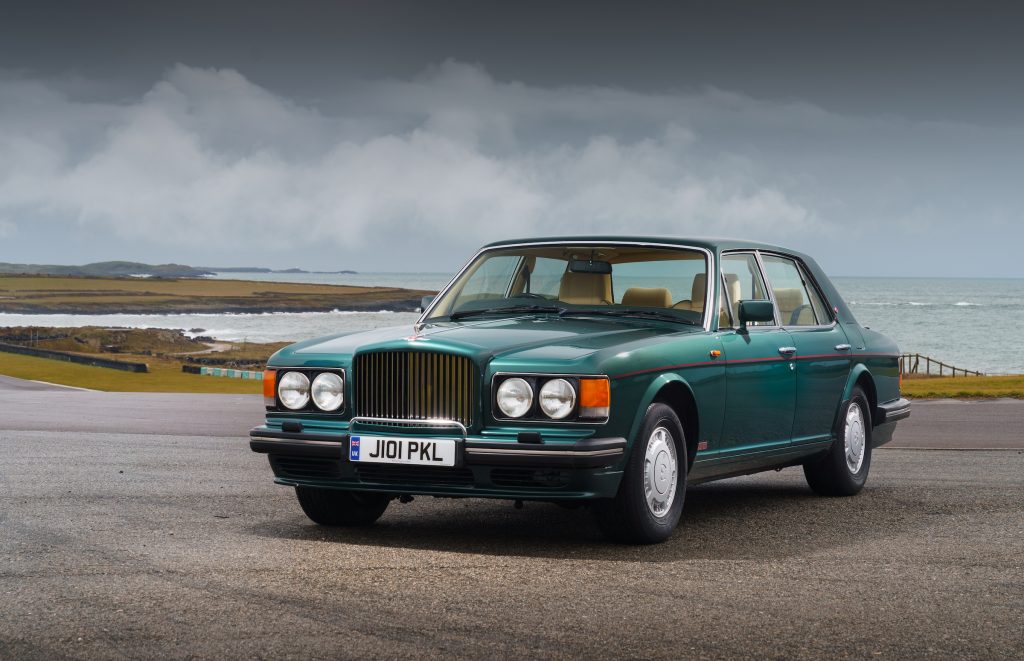 There was a pleasure unique to the Bentley Turbo R shared by none of this year's other Bull Market contenders: that of chauffeuring car owners and Hagerty team members around the track and paddock over the few days, enjoying not just the drive, but the reactions of all those who travelled in it.
Being a Bentley though, rather than a Rolls-Royce or a Maybach or any number of other luxury models, the hot seat really is the one with the steering wheel in front of it, and with the Turbo R, that seat was notably hotter than those that had come before.
It was the Turbo R that finally gave Bentley a significant point of differentiation from its long-term partner, Rolls-Royce. Bentley could do refinement, and exceptional quality, but by turbocharging its six-and-three-quarter litre V8, Bentley instantly had the performance edge on any Rolls – and marked out the Turbo R as a car for drivers, as well as just passengers.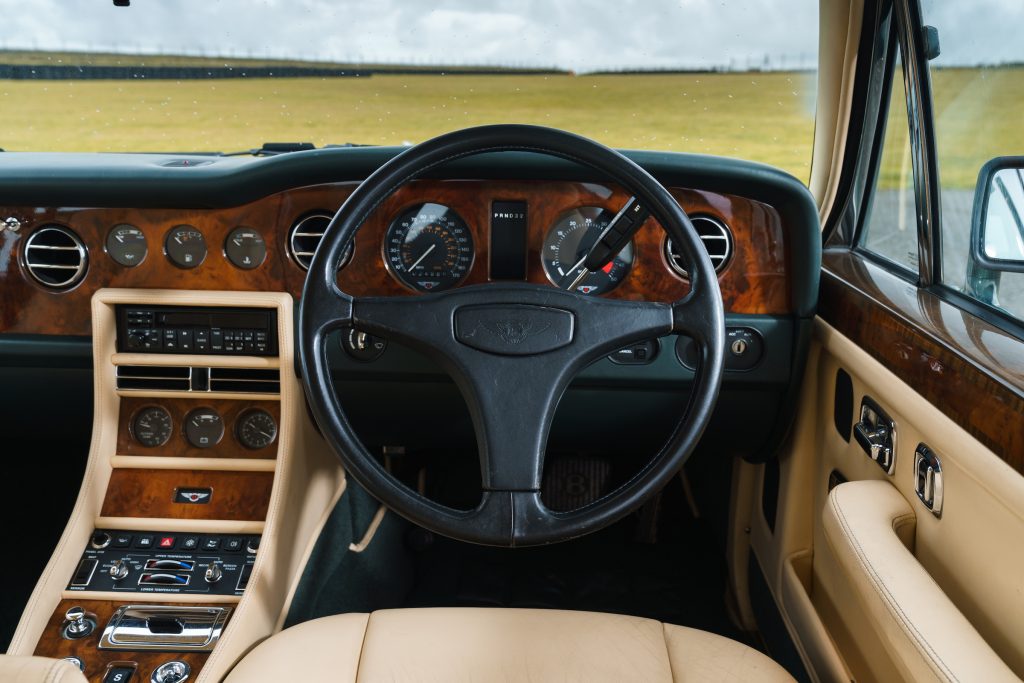 Launched in 1985, and replacing the unloved Mulsanne Turbo, the Turbo R produced an estimated 328bhp, and somewhere in the region of 400lb ft of torque – a stomping amount for the period, but somewhat offset by the car's Brunellian construction and a kerbweight somewhere north of 2.2 tonnes.
One factor in the Turbo R's newfound performance and ability was Bosch electronic fuel injection, but Bentley also worked hard on the chassis, if not exactly turning out a sports saloon, then at least enabling it to cope with the power and torque on offer.
In 1987, Autocar timed a Turbo R at a fraction under seven seconds to 60mph, and measured 143mph flat out – matched by a mere BMW 528i a decade later, but significant performance for something twice the weight of most 1987 family cars.
"Our" Turbo R hails from 1991 and the Bentley Heritage Collection, and it has the same gravitas as last year's Rolls-Royce Camargue – but in Brooklands Green over cream leather, is arguably easier on the eye.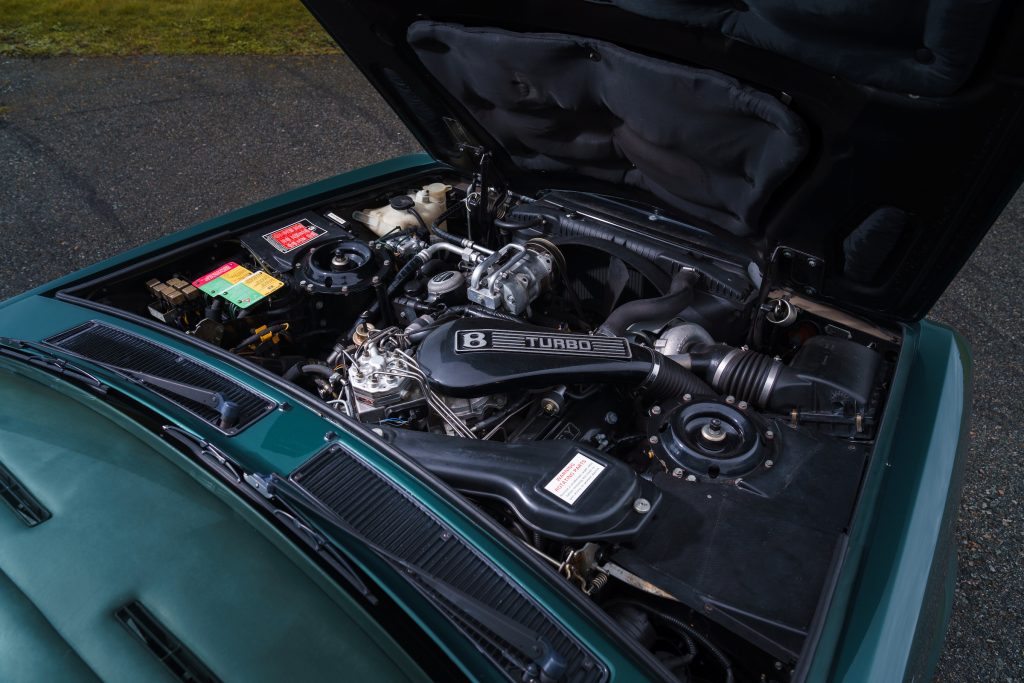 Everything is weighty in a Turbo R apart from the controls: the firm handshake of opening and closing the doors is contrasted with the featherlight pressure required to twist the key, select a gear on the column lever, turn the wheel, or press either pedal – or the low conversation volume you can get away with once underway.
The R's throttle needs sinking deep into the carpet for anything more than everyday performance, and when you do, the result no longer feels as profound as once it might. It's the effortlessness at say, three or four tenths of its ability that makes the Bentley special though – you can get along quite smartly with minimal driver input and minimum disruption for those enjoying the rear-seat comfort.
If there's driving pleasure here, it's in both the refinement, and in driving both as swiftly and as smoothly as you can get away with. But it's the potential ownership pleasure – from delighting friends every time you pull up in front of their house to that feeling of piloting something truly special, that will keep you coming back for more.
1991 Bentley Turbo R
Engine: V8, 6750cc, turbocharged petrol
Transmission: 3-speed automatic, front-engined, rear-wheel drive
Power: 328bhp @ 3800rpm (approx.)
Weight: 2200kg (approx.)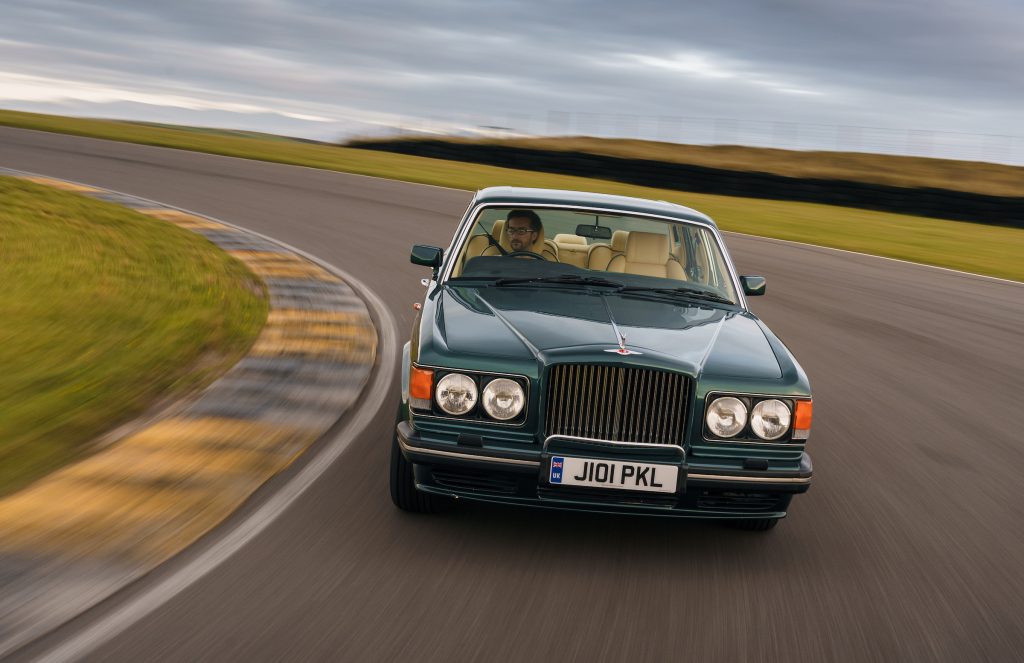 What the Hagerty Valuation Team says
Hagerty Price Guide range, Fair to Concours: £7700–£23,400
The Turbo R is currently a little below its 2020 peak of £16,800, which seemed to benefit from the post-lockdown 'revenge-buying' boom – people who had always wanted a Bentley seemed to perceive them as a cheap entry into the marque. In 2022, values have been steadily rising, and are now back to an average of £15,400.
They're popular at auction, with 57 so far in 2022 – compared to 44 in the same period in 2021. It's a slow riser, but could be up to 2020 levels in the next 24 months. It's a massive amount of car for the money, and values elsewhere suggest the UK is behind the curve, but this is a car where service history and condition is everything.
Citroën BX, 1982–1994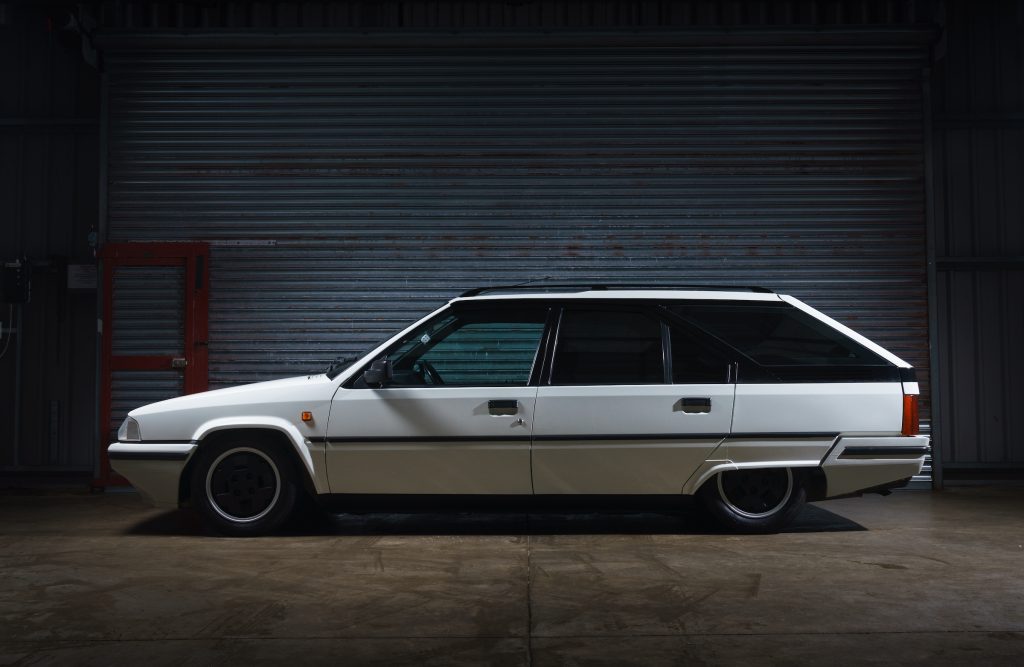 If the Citroën BX was ever a disappointment – following on from the bold GS and GSA, and their taste of DS-style glamour at an even more accessible level – then you wouldn't know it today.
Marcello Gandini's geometric shape might have clothed a platform shared with the much more conventional Peugeot 405, and used its engines, but it takes only moments today to realise this is a proper Citroën to its core – even in facelift form, as per the immaculate 1992 BX TGD owned by David Carter that we have along for this year's Bull Market test.
It helps that our test car is an estate model, and has had a few tweaks during ownership too – such as GTI wheels and the interior from a higher-spec car. But in most ways, it is representative of the kind of cars you'll still find in surprising numbers on the market.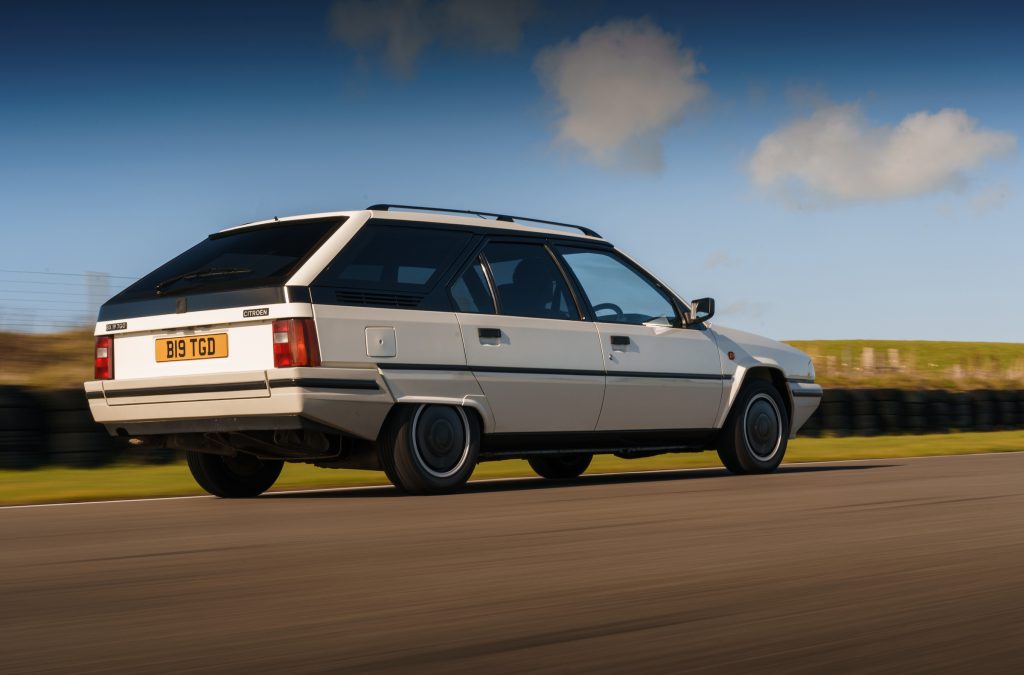 Compared to the GS at least, the BX is less susceptible (though far from immune) to corrosion, and that its predominantly PSA XU engine range is hardy in both petrol, or as here diesel, forms. In fact, this estate's condition is quite rare – because plenty are still used as workhorses, happily plodding along decades after they were built.
Motive power in UK models spanned everything from a 1.4-litre petrol to the 16v, 1.9-litre petrol of the GTi (shared with the 405 Mi16), with 1.8 (badged '17') and 1.9-litre diesels, the former offered with a turbocharger. Our Bull Market car is the non-turbo 1.9, driving through a five-speed manual gearbox.
The first surprise is that this BX doesn't feel as flaky as expected – partly because it's been subject to a rolling restoration over many years, but partly as being a later model, Citroën did improve build quality quite significantly during the car's run. Controls and switchgear feel sturdy and the driving position is good in those fabulous seats – even if the wheel is angled like that of an old Mini.
After the glow plug light extinguishes the XU diesel bursts into life. The low-pitched grumble never really goes away, but nor does it irritate – these PSA diesels were among the most refined of their type, albeit… err, "stately" in terms of performance; turbos were decidedly more eager.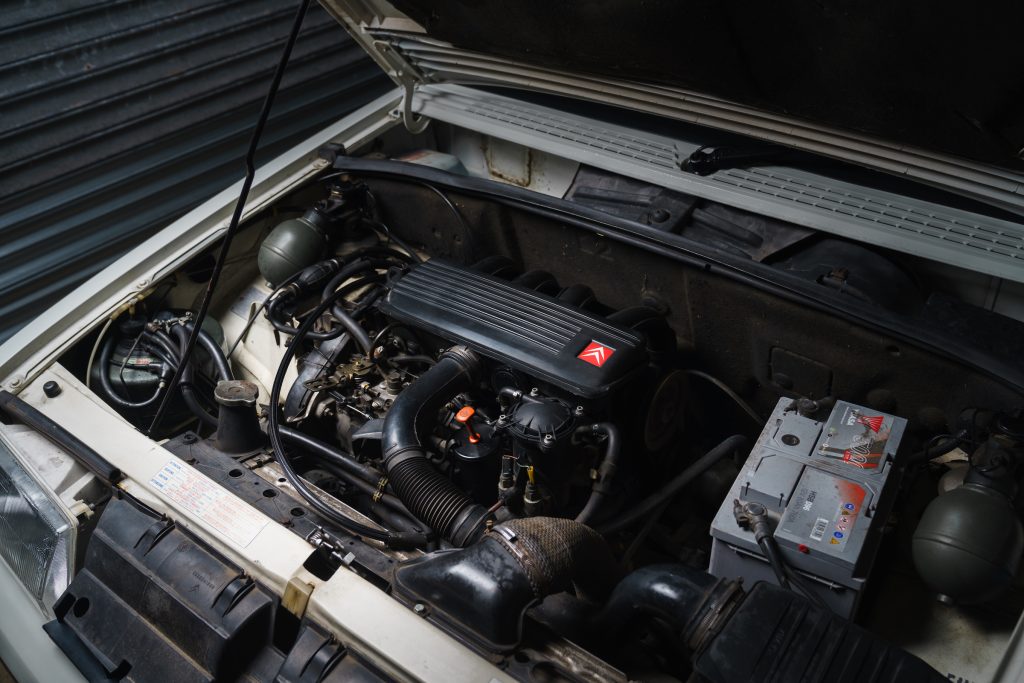 The accelerator pedal is high effort in this example, needing some care to pull away smoothly, but it's the only control that feels heavy or in any way imprecise. The gearshift is light, and the pressure-sensitive brake pedal very responsive, but easy to adapt to. There's not the slightest nibble of feedback through the steering but it's light and razor sharp in its responses.
Quickly the BX shows its strengths: it's absurdly low-effort to drive, much like a modern car in fact, but packed with character. And in diesel form, running costs should be low too – 60mpg is apparently well within reach, and parts are not hard to come by, thanks to the engine's ubiquity. BXs rust, but a visual inspection should put your mind at ease, as the common corrosion points tend to be easy to find.
While that famed suspension needs specialist care (though like the engine, hydraulic components are not difficult to find, and not beyond the scope of the home mechanic), the BX is a car that ticks numerous boxes in 2023: bargain prices, modern-car utility, iconic 1980s design – and a genuinely charming and relaxing drive.
1992 Citroen BX 19 TGD Estate
Engine: In-line 4cyl, 1905cc, diesel
Transmission: 5-speed manual, front-engined, front-wheel drive
Power: 64bhp @ 4600rpm
Weight: 1030kg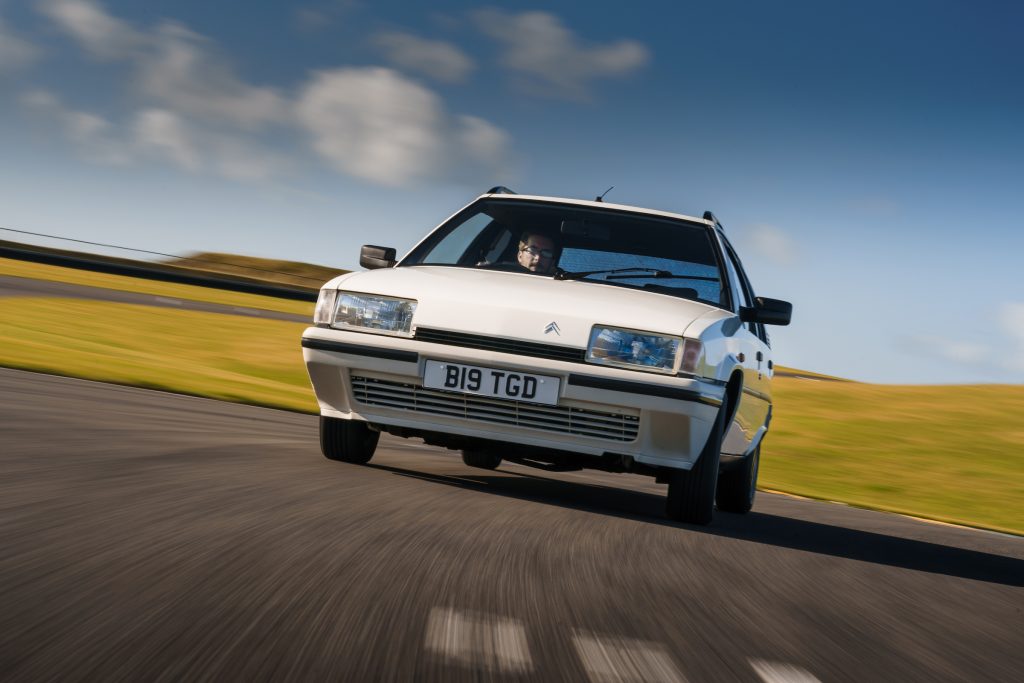 What the Hagerty Valuation Team says
Hagerty Price Guide range, all variants, Fair to Concours: £800–£8100
The BX is a fairly new one for Hagerty – we only began tracking it in the Price Guide in 2022. But even then, the average price has gone up, albeit by a modest £25, from £2125 at the start of the year to £2150 at the time of writing. We're expecting values to increase slightly, probably keeping pace with inflation.
It could, however, benefit from some high-profile sales – like the Group B homologation BX 4 TC that sold at Artcurial in July for €77,480. This was a special car: one family ownership from new, and one of only 40 made, but it could raise the profile of the model, especially in France.
Ford Fiesta (Mk1), 1977–1983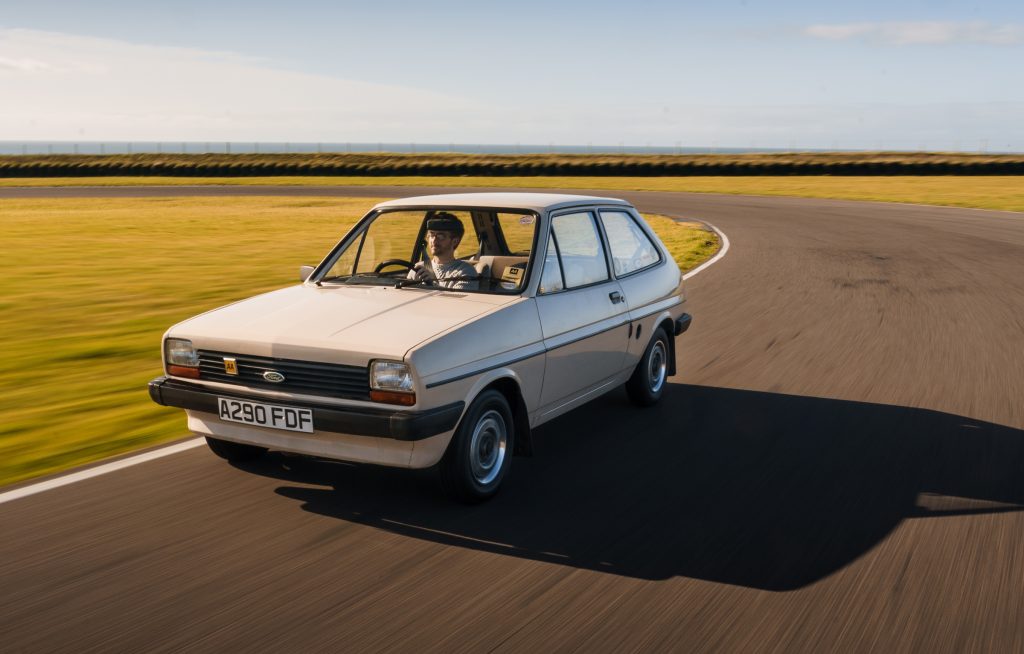 The eagle-eyed among you might recognise this Fiesta from the concours lawn at the 2022 Festival of the Unexceptional – and that is just one aspect of the appeal of the first generation of Ford's supermini.
It's been lent a poignant twist too, since between us decamping to Anglesey for a few days, and writing these words a month later, Ford announced that the Fiesta has turned its last wheel, and the current, seventh generation would be the last.
Other than the badge and the name, there really isn't much that links the first and last Fiestas – this is no Golf-style lineage where a clear seam of heritage runs through each model. Ford has reinvented the car several times over the years – the third-generation model brought maturity, the fourth gave the car a class-leading chassis, the fifth took on a Germanic solidity, and the sixth, preceding the current car, was more dramatically styled.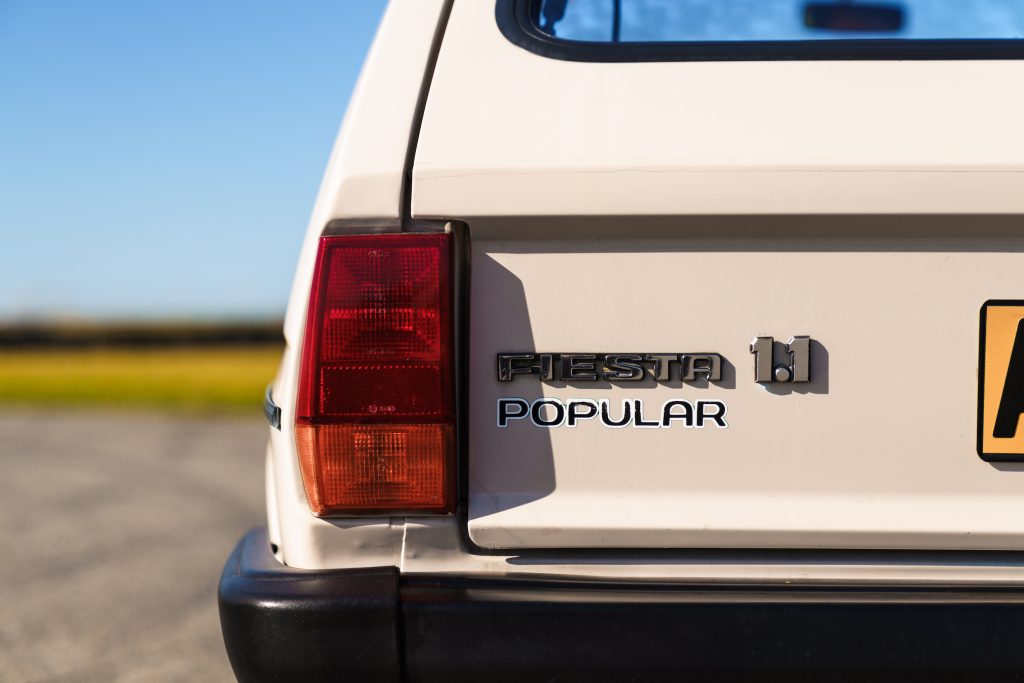 We can't even claim the original was the best, but along with perhaps the second generation, it's a genuine classic car these days, nearly as far removed in years from modern Fiestas – the earliest cars now 46 years old – as the final Model Ts were from the first Fiestas. Now that's a statistic to bust your noodle…
Unlike a Model T, you can feasibly use the Fiesta every day. We know this because owners Alan and Hilary Foster do just that – not for particularly long trips, but as often as they can get away with.
It isn't difficult to see why, as this late Mk1 – a 1.1 Popular Plus from 1983, shortly before the Mk2 debuted – is a real sweetheart. It reminds us of a time when the tiny, hard-working powerplants of small cars were perpetually audible, both inside and out, and while the streets were noisier (and dirtier!) back then, it gives the car an engaging feel right from the off.
An aftermarket cover for the steering wheel takes away some of the delicacy of the thin rim, but the entire car feels light on its toes. There isn't the immediacy and verve you might get in an equivalent French or Italian car from the period – last year's Renault 4 GTL felt more willing, despite having less power – but it's probably easier to drive as a result. No wonder they became so popular with driving schools.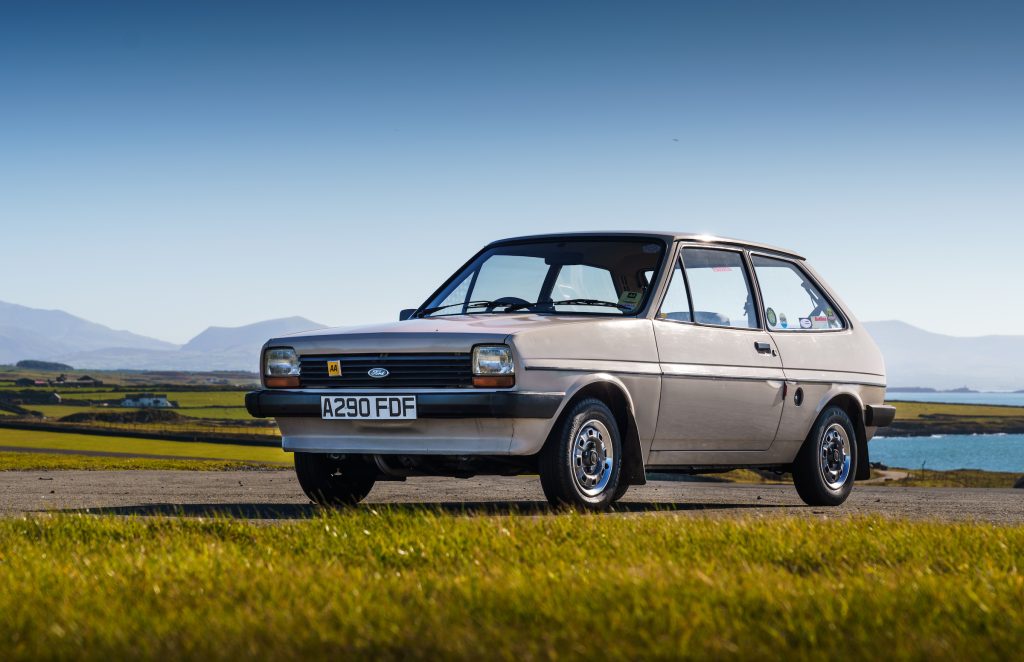 And in the UK at least, the Fiesta engenders endearment like few other small cars bar the classic Mini – like that car, nearly everyone has some kind of link to a Fiesta. You don't need six degrees of separation for this one, just one or two would probably do.
Being a Ford, parts are still relatively easy to come by too, though the Fosters have made some subtle, modernising upgrades to their car to ensure it's as dependable as it would have been when new.
You can't pick them up for a couple of hundred quid any more like you used to, but that enduring popularity – and the announcement there will be no more Fiestas where this one came from – mean buying a good one today has never looked like a better idea.
1983 Ford Fiesta 1.1 Popular Plus
Engine: In-line 4cyl, 1117cc, petrol
Transmission: 4-speed manual, front-engined, front-wheel drive
Power: 54bhp @ 5700rpm
Weight: 715kg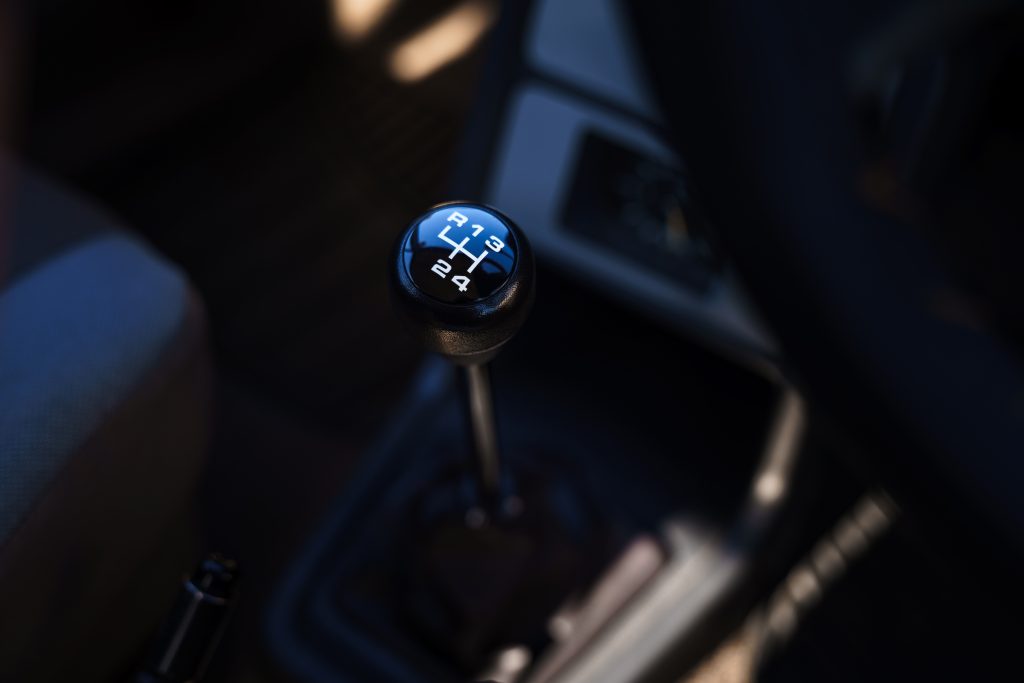 What the Hagerty Valuation Team says
Hagerty Price Guide range, all variants, Fair to Concours: £1400–£19,100
The Fiesta's an instantly recognisable classic and the prices of performance models, like the Supersport and XR2, are already rising. Even for humbler cars like our 1.1 Popular Plus, prices are on the way up – a pre-Covid average of £3625 has risen to £4325, not much in monetary terms but still a 19 per cent increase.
What we haven't yet seen is a breakout sale when an immaculate, ultra-low mileage example of a sporting model Fiesta reaches a record price. Hagerty observed this pattern recently with the Ford Focus and before it the Capri, Golf GTi, Peugeot 205 GTI and other similar cars. Once a very special Fiesta (most probably a Supersport) makes £30,000 or more, this likely to pull up the values of all early, high-quality standard model Fiestas.
Lamborghini Diablo, 1990–2001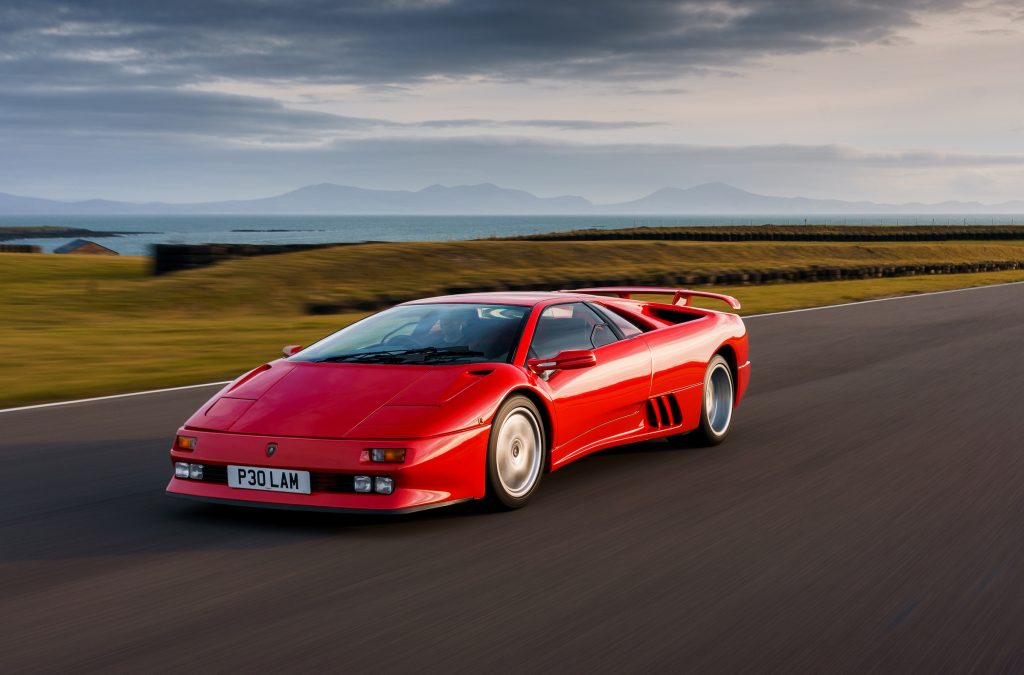 The Diablo has all the drama of a front-row seat in the Verona Arena taking in Tosca, yet this most imposing of Italian bulls could be yours for a fraction of the cost of some supercars it sparred with when new, namely the Ferrari F40, Porsche 959 and, later, Jaguar XJ220. Now is not the time to debate what has influenced that trend to date, but all the signs are that the Diablo's standing in the market is set to change.
And what a thing it is to experience. The car was designed by Marcello Gandini, when Lamborghini was under the ownership of Swiss brothers Jean-Claude and Patrick Mimran, who initiated the project to replace the Countach, in 1985. But by the end of 1987, Chrysler had taken over Lamborghini, and it charged Tom Gale with refining Gandini's early work, which was deemed to be fussy.
Whatever was changed must have worked, because there is a simplicity to the pure brutality of an early Diablo that is a wonder to behold and will draw a crowd wherever it goes. And that's before you perform any of its party tricks, such as swinging open one of the scissor doors, lifting the engine deck to expose the gold-tinted cam covers or raising its pop-up headlights.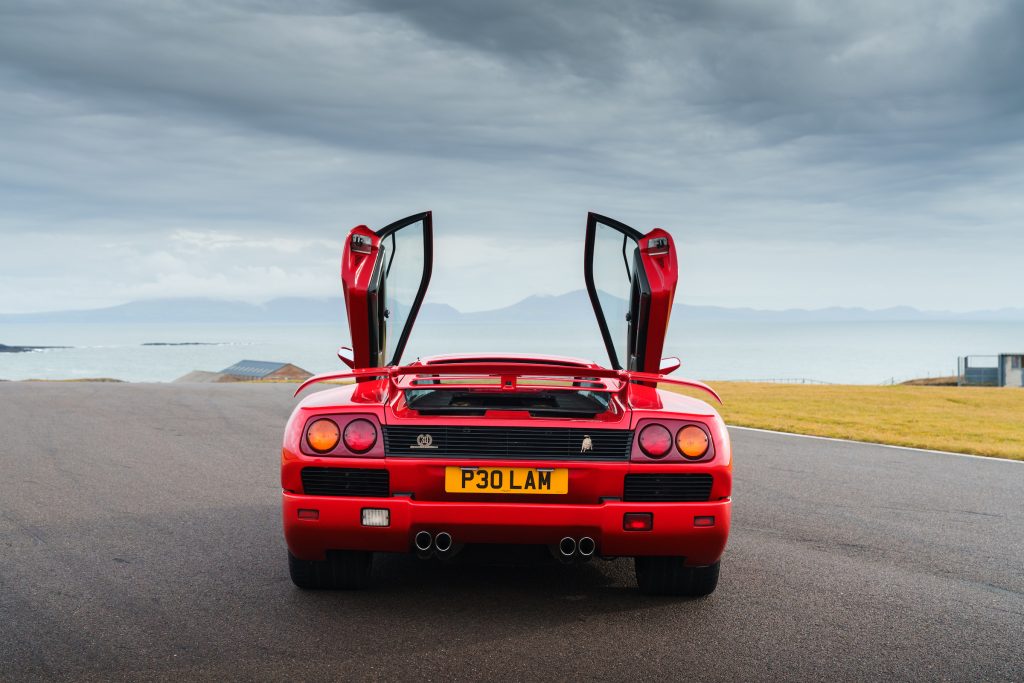 Our car, kindly shared by Nick Tranter, is an SE30 – the Special Edition built to mark the arrival of the still young brand's third decade. Only 150 were built (out of a total of around 3000 Diablos) and it's a rear-wheel drive model – four-wheel drive added weight and was reported to add understeer, too – so gives a good idea of how pure a Diablo can be to drive.
Finished in Rosso paint, with a contrasting black suede-trimmed cabin with red accents, SE30s wore a rear wing and more pronounced front spoiler, while the wheelarches are filled with exquisite OZ Racing magnesium wheels, which wear 'Special Edition' graphics, and there are uprated Brembo brakes, the red calipers peeking out from behind the wheels.
A crowd gathers to witness it being brought to life. Getting in is surprisingly easy, so is getting comfortable in the thin bucket seats. Check the dog-leg five-speed gearbox is in neutral, deactivate the engine immobiliser then twist the ignition until you hear the fuel pumps prime. With that done, one more twist and… bam!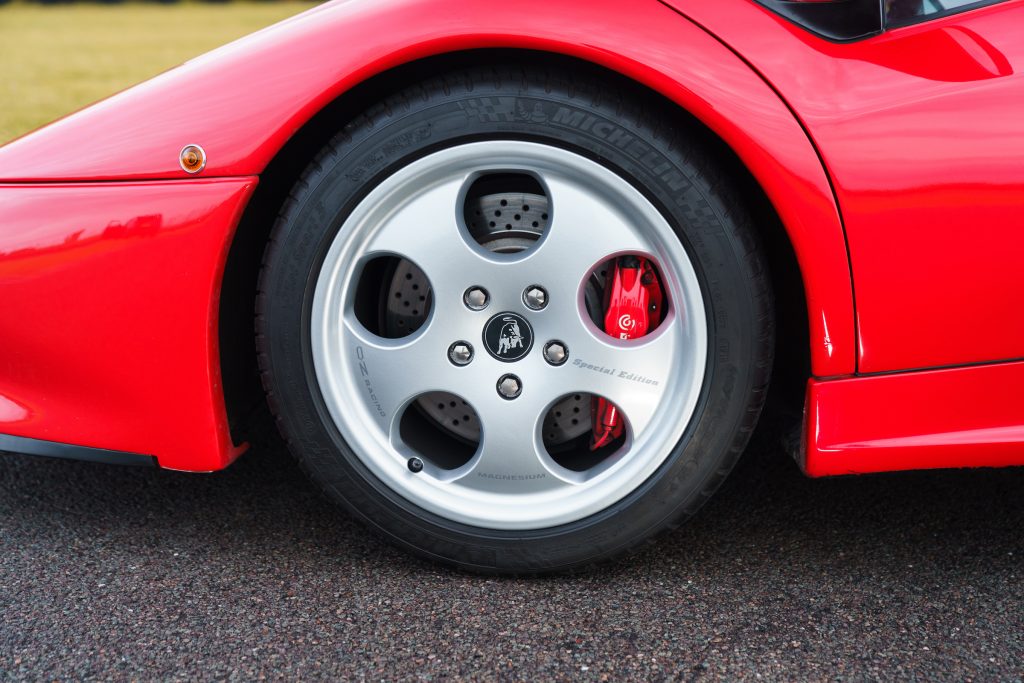 A mid-mounted, 5.7-litre V12 by Lamborghini was never going to be anything other than loud, and this one does not disappoint. There is theatre even before a wheel has turned in anger. Laps are needed to get the oil up to temperature, and during cold running the gearchange is grumpy, but the clutch is pleasingly manageable and the brakes have the most reassuring firm pedal with beautifully judged linearity.
Up and down the box you go, waiting for the engine to warm through. The multi-cylinder symphony at this point is majestic, and there is muscle low down in the rev range, but once you pass 5000rpm it is mightier, angrier and all you'd hoped a 525bhp, 207mph car named after the devil would be.
The revelation is that you don't feel as though you're trying to get out of the way of a stampede – it feels together, and tells you what's going on. Sandro Munari, the 1977 World Rally Champion (in a Lancia Stratos HF) had a hand in refining the car's ride and handling, and judged by the way the assisted steering is quick, Lotus Elise-like precise and full of feel, he did a good job. Driven with respect, it is the most scintillating thing. But what happens if you make a muddle of things isn't something we were in any hurry to find out.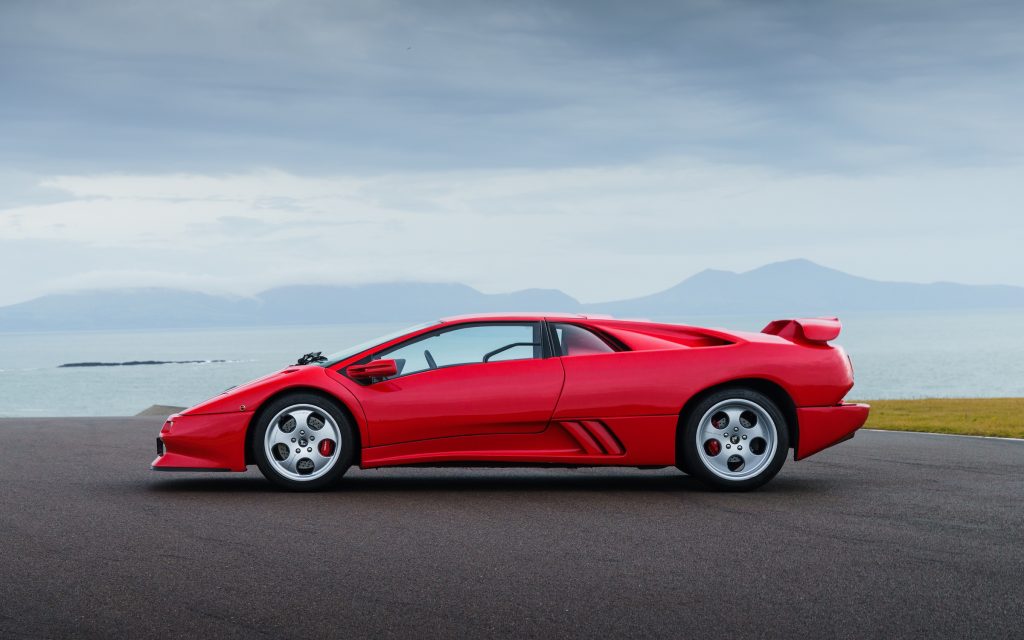 There is an adjustable anti-roll bar, switched via a slightly crude looking lever on the left side of the centre console, but we leave it alone. The rest of the switchgear is straightforward and oh-so of the era, while the pleasant surprise is that the driving position is comfortable and the all-round visibility is surprisingly good out of the Diablo.
It is both dramatic and useable, and represents tremendous value for money in its part of the market. We're left with the impression of a supercar that has been criminally overlooked – yet once you drive a Diablo you won't be able to ignore it.
1996 Lamborghini Diabo SE30
Engine: V12, 5707cc, petrol
Transmission: 5-speed manual, mid-engined, rear-wheel drive
Power: 525bhp @ 7000rpm
Weight: 1451kg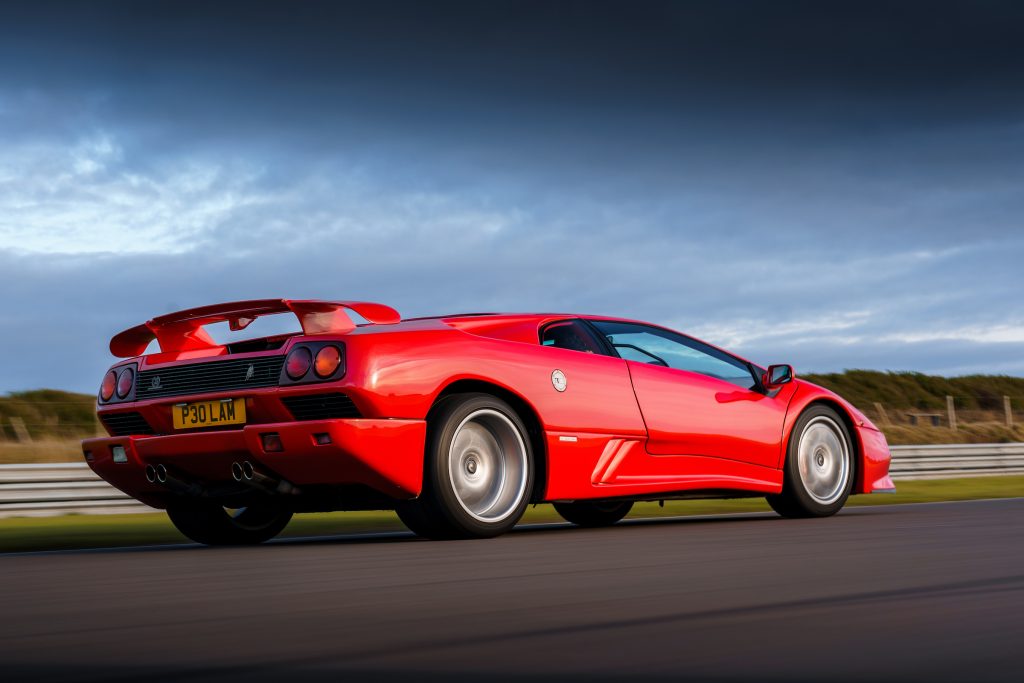 The Hagerty Market Valuation Team says
Hagerty Price Guide range, base, SV and VT variants, Fair to Concours: £106,000–£229,000
Diablo Hagerty Price Guide values have been flat for some time across the model range, and are currently sitting between an average of £137,500 for a standard car to £179,250 for an SV. For a 1990s supercar in today's market, this seems exceptionally low.
But… get ready for things to change. 45 per cent of owners are from Generation X (compared with 31 per cent across all cars), a group who are now at peak earning capacity and median quoted values have soared in 2022 from £214,000 last year to around £260,000 now. In May, at the RM Sotheby's Monaco sale, an ultra-rare Diablo GT (limited to 80 examples) sold for €612,500. This stand-out sale could well be a marker, and Hagerty would be surprised if the Diablo was not to rise in value significantly in the next 12 months.
Lotus Elise (S2), 2000–2010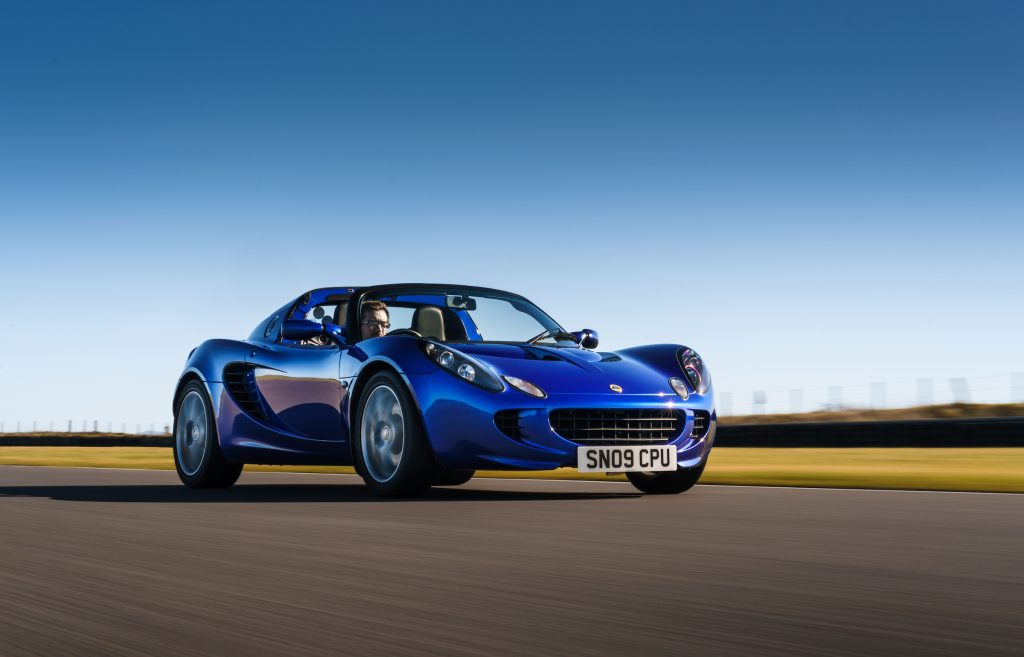 The series one Lotus Elise will always be the icon but today, the clever money is on the S2, which is frequently less expensive to buy but in many ways a better car.
You'll probably know the Elise's origin story already, so let's instead start with the way it drives – because it never gets any less brilliant, and with modern cars moving ever further away from the basics of driver interaction, the Elise's mid-engined chassis will likely never be surpassed as one of the greats.
Few cars feel so right from the moment you get inside – provided, of course, you can do so with some degree of speed and elegance, as the door apertures and wide sills still require some gymnastic technique.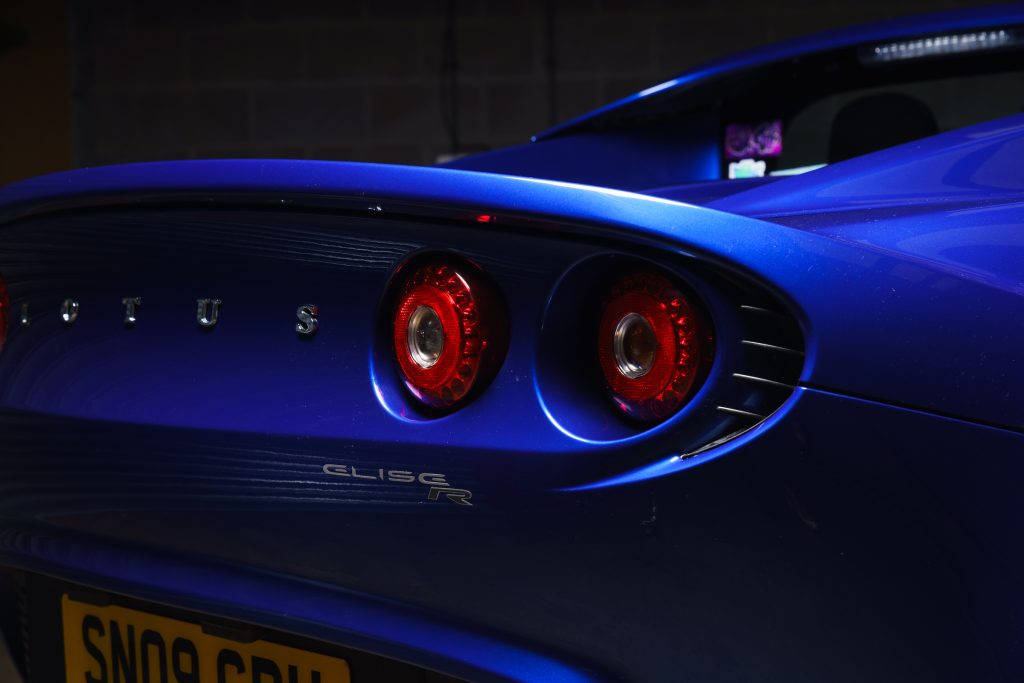 Andrew Barrett's S2 is a 111R, making it a Toyota-engined car – the first S2s retained the S1's Rover K-series engine. The R's 1.8-litre 2ZZ-GE four-cylinder makes 189bhp, and as a variable valve timing unit, most of those horses are found up-top.
Like many Japanese fours of the period it's docile at idle and low revs, but extend it to just shy of 6000rpm and there's a VTEC-style kick and a surge in power and noise – and it's truly addictive, though the high rev limit can make the gearing feel surprisingly long. The change itself was an improvement over earlier Elises though, if not as crisp as Series 3s.
It's also, importantly, reliable – but the engine isn't really the star here. That's still the chassis, and the steering in particular. Marque experts will tell you some of the S1's delicacy is lost (and the S2 is a heavier car too), but Lotus massaged the original's sometimes spiky balance, so the S2 really can be driven with confidence – and with messages flowing through some of the best steering you'll find in any car.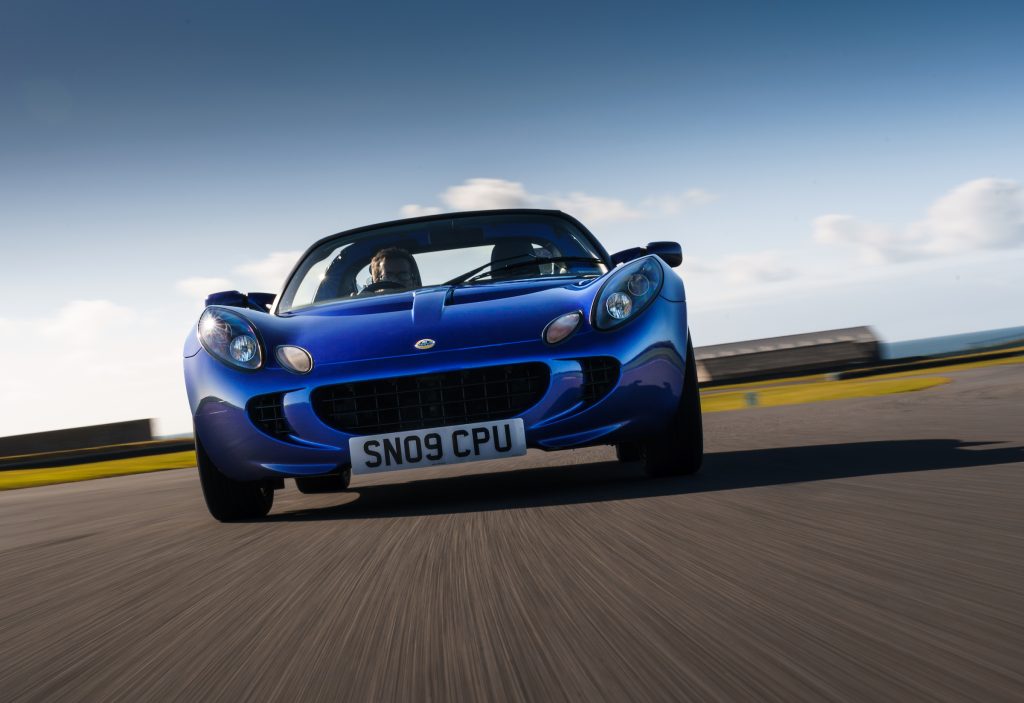 The handling doesn't come at the expense of ride quality either, while the addition of ABS lends an extra degree of security to fast driving. Even the seats aren't too bad, though we'd concede that it'll never be a comfortable car for some drivers, despite an otherwise excellent driving position.
There are still Elise quirks, like the key, immobiliser and button Masonic handshake to get it started, or the roof fitment procedure, but such things are minor given the tradeoff is driver engagement that few other cars can match at any price.
As 'any price' is also starting to include the Elise S1, given its proportional rise in values, the Elise S2, with its extra reliability, refinement and ability, may now be the Elise to have.
2009 Lotus Elise 111R
Engine: In-line 4cyl, 1796cc, petrol
Transmission: Six-speed manual, mid-engined, rear-wheel drive
Power: 189bhp @ 7800rpm
Weight: 860kg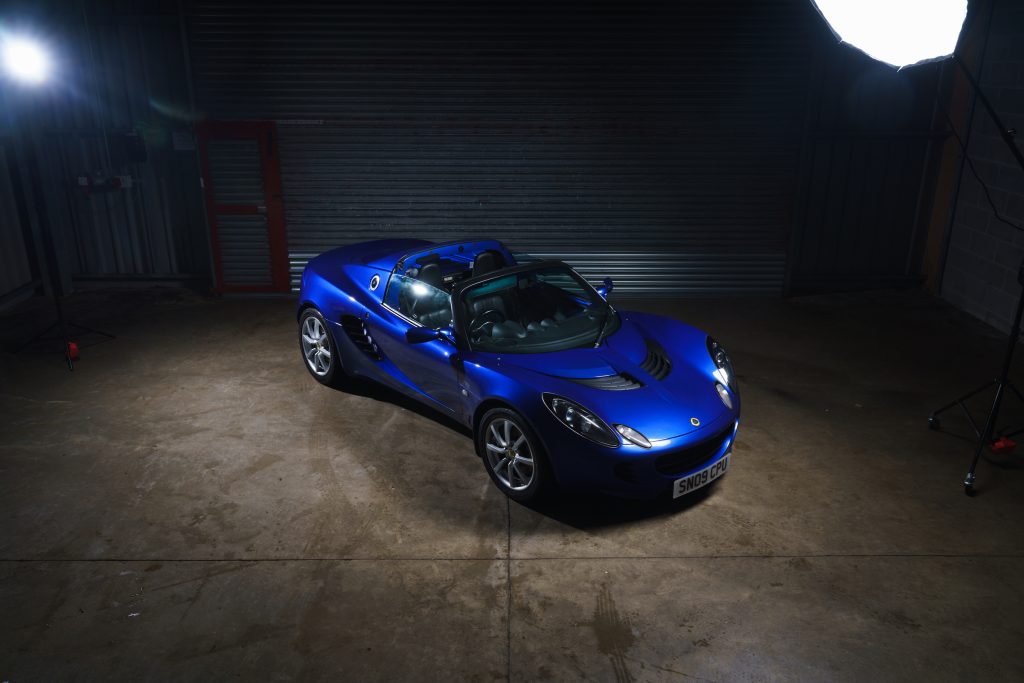 What the Hagerty Valuation Team says
Hagerty Price Guide range, all S2 variants, Fair to Concours: £11,900 to £30,400
Here's an interesting one: This revered British sports car is more affordable here than in the US – a standard S2 can be bought for under £20,000, where the median quoted in the US is around £40,000, and has soared recently, up by 34 per cent in the last two years. Quotations are higher too, by 31 per cent over the same period.
Millennials love them – around 40 per cent of our quotes are in this bracket, compared to 21 per cent worldwide. They're not showing up at auction much (more frequent on specialist sales websites), but value trend lines are all pointing upwards.
Mercedes-Benz SL500 (R129), 1989–2001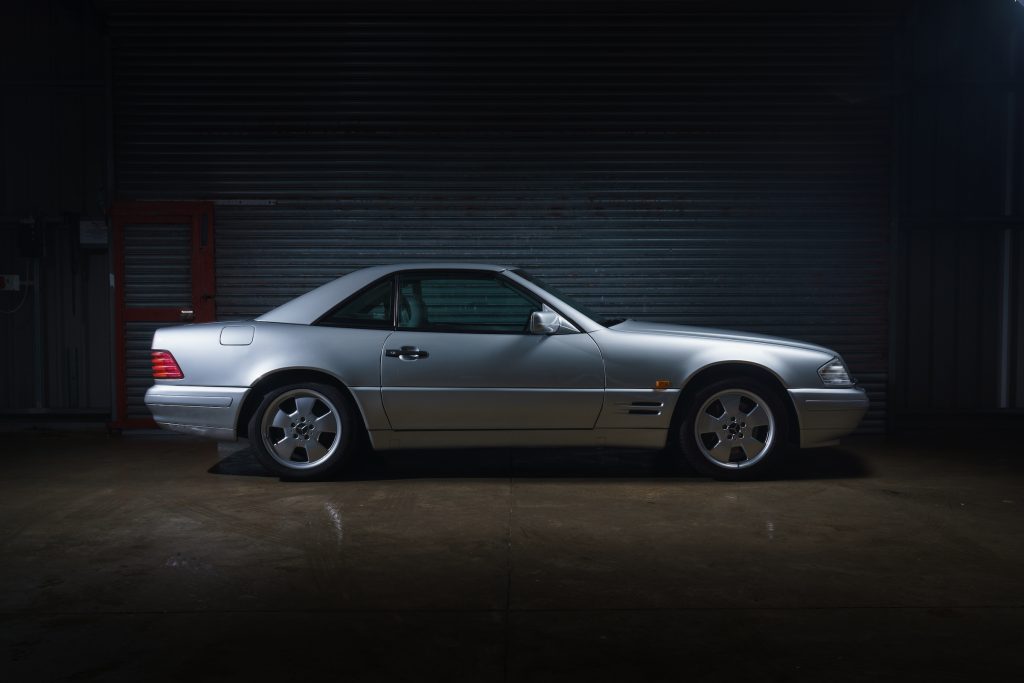 To truly appreciate the qualities of the Mercedes SL in R129 guise, we have to perform a dance to the weather Gods. Our first day of producing the 2023 Hagerty Bull Market List sees a stormy sky hang over us, and puddles around our feet, so the SL's hard top roof remains snugly secured in place. But the second day brings blue sky and sunshine – just the thing for doing what any self-respecting SL owner would do, leaving the hard top in the garage and heading out to bathe in the last of the autumn sun.
With the roof down and little fluffy clouds above, the character of the car is transformed from sober to sociable, and the mood of all those aboard is transformed too. Spirits are lifted, and you can't place a value on that.
Yet what value the R129 SL is. This is a car built to the pinnacle of Mercedes engineering know-how as the '80s rolled into the '90s, a flagship for the three-pointed star brand, that can be found loitering with intent in classifieds for less than £10,000. And because, like SLs before and after, it remained on sale for an extended period (1989 to 2001) there is a plentiful supply and buyers can afford to be picky.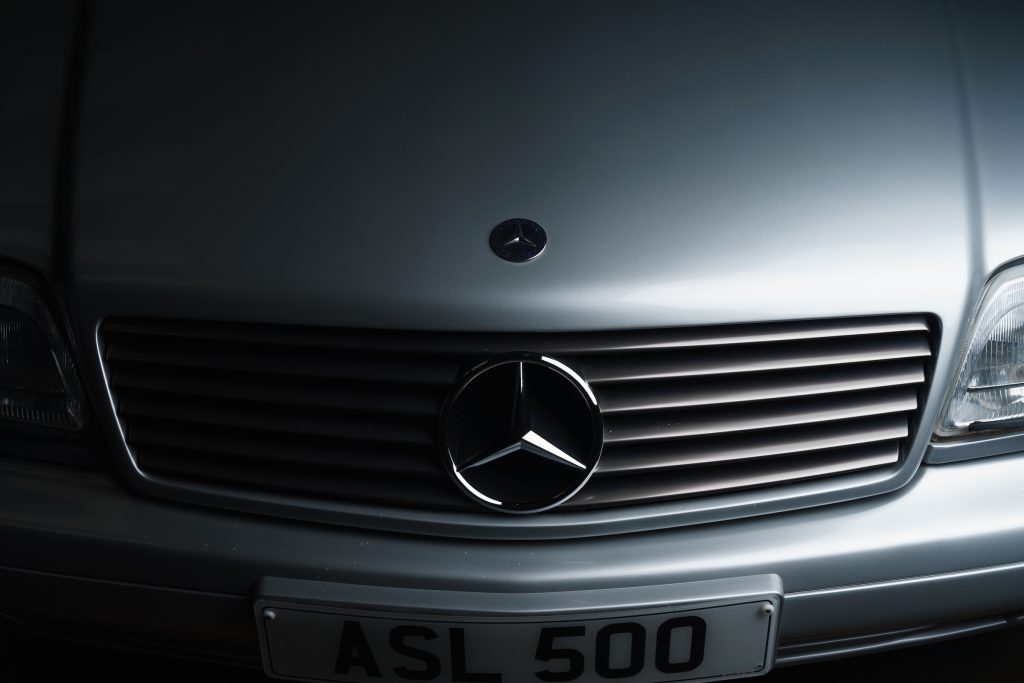 There were inline 6, V6, V8 and V12 engines offered, but many believe the V8-powered SL500 to be the sweet spot in the range, as it delivers more oomph than the '6 without the fuel bills of the '12. Which is why our good friends at The SL Shop have brought along a 1996, post-facelift SL500 for us to drive.
It's a modern car, but not too modern. You have to switch on the headlights yourself, twist the wiper stalk to clear the screen, and no matter how loudly you say "Hey, Mercedes" the radio and CD player won't respond, while touchscreens are nowhere to be seen. The ergonomics are utterly logical and the buttons sized for fat-fingered German bankers, the expansive seats are supremely comfortable and everything has a heft to it that speaks of quality, from the weight of the doors to the thunk of the parking brake release.
While there are four seats in an SL of this vintage, it's worth noting that the back chairs are modest affairs with meagre legroom, suitable mainly for short journeys, while they only have lap belts which may rule them out for children in the eyes of some parents. However, they do perform a Porsche 911-like party trick, folding down to create a flatter storage space (and protect the leather), while the commodious boot is more than suitable for stocking up during a vineyard tour.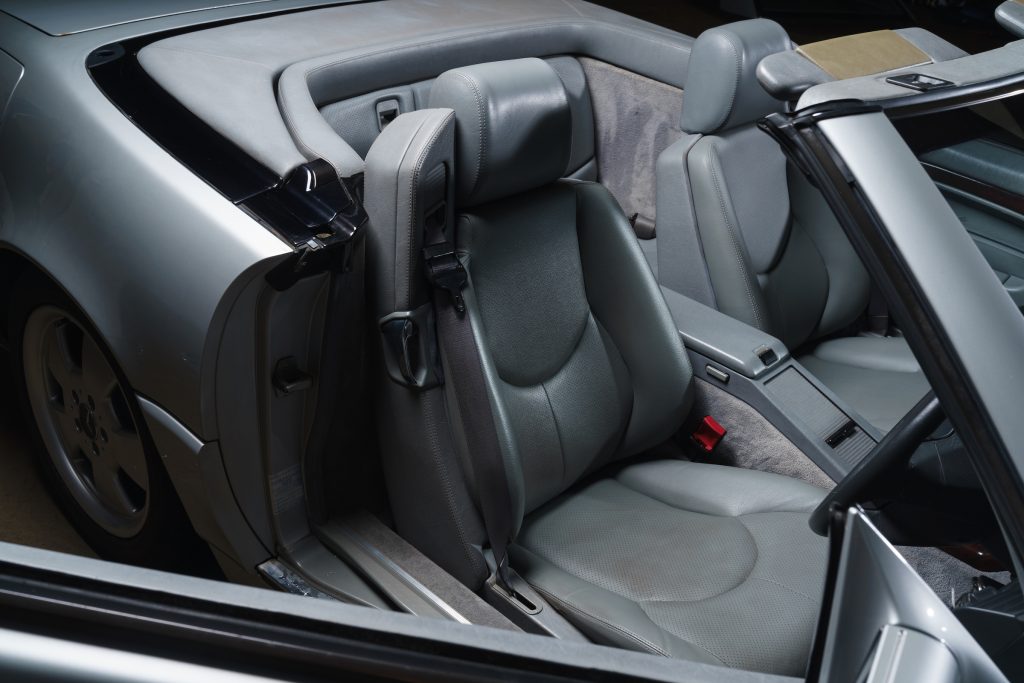 There are hints of sporting pretensions, such as a button to adjust the firmness of the dampers that form the Adaptive Damping System, but the difference is barely discernible and the reality is that the SL500 is not in its natural element being cornered with gusto. This SL was built to cruise. Drop the roof, rest an elbow, crank up Graceland on the stereo and waft away.
Extend the V8 beyond 3500rpm and you hear that engine and watch the large speedometer's needle climb effortlessly around the dial. Work the gearlever through its snakes-and-ladders gate and you can add a degree of manual interaction but that never quite feels appropriate.
It is a tourer, not a tearaway, and when the weather is kind and the road is calling, there can be few finer ways to unwind at the wheel.
1996 Mercedes SL500
Engine: V8, 4973cc, petrol
Transmission: 5-speed automatic, front-engined, rear-wheel drive
Power: 326bhp @ 5500rpm
Weight: 1890kg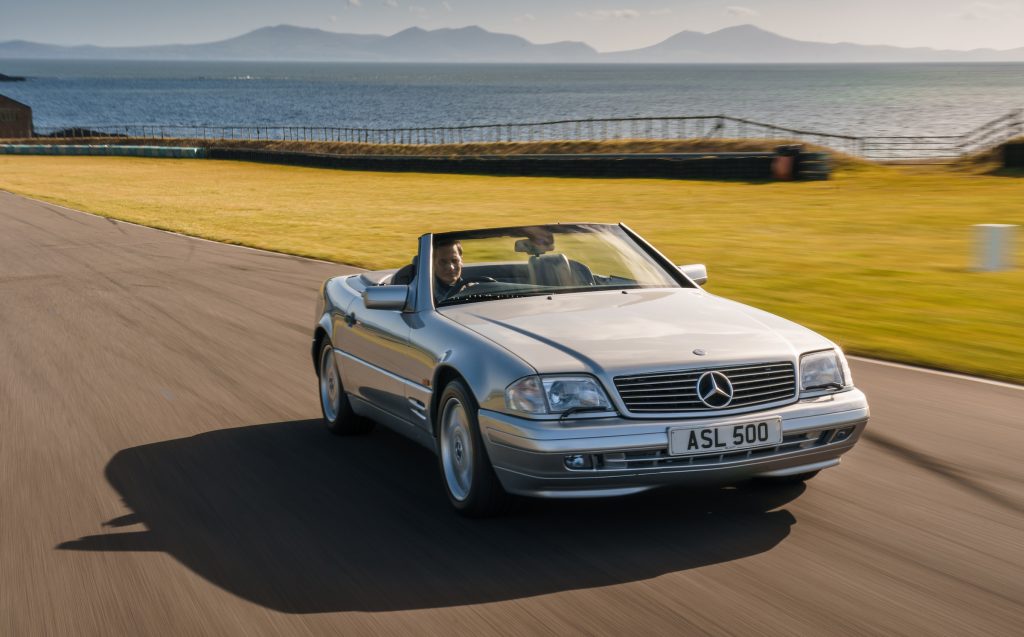 The Hagerty Valuation Team says
Hagerty Price Guide range, Fair to Concours: £7800–£32,100
There are plenty of SLs to choose from, and that is perhaps reflected in the number of 'no sales' seen at auction. However, prices have been on the rise for the cars that have been snapped up; the post-lockdown average of £14,550 has now risen to £17,475, a 20 per cent increase.
Given its lineage and the obvious qualities a luxurious Mercedes roadster has to offer, the SL ticks many of the boxes that collectors look for. As ever, low-mileage examples with a fastidious history documenting copious mechanical TLC, and the bigger engines, are likely to achieve the greatest increases. Hagerty believes that a further average rise across the board of 20 per cent over the next two years would not be unexpected.
Saab 99 Turbo, 1978–1980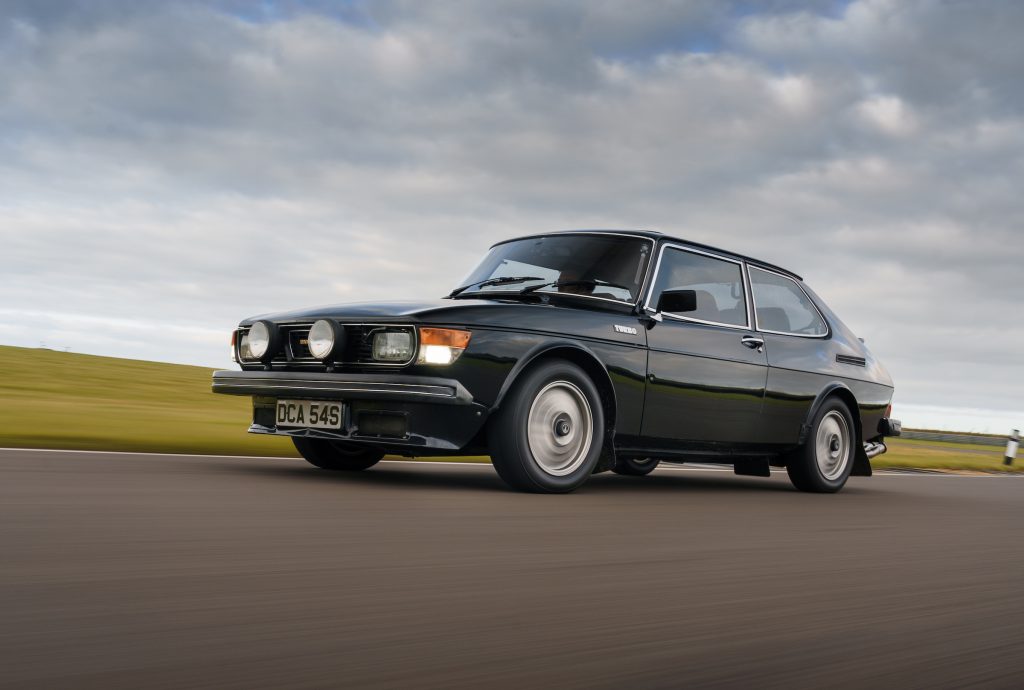 Hands up who misses Saab? The Swedish brand departed for the great scrapheap in the sky, declaring bankruptcy a few weeks before Christmas in 2011. In years gone by, it had built up a small but significant legion of loyal followers, and when the 99 Turbo joined the family, in 1978, that group grew as word began to spread about the wonders of turbocharging.
BMW and Porsche had experimented with forced induction before Saab, namely with the 2002 Turbo and 911 (930) Turbo, but it was Saab that brought it to the mass market, and turbocharging would go on to become baked into the company's DNA.
For that, we have Per Gillbrand to thank. After the company decided to abandon fitting Triumph's V8 engine to its 99, as it sought more performance for influential markets such as America, Gillbrand set to work on turbocharging. He reasoned, "All engines have an oil pump, a fuel pump and a water pump. So why not an air pump, which is all a turbo really is? I think it's odd that all engines don't have one." Quite.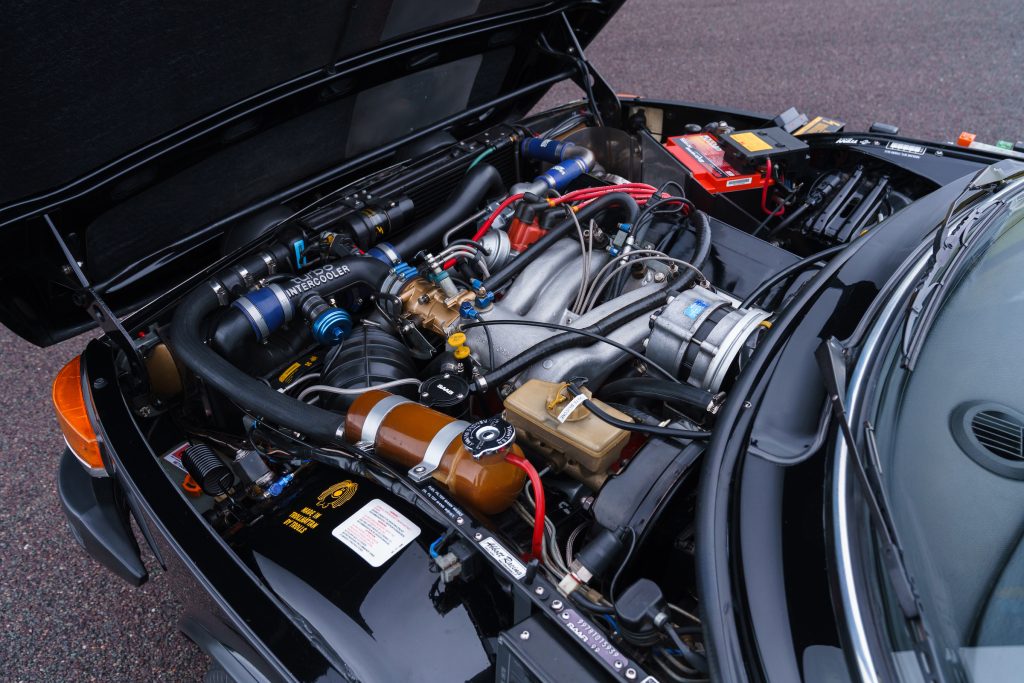 Meanwhile, the 99's teardrop shape, the work of Sixten Sason – the Swede whose roots in aircraft design greatly influenced how he approached vehicle design – remains as defiantly alternative as ever. (A two-door 99 Turbo appeared in 1979, necessary to homologate the model for rallying, and a five-door would follow.) Period-perfect details abound; just look at the 'TURBO' script used for the badges on the clamshell bonnet and boot, admire (and squeeze) the rubber rear spoiler, see how the alloy wheels resemble Christmas decoration designs, smile at the original driving lamps.
If you thought this was a veritable Smörgåsbord of Swedish cool, wait until you sit in the Saab. There's an autumnal vibe to the colour palette, with warming oranges and burgundy for the seats , door casings and carpet, and even the slither of veneered wood-effect trim across the dashboard. The after-market four-spoke Moto-Lita wheel wheel has same TURBO logo embossed on its hub, there's another logo on the gearknob cap, while the almost iconic VDO turbo boost gauge stands proud on the right corner of the dashboard.
The 99 set new standards in crash safety, and you sense that in the car's robust feel. Features like the seatbelt assemblies, the ignition barrel between the seats, and wraparound windscreen reinforce that impression, while clever touches include the stubby window winders that are high-geared to lessen the effort.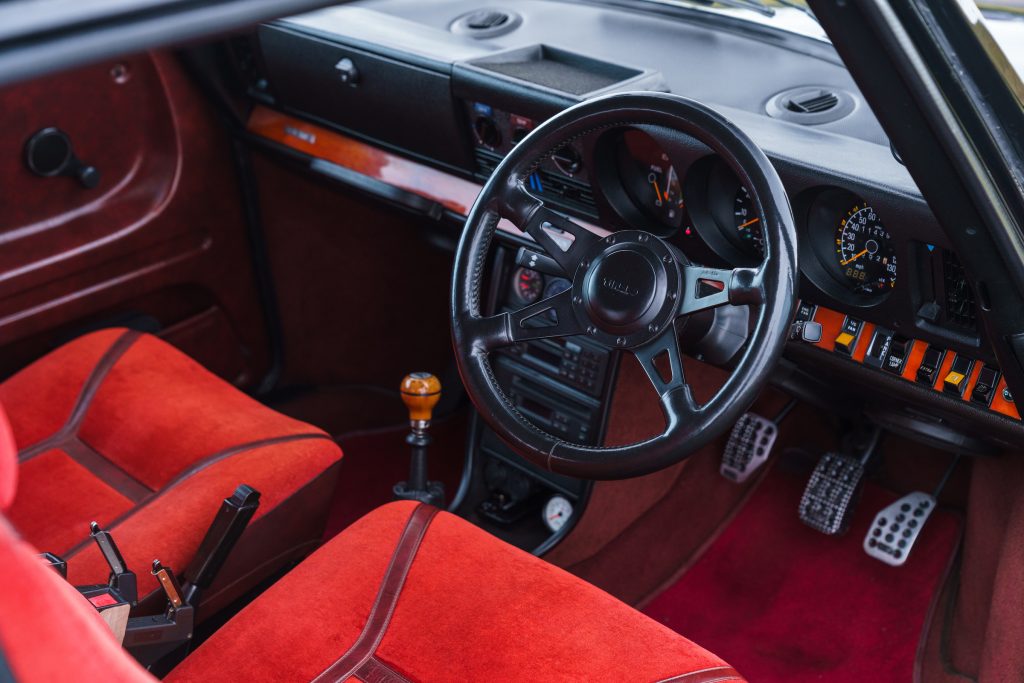 Chris Foxley has owned his Saab 99 Turbo since September, 1979, and is the second owner, after the original owner traded it in at 6000 miles, at Blacon Motors in Chester, for one of the new 900 Turbos. It is in terrifyingly good condition, yet this is no garage Queen. Foxley uses it, taking it on track days, road trips, visits to events and plenty more besides, clocking up more than 114,000 miles. Evidently, if you look after a Saab 99 Turbo, it will last a lifetime.
And what of the turbo rush? Well, it must have been quite the rush in 1978. The engine and exhaust note will be familiar to any former Saab 99 or 900 owner, as will the peculiar looking gearlever and curious transmission whine. Below 2500rpm, it's a sleepy four-cylinder, but beyond this point you feel the boost begin to build, and from 3000rpm the 99 is surging forward with glee. There's a faint whistle in the background, and if not scintillating then authoritative performance that feels as though every one of all 145bhp are present and current.
At main road speeds, you'll never tire of riding the wave of torque as you cruise in fourth gear (top). Yet the most pleasant surprise of all is how feelsome the chassis is. Your fingertips and backside are treated to a rich stream of messages that mean you can push the 99 Turbo to and beyond the limit of the tyres' grip in complete confidence, and along the way you'll find a well-balanced, faithful set-up, doubtless born of Saab's rallying heritage.
Alternative when new, alternative today, the 99 Turbo is rare – with fewer than 100 believed to remain in the UK – and we're not at all surprised that one of those owners, Foxley, has kept theirs from almost new.
1978 Saab 99 Turbo
Engine: In-line 4cyl, 1985cc, turbocharged petrol
Transmission: 4-speed manual, front-engined, front-wheel drive
Power: 145bhp @ 5000rpm
Weight: 1130kg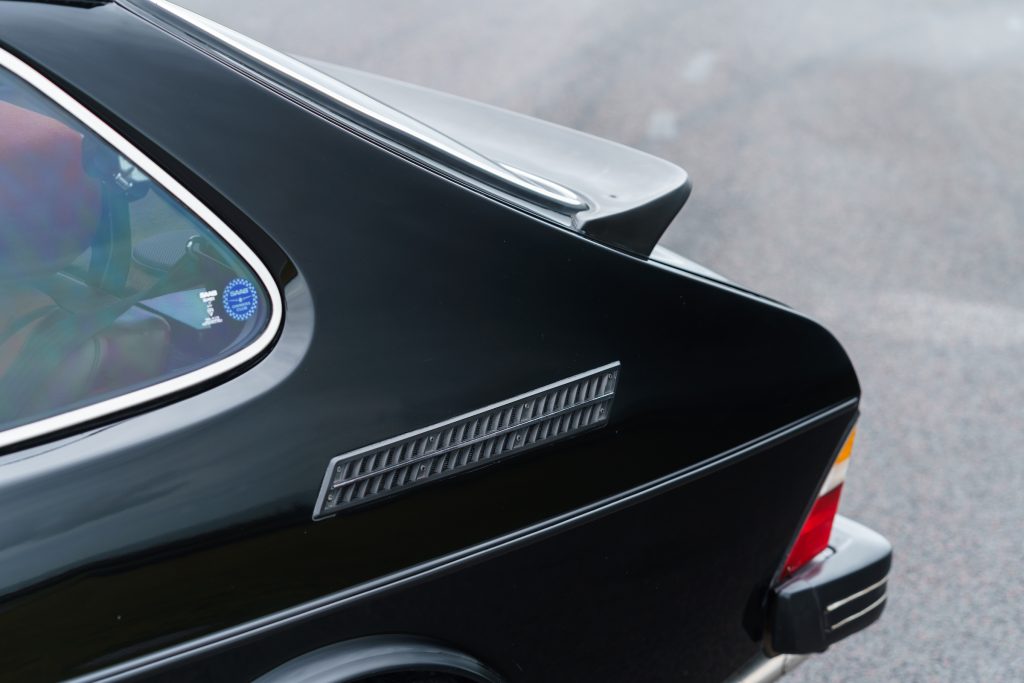 What the Hagerty Valuation Team says
Hagerty Price Guide range, Fair to Concours: £4100–£21,700
Given the rally pedigree and engineering excellence, the Saab 99 Turbo remains something of a steal. Just compare it with an early Audi Quattro. Those that are attracted to it are mostly millennials, with 40 per cent of owners in that age group.
These aren't widely available cars but we have seen a modest increase for 99s, which have seen quotes for all models lift by 4 per cent over the past two years. But when we look at the 99 Turbo specifically, a different picture emerges. It shows a 20 per cent increase in value, but remains a rarity. In July, auction house Mathewsons sold a restoration case car, for £5600. The current, highest value of £21,700 for a concours example is likely to climb to around £30,000 within a couple of years.
Triumph Spitfire, 1962–1980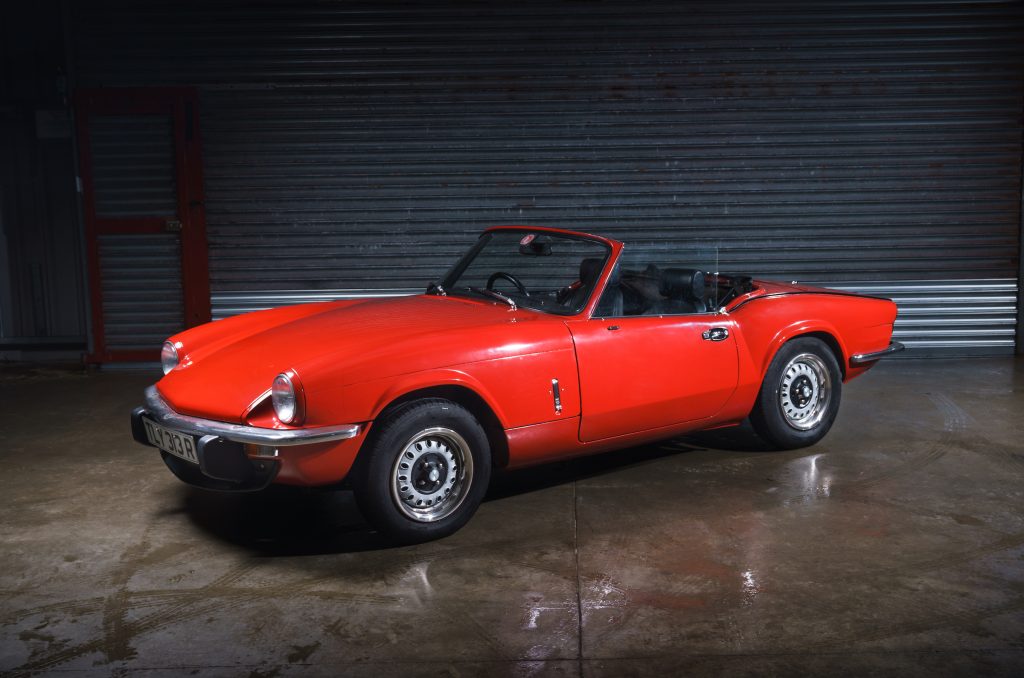 If you think a Triumph Spitfire is the sort of car that is the preserve of retired types wanting to revisit their youth, think again. Such is the continued popularity of the roadster that first took Britain and America by storm six decades ago, that the 1977 Spitfire 1500 that joins us is owned by Sam Noble, a 23-year old lifeguard from Coventry.
What attracts a younger driver to take the plunge and own a classic car? "I'd always wanted a classic car as my first car," says Noble. "It's easy to maintain once you have the baseline mechanical knowledge. We [Noble and his dad] found the car on eBay, for about £1500, and have spent a lot more on it getting new panels, doing welding, and generally restoring it back to life."
Since its launch in '62, you can bet that Noble is among countless drivers to get hands-on with a Spitfire. Being in plentiful supply, relatively affordable to buy, and with good parts availability, there has always been a loyal scene around the two-seat roadster. It's a car you can enjoy driving, gain that glowing sense of satisfaction that comes from accomplishing DIY tasks, and all the while your money is tied up in a stable investment – over the long term, values have been static, but there are signs good Spitfires are taking off…
The idea for the Spitfire was born in 1960. Triumph needed a car that could compete with the Austin-Healey Sprite and MG Midget, and positioned its offering just above the pairing, and by 1962 it had the funds to get its proposal off the ground. It was an instant hit, outselling the so-called 'Spridget' duo.
Surely, you have to wonder, the choice of name played some part in capturing the public's attention? There is no official record of why or how Standard-Triumph came to use Spitfire. Speculative theories surround Standard's role in manufacturing parts for the Vickers Supermarine Spitfire, or Vickers being allowed to use the Vanguard name and giving its blessing in return for the Spitfire label. Regardless, it's one of the most evocative names attached to a sports car.
It was also a cost-effective project. The bare bones of the car were carried over and adapted from the Triumph Herald, and Giovanni Michelotti (who'd worked on the latter) set to work on the design. It would prove enduring, remaining on sale from 1962 all the way through to 1981.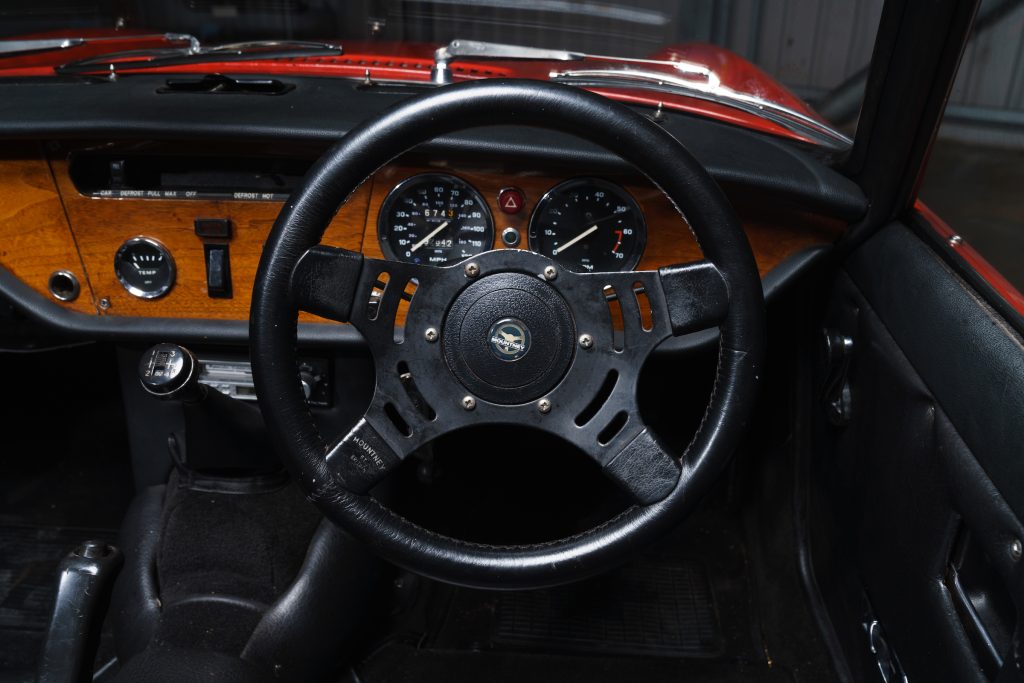 Climbing into Noble's Spitfire 1500, the appeal is easy to see. It is small, but not cramped like a Sprite or Midget. The first Spitfires came with wind-up windows, external door locks, a fancy instrument panel and, later, overdrive for the four-speed gearbox – all fancy-pants stuff compared with its (cheaper) competitors.
In 1970 a facelift brought with it a reworking of the rear suspension, to tidy up the Spitfire's roadholding. Sure enough, around the track at Anglesey the car feels agile but vice-free, and the slightly gruff 1500cc, four-cylinder engine gives enough performance to put a smile on your face and have the mind wandering to sunny, Sunday afternoon drives on a favourite stretch of country road and a picture-perfect pub along the way.
It feels its age, in terms of the noise, whether from the road, wind or mechanical chatter. And there is vibration that would be entirely alien to, say, a driver of an early Mazda MX-5, but this is just how things were in the '60s and '70s, and all the good bits – namely the petite dimensions, light weight, the simple roof – were all points of inspiration for the Japanese roadster. We suspect it will continue to please car enthusiasts for many decades yet.
1977 Triumph Spitfire 1500
Engine: In-line 4cyl, 1493cc, petrol
Transmission: 4-speed manual, front-engined, rear-wheel drive
Power: 71bhp @ 5500rpm
Weight: 857kg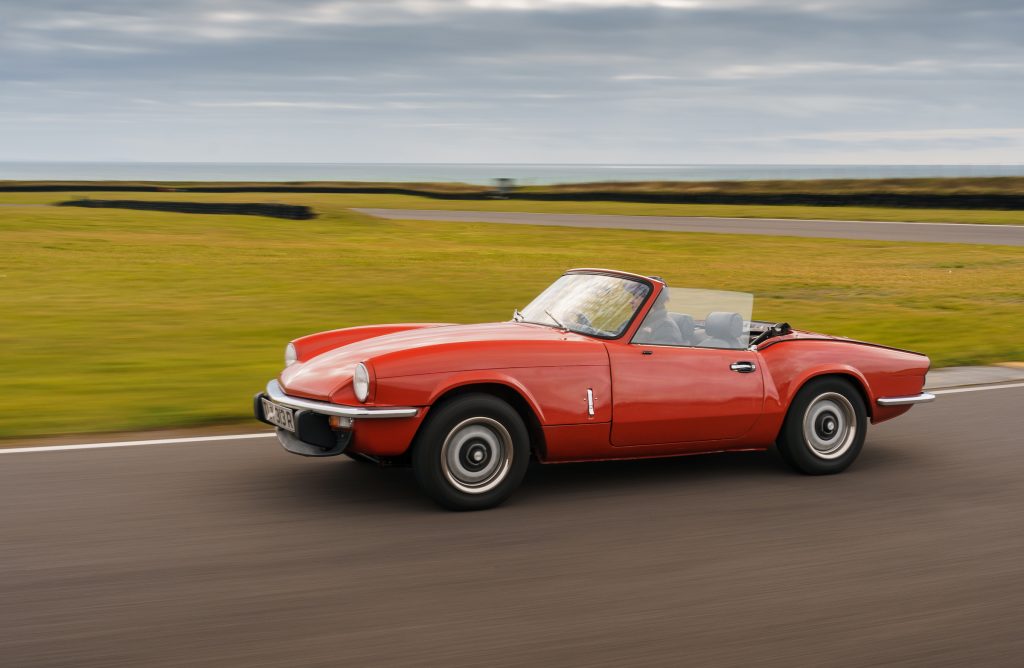 The Hagerty Valuation Team says
Hagerty Price Guide range, all variants, Fair to Concours: £2800–£28,100
The Spitfire remains a strong favourite of the Baby Boomer group, with 47 per cent of all owners from that generation (against a 35 per cent average across all cars). Will the next generation now discover this car and make it cool again?
Values of all Spitfires were relatively static for some time, but have started to increase notably: quoted values are up 27 per cent in the past two years. That's mostly been driven by early cars in concours condition, which are the most valuable, nudging more than £28,100, while the Mark II is snapping at its heels with a top value of £26,300. However, for younger enthusiasts on a budget, cheap cars are still very cheap to buy but often not cost-effective restorations, hence why their prices languish.
Enjoyed that? Now watch the video! Click here to see what Henry Catchpole thinks of our 10 star cars.
Want to see the cars chosen for previous Bull Market Lists? Click here to find the 10 that made the 2022 list, and here to see all 10 in the 2021 list.