If you attended this year's Hagerty Festival of the Unexceptional, thank you. It was undoubtedly the biggest and best yet, and the variety of cars both in the concours and out on Grimsthorpe Castle's listed lawns was more diverse than ever.
We couldn't help but notice though that amongst the unexceptional metal from Italy, France, Japan and more, British marques still rule, with Rovers, Fords, Austins, Vauxhalls and others dominating the show.
How much is your car to insure? Find out in four easy steps.
Get a quote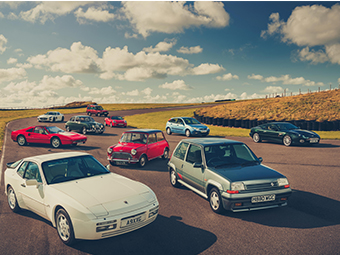 In fact, of the nearly 50 concours entrants, a full 22 were from British brands – or adopted British brands like Ford. So in celebration of that, here's our run-down of each of those 22 cars – including this year's overall winner, a 1994 Vauxhall Astra Merit.
1994 Vauxhall Astra Merit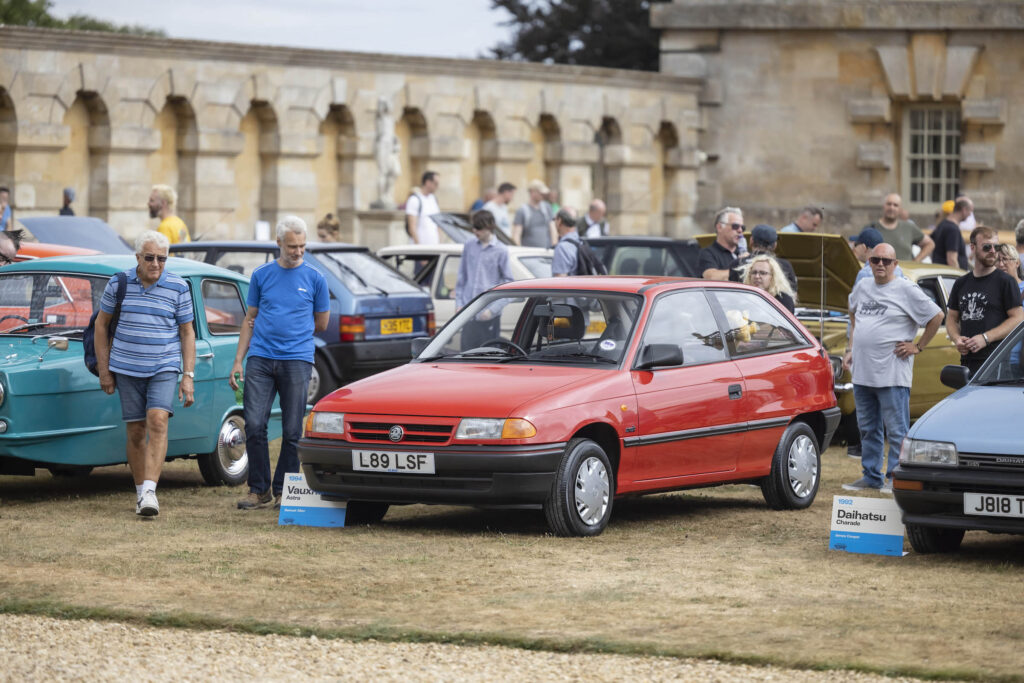 How could we start with anything other than this year's victor, Samuel Allan's Vauxhall Astra Merit? Looking much as it would have when it emerged from Ellesmere Port nearly three decades ago, the third generation Astra undoubtedly outshone its Ford Escort rival, and arrived during a surprisingly strong period of Vauxhall design too – just check out that neat blister over the rear arch. In Merit trim, with the original wheel trims, and with a modest 59bhp 1.4, our winner was in the perfect unexceptional spec, too.
1969 Austin 1300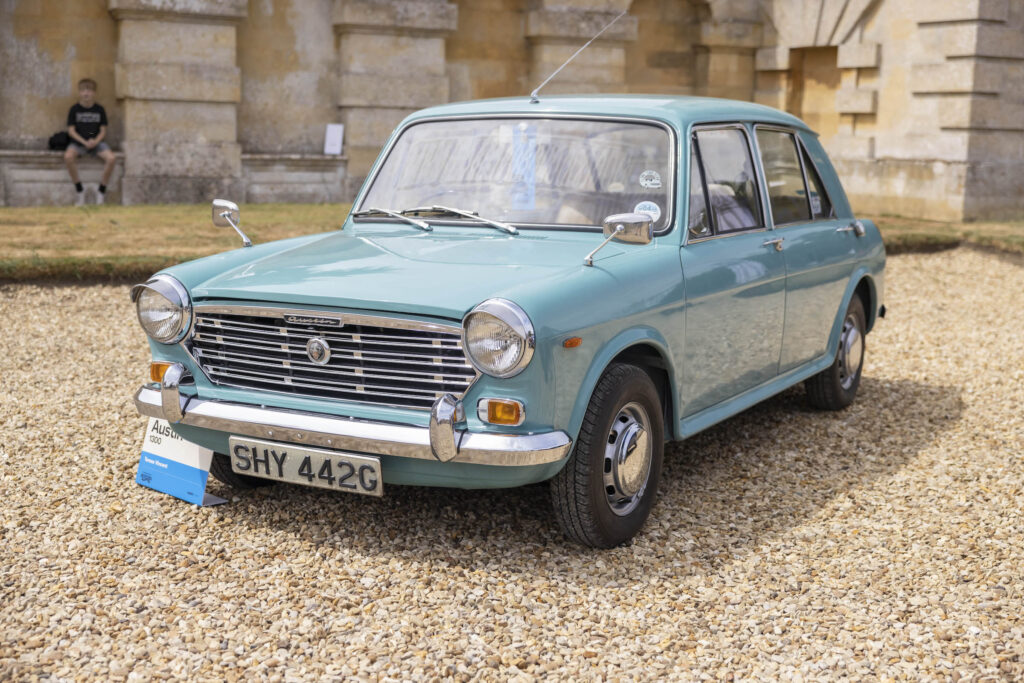 The ADO16 Austins, Morris, MGs and others are arguably one of the great underrated British cars. Engineered by Alec Issigons, styled by Pininfarina, those in the know will tell you they drive much like a Mini but ride a whole lot better, and they're handsome and practical too. Our concours car had previously done the Lands End to John O'Groats run, but a subsequent respray undoubtedly made it one of the prettier cars at FOTU.
1995 Rover 214 SLi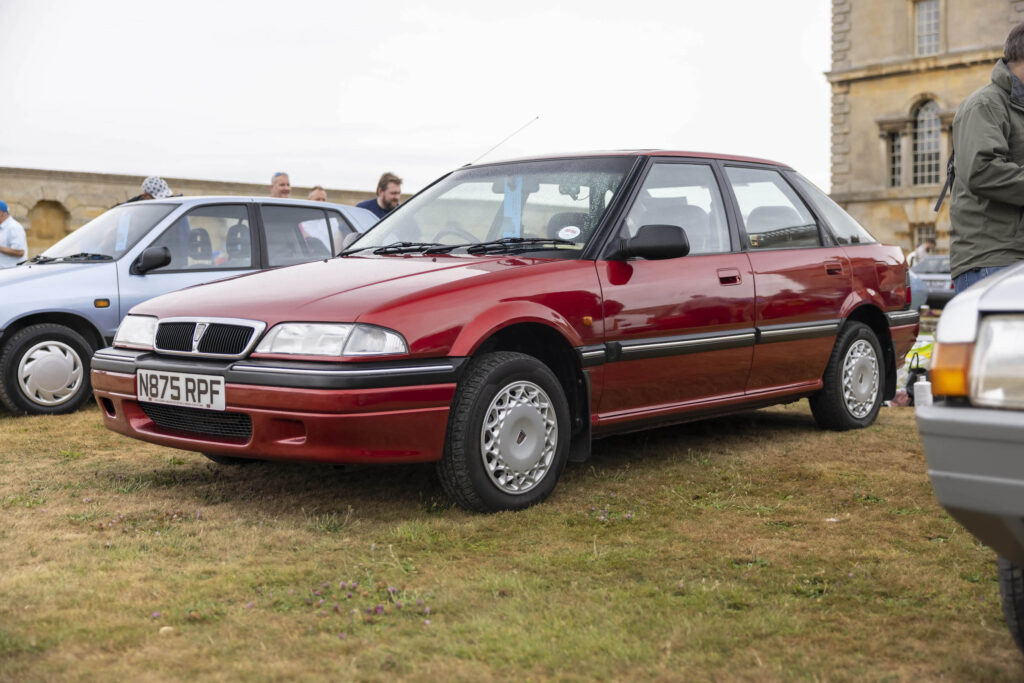 Like the winning Astra, the R8-generation Rover 200 and 400 were once among the most familiar cars on the road – Rover built more than quarter of a million of them. And like the Astra, their styling is ageing well, this 1995 car carrying off the updated grille with some grace. While the 1.4-litre K-series was the smallest engine offered, it still delivered peppy performance: 11 seconds to 60mph is nothing to sniff at.
1992 Ford Fiesta Fanfare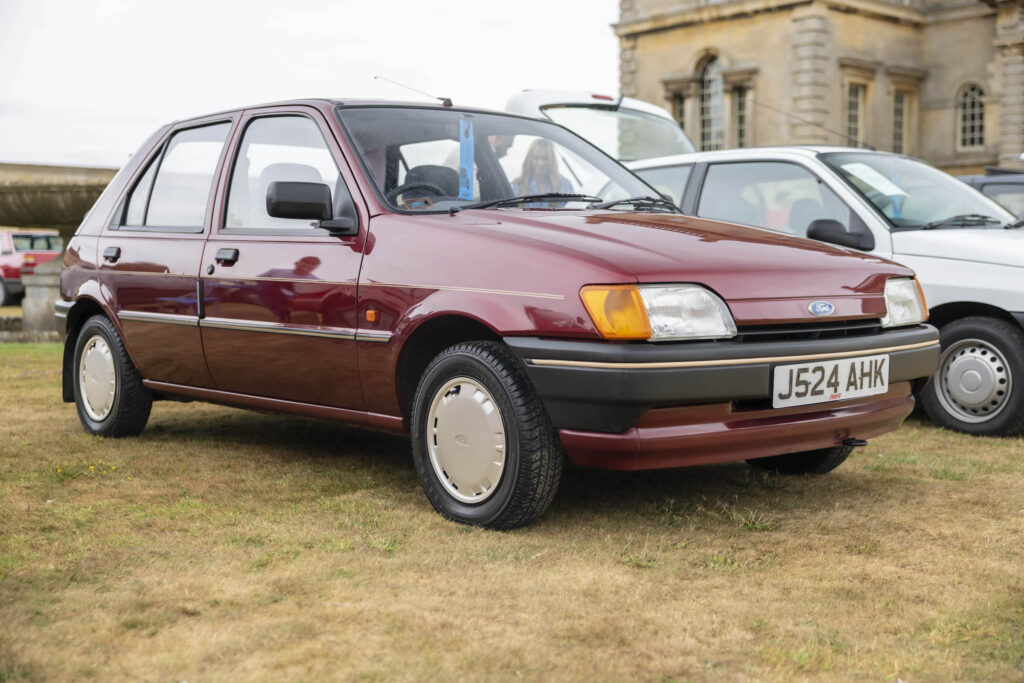 The British press was always lukewarm on the Mk3 Fiesta – appreciative of its practicality, ride, and quality improvements over the Mk2, but disappointed it couldn't match cars like the Peugeot 205 for driving dynamics. It was wildly popular though, Ford building more than a million of them. A great many were special editions, though this excellent gold-striped Fanfare must now be very rare indeed.
1969 Reliant Regal 21E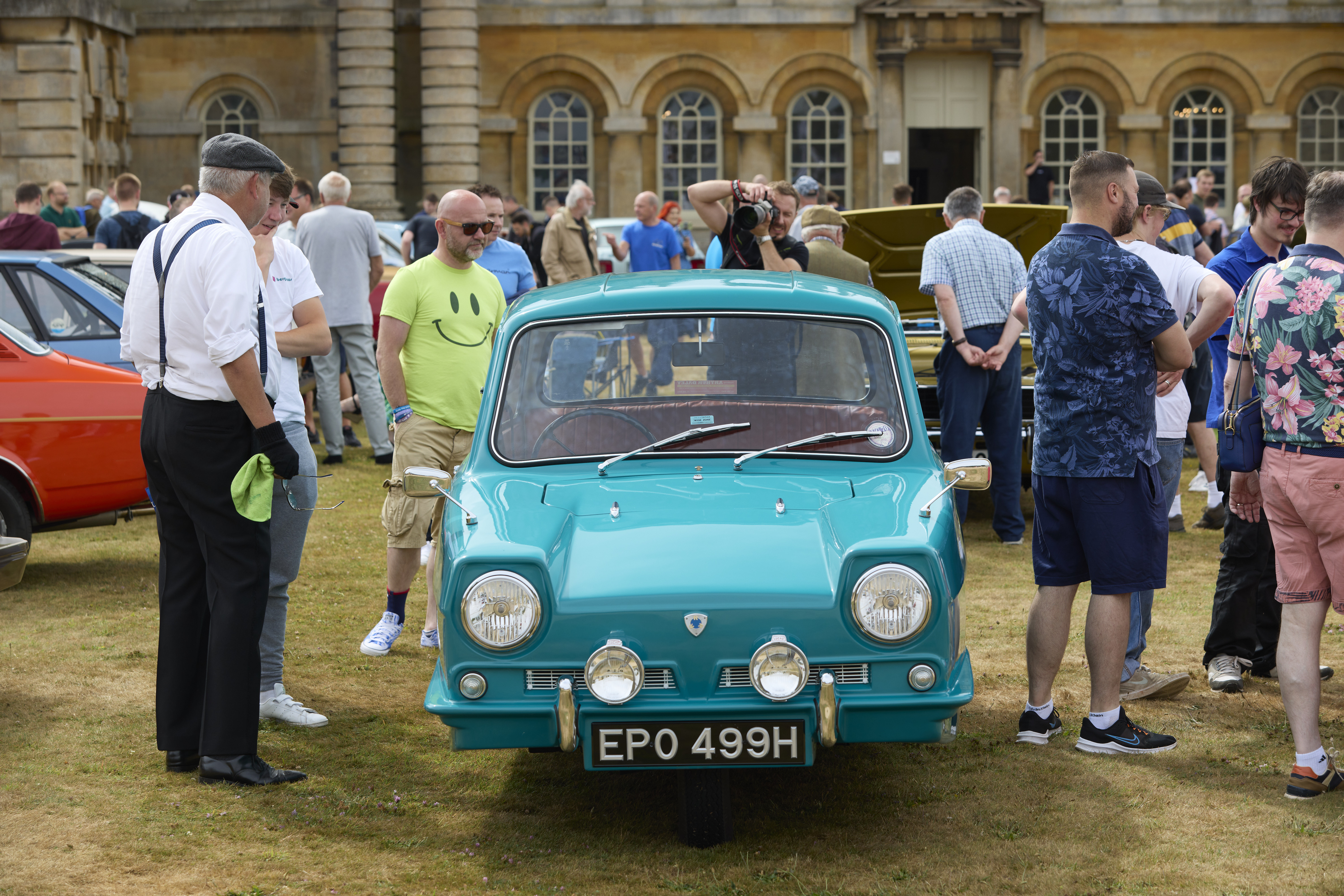 Three wheels might be exceptional for some, but any Reliant three-wheeler fits right in at the Festival of the Unexceptional. David Brown's 21E caught eyes and turned heads on the concours lawn, and these early Regals are now distinctive even amongst their own kind. As Brown puts it, his saloon is also probably now rarer than the van variants – and how satisfying is it to see a Regal not masquerading as a comedy prop?
1997 Ledbury Maestro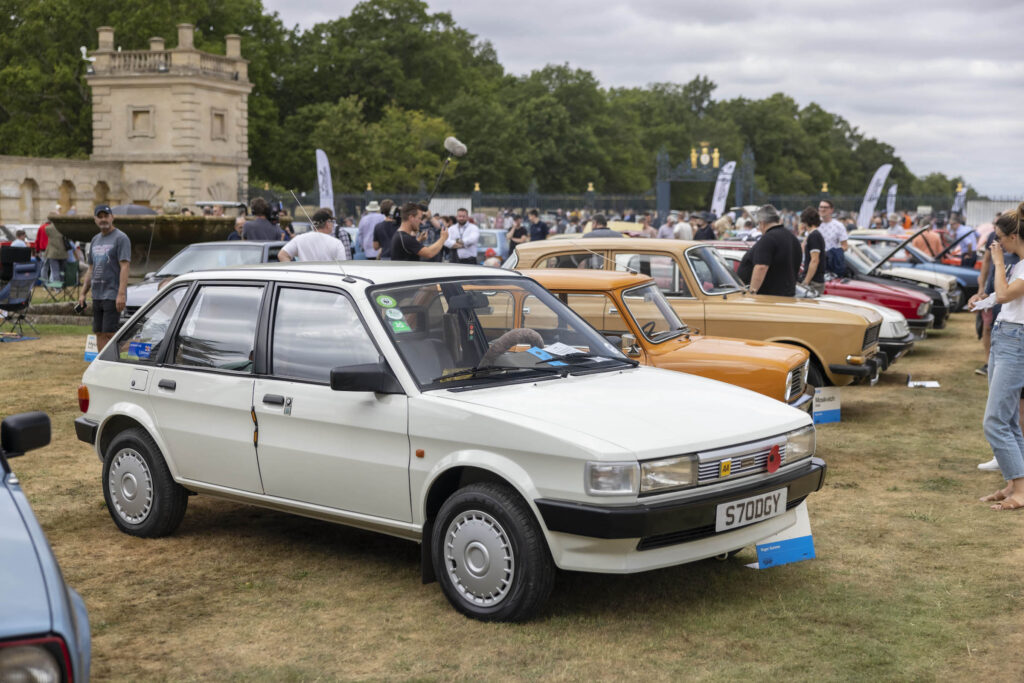 We've written about Ledbury Maestros at length here at Hagerty, but seeing the year 1997 alongside one still raises an eyebrow. As does owner Roger Sumner's brilliant numberplate, "S70 DGY", though the condition of his Maestro was anything but. An anachronism in its day, it nevertheless represented excellent value at £4995, and will forever be a FOTU favourite.
1974 Mini Clubman 1100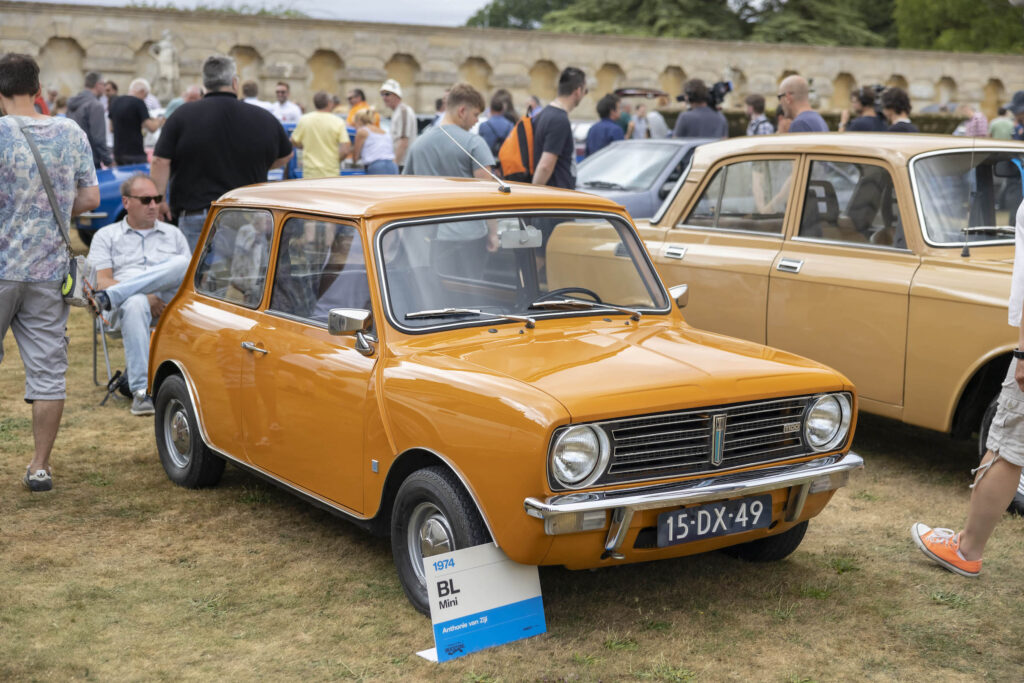 Some question whether a Mini can ever be unexceptional, but just remember how ubiquitous these cars were back in the day – and how uncommon they are now, since, for all their cuteness and iconic status, people simply used them as everyday transport. Prime unexceptional candidates, in other words. Still, few on the lawn would be more fun on a twisty road than Anthonie van Zijl's Clubman.
1983 Ford Escort 1600
Another car whose ubiquity saw it fade into the background in period, the Escort Mk3 is a rare sight today – particularly in the less sporty trim levels. But while an RS Turbo or an XR3 might attract crowds at other car shows, we're all about the humbler models – and five-door cars like this were the ones most people actually drove. Less likely to be used as rally car donors like Mk1 and Mk2 Escorts, too…
1991 Vauxhall Astra LX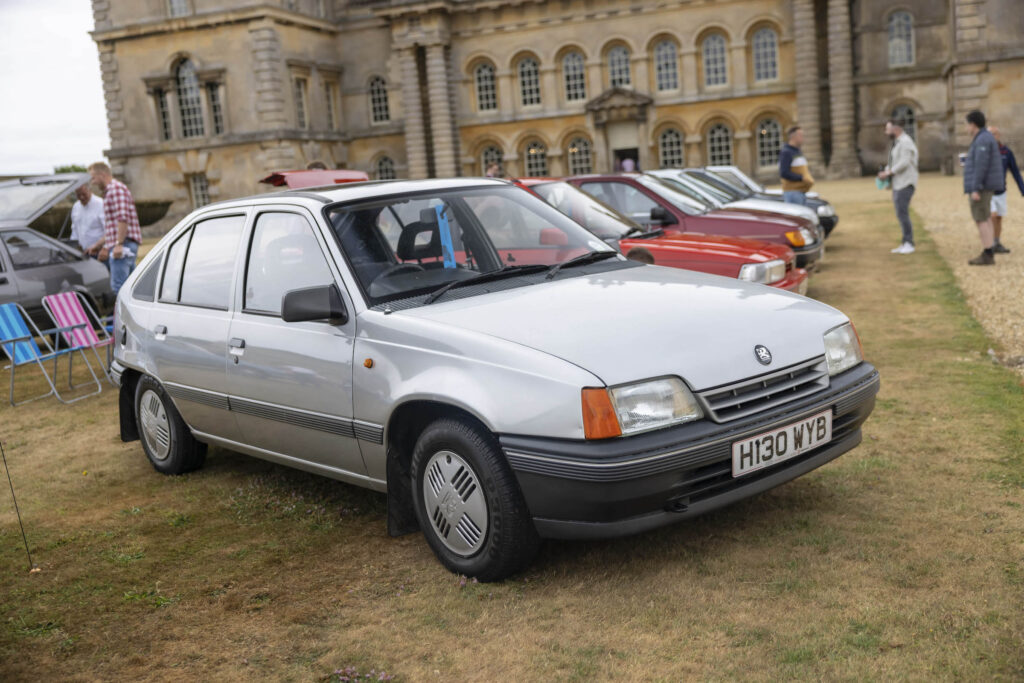 Overshadowed by our winning Mk3, there's still plenty to be said for a clean Mk2 Astra. Like the Escort above it's the sporty GTEs that get the most attention, but the Mk2 was always a handsome shape, even in lower trim lines and with a more practical number of doors. It's a credit to the workers at Ellesmere Port that plenty still survive – though it's thought only six Mk2 LXs are still on the roads.
1980 Morris Marina 1300L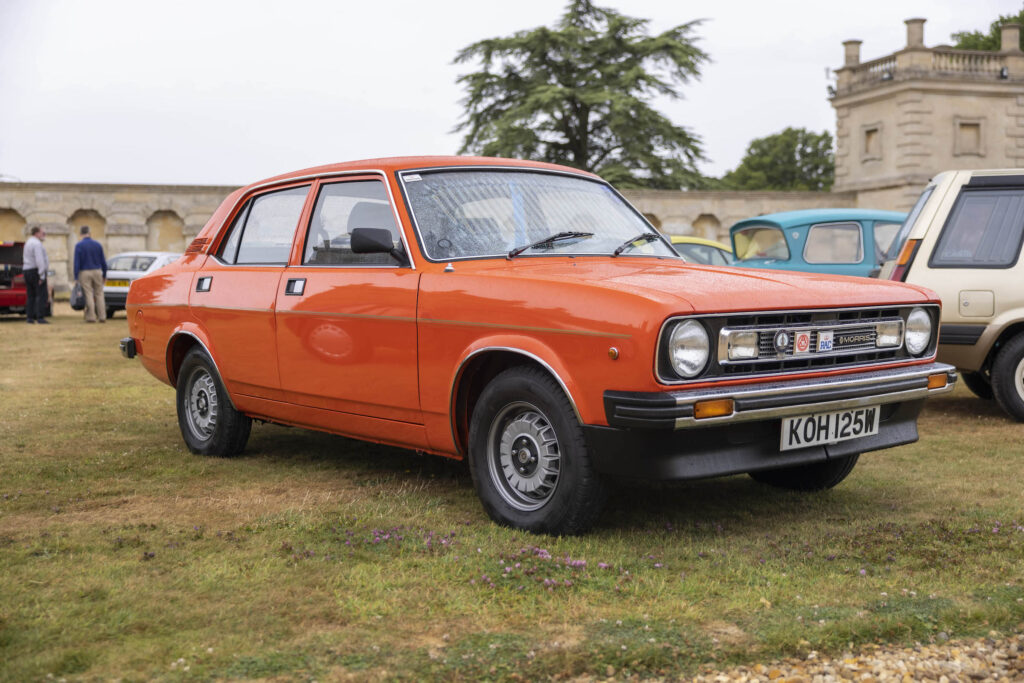 While we can't guarantee that entering a Morris Marina into the concours will automatically net you a place, it's probably a car with an above-average chance in good condition. Our 1980 entrant came from the final year of production, by which time the Marina was wildly outdated, but an increasingly strong following today (and a positive reception at FOTU) shows that even the most maligned cars can find love.
1996 Ford Ka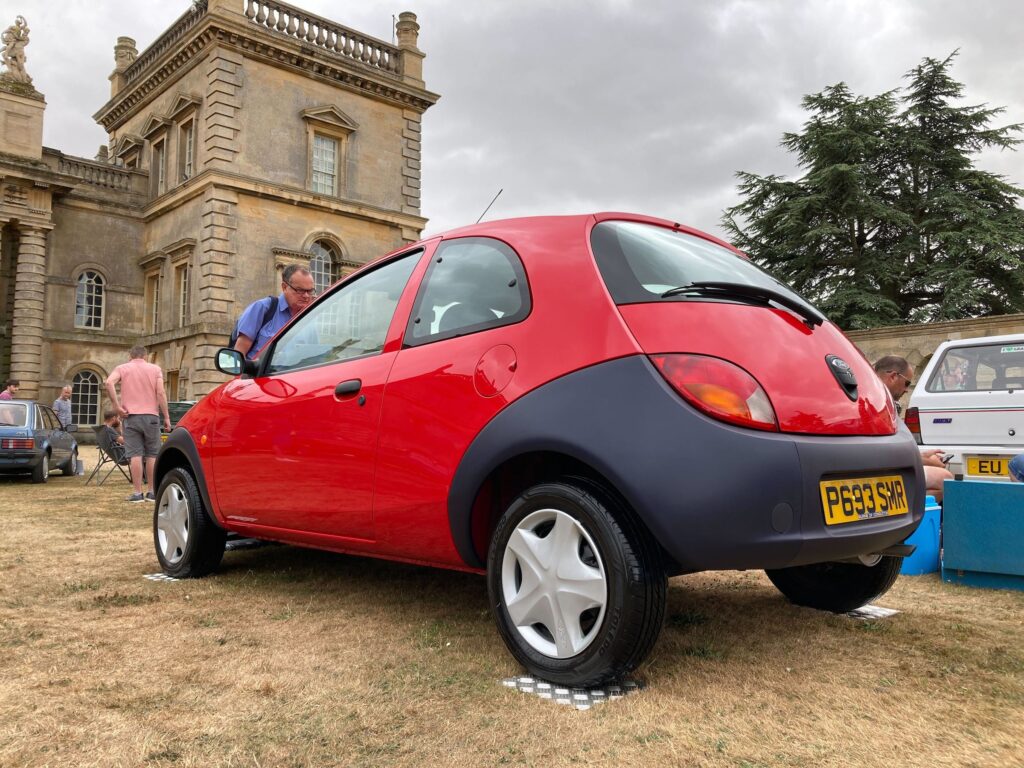 If the Marina was outdated in 1980, the Ford Ka was arguably too fresh when it debuted in 1996. Sales were slow to get off the ground, the public perhaps shocked by the car's looks – but that soon passed, and Kas, praised for their fantastic handling, were soon everywhere. That said, poor rustproofing means few remain, which makes this early Ka – from the first month of production, and one of only 14 1996 cars remaining – a real treat.
1990 Rover 213 SX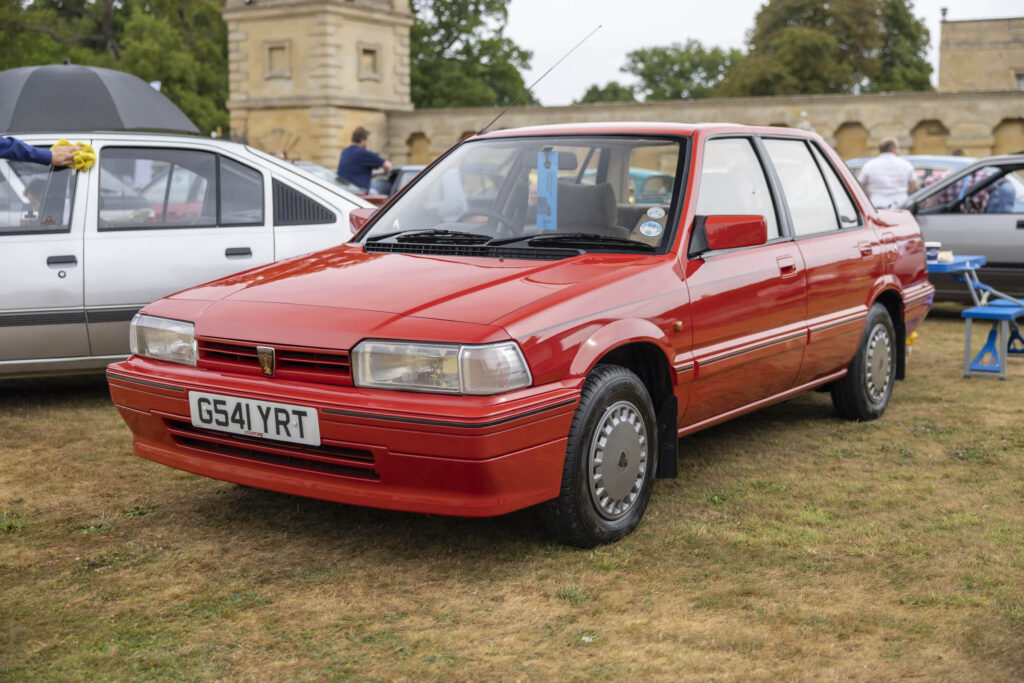 This isn't the first time we've seen a Rover 200-series in FOTU, and it's unlikely to be the last. Despite Rover's badge kudos – depending on how you view the marque, obviously – the first-generation 200 has always had a slightly downtrodden image that fits perfectly in the Concours de l'Ordinaire. Cars as tidy as Aaron Marrs' 1990 model though are rare indeed.
1987 Austin Maestro Royal Mail van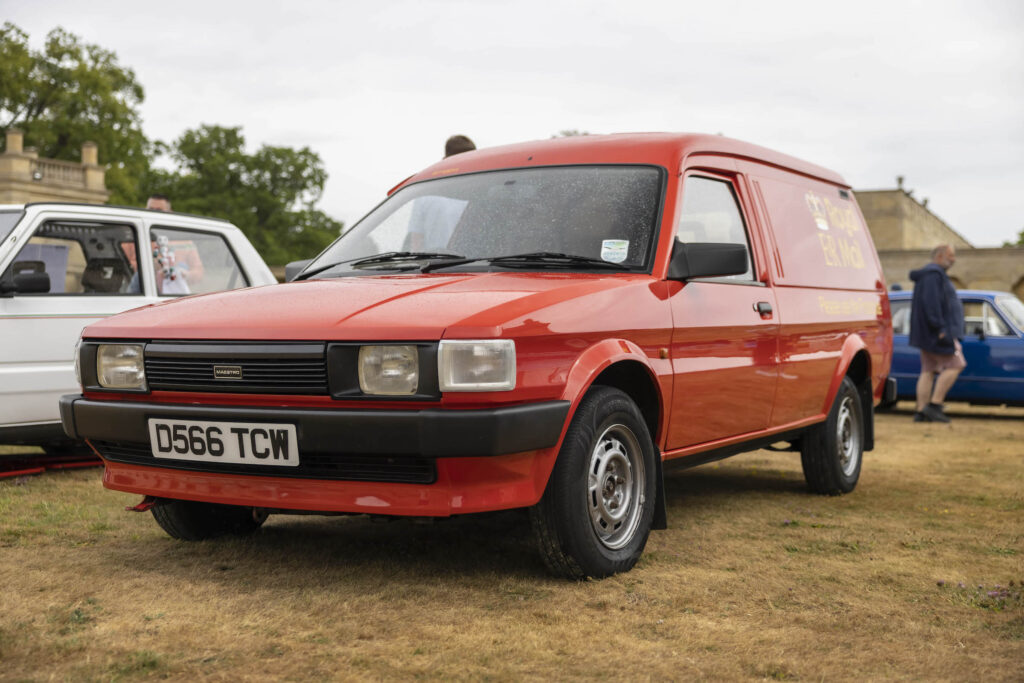 There are unexceptional cars you used to see every day, and then there are unexceptional vehicles you could guarantee you'd see nearly every morning. And short of someone entering a milk float, a 1980s Royal Mail van is about as everyday as it gets. Thought to be the last in the UK (though we're aware of other Maestro vans sans Royal Mail livery), Steve Knight's van found plenty of fans this year.
1977 Leyland Princess 2200 HLS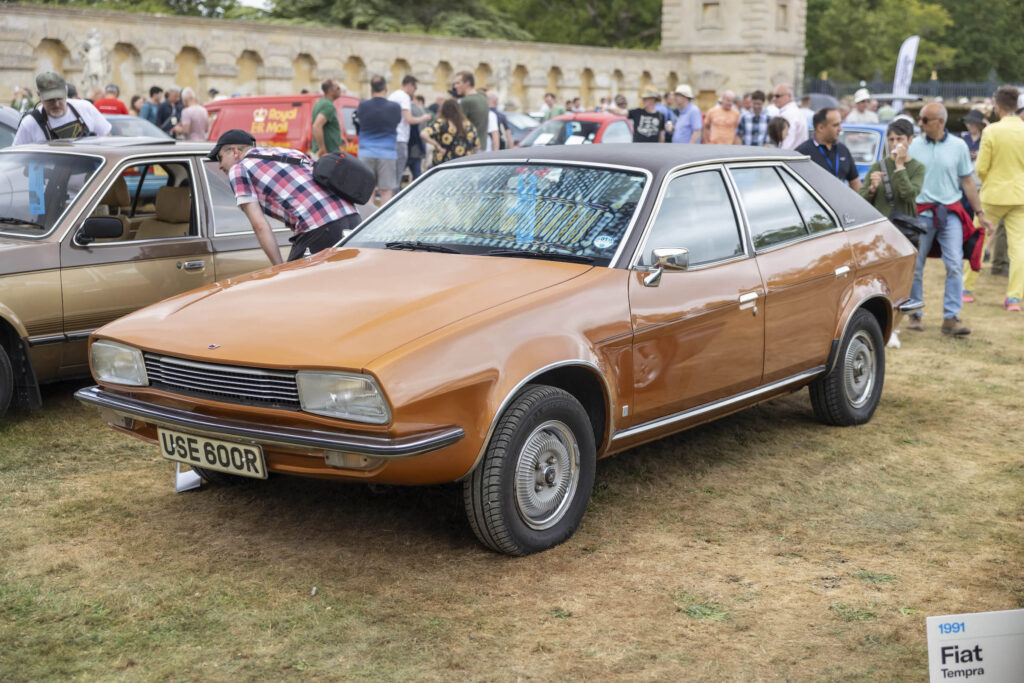 Journalist Richard Bremner has probably driven more cars than most of us will in our lifetimes, so it's a mark of how much he respects good engineering that he owns a Leyland Princess. The combination of Hydragas suspension and a 2.2-litre straight six makes it "super smooth" according to Bremner – a neat contrast to the super-wedgy styling of Harris Mann.
1992 Ford Escort Harrier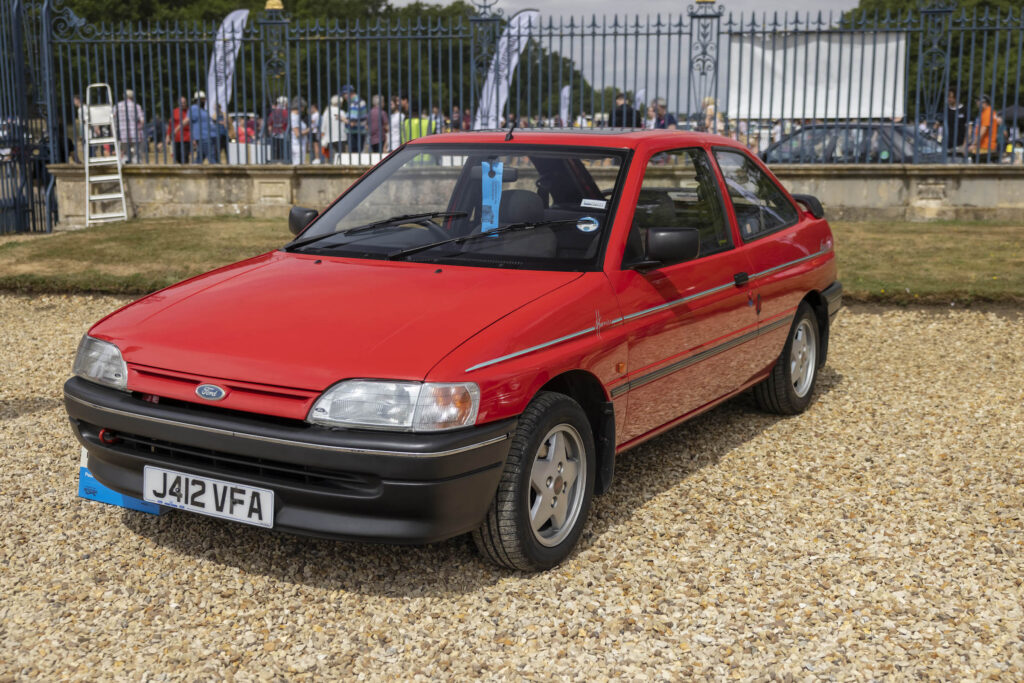 We're rather keen on a special edition here at Hagerty, and even better when it's an unexceptional one. This 1992 Harrier no doubt fits the bill, being based on Ford's otherwise unremarkable 1.4-litre Mk5 Escort, but sporting some racy wheels, a rear spoiler and Harrier graphics. Owner Paul Phillips is only the car's second keeper, and on 37,000 miles, its excellent condition is no surprise.
1981 Austin Metro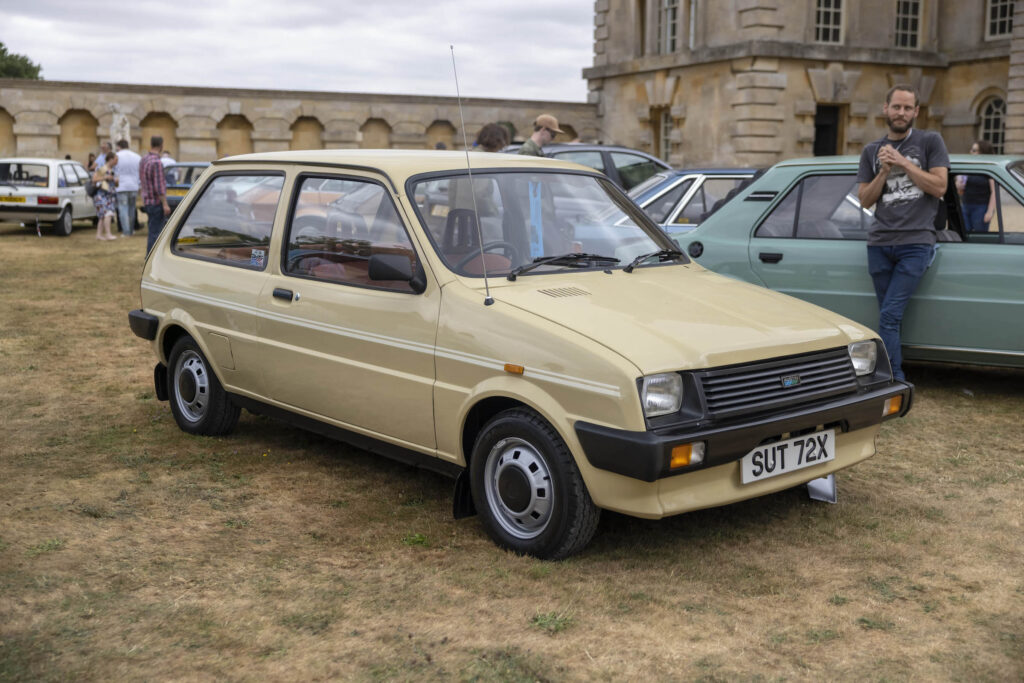 It's Mini Metro time, with a pair on this year's concours lawn. The first is a 1981 car owned by Baz Farmer, and is about as representative of the model as it's possible to find, painted in the slightly optimistically-named 'champagne' and featuring the traditional reddish-brown interior trim. How many took their driving tests in a car just like this?
1992 Rover Metro 310 van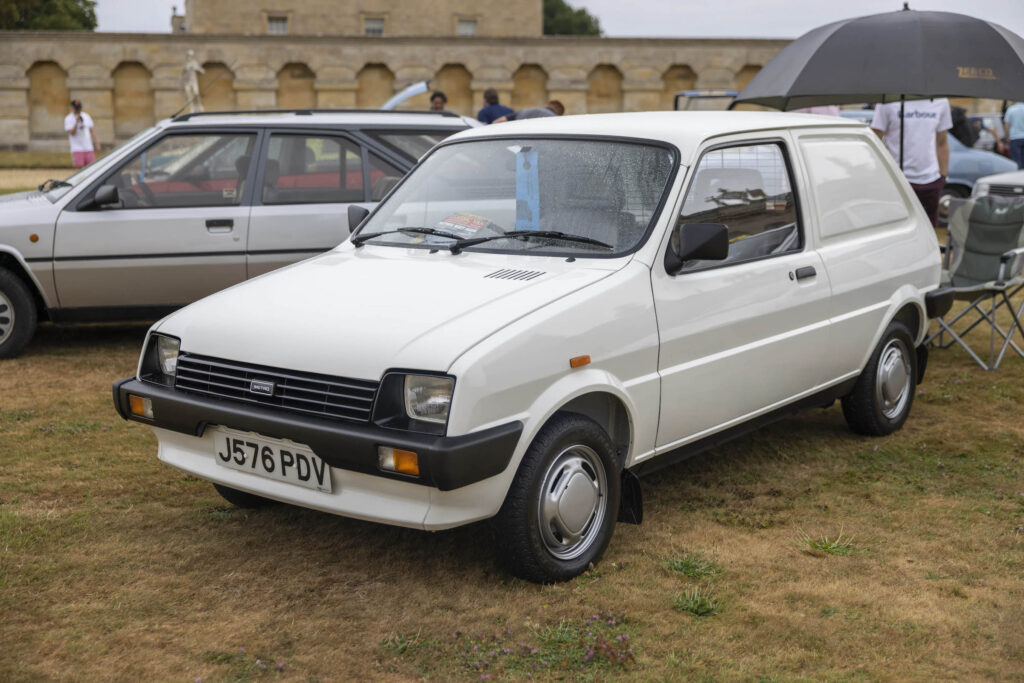 Built at the other end of Mk1 Metro production, this Metro was registered in 1992 – and has the telltale blanked-off windows denoting it as the van version. Classic commercials are getting more popular (as evidenced by both the Royal Mail Maestro and a Suzuki SJ410 Commercial also on the lawn), but you'll struggle to find another like this, as it's believed to be the only one out there.
1983 Ford Fiesta 1.1 Popular Plus
How about this as a rival for the 1981 Metro above? Ford had introduced the Fiesta in 1976, and introduced the second generation in 1983 – making this one of the latest Mk1s around. Bought from a Ford collection, its owners have kept the Pop Plus as you would have found it in 1983, and apparently serves as a reliable runaround – just as it would have in its day.
1991 Vauxhall Nova Trip saloon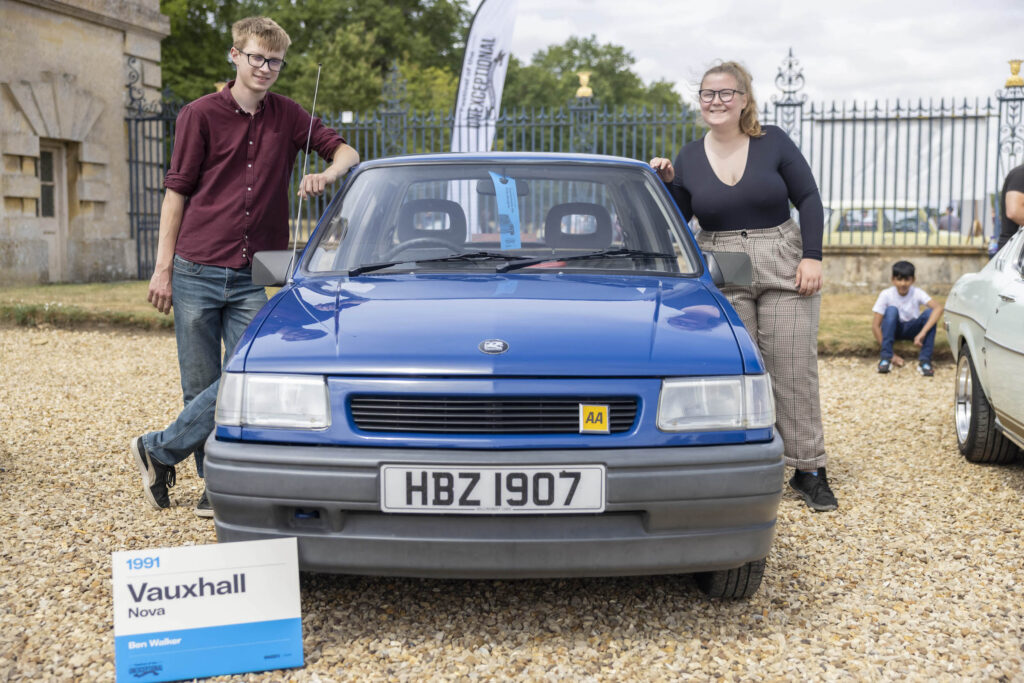 The small saloon no longer exists outside of markets like those in South America and Southast Asia, but the Vauxhall Nova saloon was a popular proponent of it back in the day. In Trip trim – one of numerous low-end special editions – with a 1-litre engine and just 26,000 miles, owner Ben Walker actually uses it as a daily driver.
1976 Triumph Dolomite 1300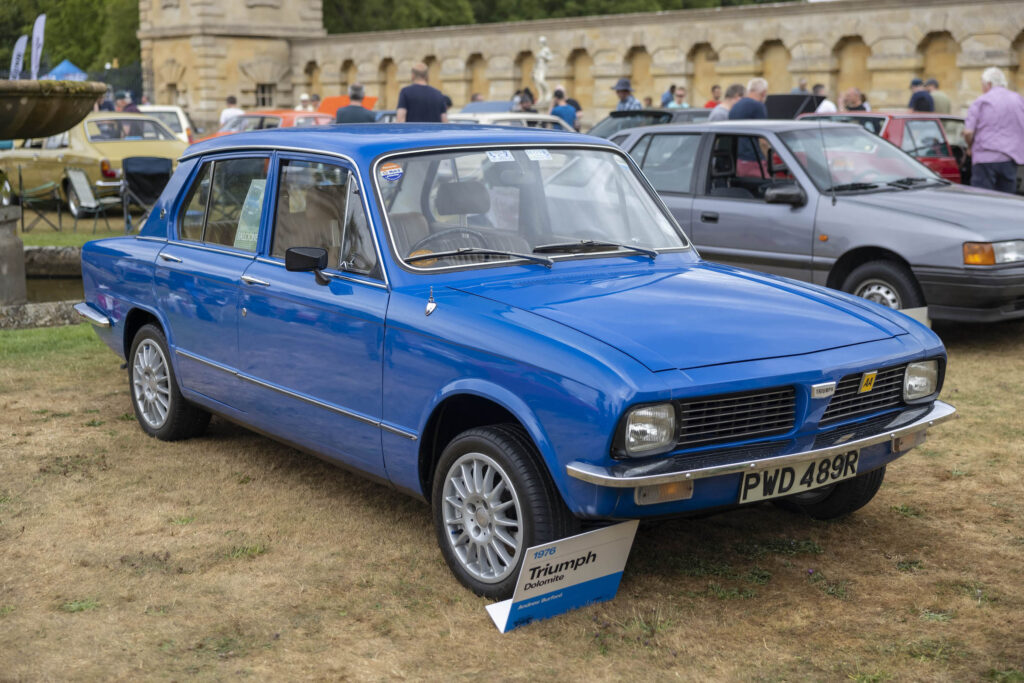 One of the most recognisable British classics, the Triumph Dolomite is most frequently celebrated for the sporty Sprint – a car that could show Escorts and even BMW 02-series cars a clean pair of heels in the right conditions. But the humbler models are perfect for FOTU, reminding us of a time when modest 1300cc variants like this could be found in nearly every estate in the land.
1971 Hillman Avenger Super 1500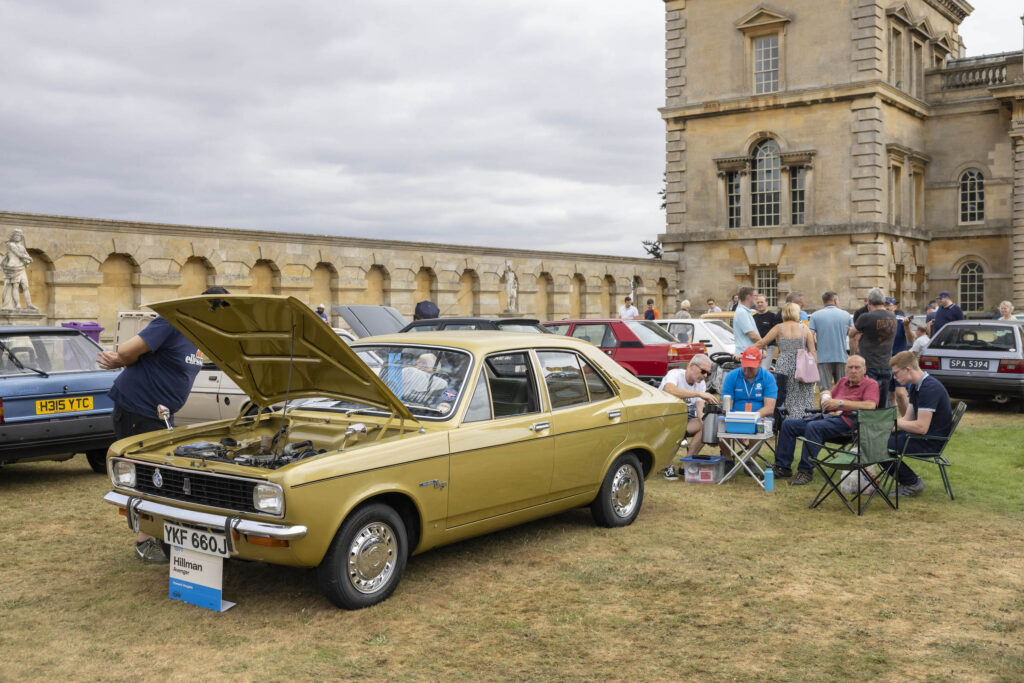 This oft-forgotten Avenger is, in the words of owner Howard Hargate, "as unexceptional as they come". Super trim sat in the middle of the Avenger range, while Aztec Gold is probably the perfect unexceptional 1970s colour. As an early car it's special; with every MOT certificate back to the first, it's got provenance too. More like this, please.
1982 Vauxhall Astra 1.6 EXP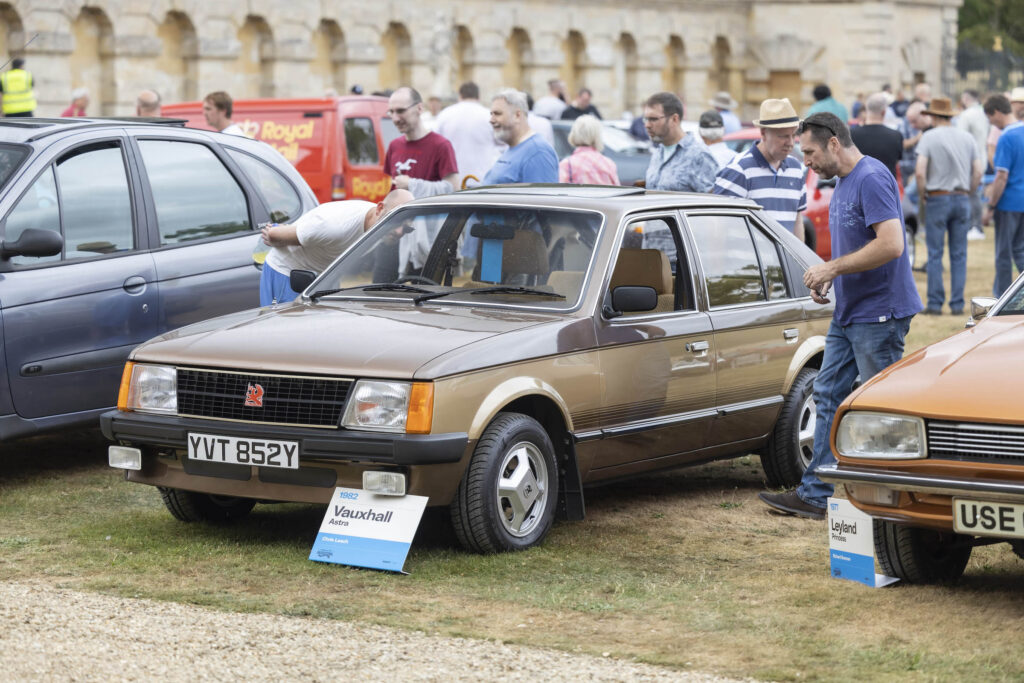 We started with an Astra, and we're ending on one. Owner Chris Leach spent his childhood cycling past the local Vauxhall dealer to ogle their stock, so it's little surprise an Astra was in his future. In brown over gold, it couldn't be any more period-correct, and as a Mk1, neatly rounds out three different generations of Astra in this year's concours. In 2024, the fourth-gen car will also be eligible…
Read more
I've attended Villa d'Este, Amelia Island… but the Concours de l'Ordinaire is truly special
And the winner is… Vauxhall Astra Merit wins 2022 Hagerty Festival of the Unexceptional
This Subaru Vivio T-Top was a splash of madness among the unexceptional