Thousands of visitors, hundreds of perfectly prosaic motor cars, and innumerable cups of tea – it can only be the 2022 Hagerty Festival of the Unexceptional.
Once again held in the stately grounds of Grimsthorpe Castle in Lincolnshire, visitors flocked from all around the country – and further afield – in their Allegros, Montegos, and Bluebirds, to enjoy the best collection of everyday Seventies, Eighties, and Nineties cars you'll find anywhere. And they enjoyed appearances from Richard Hammond, Mike Brewer and Paul Cowland – with Hammond arriving together with the team from The Smallest Cog, who'd turned their hands (and spray guns) to Hammond's 1963 Opel Kadett, known as Oliver, which appeared in the 2007 Top Gear Botswana special.
How much is your car to insure? Find out in four easy steps.
Get a quote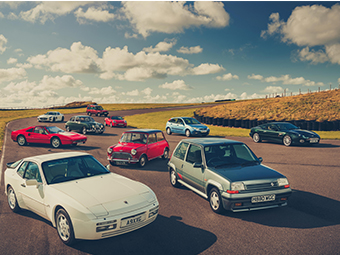 And perhaps it's just us, but as word of the Festival spreads, it seems like the variety improves every year. Both in the Concours de l'Ordinaire and outside the gates on Grimsthorpe's manicured lawns, there was a remarkable array of metal (and plastic, and velour) on display.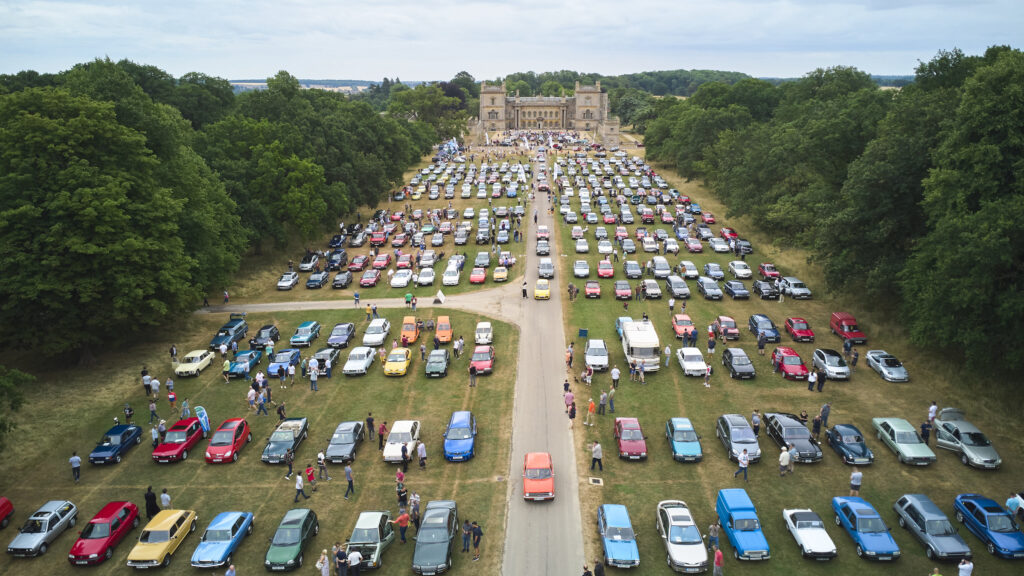 When it came to the concours though, just one could take the suitably unexceptional trophy for first place, and this year that winner was Samuel Allan, and his 1994 Vauxhall Astra Merit 1.4.
"I'm chuffed to bits," said Allan. "I didn't expect to win." 31-year old Allan, a driving instructor from Edinburgh, bought the car from a neighbour in 2019, after eyeing it up for nearly a decade, eventually leaving a note asking whether the owner would consider selling it. The phone call came within an hour of leaving the note – and the answer was just what Allan hoped to hear: Yes.
"I tried to keep it as original as possible, and only use it on dry days now. It has survived the Scottish weather remarkably well – that is a tribute to the old guy that kept it so well. I'll never sell it."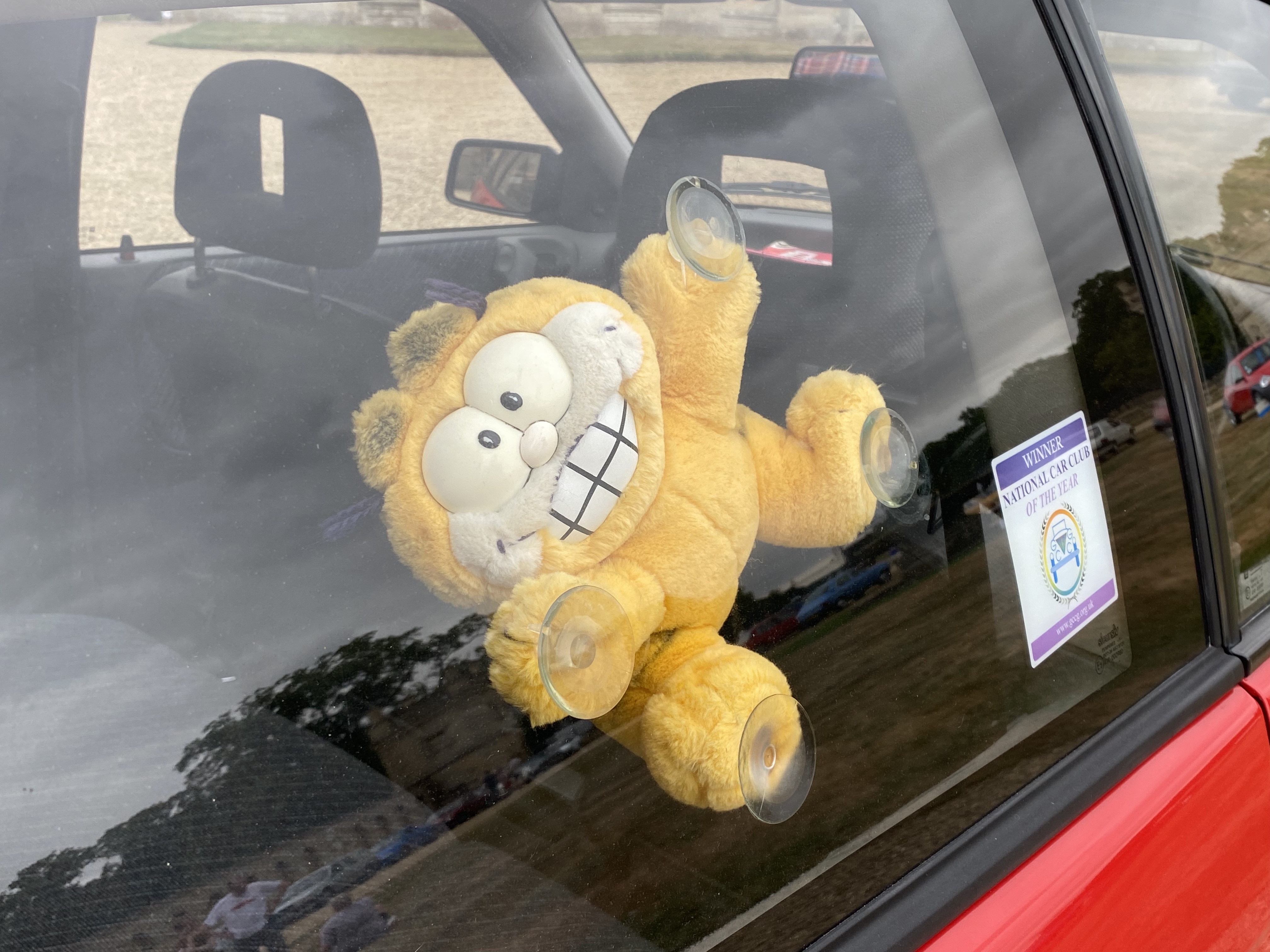 The Merit was once a popular, entry-level trim in the Astra range and would have sold in significant numbers in the '90s, when Vauxhall and Ford slugged it out to be at the top of fleet sales. Today, the 1.4-litre, five-speed manual model is a remarkable survivor, one of a handful believed to have made it into the next millennium. Its red paintwork is as good as new, the unpainted bumpers still shine deep black and its plastic wheel trims remain unkerbed.
After buying the car and returning it to as-new condition, Allan even found a Garfield toy to stick in the back window – a craze from the late '80s and '90s.
Announcing the winner of the 2022 Hagerty Festival of the Unexceptional, judge Danny Hopkins said, "Sam, you embody the spirit of the event and you'll be celebrated for the year to come!"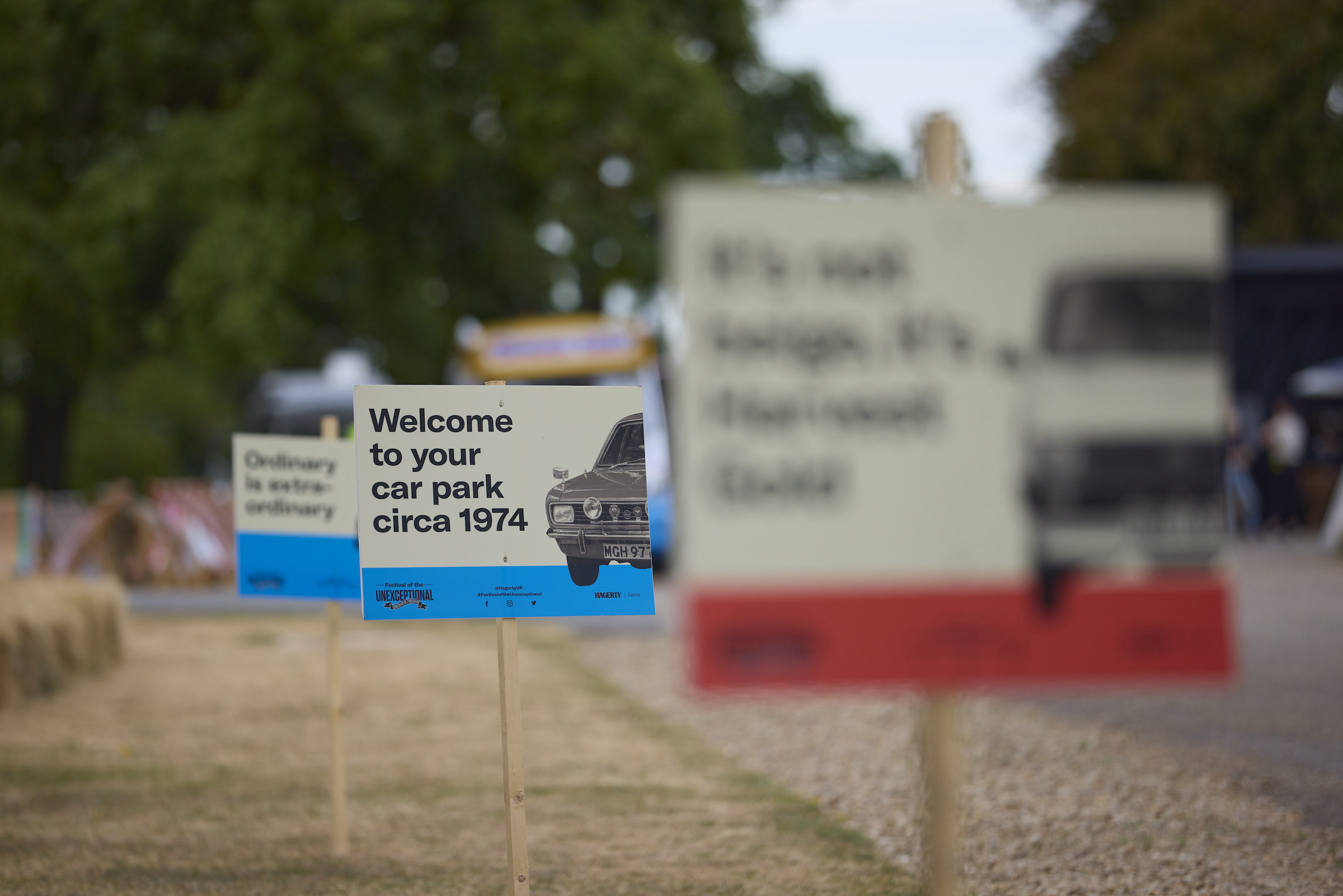 Fellow judge Jon Bentley said , "I think this year's event has been better than ever. Better cars, more interesting stories behind them. The Astra was once extremely common, so it was great to hear how Sam pursued the car for the best part of a decade, and still has a relationship with the owner. And it's great to see how many younger enthusiasts are getting into it – it's not just the preserve of older retired folk."
Our runner up this year was what you might consider a perfect example of the older breed of unexceptional cars – a 1986 Skoda Estelle. Owner Matthew Bareham, from near Milton Keynes, had fully restored the rear-engined car, and one look at its impressive paintwork and gunmetal-coloured wheels showed it was well worth the effort. Once the butt of jokes, this Estelle is now a trophy-winner.
"Many moons ago I bought another Estelle, in 2019, and I saw this one on his driveway under a pile of junk. He eventually sold it to me for £600, and it ran – briefly – before spluttering to a halt. The oil quickly turned to milkshake and it needed a full engine rebuild. My partner Rob and our friend Simon and I spent two years rebuilding the car.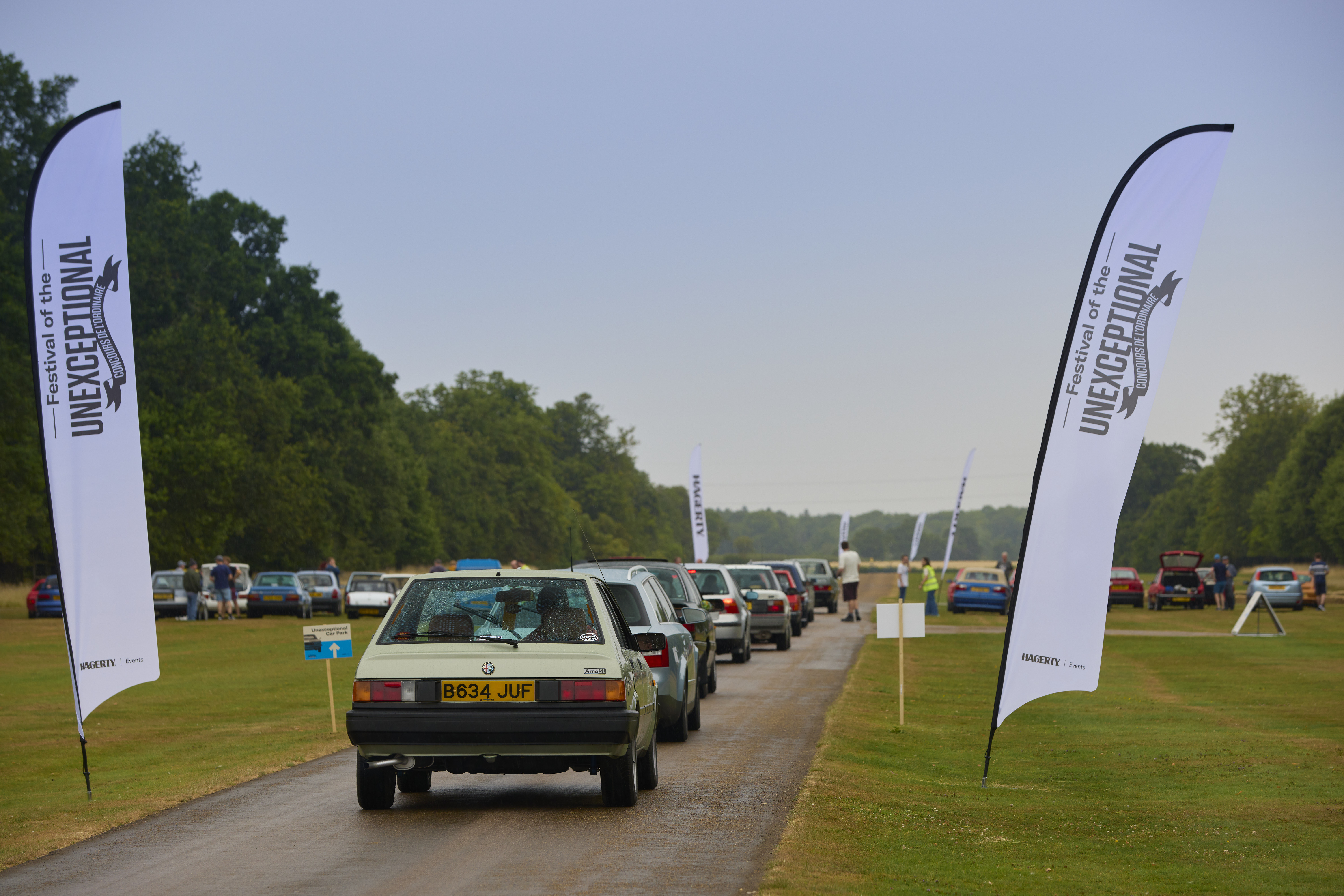 "We set to on the bodywork," said Bareham, and had to make new sills, inner wings and wings, rear quarters – the list goes on. Then Rob's dad helped me paint it. It took two years in all, working every weekend and evening and through lockdown as I was in furlough."
This year's concours competition was reserved for vehicles built between 1967 and 1997, and the turnout was truly one to savour, with vehicles covering almost the full extremes of that date range. As with every year since the first Festival of the Unexceptional in 2014, the metal on display is an example of just how much people love these cars – and how important is to preserve everyday models that have nearly disappeared from Britain's roads.
As such, it's no surprise to find the judges gave honourable mentions to several other cars.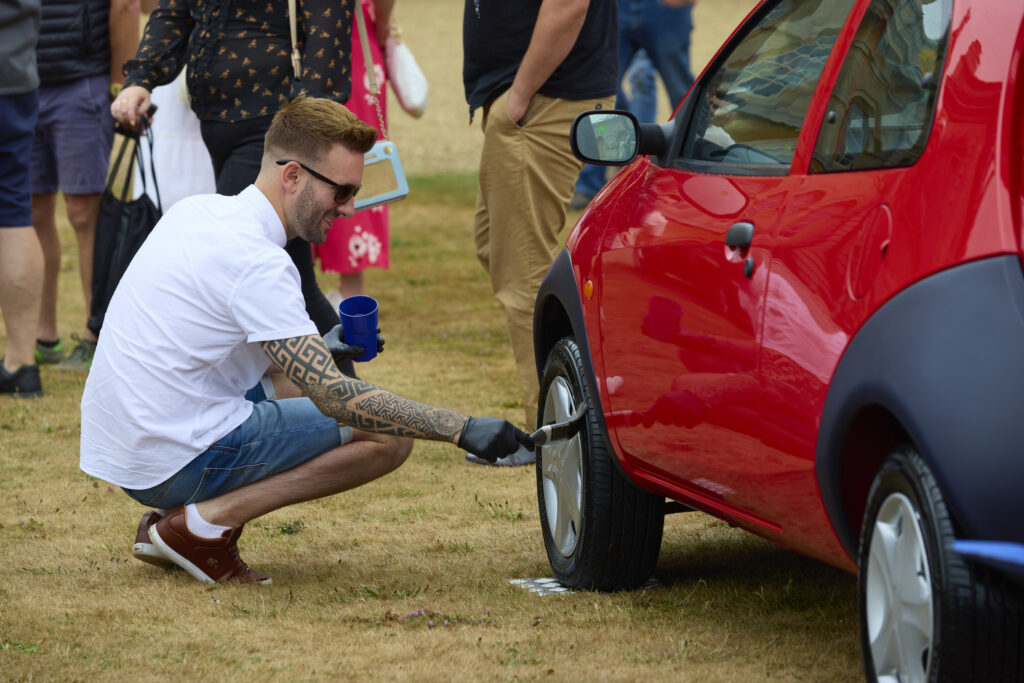 This year, those included a 1991 Hyundai Pony, whose owner had driven half way across Europe – no word on whether that was pegged at its 90mph top speed. Paul Anderson's 1972 Simca 1501 special also got the nod from judge Danny Hopkins in particular, for its pull-out picnic table and the risk of heading straight to eBay to find a similar example. A first appearance from a Renault Megane Scenic, owned by Chris Williams, also caught our judges' attention – once the kind of car you'd expect to see in modern-car parking at the Festival, now it's a bona-fide concours entrant.
As you can probably imagine, simply whittling down this year's 50-car concours entry list was tricky, and a particularly strong roster of repmobiles meant we couldn't resist giving these '80s and '90s family cars their own special category.
Nevertheless, among such stiff competition as an early jellymould Ford Sierra, a Renault Safrane and more than a few Vauxhall Cavaliers, the car that came away with the victory was the Nissan Primera of Chris James. The sort of car you'd have seen plying its trade on the motorways of Britain – and especially near the Sunderland factory which built it – it was a natural choice for our judges.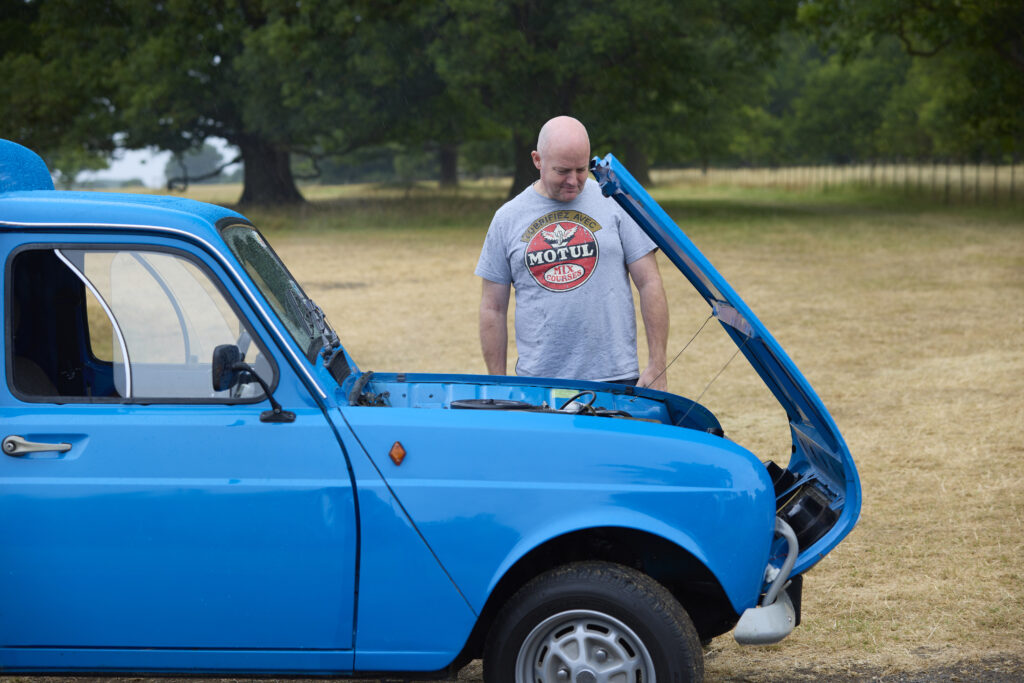 "I saw this car for the first time at the Festival last year and got talking to the owner, and eventually bought it in October," explained owner Chris James. "I used to make Primera car seats in the factory in Sunderland – though I started in 1997, so the P11 Primera had come in by then. It's so smooth to drive – and it's a keeper, as I'll never find another in that condition."
There were also awards handed out by the Festival's younger visitors in the Juniors Choice category – and it's clear the future is in good hands, as they selected a 1982 Peugeot 104 GR, owned by Chris Jay, as the winner this year. One special mention went to Richard Hammond, in an award titled "Best effort to enter an ineligible car"… for attempting to enter Oliver, his 1963 Opel Kadett, four years too old for eligibility.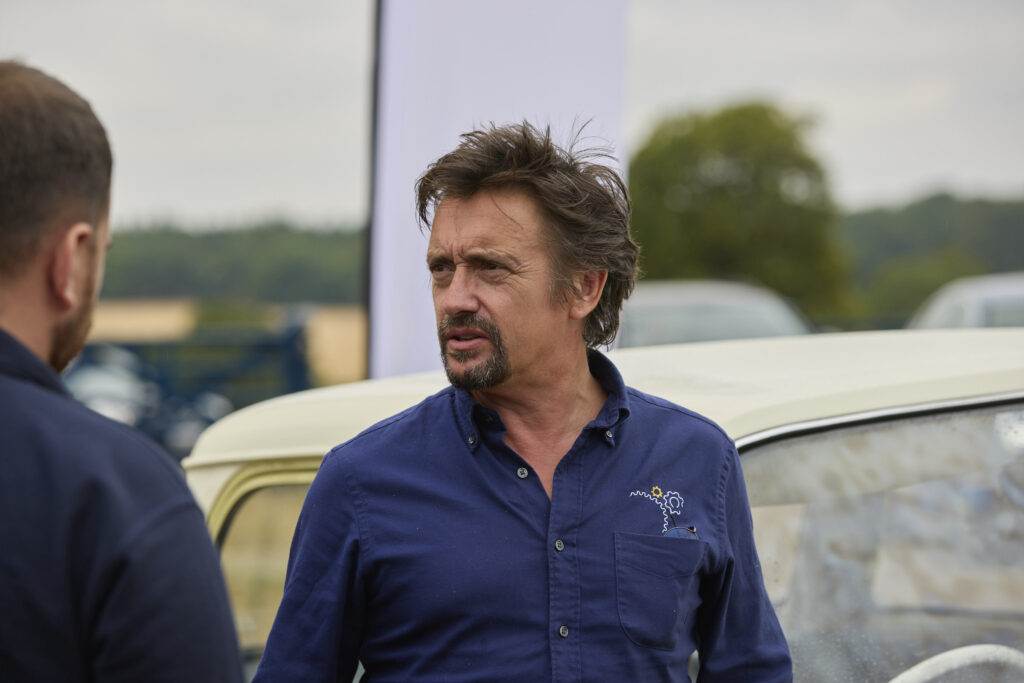 A special thanks has to go to our judges for the near-impossible task of whittling down fifty cars to a single winner. Hammond and his Smallest Cog colleagues, and Mike Brewer also helped make this the best Festival yet, while Paul Cowland was, as ever, on top form on the interview stage.
There's little doubt that recent events have made it tricky to be a car enthusiast over the last few years, but the turnout at the 2022 Hagerty Festival of the Unexceptional gives us hope for the future. If you own, drive and preserve these exceptional examples of unexceptional cars, we salute you – and we'll welcome you back next year to do it all over again.
Read more
Will you be better than average at our Festival of the Unexceptional quiz?
Bad rep-utation: 7 company cars from the Festival of the Unexceptional
Young guns blaze at the 2021 Hagerty Festival of the Unexceptional