Since its inception in 2014, I have been honoured to have been among the roster of judges at the Festival of the Unexceptional. Just two of us remain from the first year; Master of Ceremonies Danny Hopkins and me. It therefore seems appropriate that I was asked to take a step down memory lane and recall the winners of each Festival of the Unexceptional since that very first event back at Whittlebury Park. Here is the definitive list of trophy-winners.
2014 winner: Nissan Cherry Europe, Eddie Rattley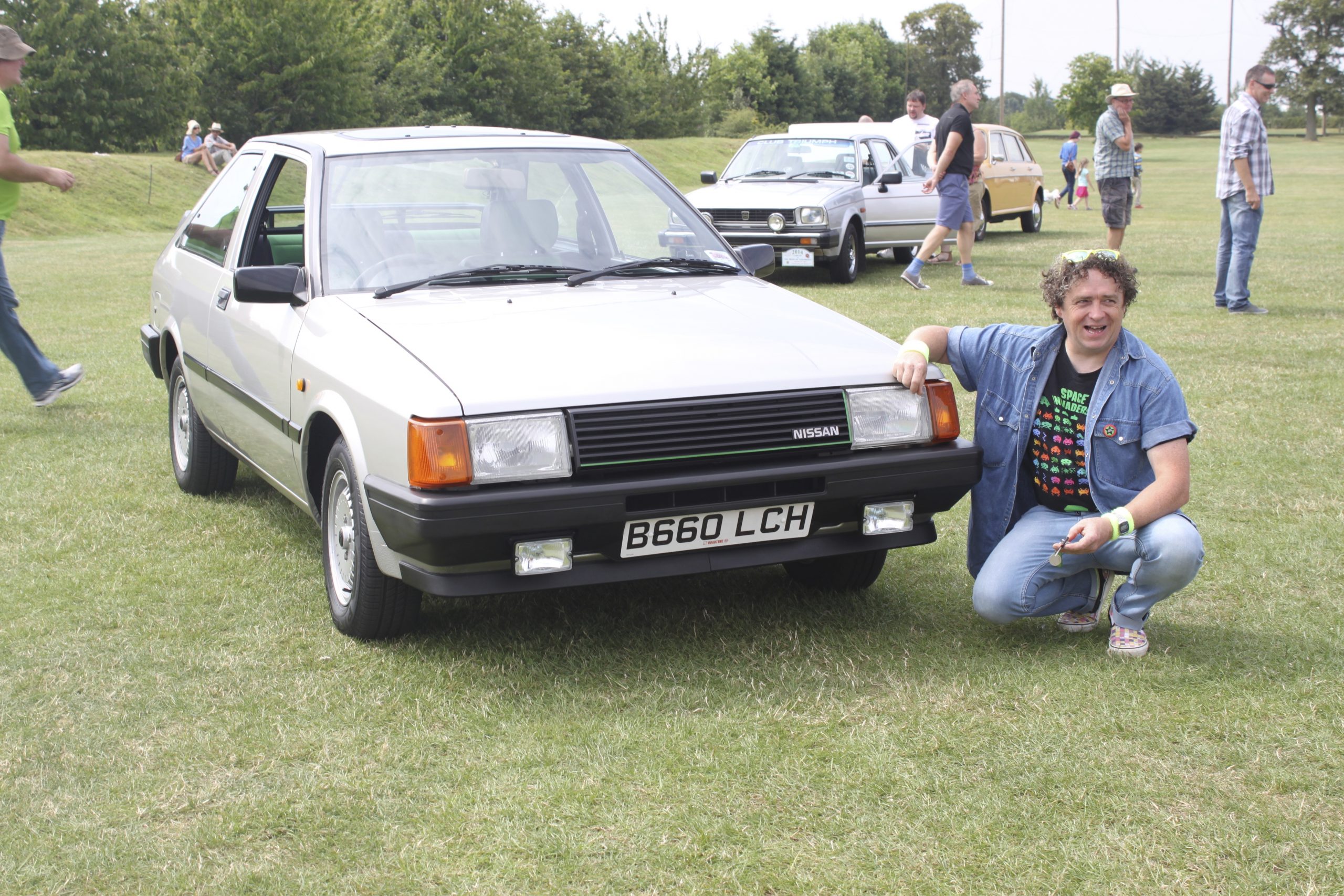 Eddie Rattley's Cherry Europe was a standout car, even though some of the judges had seen it before in a different guise. It had previously appeared at the NEC Classic Motor Show with Alfa Romeo Arna badging – the Cherry Europe GTi being the same as the Arna Ti. With no other Cherry Europe GTis known to survive in roadworthy condition, this one of a kind car had to be our winner.
How much is your car to insure? Find out in four easy steps.
Get a quote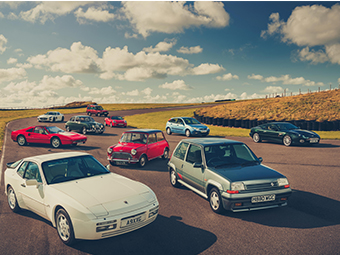 Runner-up: Austin Maxi, Steve Huckle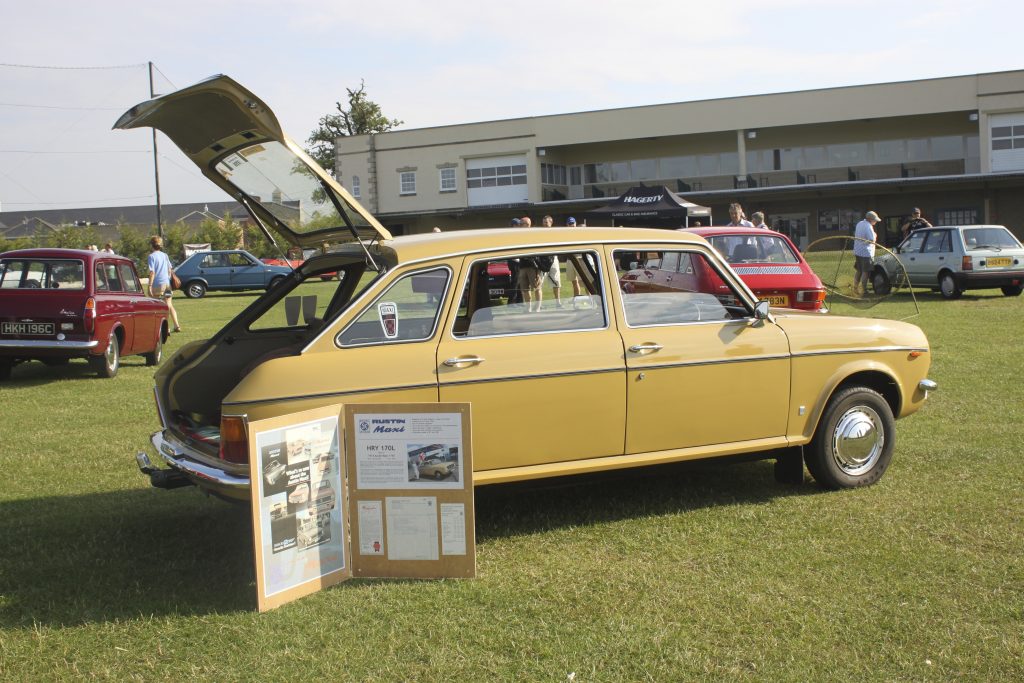 There is nothing better suited to stardom at the Festival of the Unexceptional than 1970s street fodder. And while there were – if memory serves – six Allegros present at the inaugural event, the Allegro's an easy target these days. Better to focus on the models with a smaller following – and Steve Huckle's beautiful beige Maxi was perfect. Had the Cherry Europe not been present, this would have been a deserving winner – some judges made a case for it to win regardless.
2015 winner: Ford Escort 1600, Barry Williams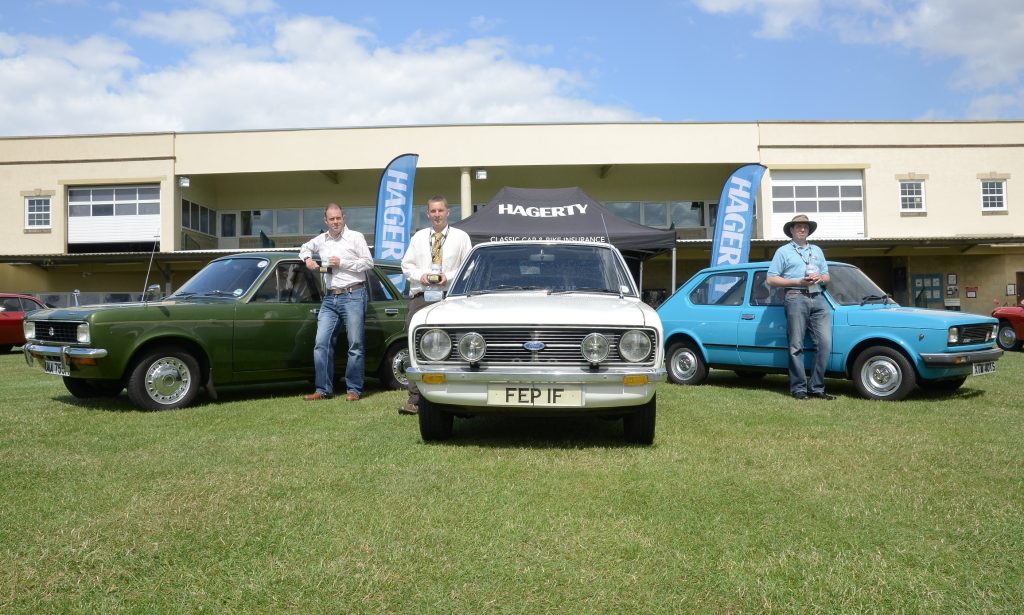 Having been in the family from new, Barry Williams's Ford Escort was almost a member of the family itself. When it was badly damaged in an accident, he knew there was no way he could let go of all the memories – rather than writing it off, he bought the salvage and restored the car himself. This love for what was once a humdrum family saloon epitomises the Festival and warranted his victory.
Runner-up: Fiat 127, Gavin Bushby
Again in 2015, Gavin Bushby received commendations for his entry – this time, his 127 CL, dubbed Freddie. The 127 was one of the cars which effectively mobilised the world, produced in several guises – and yet few remain in the UK through a combination of corrosion and apathy later in life. So it was a pleasure to see this – not the only 127 Gavin owns – and were it not for the story behind Barry's Escort, it would have won.
People's Choice: Hillman Avenger Estate, Chris Reid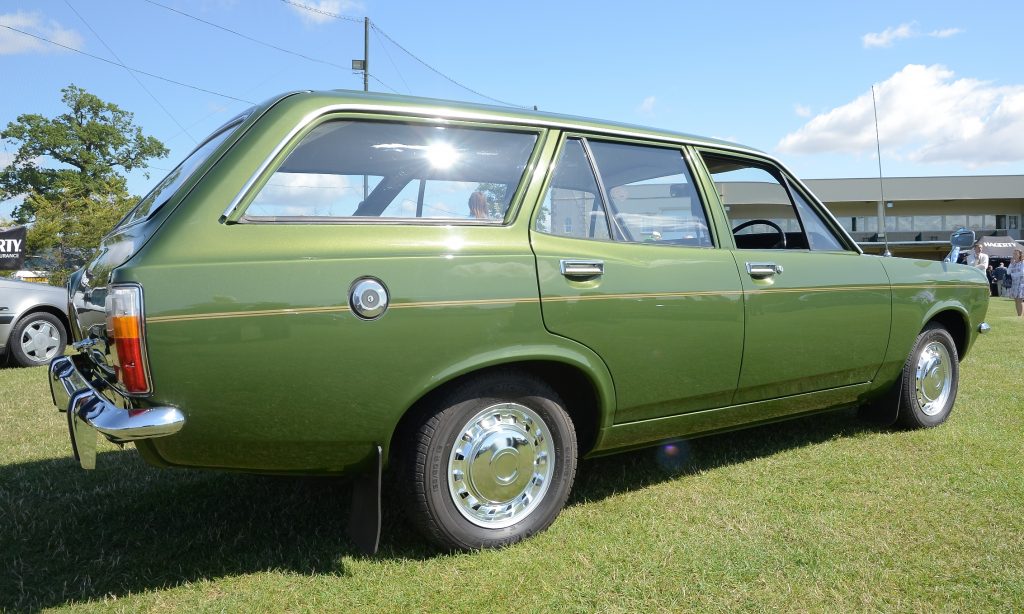 Chris bought his Grasshopper Green Super estate in 2009 due to his fond memories of the scores of Avengers his family had when he was young. He wasn't alone either; the Avenger was one of Britain's most popular family cars of the 1970s. Attendees in 2015 were clearly of similar backgrounds to Chris, voting with their hearts and making his Avenger the People's Choice.
2016 winner: Morris 575 pickup, Jonathan Papworth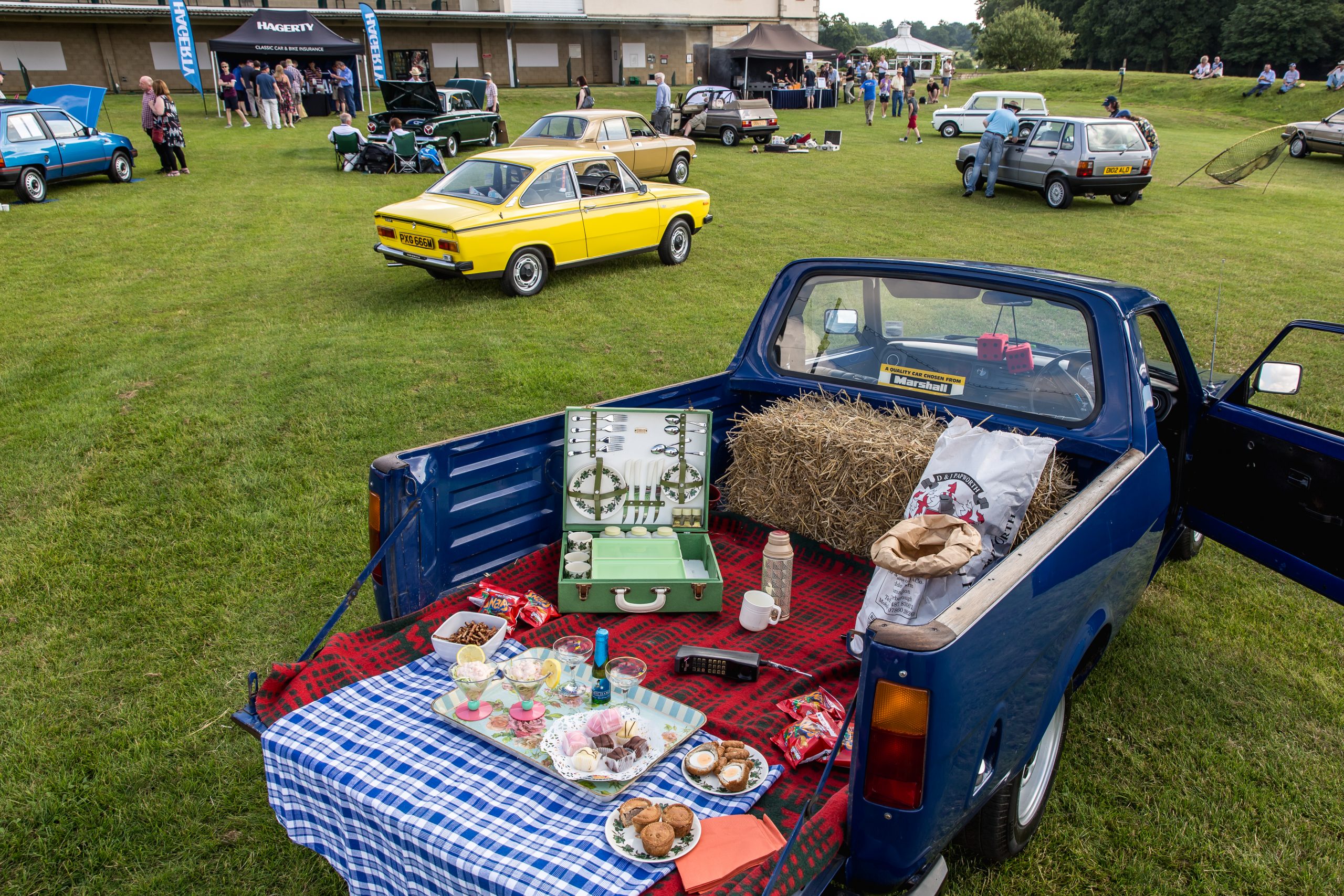 Not only had this pickup – a Marina by any other name – been in Jonathan's family from new, but he also revealed to the judges that he actually went to the dealer with his uncle to collect it when aged 11. So although it's never been a show queen, it still puts in honest work on Jonathan's potato farm. And what could be more Unexceptional than an ordinary vehicle, built to do a routine job and still doing that job almost forty years later?
Runner-up: VW Golf L, David Wilson
David Wilson's Golf impressed us for one simple reason. It's an unmolested MK1 Golf – a car which used to be everywhere. Not only are MK1 Golfs now scarce, but most survivors have been embraced by the Volkswagen custom scene, making cars like David's humble yellow L a rarity even at Volkswagen events. To have survived at all, let alone in this condition, is something of a feat.
People's Choice: Hillman Minx Estate, James Cook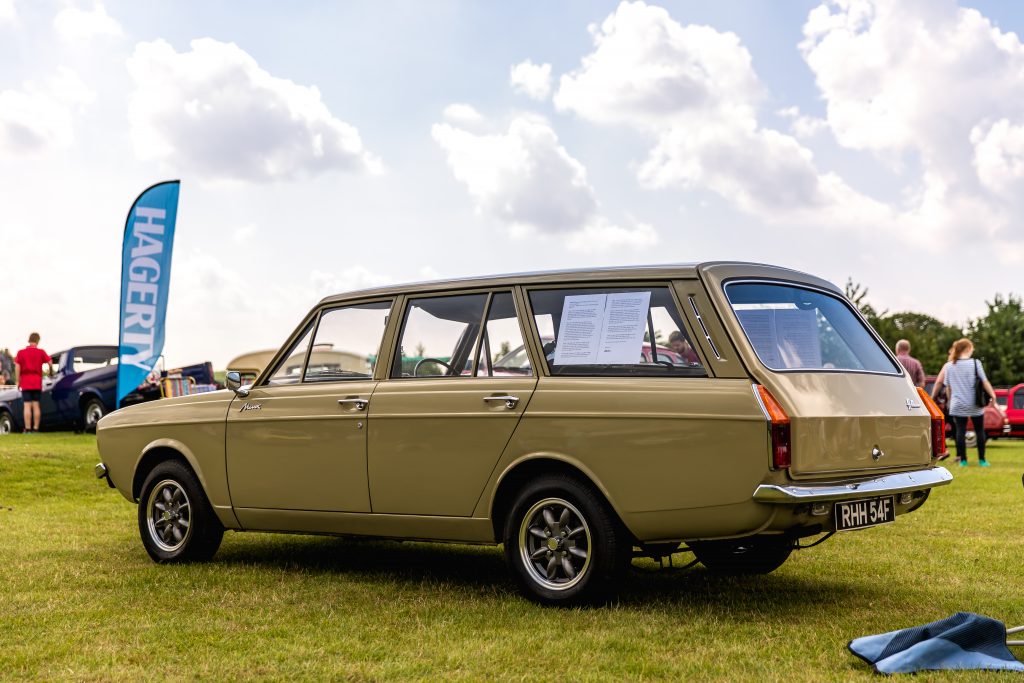 James Cook's car is an oddity – not only was the Minx a short-lived, 1500cc low spec variant of the Hunter, but for the first of its three years in production, the estate variant was called the Hillman Estate Car. That makes this a very early Minx estate, if not the oldest known. Rootes Arrows were once everywhere – this rare model justifiably became the popular champion of 2016.
Feast of the Unexceptional: Austin J2 Paralanian, Marc Wilmot
New for 2016 was the Feast of the Unexceptional – a prize for the best picnic on show at the event. And Marc Wilmot embraced the theme, offering not only a suitably 60s spread but served from the back of a 1962 Austin J2 based Paralanian camper van conversion. The whole ensemble evoked memories of a simpler time and struck a chord with those who voted.
2017 winner: Datsun Sunny 1.5 GL, Mark Ashbridge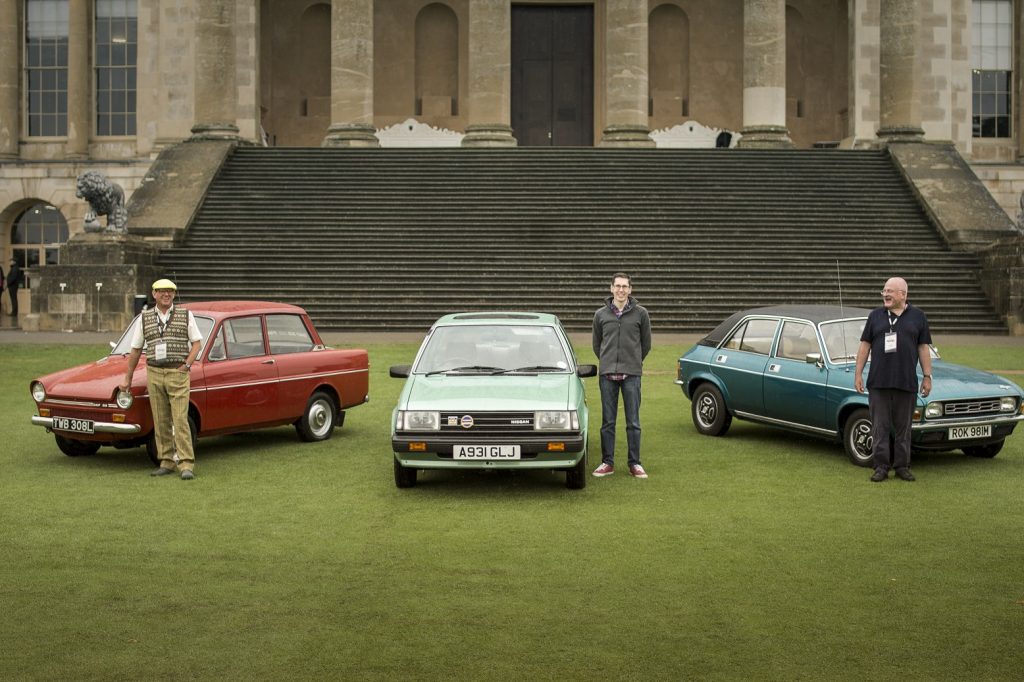 Mark had been advised to enter by fellow Nissan nut Eddie Rattley – whose Cherry Europe won the inaugural Festival of the Unexceptional in 2014. Owned for five years at the time of entry, Mark's Datsun branded Sunny appealed to the judges not only because it was in excellent condition, but because its owner's attitude to the car was that it was a "pleasant conveyance". Unexceptional praise indeed!
Runner-up: Daf 33, Richard Holness
1972 to 2012. That's longer than Sam Tyler's jump back in time. It's certainly a long time to go without thinking about changing your car. But for that whole period, Richard Holness's Daf had just one owner. When he gave up driving, Richard bought the car and has cherished it since. An unexceptional classic but a heroic story behind it. This is precisely the sort of tale future entrants should attempt to replicate if possible.
People's Choice: Austin Allegro SS, Colin Corke
The first Allegro to take home a prize at the Festival of the Unexceptional is undoubtedly one of the most colourful. Colin Corke's Allegro 1750SS is one of multiple Allegros in his collection, but its vibrant 1970s colour combination ensures that it's the one that draws the most admiring glances outside the British Leyland community. It attracted the crowds, making it a worthy winner.
Feast of the Unexceptional: Rover Maestro Special, John Usher
A Rubik's cube cake was the centrepiece of John Usher's 1980s-inspired Feast, all the better for its transportation in a Rubik's cube-shaped car – his Rover Maestro 1.3 Special. Other period treats made for an impressive spread that captured the hearts of those who judged, making it a deserving award winner.
Best Dressed: Volvo 740GL, Simon Martin
A very 1980s look for Simon, all the better to complement his Volvo 740GL complete with factory Sports body kit. An unusual car, especially with the factory sports accessories, and one which was considered for Best in Show by the judges before we reached our final decision. Simon's artful melding of car with style meant that he earned the Best Dressed award for 2018.
2018 winner: Chrysler Alpine, Guy Maylam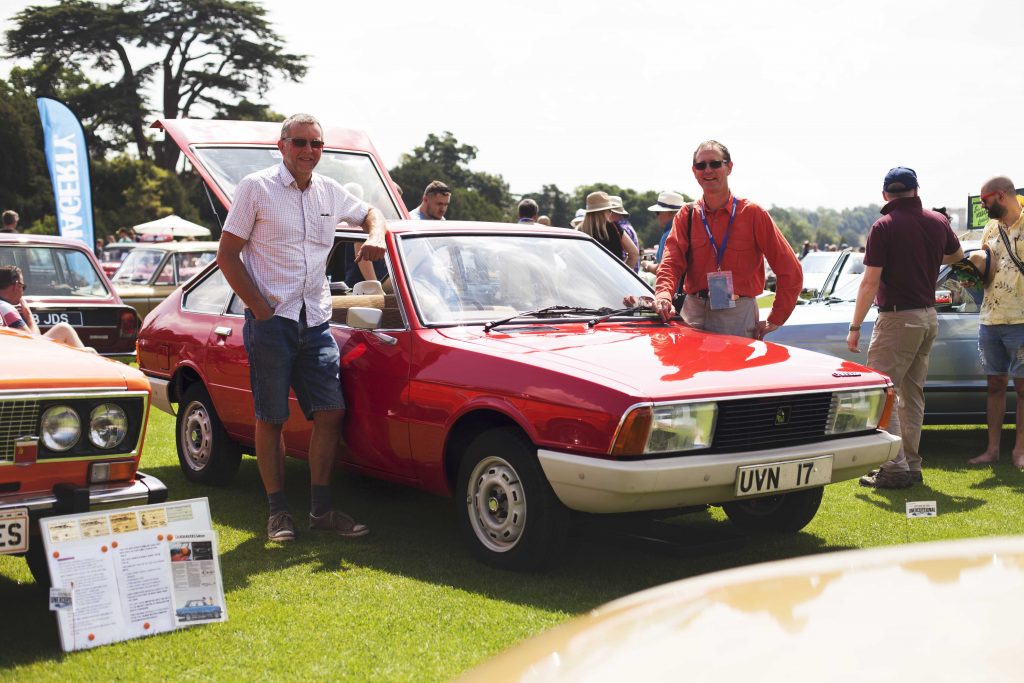 Sourcing the only roll of correct trim material anywhere in the world, from a supplier in France, shows dedication to a cause. And when that cause is a Chrysler Alpine, that level of commitment may well raise a few eyebrows. But we haven't seen an Alpine in such excellent order in years, especially not an early model resplendent in all its white-bumpered glory. So Guy Maylam's efforts became our reward, and for that, he justifiably took first place.
Runner-up: Datsun Bluebird GL saloon, Kev Curtis
Factory orange-peel paint endeared Kev's Datsun to us, along with its complete cleanliness inside and out. We've never seen an early 80s Datsun in this condition – even when fairly new, for some of our older judges. Cars like this were once everywhere and represented the vanguard of Japan's automotive dominance. We couldn't overlook it. A very worthy second place, and one which would have earned joint first if we could.
People's Choice: Fiat Strada 65CL, Gavin Bushby
As you'll see from the rest of this feature, Gavin has a collection of classic Fiats which lend themselves perfectly to this event, and the Strada he brought to the very first was my personal favourite of all his entries. It was a delight to see this car win the People's Choice award four years later. It was replete with such niceties as a wonky-from-new glovebox lid, and it still had fewer than 13000 miles from new for 2018.
Feast of the Unexceptional: Mercedes-Benz 200T, Julie Gandolfi
When Julie was growing up, this was the family car and the only vehicle her parents trusted to keep her safe when she first took to the road aged 17. Julie's Mercedes certainly deserved an award of its own for sheer sentiment. But the competition was strong – and while Guy's Alpine won over the judges, Julie walked away with the Feast prize for her early 80s spread.
Best Dressed: Renault 16TS, Edward Morley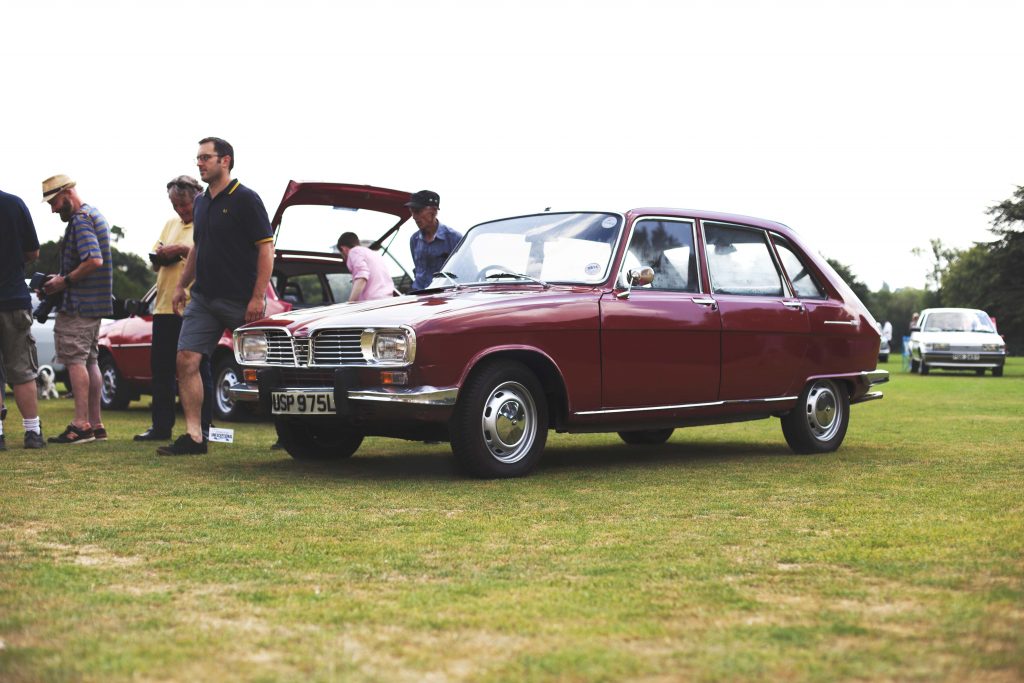 Ed Morley took 1970s dress to the extreme at this event, right down to the long hair. Looking for all the world like a geography teacher circa 1974, he matched his car perfectly to the delight of all who saw the two together. A well-considered performance, and one which made him a clear winner for 2018.
Junior Judges: Vauxhall Cavalier L two-door, Jason Himpson
Jason Himpson's car returned for 2018, having been present at the 2017 event. With just an MW radio fitted as an extra, his two-door 1600L was almost as basic as Cavaliers came. Most owners spent the additional £76 for rear doors, making this a rarity even when new. However, the Junior Judges clearly saw the Unexceptional appeal of an impressive survivor and voted this their winner.
2019 winner: Morris Marina Estate, Michael Carpenter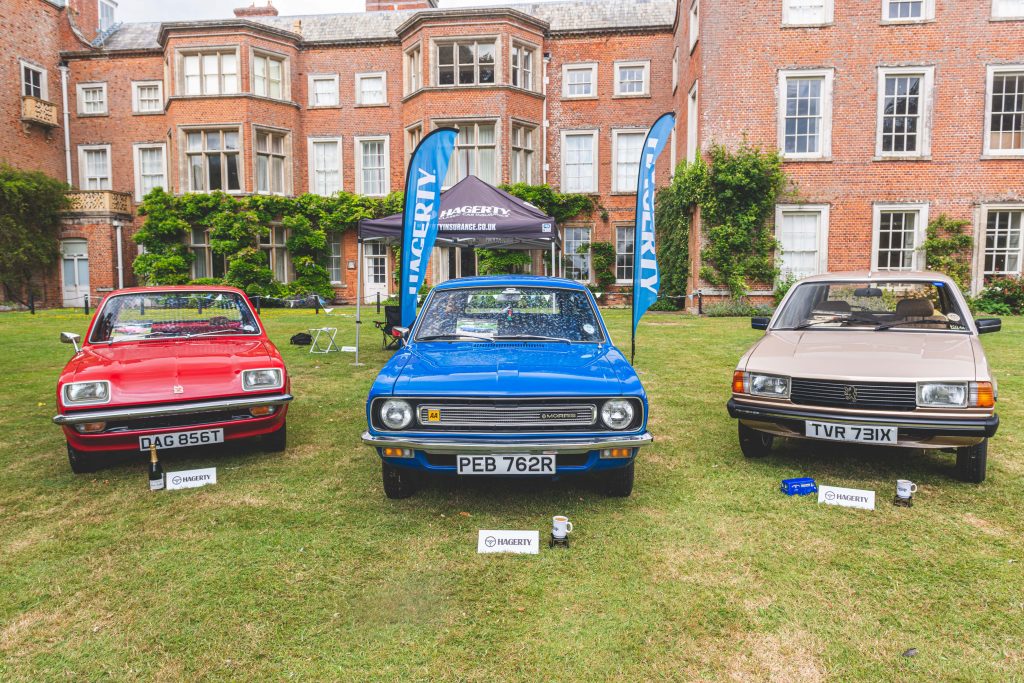 A Morris Marina taken off the road at just five years old, scrapped in 2005, rescued by a man who accidentally cut off three fingers and promptly ignored the car again for thirteen years, and finally salvaged in 2018 makes for a brilliant story. Better still, Michael Carpenter's car had covered just 26000 miles at the time of its victory. A survivor against the odds, and our first victorious Marina. It seems fitting that this car has – through saddening world events admittedly – held the Festival top spot for two full years.
Runner-up: Vauxhall Chevette E, Philip Hunt
Like Michael's Marina, Philip Hunt's Chevette nearly met its end at the hands of a previous owner. But Philip Hunt has known the car from new and couldn't allow himself to stand by as the Vauxhall was crushed. He rescued it from the jaws of death and has tidied it into the exemplary car we saw in 2019. A true base spec survivor.
People's Choice: 1982 Peugeot 305SR estate, Simon Gaisford
The Festival isn't solely about 1970s cars, and while we had fitting winners from that decade in our top two spots, it's pleasing to see that a forgotten hero of the 1980s became our People's Choice for 2019. Simon Gaisford's Peugeot 305SR estate is typical of thousands of rep-friendly mid-sized cars decimated both by natural waste and the scrappage scheme. Of just 336 305s known to the DVLA, Simon owns one of just 20 SR models.
Feast of the Unexceptional: Colt Sigma GLX, Mike and Judith Burkett
Rarer still is Mike and Judith's 1979 Colt Sigma – but that didn't stop them from putting on an excellent picnic display. A full 1970s drinks cabinet was displayed alongside period nibbles, making them a natural choice to win the Feast of the Unexceptional trophy.
Anniversary Class: Vauxhall Astra 1300S GL, David Loasby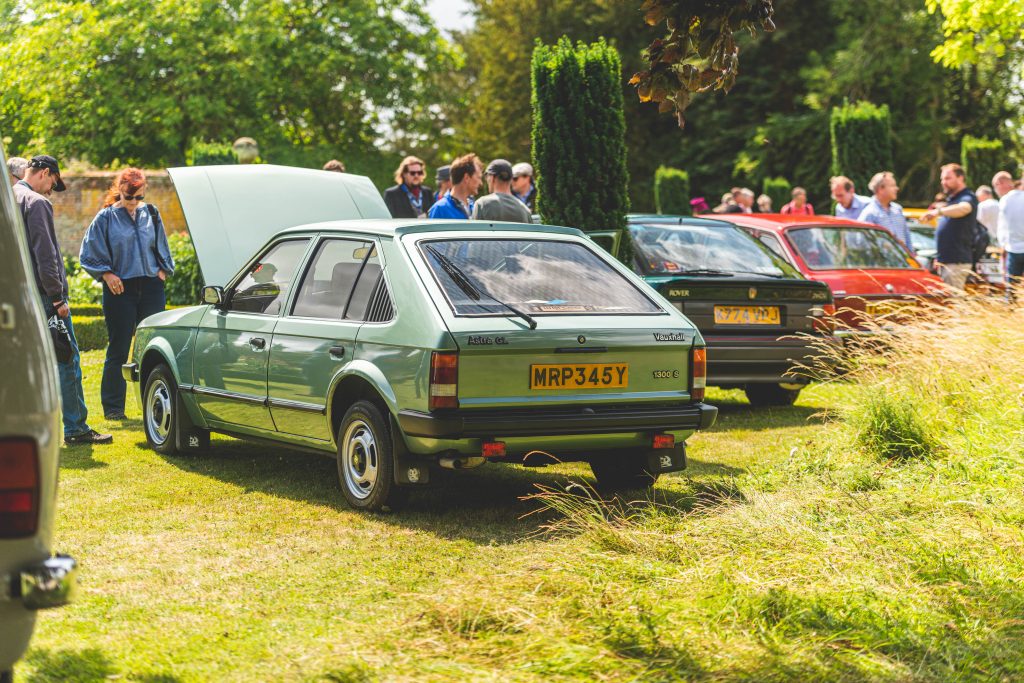 The Anniversary Class was new for 2019, focusing on vehicles celebrating that year's milestones. I was separated from the main Concours' judging and asked to focus my efforts upon this arena instead. Among entrants were the nicest Ford Capri MK2 I've ever seen and an astounding Rover 216 formerly owned by the Queen's surgeon. But the one which plucked most at my heartstrings was a beautifully original MK1 Astra. Humble and a survivor, this is what the Festival is about.
Junior Judges: Citroen BX, Dan Goff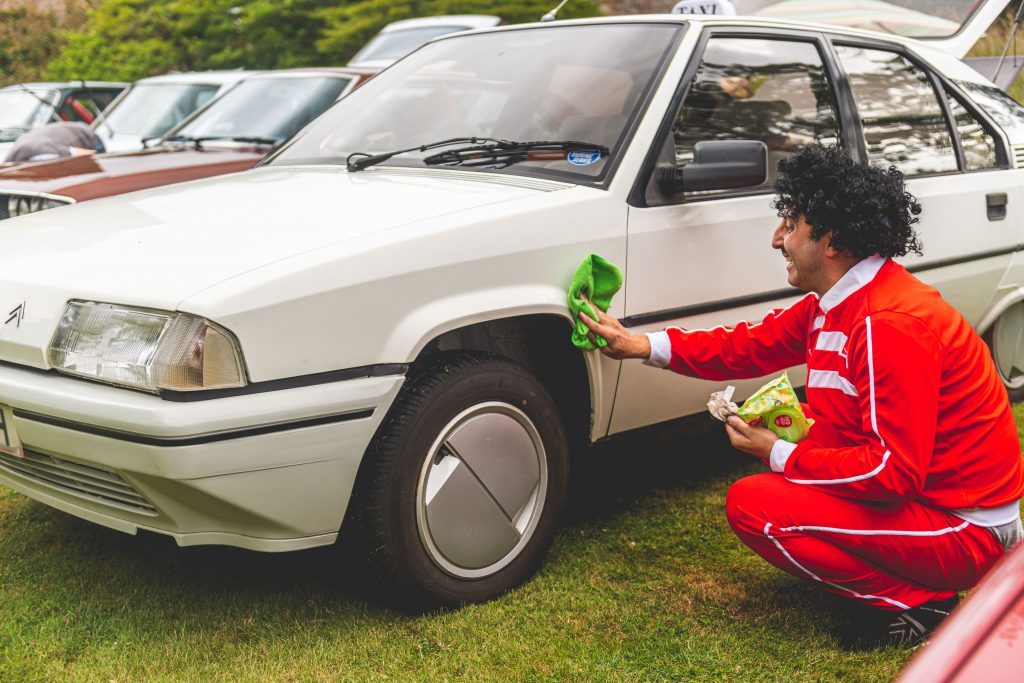 Hagerty's Dan Goff put a lot of effort into his costume, and his taxi-liveried Citroen BX attracted plenty of attention on the day, too from the children in attendance. The folded cardboard car and the man with shell suit and afro were a perfect combination and secured the Junior Judges award with ease.
Moving forward, the other judges and I are already getting excited in anticipation of the 2021 Festival of the Unexceptional, to be held on 31 July at Grimsthorpe Castle, Lincolnshire. We look forward to adding even more mundane classics to our roster of automotive excellence. See you there!
Read more
11 cars to get you gently excited for the 2021 Hagerty Festival of the Unexceptional
Cowland on Cars: Average is the new epic. Treat yourself to something utterly unexceptional
Hurrah for the humdrum: the highlights of the Festival of the Unexceptional (2014 to 2019)