If you covet a Mondeo, rather than a Mondial, muses Paul Cowland, TV presenter and Hagerty columnist, you can expect a life of fulfilled dreams, tiny bills and a great sense of belonging.
As Hagerty's underwriters can no doubt tell you, classic cars come in many flavours and values. Pick a top-end show on any given summer weekend, or indeed, thumb through any glossy magazine, and you'll see epic examples of Maranello's and Newport Pagnell's finest looking every millimetre the house-money trinkets they are.
How much is your car to insure? Find out in four easy steps.
Get a quote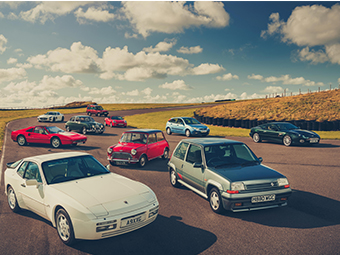 These are the poster pin-ups of our hobby. The twinkling stars in the expansive space we inhabit. And while there's perhaps a little bit of each of us that longs to have a concours Countach cluttering up our driveway, the cold, hard truth is, unless your disposable income rivals the national debt of a small republic, and you have several other fine cars to choose from, these things are often more trouble to keep, maintain and run than you might think. They were high-maintenance in period, so how do you think they're going to behave after decades of ageing?
A low-mileage Ferrari 512 TR garage queen is going to eat a not-insignificant four-figure hole in your finances each time the earth revolves around the sun. And even when you do have that kind of money to play with, I'm knowledgeably assured, it still hurts.
There is another way, of course – and that is to set your sights considerably lower, embracing the market for 'unexceptional' classics. The kind of motor that your folks coveted back in the day. The Princess your Grandad used to own. The Cavalier L that your Dad used to rep in.
Counter-intuitively, despite their once prevalent nature, and perhaps due to their almost disposable demeanours and unparalleled ubiquity, many of these cars are now ridiculously rare. A worthwhile evening spent trawling through the endless columns of DVLA data on howmanyleft.co.uk (Yes, I really am that exciting) reveals some eye-widening statistics. Family cars, like the Mazda 626 in its mid '80s guise, are rarer than almost any supercar you might like to mention. Better still, you could probably buy the nicest example you could find for around £3k, and unless you've been particularly naughty, unlucky or careless in your driving past, insure it for the cost of a decent meal for two…
It gets better. Tyres are cheap. Servicing is pennies – and can often be done yourself with string and a bent spoon. Remember, these cars were original designed for the everyperson to go about their daily grind, ferrying kids, fetching the shopping and occasionally, popping to see your Nan. They're usually simple, tough and reliable, meaning that even if your classic car budget is an Aldi-priced Audi, you'll still be having a great deal of fun.
Because, that's the kicker. Take it from one who knows. The thrills, fun, pride of ownership and joy you get from a £1000 classic really isn't a tenth of a £10,000 example. In fact, it's often greater. There's a charm and genuine reward that comes from owning an example of an unexceptional car – in any condition – that will put a smile on your face every time you drive it.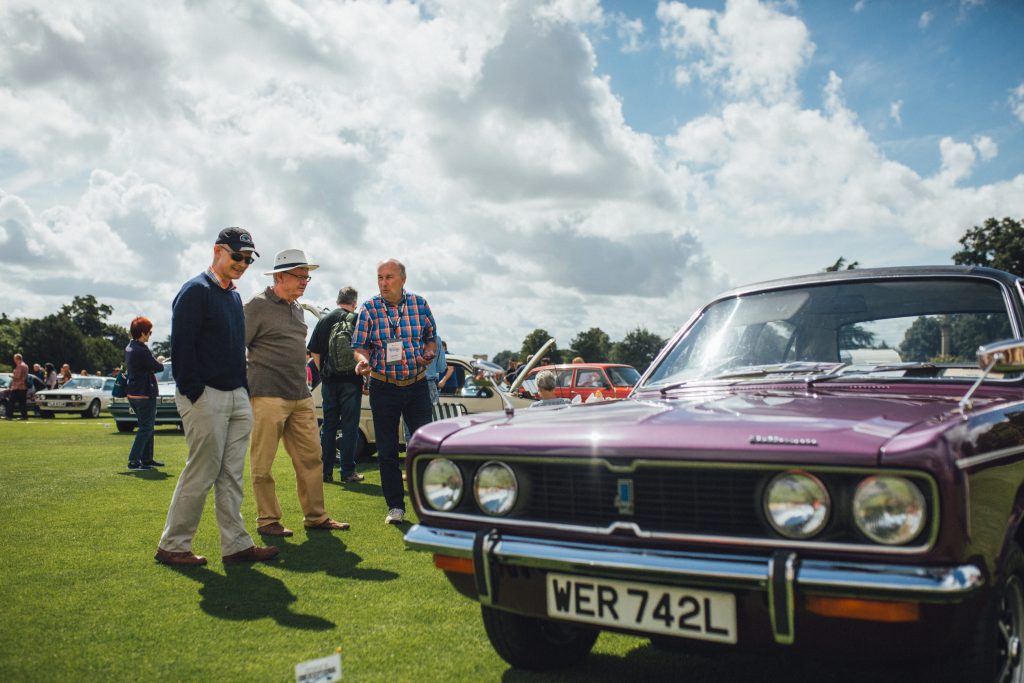 Doubtless, it won't just be you grinning, either. I'll bet you a year's supply of Feu Orange that the first time you stop to fill up your very cherry Nissan Cherry, that someone will wander over for a chat. The conversation will start with, and please feel free to delete as appropriate, 'I/My Dad/Mum/Uncle had one of these back in the day…' and you're off, usually meeting some of the most genuine people and hearing some of the most wonderful stories you can imagine. It's not unheard of for the odd rare part to appear this way either. 'I might have a set of alloys for that in the shed' has been uttered to me more than once on a petrol forecourt – with suitably bargainous consequences.
In reality then, unexceptional cars really are anything but. They're affordable to buy, usually easy and cheap(ish) to run, a ton of fun, and in terms of exclusivity, doubtless much trickier to find than the vast majority of Instagram fodder that so-called influencers strive so hard to stand awkwardly beside. And while you might not impress those kind of people with your £1200 mint Renault 19 Automatic, the people that will undoubtedly be impressed by it, are guaranteed to be much more fun to hang out with, anyway.
Whatever your budget, next time you're car shopping, think more 309 than 308. At the very least, you'll find it much easier to get out at junctions.
Read more
11 cars to get you gently excited for the 2021 Hagerty Festival of the Unexceptional
Opinion: Don't let emotions ruin your next car-buying adventure
Opinion: Matching numbers aren't the be-all and end-all of buying a classic car