The Austin Maestro would hardly rank as a British motoring great. But unlike far more illustrious motors, it managed to come back from the dead.
When Volkswagen was readying the fifth version of the Golf for sale in 1997, the Maestro – first launched in 1982 to compete with the then-new MkII Golf – went on sale for the second time.
This is the story of how the man who kept the struggling Minardi Formula One team alive brought the Maestro back from the grave, three years after its initial demise.
Why did the Maestro come back?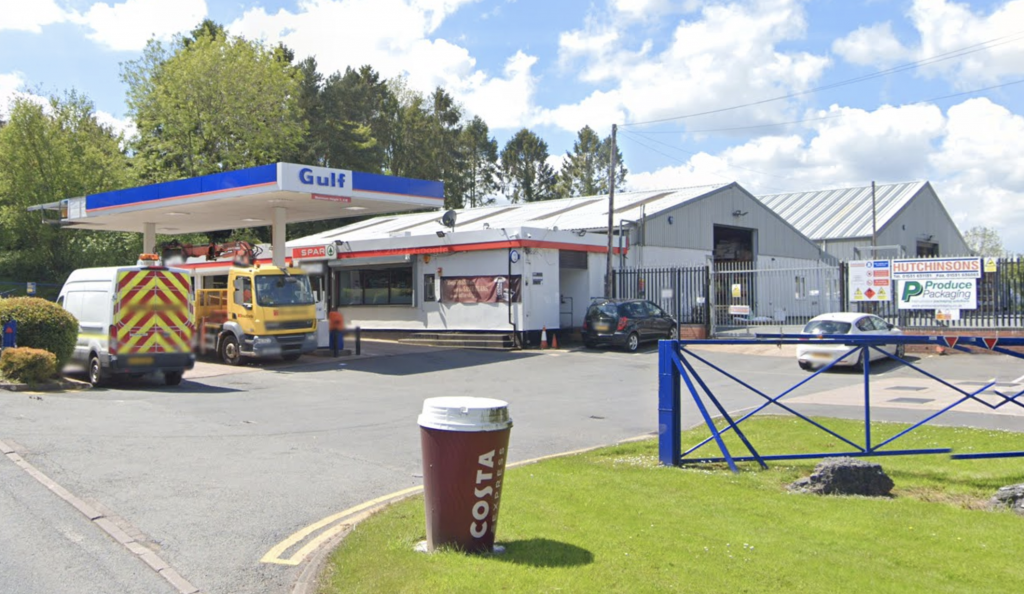 British-based Australian businessman Paul Stoddart always had an eye for a deal. Reading the classifieds in the Sunday Times one day in 1997, he spotted an advert for 621 'cancelled export order' Maestros. They were complete cars, mainly hatchbacks but some vans, left-hand drive and crated up in kit form.
The multi-millionaire boss of charter company European Aviation and a former car dealer, Stoddart wasn't worried by the logistics. His Trans Europa Trading company bought the kits. He had a warehouse at a garage he owned in Herefordshire that he could convert to build the cars. Called Parkway Services, it was in Ledbury, hence the Ledbury Maestro moniker.
How they were sold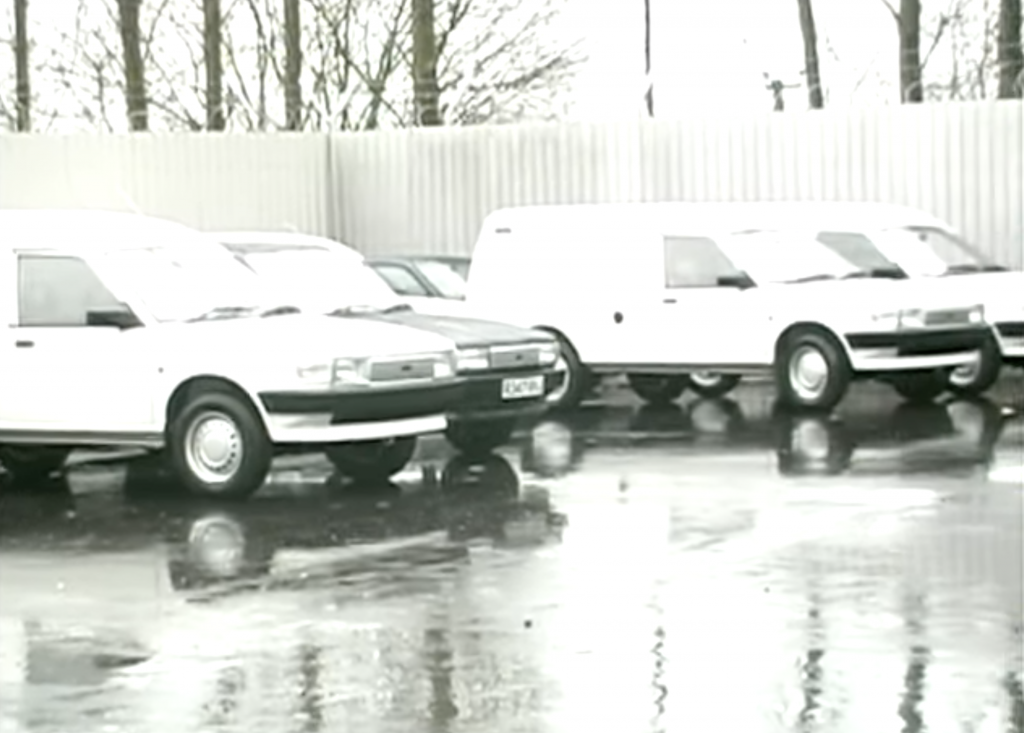 Owner Dave Grant bought his first Maestro in 1988. He recalled: "I used that for about nine years and really liked it until wear in the cylinders meant I had to take it off the road. I recall reading about the Ledbury Maestros in the paper and resolved to track one down.
"I eventually did, rang them up and was told my name would be added to the list. You would phone and be told that you were 'on the list'. I would phone again a few weeks later for an update and nothing had changed. Then suddenly I was allocated a car, but they wouldn't even say which colour. I really did wonder if it was real!"
What was a Ledbury Maestro anyway?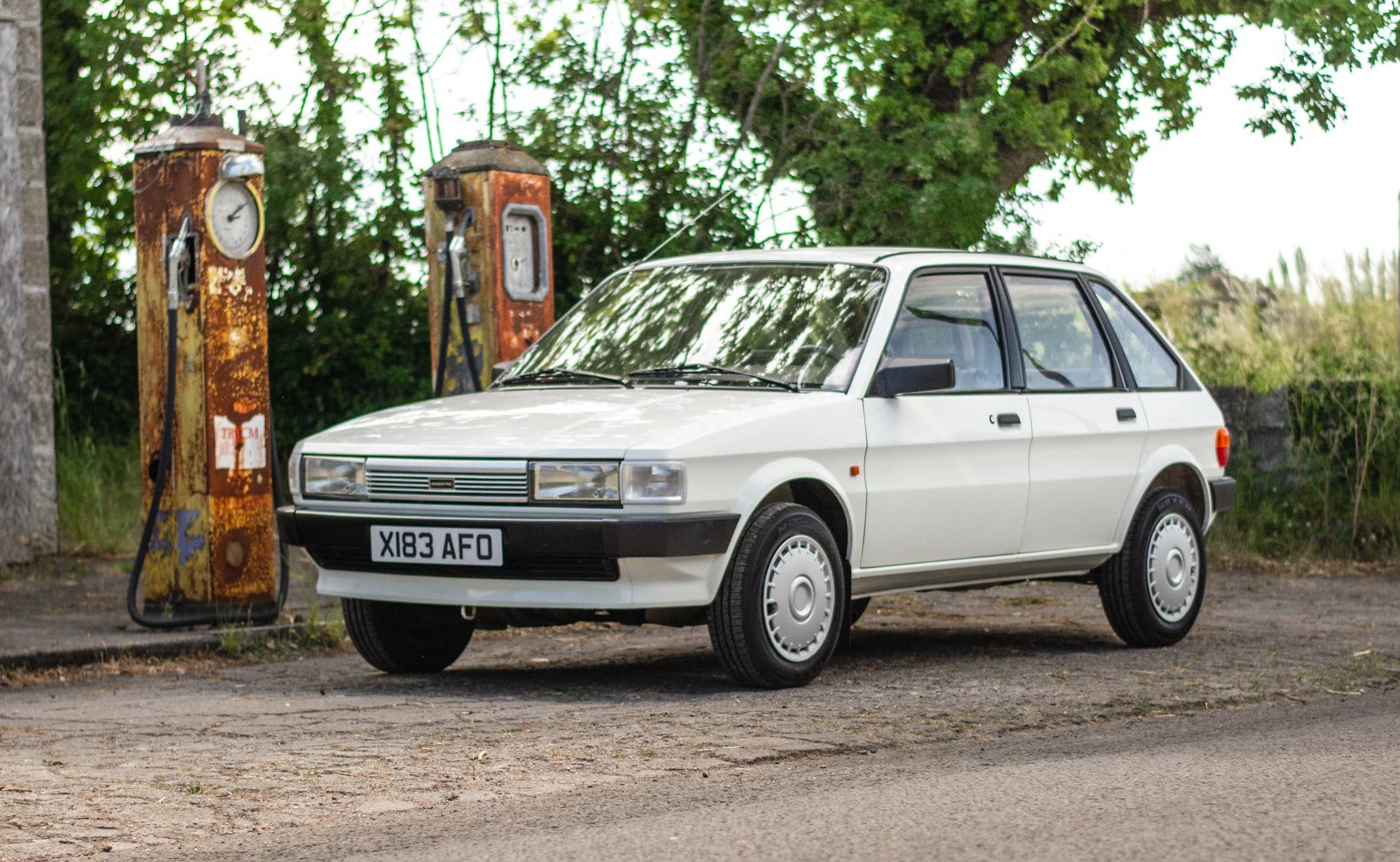 The Ledbury Maestro was available in one specification. It had a 1275cc A Series engine with a five-speed Volkswagen transmission. It was the base Clubman spec and is indeed basic. It sits on 14-inch wheels and it was available only in red, white or blue, although aficionados say blue ones are very scarce. Luxuries such as air conditioning or electric windows? Dream on.
Parkway Services performed the conversion from left to right hand drive which involved a new dashboard, steering components, wipers and headlights. The first cars have R-reg plates but they're available on anything up to a 51 plate.
At the time they were sold for £4,995 making it Britain's cheapest car and pitching it squarely at that late/early century classic, the Perodua Nippa. If you chose to have a new-fangled (in Europe) catalytic converter fitted, it hiked the price to £5,300.
Customer service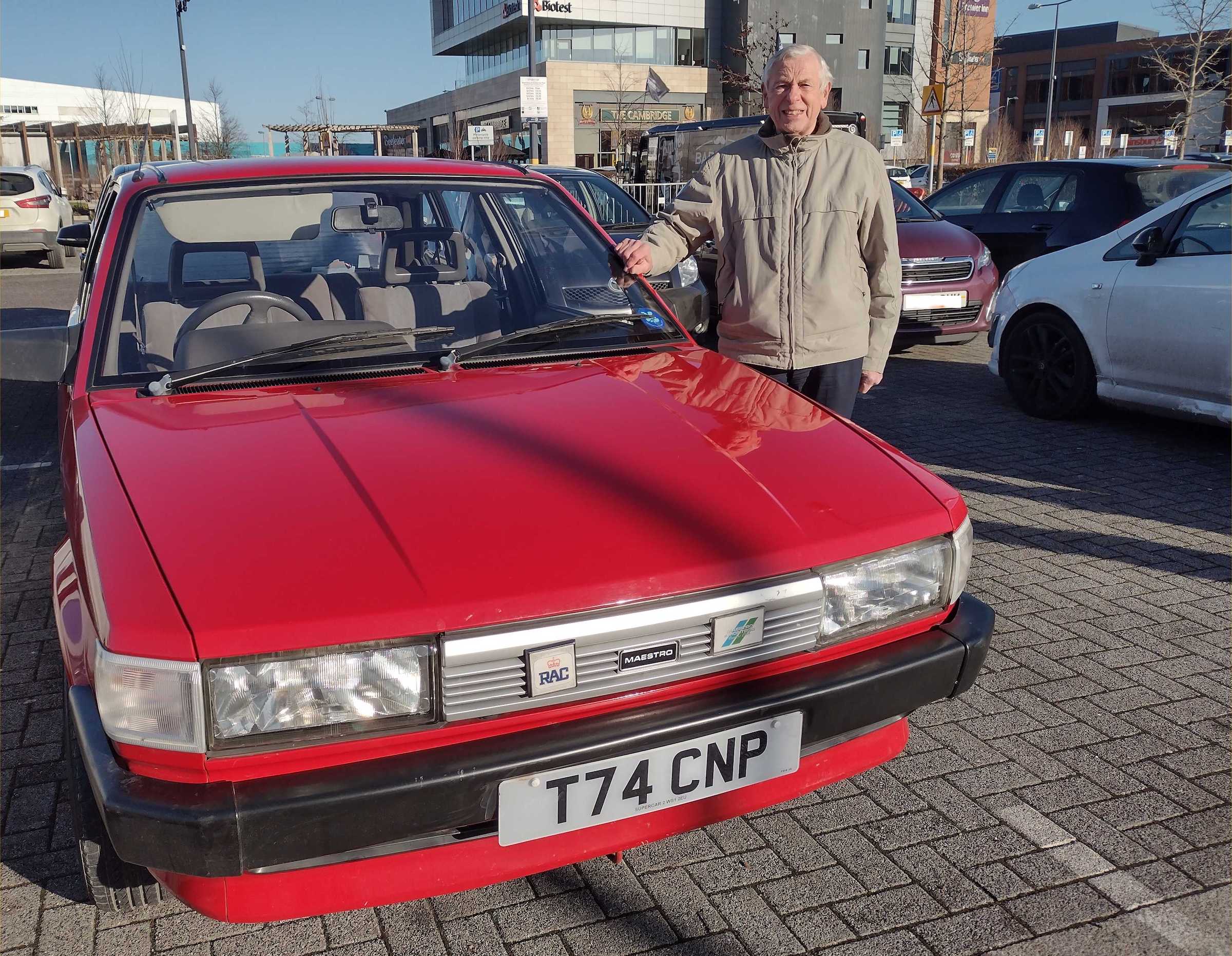 Robert Edwards used his Ledbury Maestro every day from buying it in 1999 to 2005. Now he just takes it to shows. He told us: "I bought the car from a nearby garage in Dudley, West Midlands. It came with one year's warranty and was brand new. It was classed as brand new by the DVLA, but a kit car." The latter meant owners paid a 5-10% surcharge on insurance.
Dave Grant from Ladybank, Scotland added: "When I was eventually told my car was ready, I got the train down. At Ledbury, I was picked up from the station and taken to Parkway Services which was behind a petrol station. There were a lot of Maestros parked up, many still in left-hand drive form.
"There were about six staff in the workshop and I recall piles of Lucas headlight boxes lying about. Apart from installing a new dashboard and re-routing cables, speedo and brake servo, the headlights were the main thing they needed to replace as part of the conversion to UK spec."
Dave's Maestro came with a one-year warranty from Trans Europa Trading but never needed it. His 'Ledbury' was good for nearly a quarter of a million miles before it eventually gave up.
Living with a Ledbury
One of the reasons the Ledbury Maestro was so popular was that it was, as we've seen, very basic. At a time when fuel injection was becoming the norm, it had a carburettor. Both the owners describe a car that was broadly reliable with the odd niggle to be expected with age.
"The problem I had was sourcing parts," said Dave Grant. "Most garages worked from the VIN which for Maestros usually started SAXX. But Ledbury didn't have VINs and used the bodyshell number BNNNN which was tag-welded to the boot floor instead.
"I tried writing to Rover asking if they could generate a generic VIN to get parts but got a snooty reply saying that since they didn't build the car it was nothing to do with them."
He wasn't alone. One of the problems Parkway Services ran into was getting parts. There are even rumours employees were visiting breakers' yards to get some components to complete the transformation of later cars to right-hand drive when Rover parts started drying up.
Business in Bulgaria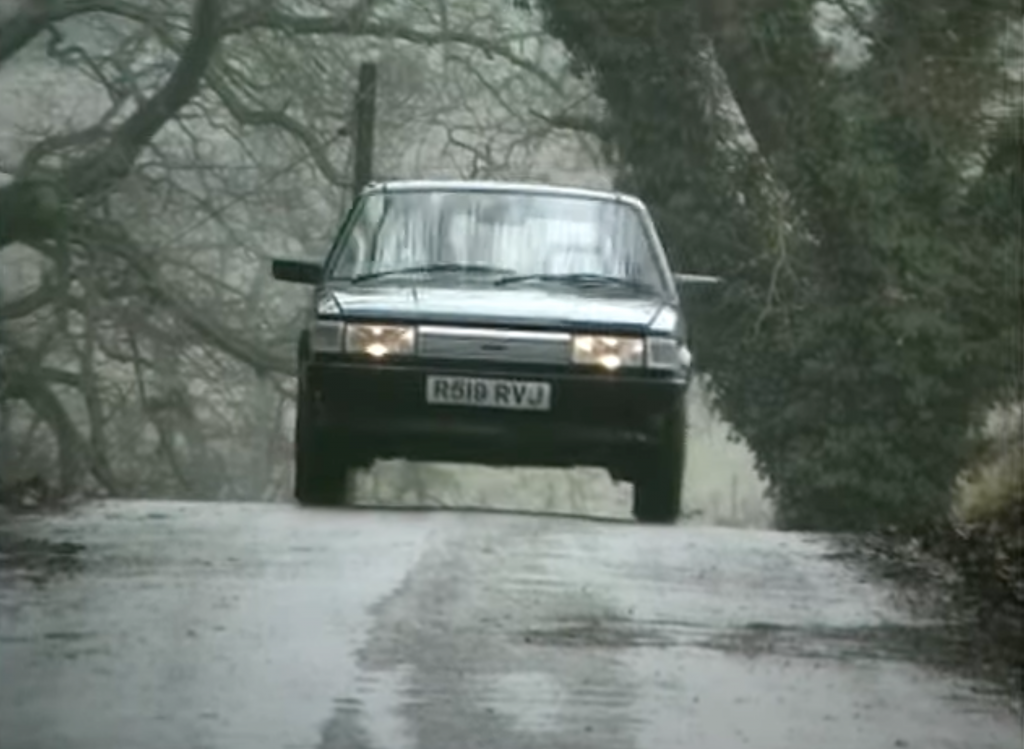 The story of how the kits came to being sold in the Sunday Times is well documented elsewhere so here is a potted history.
When Maestro production ended in 1994, BMW-owned Rover Group had a plan for it to continue in Bulgaria. It went into partnership with Daru Group, owner of a Bulgarian bank and the main BMW agent in the country. Rover invested $20m (£14.8m), at the time the biggest foreign investment ever in the country.
Together the partners built the Rodacar factory in Varna by the Black Sea; Rover Group provided the manufacturing expertise, Daru Group the sales expertise and outlets.
Rover shipped the Maestro out in kit form. Despite their petrol power, the Ledbury cars use suspension designed for the diesel model with its heavier engine. This gives them better ground clearance for the shocking state of late-1990s Bulgarian roads.
The factory was slated to produce 10,000 cars a year and was opened to much fanfare by the Bulgarian president on 8 September 1995. But time had caught up with the Maestro once again. Skoda had started selling its more modern, VW-engineered Felicia in Bulgaria for less money with better aftersales support.
On top of that, internal politics saw the Bulgarian government row back on an agreement to buy Maestros for its civil service. Rodacar production ceased on 4 April 1996 with just 2,200 Maestros built. The site of the factory is now the Bulgarian equivalent to B&Q.
That left Rover with some DIY of its own: it had 621 crated up Maestro kits to shift.
The Minardi connection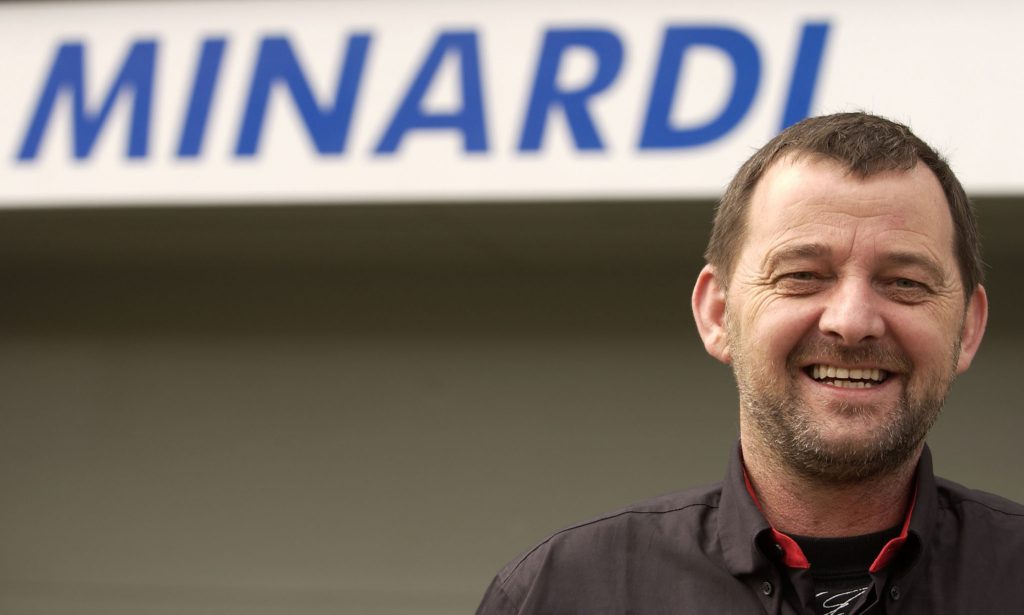 Paul Stoddart had a life-long love of cars. But his real passion was for motor racing. In the late 1990s, the sport wasn't as manufacturer-heavy as it is now and wealthy enthusiasts like Stoddart had a chance of getting involved at the top level.
In 1998, he came very close to buying the Tyrrell grand prix team. Three years later his dream of being an F1 team owner came true when he bought a majority share in Italian backmarker team Minardi.
Stoddart ran Minardi for four seasons with the highpoint a fifth-place finish in 2002. He later sold the team to Red Bull in 2005. It now races as Alpha Tauri.
In 21 years of F1, Minardi led a race for just one lap. It was a backmarker for a reason: lack of money meant its development could never match its opposition. In many ways it was a lot like the Maestro the second time around. Just an awful lot more expensive.
We contacted Stoddart but he didn't answer our interview requests.
Read more
7 lesser-spotted British classics you can buy for under £10k
Unexceptional Classifieds: Austin Maestro van
The Handbook of Sloane Ranger Cars: Range Rover