Once again it's time to celebrate special cars achieving significant anniversaries, and a moment where we can collectively raise an eyebrow or two in disbelief at their age. These chronological milestones serve as an entertaining and enlightening means of comparison, and a snapshot into earlier eras of motoring.
This year we're peering through a window between 1962 and 2002, one that spans everything from the golden age of British sports cars to the resurgence of Japanese performance icons in the early 2000s. Throughout the year we'll no doubt cover many of these in a little more depth, but in the meantime, here are the cars enjoying significant anniversaries in 2022.
How much is your car to insure? Find out in four easy steps.
Get a quote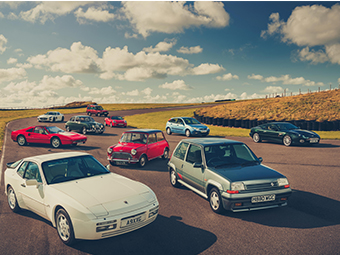 20 years old: Fresh faces in the modern classic scene
If you prefer a little modern with your classic then the selection of cars hitting their 20th year in 2022 is something special – and with a good number near the bottom of their value curves, it's where you'll find some of the biggest bargains on this list.
Try two of the most significant Japanese sports cars of the noughties on for size to start: Both Nissan's burly V6-engined 350Z and the more delicate rotary Mazda RX-8 are 20 this year. The former took the Z-car formula in a new direction, while those who can overlook the Mazda's fragility will find plenty to like in its excellent chassis and 9000rpm capabilities.
TVR's T350 and Tamora offer an alternative to the Japanese duo, while the Daihatsu Copen represents the absolute entry-level for open-topped fun. Citroen's C3 is similarly humble but yet to really find a following, while the Ferrari Enzo sits resolutely in seven-figure territory but took Ferrari's hypercars in a new direction twenty years ago.
25 years old: Best of the 1990s?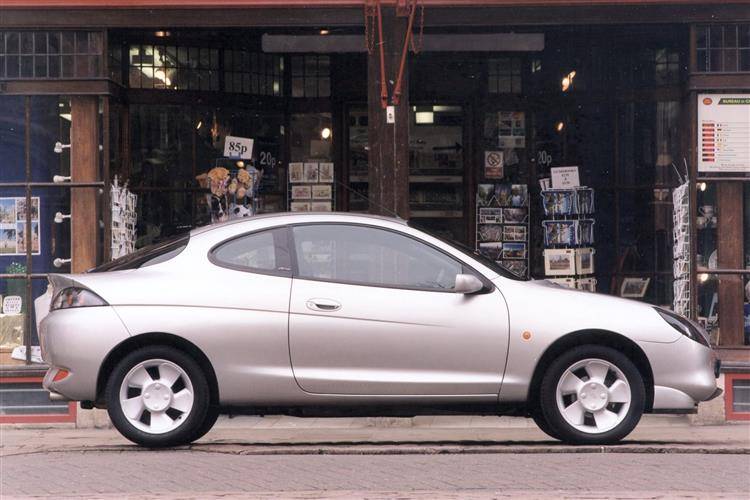 Take a look at the cars reaching their quarter-century and it reads like a who's who of accessible 1990s design classics. The Ford Puma and Alfa Romeo 156 are particularly special, each still looking like a million dollars and offering driving experiences different from any competitor. Good ones are getting trickier to find, but worth it when you do.
The E46 BMW 3-series was also new in 1997, while rival Mercedes fielded its first A-class – a car sitting on the fringes for fans of more unusual metal. Renault's Kangoo was a more conventional take on practicality, while 1997 saw the launch of two of the decade's most significant go-anywhere family cars: the Land Rover Freelander, and the Subaru Forester.
At the humbler end of the spectrum, the Citroen Xsara was new in 1997, as was Fiat's Cinquecento replacement, the curvy Seicento. And while the UK wouldn't get it for a couple more years, 1997 was also the debut year for the Toyota Prius.
30 years old: Performance legends debut
1992's biggest launch was undoubtedly the McLaren F1 – a car that 30 years on, few other supercars have topped in terms of emotional appeal, and even fewer have topped in terms of its V12 soundtrack or raw driving experience. The Jaguar XJ220, also launched 30 years ago, is rarely mentioned in the same breath.
Nor is the Dodge Viper, yet it's undoubtedly one of America's greatest sports cars, and arguably looking even better with age. At the other end of the scale in terms of size, but not visual impact, Mazda's tiny gull-winged Autozam AZ-1 was another 1992 debutant, while few realised how big an impact the Subaru Impreza would have.
Italy gave us the Ferrari 456 in 1992, one of the brand's prettiest GTs, but also the boxy Alfa Romeo 155 – soon to dominate touring car racing. The Ford Mondeo had a good run in touring cars too, and while the Renault Twingo didn't quite have the same racing pedigree, it did become one of the best-loved small cars of the decade.
40 years old: Tax exemption begins here
40 years is significant in classic circles right now, as it marks the point at which zero-rate VED, MOT exemption, and London's ULEZ exemption all intersect. So all of the following will enjoy those small cost breaks in 2022, and make classic motoring a little more affordable.
We're sure a few Lancia 037 owners will appreciate it, though it probably won't make such a difference to their pocketbooks overall. It might be more useful though for enthusiasts running the original Nissan Micra, Vauxhall Nova, Reliant Rialto, or Citroen BX though – the first examples of all are 40 this year.
Affordable (and unexceptional) executive motoring also becomes more accessible in 2022 as the BL Ambassador, Ford Sierra and E30 BMW 3-series all hit the big four-oh. Those of a sporting persuasion will note the first Porsche 944s were launched in 1982, as was the quirky 2CV-based Lomax kit car.
50 years old: The gold standard for classics
2021's list of golden anniversaries was an impressive one, but there's plenty to celebrate with those turning 50 in 2022, too. The most exotic, like that in the 40-year group, is a Lancia: the incredible Dino-engined Stratos. The only marginally less wedgy and significantly more accessible Fiat X1/9 is also 50 this year, though the first right-hand drive cars won't be fifty for another few years.
Also from Italy, the Ferrari 400 series, Alfetta, and tiny Fiat 126 hit their half-century in 2022, while two significant German models also record their 50-year milestone: The first-generation BMW 5-series, and the first Mercedes-Benz S-class.
Small cars launched in 1972 include the Honda Civic and Renault 5 (both surprisingly close in size), while the Triumph Dolomite also debuted. And if you fancy something a little odd and a great deal rarer, the Brazilian-market Volkswagen SP2 sports car is also celebrating its fiftieth year.
60 years old: Diamonds in the rough
As a snapshot of automotive variety, 1962's selection of cars was pretty vivid. At one end of the scale, both the record-breakingly tiny Peel P50 and the only marginally bigger Mazda Carol debuted this year; at the other, the stunning and extraordinarily valuable Ferrari 250 GTO first launched in 1962.
Then, somewhere in the middle, you'll find the progenitor of one of the Eastern Bloc's most famous cars: the Trabant 600. Britain's family car equivalent, the Ford Cortina, debuted the same year, while three of our most famous and accessible sports cars did too: the Lotus Elan, MGB, and Triumph Spitfire.
Not that those were your only options for driving entertainment in 1962; like we said, the year was nothing if not diverse. Triumph could also field the six-cylinder Vitesse, and Matra's pretty Djet also debuted, along with the kamm-tailed 105-series Alfa Romeo Giulia and from France, the similarly boxy Renault 8. And who could forget Raymond Loewy's Studebaker Avanti?
Read more
2022 motoring events: What's on, what to do, where to see it
Golden oldies – 10 cars celebrating 50 years in 2021
Will 2022 be the year you drive something weird and wonderful? Here are 9 oddballs for the bold