There's a feeling of peeking your head over the parapet when committing to events in the 2020s, but with the second half of 2021 feeling largely like a return to normality, we're hoping for more of the same in 2022.
While a few early events have still been cancelled or postponed as a result of the C-word, this year's motoring calendar is bustling with excitement from the word go. Most regular events are back in their rightful places in the calendar, while newcomers like last year's inaugural Yorkshire Motorsports Festival are making a return in 2022.
How much is your car to insure? Find out in four easy steps.
Get a quote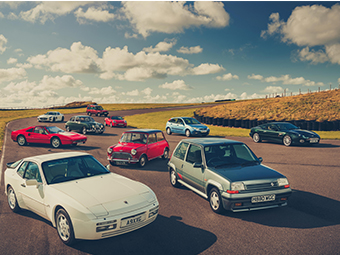 In fact, there's so much going on that you really should consider this a taster of this year's events, rather than a comprehensive list. Venues like Beaulieu, Santa Pod and many race circuits have something going on nearly every weekend throughout the year, so if you're into something specific, head over to their dedicated events pages to see what else they can offer. But the selection below is a pretty good start, and Hagerty will be there at several key events to bring you more…
January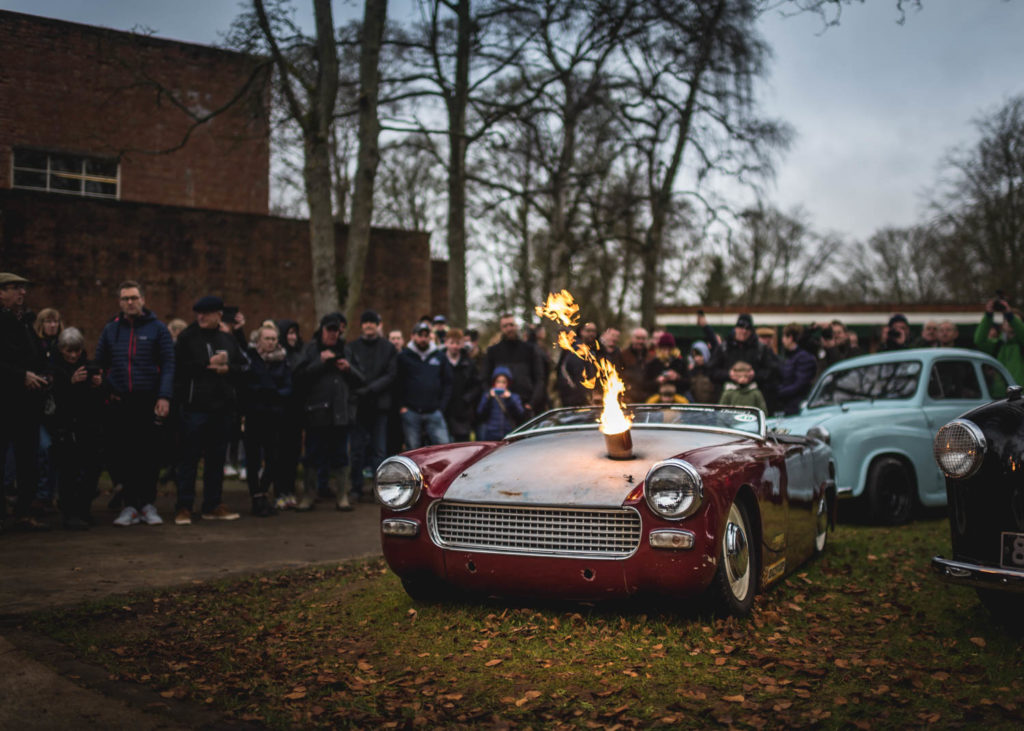 Autosport International
NEC, West Midlands, 13-16 Jan
As of publication the Autosport International has been postponed due to the rapid spread of the Omicron Covid variant. We'll update you when more information, or a new date, is made available.
Scramble!
Bicester Heritage, Oxfordshire, 16 Jan
Bicester's Scrambles pair interesting cars with the appealing wartime backdrop of the airfield location. As the first big motoring event of the year, this first Scramble is bound to be popular.
All-American Cruise In
Ace Cafe, London, 29 Jan
Part of a series of American-themed events at the Ace during the year, several of which are themed towards different American manufacturers. Head over to the Ace Cafe website for full details of each theme.
Mini Fair
Bingley Hall, Staffordshire, 30 Jan
January isn't the time of year for outdoor shows, but luckily, Mini Fair is hosted indoors at the Staffordshire County Showground. Expect Minis both old and new, and keep an eye on the show website for Covid compliance details.
Newark Autojumble
Newark Showground, Nottinghamshire, 30 Jan
Not as massive as its counterpart at Beaulieu, the Newark Autojumble is nevertheless one of the first opportunities you'll get this year to search for bits and pieces for your classic in one handy place. They run almost every month throughout the year too – check the website for other dates.
Spitfire: Evolution of an Icon
Imperial War Museum, Duxford, Cambridge, until 20 February
Yes, we know it's not got four wheels, but it has three – and just happens to be one of the most revered flying machines in the history of British aviation. The Spitfire, designed by Reginald Mitchell, is something of an institution, and at the Imperial War Museum Duxford visitors are able to see a world first – the largest collection of Spitfires under one roof. No less than 12 Spitfires of varying marks are side by side on display, charting its evolution, while the exhibition celebrates how the aircraft captured the hearts of the home front and became synonymous with the hope and protection of the British Isles.
February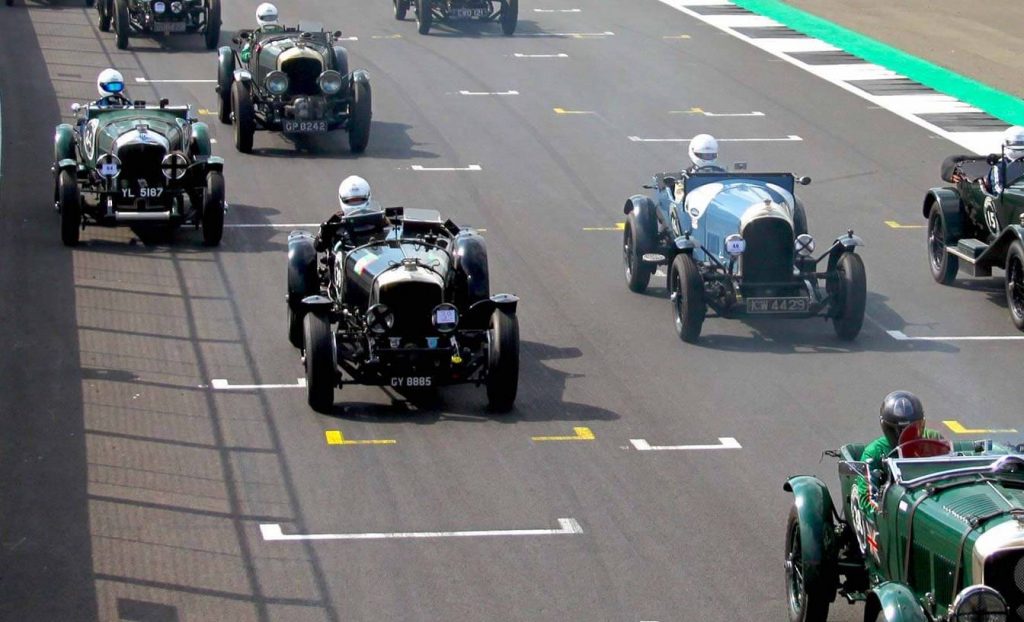 Race Retro
Stoneleigh Park, Warwickshire, 18-20 Feb
Usually a highlight for race and rally fans, this year's Race Retro has unfortunately been postponed due to the latest Covid wave. It looks set to return in 2023.
VSCC Pomeroy Trophy
Silverstone, Northants, 19 Feb
The VSCC's events go from strength to strength, but the Pomeroy Trophy has always been a classic. Everything from pre-war racing cars to modern saloons provide the action at this year's 'Pom'.
March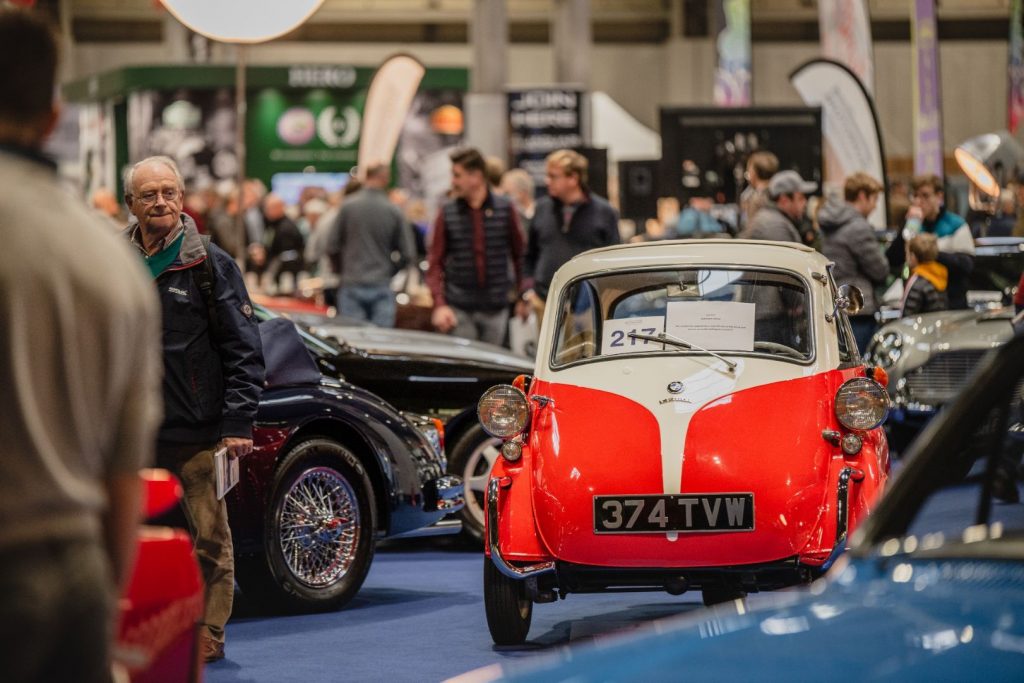 Classic Car & Restoration Show
NEC, West Midlands, 18-20 Mar
If the Classic Car Show in November shows one element of the classic scene, the Restoration Show is home to a rather less complete and perhaps a bit scruffy, but no less charming element. A great place to pick up ideas, tips, and parts.
Le French Fest
Santa Pod, Northants, 27 Mar
The first big French car show of the year, catering to all French makes and models – mostly modified. Run what ya brung, plus show stands and the usual entertainment.
April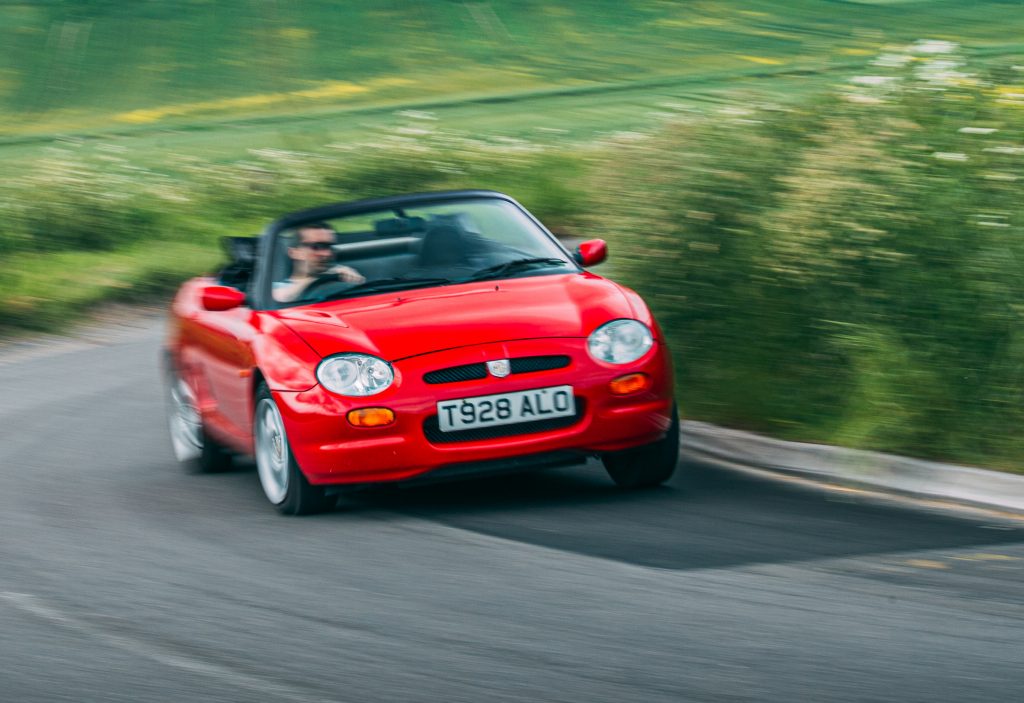 79th Members' Meeting
Goodwood, West Sussex, 9-10 Apr
One of the best classic racing events of the year. More intimate than the Revival but the action is just as hot, and the circuit always looks resplendent lined with daffodils.
Japfest
Silverstone, Northants, 10 Apr
One of the biggest Japanese car shows of the year, Japfest offers on-track action, plus much of the Silverstone infield filled with Japanese cars of all ages, both standard and modified in every style you can think of.
Gaydon Gathering
British Motor Museum, Warwickshire, 12 Apr
A motoring gathering for all kinds of vehicles, from motorcycles through to tractors and buses, vintage and modern classic. It's an evening event too, from 5-8pm, with ticket booking in advance. Check the website for other Gatherings throughout the year.
Masters Formula One Weekend
Donington Park, Derbyshire, 15-16 Apr
Who among us wouldn't want to see several generations of Grand Prix car in action? F1 cars from the '70s and '80s, plus historic sports cars from the '60s and '70s and 1960s touring cars, will all be racing this Easter weekend.
Easter Classic Gathering
Brooklands, Surrey, 16 Apr
Originally scheduled for New Year's Day and postponed due to Covid, Brooklands' Classic Gathering has been rescheduled for Easter Sunday, and is sure to attract a diverse range of classics.
Best of British
Santa Pod, Northants, 23 Apr
Got a British car? Whether you want to show it off, take it around the handling track or battle others on the drag strip, this show could be a great start to the show season.
International Classic Motorcycle Show
Staffordshire County Showground, Staffordshire, 23-24 Apr
An event fully focused on classic motorcycles. Plenty of motorcycles on show, and the obligatory trade stands, plus a wall of death, GP paddock, and a dirt bike experience.
Drive It Day
National, 24 Apr
As is the case every year, the Federation of British Historic Vehicle Clubs (FBHVC) organises Drive It Day as a perfect excuse to get out in your classic and enjoy the cars, the roads and the company of other enthusiasts. More details will be announced by individual clubs before the day itself. Drive It Day events all support the NSPCC, so it's for a good cause too. Hagerty is running its own event over Drive It Day, with a tour of 100 special cars from its HQ near Towcester to Bicester Heritage. You can find out more here.
Auto Italia
Brooklands, Surrey, 30 Apr
One of the biggest Italian vehicle events of the year, Brooklands should be awash with Alfas, Fiats, Lancias and Ferraris, as well as various Italian motorcycles.
Donington Historic Festival
Donington Park, Derbyshire, 30 Apr-1 May
April is a good month for historic racing at Donington as it turns out, and the Historic Festival will cover everything from pre-war racers to Group C Le Mans monsters from the 1980s.
May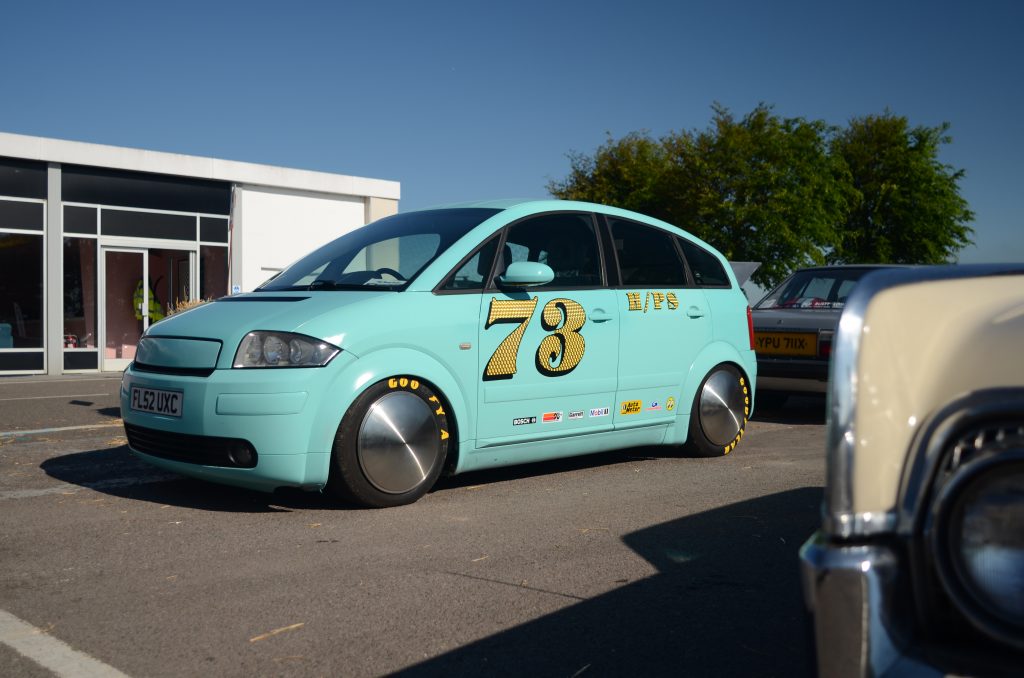 Supercar Sunday
Goodwood, West Sussex, 1 May
The first Goodwood Breakfast Club of the year. It's a long drive for many of us (and an early start!) but this first event is a regular favourite, inviting all manner and ages of supercar along for us to gawp at.
Spring Autojumble
Beaulieu, Hampshire, 14-15 May
One of your first great opportunities to pick up parts for your classic, Beaulieu promises thousands of stands at its first autojumble of the year.
JapShow
Santa Pod, Northants, 15 May
The Japanese car show season starts here – and these shows seem to get bigger every year. Classic and modern Japanese cars are welcome, standard or modified.
VW Breakout
Santa Pod, Northants, 20-22 May
The Pod's first big aircooled VW event of the year, organisers call this a "relaxed" festival. Those after less relaxation can take their VW of choice down the drag strip…
Retro Rides Weekender
Goodwood, West Sussex, 21-22 May
Last year's event was among the first big car shows after yet more lockdowns, and a combination of beautiful weather and fantastic cars made it a real breath of fresh air. A must-visit for fans of both classics and modern classics.
Masters Historic Festival
Brands Hatch, Kent, 28-29 May
Held on the full GP circuit, the Masters weekend will include historic Formula 1 cars, sports and endurance cars from the '60s up to the '00s, plus GT cars, historic touring cars and more.
June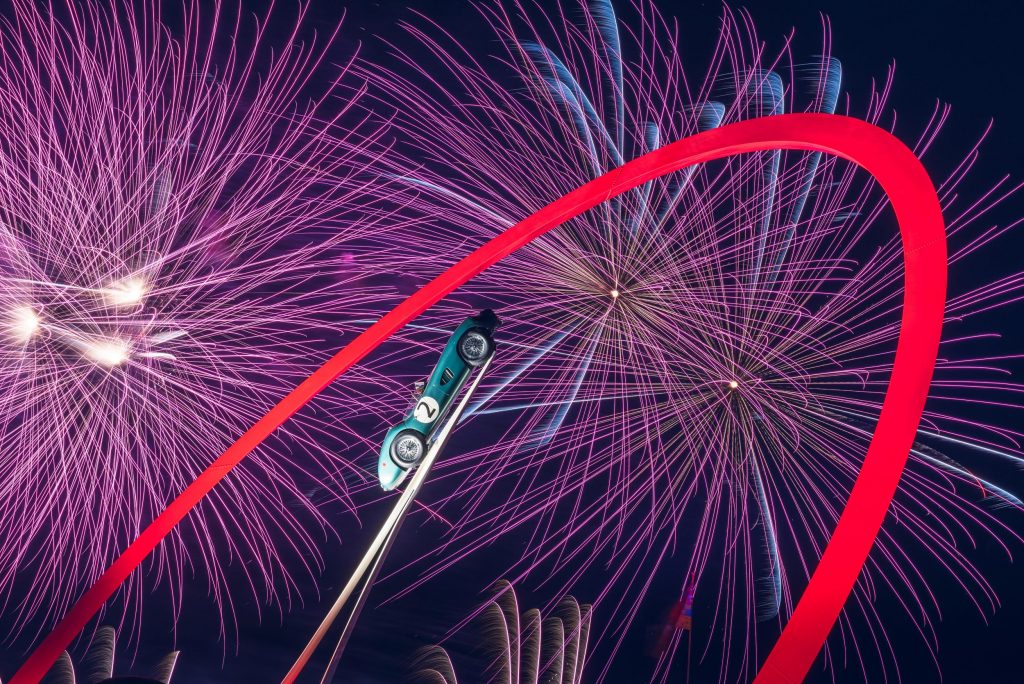 Nostalgia Nationals
Santa Pod, Northants, 3-5 Jun
A great one for classic race car enthusiasts, with pre-'73 cars going down the strip. Hot rods, Kustoms and Street Machines, plus traditional dragsters, will all be in attendance.
Rule Britannia Sunday
Goodwood, West Sussex, 5 Jun
The second Goodwood Breakfast Club of 2022. If it's British, then it's welcome here, so expect to see the usual Minis and E-Types as well as rarer and more esoteric examples of British automotive engineering.
National Metro & Mini Show
British Motor Museum, Warwickshire, 5 Jun
Why should Mini owners get all the fun? This show at the British Motor Museum welcomes those in the Mini's nominal replacement too, though Minis will of course be hugely popular. Tickets include entry to the excellent museum.
American Speedfest
Brands Hatch, Kent, 11-12 Jun
It always amazes us how much love there is for American cars in the UK automotive scene, but top-flight shows like American Speedfest make the ownership experience all the more compelling. NASCAR racing on track plus show cars, a fair and of course American food all feature.
Thruxton Historic
Thruxton, Hampshire, 11-12 Jun
Every historic motorsport festival offers something a little different, and while you'll see the usual 1960s touring cars and GTs at Thruxton this June, racing action also includes Midgets and Sprites, classic Alfas and Jags, and the Land Rover Legends show at the same meeting.
Classic & Vintage Commercial Show
British Motor Museum, Warwickshire, 11-12 Jun
Prefer your classics on the larger side? It's all about vans, trucks, buses and more at this Gaydon event, with over 450 pre-2002 commercial vehicles promised.
Brooklands Festival of Motorsport
Brooklands, Surrey, 18-19 Jun
A full weekend of historic motoring action at one of Britain's most historic motoring venues. Speed trials, driving tests and a concours mean there'll be plenty to see and do.
Retro Show
Santa Pod, Northants, 19 Jun
Retro cars and motorcycles of all flavours are welcome here, and there's a pre-1995 run what ya brung going on too for those who prefer action to static displays.
Festival of Speed
Goodwood, West Sussex, 23-26 Jun
Probably the biggest UK motorsport festival of the year. This year's theme has not yet been announced as we publish this guide, so we'll update it when we know more…
Yorkshire Motorsport Festival
Holmfirth, West Yorkshire, 24-26 Jun
After a successful inaugural event last year, the Yorkshire Motorsport Festival is back in 2022. The car show has a village festival feel but the real draw is the Wolfstone Hill Climb – a brand new public road hill climb at least year's event. Better spectator viewing is also promised.
Mini Action Day
Castle Combe, Wiltshire, 25 Jun
Billed as the only Mini show of the year to offer on-track action, Action Day is suitable for Minis of all ages and offers the usual trade stands and club displays too.
July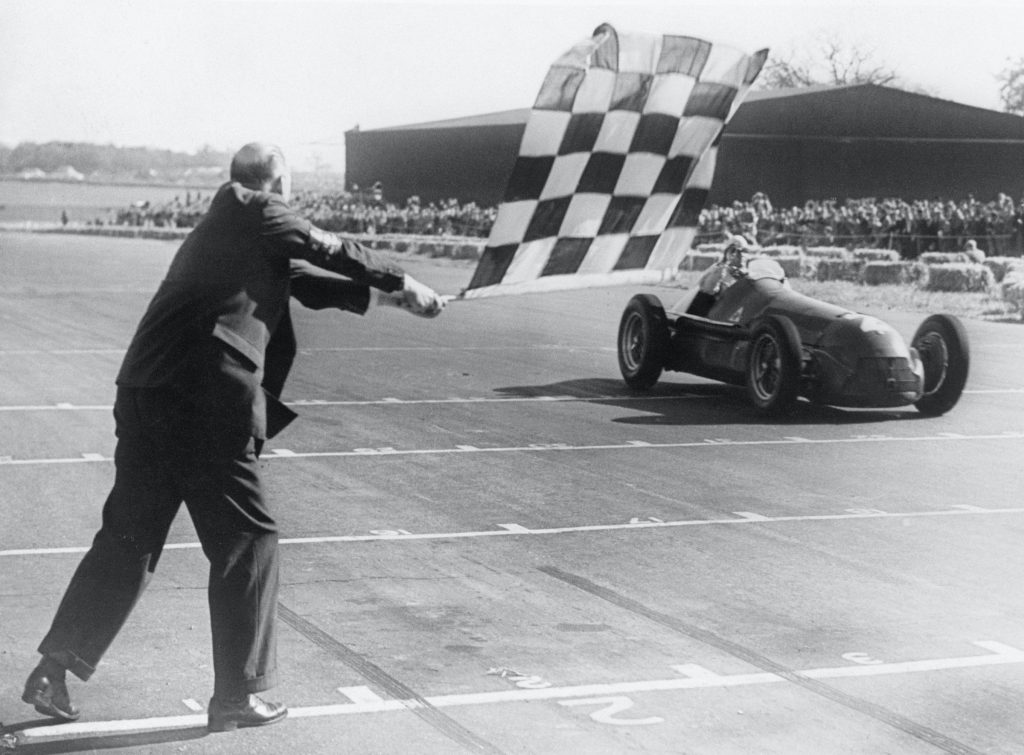 Formula 1 British Grand Prix
Silverstone, Northants, 1-3 Jul
We've kept modern racing events to a minimum on this list, but as the headline event on the British racing calendar, the British Grand Prix has to get a mention. Last year's race was one for the ages, following Hamilton and 2021 champion Verstappen's clash; could this year be even more dramatic?
National Austin Seven Rally
Beaulieu, Hampshire, 3 Jul
One of the biggest events for one of Britain's best-loved classics. Anything Seven or Seven-based goes, and you can bring along other Austins or pre-1975 classics too if you register in advance. An autojumble and driving skills tests add to the fun.
Dragstalgia
Santa Pod, Northants, 8-10 Jul
A whole weekend of retro drag racing for cars, bikes, hot rods and more – plus appropriate music acts for this golden era of hot rod racing.
BMC & Leyland show
British Motor Museum, Warwickshire, 10 Jul
The British motor industry had its highs and lows, and most should be represented at this event for BMC and Leyland era cars. There'll be a special celebration for the BMC 1100/1300, which is 60 years old this year.
Old Ford Rally & Rootes Heritage Day
British Motor Museum, Warwickshire, 17 Jul
A week after the BMC show two other significant marques will be celebrated at the British Motor Museum, with a gathering of classic Fords and Rootes Group cars. As ever, your ticket will get you into the museum itself as well as the two shows.
Peugeot Sport Festival
Prescott Hillclimb, Gloucestershire, 17 Jul
You'll not find a bigger collection of Peugeots outside of France, as the Peugeot Sport Club UK returns to Prescott for its car show and hill climb event.
Bug Jam
Santa Pod, Northants, 22-24 Jul
VW festivals don't come much bigger in the UK. Everything you expect from a VW show should be present and correct here, and of course the chance for some quarter-mile racing too.
Classic Car Sunday
Goodwood, West Sussex, 24 Jul
The clue's in the name for this one, though Goodwood has a 40-year-old limit for cars on display, meaning those with cars built in 1982 and earlier will be eligible to register. Of course, you can still come along in your modern car and simply enjoy what's on display.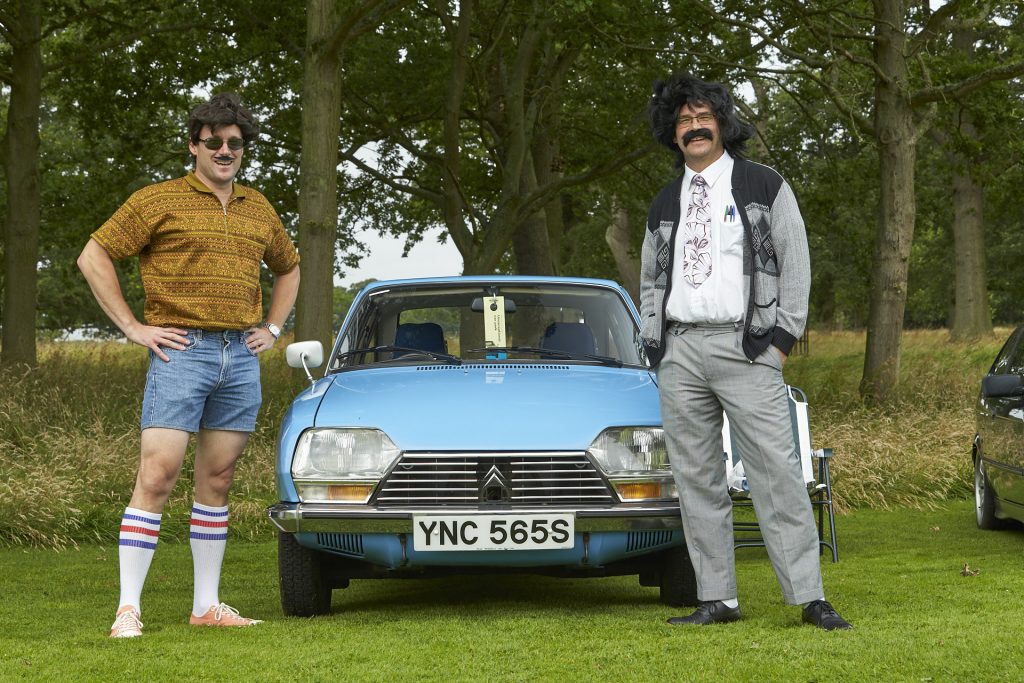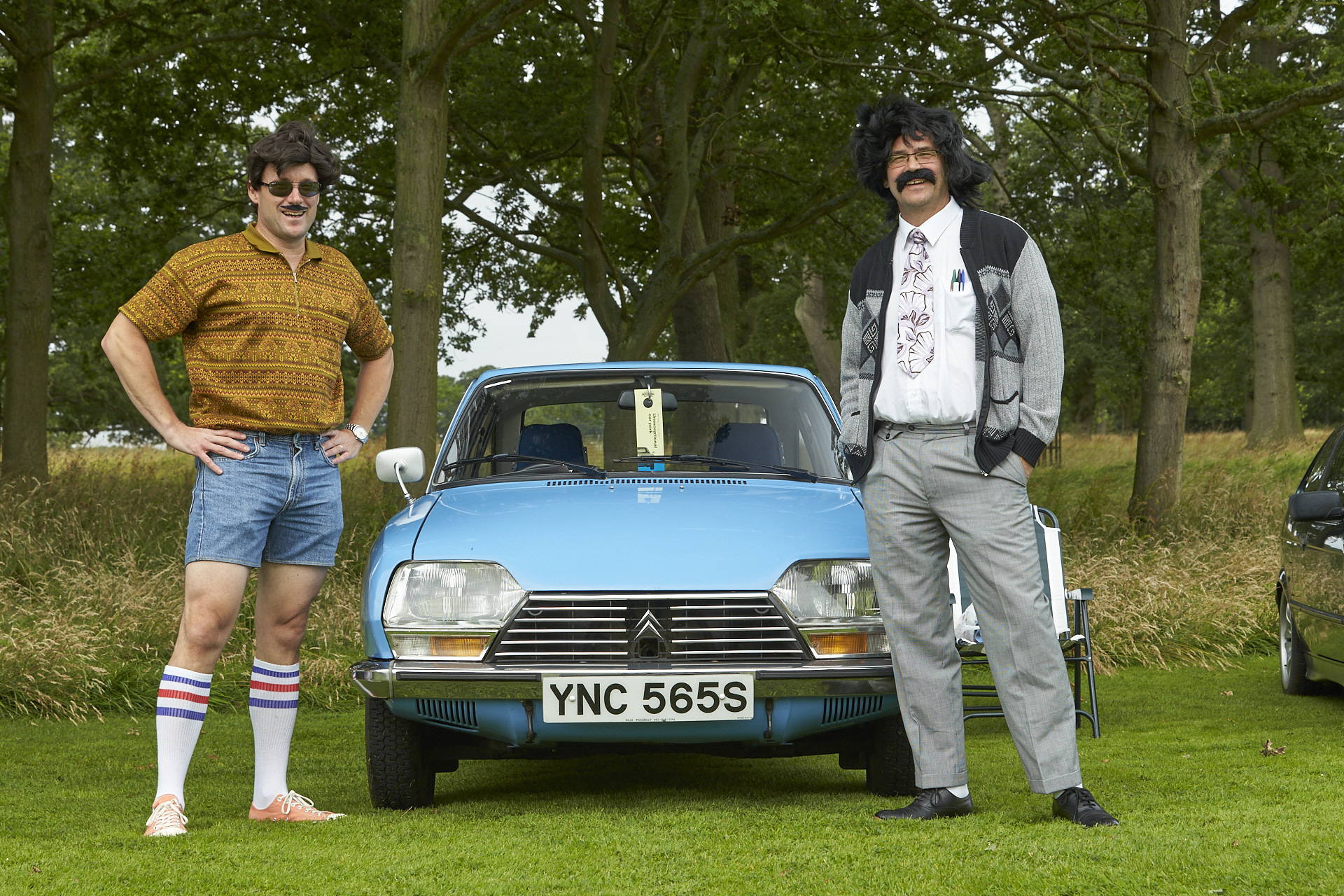 Hagerty 2022 Festival of the Unexceptional
Grimsthorpe Castle, Lincolnshire, 30 July
It's the marvellously mundane motors that are the stars of Hagerty's Festival of the Unexceptional. 2022's event will be the 8th Concours de l'Ordinaire we've organised, and those who've been there since the start will appreciate just how much the event has grown, and how special the Grimsthorpe Castle venue is.
This year's event will welcome TV 'Wheeler Dealer' Mike Brewer as a special guest, in addition to Paul Cowland, Jon Bentley and other members of our esteemed judging panel. There will be the concours of 50 cars, the display of thousands of others, past winners, plus food, music and, even though we say it ourselves, a great atmosphere!
HSCC Oulton Park Gold Cup
Oulton Park, Cheshire, 29-31 Jul
Oulton Park is a spectacular racing venue at the best of times but all the more so when invaded by historic racers, and an enormous infield car show. Watch single seaters, touring cars and GTs of various ages competing on the International circuit layout.
August
National Alfa Day
Bicester Heritage, Oxfordshire, 7 Aug
The Alfa Romeo Owners Club reckons this could be the biggest Alfa-centric event ever in the UK, and Bicester's a heck of a venue to host it. Full details will follow in due course, but it sounds like a must-visit for Alfa owners.
Das Auto Show
Santa Pod, Northants, 14 Aug
We've seen French, British and Japanese-themed festivals at the Pod so far this year, and now it's the turn of German cars.
Festival Italia
Brands Hatch, Kent, 14 Aug
If you're not into German cars, perhaps Festival Italia at Brands Hatch will be more your exquisite and incredibly expensive cup of coffee. There'll be racing on track and some beautiful cars and motorcycles on show.
Ford Fair
Silverstone, Northants, 14 Aug
And here's one if you're not interested in German or Italian cars! Ford Fair at Silverstone is one of the biggies, and thousands of enthusiasts pile into the area every year. Expect everything from Pops to pops'n'bangs.
Battle of Britain
Croft, North Yorkshire, 20-21 Aug
A long-running Croft tradition, the Darlington & District Motor Club's Battle of Britain meeting hosts a diverse range of competitors, typically including two, three, and four-wheeled events with various ages of vehicle.
The Classic
Silverstone, Northants, 26-28 Aug
All the major circuits have a classic motorsport festival these days and The Classic is Silverstone's long-running event. This August Bank Holiday event covers everything from the 1920s to the 2000s, from F1 cars to touring cars, with live music and a festival food as further attractions.
September
Ace Cafe Reunion
Ace Cafe, London, 2-5 Sep
An event celebrating the heritage of Ace Cafe following the first event in 1994 (and the Ace's reopening in 2001), the Reunion kicks off with a meet on the evening of September 2 and culminates with a ride-out to Brighton on September 5.
International Autojumble
Beaulieu, Hampshire, 10-11 Sep
This is the big one for classic car owners: If you can't find a part for your project or running resto here, it probably doesn't exist. Even if you're not intending to buy anything, it's a fascinating event simply to walk around.
The Goodwood Revival
Goodwood, West Sussex, 16-18 Sep
Historic racing events don't come much bigger. The Revival is a highlight of the racing and classic vehicle calendar, and it's not unknown for people to have a fantastic time without seeing a single race, thanks to the retro clothing, funfair, and numerous trade stands.
Hot Rod Drags
Santa Pod, Northants, 16-18 Sep
Another weekend-long drag racing extravaganza, focused on classic hot rods and a pre-1973 run what ya brung event and bracketed racing with gassers, outlaws and more.
Retro Rides Gathering
Mallory Park, Leicestershire, 18 Sep
A big change for the second big Retro Rides show in 2022, as it moves to the Mallory Park circuit from Shelsley Walsh. That means there'll be track time as well as the usual enormous retro car show.
Sywell Classic: Pistons & Props
Sywell Aerodrome, Northants, 24-25 Sep
A show mixing both historic vehicles and aircraft, Pistons & Props attracts a diverse range of attendees, and a live action element on the aerodrome runway lets punters see and hear some of the racers in action.
Go Japan!
Brands Hatch, Kent, 25 Sep
Another Japanese car show to cater for this incredibly popular and still-growing scene. There's time attack and drifting action on the Indy circuit, plus racing from the Civic Cup, and of course a car show in the expansive paddock.
Simply British Classics
Beaulieu, Hampshire, 25 Sep
One of numerous 'Simply' events hosted at Beaulieu throughout the year (we'd recommend visiting their events page as the full list is too long to include here!), Simply British Classics should appeal to anyone interested in our home-grown classic car scene.
October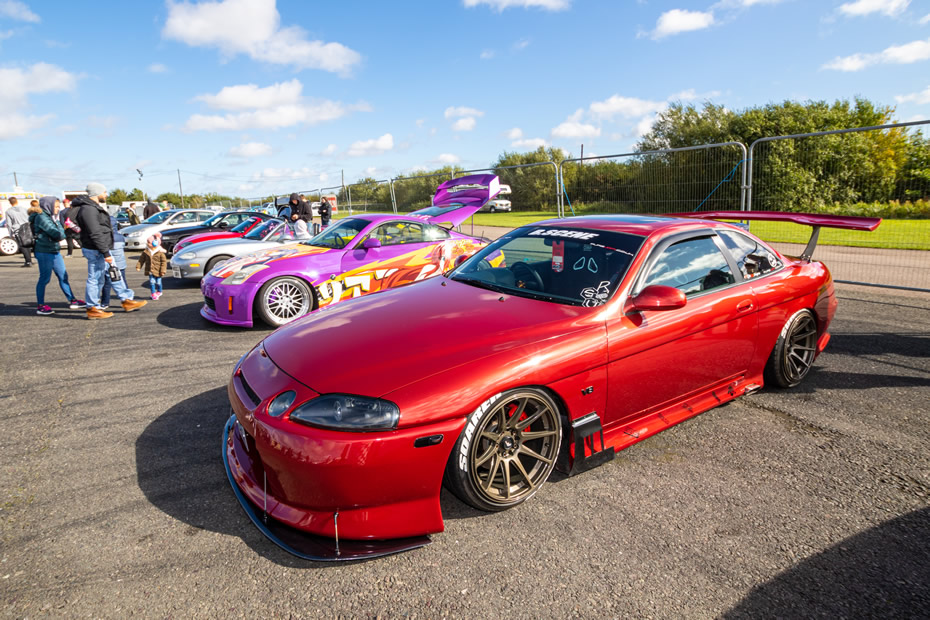 Anything But The Car Sunday
Goodwood, West Sussex, 2 Oct
After a bit of a summer break (allowing space for the Festival of Speed and the Revival), Goodwood's Breakfast Clubs return for non-cars. Motorcycles are a given then, but don't be surprised to see a few tractors, go-karts and other automotive wonders too.
JapShow Finale
Santa Pod, Northants, 9 Oct
As the name suggests, Santa Pod's final Japanese-themed event of the year. There's usually a great mix of old and new, and the Pod is breaking out its jet car for a run too.
2022 Hagerty Driving Tour: Wales Weekender
Brecon Beacons, Wales, 14 – 17 Oct
If great roads, interesting cars and good company are your idea of time well spent, Hagerty's inaugural UK driving tour is right up your street. The 2022 Hagerty Driving Tour – a four-day feast of great roads, memorable places and interesting people – offers you the chance to take your cherished car on some of the best driving roads in Britain, set against the stunning backdrop of the Welsh countryside. You'll be joined on the tour not only by your fellow classic car fans, but also by members of the Hagerty team as you get the opportunity to enjoy the stunning scenery and superb driving roads that Wales is blessed with.
November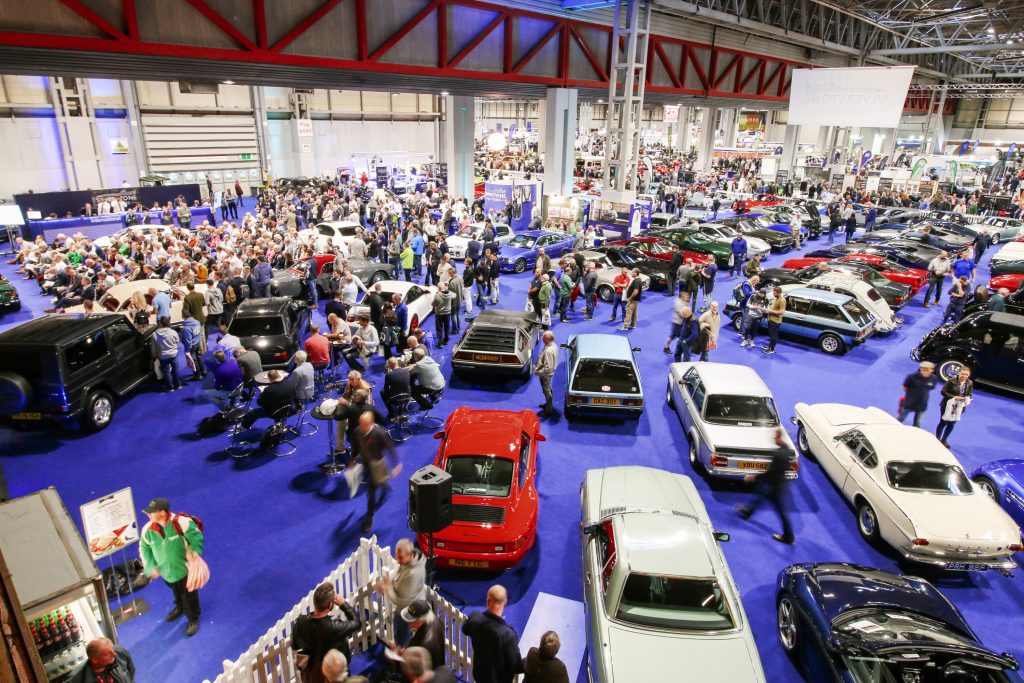 Vee-Power Sunday
Goodwood, West Sussex, 6 Nov
Not the fuel, though if your car drinks only Shell that certainly won't be a problem. Instead think V-shaped engines, which opens the door for everything from V-twin bikes (and Morgans) to Cizeta and BRM V16s.
Classic Motor Show
NEC, West Midlands, 11-13 Nov
One of the biggest classic car events of the year, the NEC's halls provide a warm, dry, and in recent years better-lit environment for all walks of the classic hobby. The large trade area is great for parts and automobilia.
December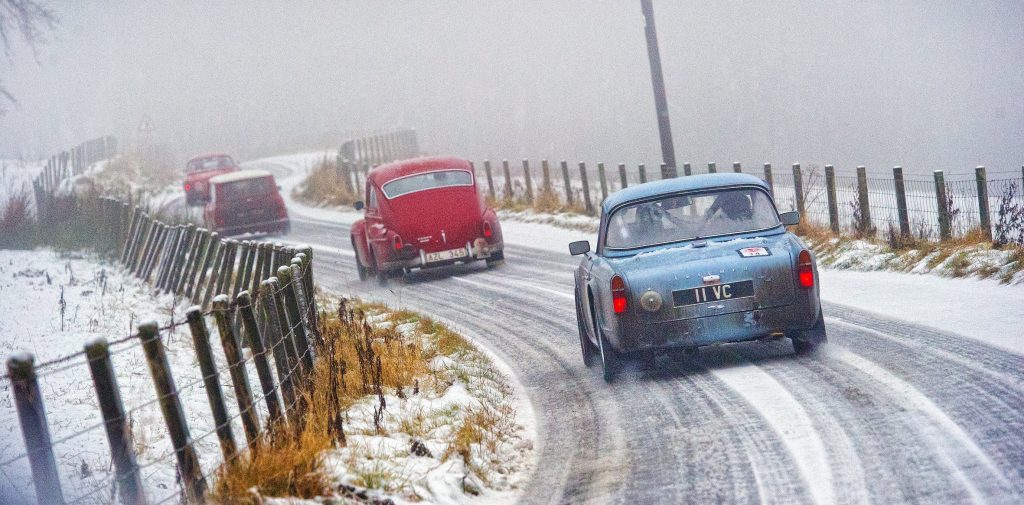 HERO LeJog
National, 3-6 Dec
Less a spectator event and more one for participants (though if you trace the route, you'd be more than welcome to watch the action), LeJog is the Historic Endurance Rallying Organisation's headline event, with pre-1991 cars eligible for this gruelling wintertime endurance rally.