Like bangers n' mash car, pints of bitter, mowing the lawn or washing cars on a sunny Sunday, the MGB is a staple of everyday life in Britain. After it rolled out of showrooms, in 1962, it went on to become one of Britain's best-selling and most loved sports cars, bringing stylish design, an exciting drive and everyday usability to hundreds of thousands of drivers who were glad to switch from sensible saloons to something that put a skip in their step.
Because of its popularity – more than half a million were built – many MGBs remain on the road and that means it is one of the more affordable classic cars. Prices start from around £5000, depending on the version – and there is lots of choice. The MGB began life as a roadster, with a simple roof that could be lowered just as fast as you could say Mr Blue Sky, before a hardtop coupe version was added in 1965, called the MGB GT.
How much is your car to insure? Find out in four easy steps.
Get a quote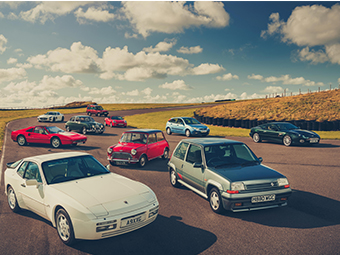 At classic car shows up and down the country, you can almost guarantee that there will be a B present. There's a good reason for that. Aside from it being someone's pride and joy, the car is affordable, parts are widely available and inexpensive, servicing is straightforward, while the driving experience is well judged for a car intended to offer populist appeal.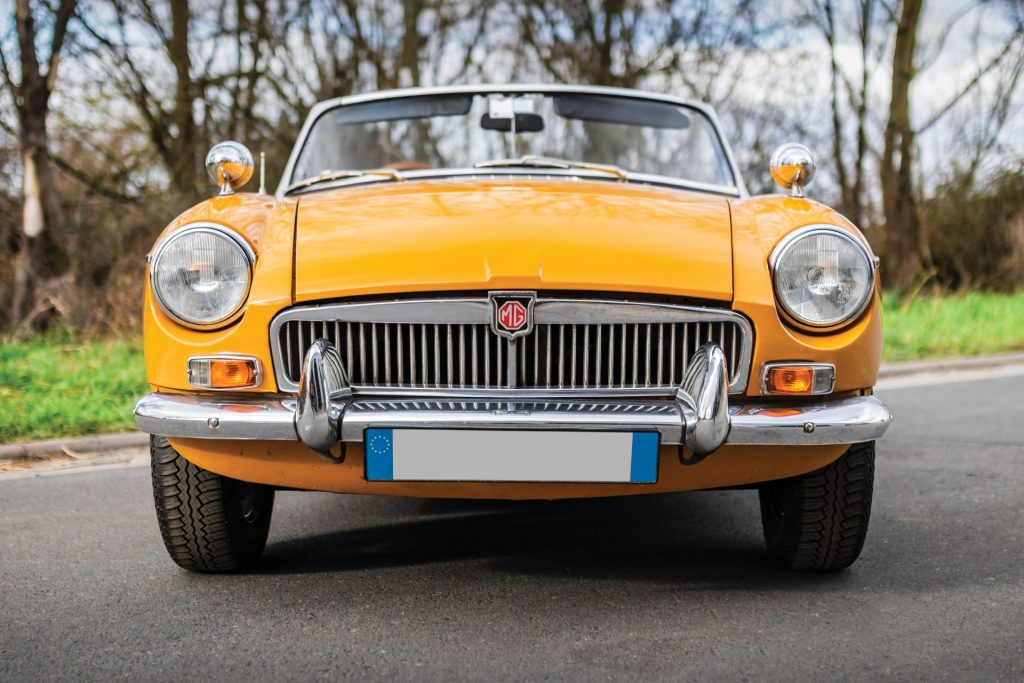 The range grew over time, with the addition of the cosmetically similar MGC, the brawny GT V8 and, ultimately, the late models with their safety-conscious black polyurethane bumpers, which left their mark on the MGB from 1974. It might not be as practical as a saloon, but in the present world climate, we think you can be forgiven for a little selfish pleasure.
And there's never been a better time to buy. Values are still rising, albeit slowly, making the MGB a tempting alternative to a savings account and an empty driveway. Buy now, and your B should be ready to enjoy for the the return of good weather.
What's it like to drive?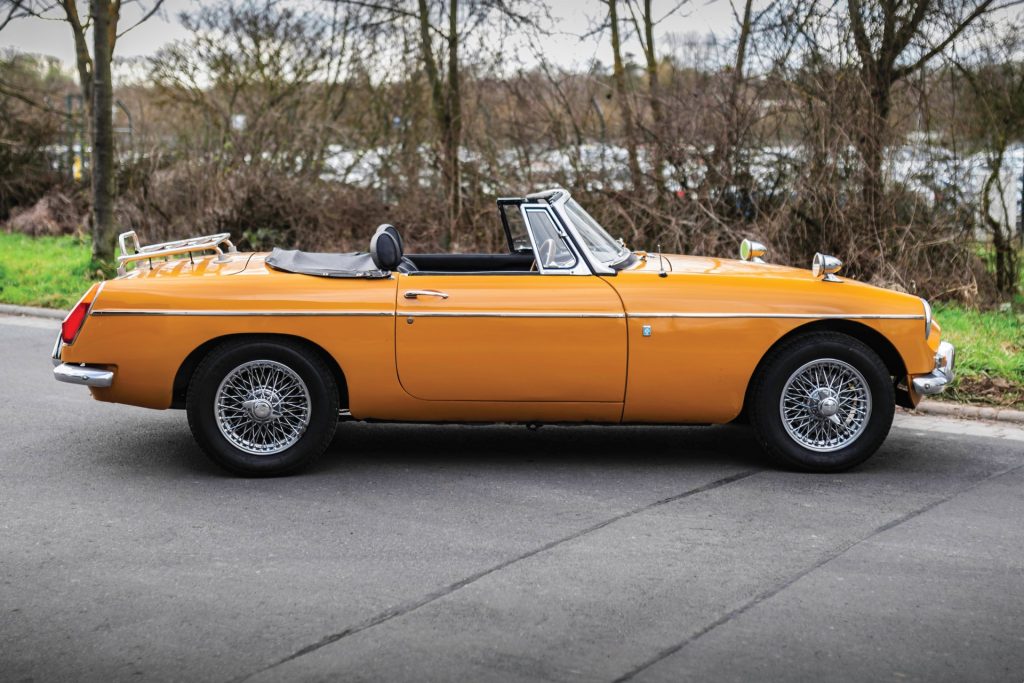 The MGB was designed to be more of a grand tourer than an out and out, pants-on-fire sports car. The engine is torquey and well geared, the suspension delivers a ride that by sports car standards is pleasantly yielding and there are few vices. It's a car that will have you re-evaluating the way you drive and reconnecting with the simple joy of driving.
They're certainly more about the torque curve than the power curve – though with 95bhp on tap an MGB was a fairly quick car by the standards of 1962. The gearbox is pleasant too, with a good shift action and well-chosen ratios. You feel like you're going quicker than you are in a B.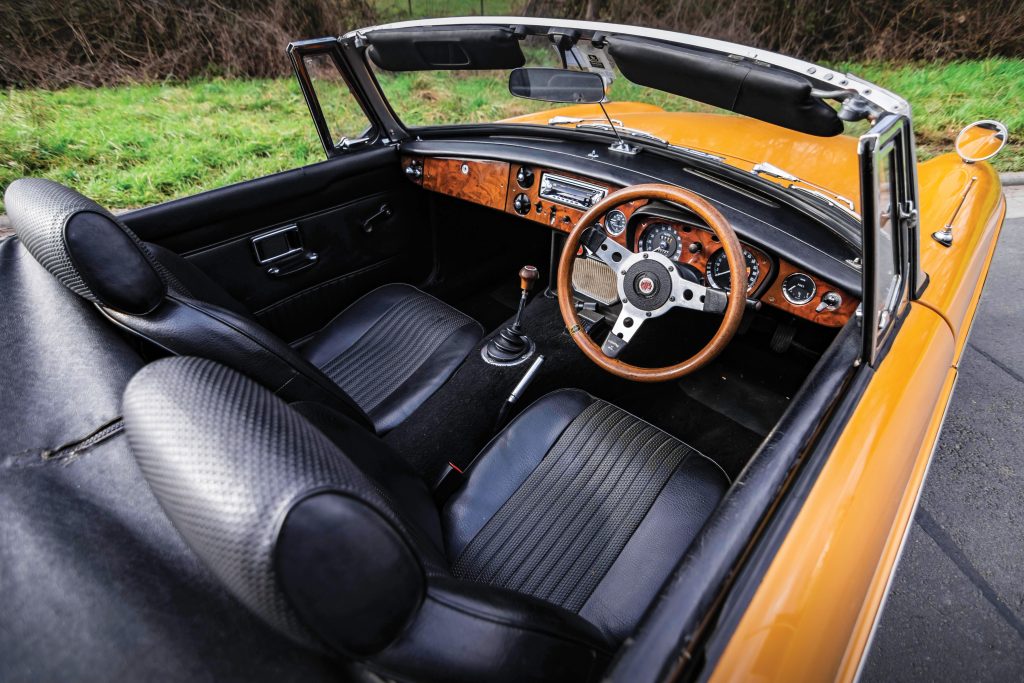 Possibly the best aspect of its driving experience is its long-legged comfort if you're using a B on a regular basis. Unlike, say, a Triumph TR or a big Healey, the MGB was designed with concessions toward regular use which make it more appealing than its rivals here and now in 2020.
When it comes to getting comfortable, it's important to try an MGB for size. If you're over about 5'11" you'll likely fit more comfortably into the GT. That's because the Roadster has a lower roofline so the top of the windscreen frame tends to obscure your view of the road ahead. Alternatively, an MGB GT Roadster which has been converted by Lenham, a coachbuilder sthat converted various Healeys and MGs in the '70s. would offer wind in the hair with a higher screen line, but these cars are rare.
How much does an MGB cost?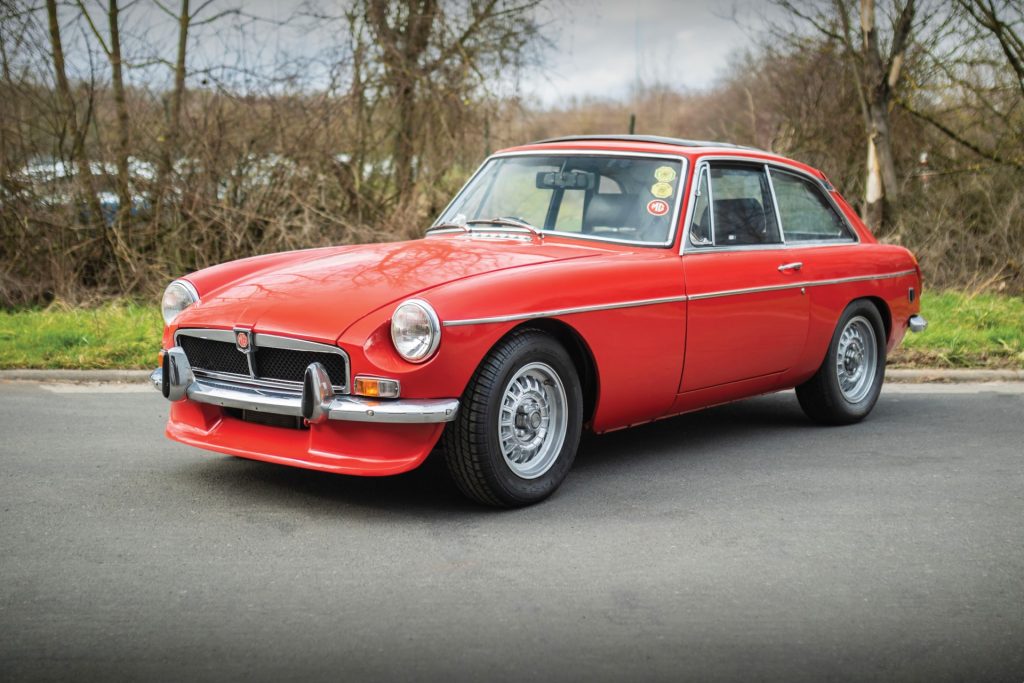 As a rule, the later the MGB, the less valuable, and roadsters are worth more than GTs. Many MGBs have personal modifications, but for the strongest values, originality remains key.
Unsurprisingly the V8-powered MGB is the headline car in terms of values here; the extra power has a mass appeal and prices have been rising steadily to reflect that. But the polyurethane rubber bumpers affect values, and the rubber bumper GT V8 is worth slightly less than a MK1 example of the 1.8.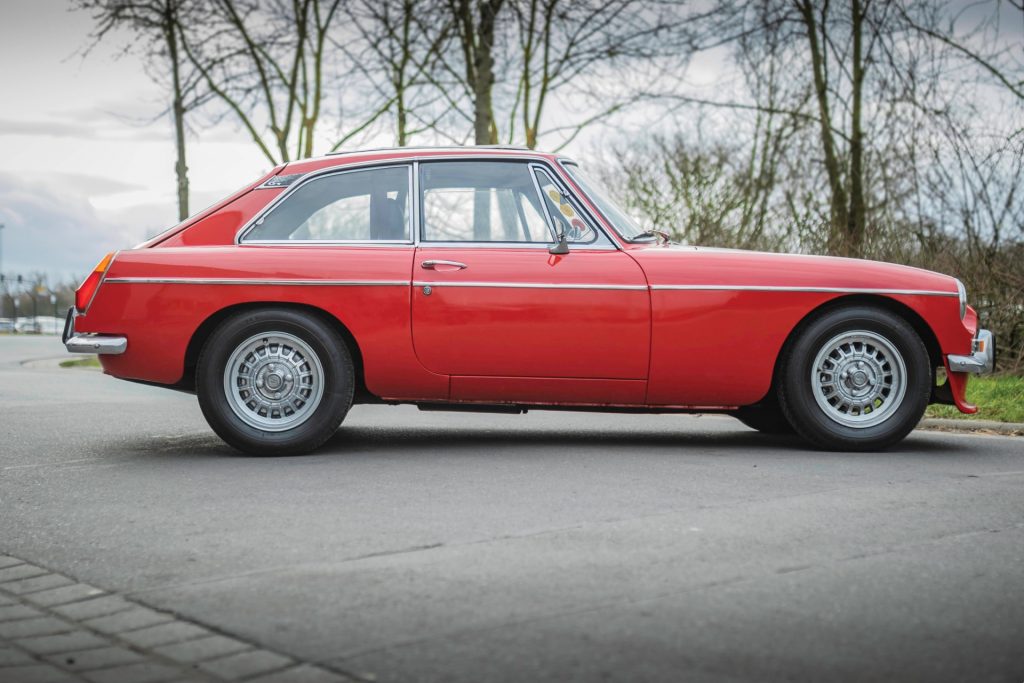 You can get a guide price for any MGB variant by using Hagerty's Valuation tool. The very best Mk1 Roadsters (1962-67) now can command up to £25,000, while usable projects can be had from £7000 or so. Later Mk3s (1972-79) are the best value of the chrome bumper Bs, starting from slightly less than £6000 for a car in useable condition. Rubber bumper Bs are the most accessible in terms of price and often the best specified, and were introduced from '74. But you have to deal with an increased ride height, extra lean in the corners and those socking great lumps of rubber attached to either end of the body. Budget from £4400 – noticing that this is the one B where the GT is more valuable than the roadster. Restoration projects can be had for less than the lower estimates above, though these cars will require more investment than it would have cost simply to buy a good car.
If you want the chrome look without the cost, you can buy chrome bumper conversion kits for the later cars, and many will have had them fitted. Values for a converted rubber bumper car are approximately halfway between a standard rubber bumper car and a genuine chrome bumper Mk3, but it should be noted that a concours rubber bumper car would be devalued by conversion.
How much does it cost to service?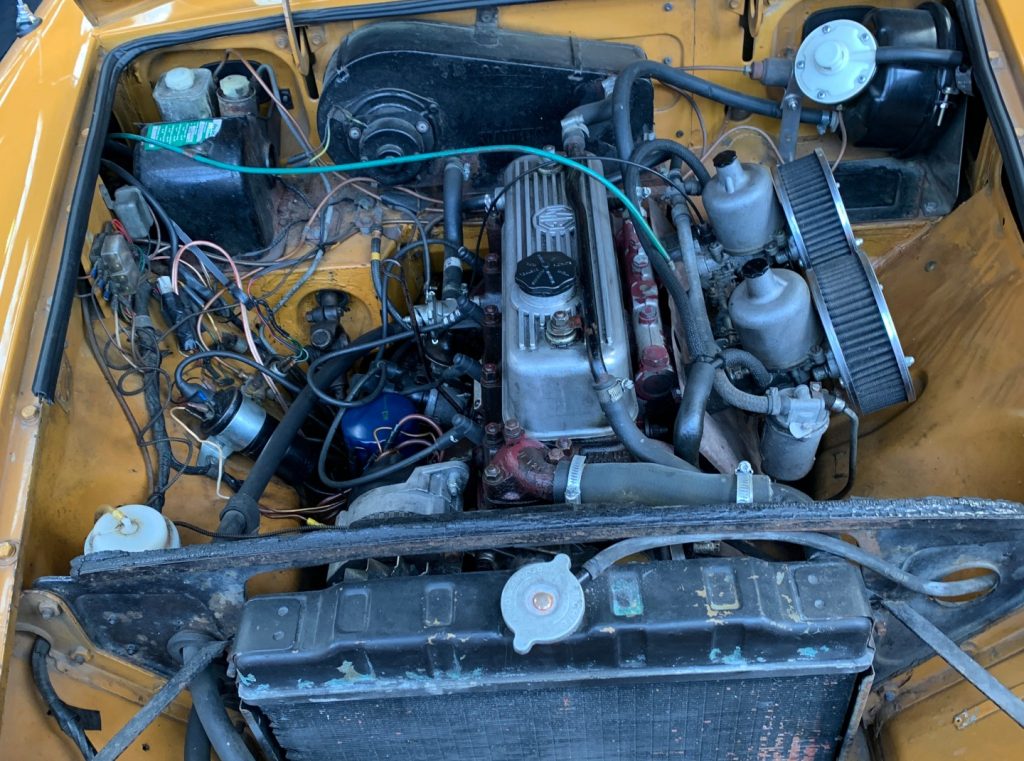 An MGB isn't an expensive car to own or to maintain. Our sample figures indicate the average cost of servicing a 1.8, given that these are the most plentiful.
MGOC Spares offers a full service kit for £59.95 plus postage via eBay, which includes a gallon of 20w50 engine oil, a fan belt, carburettor damping oil, ignition components, gaskets, filters and plugs. We'd advise an annual service for a car undergoing typical summer use, every 3000 miles for a regular use example.
Danny Read of Hall's Garage, an MG specialist in Bourne, Lincolnshire advises that a typical specialist service would cost in the region of £360, while more general labour rates are in the region of £48 per hour. Restoration is never as cheap as finding the right car in the first place, so if you're working to a budget, it's always worth spending more at the beginning on the right example.
What goes wrong and what should you look for when buying an MGB?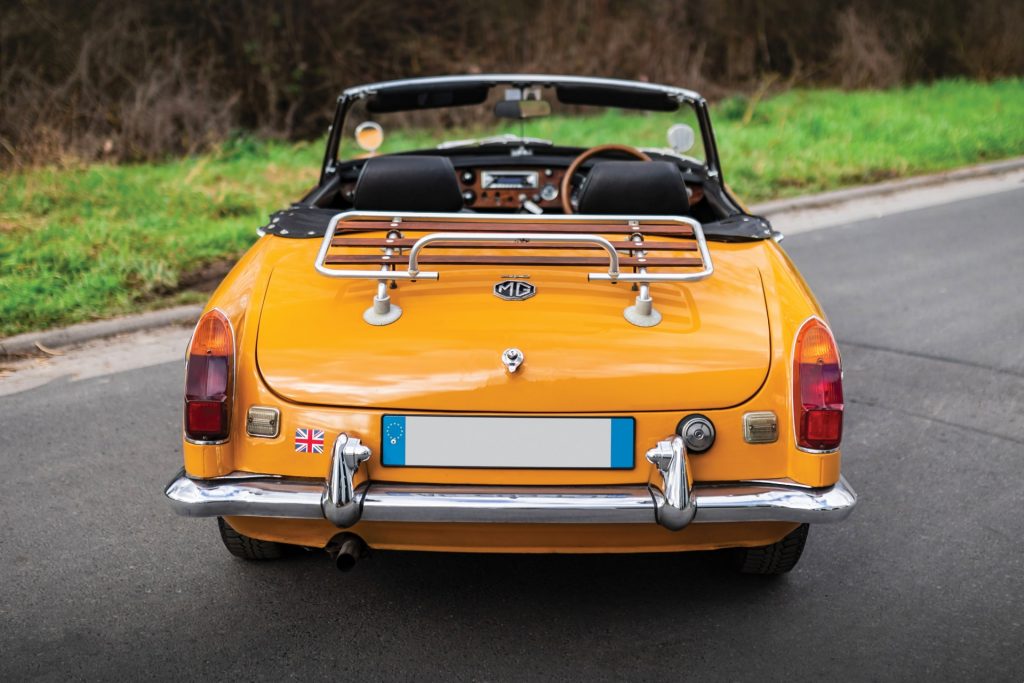 "Bodywork condition is the biggest thing to look at when buying an MGB, unless you're looking for a restoration project, " says Peter Ryle, a long standing MGB GT owner and Hagerty client. He advises you check the sill structures including the inner sill and castle rail – if there's any bubbling where the wings meet the sill, then chances are the inner sill structure's not pretty. Sills can be thousands rather than hundreds a side to replace properly, especially on roadsters which require additional bracing during replacement.
The front and rear wing top seams can go as well, as can the bottom of the screen frame on GTs – and there are no repair sections available. Meanwhile, should a new roof be required, vinyl replacements are in teh region of £385 and cloth hoods are about £520, such as these offered by MG Hive.
"Superficially an MGB can look quite solid while still hiding corrosion underneath," says Peter, "Another favourite is the trumpet section at the top of the inner wing. There's a ledge in the top of the front arch, at the back, this can trap mud and rot through. Finally, the rear spring hangers and the floor are worth checking thoroughly."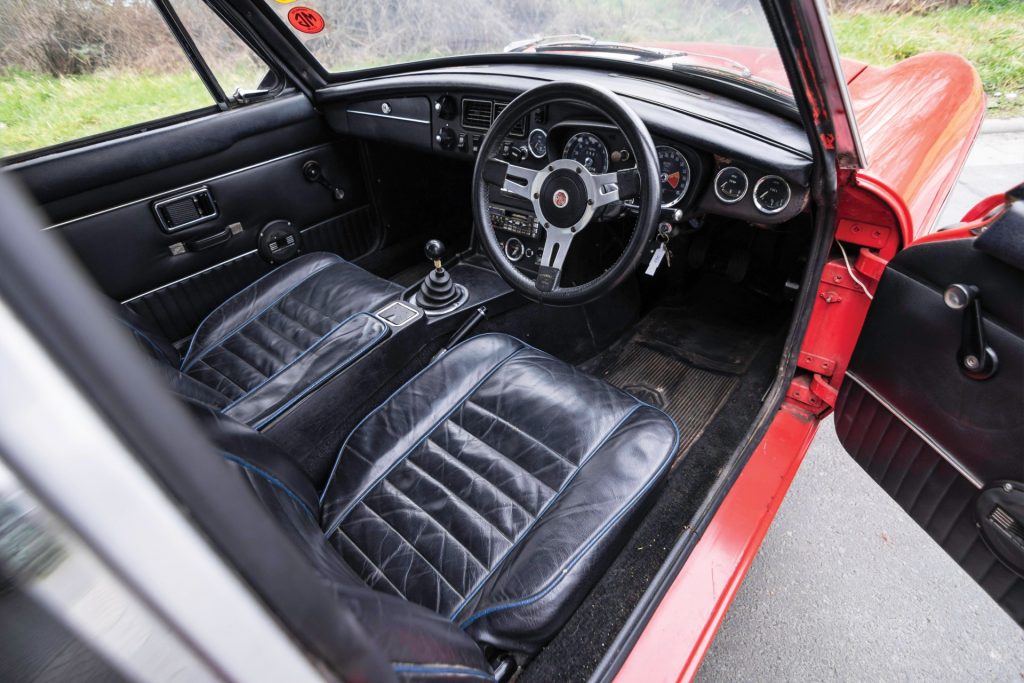 Mechanically an MGB is fairly sound, but check for smoking on start or acceleration. A little tappet noise is good; a silent engine may have overtight tappets which can damage the cam followers and camshaft. Three synchro gearboxes can be weak on second gear, but rebuilt units are available, and the later four synchro box is tougher.
"Overdrive is desirable and usually reliable – any issues are typically with the solenoid or the switch wiring," says Peter. "Later cars with the switch on the gear lever can suffer from broken wires, like contemporary Triumphs."
Some replacement parts – typically rubber items – aren't of the best quality, but the ease of sourcing good used parts tends not to make this an issue. The exception is the windscreen seal for the GT, but these have been remanufactured successfully by Mech Spec in Doncaster. Secondhand spares are still plentiful enough to be able to keep any MGB running without the need to visit a specialist should you choose.
"All MGBs require similar skills to restore," says Peter, "The differences between early and late models are relatively few, and much of it is trim. Roadsters are harder than GTs because of the need to brace the sills more thoroughly, but otherwise, there's nothing more complex about an early roadster than a late GT."