Just when you think every barn find has been… well, found, the dustiest corners of our nation's storage facilities always seem to spring another surprise on us.
Two surprises in this case, though judging by appearances neither the 1963 Ford Consul Cortina up for sale through Mathewsons nor the 1979 MG Midget coming up at Classic Car Auctions is strictly a barn find; each looks to have enjoyed a rather warmer, drier experience than that.
What both have in common is improbably low mileage. Produced in August 1963, this 1.5-litre Consul Cortina was built and delivered shortly before the Consul name was dropped and the car facelifted into the Cortina Mk1 in 1964.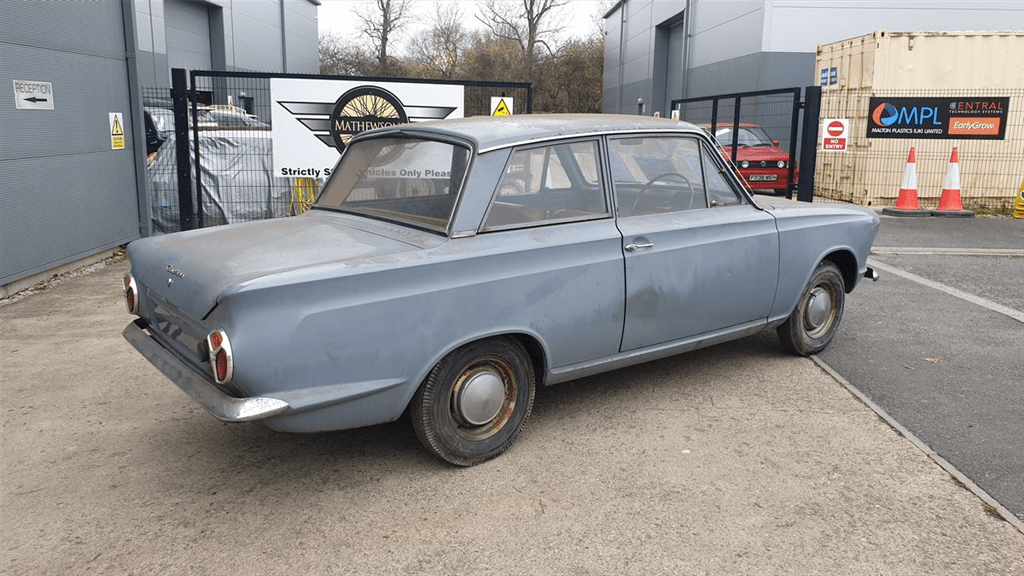 The receiving dealership in South Lanarkshire never sold the car, so it has amassed just 21 miles – about a twentieth of the mileage it would have covered on the back of a transporter from Dagenham in 1963.
According to Mathewsons, the dealership premises was later sold but the car remained in storage, and when it reopened as a garage in 1989, the seller then purchased the car – apparently not adding any miles to it since. As such it's about as original as a Consul Cortina gets, and its Windsor Grey paintwork and Revenna Red PVC seat trim is much as it left the factory.
Well, aside from the effects of Father Time, who has clearly taken his frustrations out on the car's lower extremities – there's a nice layer of surface corrosion on the underside and plenty of spots showing their way through typical problem areas like the sills and door bottoms. It's hardly covered in holes, but anyone keen on using the car would need to undertake work to do so.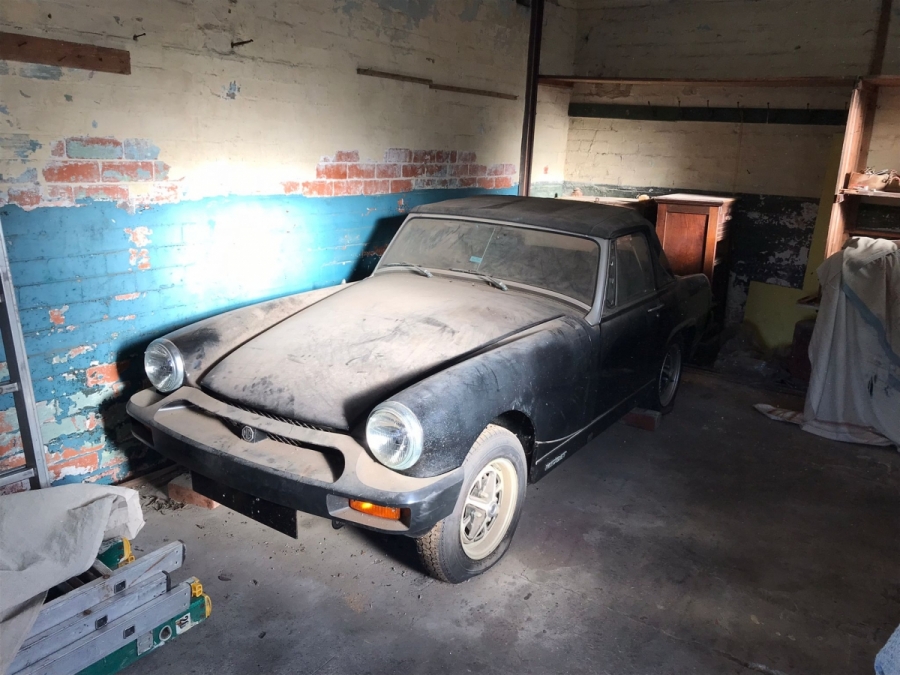 The same could be said of the MG Midget, another unregistered find that's so rare these days. With 44 miles on the clock it's done twice the distance of the Consul Cortina, but is in much the same original-if-dusty condition. Like the Consul Cortina it's also never been registered, purchased as one of a pair in Blackburn in 1979.
Why the owner chose to dry store rather than use the Midget is a mystery, though its identical sibling became his wife's daily driver. The Midget's bodywork looks to have survived its interment better than that of the Cortina – no rust spots are immediately apparent – so with a jolly good clean, a service, a battery and some new tyres, you might even be tempted to drive it. After registering it with the DVLA, of course.
The Cortina is up for auction with Mathewsons on December 10-11 and is listed with neither guide price nor published reserve. The Midget is going through CCA's Winter Sale 2021 at Stoneleigh Park on December 11, also without reserve or guide price.
If you want to be the first registered owner of either car, sign up and prepare to bid. Oh, and be sure to follow our guide to buying a car at auction.
Read more
Dust to dust: 14 vintage Cadillacs in British barn find auction
These are the cars owned by the original Mr Barn Find Hunter
Where have all the shabby Ferraris gone?