At around the time many classic car owners are doing final checks, squirting some fuel stabiliser into the tank and unfurling the car cover ready for their classic's winter hibernation, another band of enthusiasts are starting their cars on just another day of motoring.
Winter is here, the weather is worsening, and many classics have already gone into hiding to avoid the harsh conditions. And it's completely understandable: Few of us wish to battle with salty surfaces, potholes hidden by rain and darkness, or the risk of a breakdown on a wet and windy night. Easier, and often more sensible, to let the modern daily driver handle all that.
How much is your car to insure? Find out in four easy steps.
Get a quote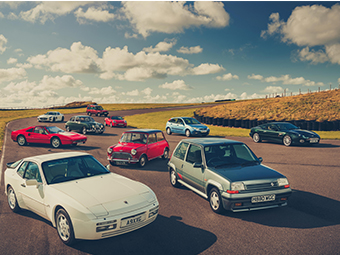 That's not to say classics are hopeless during the coldest season, however. Whether through useful technology like four-wheel drive, or simply rugged build quality and sturdy mechanicals, some classics are in their element, capable of dealing with driving scenarios well beyond the average winter commute.
We've selected eight such cars that you'd be happy to use all winter – and all are relatively affordable too, so shouldn't break the bank even if you do have a weather-related mishap. And if we've missed your favourite winter classic, be sure to let us know in the comments section below.
Audi Quattro (but not that one)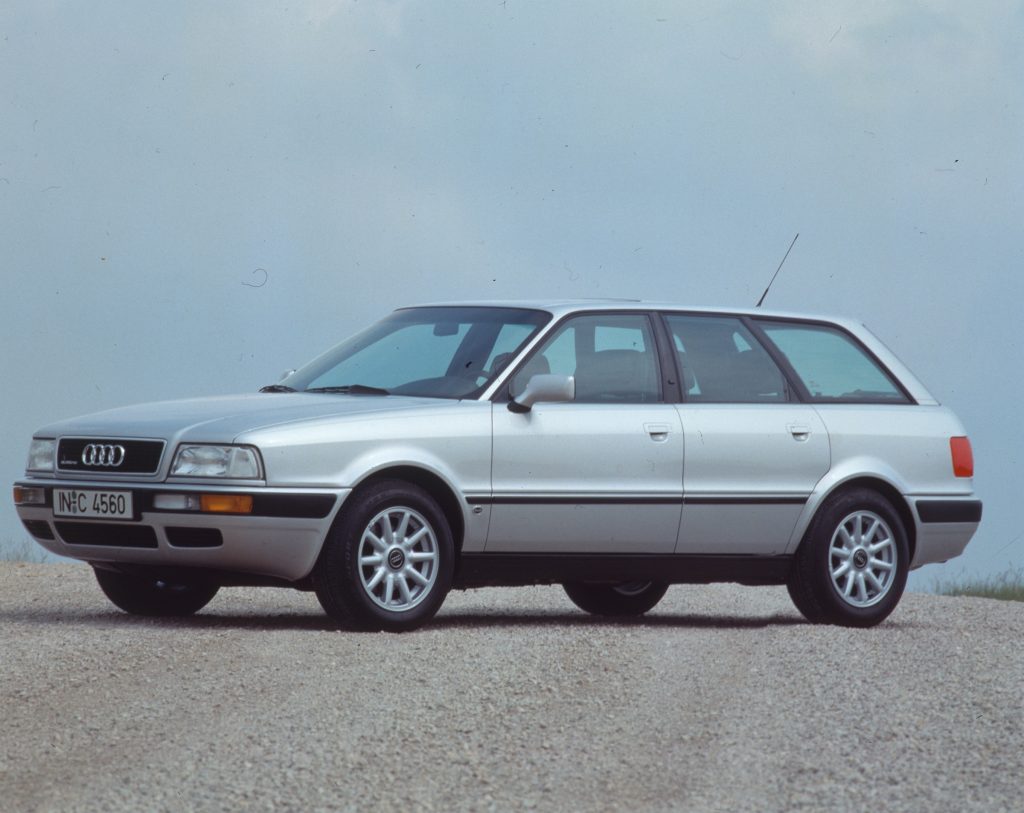 The original Audi Quattro – you know the one, coupé, turbocharged five-cylinder, progenitor of a Group B monster – is perhaps the definitive winter classic. Way back on the original press launch in 1980, Audi let journalists stonk around in the snow in Quattros on regular all-season tyres, confident that the clever four-wheel drive system would still make the cars quicker and safer than anything else on the road.
The real significance of the original Quattro though was that it wasn't just a performance tool, and Audi soon applied it across the range, transforming the way folks in regular cars like the 80, 90, 100 and more got around. And while ur-Quattros are wickedly expensive now, Audi's other '80s quattros are incredibly affordable.
There's a pleasing duality to them, too. Most other cars on this list fall into the "back to basics" camp, but an all-paw Audi is something you can happily use every day for trips long or short, without hardship. They work well in bad weather, of course, but they're also comfortable, well-built, and you can be sure that important components like heaters, lights and wipers will all do their job too.
Citroën 2CV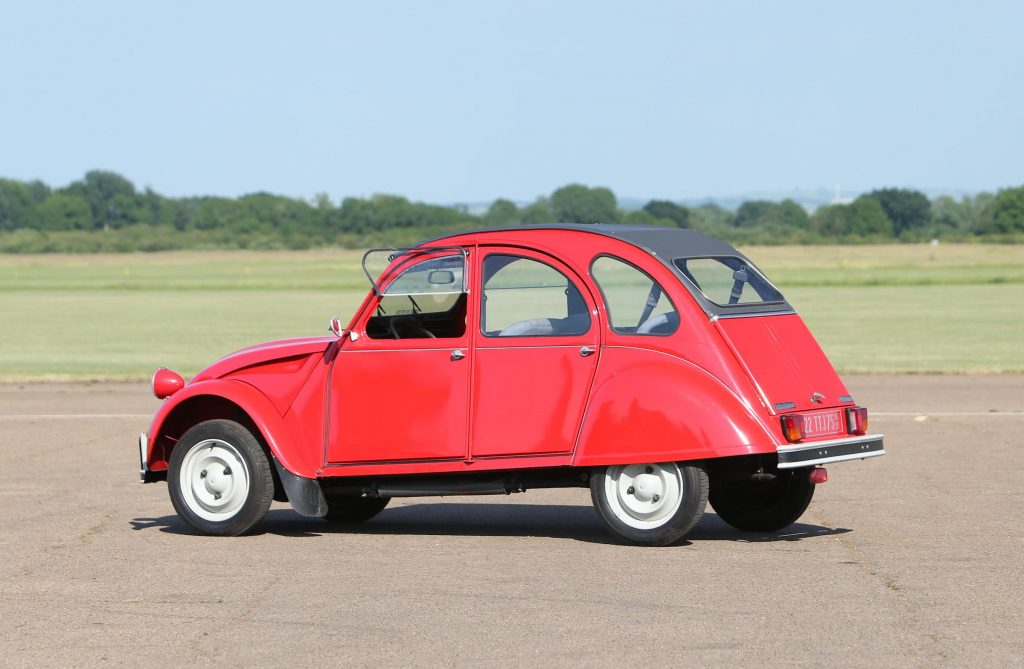 2CV owners will gleefully regale you of these cars' ability when conditions get chilly. It has several characteristics seen in other cars on this list, such as narrow tyres (great for cutting through standing water or snow), light weight (meaning less inertia to overcome when pulling away, cornering, or stopping), and an engine in the right place (over the driven wheels, for extra traction).
Only it does all that to a greater degree than most others too. 2CVs really do ride on super-skinny rubber, weigh as much as a carrier bag floating in the breeze, and their flat-twin engines teeter right out over the front axle, which is good for directional stability and confidence-inspiring handling. Plenty of wheel travel and ground clearance too, while modest power means you'd have to try pretty hard to get into trouble.
Like the Beetle further down, air cooling means no antifreeze to worry about either, while you can even buy a grille cover to ensure the twin gets up to temperature when the mercury drops. Salty roads can chew away at the thin tin, but parts are plentiful so even far-gone 2CVs are more straightforward than most to fix.
Fiat Panda 4×4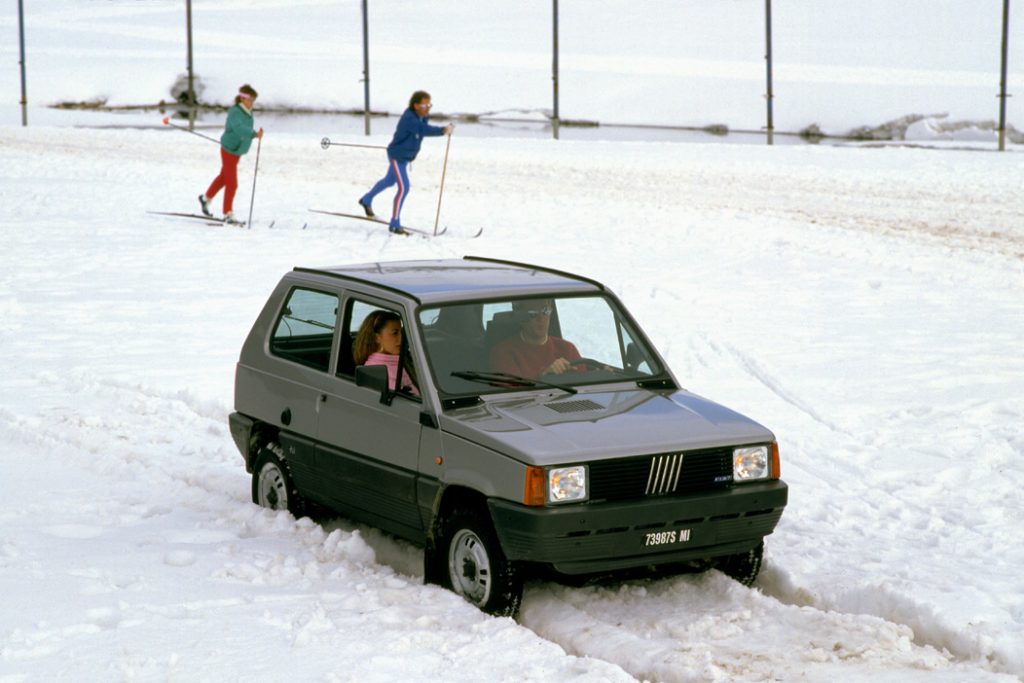 Venture into the Alps over winter and you'll see more than a few Fiat Panda 4x4s roaming the roads, of all generations. But it's the first we'll concentrate on here, since despite the original Giugiaro design now being a rare sight on our roads, the rugged 4×4 version is as prized as ever in Europe's more mountainous areas.
Launched in 1983, the Panda 4×4 used a Steyr-Puch four-wheel drive system comprising a transfer case, three-part propshaft and a live rear axle. Steyr-Puch also managed to squeeze an extra-low ratio into the five-speed transmission as a crawler gear, while Fiat beefed up the shell for the inevitable extra punishment the 4×4 would take.
The poor-weather benefits of four-wheel drive shouldn't need explaining, but the Panda's minimal weight and decent ride height mean even the snowiest UK winter shouldn't be an issue. Pandas are about as simple as cars from the era get, too, making them straightforward to fix – and come spring and summer, it'll still be a hoot to drive, like almost all small Fiats.
Land Rover Series/Defender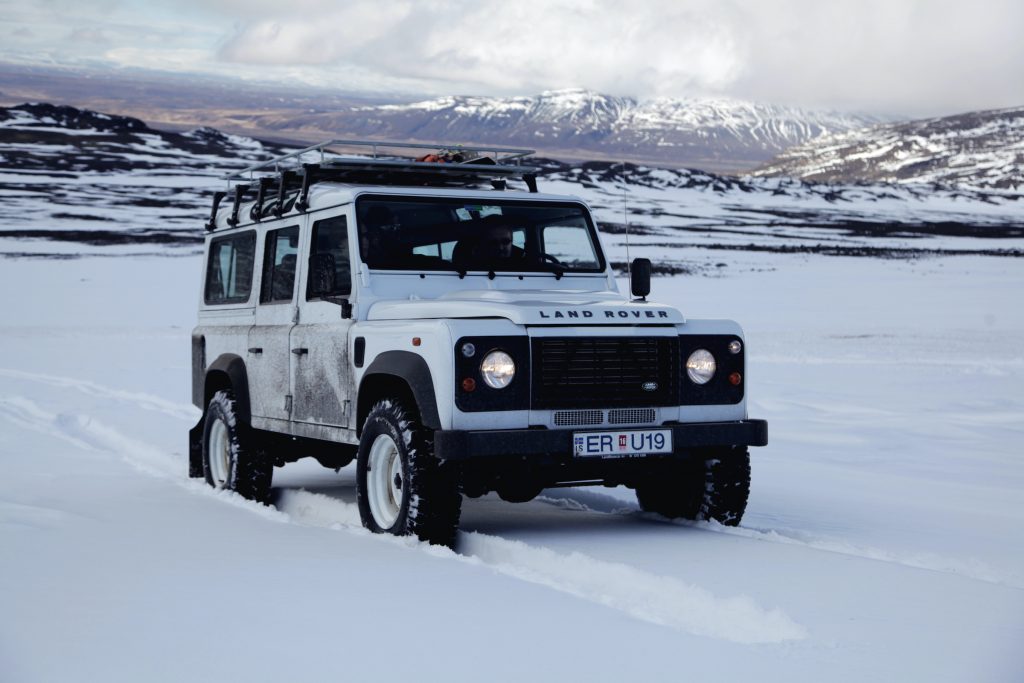 Too obvious? Still, not without good reason we hope. Old Land Rovers might be fashionable right now but they are at heart working vehicles, and those who still use them for such a purpose will laugh at any thought you might have of tucking these cars away for the winter.
If we're to examine their suitability though, it's pretty simple: permanent four-wheel drive, enviable ground clearance, and aluminium body panels that won't become riddled with holes after a few winters salty roads. Unlike the steel ladder chassis, unfortunately, but that's both easy to fix and simple to treat.
Series Landies and Defenders do need patience and a bit of technique to drive; while it's a usable winter classic, it's not one you'll step out of relaxed after a long, cold drive. But for getting about when you need to get about, few classics are better. And if you aren't keen on something quite so agricultural, there's always an early Discovery – one of our picks in the 2021 Hagerty Bull Market.
Saab 96
Designed in Sweden and driven by two Swedes, Stig Blomqvist and Per Eklund, to a pair of Swedish rally victories in 1973 and 1976, it should be no great surprise that the Saab 96 is suitably equipped for wintry weather conditions.
Whether in three-cylinder two-stroke or V4 form the 96 is famously sturdy as classics go; yet another Swede, Erik Carlsson, put his on its roof on more than one occasion, and after righting them the little Saabs would simply continue operating as intended. But its front-wheel drive layout gives it predictable handling (to avoid those impromptu excursions onto the roof in the first place) and good traction when conditions get slippery too.
Rust can be an issue, which may scare you away from use on salty roads, but buy a well-maintained example today and you can get ahead of that with suitable underbody treatment. And in winter, the 96's proclivity for overheating shouldn't be an issue either – just direct some of that warm air into its cosy cabin.
Skoda Estelle/Rapid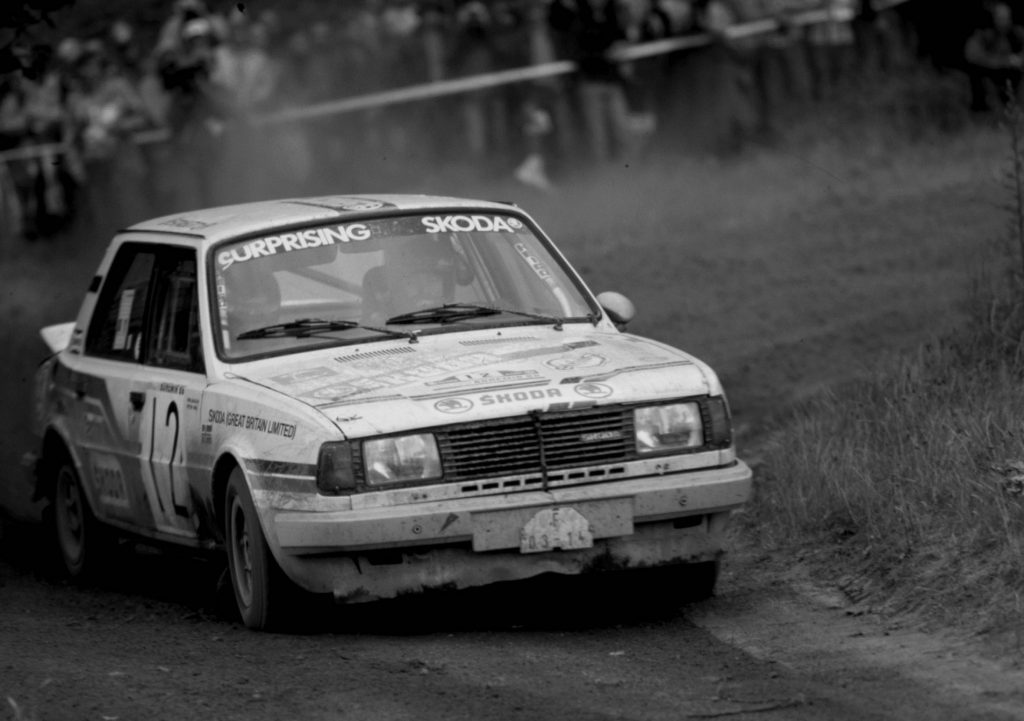 Before Volkswagen's influence, Czech automaker Skoda was long a proponent of rear-engined cars – as indeed was countrymate Tatra. While this gave the cars something of a reputation for lift-off oversteer, there were benefits too, and one of those was good behaviour in the country's frigid winters.
Just like a front-engined, front-wheel drive car, it's beneficial to have some weight over the driven wheels when conditions deteriorate. There's a further benefit with a rear-mounted engine though, in that acceleration forces put further weight on those driven wheels, rather than reducing them as in a front-driver.
So while a Skoda Estelle might be a handful if you lift off on a briskly-taken wet roundabout, traction will rarely be a problem. It certainly wasn't for the drivers that successfully rallied rear-engined Skodas, while the heated rear screen often referenced in jokes about pushing these old Skodas seems less of a joke when many contemporary rivals, with poorer equipment levels, would have you outside scraping the back window after every frost…
Suzuki SJ/Jimny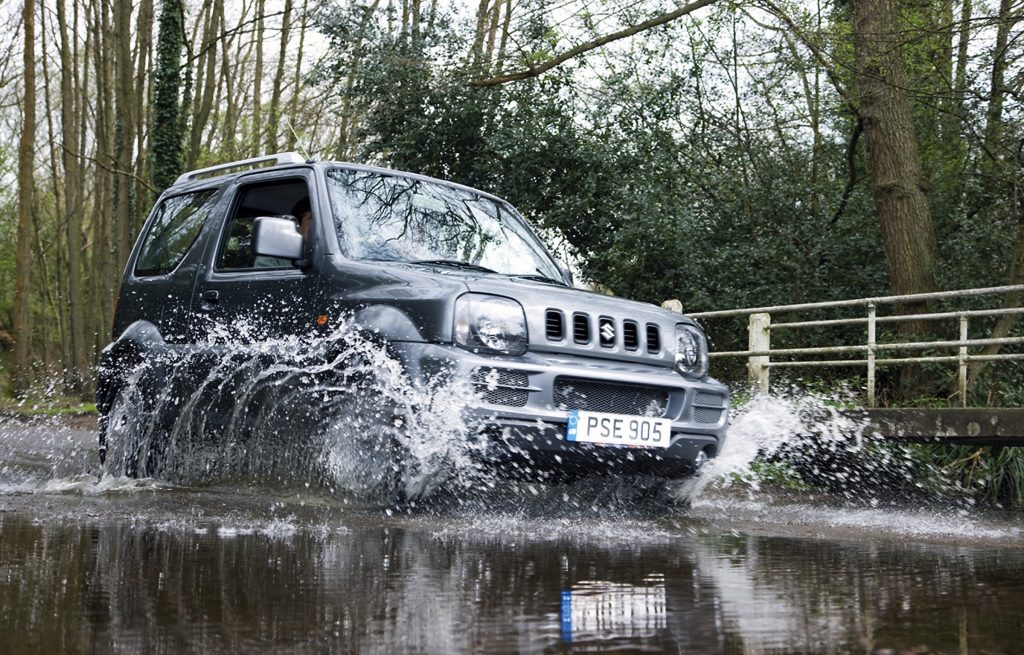 You could argue the tastes in both Italy and Japan for particularly small cars are an example of convergent evolution. After the Second World War both countries concentrated on cars that were light on resources, but also ones that could be used in towns and cities designed very much at a human scale, rather than a vehicular one.
And both countries, being quite mountainous, have found a niche for compact and affordable four-wheel drives: Italy with its Panda, and Japan with cars like the Suzuki Jimny. In Japan, the Jimny was designed to fit into the 'kei' vehicle class, size-limited and beneficial for taxation, but even those sold outside Japan are among the smallest and most affordable 4x4s you can buy.
The first-generation Jimny is very rare indeed, but the second-gen can still be found here, in SJ410 and SJ413 forms, 1-litre and 1.3-powered respectively. Most plentiful, and an emerging modern classic, is the third-gen Jimny launched in 1998, with its 1.3-litre engine and button-selectable four-wheel drive. Tough and practical (if small inside), a Jimny is a good bridge between the worlds of modern and classic that you could happily use all winter.
Volkswagen Beetle
So adept was the classic Volkswagen Beetle in snowy conditions that VW's long-running ad agency, DDB, even made a TV commercial extolling its virtues. In it, we see the man who clears roads with a snow plough getting to the plough in his Beetle, forging through un-ploughed snow as he does. Clever stuff.
Like several others here, the Beetle's winter weather suitability comes from relatively light weight, skinny tyres and good traction, in this case thanks to its rear-mounted engine sitting over the driven wheels. These qualities are just as easy to appreciate in the wet too, so it's not all about forging through deep snow.
And of course, the Beetle is air-cooled, another factor DDB picked up on: Beetle owners don't need to mess around with antifreeze, and the engine certainly won't object to having fresh winter air around it to wick away the heat. Just make sure the heat exchangers are intact, otherwise the cabin can get a bit chilly. Or worse, fill up with fumes.
Read more
Toyota RAV4 driven: The ideal all-weather budget classic?
Top 10 tips for storing your classic car over winter
Winter warmers: 7 modern classics for all-weather fun