For many people the biggest barrier to classic car ownership is storage. In the cold, damp, British winter who wants to leave their cherished machine outside to be attacked by rodents and rust? Here are five ways you can protect your classic from the elements without a garage, from using an outdoor car cover to buying a ready-to assemble car port.
Car covers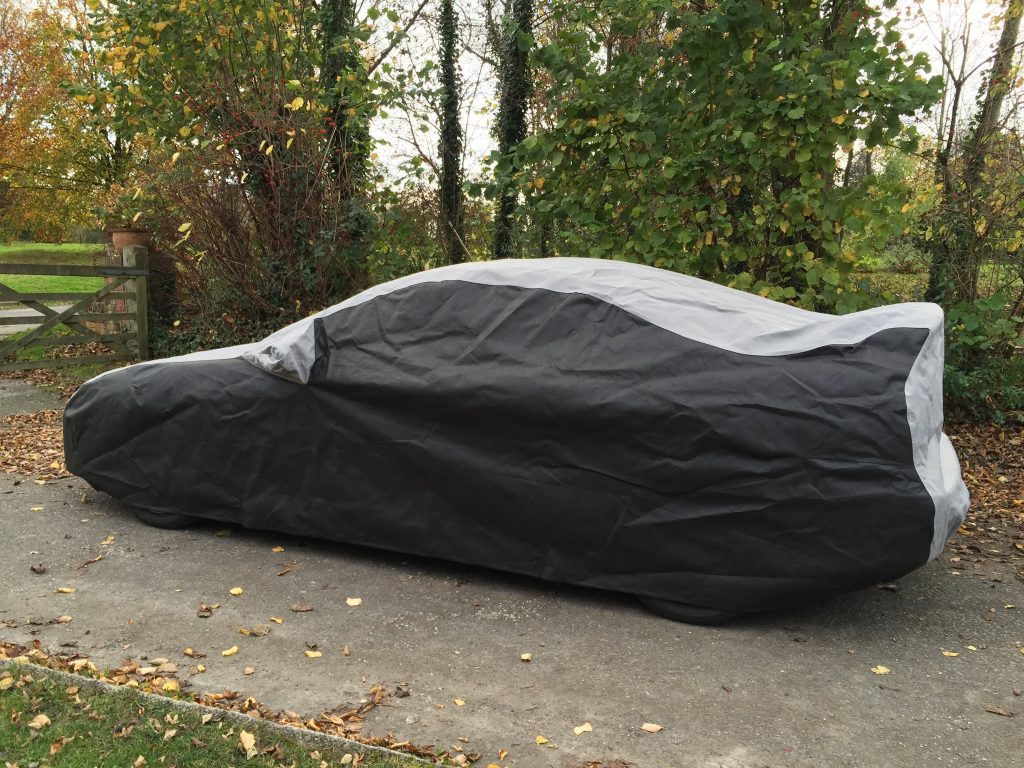 The simplest and cheapest way to get some level of protection is with an outdoor car cover. Make sure you choose one that is breathable to prevent moisture being trapped underneath. You can get these from as little as £55 from Halfords or choose one that is custom-fitted to your car from a range of companies such as Hamilton Classic or Specialised Covers with prices from £175.
How much is your car to insure? Find out in four easy steps.
Get a quote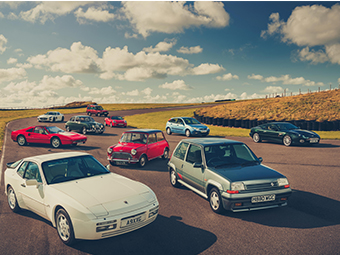 The advantage of these covers is that they're quick and easy to use, don't take up much space when packed away, can be put on if the car is wet as the material will allow the car to dry out, and you don't need an off-street parking space.
On the downside, the underside of the car is still exposed to the damp air and you're not adding much to the car's security. Our experience is that despite the claims that dew forming beneath the cover will evaporate, condensation can creep in, so it's worth airing your car occasionally rather leaving it for months beneath the cover.
Portable garages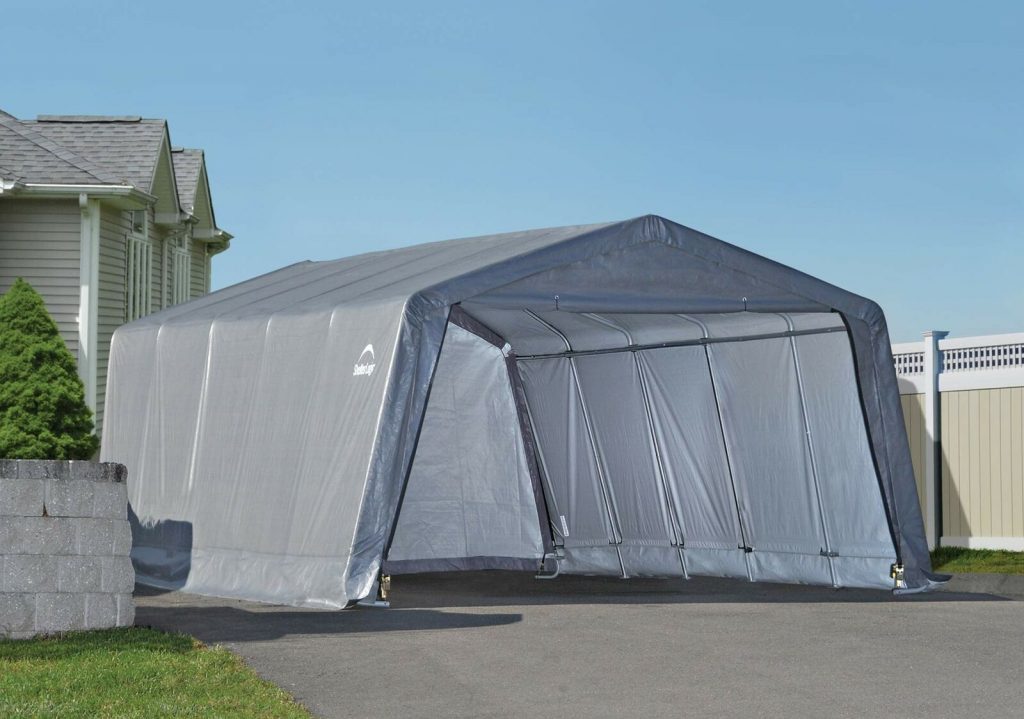 If you want to be able to work on your car through the winter as well as keep it safe then a portable garage could well be the answer. These are essentially big tents, with a metal frame and waterproof covering and come in a range of sizes and prices from less than £300 to £700 or more from brands including Clarke and Sealey.
You can pitch them on any surface, but you'll need to anchor the supports to the ground or use weights if you can't peg them in. You'll also need a decent amount of parking space, and some patience, to put one up.
These pop-up garages will keep your pride and joy safe from the worst weather, but won't protect from humidity unless you introduce power and a dehumidifier.
Carcoon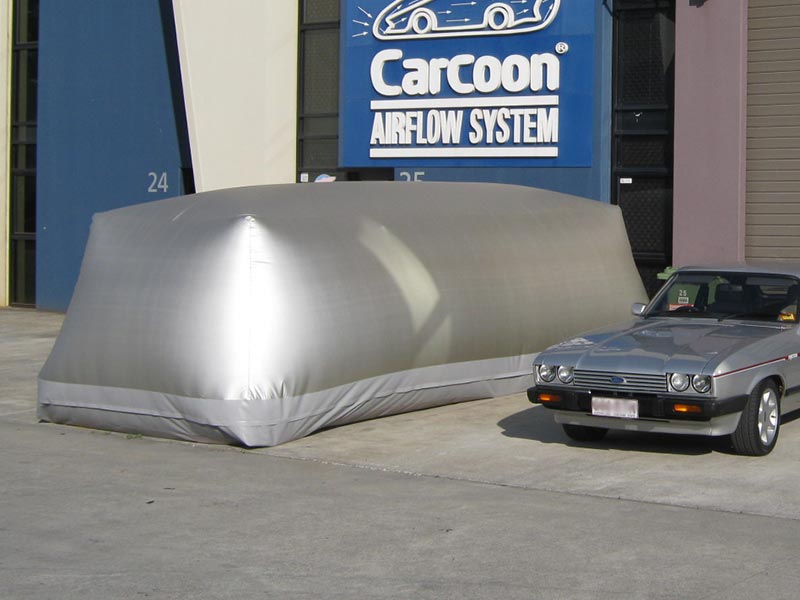 What some of us want is to put our much loved classics into a protective bubble, and with the Carcoon, that's exactly what happens. In fact, with the outdoor version, it's a bubble within a bubble, and a big step up from a conventional outdoor car cover. The inflatable Carcoon uses two layers of waterproof, alloy-coated material, separated by an air gap to envelope your car in air, which flows continuously around it to prevent any condensation forming. The circulated air is passed through carbon filters to remove water and fuel vapour and refreshed periodically. The UV reflective outer fabric protects your paintwork from sun damage, while the insulation keeps frost at bay.
The Carcoon is self-supporting once inflated, but does require power at all times to stay up. It's pricey, with a Mini-sized version costing £539 and rising to almost £800 for the largest version. It's also a considerably more time consuming than simply unfurling a cover over your car.

Car Shield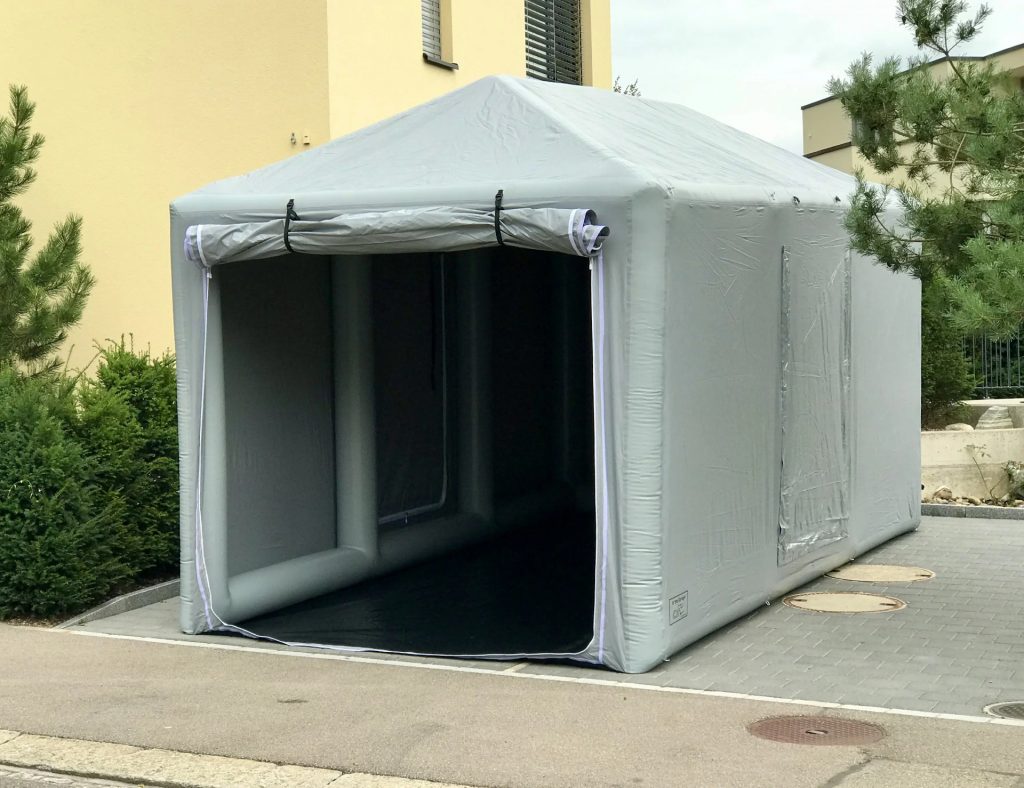 The Outdoor Car Shield is a similar proposition to the Carcoon, providing constantly circulating air that's refreshed five times an hour inside a thick PVC inflatable cocoon. It even comes with a window so you can check on your car in the depths of winter. It's a little more expensive than the Carcoon, with prices from £619. The £2,499 Ultimate Outdoor Car Shield combines a cocoon and garage in one with a rigid structure that you can drive in and out of for easy access and then seal your car inside for safety.
Once you've parked it has all the same features as the Car Shield with continuous filtered air bathing your car in the worst of weather. Short of building your own climate controlled garage this is the most impressive outdoor storage solution we've seen. At a price.
Car port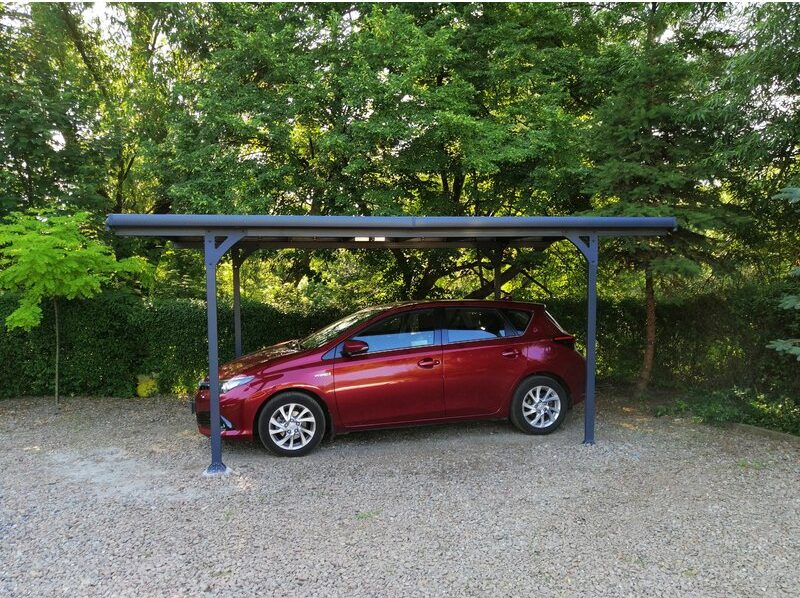 A car port is a more permanent prospect and will need to be firmly anchored to the ground, but you shouldn't need to call in the builders to install one. There are plenty of home-assembly options from around £1,500 upwards from Nucrete and Palram or, if you're handy with a hammer and saw there are downloadable plans online to build your own from scratch. A car port will keep the rain and snow off and protect your paintwork from bird droppings, but it obviously doesn't seal your car completely from the elements, so an additional cover might well be a good idea.