Winter is the time when classic cars go into hibernation. So what are the best cars for winter if you're an enthusiast? After all, there's no fun to be had driving a cherished car if you are constantly worried about the salt on the roads eating away at fragile bits of bodywork or the chassis structure.
Older cars tend to have less efficient heating and ventilation systems, and even the most hardy of enthusiasts will admit that, every now and then, it's nice to just jump into a turn-key car, switch on the heater and go. Even if that's a hardship you can stand, older classics have less accident-preventing tech such as anti-lock, ABS braking. A patch of ice or standing water could mean you end up facing the wrong way quicker than you could say 'skid marks'.
How much is your car to insure? Find out in four easy steps.
Get a quote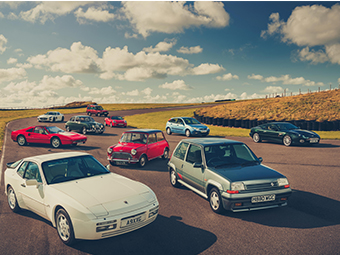 But you don't have to drive something dull to keep moving in the winter months. There's no shortage of interesting modern-classic cars which combine cold-weather friendly four-wheel-drive and accident preventing technology with proper, tingle-down-the-spine driving excitement. Look after them (which means treat the underside to a clean and some fresh protective product, and give the exterior a good polish and wax) and they're unlikely to lose any value either. Some may even prove a nice little earner over the years…
Here are six of our favourite modern-classics kitted out with four-wheel drive, so that when the worst – or should we say best – of the winter weather arrives, you can keep enjoying driving.
Lancia Delta 8v HF Integrale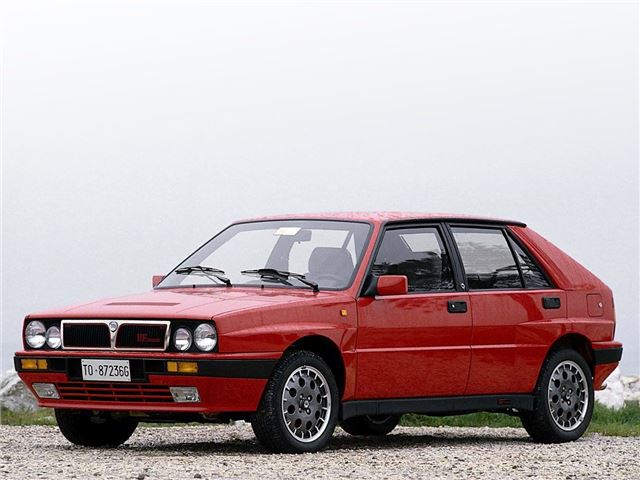 The word Integrale might translate from the Italian as 'whole wheat', but to car fans it means something far tastier – a boxy hatchback supercar with all-weather capability. Yet at its inception, the Lancia Delta was a handsome but mediocre rival for the VW Golf from a brand which was dying in the UK. It was hardly the stuff of dreams. Rallying success changed all that, making the car a legend in its own lifetime.
As the years passed and the competition on the road and rally stages became fiercer, the Integrale – introduced in 1987 – became more extreme, with extra power and more aggressive looks. Lancia even added wheelarch flares to its wheelarch flares.
The later 16v and Evoluzione models are more desirable and consequently sought after by collectors from across the world. The left-hand-drive only format means the best cars will often cross borders as they change owners. But the earlier 8v cars can still be within reach of the enthusiast collector, with prices currently hovering around the £16,000 mark for a car in average condition. They need continual care, so make sure any car you buy has a complete history file and consider paying a modest sum to have it inspected by a specialist too.
Audi S2 Coupe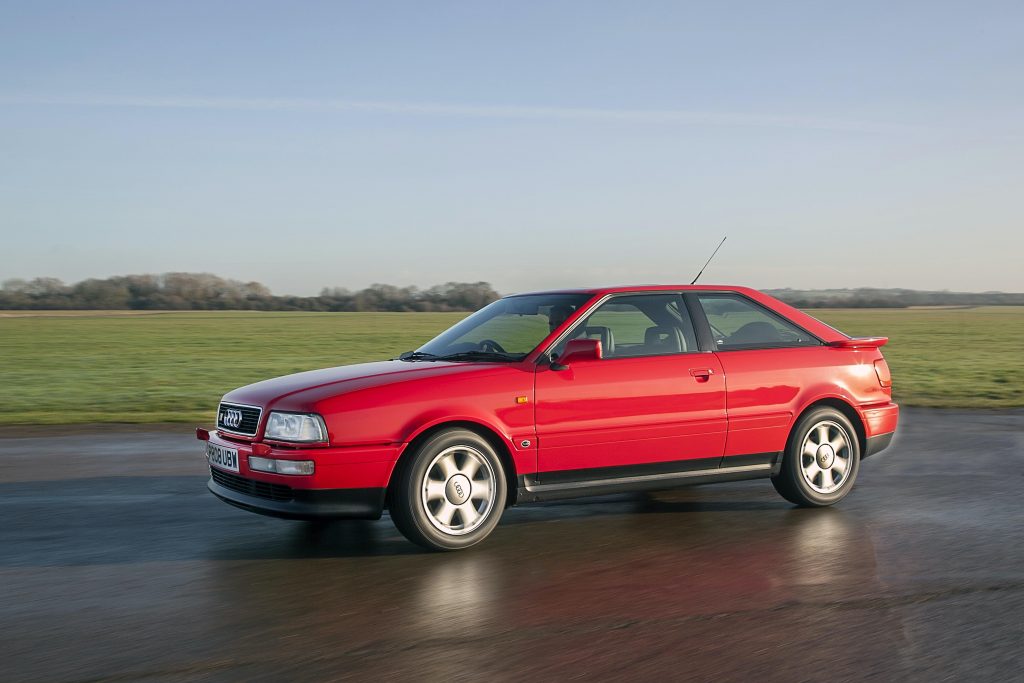 Audi's original, boxy Quattro has long been considered a bona fide classic, the sort of thing which would be welcomed onto the lawn at a posh concours d'elegance meeting. The car which succeeded it in 1990, however, is more likely to be directed to the public car park by a snooty jobsworth.
Values reflect this too – an original Quattro will be worth around £40,000 to £50,000, depending on the condition and version, while a nice S2 will only fetch £20,000.
Is it half as good? No, in fact in some ways it's better. The charismatic 2.2-litre, five-cylinder turbo is 30bhp more powerful, making the car faster and more flexible. It's quieter and safer too. Some might even argue its more modern, wind-tunnel-smooth bodywork is more attractive. And don't forget there's the choice of a coupe, saloon or estate if you need extra practicality.
But there's no doubt it's not as much fun to drive as the original and won't ever be as collectable. Still, don't dwell on those points. Instead, consider it as a slightly leftfield modern-classic Audi with quattro hardware. Make the most of the four-wheel drive grip and hope that the galvanised body panels withstand years more driving enjoyment.
Subaru Impreza Turbo 2000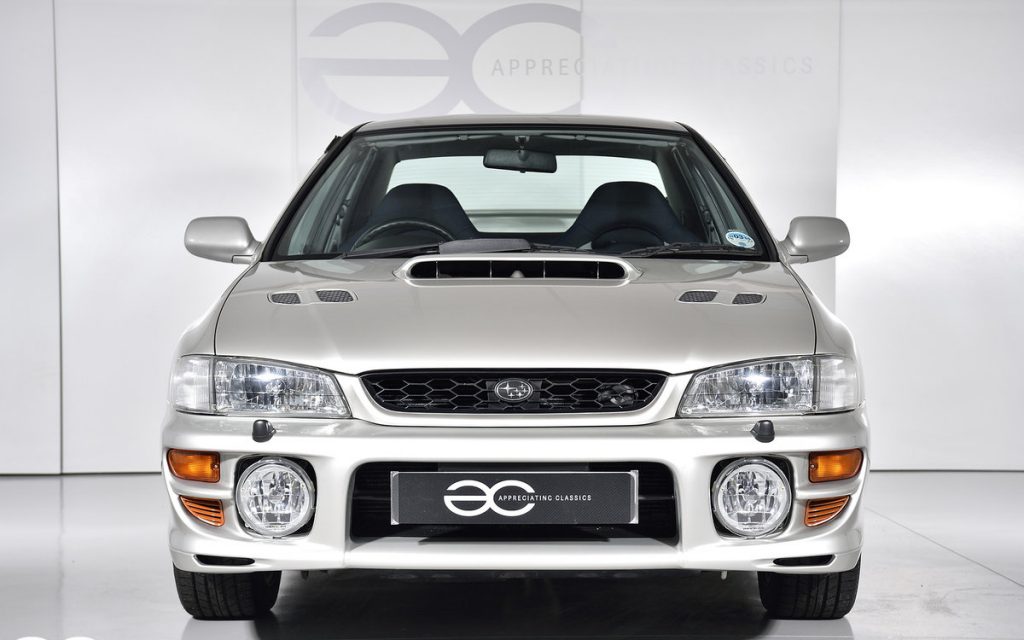 Subaru's fortunes in the UK have been a bit of a rollercoaster, rising from being a farmer's favourite to the darling of performance car fans in the 1990s and 2000s. The '93 Impreza Turbo continued the good work started by the Legacy and really put the brand on the map. It was created as a rally special, and it saw huge success in motorsport, thanks to a combination of turbo power and four-wheel drive. These qualities also made it a great car for B-road blasts in Britain. In fact, there were few cars that would have been able to keep up with a well-driven Impreza on a country road, especially if it was damp.
Since then the Impreza has become a modifier's favourite, as it is easy to tune to silly power outputs and inexpensive to buy. But now it is the unmodified cars which are becoming sought-after, with collectors especially keen on the special editions.
The RB5 is seen by many as the perfect Impreza 1 and is worth easily twice as much as a regular Turbo. But if the budget is tight, the estate versions are slightly cheaper and make a practical and exciting winter hack. Just try and find one that has had a new layer of waxoil applied underneath, as rust is an issue with Imprezas that have been used as their maker intended – some rain or shine… or fog, frost or snow.
Ford Sierra Sapphire Cosworth 4×4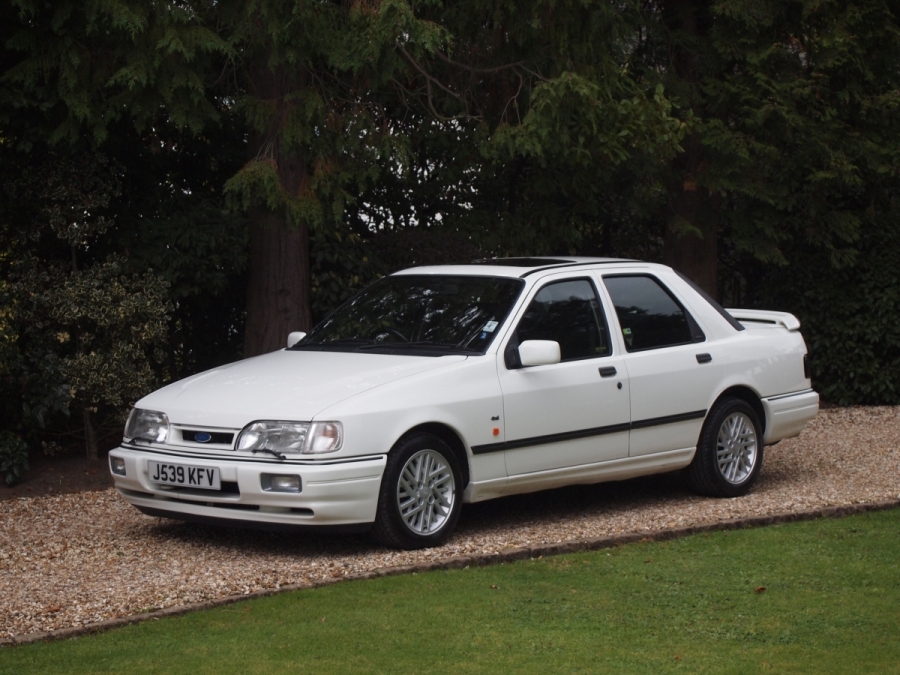 The Sierra Cosworth was a controversial car when it was new. It was built to enable Ford to compete on the racetracks and rally stages of Europe but Britain's national newspapers saw red (and a headline opportunity) and said it the 150mph machine was irresponsibly fast for a family car. Its image wasn't helped when it became a prize for thieves. Joyriders and bank robbers alike knew the Cossie was fast and capable of carrying crim's and their loot, and unfortunately it was easy to pinch, too.
The cars which weren't seized for forensic examination or burnt out were at risk of going backwards into a field, as the combination of rear-wheel-drive and a sudden turbo boost took owners by surprise. Ford fixed the field-finding tendencies with a four-wheel-drive system on the later, 1990 Sapphire 4×4 saloon which made the car more usable in greasy conditions. But they became pretty much uninsurable and values suffered.
Today they are desirable, and values of the early Sierras and especially the RS500 homologation-special can top six figures. The later Sapphires aren't as expensive, meaning a 4×4 can still be used all year round without fear of wrecking your investment nest egg.
Porsche 911 (996) Carrera 4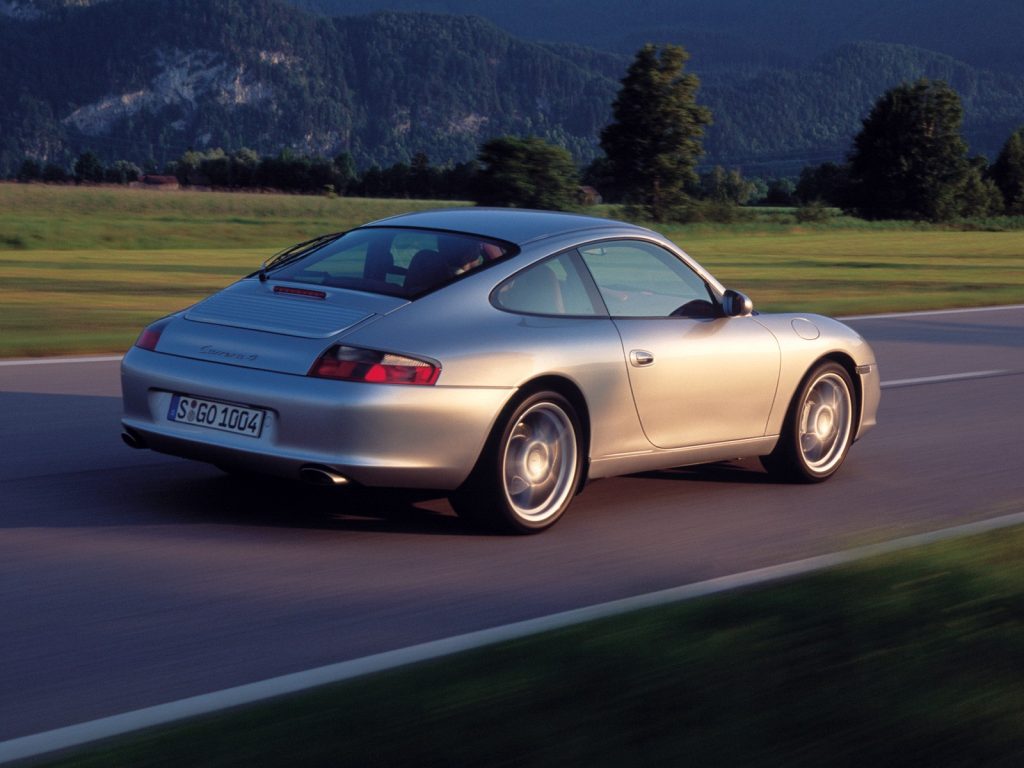 The 911 has always been an everyday sports car. A machine with as much performance and finesse as Italian exotica but the reliability, build quality and usability of something like a BMW saloon.
This makes it perfect as a winter hack, especially when the 911 in question has the four-wheel-drive system fitted to the Carrera 4. This might not be the first choice of the enthusiast but it will seem like a much better idea than a C2 when there's snow on the ground or you apply a little too much power exiting a greasy roundabout.
And at the moment, we'd argue that the 996-era 911 represents the best value for money of all of them. Its Boxster-alike looks and water-cooled engine have held down values, as have some largely exaggerated horror stories about repair bills. But on the plus side they are more comfortable, safer and are unlikely to rust unless they've been crashed and fixed on the cheap.
The other bonus of the Carrera 4, introduced from 1999, is that it's a little cheaper than the Carrera 2. Cabrios and Targas are cheaper still. Slowly but surely, word has been spreading about the 996. Get this winter warmer while you still can.
Audi TT Mk1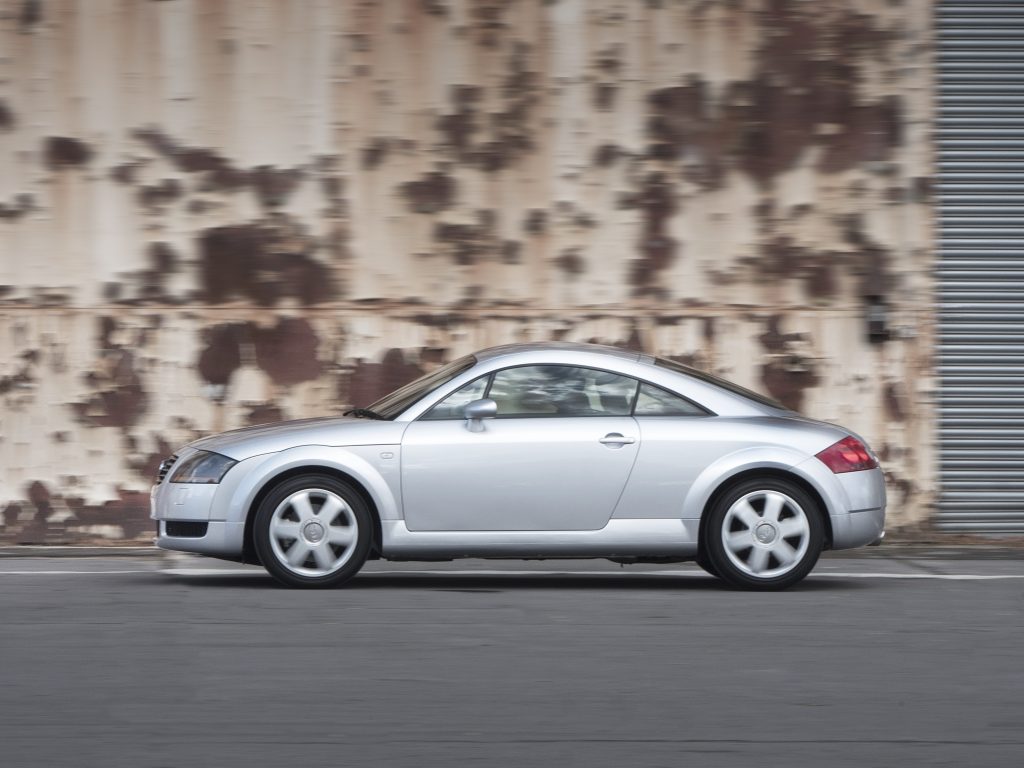 This is where any search for the best cars for winter at a bargain price should start. In 1998 the Audi TT was a sensation, with three-year waiting lists and awards galore. Britain even became the car's biggest market. Despite all that, it's now verging on banger territory. A sad and tatty TT with grazed alloys and shabby paint parked by the side of the road barely warrants a second look – unless, of course, you know a bit about the car's place in Audi's story.
So if you have a low-mile cherished car with history tucked away in the garage, we've got good news for you. Prices are rising. One dealer told us that he had bid £5,000 for a really nice 225 Coupe and assumed it would be more than enough, but the car had finally sold for nearer £7,000.
It seems buyers are finally realising that these are real modern classics: powerful, well built and as easy on the eye as they were when new. All of the earliest cars have quattro four-wheel-drive too, so are perfect for winter driving duties – only later was a cheaper, low power front-drive option added.
The 225s are the most desirable, but the 180s (easily identified by having a single tailpipe) are better value and still exciting enough. Be careful though – a car which hasn't been maintained will become expensively needy, and the cost of repairs will soon outweigh the value of a tatty car. So consider the very best you can afford and keep searching for bargains – not everyone has realised the TT is going places.
Volkswagen Golf R32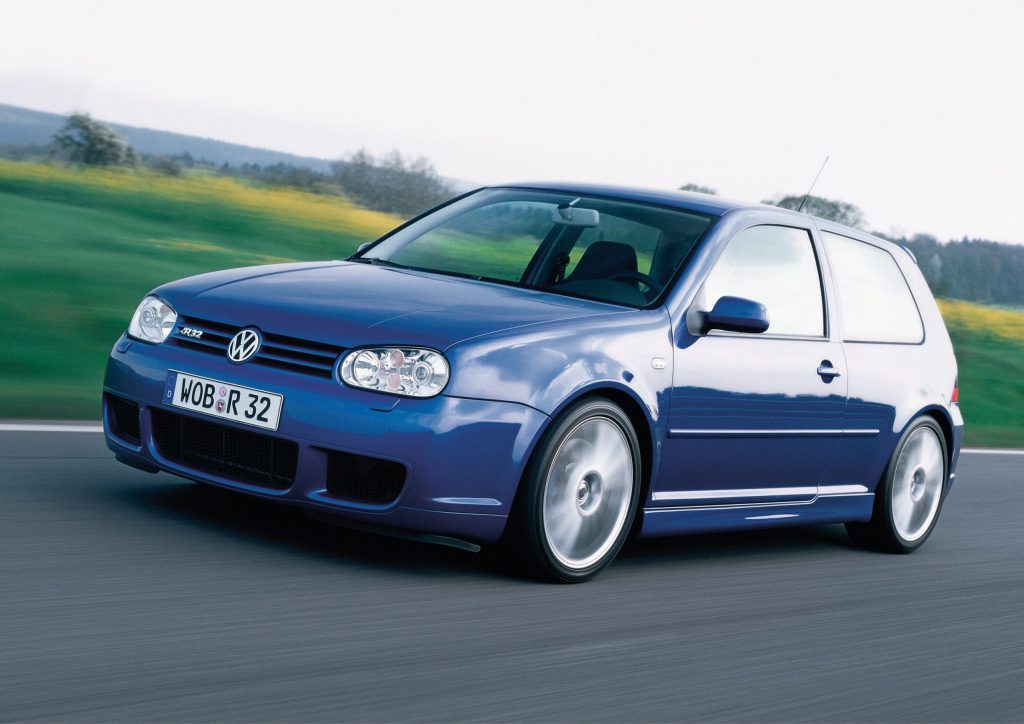 An old, sporty Volkswagen is usually a magnet for enthusiasts and the prices of cars like the classic Golf GTI reflect this. But the Mk4 Golf GTi is something of an exception. Lacklustre engines and stodgy handling mean that it is one of the least-loved GTIs and examples can be picked up for less than £1,000.
But there is a sporty version of the Mk4 which is an entirely different proposition. The 2002 R32 used a 3.2-litre V6 with 237bhp, compared to the early GTI's weedy 150bhp. It also added four-wheel drive and – in a first for VW – a DSG gearbox option. The suspension was given a thorough revamp too, helping it handle like a proper hot hatch.
The result was a fast, fun and usable car that was a more grown-up alternative to a Subaru Impreza or Mitsubishi Lancer Evo. The interior in particular was a cut above the Japanese competition, even if the driving experience wasn't quite as thrilling. Only 500 were sold in the UK, which makes it a real rarity and prices reflect this. You'll need £10,000-plus to buy a respectable one today, but you're unlikely to lose money.