Price: £2500-£3500 (auction estimate)
Mileage: 14,200
Condition: "It had been a long and cold journey, the wind biting at our fingers and stinging our cheeks. Nevertheless we trudged on, a light in the distance keeping up our spirits. Mercifully the door was still open as we approached. Walking inside, we picked up a small leaflet from the shelf, and opened it. With heavy hearts, we saw Quentin Willson staring back at us. Below, a caption telling us the Škoda 120L we'd left all those miles ago was worth less than that nearby bottle of Babička."
Seller: Manor Park Classics
In the days before such things were rigorously costed out of existence, car magazines would often come with separate supplements, from special reports on upcoming new models to road test yearbooks and end-of-year extravaganzas.
How much is your car to insure? Find out in four easy steps.
Get a quote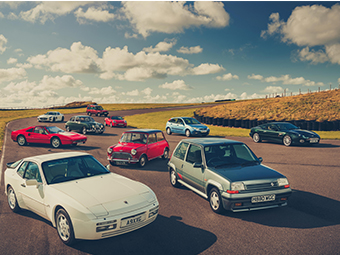 A favourite was the used car supplement, full of shrewd purchases and buyer's tips and, one suspects, produced in a separate supplement largely to attract a different sort of client and advertiser to the world of bargain-basement motoring.
Around the late '90s or early 2000s these used car booklets were a favourite of Top Gear magazine in particular, with advice from the likes of Quentin Willson and Dominic Littlewood. And in one of them, I distinctly remember that the going market value of a Škoda Estelle, like the one you see here, was £5.
That's right, a fiver. For a car. This was in the days well before the scrappage scheme remember, and while the general quality of used cars on offer was a lot lower than it was today, so were the prices.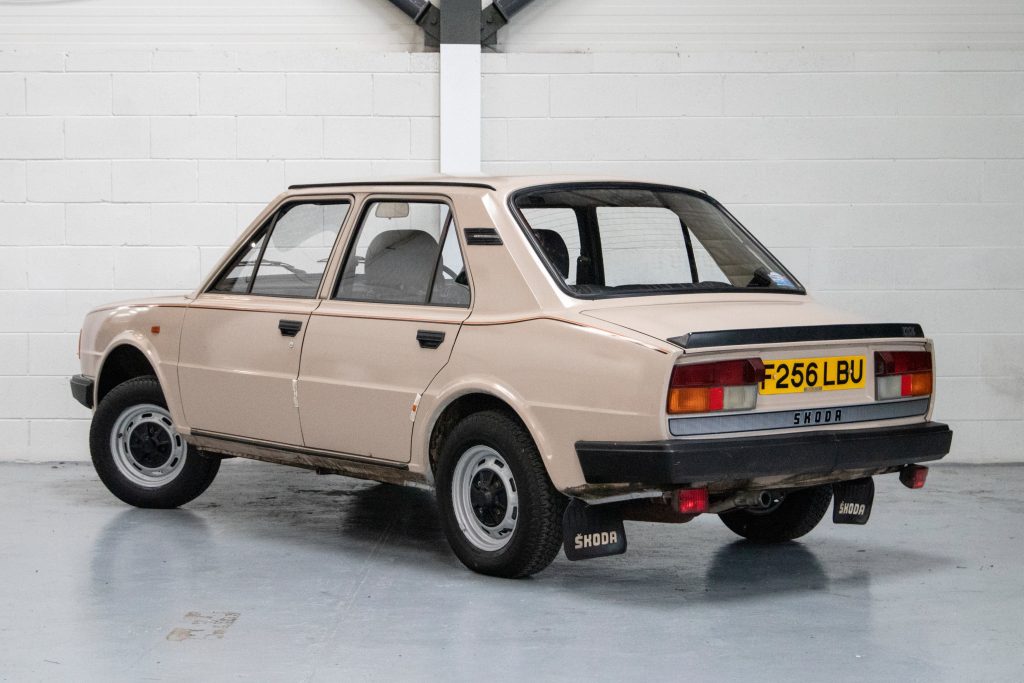 By the early 2000s there was already a steady stream of genuinely good used cars on the market – most manufacturers had spent the past decade and a half really getting their act together with quality and reliability – and unloved vehicles of the old Eastern Bloc were about as undesirable as it got. An Estelle might have cost a couple of pints of beer at the time, but you'd have paid little more for a Lada Riva or however many FSO Polonez still remained.
They were not, it has to be said, bad cars. An update of the earlier Škoda 100 and 110, and with rear-engined running gear distantly related to the Renault 8, the Estelle was certainly unusual next to the contemporary front-engined, front-wheel drive standard, but they were sturdy and offered spectacular value for money. While a 1.1-litre Ford Escort Popular would set you back £4363 in 1985, a 1.2-litre Škoda 120L SE – the fancy model! – was just £3299, with such niceties as a tachometer, alloy wheels, and according to Car magazine, "a tool kit that would have done justice to a Boeing 747".
The reason Car was testing the Estelle was to determine whether it was quite as atrocious as the reputation which preceded it. To find out, the magazine lined up the Czech saloon against a Citroen 2CV, a Lada Riva 1500GLS, and a Reliant Rialto – cars that were looked down upon by some in their day.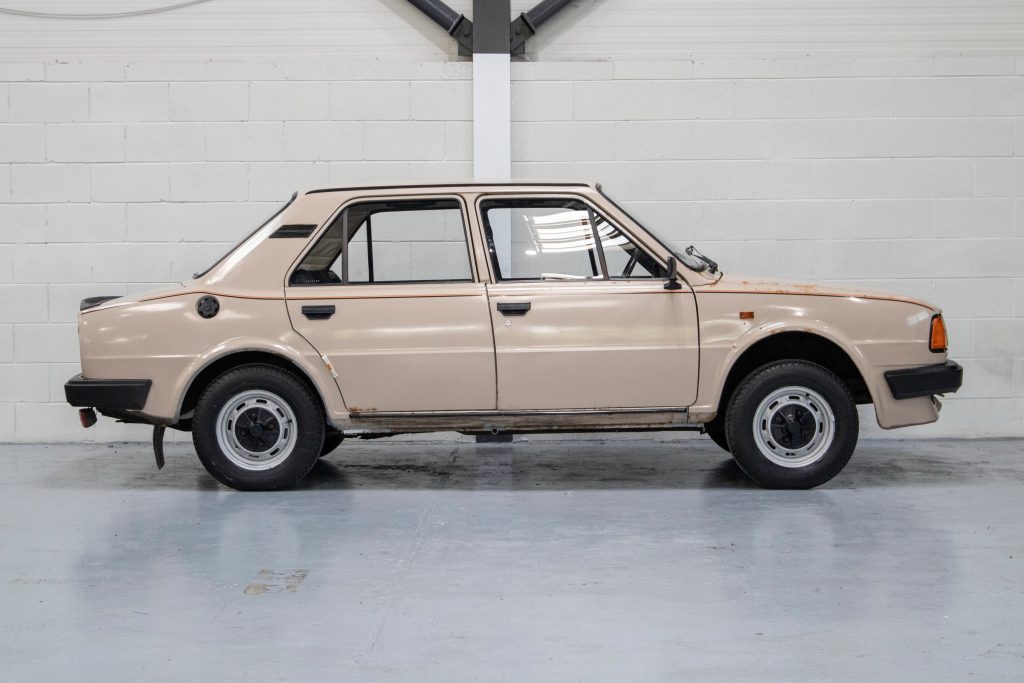 The Rialto did not come through unscathed, the author suggesting it was "a rolling argument for the fact that [cars] are better off with four wheels". The Riva was declared "honest and boring", and the 2CV got a positive "interesting" verdict. The Škoda though shook off Car's prior 'Good, Bad and Ugly' verdict that it was "very possibly the worst new car sold in Britain" and redeemed itself as a vehicle with "many good points" – a proclivity for oversteer in extremis aside.
Whether you consider this redemption worth £2500-£3500, as estimated for the 1989 Škoda 120L going to auction with Manor Park Classics on November 20, is somewhat up to you. Particularly, as both the photos and the listing confirm, it could do with some work before it's fighting fit.
It was last running in 2004, and that beige bodywork is slowly turning orange so both will need attention. If it had cost you a fiver that might not be a problem, but you could get a lot more beer and crisps for a couple of grand. More positively, it's only done around 14,000 miles, includes that tool kit that Car raved about, and even has its original bill of sale.
It's also a car to attract admiring glances at next year's Festival of the Unexceptional. Pre-Volkswagen Škodas (and even a few post-VW ones) possess many of the qualities, including a slighty downtrodden image, that make British favourites like the Allegro and Maestro such strong unexceptional contenders. You can't put a price on that.
But if you could, it'd probably be more than £5.
Read more
Bad rep-utation: 7 company cars from the Festival of the Unexceptional
Top ten cars from behind the Iron Curtain
Unexceptional Classifieds: Volkswagen Passat GL5