The current generation Fiat Panda 4×4 is one tough nut. With us since 2013, it's getting on a bit but the small, economical, leave-no-man-or-woman-behind car is the four-wheel-drive equivalent of a New Forest pony, ducking down filthy rural lanes, fitting into impossibly tight parking bays on village highstreets and getting horsey types to the stables before sunrise, even when it's the depths of winter and the road is freshly-laid blanket of snow.
When it was launched, I spent a week with the MkIII Panda 4×4, which for most motoring hacks would be plenty of time to make an assessment of the car's merits. But I wanted to go one step further. I wanted to find out what it was really made of. Oh, and I wanted to race it off-road against a tank.
So naturally, that's what I did.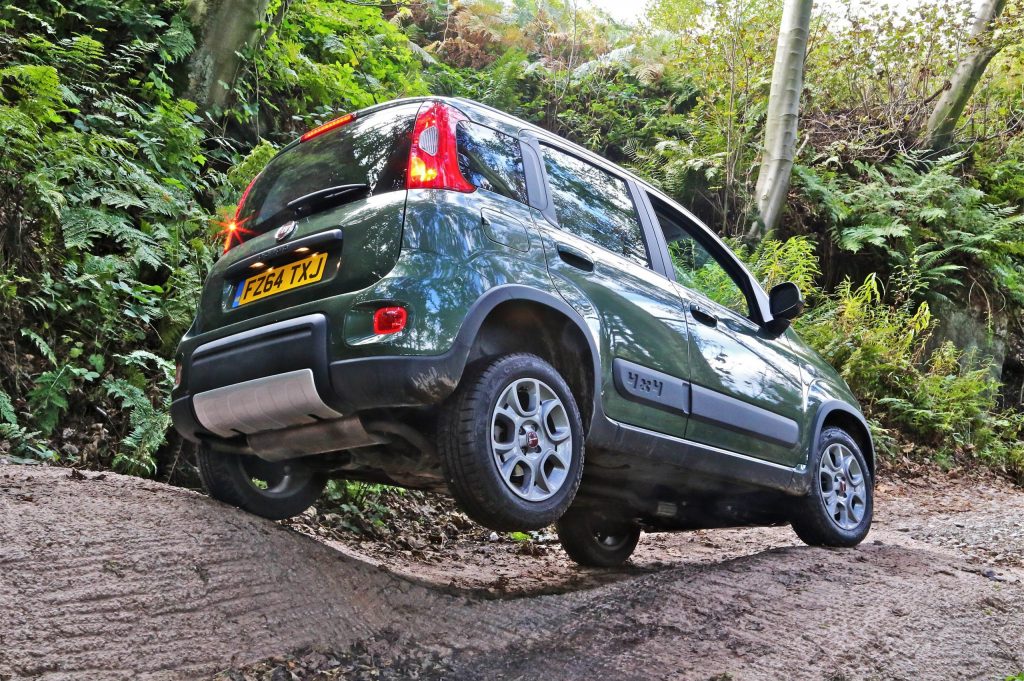 Panda and I powered away from the South East, swinging a right at Leeds, passing through York, and finally ending up at the picture-postcard coastal setting of Robin Hood's Bay. With its little 1.3-litre Multijet diesel engine hauling along nicely, using little fuel and the part-time four-wheel drive system untroubled by A roads and motorways, it was stable, quiet and comfortable – and a perfect display of how far things had come since the days of the original Panda 4×4, in 1983.
Throughout the cabin, the 'squircle' design theme could be seen everywhere. From the seat trim to the patterns stamped into the door trims, the switchgear to the steering wheel boss, the square-meets-circle vibe was there to pick up on the third generation Panda's cuddly design language.
How much is your car to insure? Find out in four easy steps.
Get a quote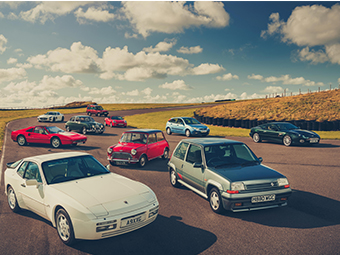 There were less cuddly bits where the eye couldn't see. Fiat's engineers upgraded the suspension, with an independent MacPherson strut arrangement at the front, complete with additional bodyshell connection points and beefed up shock absorber mounts. At the back, the trailing arm set-up was binned in favour of a torsion-beam layout with bigger bushes, and the whole lot sat 47mm higher from the road surface, improving approach and departure angles for those that wanted to put the reinforced steel sump guard to the test.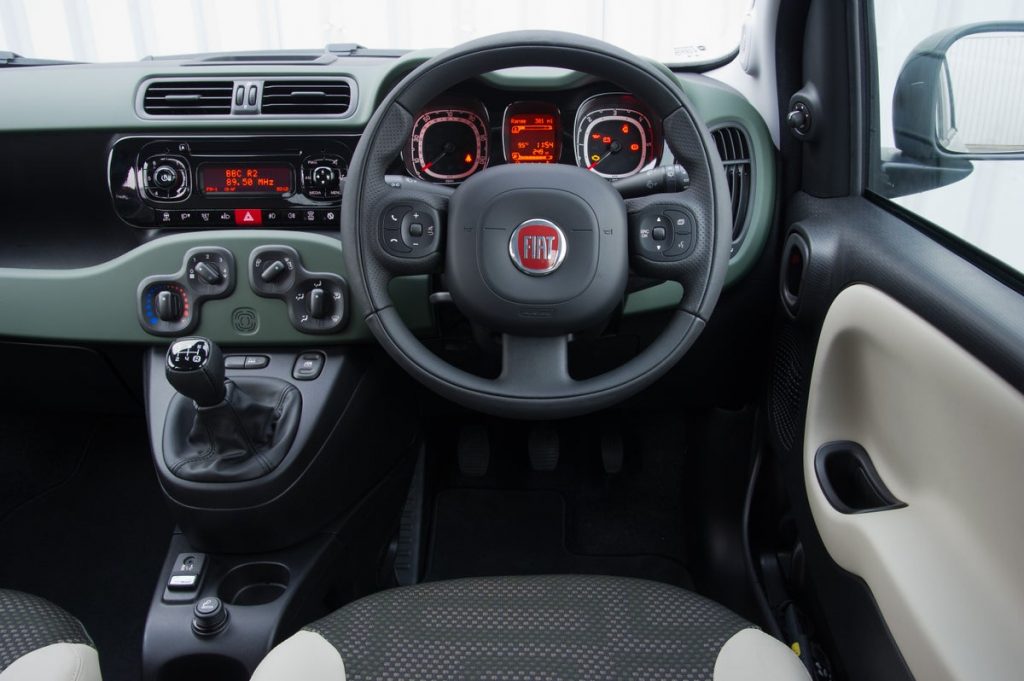 As for drive, a torque-on-demand drive system featured two differentials and an electronically controlled coupling, channelling torque front-to-back and side-to-side, so that the pluckiest of Pandas could send drive to whichever tyres have the most traction. And down by the gearstick was a button to activate what Fiat called an electronic locking differential system, which effectively put the stability control system on red alert, ready to minimise wasteful wheelspin. Throw in a set of mud and snow tyres as standard, and you had all the ingredients needed to keep on trucking when the going gets tough.
At Robin Hood's Bay, outside Whitby, the Panda proved it was more than the sum of its parts, skipping around a filthy-muddy, rising-falling, off-road coarse at the North Yorkshire Off-Road Centre like a hare on the run from the fox.
It refused to beach in the ruts, scrabbled up gulp-inducing climbs and held its nerve down drops severe enough to lift the rear wheels from the ground, despite lacking a low-ratio gearbox. (Fiat had tried to counter this, for the TwinAir petrol model, fitting a six-speed manual 'box with a shorter ratio for first gear in place of the diesel's five-speed.)
In short, it did everything any sane owner would dare to ask of their car.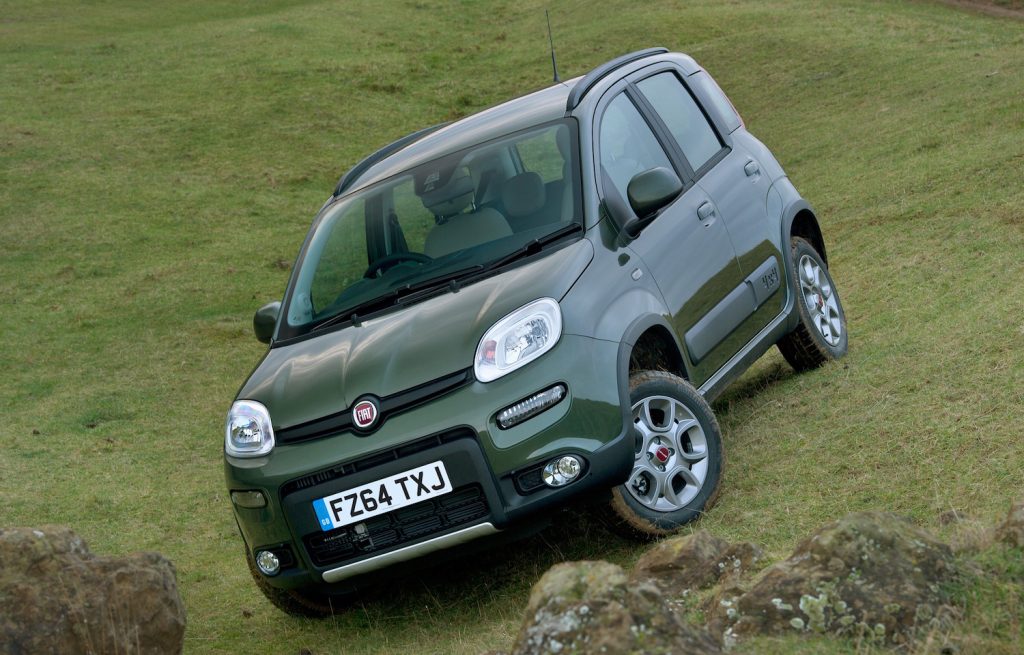 Then I raced the tank. And things got a little carried away. Keen to prove that Panda power would win the day, I added extra speed here and there, and the Fiat took some big hits down below. It emerged victorious, but also accompanied by an ominous new sound that suggested all was not well.
Sure enough, the Panda 4×4 had taken a beating. Its sump guard had been bent against the exhaust and was causing the most terrible resonance when driving. A trip to a local workshop had it removed in a minute, the distorted sump guard – which had done its job – went in the boot and the plucky Panda took yours truly home without missing a beat.
I'm not alone in singing the praises of this frugal but feisty little car. A friend with all manner of lovely cars, from V12 Ferraris to RS Porsches, with a GR Yaris and AMG Merc in the mix, also owns a current Panda 4×4 and refuses to let it go.
It's a car that fulfils its brief and then some, while transcending snobbism and social class in the process.
The '80s Panda 4x4s are sought after today. So much so, get carried away and you could pay £10,000 to own one. A nice MkIII will be half as much, is almost as charming and it's a whole lot more useable too. Especially if you need to race a tank.
Read more
Future Classic: Renault Avantime
Future Classic: Volkswagen Lupo GTI
What fuel crisis? 10 fuel-sipping classics to keep you moving