Have you heard about the chap who converts BMW's scintillating M3 CSL, the lighter, sharper, more powerful version of the M3 E46, from an SMG flappy-paddle transmission to a good-old-fashioned manual gearbox?
I like the thought of this. But not in the way you may be imagining.
It amuses me that someone would spend a small fortune on a car that's well documented for having a frustrating, automated manual transmission, and then go and spend a smaller small fortune replacing it all.
Yes, an M3 CSL with a stick that is stirred by your left hand and clutch pedal that requires a well-timed shove of your left foot would be a jolly nice thing indeed. Especially on one of those never-ending stretching of alpine roads, like the Col de Turini, where the naughty sound of that engine, amplified by the race-style carbon airbox, bounces off the mountainside and echoes off tunnel walls, filling the cabin with a six-cylinder symphony as you work up and down the gears.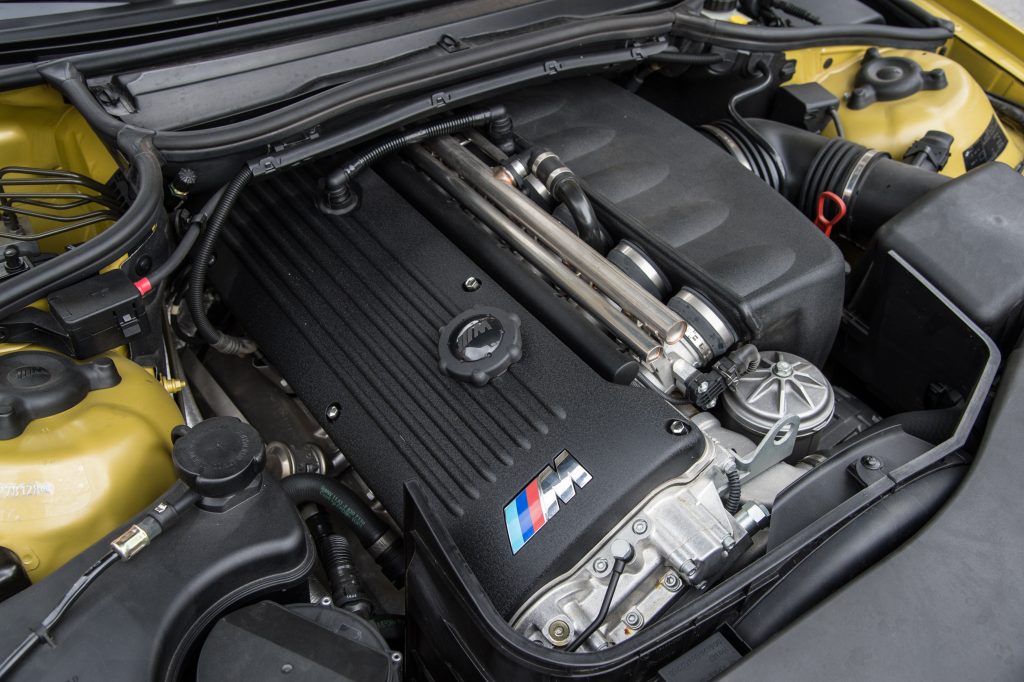 You'd probably end up with blisters on the palm of your hand from working that lever just so you could play through the engine's full repertoire time and time again.
However, you can do that in a regular M3. I know what you're thinking: it doesn't sound as thrilling. And you'd be right. I've driven both models, many times, over the years, and I'd say the standard M3 is probably 90 per cent as aurally absorbing as the CSL. It's special, but not special.
But here's the rub. The standard car is less than a third of the price. Judged by the ads on Piston Heads at the time of writing, a nice CSL is probably in the region of £70,000. A tidy M3 is around £20,000.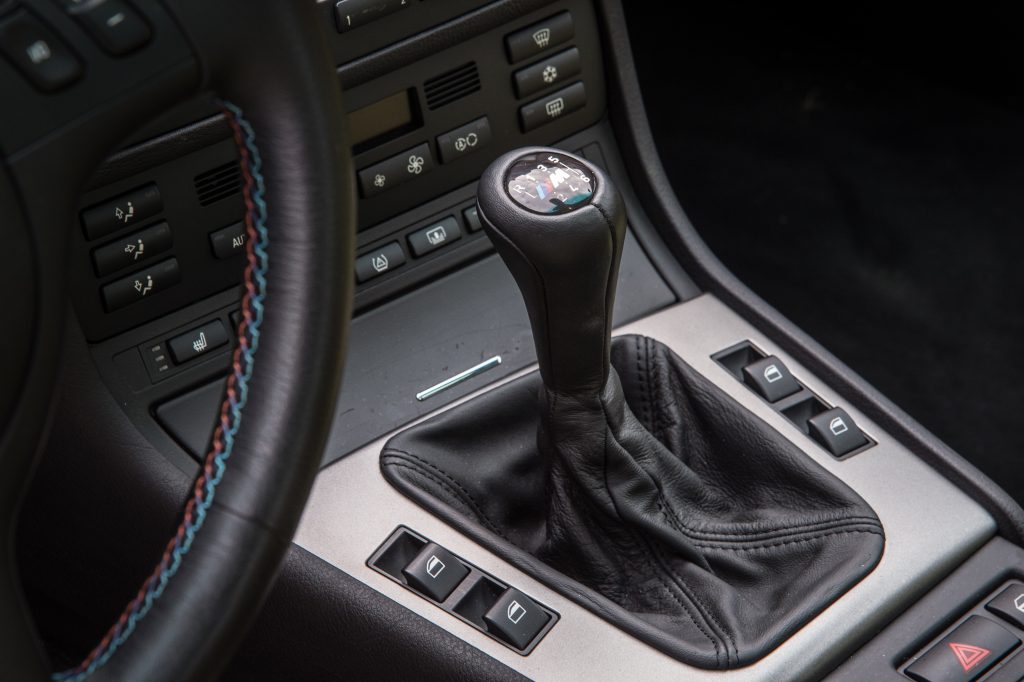 What's more, you don't have to hand over a suitcase full of cash (okay, a bank transfer or credit card payment will suffice) to have the original SMG system's electro-hydraulic actuator, console-mounted selector and steering-column mounted paddles removed and replaced with a traditional gearstick and clutch pedal arrangement.
There's so much more to the M3 E46 than that, though.
The BMW Motorsport 3.2-litre, straight-six S54 engine is held aloft as something of a masterpiece, a highpoint amongst the highlights of BMW's engine family. With no turbocharger in sight, it develops 338bhp at 7900rpm and 269Ib ft at 5000rpm, and makes the flat-six of a contemporary Porsche 911 (996) sound underwhelming, frankly.
Then there's the chassis. A classic front-engined, rear-wheel drive set up is always a surefire recipe for fun, assuming engineers have done their job properly. And in the case of the M3 E46, the engineers have. It takes a little while and the right stretch of road to scratch beneath the surface, but when the M3 shows its depth of ability you'll be staggered.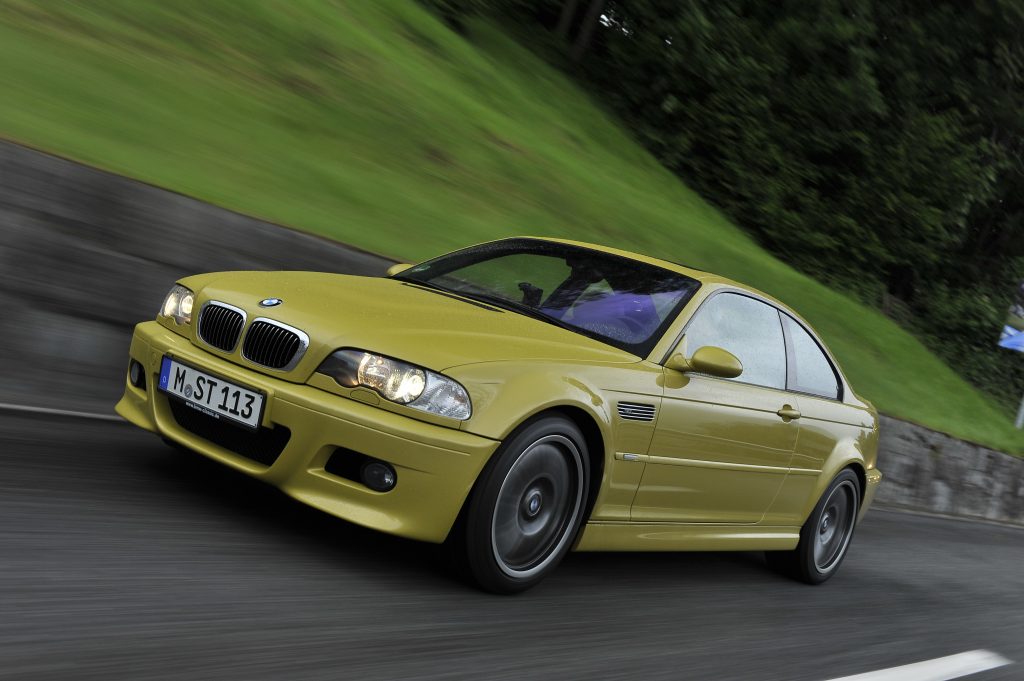 Once the suspension has settled – it's a circa 1500 kilo car, designed to be useable in all environments and not just the race track, so a little patience is required – you'll discover a chassis that offers poise and powerslides in equal measure.
And unlike a CSL, you could comfortably picture yourself in retirement, driving with your partner to north to explore Scotland, or down to the Channel and on to the South of France, confident in the knowledge that it will take any grand tour in its stride, unlike a CSL that will leave a driver feeling as weary as the morning after a stag or hen do.
At this point, collectors will point out that the CSL was limited in numbers, with around 540 sold in the UK, versus more than 12,000 manual, right-hand drive M3s. But the market is waking up to the all-round brilliance of the regular model, values have been creeping up and nice examples are getting harder and harder to find.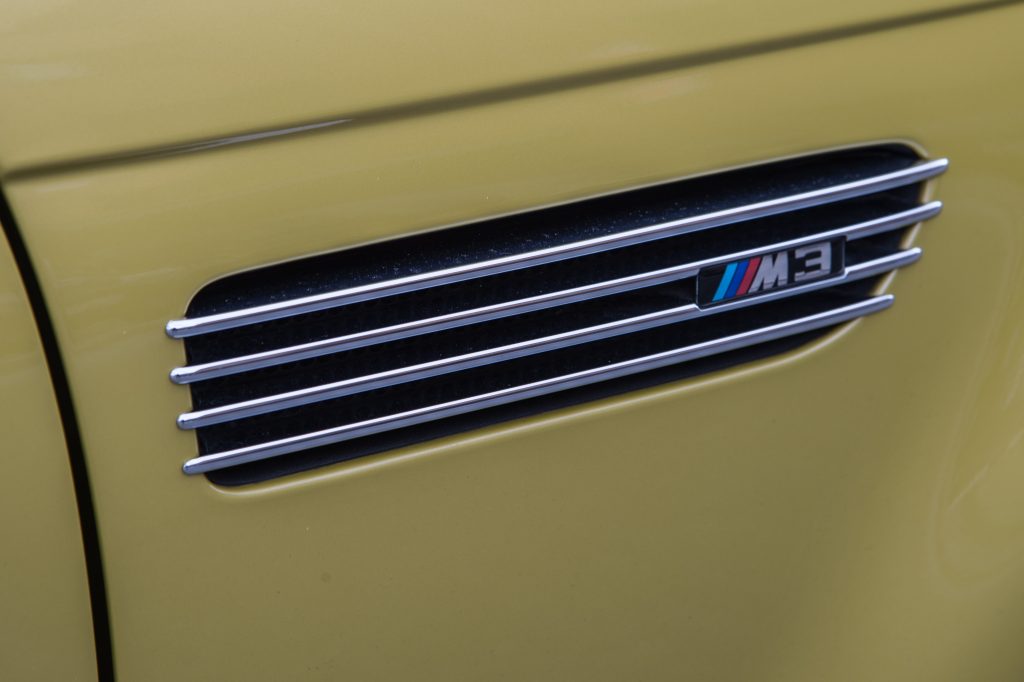 I know this, because I bought an M3, in manual, coupé, non-sunroof configuration, and with 71,000 miles on the clock, for £13,250, in the summer of 2019. Looking at prices now, the same car would cost me – or you – at least £20,000.
This I tell you not because I care about what it's worth – I'm keeping it well into my retirement then handing it over to my children, assuming they'll be receptive to such things in another couple of decades – but because you shouldn't miss out on one of the greatest BMW M cars of all time.
In Evo magazine's 2001 Car of the Year, the M3 was only beaten to the winning position by a £231,000 Pagani Zonda C12 S. Along the way, it saw off the Lamborghini Murcielago, TVR Tamora, Porsche 911 Carrera, Lotus Elise S2, Aston Martin Vanquish, Ruf R Turbo and Mitsubishi Evo VII, amongst others. The conclusion: 'For the money the M3 is unbeatable.'
It still is. But not for much longer.
Don't say I didn't warn you.
Read more
Future classic: BMW M2 Competition
Future classic: Ford Focus RS (Mk1)
Future Classic: Bentley Continental GT