Can it really be nine years ago that the BMW i3 first wowed us with its technical wizardry, green credentials and boutique vibe?
In the summer of 2013, BMW invited a number of journalists – yours truly included – to an airbase at Fürstenfeldbruck, just outside Munich, where we'd get the chance to learn more about the new i3 electric car and drive a number of prototypes in a range of tests.
How much is your car to insure? Find out in four easy steps.
Get a quote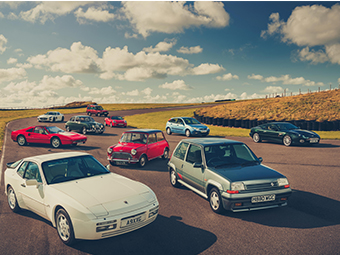 This being Germany, and this being BMW, it was organised with typical efficiency, where we'd glide from one workshop to another, put in front of – or indeed in the seat alongside – the designers, engineers and project leaders who'd spent the last six years or so getting to this point.
The pitch was simple. The i3 was a car born into the age of the megacity. Indeed, before BMW arrived at its i sub-brand, the company had referred to the small car project as the Megacity concept. BMW knew something of the habits of people living in urban areas after conducting all manner of research since 2007, and going on to hold practical trials from 2009 that (in the UK) saw 40 drivers handed a Mini E prototype, in the Oxford area, given a charging point at home and have their usage monitored and analysed by Oxford Brookes University, with the aim of improving the infrastructure to suit the demands of electric car users.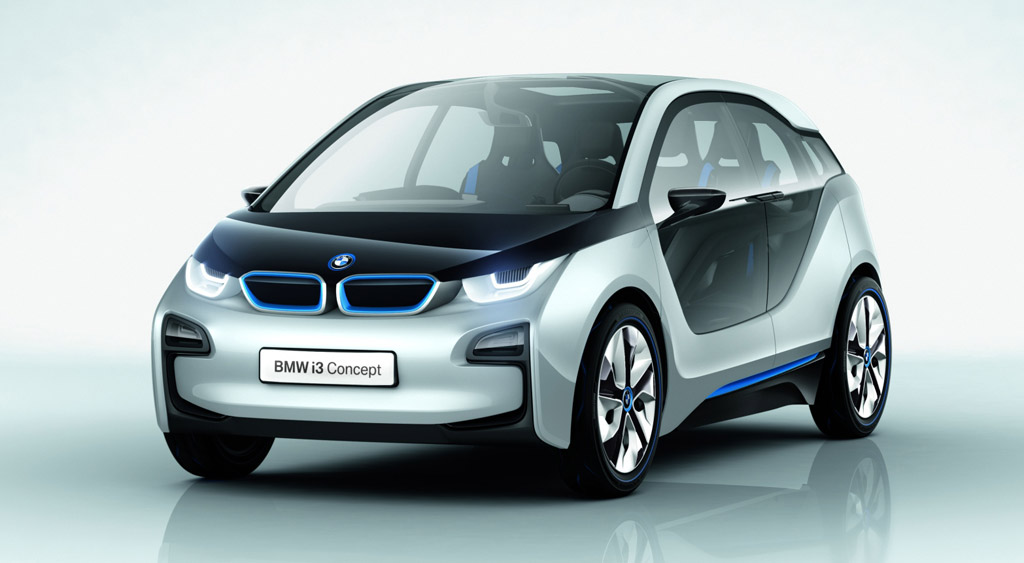 The i3 Concept was revealed in July, 2011, and the production car followed in its oh-so-skinny tyretracks that September. There was much to admire. The brains behind its development had come to appreciate that to make a truly efficient car required a radical rethink of the construction, size, and footprint. It also called for the entire supply chain, factories and materials to be factored into the environmental impact of any car that wished to be the new steed for a growing generation of green knights.
By using carbon fibre-reinforced plastic and honeycomb structures, the engineers were able to create a light, strong and safe car. Its 1195kg kerbweight was impressive for an EV, and by placing the electric motor lower down in the rear axle, the battery could be positioned beneath the seats while the front of the vehicle was freed up to provide outstanding crash protection for the size of car.
During the drive of the prototype, many of the tests were chosen to reflect the spritely performance, direct steering, agile responses and – neatest of all – a turning circle that would catch a London cabbie's attention.
Sure enough, it did feel nippy off the mark, hitting 37mph in 3.8 seconds and 62mph in 7.2. The steering was much more direct than one would expect. The 50/50 weight distribution, low centre of gravity and rear-wheel drive set-up gave it an agility that was like nothing else – forget about feeling lighter on its feet that a Mercedes A-Class, Audi A2 or any other people carrier or small SUV; it was more agile that a GTI.
The range was modest, to begin with at least. Officially, the 22kWh lithium-ion battery gave it the ability to travel 118 miles between charges, but BMW admitted this would be more like 100 miles in good conditions and 80 miles in winter use. But there was an ace up its sleeve. A version of the 650cc two-cylinder petrol engine used in the company's CT650 GT maxi-scooter, with a 9.0-litre petrol tank, would also be available in a range-extender version, generating current to maintain battery charge and boosting the potential range to around 180 miles.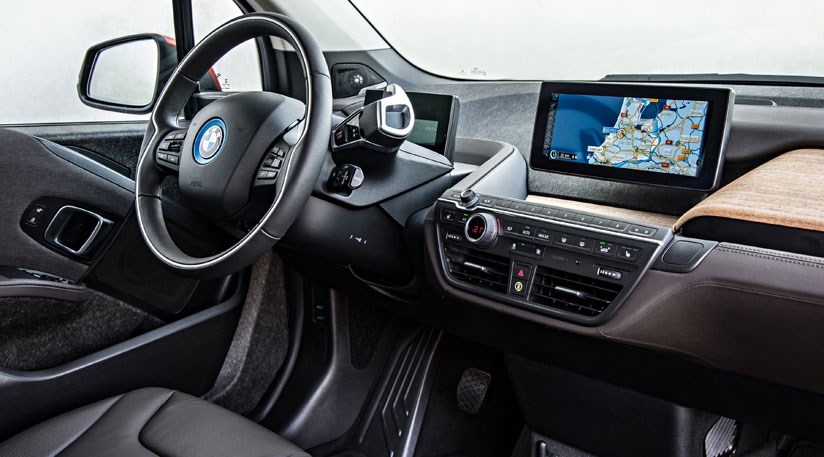 It was all jolly clever. But there was more. The interior was a design masterclass. Its packaging, ambience and quality were – and still are – unlike anything else on the road. BMW had come up with something that felt genuinely fresh and trend-setting. Its dual screens, drive controller set next to the steering wheel and lounge-like layout combined with the coach doors and panoramic view of the road to make it feel very special indeed. Even cynics would be wowed by the i3 once they climbed aboard and took it all in. As for owners, they could feel smug in the knowledge that it used materials such as kenaf plant fibre and unbleached eucalyptus wood from sustainable forests. BMW claimed more than 80 per cent of the visible surfaces were made from recycled materials or renewable resources
Unlike other cars that have attempted to innovate (mentioning no names, Mercedes A-Class) the i3 never tripped up on the road. And as battery technology improved, and customer feedback encouraged greater driving range, the i3 got better and better over the years.
And now it's coming to the end of its life. BMW has confirmed that the final i3s will roll out of its Leipzig factory in July – even as sales continue to flourish. But that's okay. Because the i3 has done for BMW what it set out to do. It is hard to think of a more significant car in BMW's history that has taught it so much at a time of such change.
If you are attracted by clever engineering, expressive design and a different driving experience, the i3 makes a compelling case for itself as a slightly leftfield collectible car.
While the current used car market and demand for all things electric means there's no such thing as a bargain when shopping for an i3, you can find plenty of those early examples priced from £13,000.
However, you'll face the choice of whether to pick the pure electric version or the more popular ranger-extender (which was dropped from late 2018). Have the courage of your convictions and plump for the purest example of the car that was part of a modest revolution.
Read more
What nobody tells you when you buy an electric car
How will Britain's boutique car makers survive the EV revolution?
7 daring BMW '90s concepts that could have started something new