They say you should never meet your heroes. I say you should never drive them, either.
The disappointment can be crushing, not to mention expensive. Or to put it another way, in car terms, one man's meat and two veg' is another chap's airline pretzel snack.
As a car enthusiast, you'll know as well as me that certain cars gain a cult-like status, revered by motoring writers, owners and the legions that read their verdicts or hang on their every word over a pint and packet of pork scratchings down at The Queen's Head.
How much is your car to insure? Find out in four easy steps.
Get a quote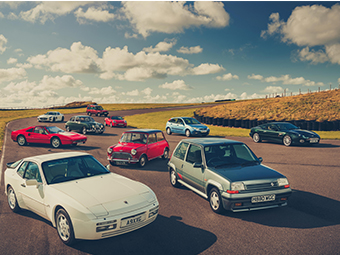 So permit me to bare my soul – and let you know that just because a car gains some sort of hero status, it doesn't mean that everyone is right, or that it's going to be right for you. It certainly wasn't right for me.
Here then is a tale of the Emperor's new clothes, and a warning that everyone should drive a car before they buy it. (Although I don't think it would have made much difference, because I refused to see the reality of my situation.)
And this story has got nothing to do with buying a wrong 'un, either. No, I bought the very best example that I could find, one of the most expensive on the market with provenance aplenty and even a couple of concours trophies.
I know this is confession is dragging on, but getting to the point is still painful. Time to spit it out: The car I should never have bought, was a BMW M3 – an E30. Yes, that M3.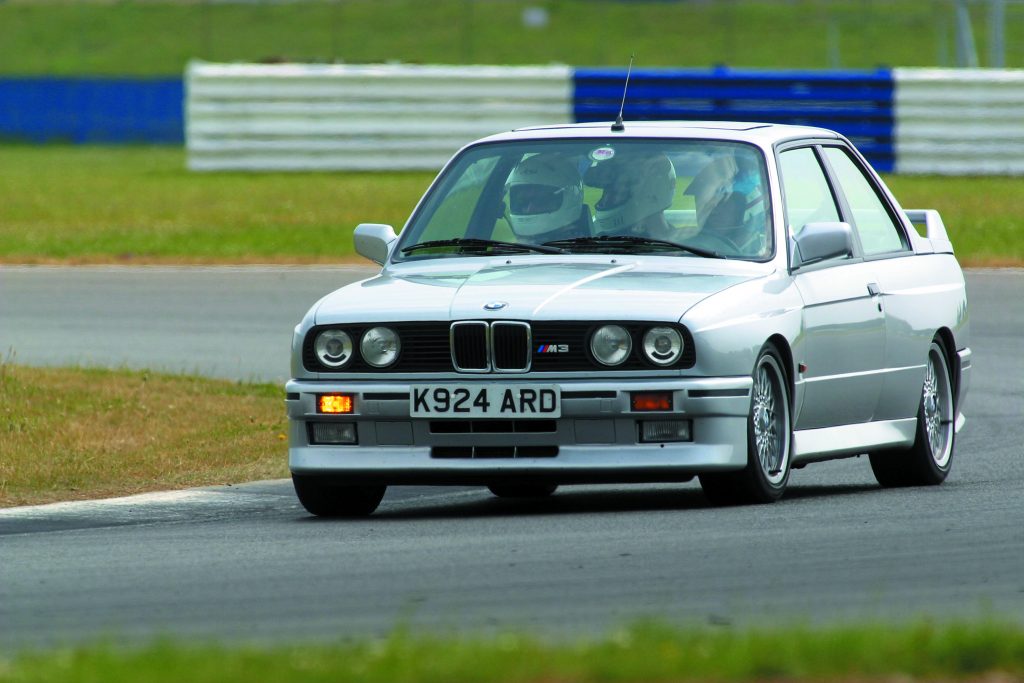 So how did I get myself into this mess? Well, rewind to 2002 and I was driving the Editor's seat at Circuit Driver, a monthly magazine dedicated to the track day scene. Prior to that I'd spent most of my career at Cars and Car Conversions, driving an exclusive diet of performance cars and track-tuned machinery. Despite that, I'd never driven an E30 M3, but that didn't stop me from lusting after one, and they were a popular car in the track day scene too. To my mind, it seemed like just the sort of thing that I should be seen behind the wheel of.
As the homework began I soon found myself hopelessly hooked by the whole homologation, touring car vibe that surrounded the E30 M3, not to mention is sparring partners, the Mercedes 190E 2.3 and 2.5 16, as well as the Ford Sierra Cosworth. I would be Roberto Ravaglia or Steve Soper at the wheel of a true homologation hero, drifting around the outside of my rivals at Brand Hatch's Paddock Hill Bend or outbraking them at the bottom of Craner Curves around Donington Park.
I put the word out that I was looking for the best M3 that my £10,000 would get me. Don't laugh. Back in 2002, such a sum of money was the top of the market for such a car. Today, as the Hagerty Price Guide will show you, a concours example of the standard, 2.3-litre M3 would cost you more than £70,000. It didn't take long, either, before a super late example popped up. On a K registration plate, making it a very late (1992) example, it was an ex-BMW UK dealer demonstrator and had been used on BMW driver days, before being sold to the Chairman of the BMW Owner's Club, who lavished love and attention on it – with a couple of concours trophies to prove it.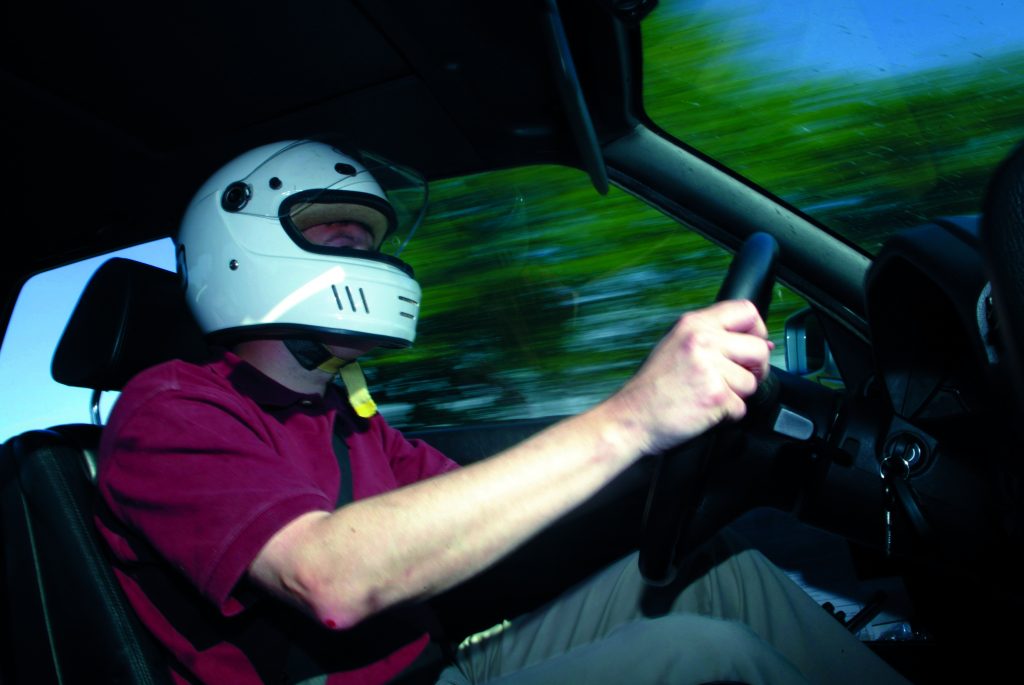 In silver, this was the one. There was an extensive picture and history file to illustrate its past, plus the glowing testimony from others on the E30 M3 scene: "Buy it before I do," was the general advice. So, I did, sight unseen and undriven. What could possibly go wrong? I, mean, c'mon, it's an M3 for heaven's sake. Again, that M3.
The excitement was unbearable. For weeks, 'the M3 deal' was the only topic of conversation with colleagues in the office. I got the cash together, hopped on a train and went to pick it up from the outskirts of Birmingham. On face value, it was absolutely spot on. I couldn't fault it, worth every penny, a bargain if anything.
But the M3 and I didn't hit it off. At first, I tried to push any nagging doubts to the back of my mind. I did a few track days in it, took it to the Nürburgring, where it was impressive, and generally tried to fall for one of the greatest rear-drive chassis of them all. And in theory, mine should have been greater still, because it had a Schnitzer suspension kit and polyurethane suspension bushes all round. And on the track, it was, indeed, good.
But on the road… Oh, on the road it was hateful.
This disturbed me. So during an event at Lotus's Hethel track, I handed it over one of the Lotus chassis engineers, who was writing for Circuit Driver magazine on all things handling. He did a few laps in it, sort of shrugged his shoulders, and then opined that the best front-engined rear-wheel drive machine he'd ever driven was the Porsche 968 Club Sport. Which, for the avoidance of doubt, is not the same as the BMW M3 E30.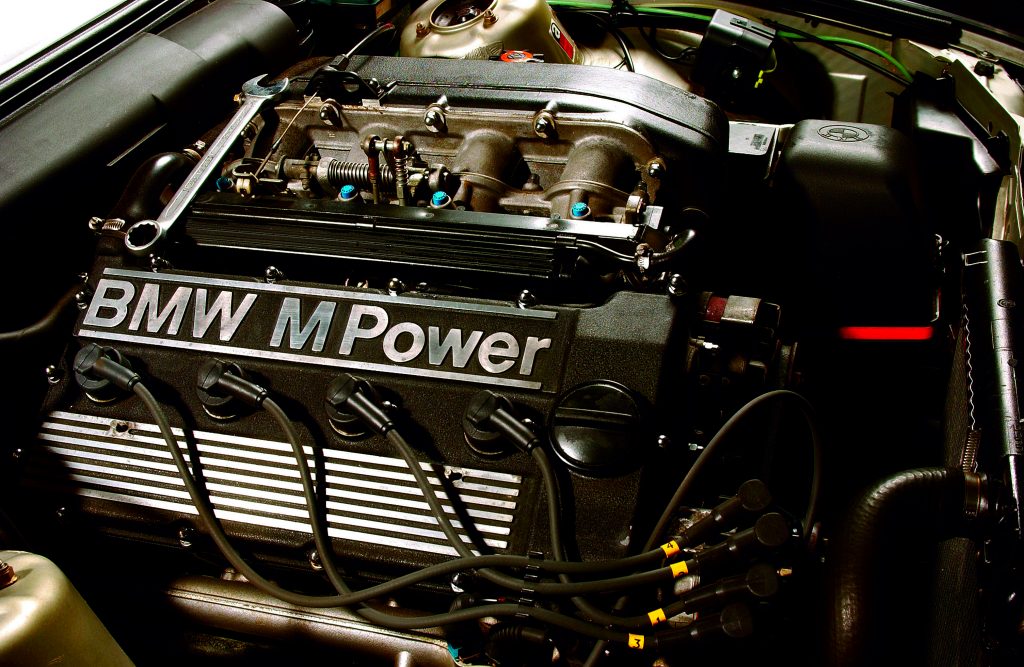 But perhaps the biggest disappointment – for me – was the engine. It looked magnificent, with a black crackle-finish cam cover with 'M-Power' carved into it, but its actual performance was lacking. Despite boasting more than 200bhp, actually getting at its oomph meant climbing the peaks of the power curve, but usually not getting beyond base camp. Power delivery was flat, dull and uninspiring. Again, that's not such a problem on a race track, where you can keep an engine buzzing along, but it's a pain on the road.
Something with 2.3-litres – biggish for a 4-cylinder engine – should have produced more shove/torque. Apparently not, and the figures did rather bear it out: 177lbs/ft at 4750rpm.
To top everything off, it didn't even sound good.
Despite all this, I was determined not to be defeated. I resolved to unlock the true potential of my M3's motor. At that same Lotus track day, I bumped into engine tuning guru, Iain Litchfield, then in his pre Skyline/Subaru/Porsche modifying days. He'd just unlocked the hidden potential of his own E30 M3, thanks to some MoTec ECU tweaks and more. Was I interested? I bit his hand off.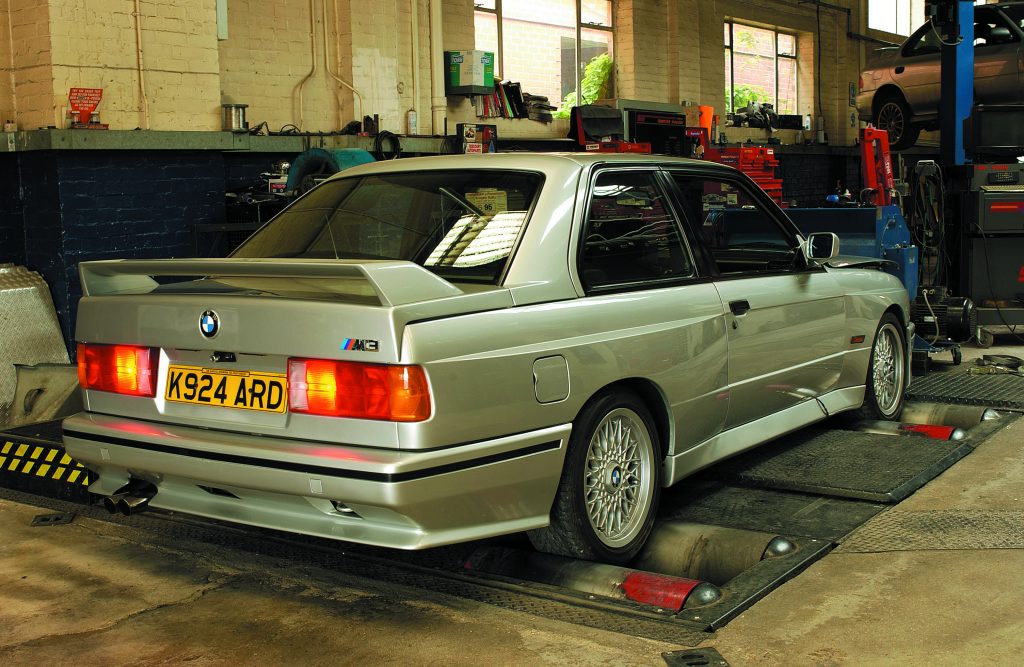 So, the standard ECU was binned in favour of a full MoTec device, which was mapped via crank and throttle-position sensors. Also binned was the primitive fuel metering flap, that the standard ECU relied on. In its place a massive intake pipe pumped air straight into the plenum, unblocking a restriction, that meant bigger fuel injectors had to be fitted to keep up.
And boy, did it work. We weren't after peak power, but still gained an extra 10bhp. More crucially, through the rev range, the torque curve became the fat and bloated thing that I had always wanted. Without giving you a full torque curve graph, at just 3000rpm it was producing 135lbs/ft, way up on the standard 120lbs/ft. That's the sort of difference that you can really feel. It simply flew.
A happy ending, then? No, I still got rid of it. The damage had been done. Fine car that the M3 is for some, it just wasn't for me. I didn't feel duped, as such; I simply shouldn't have taken the car's reputation at face value.
There is a happy ending to this story though. The M3 wasn't the only car on my shopping list and before I was gripped with road-racer fever, my choice was divided between the Beemer and a Porsche 911 Carrera 3.2. No, I hadn't driven one of those either. But then I did. The penny dropped and I part-exchanged the M3 for a gorgeous 911, which I absolutely adored.
I lost some money, but you live and you learn. "Don't look back in anger," as Noel Gallagher once crooned.
So, don't do what I did. Do try before you buy, especially in these days of online auctions, where it's now so easy to rely on a bunch of pictures, a glowing description and, of course, a car's reputation. What counts is bum on seat time and a gut feel.
Like most things in life, if doesn't feel right, then it probably isn't.
Read more
Future Classic: BMW M3 E46
The BMW M5 E39 may be even hotter than we thought
The new BMW M3 will never live up to your expectations