It is well documented that there have been significant Anglophiles treading the corridors of power at BMW's Munich headquarters, the most notable being Bernd Pischetsrieder, the engineer who would go on to lead BMW. So it is perhaps not too fanciful to imagine that Pischetrieder handed a simple brief to BMW's product people: create a modern-day Jaguar MKII.
It's a mark of just how good the 1995 BMW 5-Series was, and still is, that no matter which version you pick, every E39 (as it was called within BMW) is as good as this type of car got in its day, just as the Jaguar MkII sports saloon was in its day. Whether you opted for the entry-level 520i with 148bhp, five-speed manual gearbox and cloth trim, or the much-revered M5 with its 394bhp 4.9-litre V8, every model set the standard by which others followed.
How much is your car to insure? Find out in four easy steps.
Get a quote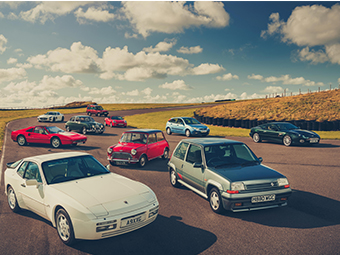 BMW's executive saloon made light work of showing rivals from Audi, Jaguar, Lexus and Mercedes they were not on the same level. Yet such dominance that bred ubiquity and 1.5 million sales never undermined how spot-on this 5 Series was. It remained a strong seller right up to the moment it was replaced – by its mildly controversial successor, the E60 generation car whose design was overseen by Chris Bangle.
Yet it was also Bangle who signed off on stylist Joji Nagashima's design for the next 5-Series in 1992, three years after initial work had started on the car. The first production model was unveiled to the world at the 1995 Frankfurt Motor Show and sales began shortly after for the saloon. A Touring estate model was added at the end of 1996, giving the E39 even greater appeal to the management masses even if it wasn't quite as roomy in the back as a Mercedes E-Class wagon.
Depending on your company car allowance, you could choose from 2.0-, 2.5- and 2.8-litre petrol engines to start with. There was also a 3.0-litre six-cylinder turbodiesel engine that rapidly established itself as the volume seller in the UK due to the tax regime at the time, in addition to the 2.5-litre 525d to placate the fleet manager.
If you had deeper pockets, BMW offered 535i and 540i models with sweet V8 engines, though these cars came with recirculating ball steering rather than the six-cylinder models' sharper rack and pinion set-up due to packaging issues. Still, nobody complained and the V8 models questioned the need to upgrade to a 7-Series.
The link with the 7-Series was pertinent as the E39 followed its big brother's lead by making widespread use of aluminium in its suspension design. It saved 21kg across the front suspension compared to the previous generation E34 5-Series, which is why the E39 could dance down twisty roads like Bez at a Happy Monday's gig.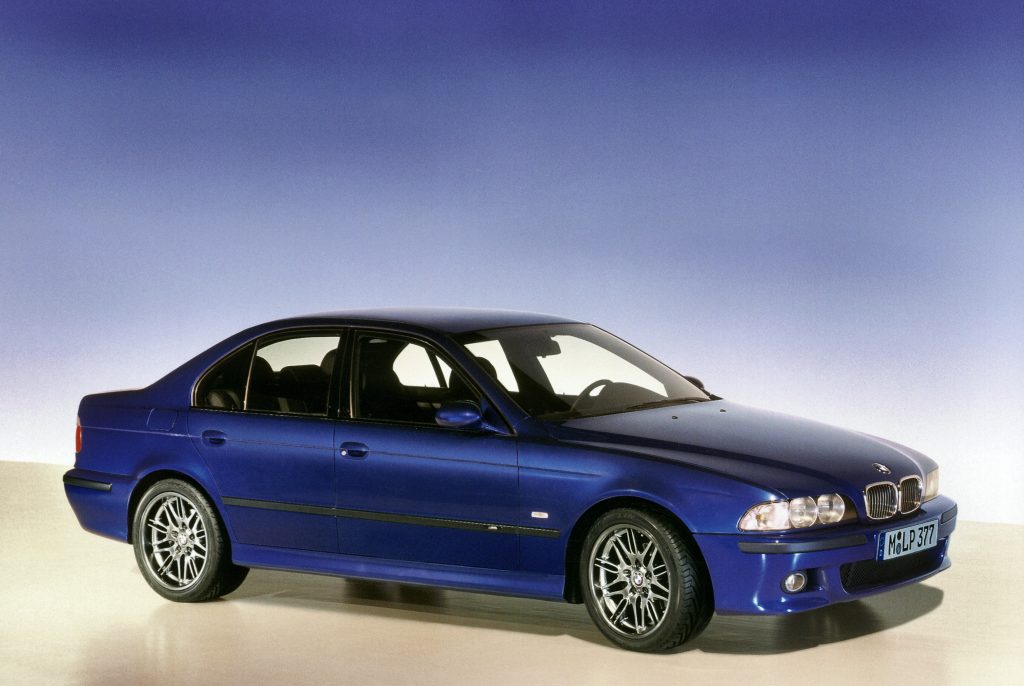 Nowhere was this more keenly observed than in the M5 that arrived in 1998 with a 394bhp wallop from its aluminium V8 motor. It was a civilised executive saloon one moment, and capable of keeping up a Porsche 911 the next regardless of whether you were going in a straight line or around corners. This writer drove plenty of M5s in period and they were never less than sensational. Top speed was supposed to be pegged at 155mph, but on derestricted sections of the autobahn I saw north of 165mph on the speedo more than once with revs still in hand. Little wonder BMW shifted 20,482 of them in six years.
Updates to the mainstream engine line-up arrived in 2000, with the 525i and 530i replacing the 523i and 528i. The 520d had been launched the previous year, but it was not offered in the UK. BMW also took the opportunity in 2000 to give the 5 Series a mild facelift, with the angel eyes front headlights the most obvious clue with their distinctive coronas.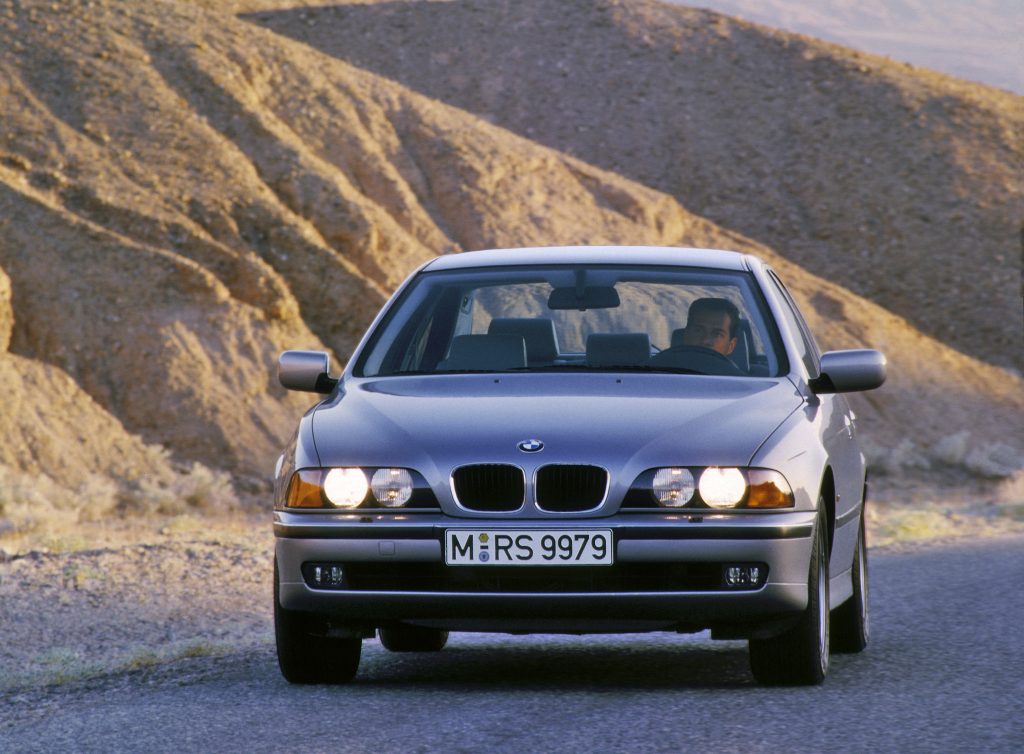 Choosing between pre- and post-facelift 5 Series is down to personal preference, the same as picking from saloon or estate, manual or auto, petrol or diesel. Fortunately, there are still plenty of E39s out there, though cared-for original examples are thinning out and attracting stronger prices. M5 values have long since soared thanks to its all-conquering status, though it can be a tricky car to maintain due to the engine's complexity with tech such as its early drive-by-wire throttle.
Think of the E39 as a modern-day Jaguar Mk2 and, like the British sports saloon, you can still derive huge enjoyment from even the humblest versions. It's a testament to how right this 5 Series was from the very beginning and explains why BMW had to do so little during its eight-year lifespan to keep it head and shoulders above the competition.
Read more
The BMW M5 E39 may be even hotter than we thought
Our Classics: 2003 BMW M3 E46
Executive Decision: Audi 80 vs BMW 3-series vs Mercedes 190E