Have you seen what BMW is up to these days? If you haven't, then congratulations, and maybe don't Google it as it'll only make your day worse.
Suffice to say what was once a lineup of handsome and predominantly rear-wheel drive saloons and coupés has been replaced by enormously profitable but also egregiously ugly SUVs, while the last holdouts of the traditional BMW range have either been cursed with beaver-tooth grilles (step forward, 3-series), or bland competence (hello, 5-series).
How much is your car to insure? Find out in four easy steps.
Get a quote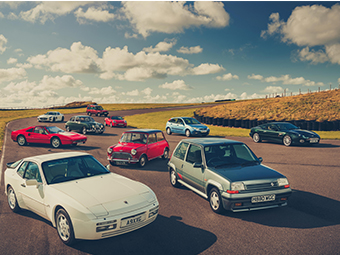 It's a powerful demonstration of the value of branding. Since the days of the Neue Klasse, BMW has painstakingly built its reputation on building cars that made their owners feel special, projected a sporty image without being flashy, and generally drove better than anything else for similar money.
None of those are a given these days, apart from maybe the first point, and that's largely down to the badge more than the products it's attached to.
The reason Average Joe or Jane is happy to burn £300 a month on a base-spec diesel 1-series isn't because that base-spec diesel 1-series is a class-leading car in 2021. It's because thirty years ago everything BMW made was class-leading, and it elevated the brand to such a point it can apply its badge to a generic front-drive hatchback and people continue to lap it up.
In this context, we're inevitably inclined to ask what the last "proper" BMW was – the newest BMW that still contained all the characteristics that made us want a BMW in the first place.
Much like the most recent wave of sports cars – from the Alpine A110, through the newly-launched Toyota GR86, to the current MX-5 – this "last of its breed" status will cement it as an instant classic, because its immediate successor, through lacking some vital component, will be subjectively, maybe even objectively worse for those who love driving.
Ruling out expensive and largely unattainable M-cars like the M2 Competition or CS, the car we land on is the F22-generation BMW M240i, based on the outgoing BMW 2-series coupé.
For a while, it looked like being the last of its breed full stop. The 2-series tag has been variously slapped onto MPVs and grotesque front-drive 'four-door coupés', but in 2021 BMW did revive its two-door coupé as the G42 generation.
We might have considered this a future classic, but for two things that separate it from the F22. One, the top-spec, six-cylinder M240i is now xDrive only – that's all-wheel drive. And two, a manual transmission is no longer offered. Two characteristics that a future classic BMW must surely possess are rear-wheel drive and a manual 'box.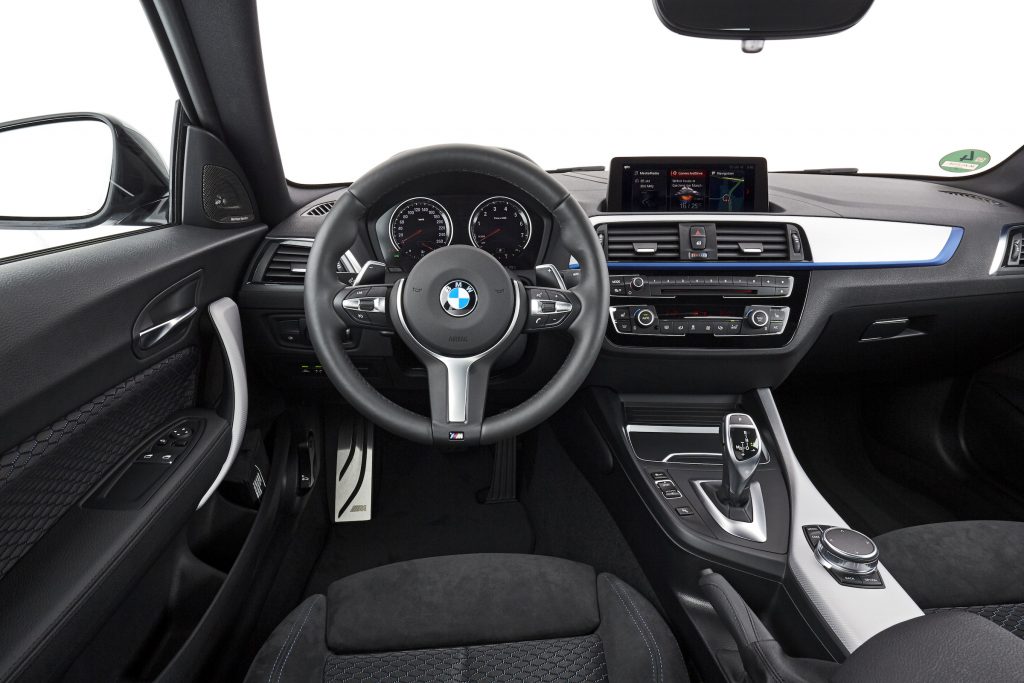 To that the F22 M240i adds classic three-box proportions, just like every mainstream BMW going back to the 02 series of the 1960s, and a straight-six engine up front. A turbocharged one, admittedly, and some will say that only natural aspiration will do, but get the 3-litre unit singing and you'd be hard-pressed to know or care about its forced induction. Peak power of 335bhp gives it more grunt than an E36 M3 (and not far off that of the E46 M3), while 369lb ft of torque is a hundred pounds-feet more than that of an E46 M3.
Outright performance isn't everything, but add in that straight six howl, compact proportions (it feels no bigger than a hot hatch behind the wheel) and ideally that six-speed manual gearbox, and the big-engine/small-car combination so appealing in say, an E30 325i, dominates the experience from the moment you thumb the starter.
That combination works in the corners too, though as standard the M240i is imperfect. Ideally it needs better wheel control and the predictability apportioned by a limited-slip diff – coincidentally, two things the aftermarket is more than happy to offer.
One of those companies is Birds, whose upgraded M140i (the hatchbacked cousin of the 2-series) felt-spot on last time I drove it – wonderfully balanced, impeccably controlled, and riotously fast with a power bump taking peak shove past 400bhp. Incidentally, Birds told me they consider the M140i and M240i the last BMWs they're genuinely excited to work on, buying their demonstrator for little more reason than to appreciate it before it was gone.
BMW, to its credit, is still turning out impressive drivers' cars, such as the current M3/M4 and the M5 CS. Someone, deep within the company, still knows how to do it properly. But that experience is no longer available across the wider range – and in time, that will mark out the F22 BMW M240i as something quite special.
Read more
Future Classic: BMW M3 E46
Buying Guide: BMW M3 E30 (1986 – 1992)
Driver error: Buying a BMW M3 E30 on reputation alone was madness