There's not a lot Alpine needed to change with the A110 sports car, but it's done it anyway as the lightweight mid-engined coupé enjoys a light mid-life refresh from March 2022.
The lineup will be split into three models, A110, A110 GT and A110 S, with small tweaks to the GT and S, upgraded multimedia, and a range of new equipment packs offering a wider choice of features.
How much is your car to insure? Find out in four easy steps.
Get a quote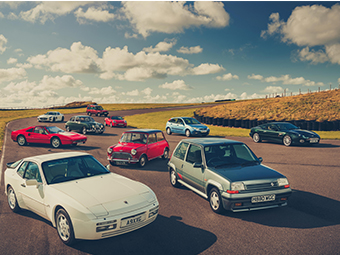 Recap time. Alpine, originally started by Jean Rédélé in 1955, was revived by parent Renault in 2012, originally on the basis that it would co-develop its first sports car with Caterham Cars. That British venture never happened, but when Alpine took on the project itself, the result was 2017's Alpine A110.
With a mix of modern styling and retro callbacks, the A110 used all-new aluminium architecture, a mid-mounted and turbocharged 1.8-litre Renault four-cylinder, and kept weight down to a few bags of sucre over 1100kg – more than 200kg less than its closest rival, the Porsche Cayman. And with the exception of one or two dissenting voices, no sports car since the Elise has been better received in press coverage.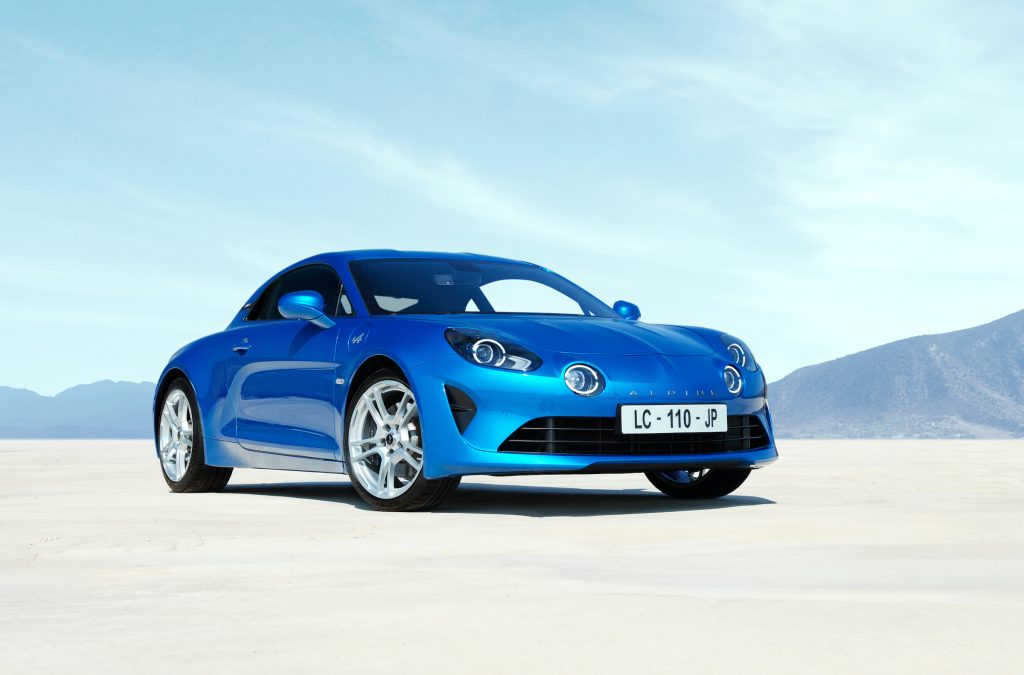 Hence those comments about Alpine not needing to change much, and wisely it's left the basics well alone. That includes the price, since the entry-level A110, akin to the outgoing Pure trim line, still comes in at £95 under the £50k mark. That rises to £59,355 for the GT, and £59,955 for the A110 S.
The A110 is least changed of all, with a 249bhp output and the same 1102kg minimum kerb weight quoted of the old model. Brakes are by Brembo (with 296mm discs front and rear), 17-inch alloy wheels wrapped in Michelin Pilot Sport 4 tyres, and sports seats trimmed in microfibre cloth.
There's also an improved infotainment setup shared with all variants, compatible with Apple CarPlay and Android Auto, while voice control, Google Online Search, and depending on the model, different audio options from Focal. It's also now possible to update the multimedia system via over-the-air updates.
Stepping up to the A110 GT and A110 S, both models get a recalibrated, 296bhp variant of the Renault 1.8-litre engine. GTs get 18-inch wheels, again wrapped in Pilot Sport 4 tyres, with larger 320mm brakes, leather-trimmed seats, and a sport exhaust system.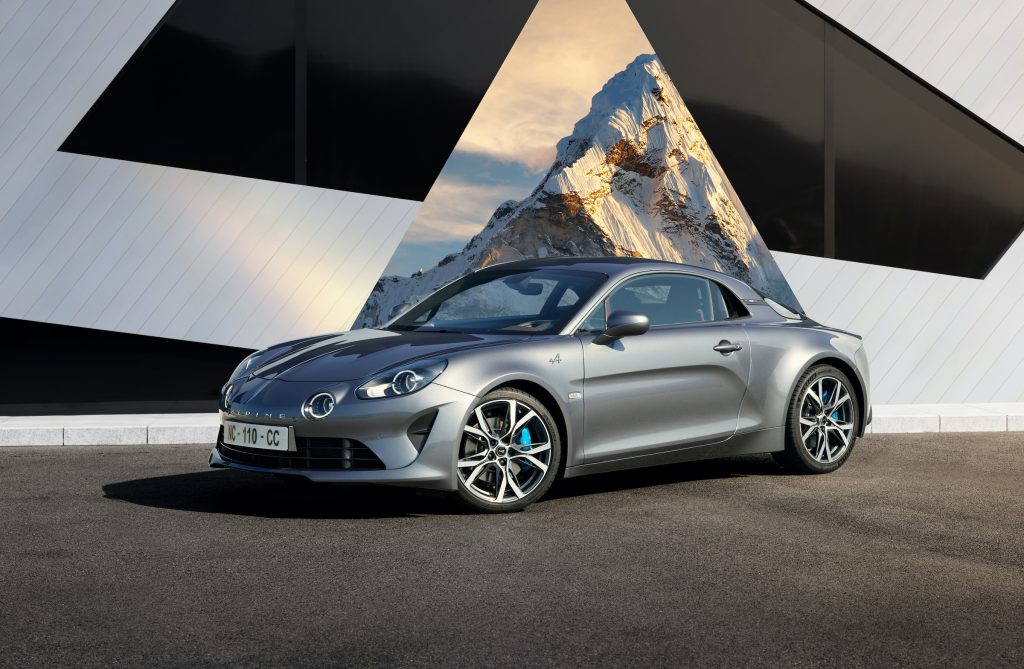 The S remains the range-topper in dynamic terms at least, with a more aggressive chassis setup courtesy of 100 per cent firmer anti-roll bars and 50 per cent stiffer springs, new geometry, uprated dampers, a 4mm ride height drop and hydraulic lock stops for the steering. The sport exhaust system comes as standard but Michelin Cup 2 tyres are an option over the standard-fit Pilot Sport 4s.
Inside the S still gets Sabelt sports seats, but new for the 2022 cars is the option of an aero kit. From the pictures at least we're not convinced of its virtues, with a carbon rear spoiler, front blade, and more underbody panelling, but Alpine says it works: 60kg of extra aero load at the front and 81kg at the back, at an unspecified speed. Top speed is 170mph on all three, while the standard Alpine A110 is three tenths off the 4.2-second 0-62mph of the others.
All are quoted at around 35mpg combined too – and experience of the outgoing car suggests that's more than achievable on real roads. With minimal changes elsewhere, the A110's driving characteristics should hopefully be much the same on real roads too – hopefully retaining its position as one of the most entertaining and engaging new cars you can buy.
Read more
Opinion: If the Alpine A110 is the best sports car money can buy, why don't we buy any?
Renault 4 and 5 to return as EVs – Lotus and Alpine team up for electric sports car
How will you do in our fiendish French car quiz?