It seems such a dim-and-distant past when Britain last had a Labour administration and when SUVs weren't parked bumper-to-bumper along every suburban street, but there was such a time, 1997 to be precise. That year marked the election of Tony Blair's Labour Government with a 179-seat majority and the launch of the new Land Rover Freelander. This was the car which proved that the Land Rover badge had a promising future outside of gargantuan mud-plugging workhorses – the Defender – and huge go-anywhere family troop carriers, in the shape of the Discovery.
Smaller than the Discovery which had been launched in 1989, the Freelander came about as a result of Land Rover bosses, after signing off the Discovery in the mid Eighties, deciding that like BMW's 3/5/7 series cars, they needed a smaller model to attract younger and less wealthy people into the marque so they could progress upwards within the Land Rover brand. There was also the realisation that with cars such as Suzuki's Vitara (1988), there was a growing market for a smaller, cheaper and more road-based 4×4, a sector which has subsequently become known, however erroneously, as Sports Utility Vehicle (SUV). Proving this point was Toyota's RAV4 (launched in 1994) and Honda's CR-V (1995).
How much is your car to insure? Find out in four easy steps.
Get a quote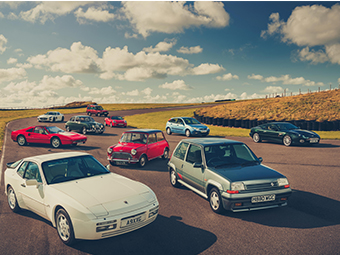 A team of engineers from Rover and Land Rover were put together under a project heading of 'Lifestyle', which would produce such a '3-series' entry model with a monocoque body (Land Rover's first). This begat a change in name to Pathfinder team and various Maestro van prototypes were built, but then ideas started to diverge; front or four-wheel drive, multi-purpose vehicle or little off-roader style? Disagreement and infighting split the team.
Trouble was, as ever with British car makers, there wasn't enough money to pursue the project, although in 1988 when British Aerospace purchased the Rover Group for £150 million there was some reallocation of budgets and resources, which allowed Land Rover bosses to think the previously unthinkable. The board preferred the Land Rover ideas over Rover's high-riding estate Oden concept, as it was reckoned the Land Rover could charge a premium price, which turned out to be sound thinking. The Land Rover project took the Oden and with much help from the Rover Special Projects team, those ideas were eventually combined in what became known as the Cyclone concept, which was green lit as CB40, named after the building at Canley in which much of the development work took place.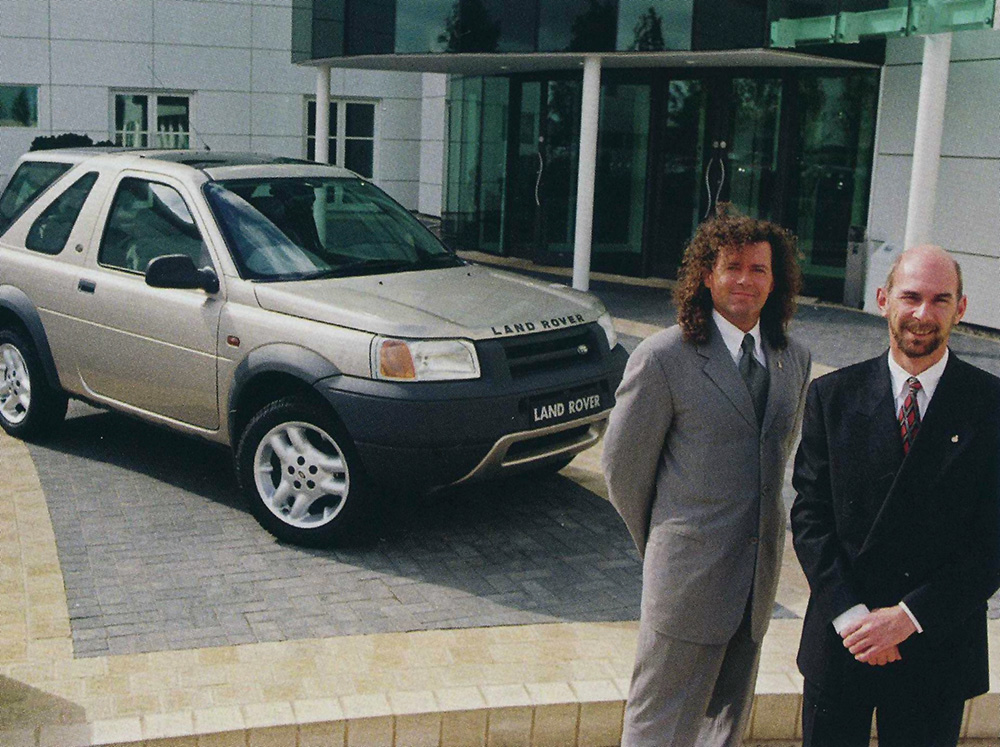 A set of sketches submitted to the board by a young Gerry McGovern, coincided with this new direction. Cute and short and rolling on massive sticky-out wheels and tyres, McGovern's sketches for a five door were nice enough, but the three-door borrowed heavily on concepts seen at General Motors and Saab for a kind of off-road pickup/sports car concept. His three-door Freelander had a demountable rear roof which left the roof rack in place and removable glass-panel Targa top to give a cabriolet style. Land Rover bosses weren't normally known for their funky style, but this went down a storm and BMW bosses, viewing the Rover and Land Rover before purchasing them for £800 million in 1994, must have swooned like Edwardian ladies.
Speaking to Autocar magazine around the time of the launch McGovern explained the Freelander's style. "It's the screen angle," he said, "and the way the doors slope in at the tops, the tumblehome. It's also the rounded shape of the car. Most of all, it's an absence of gimmicks. Look at the cars we consider classics: the proportions are right from all angles, and they don't need much ornamentation. That's the secret – no gargoyles."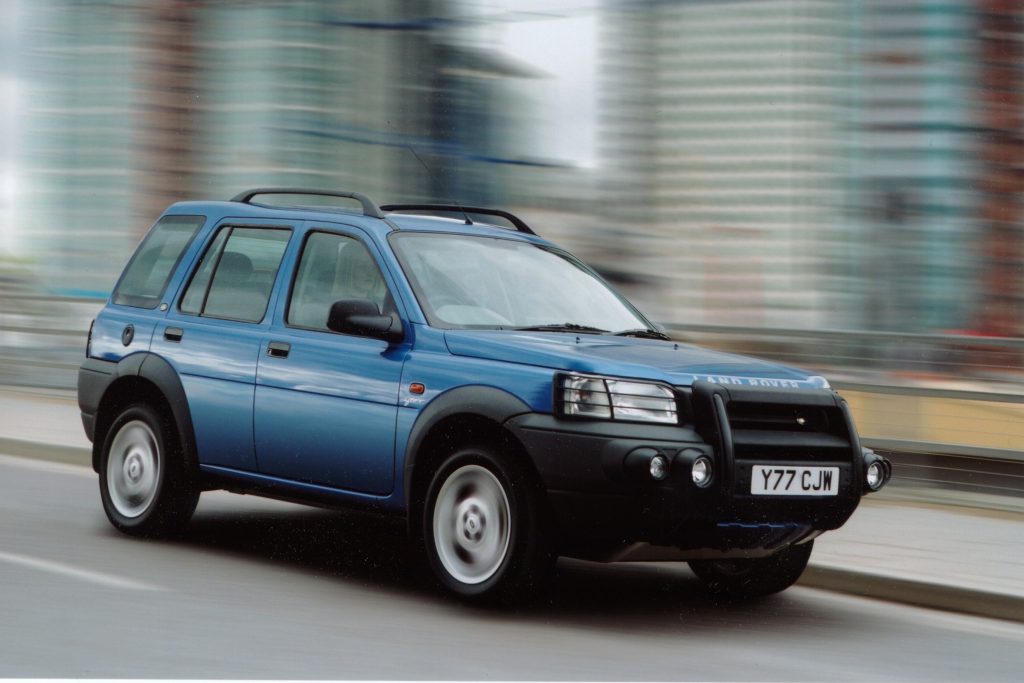 Ironically, Honda, which up to 1988 had owned 20 per cent of Rover and had collaborated closely on new models would have seen a lot of the early work on the Freelander, and being a better funded enterprise, was able to get its response, the CR-V out earlier than the Freelander. (Land Rover courted Honda, amongst others, with a view to establishing a joint partnership, and even came close to having Valmet, in Finland, build the three-door model, before BMW came along and brought the project in-house.)
Freelander was to introduce a number of new drivetrain ideas to Land Rover including a hill-descent control, an electronic system which used the brakes to restrict the speed when coming down slippery slopes and viscous couplings in the propshaft and the Intermediate Reduction Drive (IRD). It would have permanent four-wheel drive, with MacPherson struts front and rear, supported by lower arms at the front and trapezoidal link at the rear, with anti-roll bars at both ends.
Yet this soft roader was all-new territory for Land Rover. It was a monocoque shell and there was no transfer box or set of crawler ratios to go with the four-wheel drive so heavy towing, prolonged off road use and very steep inclines were out of bounds. Yet even if it's off-road chops were restricted, they were a great deal better than that of the Toyota or Honda opposition.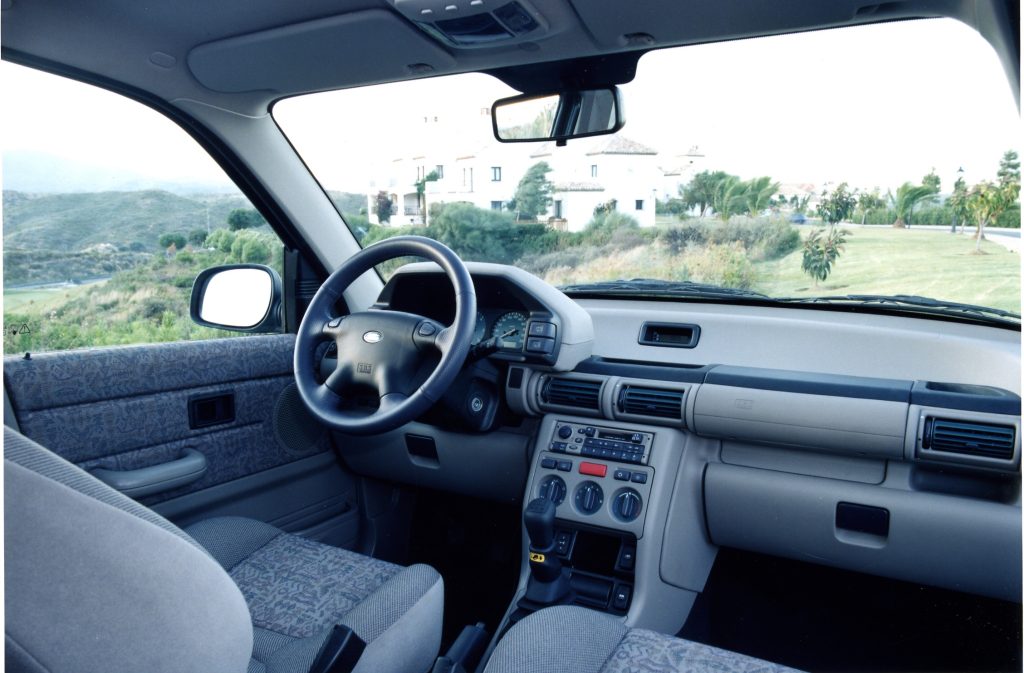 Engines at launch were a choice of Rover's innovative K-series four-cylinder petrol, and the Rover/Honda KV6 V6 petrol engine, along with the newly developed L-Series four-pot diesel unit, which had been fitted to the Rover 620. They were all mounted transversely with a PG1 five-speed manual gearbox at first, but eventually an automatic unit with manual control. BMW swiftly cancelled an agreement for the bodies to be built by Valmet and repurposed the old SD1 assembly hall in Solihull to build the new vehicle complete with a brand-new paint shop which certainly showed some faith.
And it was duly rewarded. The launch was held in Spain and the press loved it. "The best sport utility there is," said Autocar of the 1.8 station wagon on its first road test. "It has space, pace, style and not a little grace." With 0-60mph in 10.5sec, a top speed of 108mph and an average fuel consumption of 24.6mpg, this seems hardly much to write home about, but remember this was 1997 and the Freelander comprehensively outdrove its rivals and had a genuinely innovative and comfortable interior.
For those looking for more economy at the cost of performance the XEdi diesel tested later in the same year by Autocar, gave a top speed of 93mph, 0-60mph in a leisurely 15.1sec and an average of 29.7mpg. "Makes sense for anyone requiring the extra tractability and 20 per cent improvement in fuel economy," it concluded.
As for the name, well CB40 was to be called the Highlander and the tailgate was recessed with a space to accommodate that many letters before Rover realised the name was owned by Volvo. Freelander was a last-minute choice, a portmanteau name derived from Freedom and erm, Lander, and it filled that boot recess.
It was aimed at a younger market than that had previously bought Land Rovers and the marketing department went into paroxysms of 'lifestyle orientated outdoors types', which to you and me were the single, well-heeled folk known at the time as Dinkys (Dual Incomes, No Kids Yet). Sports such as surfing and wind surfing were heavily referenced at the launch notwithstanding the fact that most of these activities take place out of reasonably well surfaced car parks with ice cream vans and toilets in the West Country, Portugal and Ireland.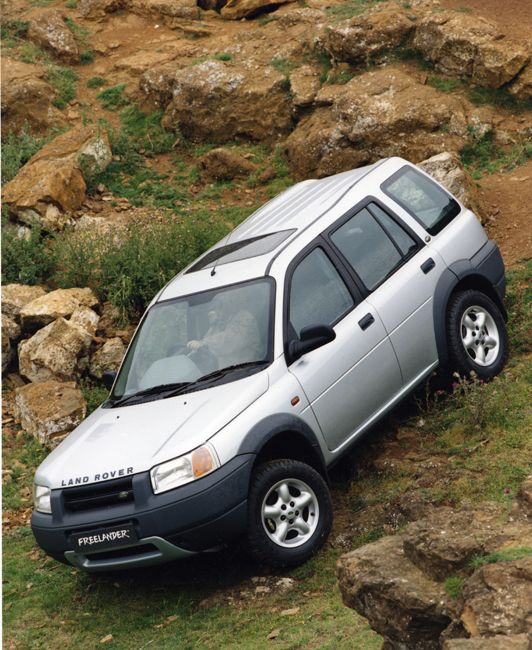 Nor did they have to be that well-heeled, either. Personal contract purchase (PCP) schemes, first introduced by Ford in 1992, were becoming very popular with younger drivers looking to finance a better car than they might initially be able to afford; in Land Rover's case, £17,995 for the base 1.8 five-door model, or £20,995 for the XEdi five-door station wagon.
My recollection is of a basically sound vehicle with good portents such as the zinc-coated body panels and what looked like supermarket-proof plastic exterior trim. It drove neatly and well, with good body control which was a feature of Rover Group vehicles of the time, though Rover's contribution to Freelander was expunged at the launch and is recognised by few today.
And Freelander was a fantastic sales success. It became the best-selling 4×4 in Europe for five years after its sales launch, with over 540,000 sales over its nine-year life. Shame is that Rover decided not to homologate Freelander for America, where it could have been an even bigger success.
Time, however, showed those early cars were victims of almost unbelievable niggles and faults, which lost Freelander a lot of friends: the self-destructing interior, the silly electrical and component faults, mechanical maladies. At the time, the test car I reviewed had a rattling exhaust caused by failing mountings.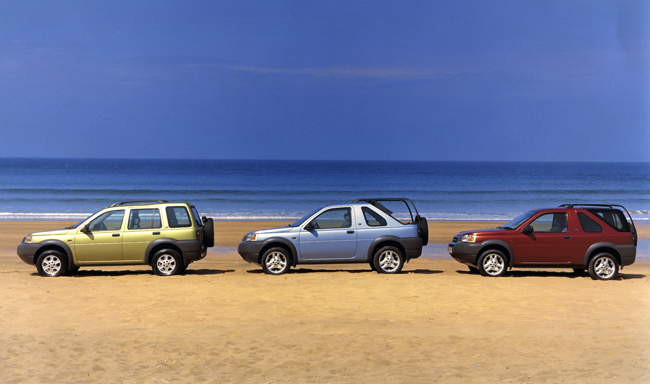 It's been those problematic gremlins rather than rust which has caused the early demise of many old Freelanders 1s as they became uneconomic to repair, though these days they are seen as quite cheap collectibles, especially the early white examples with black door surrounds (which were quickly dropped as too expensive) and those with early Rxxx BDU registrations.
Land Rover owes the Freelander a lot, but the Freelander 2, which was extensively re-engineered on a new platform by Ford was a much better car and a lot more reliable. In 2016 Land Rover designated Freelander its Eighth Heritage Vehicle, illustrating perhaps the debt of gratitude that the company owes the car that encountered no end of scepticism within Land Rover and, when first shown, was scoffed at by the diehard off-road brigade.
Read more
Future Classic: Land Rover Freelander
9 classic 4x4s that aren't Land Rovers
2023 Ineos Grenadier review: There's still work to be done with this workhorse