The Land Rover, from Series models to Defenders and in all its guises from 1948 through to 2016, is held in deservedly high regard. This has led to prices reaching a similarly high orbit: a Series I in excellent condition can now be as much as £30,000, putting it out of reach of some car enthusiasts who hanker for a plaything, workhorse and classic car all rolled into one. So what to do when you fancy a classic off-roader on a more modest budget?
There are alternatives. Given the success and utility of the Land Rover (and of course its similarly capable and even older counterpart, the Jeep), it should come as no surprise that the idea of a robust and back-to-basics off-roader hasn't been the preserve of just one or two marques.
How much is your car to insure? Find out in four easy steps.
Get a quote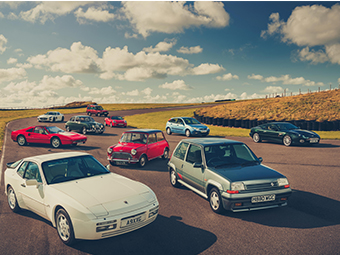 Since most have been forgotten over time, they can also frequently be picked up for less money than an old Landie, while offering similar levels of fun – if not similar levels of ability, or parts availability. Here's our pick of the alternatives.
Austin Gipsy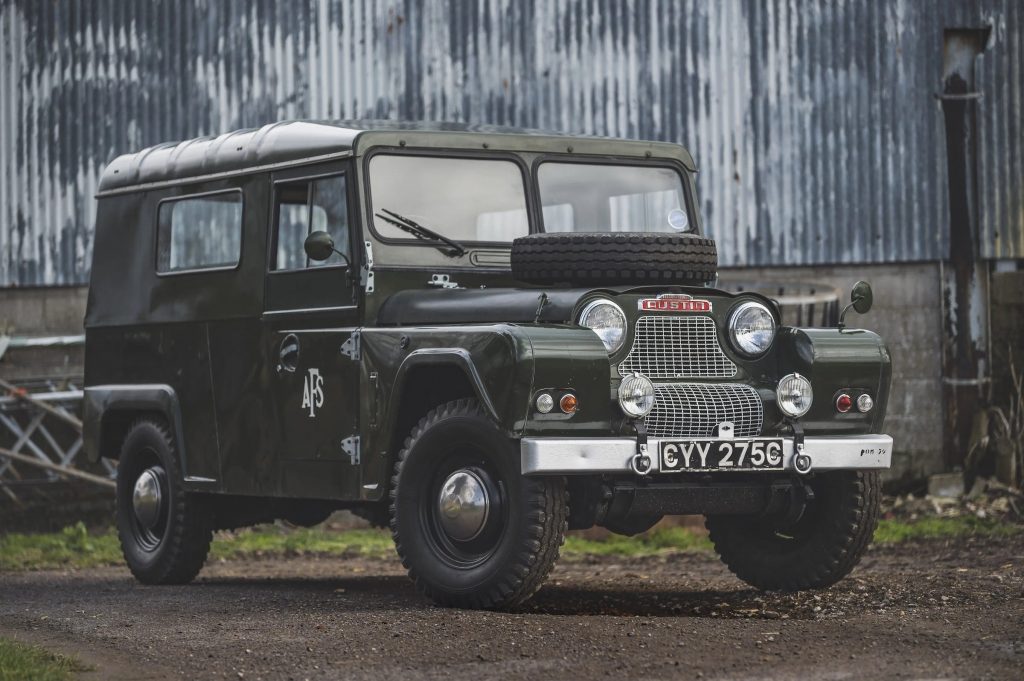 The Austin Gipsy was launched in 1958 as a direct rival to the Land Rover, albeit 10 years after the Land Rover went on sale. The Gipsy was a much more civilian-based machine than its Champ predecessor, with a choice of 2.2-litre petrol or diesel engines. When the Series II Gipsy appeared in 1960, Austin added a long wheelbase version.
Curiously, the model jumped to the Series IV, with no Series III. Sales of the Gipsy never hit the heights Austin hoped for and, when the company became part of Leyland alongside Land Rover, the Gipsy was dropped in mid-1968 with little fanfare after 21,208 had been built. Still less loved than its arch rival, £10,000 will bag you a Gipsy in good nick – the car pictured sold through The Market for £7900.
Austin Champ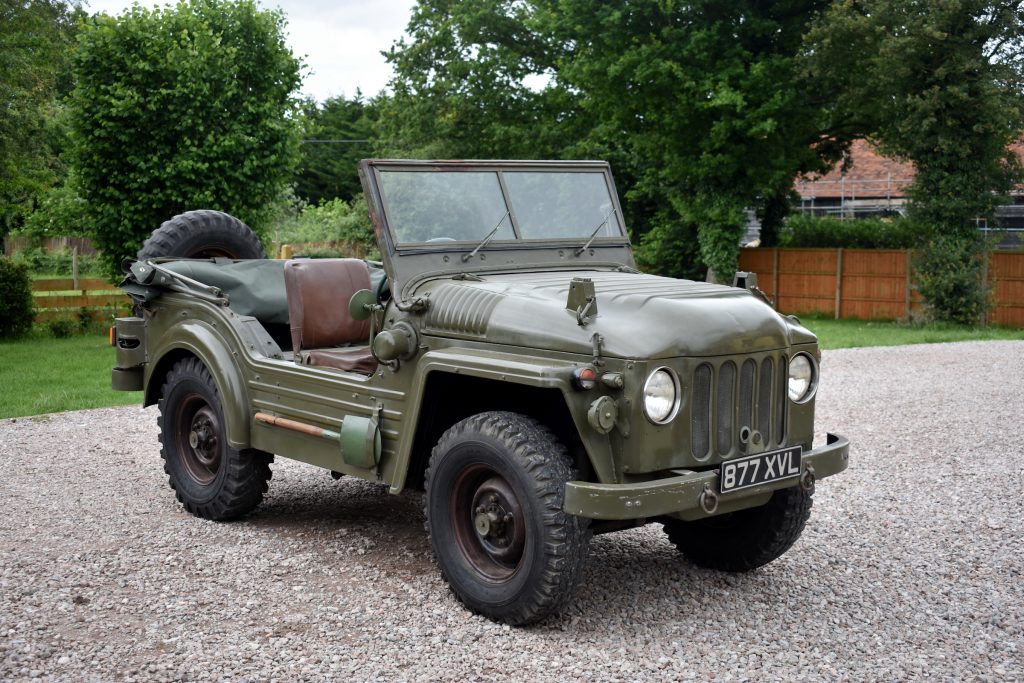 The Austin Champ was built to a specification laid down by the British Army for a light ¼-ton truck. After a couple of less successful versions, Austin supplied around 13,750 Champs to the Army between 1952 and 1955, all with a 2.8-litre Rolls-Royce B40 four-cylinder engine with 80bhp. Drive was sent to all four wheels, with a four-wheel drive declutch in the front differential so the car could be driven with just rear-drive.
All-round torsion bar suspension made it very agile off-road and Austin also built a waterproofed version capable of driving through water up to two metres deep. When the Champ ended its army work in the mid-1960s, many found their way to garages to be used as effective tow trucks. Now, a Champ makes a capable classic off-roader. Prices for good examples come in at around £10,000, though this one sold through Car & Classic recently for a little more, at £15,500 – still half that of a Series I Land Rover.
Fiat Campagnola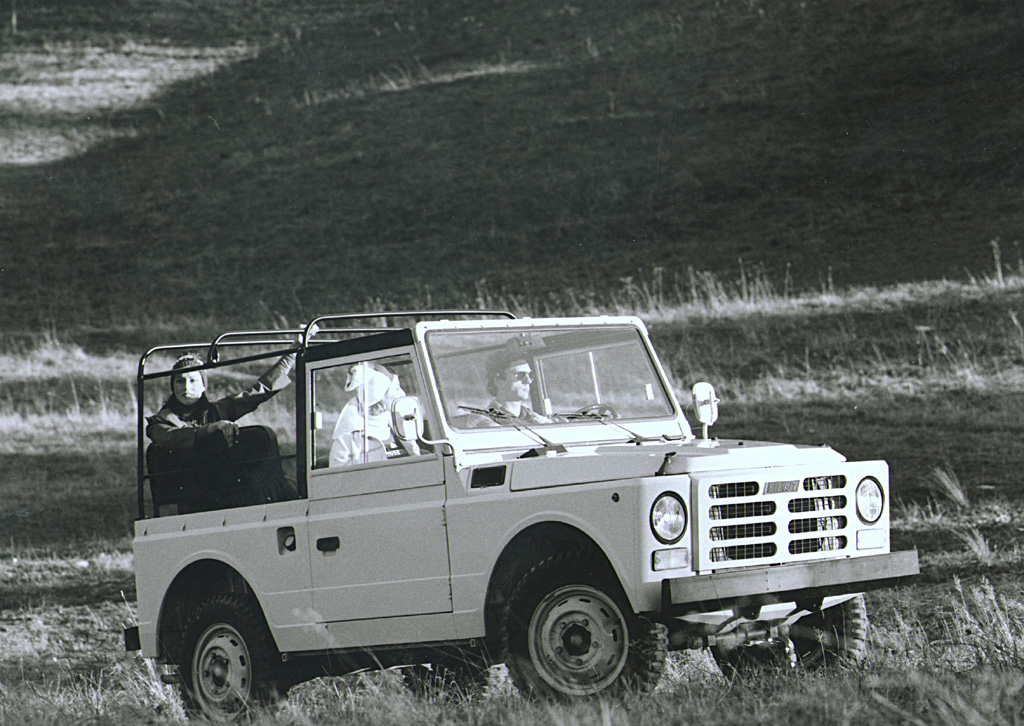 The Fiat Campagnola is the Land Rover Defender rival you've probably never heard of, yet it was in production from 1951 up to 1987. It's also now back in production in Italy as an Iveco model. When it was launched, the Campagnola was the 4×4 model for civvy street, with an Alfa Romeo-badged version used by Italian police forces. A 1.9-litre diesel engine provided slow but steady progress.
A second-generation Nuova Campagnola arrived in 1974 with the option of a 2.5-litre diesel. With six seats and smooth torsion bar suspension, the Fiat was praised for being a better car to drive on- and off-road than its Land Rover rival. Find one now and a running, driving Campagnola can be yours from £7500.
Lada Niva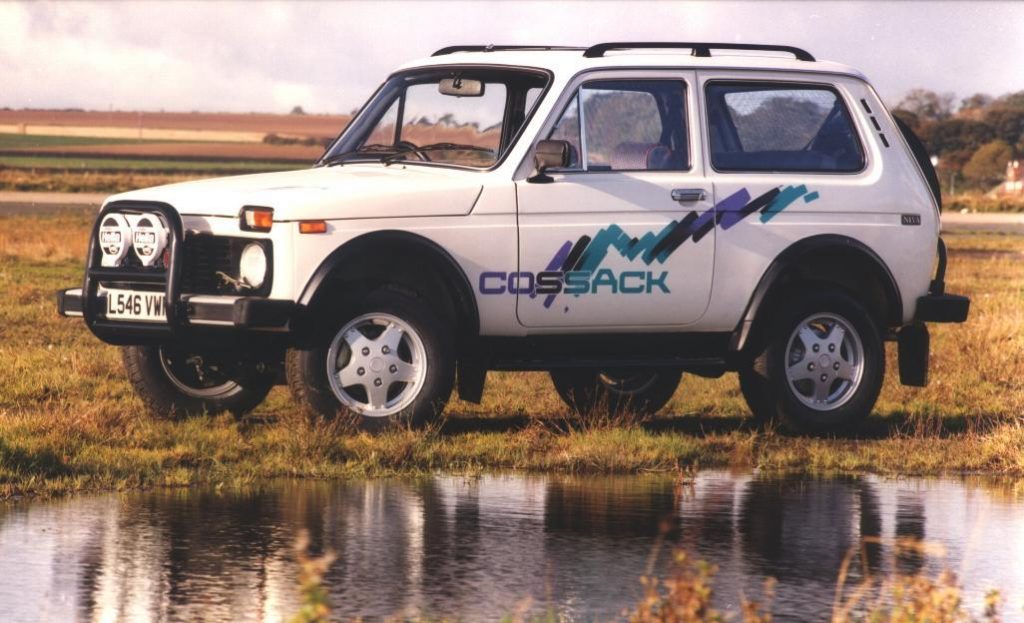 With winter temperatures that have been known to drop below -20C, cars that roll out of Lada's factory in Tolyatti, 600 miles east of Moscow, are built for punishing conditions. Which is why the Niva is every bit as revered for its off-road ability as the Land Rover Defender. Ye it offers a much cheaper route into legendary 4×4 ownership. Reckon on spending from £4000 for a Niva from the 1980s, which will bag you a car in good condition with a wheezy 76bhp 1.6-litre petrol engine and four-speed manual gearbox. Cars from 1985 are a little more sought-after for their revised looks, while the Cossack special edition had de rigueur mid-1990s bull bars.
If that doesn't sound like your kind of classic 4×4, Lada still builds the Niva and you can buy a brand new one from £17,500 on the road in the UK from the sole importer. You'll have to be quick though; production of the classic Niva is slated to end before 2024.
Land Rover Discovery 2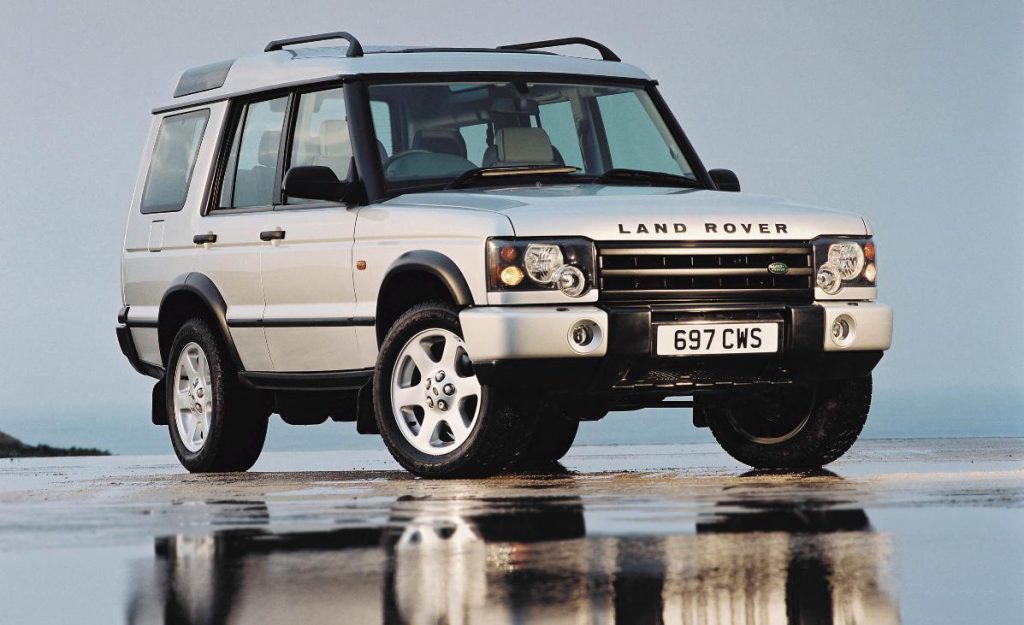 Okay, we admit it: This one's a Land Rover. Just not the one we've been referring to.
There are plenty of affordable cars within the Land Rover line-up other than Defenders, but few are as versatile as the Discovery 2. When it went on sale in 1998, it came with the tuneful Rover V8 engine or, as most buyers in the UK chose, a 2.5-litre five-cylinder TD5 turbodiesel. With the auto 'box, the diesel was slothful, but the five-speed manual is fine, and the Disco 2 is a much more refined car all-round to drive than a Defender.
The Discovery is also adept off-road thanks to its permanent four-wheel drive, though the need to make it a seven-seater dictated a longer rear overhang than the first-generation Discovery. Shabby Disco 2s can be had for £1000 but decent ones are £3000 (the Disco 2 isn't yet included in the Hagerty Price Guide, but you can find earlier Discovery values here). Just be sure to inspect any example for rot, especially in the rear chassis.
Mahindra CL340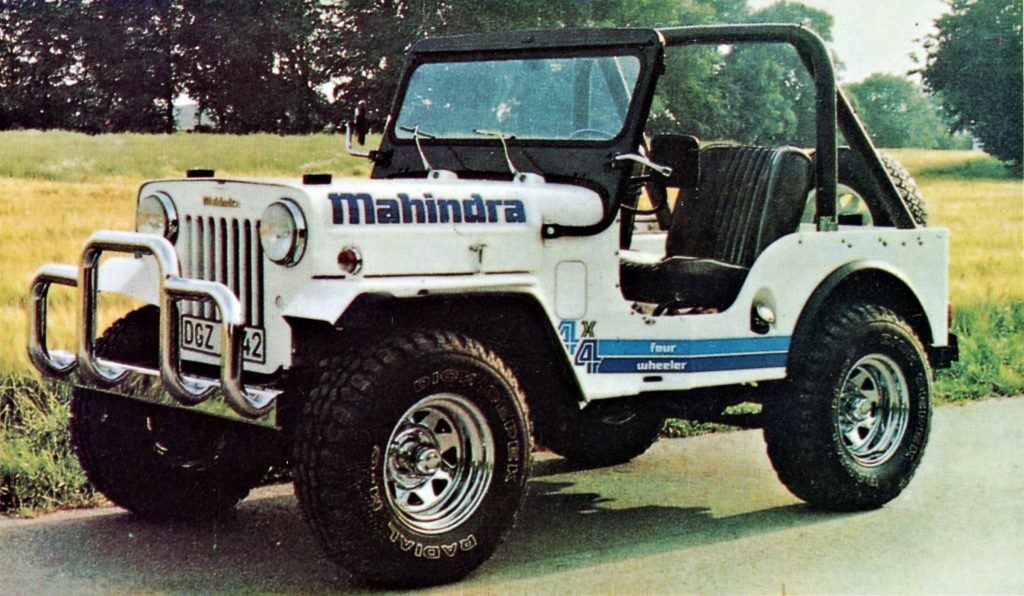 If the Mahindra bears more than a passing resemblance to early Jeep models, this is because the Indian firm started by building CKD (completely knocked down) kits of the US original. The first cars remained badged as Jeeps, but the CJ3B was the first car Mahindra put its name above the slatted grille. It was followed by the CJ4A, then 500D with diesel engine, and after that the 1980s CJ340 with a 2.1-litre Peugeot diesel. By this stage, the Mahindra was a separate model to the Jeep, which had gone on to become the Wrangler.
Best known outside of India is Mahindra's Classic CL340, which uses the same Peugeot motor and appeals for its traditional Jeep-like looks. That close relation to Jeep landed Mahindra in court when the US firm took exception to the Indian company's new Thar looking too similar to the latest Wrangler. However, classic fans will be more interested in the CL340 that you can pick up in decent order for £5000.
Minerva Tout Terrain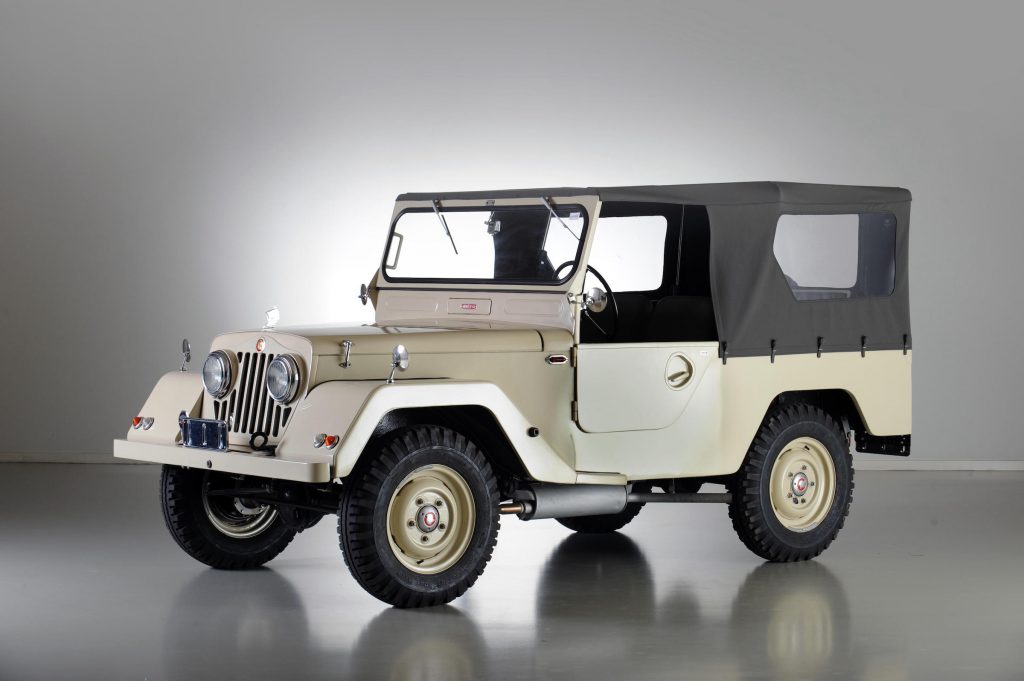 It was quite a turnaround for Belgian firm Minerva to go from being a maker of luxury cars prior to the Second World War to building utilitarian 4x4s afterwards. The eponymous 4×4 was a Land Rover built under licence from 1951 to 1956, with different front wings and grille the main differences, and called the Tout Terrain. [Hands up who's in favour of a French car maker bringing back the Tout Terrain name? Ed.] These cars were primarily for the Belgian Army, though some were made for civilian use.
A dispute between Land Rover and Minerva broke out when the British firm felt its Belgian counterpart did not shift production to the 86in wheelbase model in good time. Minerva won the ensuing court case, but the relationship was doomed from then on. Minerva built around 9500 of these cars and a sound, usable car costs from £8000, or less than half what you will pay for a contemporary Land Rover in the same condition.
Suzuki SJ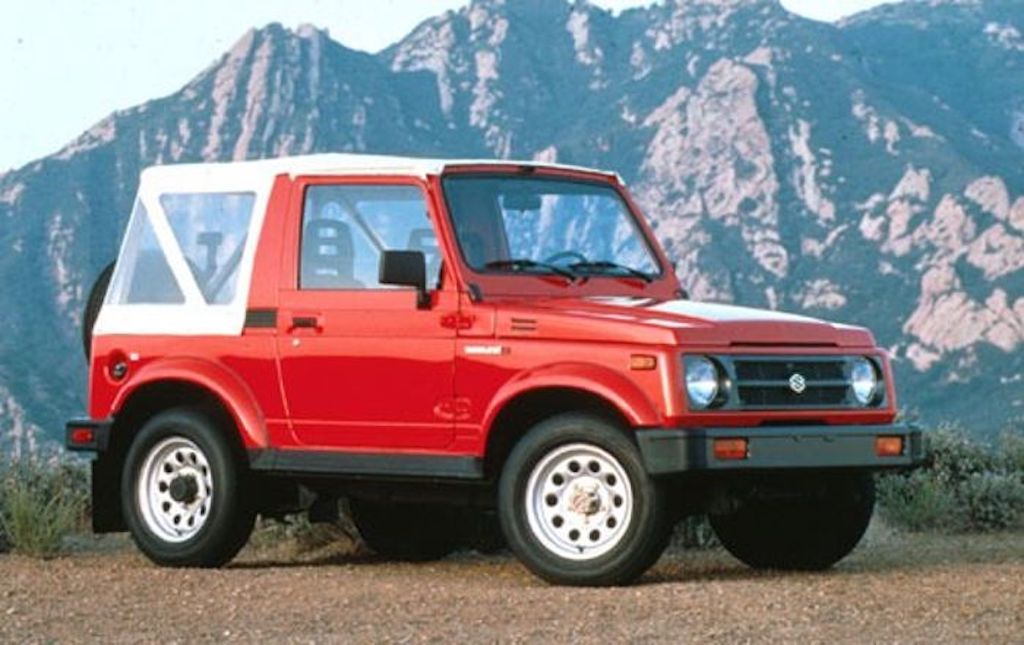 What Suzuki's SJ410 and later 413 models lack in sophistication, they more than make up for in character and off-road excellence. Sounds very familiar to a certain Land Rover product, yet the Suzuki pulled off this trick with a tiny 1.0-litre four-cylinder engine to begin with. The 413, which stands for 4-wheel drive/1.3-litre engine, gained a mighty 63bhp, compared to the 410's 45bhp.
Never mind the pace though. All members of the SJ range are fun to drive, especially in convertible form, and are fearsomely able off-road if your spine can cope with the stiff suspension. Find one that hasn't been turned into a weekend off-road trials car and a rot-free SJ will set you back around £5000. Don't discount the Jimny that followed either; it's an emerging classic and even more affordable, plentiful, and easier to live with.
UMM Cournil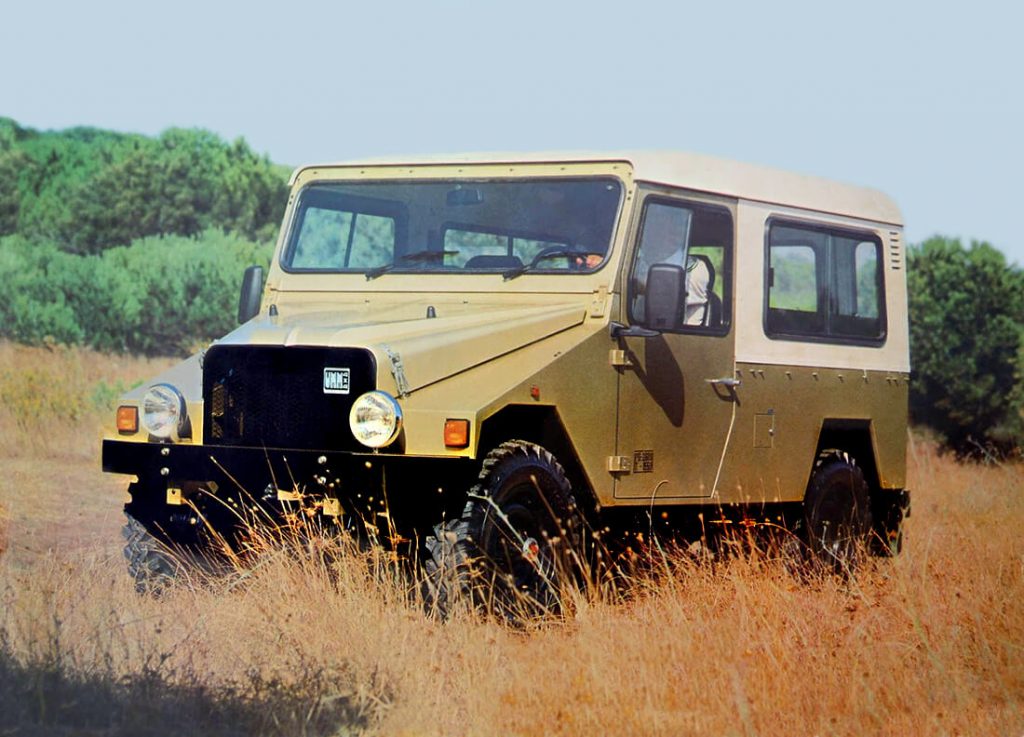 Portuguese firm União Metalo-Mecânica is handily abbreviated to UMM, and you may well utter the name when trying to think of where you last saw one. Most hang out in rural parts of Portugal, Spain and France still providing unstoppable transport in both short and long wheelbase versions. There are also open and closed bodies, as well as vans and pick-ups, just like the Land Rover Defender.
The first UMM Cournils were sold in 1977 and the car continued on with updates to the Peugeot-sourced engines along the way until production ceased in 1986. The Alter took over, looking much the same, and lasted through to 1994. Best place to buy a UMM is in France, where £8000 will net you a cared-for example of this oddly angular and able off-roader.
Read more
This Mitsubishi Pajero ice cream van is perfect for wilderness snack cravings
The Handbook of Sloane Ranger Cars: Range Rover
8 affordable classic cars you can use all winter