In a tribute to the cars celebrated at Hagerty's Festival of the Unexceptional, Giles Chapman, author and journalist, peers into the past of Britain's everyday cars.
I bring you this tribute to Suzuki's breakthrough compact off-roader after stumbling across one on a local street. It's a 1991 van version of the first-generation Vitara which, judging by the spirit-level, tape measure, crumpled Ginster's wrapper and hi-viz vest on the passenger seat, is still working for a living. I was stopped, transfixed, in my tracks for a couple of reasons; first, it brought back memories of driving one for a couple of days in the '90s and, second, it's absolutely puny.
How much is your car to insure? Find out in four easy steps.
Get a quote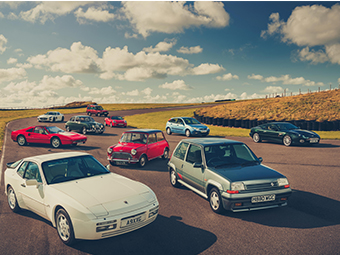 Seriously, next to such modern so-called compact chubsters like the Vauxhall Mokka and Nissan Juke, it's positively gamine, and the fact there are so many old-school straight lines to its profile hints at something from a very long time ago. Good on its hard-hatted owner for keeping this unlikely relic going.
Having been round the block a few times myself, you see, the Vitara still seems quite the novelty – the first of the compact, consumer-friendly SUVs (if you discount that Daihatsu Sportrak). Launched in 1988, it was Suzuki's radical attempt to take the tough-as-old-hobnail-boots small off-roader characterised by its little SJ and make it a little bit more lifestylee.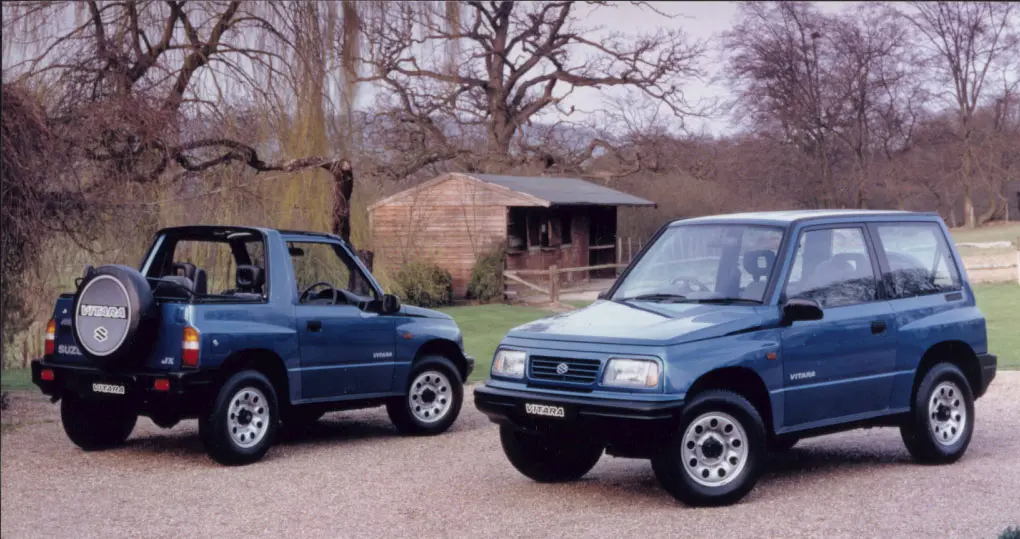 So you got a separate chassis frame but coil springs all round and power steering as standard, and four-wheel drive was selectable with a two-speed transfer box, allowing the tidy-looking three-door estate with its blistered wheelarches to act as a front-wheel drive supermini alternative most of the time.
In this role it was never more than competent. With memories now rushing back, it did not beg to be pushed into a corner, heeling over and understeering if harried. Nor was the 1.6-litre four-cylinder engine an aural joy, tending to be coarse and with its 80bhp making it feel distinctly underpowered. With a hefty chassis frame underneath, Suzuki tried to make the rest of the car as light as possible, for which read thin and tinny. Reading a contemporary road test, I find that at 75mph the flimsy doors were sucked outwards at their tops, adding an extra instrument to the orchestra of din that built up if you decided to make a misguided assault on its 87mph top speed.
But, of course, all the disapproval noted in the last paragraph, while true, didn't much matter. With its big wheels and high ground clearance, the 4×4 Vitara was great on mud, snow, field and sand, where you might want it to pull a trailer or a jet-ski. A big horsebox was asking too much but you'd definitely be glad for one to get your dinghy across a gravel foreshore.
That was all sensible stuff for the three-door, which came with a side-opening tailgate and its spare wheel hung on its outside. The two-door ragtop with lift-out roof panel and rollover bar, meanwhile, had more appeal as a promenade cruiser where local Daisy Dukes and ageing Wham! lookalikes could show off tans, highlights and sunglasses to the best effect this side of a gas-guzzling Jeep Wrangler. The look-at-me image was bolstered with bodykits, wide wheels, pink resprays and bright white makeovers, and Suzuki couldn't sell enough. They even started making some in Spain to feed an eager market all over sunny southern Europe and get round Japanese import limits. They rapidly became silly looking cars that any self-respecting car enthusiast despised.
Nonetheless, and in a sober colour with skinny steel wheels, the five-door model of 1991 with a 16-valve 95bhp motor, was a roomy and useful urban survivor that had the field to itself until 1995 and the arrival of the highly acclaimed Toyota RAV4, which upped the game with its Camry underpinnings and, for its type, astonishing performance. Nonetheless, for some, a good proportion of the fun 'n' cool factor had evaporated.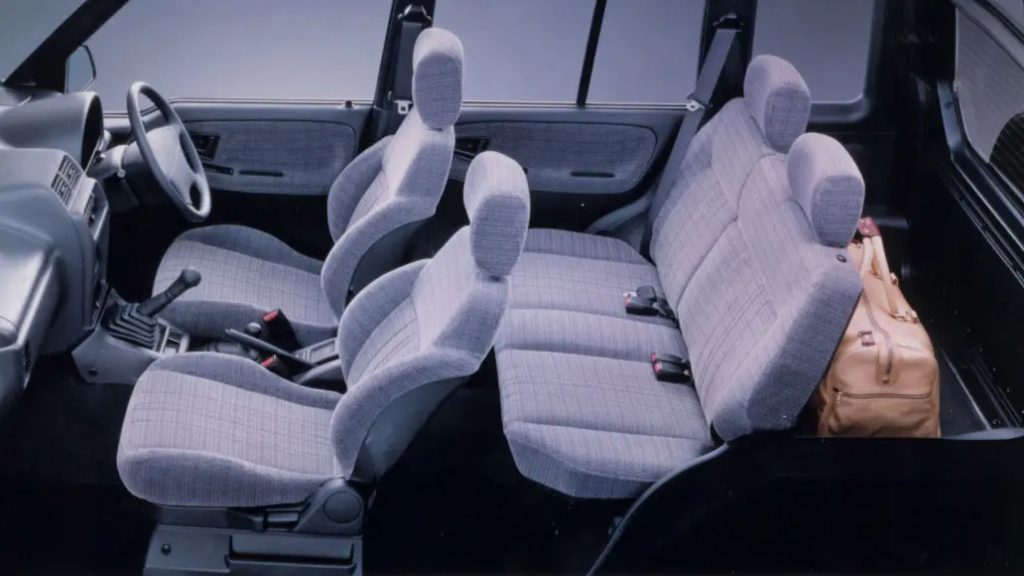 So, while maligned at the time and forgotten now, the Vitara was among the first off-roaders to cross the rigid rubicons of car industry sectors – blurring the traditional divides of the segmented automotive market; crossing over. In retrospect quite an important car, and I'd rather like one of the first. The guy round the corner shows no intention of giving his up, the only one I've seen in ages; I wonder if he saw my note under the windscreen wiper…
Read more
Unexceptional classic cars: Nissan Micra
Hagerty's Festival of the Unexceptional returns on 31 July to celebrate the most marvellously mundane motor cars